How to give beads a Holiday makeover and turn them into simple black & gold wooden bead ornaments.
On Monday I showed you the floating frames I made and mentioned how much I love the black & gold color combination for my Holiday decor this year. I haven't started decorating, just dreaming and preparing some things like the frames and these simple ornaments.
Black & Gold Wooden Bead Ornaments
**Affiliate links are included in this post where I make a very small commission for each purchase (at no extra cost to you of course) when you use my links which just helps our blog stay up. Thank you for your support in advance! As always, all opinions are my own!**
What you need:
twine
Instructions:
1. On a prepared surface outside, spray paint 6 bigger sized wooden beads with black paint and 6 medium sized wooden beads with gold spray paint. Leave other 6 medium sized wooden beads unpainted.
2. When the beads are dry, thread the beads onto twine, folding the string of twine in half and tying a knot at the bottom. Thread three beads onto one twine and repeat until you have 6 ornaments.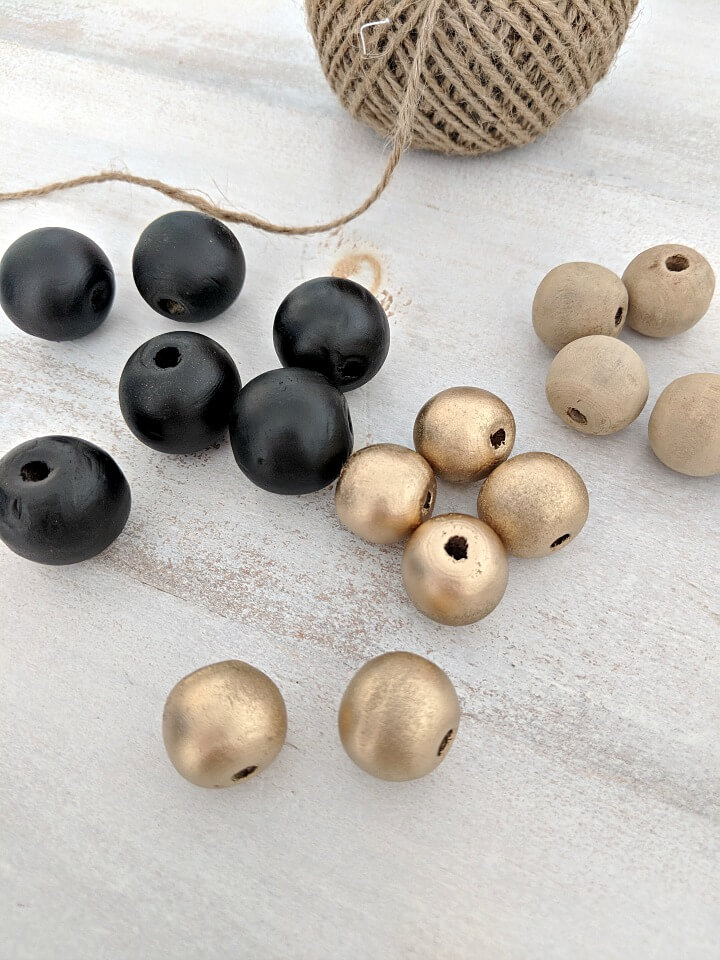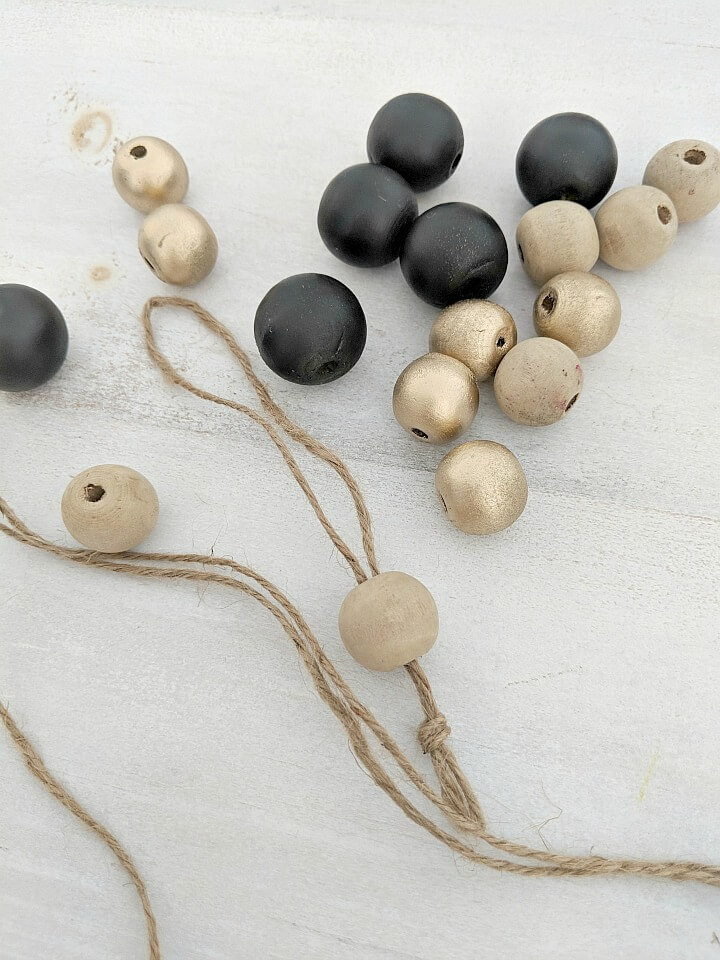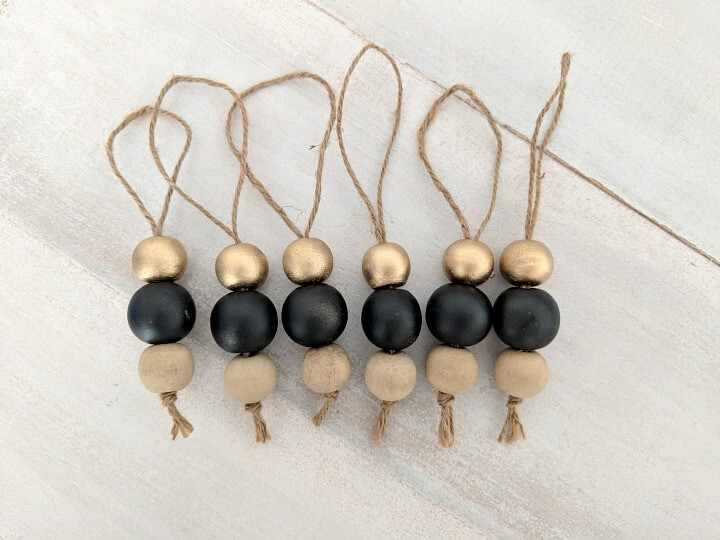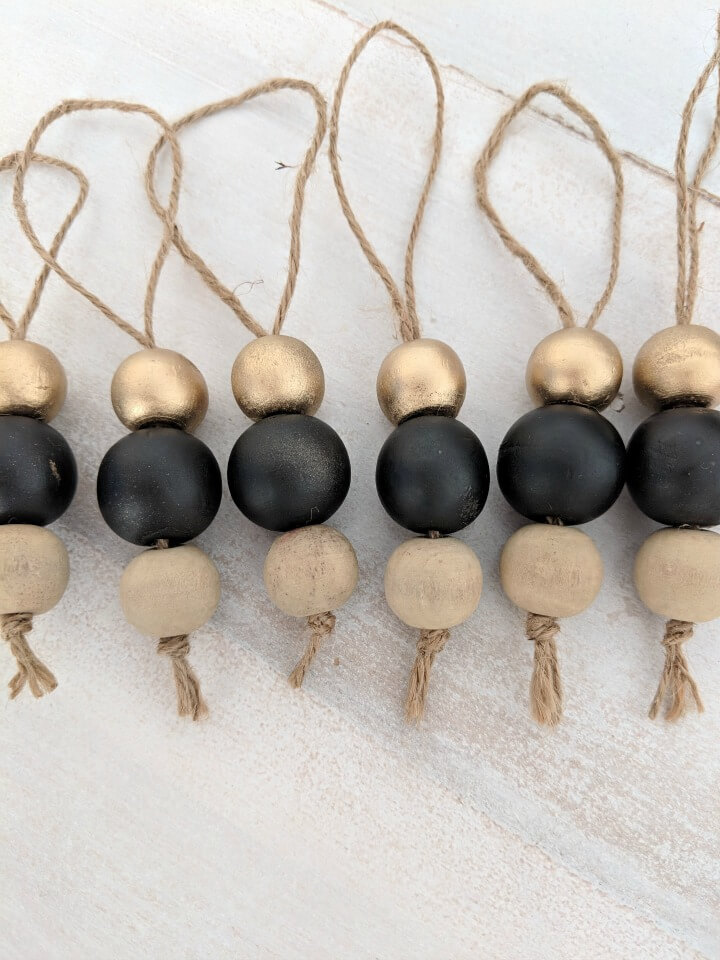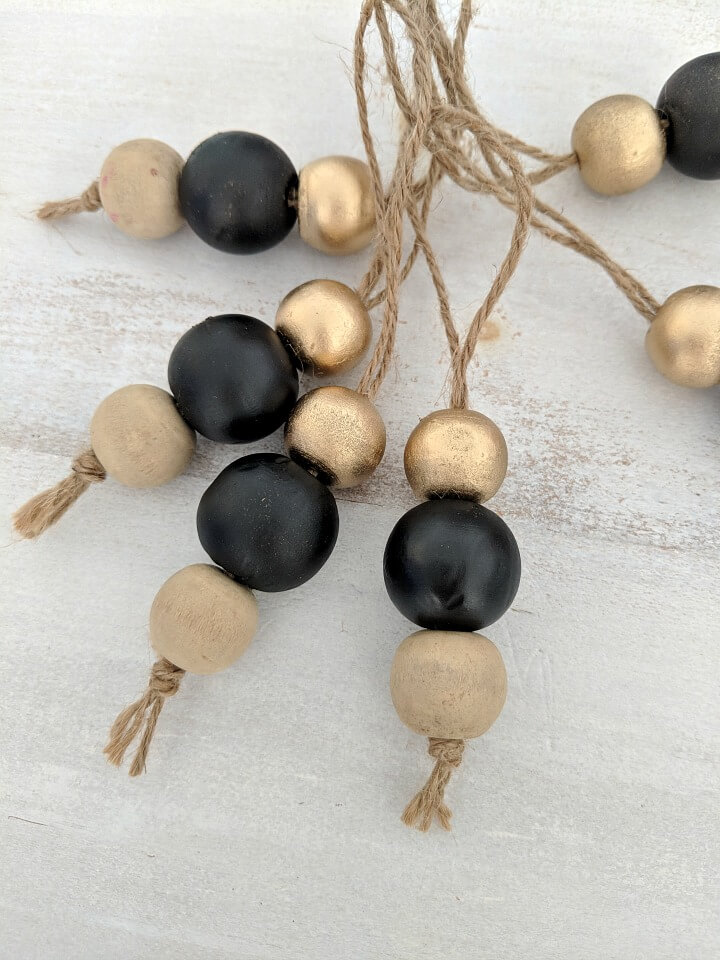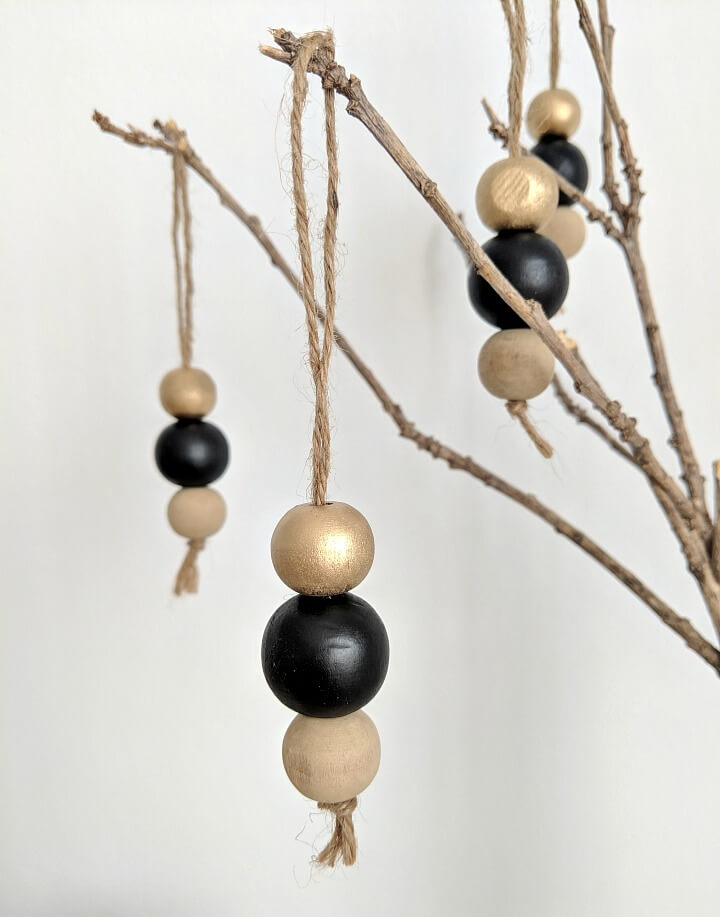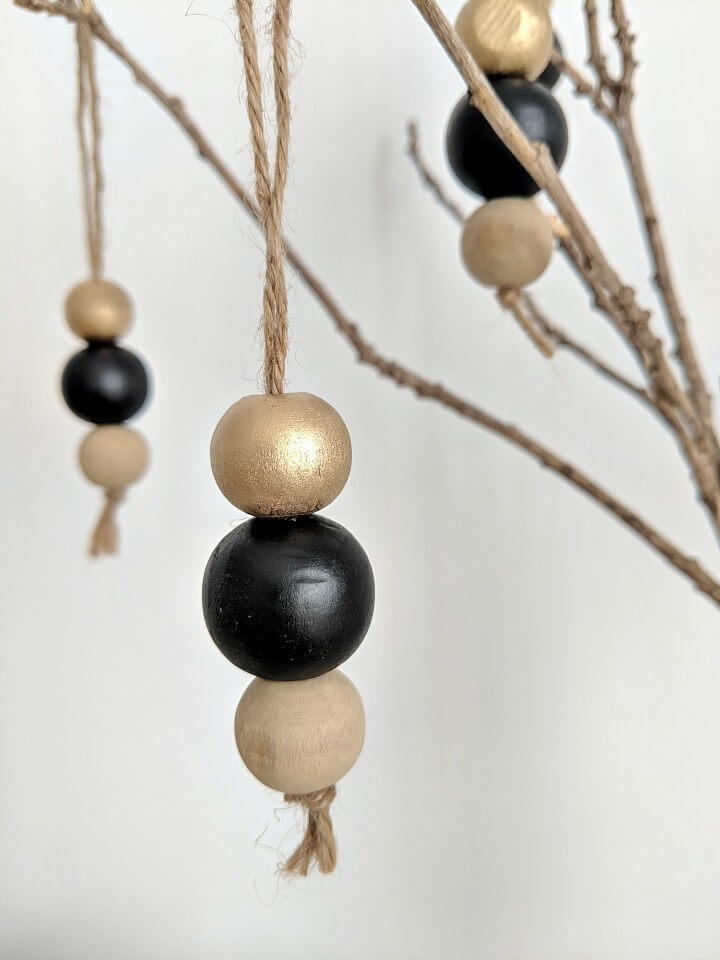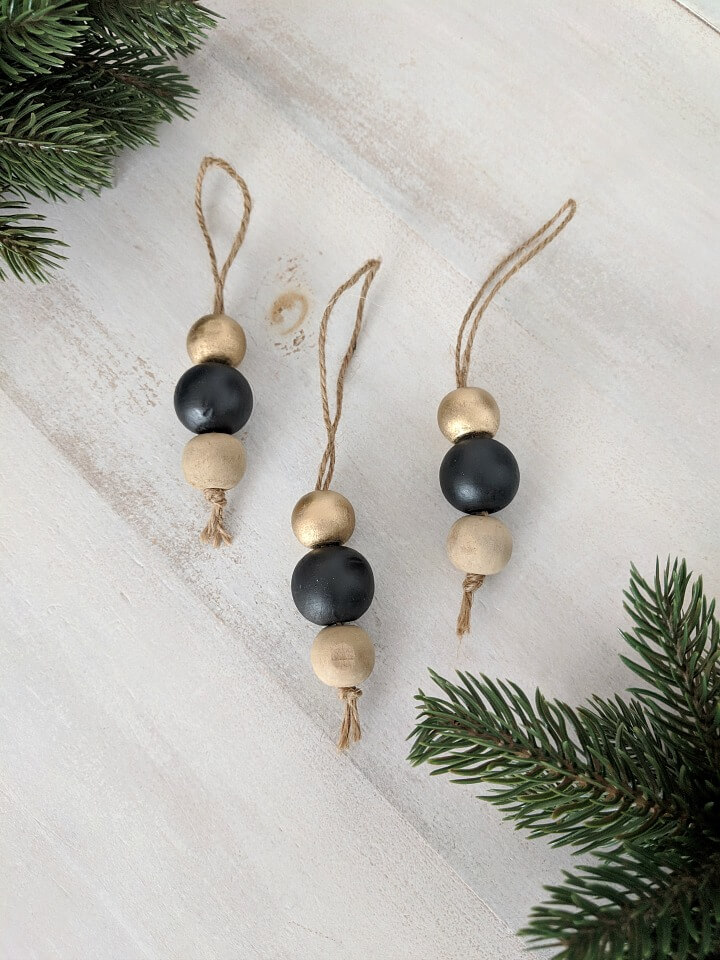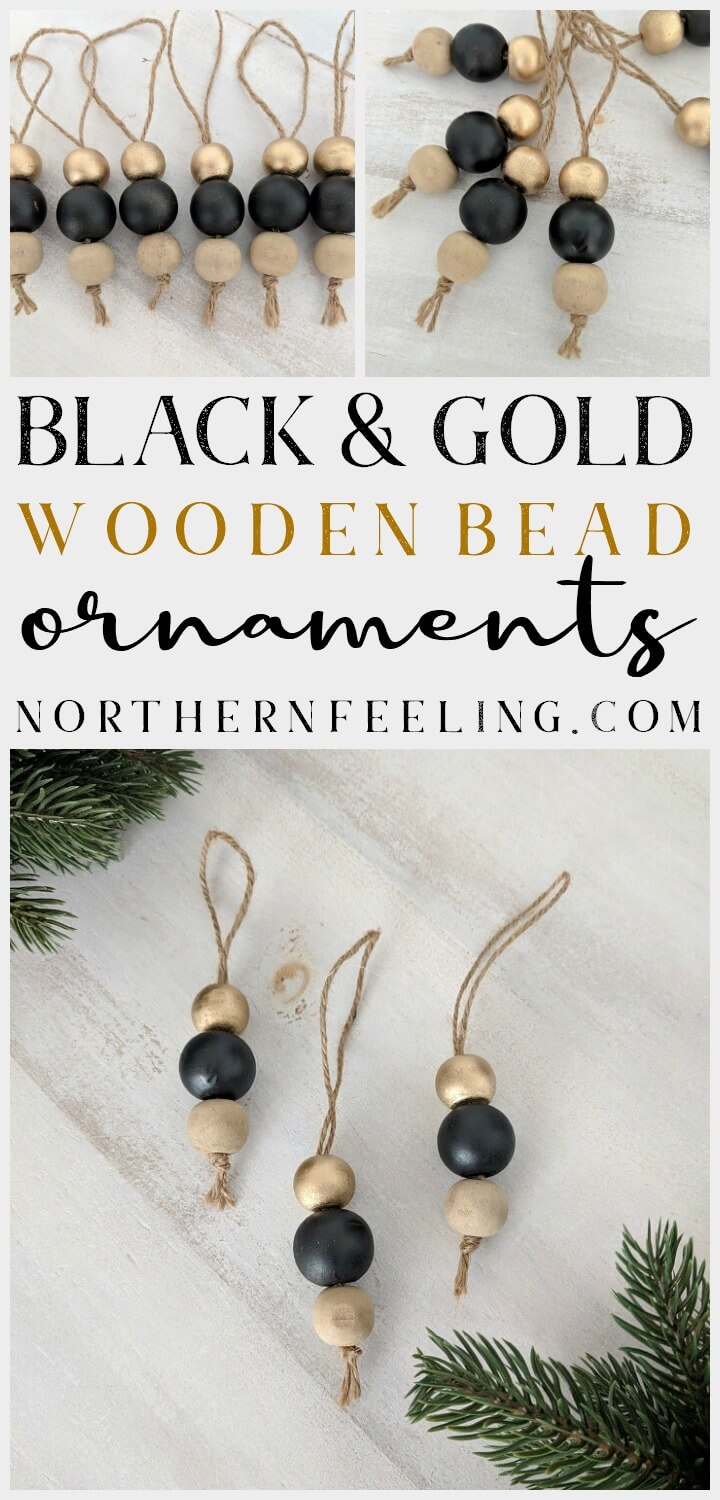 This is such an easy way to make ornaments for your Christmas tree and they add such a warm cozy yet festive vibe because of the golden pop of glam. I hope you like these!! Thanks for stopping by today,