How To Make a 5 minute red berry minimal Holiday wreath for your home.
Today I am sharing this minimal red berry wreath with you and it seriously can be done in 5 minutes only. Don't you love to make something real quick when there's not much time? Well, this Holiday wreath is just the thing you need then!
5 Minute Red Berry Minimal Holiday Wreath
**Affiliate links are included in this post where I make a very small commission for each purchase (at no extra cost to you of course) when you use my links which just helps our blog stay up. Thank you for your support in advance! As always, all opinions are my own!**
What I have used: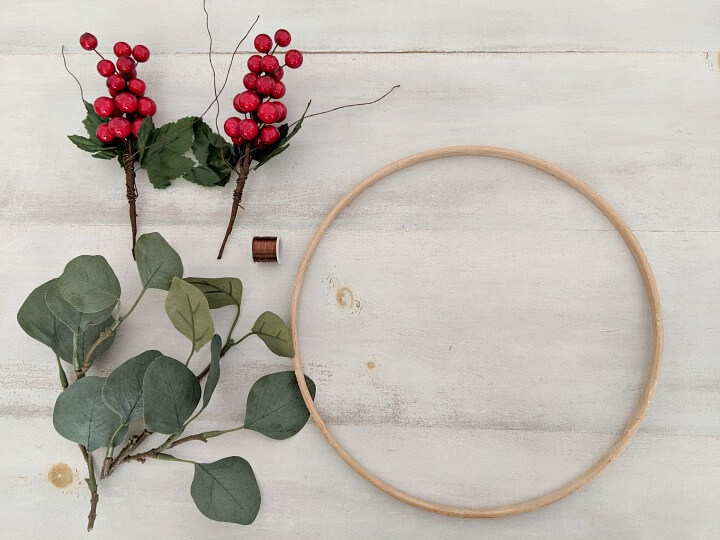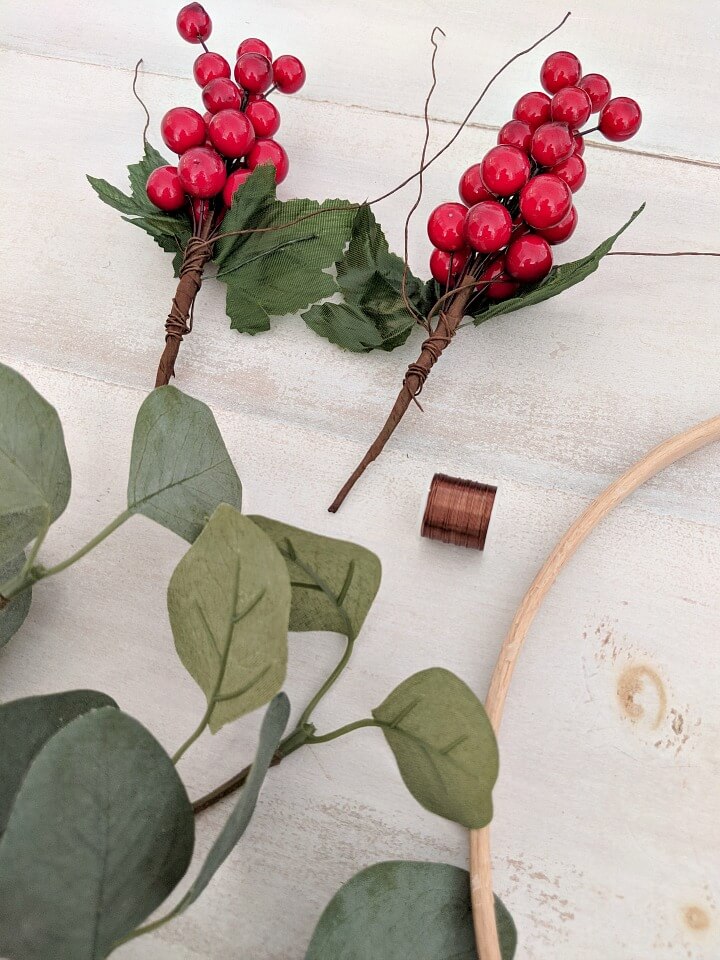 Instructions:
1. Start with the first leaf branch, wrapping wire around the stem and ring. If your faux leaves have long stems, cut them before adding them to the ring.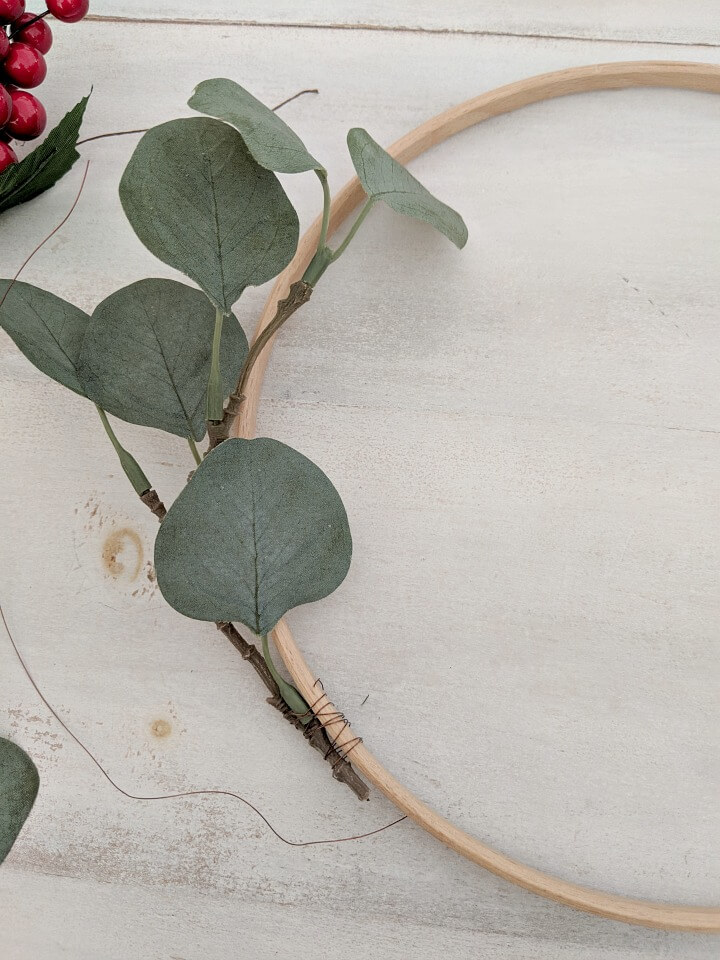 2. Layer another leaf branch on top of the first one.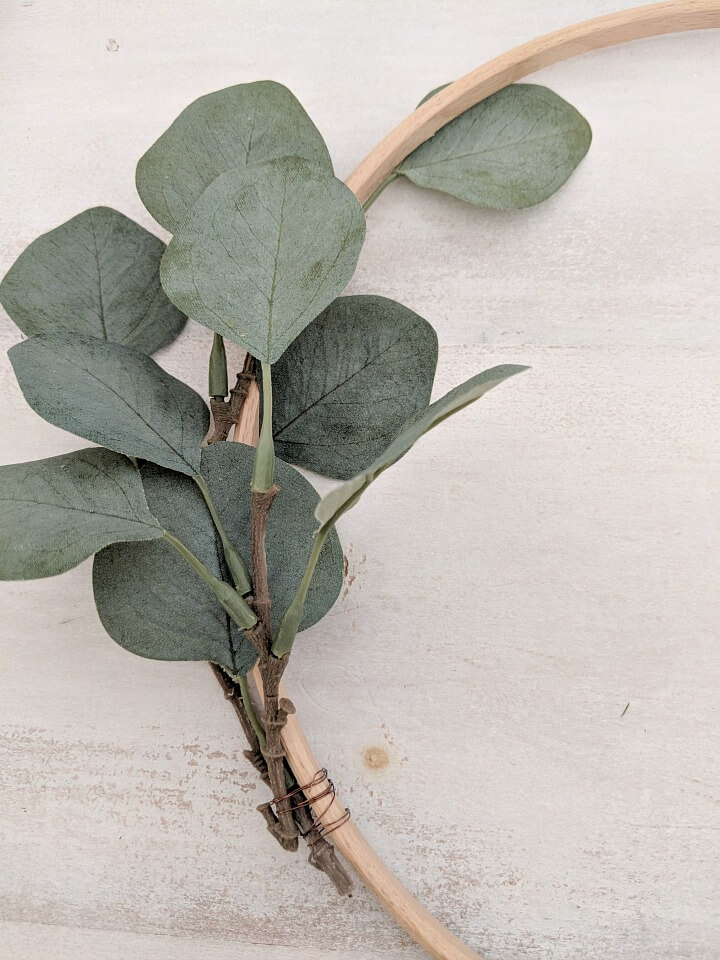 3. Now add the first berry branch the same way as the leaves, wrapping wire around it's stem.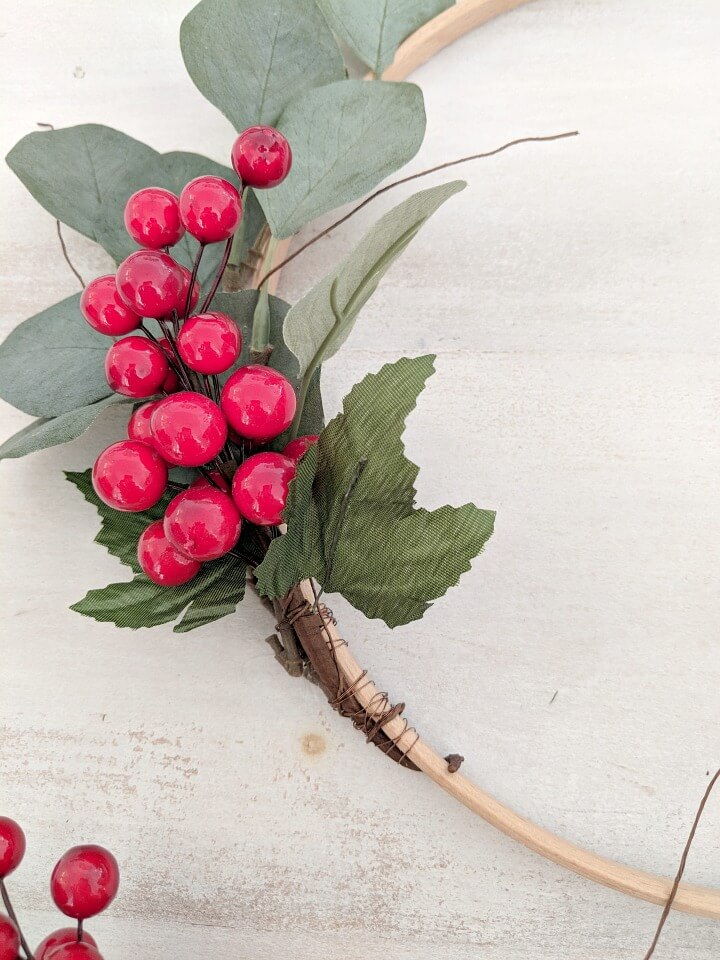 4. Add a second berry branch the same way.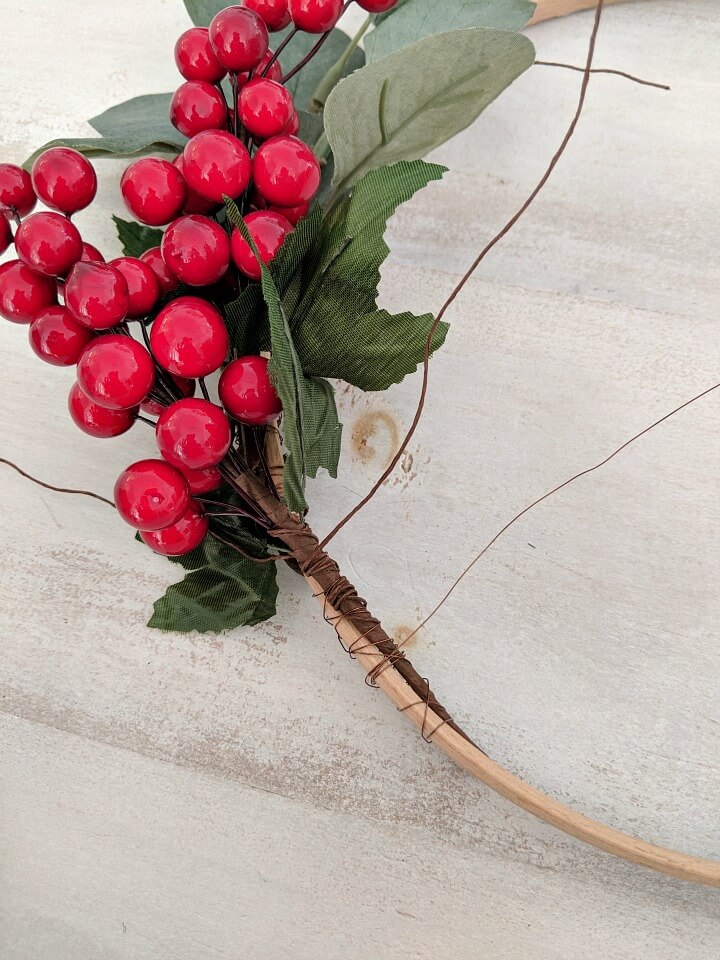 5. Fold over one of the leaves of the berry branch to cover the wire ends.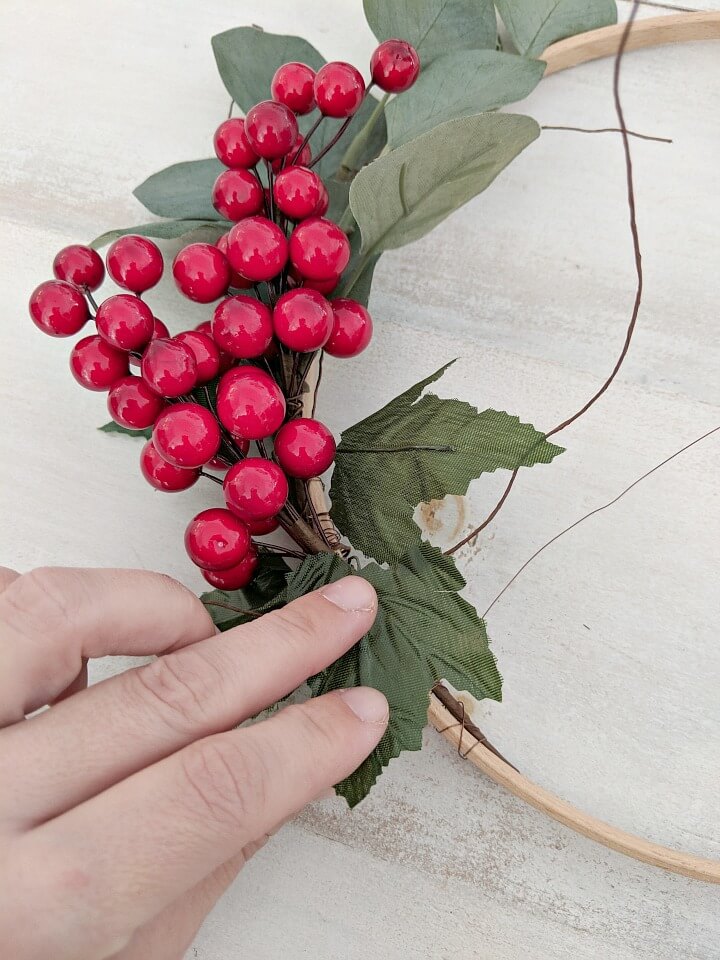 6. Add two more green leaf branches, but the other way around, so that you can hide the wire stem underneath the berry leaf.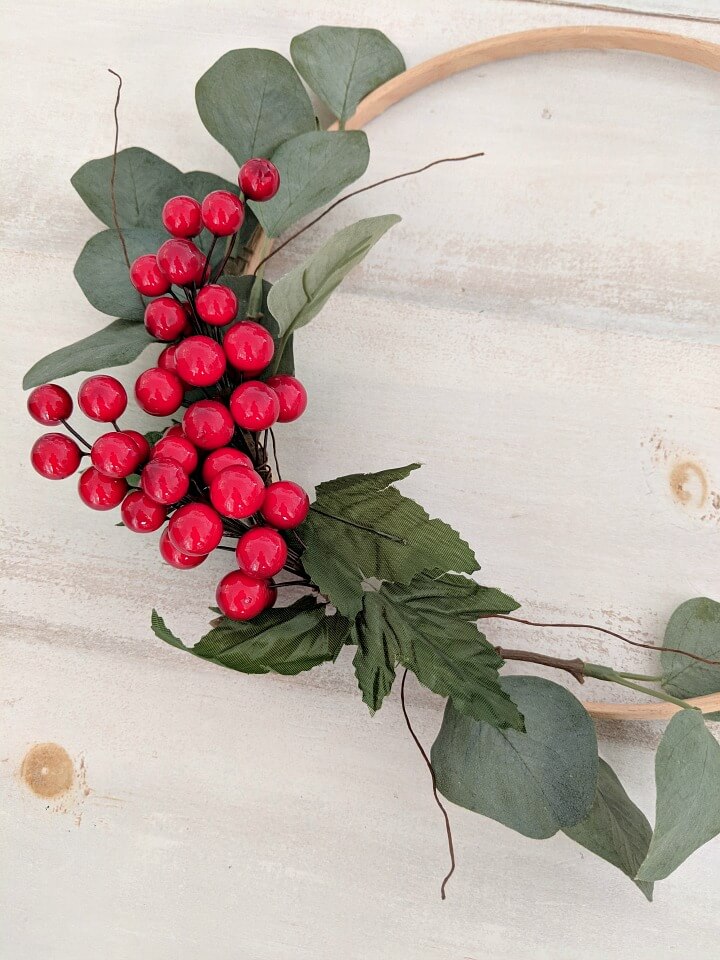 7. All done! My berry branches had brown twirly wire strings that I stretched out, if yours don't have any, you can add some wire strings to the leaves instead.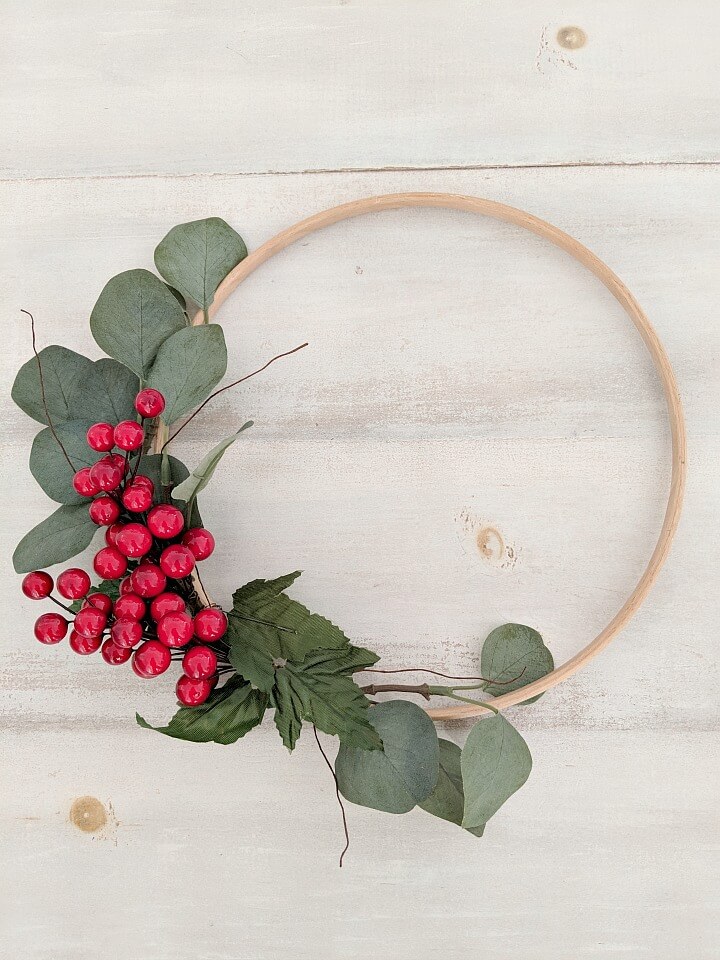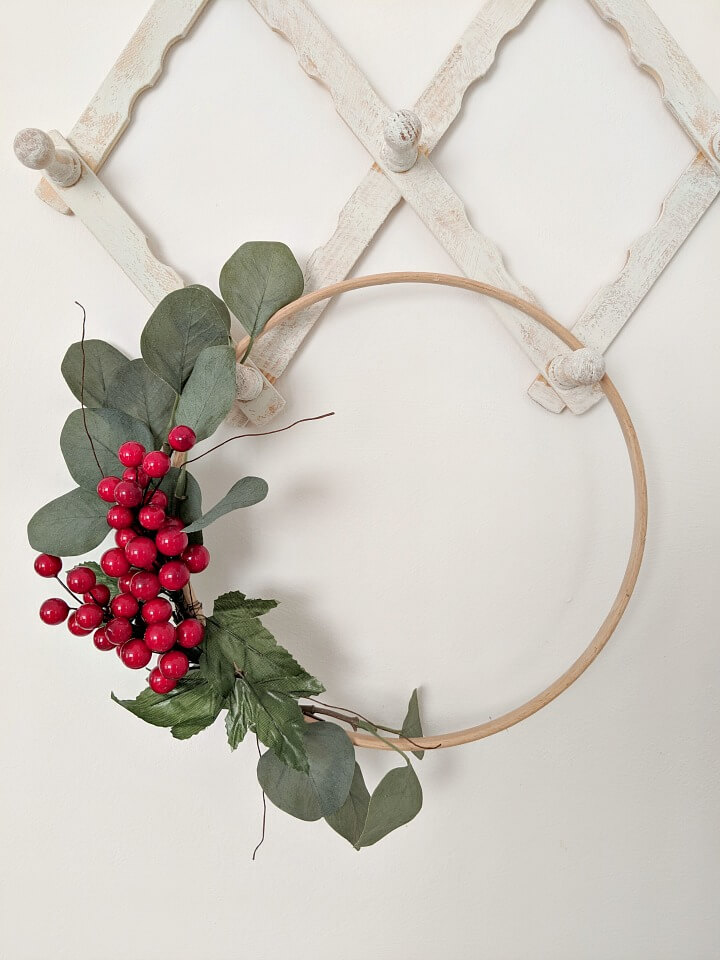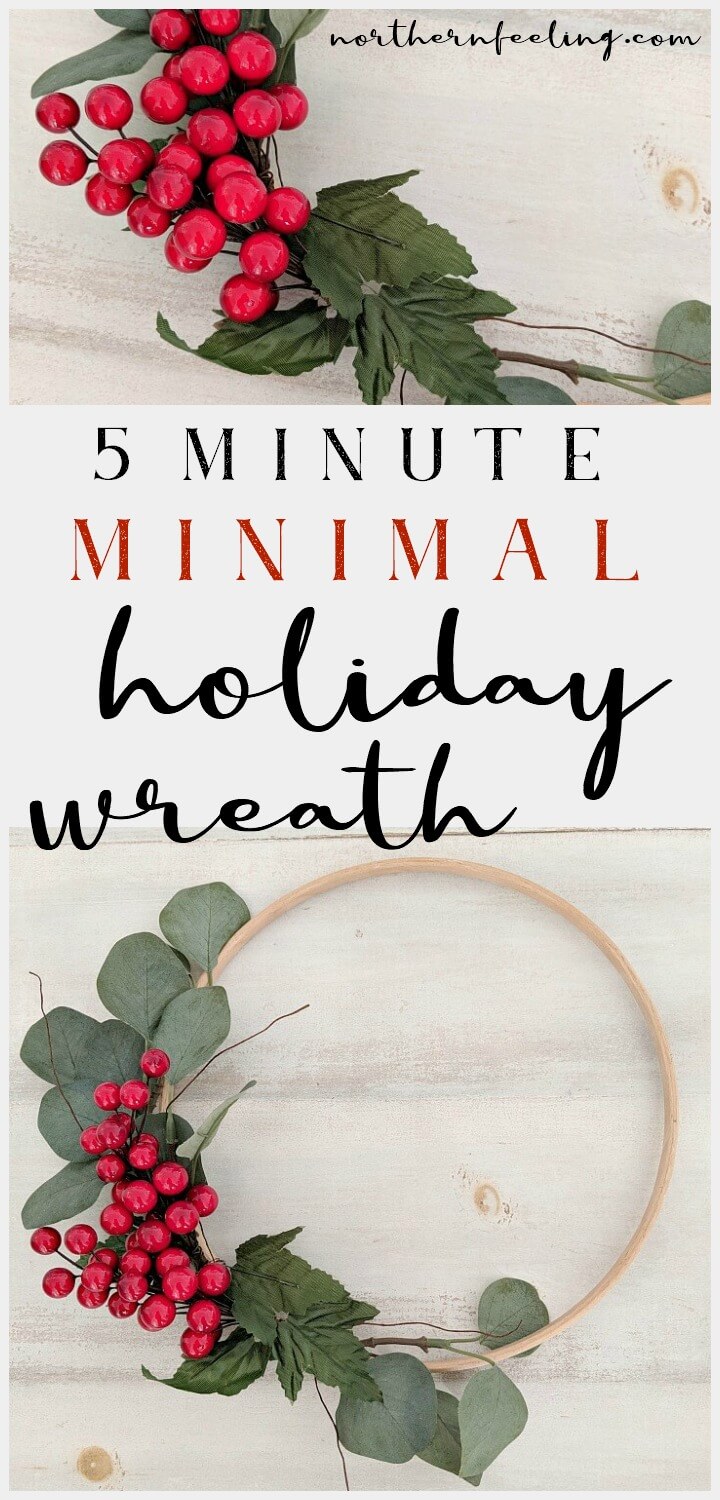 I hope you like the minimal holiday wreath I've made and make your own! I am planning to hang it on the front door, but then maybe I will just leave it inside, I can't decide yet. Thank you so much for stopping by,