How to sew simple DIY farmhouse style fabric Holiday ornaments for your tree.
It's my second year to participate in the Ornament Exchange and I am so super excited to share my simple but cute farmhouse style ornaments here. I was partnered up with Sam from Raggedy Bits again this year and know she loves everything farmhouse. So I made here these and I hope she loves them! What do you think??
But before I am off to show you more, find more info about the exchange and also link up your own creations here!  And find tons of more inspirations too!
Simple DIY Farmhouse Style Fabric Holiday Ornaments
**Affiliate links are included in this post where I make a very small commission for each purchase (at no extra cost to you of course) when you use my links which just helps our blog stay up. Thank you for your support in advance! As always, all opinions are my own!**
What I have used:
these and these Ikea tea towels
heart and home templates [I just drew them on a piece of paper and cut them out]
Instructions:
Make a simple heart and house template on paper, cut them out and lay on top of the towels.
Trace around templates and cut out.
Cut two for each ornament.
Lay on top of each other and insert twine string folded in half on top part.
Sew around the shape leaving a small part open for filling. Sew over twine as well to make sure it stays put.
Stuff with filling then close by just sewing around that last bit. It is easy to sew around even with the filling inside already as they are so soft and easy to flatten.
Next, fringe the sides by just pulling on the fabric.
And lastly, add beads to the string on top and they're ready to be hung on the tree!
Repeat with all of your cut out shapes.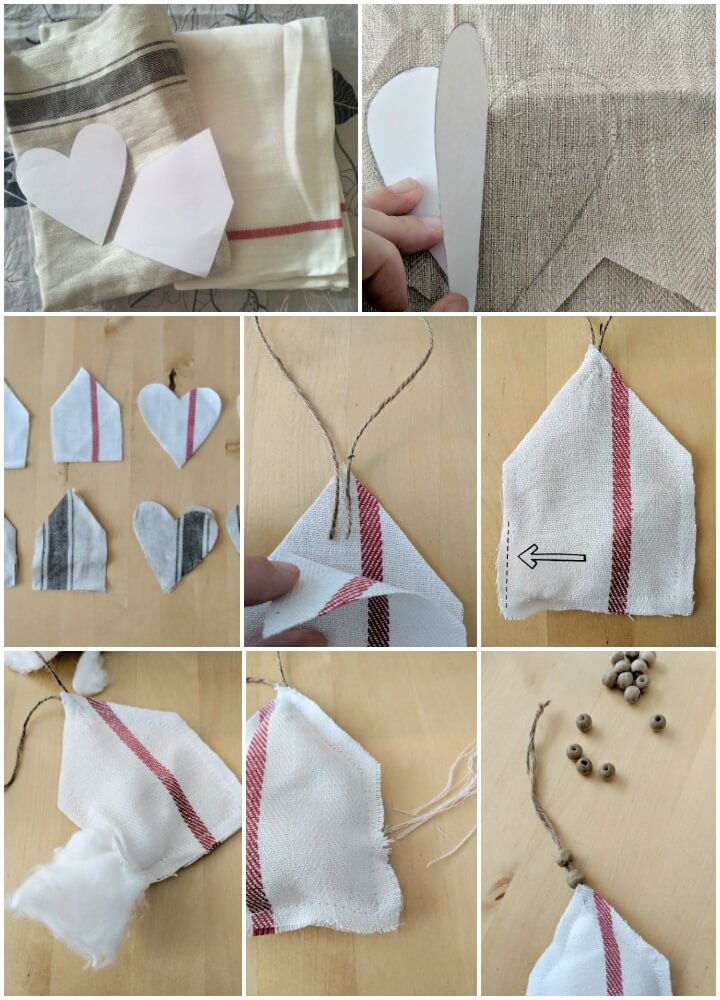 These were seriously so easy to sew up and I think they'll look lovely hanging on a green tree. Fun thing is that you can use any kind of fabric and shape to make them unique.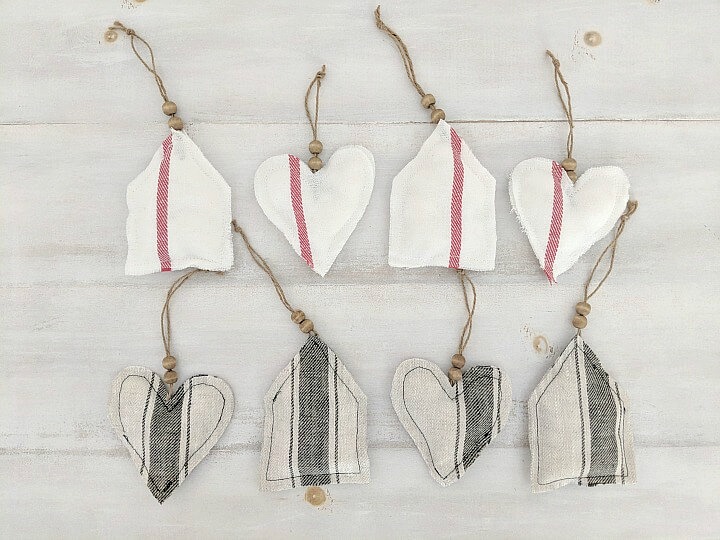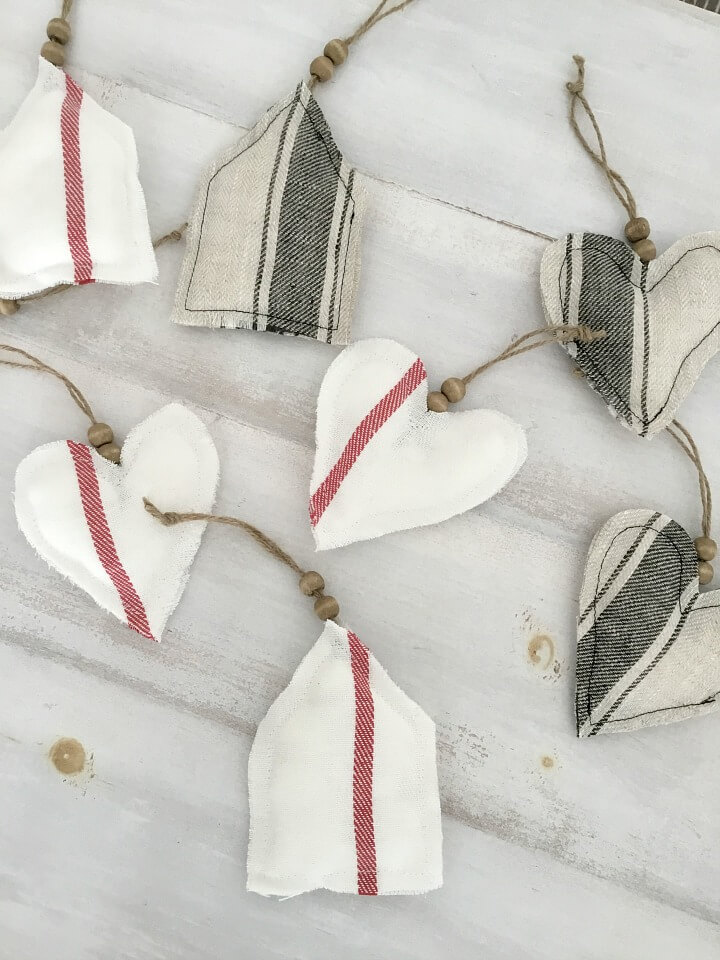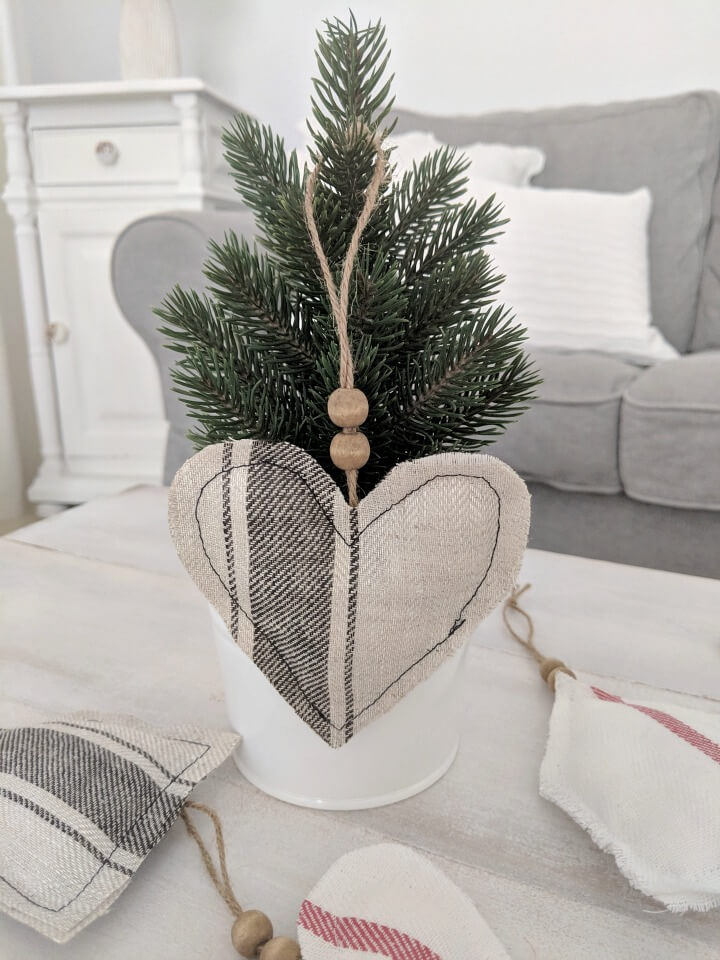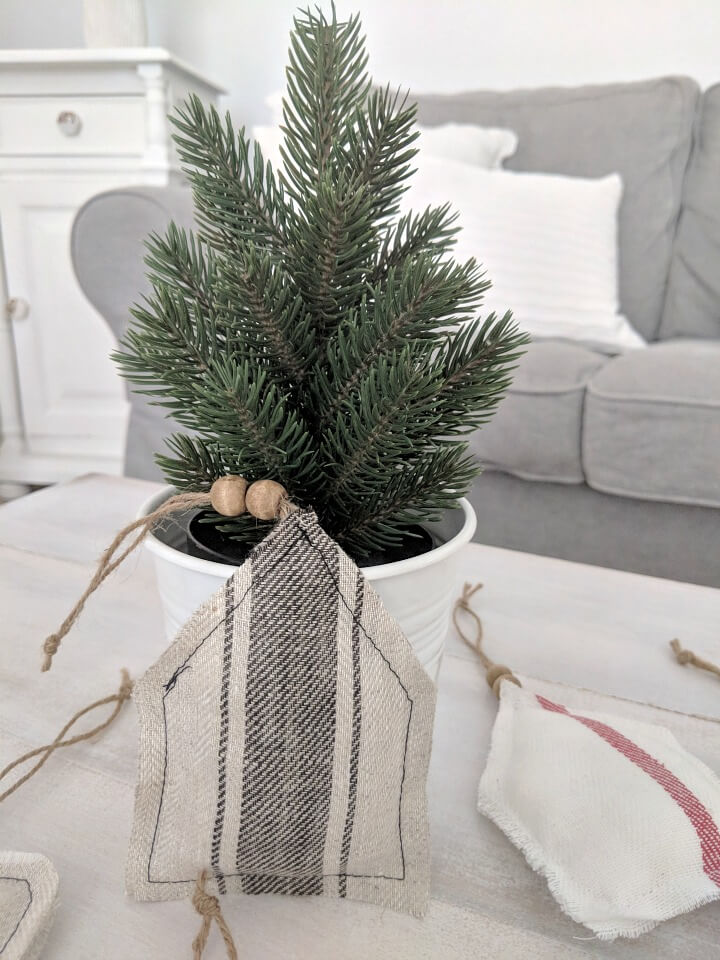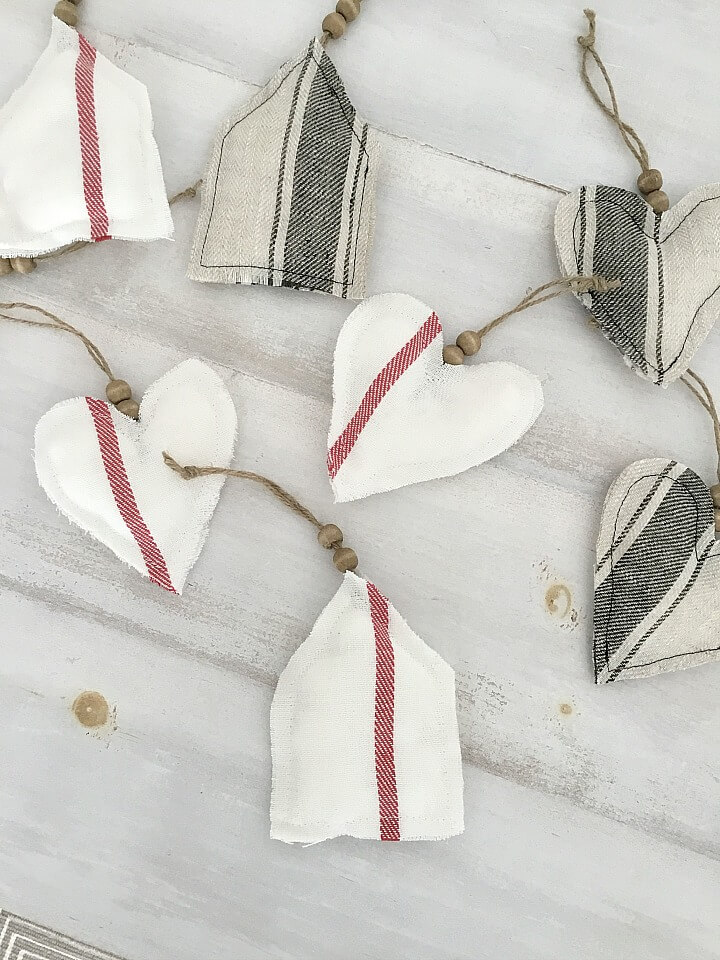 Thank you so much for stopping by today and also make sure to go check out all the other DIY ornaments!! I just love the ones Sam made for me, they are so gorgeous!!
You can find all the ornaments here!