How to have beautiful seasonal decor and make a 5 minute Spring loop wreath when there's not much time for more!
This happens to me all the time. Not enough time to decorate when seasons change. And more importantly, not wanting to spend a ton of money on new decor each season. And you don't have to either! Because you can change things you already own up and re-use them, almost always year round! More on that also here.
5 Minute Spring Loop Wreath
**Affiliate links are included in this post where I make a very small commission for each purchase (at no extra cost to you of course) when you use my links which just helps our blog stay up. Thank you for your support in advance! As always, all opinions are my own!**
What I used:
wooden loop spray painted in black
artificial daisy garland similar here but any flower garland or green garland you have at hand will work!
Today I'm showing you this super simple DIY wreath, that I whipped up in seriously 5 minutes without spending a penny. I had the wooden loop from a minimal Halloween wreath I made last Fall. Simply removed what was on it and now used the black loop for my Spring wreath. I like the black, so I didn't even think of spray painting it in a different color.
Next, I used this garland, that I bought last year at flying tiger for about 2€, but didn't want to use as a garland this year. So I simply wrapped it around my loop, tucked in the ends and done!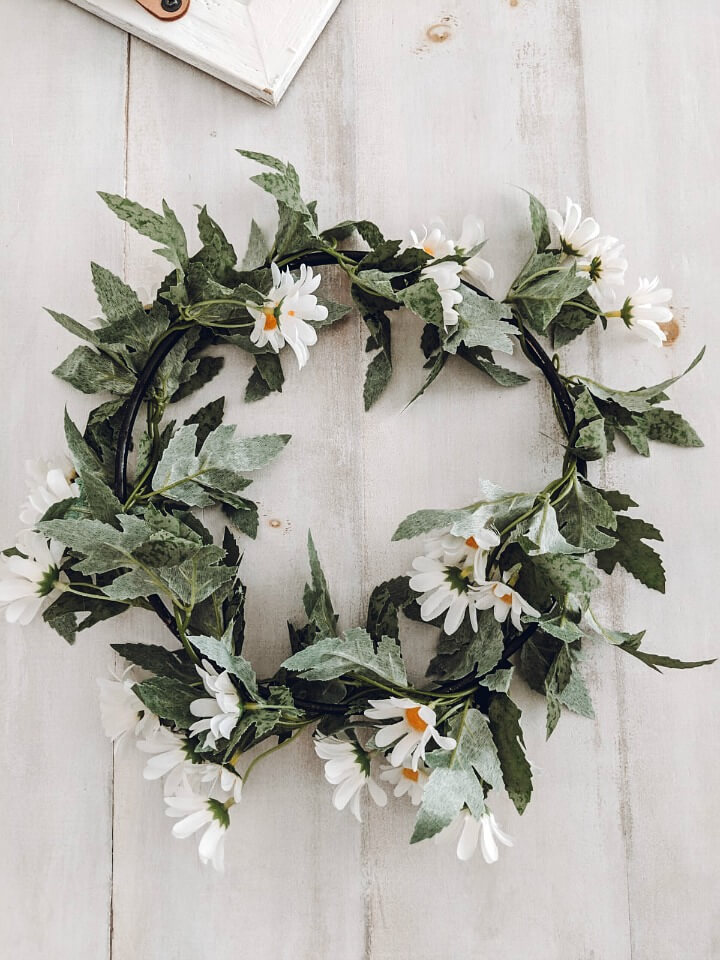 Pin this for later!
Thanks for stopping by today, I hope you got inspired!!