Hi there friends, Happy Monday! We are enjoying this week off. And we are actually in France right now on a short trip. Coming home tomorrow, but it's so much fun to get out a bit, even if  it's only for a few days. And I still wanted to share my minimal floral Spring Kitchen nook with you all today.
Minimal Floral Spring Kitchen Nook
*Affiliate links used to show like or similar products.
This is our very small kitchen nook. But small doesn't matter. It's cozy, it's functioning and we have our breakfast here every morning. So I keep the table pretty minimal regarding decor.
I bought these two carnation plants the other day at the groceries. I love their soft pink flower! They look great in the white pots. The wicker planter pot was a flea market find and I like to mix & match materials and put the other carnation into a tin planter.
The little tea pot was a flea market find as well last summer. I had a mini succulent in it for a while, but it outgrew the teapot quickly. So for now I just put faux flowers inside.
The water hyacinth placemat works great as a tray for it all and I can easily push it out of the way when we eat.
WEll, I hope you like my minimal kitchen nook decorated simply for Spring. Wishing you a fun week ahead, Thanks for visiting today!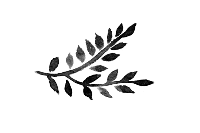 Look at my Spring living room here.