How to make a minimal water colour abstract linen painting using a piece of linen fabric, water colours & a frame.
Hi there & Happy 3rd Monday of the Month! Which also means it's IBC time, where a bunch of ladies from all over the world get together to share some fun projects. This month our theme is linen/silk, and I chose to make a minimal water colour abstract linen painting. It is so easy and minimal, just how I like it. And I hope you do too!
Last months theme was leather and I gave my glass bottles a fun little makeover. Read more about it here.
Minimal Water Colour Abstract Linen Painting
*Affiliate links used to show like or similar products.
What you need:
a small piece of linen fabric
small white wooden frame 
mustard & white water colour
plastic plate & glass with water
glue
Instructions:
1. Cut your linen fabric according to the size of your frame.
2. Take the glass out of the frame, leaving the backing only.
3. Place your linen on top of the backing, securing it with dots of glue in each corner to stay put.
4. Put the backing with linen back into the frame, cutting off excess on the sides and leaving out the glass.
5. Start by adding water to your white water colour and brushing it over the bottom part of the linen.
6. Add more colour or water, depending on the effect you want.
7. Add water to your yellow mustard water colour and paint a line along the top of the white part. The more water you use, the more it will mix and flow into the white, which gives the nice water colour effect.
8. Let dry completely and you're done!
Linen turns out to be a perfect canvas, it's absorbent and dries very quickly. I love how the water colours got soaked into the fabric and how the painting turned out!
I chose the mustard yellow on the beige linen paired with white, because it blends in very well with the rest of my decor.
Pin it for later!!
Well, I don't know about you, but I'm off to see what the other ladies came up with today!! I hope you've enjoyed this simple, minimal water colour painting on linen and got inspired to make your own!!
Thank you for visiting today, I appreciate it!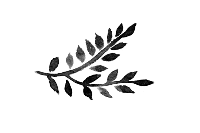 Welcome to the Int'l Bloggers Club!
Click on the photos below to see everyone's posts.