How To Style A flowery summer mantel plus free "all you need is a plant" printable
It's been a busy week! I had a bit of a bloggers block, but I still managed to re-decorate my mantel for the summer though. I'm showing you my flowery summer mantel today along with a free "all you need is a plant" printable. You can download it at the end of this post.
I have not been up to a lot lately, just keeping up with the routine and all has been a bit of a struggle. But since we are having a long weekend over here, I've had some extra time, that was much needed.
I painted the flower painting the other day, just over-painted the abstract painting from before. I like re-using my panels and change up things as I go. And I love all the abstract flower art out there lately, but just couldn't justify buying one right now. So I made my own. Definitely NOT an artist, but hey, I like the vibe and look and for now it stays. Who knows what I am up to next month?!
My absolute favourite plant is this spider plant! It just looks gorgeous and keeps on growing and growing…
The cute baskets are from the flea market and I love the summer vibe baskets like these bring along.
Download your free printable!
And then of course all you need is a plant – printable! HERE it is, download it for free! You're welcome!
This download is free to all email subscribers of Northern Feeling. If you're not a subscriber yet, find all you need to join below.
Northern Feeling will only use your email address to send you emails [post notifications] that will keep you updated with the latest content on the blog. If you don't want any further notifications or freebies, you can always unsubscribe by clicking on the "unsubscribe" link at the bottom of my emails. Please remember that you will no longer have access to the printables if you unsubscribe though.
HOW TO DOWNLOAD:
All printables have a password protected link. Follow the steps below to access the password for free downloads.
Subscribe to Northern Feeling here.
Check your email to confirm subscription.
Press "Confirm Subscription" & you will receive my Email with the password.
Copy the password.
Press the "Download" button on each post you want to get to the free printables.
You will be directed to Drop Box. Enter the password, start downloading & enjoy!
Well, I hope you like the mantel and got inspired today! Let me know what you think! Thanks for stopping by, have a lovely week!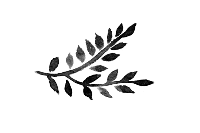 Minimal Abstract Linen Painting