Ideas and inspiration for a light & bright summer living area
Hi there friends & Happy June! Can you believe it's almost summer?? Temperature wise, it's been summer here for about a month or so already, but finally the vacation is so close! Can't wait. I still have to work the month of June, but then school's out here in Spain & the summer basically just begins. July & August are pretty low key and it's just beach time and relaxing until September! I really can't complain.
Plus, this summer a long dream of mine is finally coming true, we are going to visit New York for a whole week, yay!
But until then, I am enjoying my home, where actually I didn't change up major things this season. I've kept it light & bright and just added some summery green floral cushions and a lot of plants to my decor. Sometimes all you need is new cushion covers and some green plants to add a fresh vibe to the house.
I'm also teaming up with my blogging girlfriends, so check out their summer living spaces below!!
*Affiliate links used to show like or similar products.
The black & white striped pillow covers are great, because they kind of go with anything! The grean leaf pillow cover is perfect for summer, don't you think?? It would also look amazing outdoors, as well as the floral pillow cover.
This is my new favourite plant, it's a raindrop plant and it looks so cute and is really easy to maintain!
And the little tray was such a fun & quick little makeover, read more about it HERE.
The coconut candle smells like summer and looks awesome on the coffee table!
My dining table is pretty minimal, just some sea grass place mats & a large glass bottle really are enough to make it feel like summer is in the air! And since the mantel is pretty busy, I prefer keeping the dining table very simple.
I made these cute dowel frames the other day, HERE are all the details plus two free guava & feijoa printables!
The "all you need is a plant" printable is available for free HERE.
So, I hope you've enjoyed my light & bright summer living area today & got inspired! Thank you so much for visiting, I appreciate it. I hope you go check out my friends living spaces below!!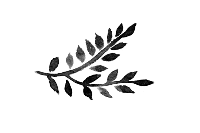 You are invited to the Inlinkz link party!