How To DIY Watercolour Floral Lid Magnets that look bright & fun on any fridge! 
Hi there friends, today I'm so excited to share these cute lid magnets I made this weekend. Back in the Kreativ K days, I made similar lid magnets with succulent printables in them. Read more about it HERE.
These magnets have been up ever since and I love them, but wanted a bit of a change now. So I've used the same lids actually, took out the succulent prints and added these watercolour floral printables that you can download below for free as well, if you like them too.
DIY Watercolour Floral Lid Magnets
*Affiliate links used to show like or similar products.
What I have used:
lids from empty jam jars
hot glue gun
floral prints (download mine at the end of the post for free!)
gold spray paint (not shown on the first pic)
school glue
Instructions:
1. Print out your watercolour florals.
2. Place on top of your lid and trace the lid shape by gently pushing down the paper on the lid.
3. Cut out your floral circles for each lid.
4. Spray paint the lids using gold spray paint.
5. When dry, glue the floral circles into each lid.
6. Now glue the magnets onto each lid's back, some lids might need two magnets, depending on it's size.
Aren't they so easy to make?? And I love how the gold gives them a bit of glam!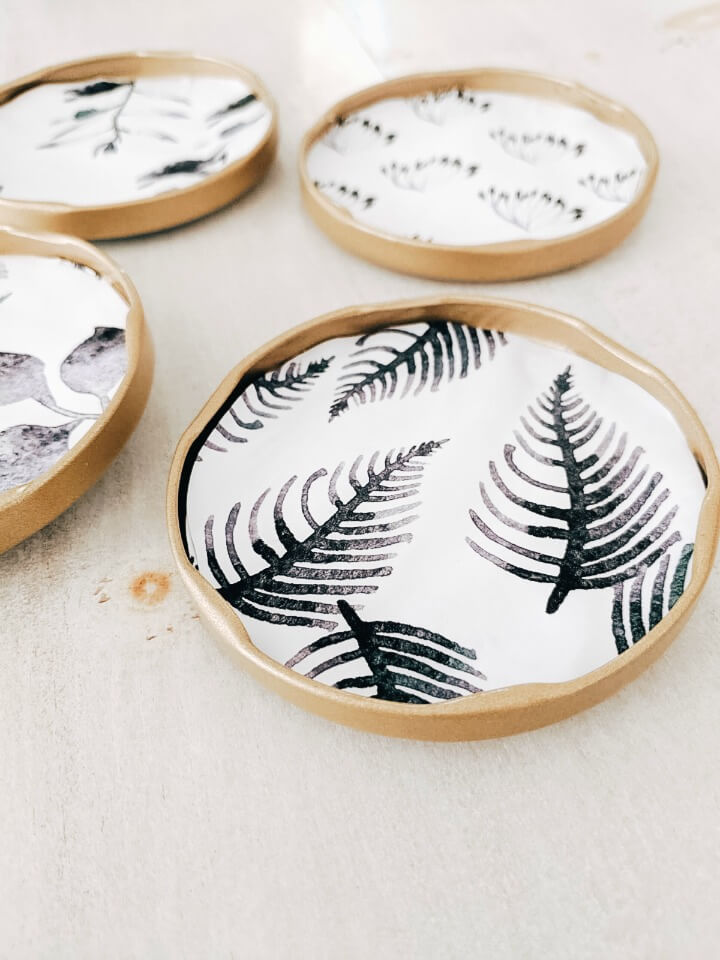 This is how they look on my fridge!!
Pin this for later please!!
Download the free watercolour florals below to make your own magnets!

This download is free to all email subscribers of Northern Feeling. If you're not a subscriber yet, find all you need to join below.
Northern Feeling will only use your email address to send you emails [post notifications] that will keep you updated with the latest content on the blog. If you don't want any further notifications or freebies, you can always unsubscribe by clicking on the "unsubscribe" link at the bottom of my emails. Please remember that you will no longer have access to the printables if you unsubscribe though.
HOW TO DOWNLOAD:
All printables have a password protected link. Follow the steps below to access the password for free downloads.
Subscribe to Northern Feeling here.
Check your email to confirm subscription.
Press "Confirm Subscription" & you will receive my Email with the password.
Copy the password.
Press the "Download" button on each post you want to get to the free printables.
You will be directed to Drop Box. Enter the password, start downloading & enjoy!
More magnets here:
Thanks so much for stopping by today, I appreciate it!!