Happy third Monday of the month friends. Today is our IBC challenge day, where our Int'l Bloggers Club comes together once a month to share our projects &  ideas with you. Our theme this time is "iron" and you can find everyone's posts at the end of this one. After wrecking my brain for a few weeks, I finally came up with a cute idea of adding iron brackets to my potting station outside. I just couldn't find the right size anywhere and also didn't want to spend a whole lot of money on them either. So, change of plan, it's free laundry iron printables instead!
At first I wanted to pass on this months challenge because I just couldn't come up with anything else, but then Michelle from A Crafty Mix (see her post below) gave me some inspirations with these, as "iron" can be interpreted in more than one way! So true! 😉
Free Laundry Iron Printables
I don't actually have a proper laundry room to hang these up in, but maybe you do! And maybe I will in the future! But they are fun and cute anyways! Our house here in the South of Spain is a 1400 sq.ft. semi-detached townhouse and I do laundry in the kitchen. Yep, in the kitchen and then I dry it the old-fashioned but also energy saving way of simply hanging it outside on the rack! It definitely smells amazing and here we have about 340 days of sun a year, so my laundry always dries real quick! I don't even own a dryer. But I wish I did sometimes! I still need to iron it though, although the wind sometimes helps a lot to blow out those wrinkles!
Frame mockup by We Lived Happily Ever After.
Pin this for later!!
This download is free to all email subscribers of Northern Feeling. If you're not a subscriber yet, find all you need to join below.
Northern Feeling will only use your email address to send you emails [post notifications] that will keep you updated with the latest content on the blog. If you don't want any further notifications or freebies, you can always unsubscribe by clicking on the "unsubscribe" link at the bottom of my emails. Please remember that you will no longer have access to the printables if you unsubscribe though.
HOW TO DOWNLOAD:
All printables have a password protected link. Follow the steps below to access the password for free downloads.
Subscribe to Northern Feeling here.
Check your email to confirm subscription.
Press "Confirm Subscription" & you will receive my Email with the password.
Copy the password.
Press the "Download" button on each post you want to get to the free printables.
You will be directed to Drop Box. Enter the password, start downloading & enjoy!

Thank you so much for stopping by today, I hope you like these freebies!! Check out all the other "iron" inspired posts below!!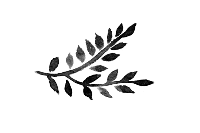 You are invited to the Inlinkz link party!