How to update plain curtains into DIY geometric stamped curtains using fabric paint & a sponge!
I've been busy in the kitchen lately. For me, the summer months are always great to de-clutter and focus a bit more on my kitchen. Cooking included! I just have the time for it all and that motivates me. I've opened all the cabinets and re-arranged. I threw out stuff that wasn't used any longer or couldn't be donated.
You know my black kitchen chairs? They are outside right now and I only have these cute stools in here. Because we basically always eat outside on the terrace now. The stools used to be in the living room. Everything seems more stretched out and I like it. The chairs are getting a makeover as well, but more on that in another post. And with all of that going on, I thought, why not give the curtains a little makeover too?
Anyways, eventually the chairs will move back in the kitchen, because when school starts, we eat our breakfast in here and the chairs are just more comfortable. But until then, it will stay this way.
How To Make DIY Geometric Stamped Curtains
*Affiliate links used to show like or similar products.
What I've used:
sheer white curtains (I've had mine for years)
cosmetic wedges as stamps
old magazines to put underneath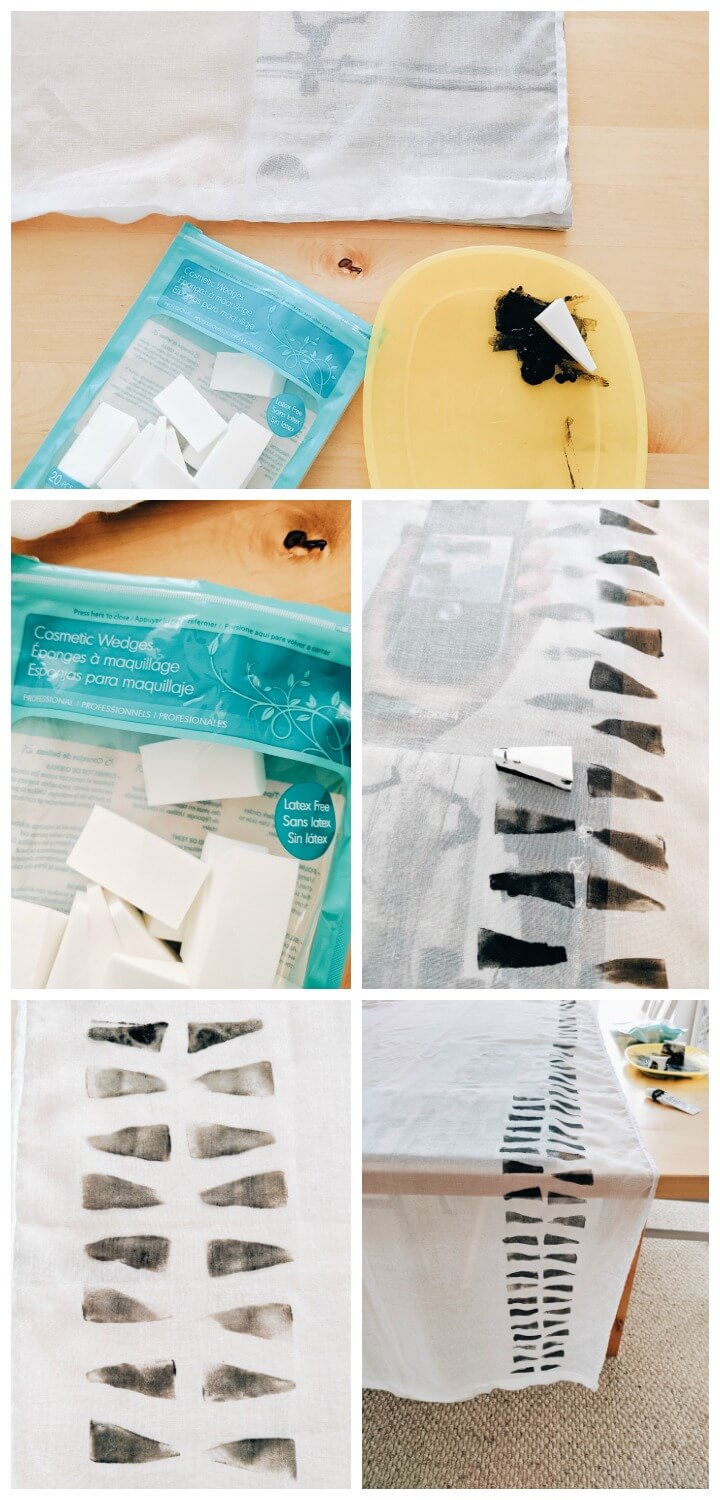 Instructions:
Put magazines or a plastic cloth on your work surface underneath the curtains before you begin with the stamps.
Put your paint on a plate and dip a foam wedge in very little paint.
I have used several wedges for this as they soak up the paint and eventually lose shape a bit.
Press the stamps on the curtains and start with your design as you wish.
When all finished, heat set it with an iron or as stated in the instructions of your fabric paint.
Remember: your shapes don't need to be perfect, I did end up with a few stains here and there, but you can almost not notice them.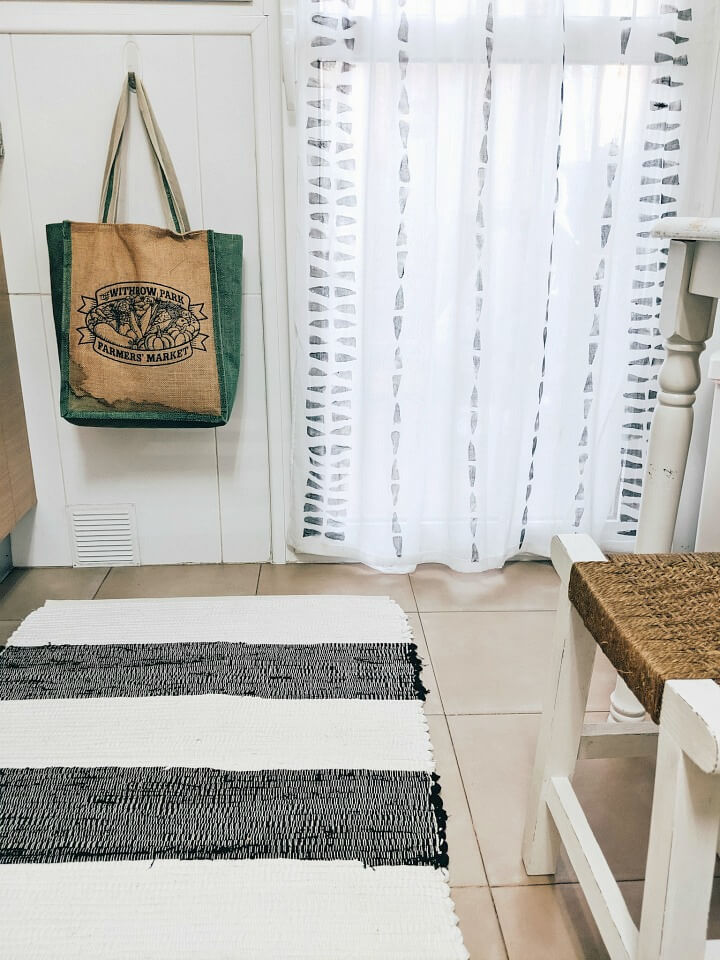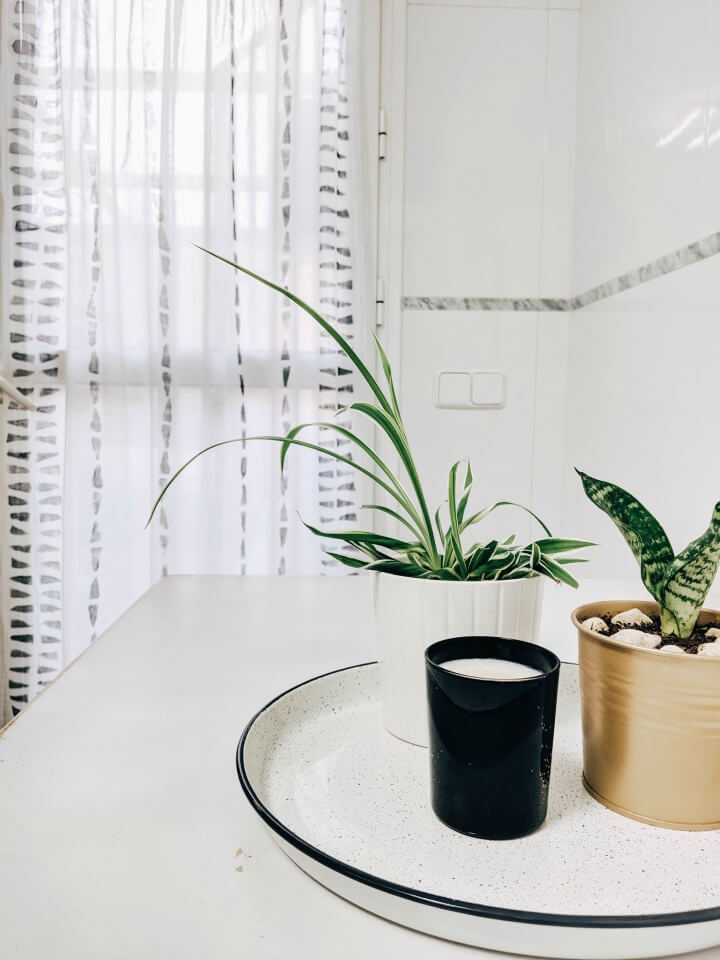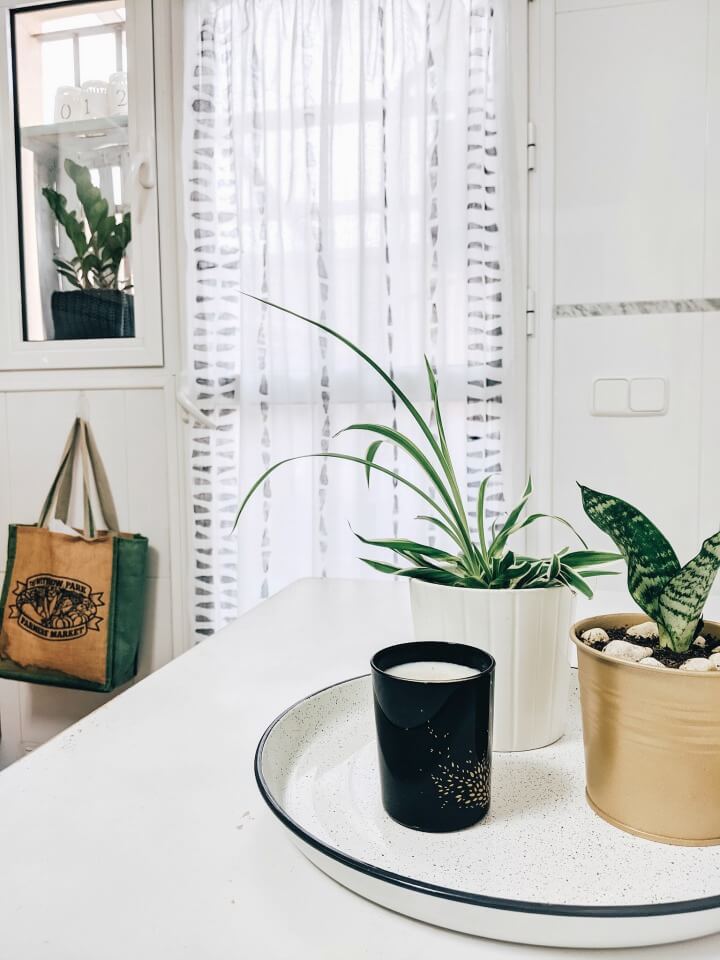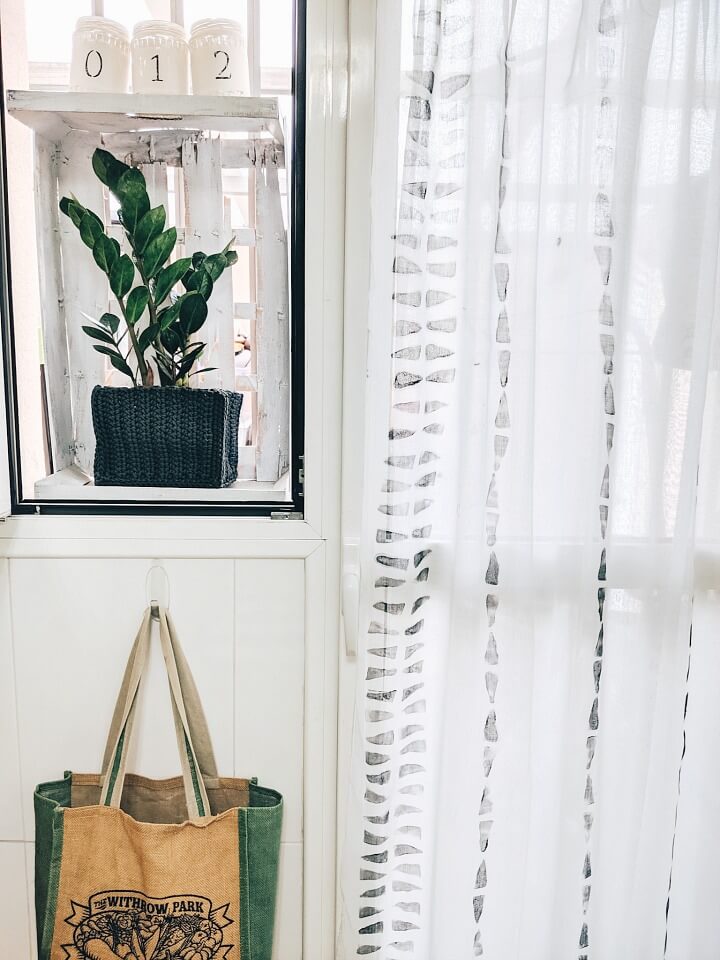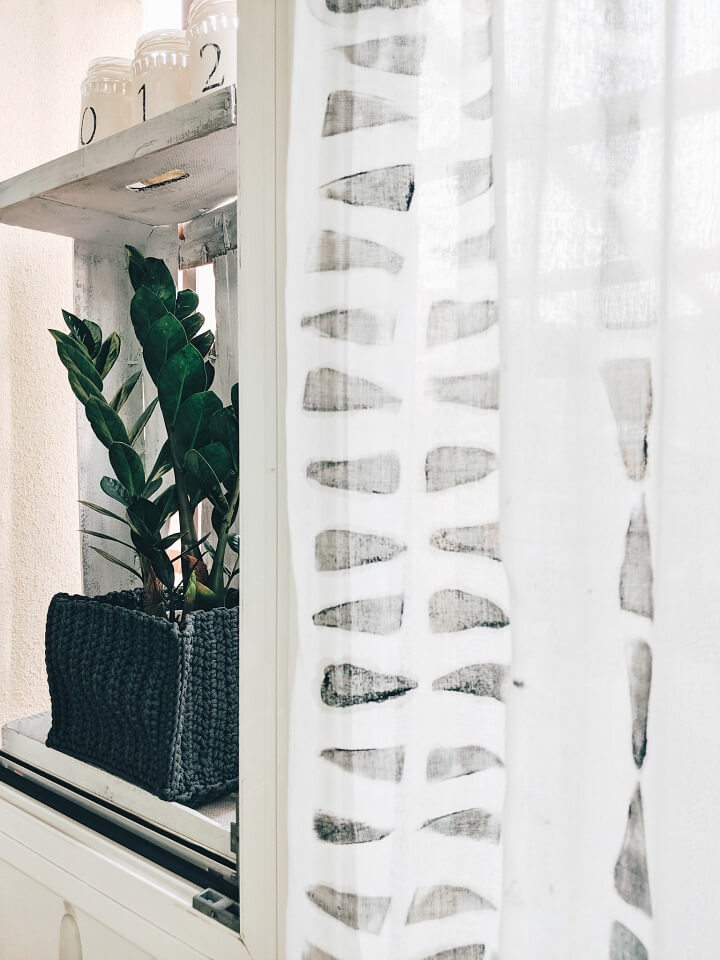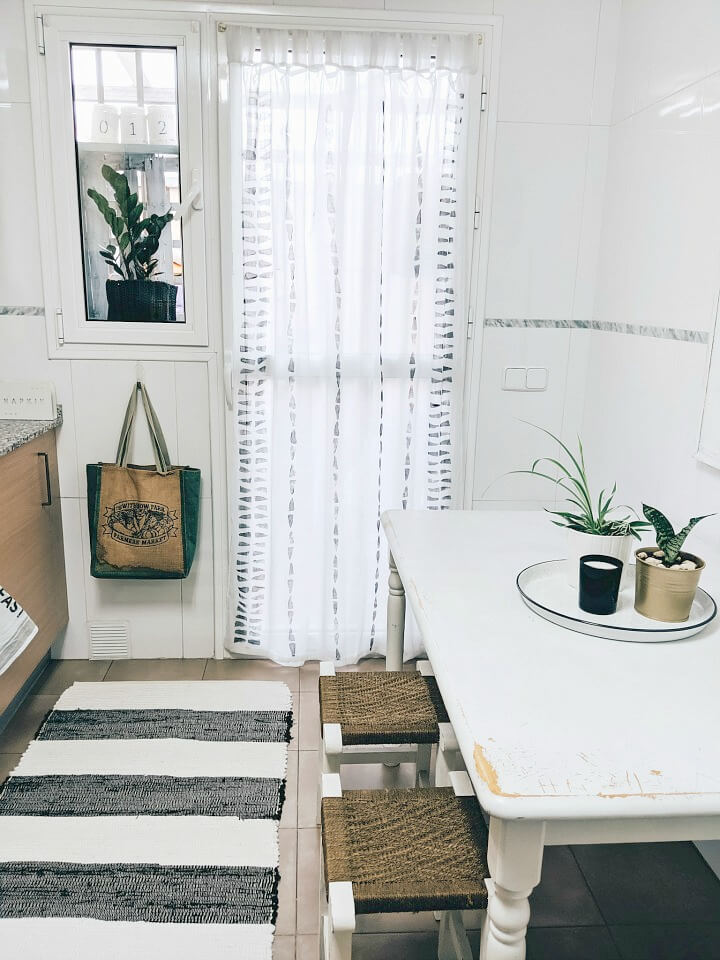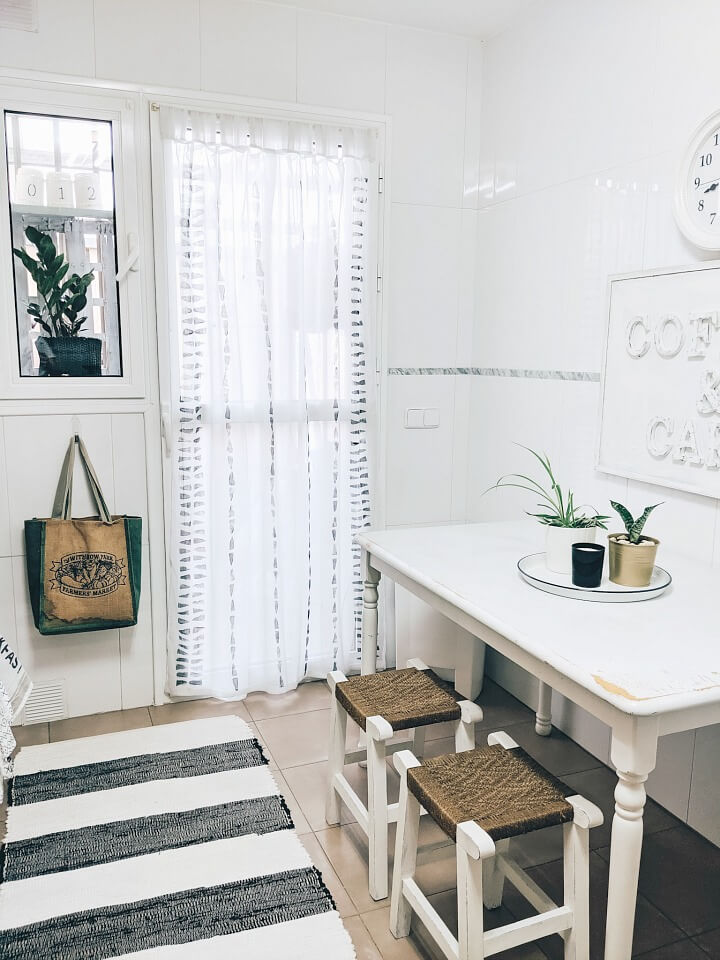 Pin this for later!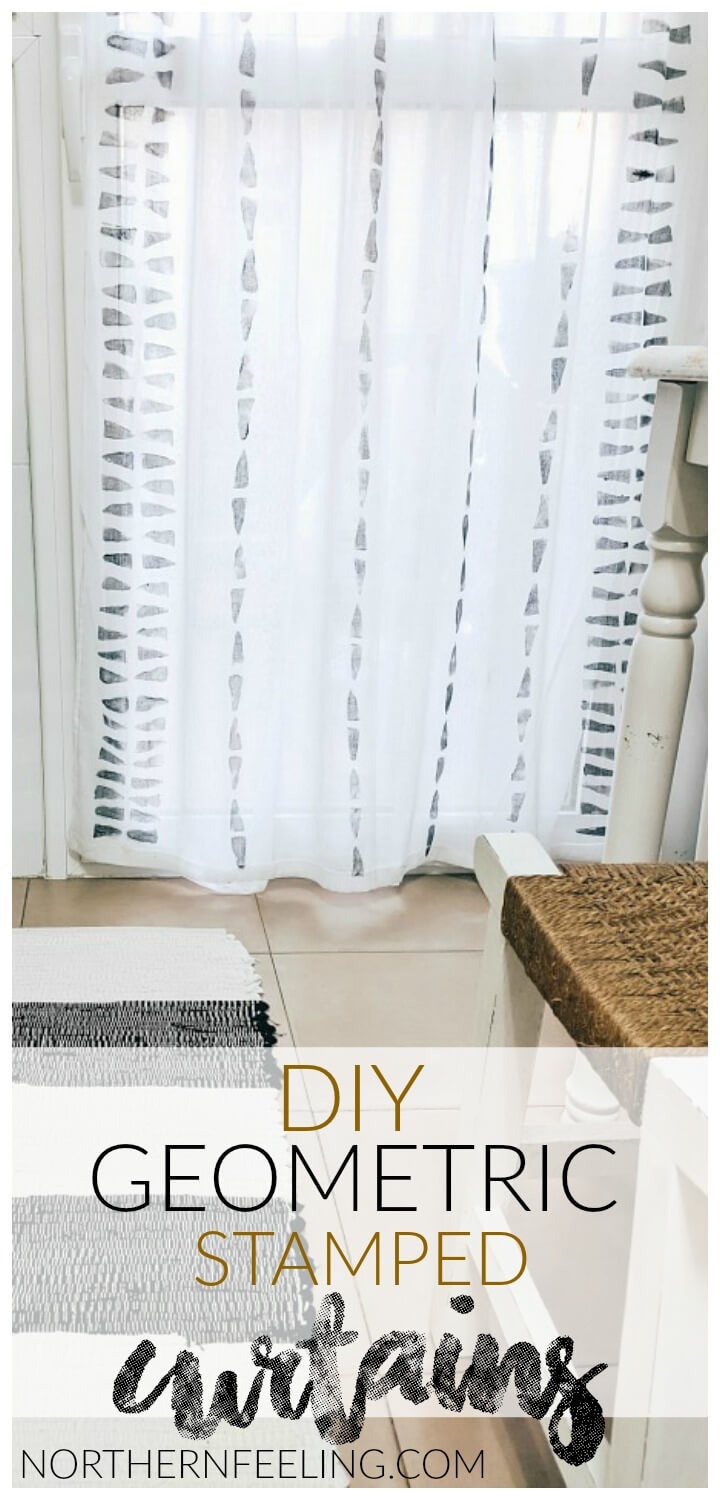 Well, what do you think? I am super happy with how these look in my kitchen right now! Hope you got inspired!
Thank you for stopping by!!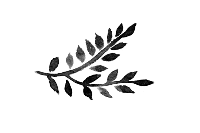 How to make your own tote, find out more HERE