How to recycle all of those toilet paper rolls into cute toilet paper led lanterns!
Hi there & Happy Int'l Bloggers Club Monday! It's that time of the month where a bunch of bloggers from all over the world join together and share their ideas and creations. This month's theme is toilet paper rolls! Yep, we all have them! And there's a ton of cute craft ideas about how to recycle them into something fun!
Last months theme was Earth Day and I made some free printables you can check out HERE.
Toilet Paper Roll Led Lanterns
*Affiliate links used to show like or similar products.
Here in Spain, the lock down has finally been lifted this week and it almost seems like life is normal again. I am done teaching online and our summer holidays have started which is so nice! The other day my daughter and I decided to make these cute toilet paper roll led lanterns for our outdoor space that we are enjoying more than ever this year.
This is an easy one afternoon craft to make and a fun way to recycle those rolls! I have used what I had on hand, there are many ways to make these. This is what we did:
What we have used:
toilet paper rolls
paint I had on hand (chalky paint in olive green, coral pink (similar) arles mustard) 
montana spray paint luminous green
hot glue gun
1. Paint the toilet paper rolls, each one in one colour. Let dry.
2. Cut open the bottom, about 3/4 into the roll.
3. Place led tea light into the roll and apply hot glue to make it stick and stay in place.
4. Using a cutter knife, cut into the toilet paper roll leaving 1-2 cm between each cut and aprox 2-3 cm on top and bottom of roll.
5. Bend  and push down the toilet paper roll to get the lantern shape.
6. Using a wire cutter, cut strings of wire and push into two opposite sides of the roll.
They could hang on a plant too! So cute!
This is how they look at night!
Well, this is what we've been crafting with our toilet paper rolls lately! Hope you got inspired! Make sure you go check out the other ladies' ideas as well!
Thank you for the visit today, Have a lovely day!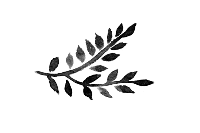 A Crafty Mix  ||  Interior Frugalista  ||  Unique Creations by Anita  || Raggedy Bits