How to turn your real mini pumpkins into black & white marbled pumpkins
On Monday I shared my living room decorated for Autumn and today I wanted to focus on these mini pumpkins that got a quick and simple makeover. I do love their natural orang-y look but wanted to try out the marble technique on them. I have to say, they look a bit spooky and so so cool I think.
In the summer I used this marble technique to give a pair of mugs a new look and now I did the exact same thing with these pumpkins.
Black & White Marbled Pumpkins
*Affiliate links used to show like or similar products.
What I have used:
– small real pumpkins
Instructions:
[for more detailed instructions follow the link I provided above for the technique]
First I painted my pumpkins white using chalk paint. When they were dry, I rubbed wax on them. If you have already white pumpkins handy even better! You can skip this step and go straight to marbling them.
1. Prepare your surface with old towels or paper towels. Grab an old container for this, it will be stained with nail polish.
2. Fill your container with warm water.
3. Add drops of nail polish to the water. Use a wooden kebab stick to stir just a bit.
4. Dip the part of your pumpkin you want to marble into the water/nail polish mix and turn around until you see the nail polish on your pumpkin forming beautiful marble patterns.
5. Put on a covered surface and let dry.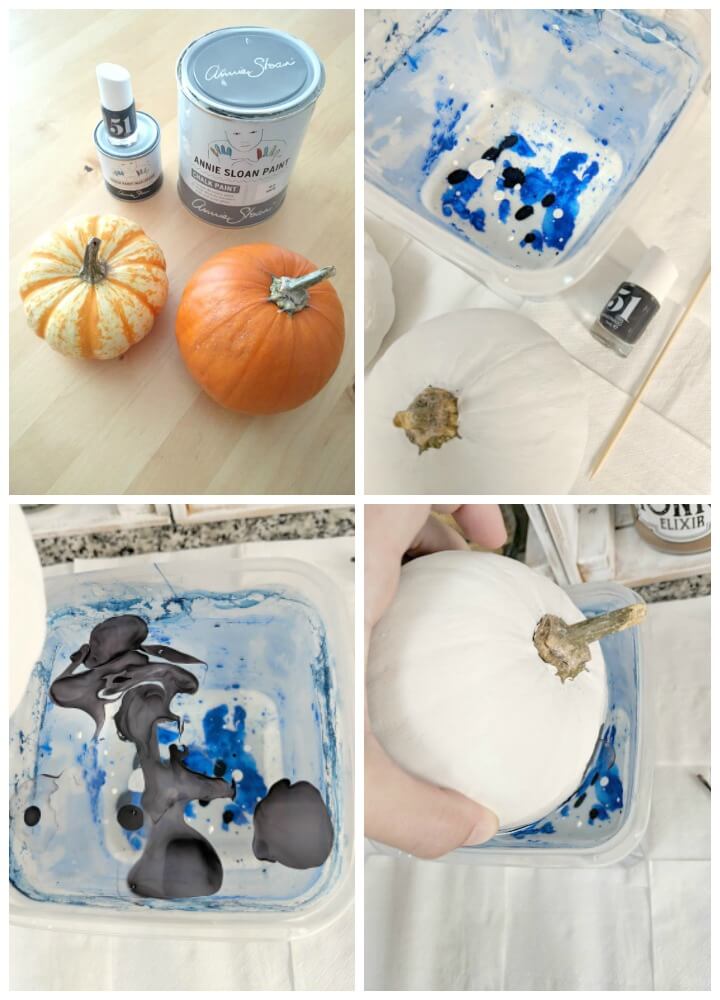 The most beautiful designs come out of this technique and I love how these pumpkins turned out!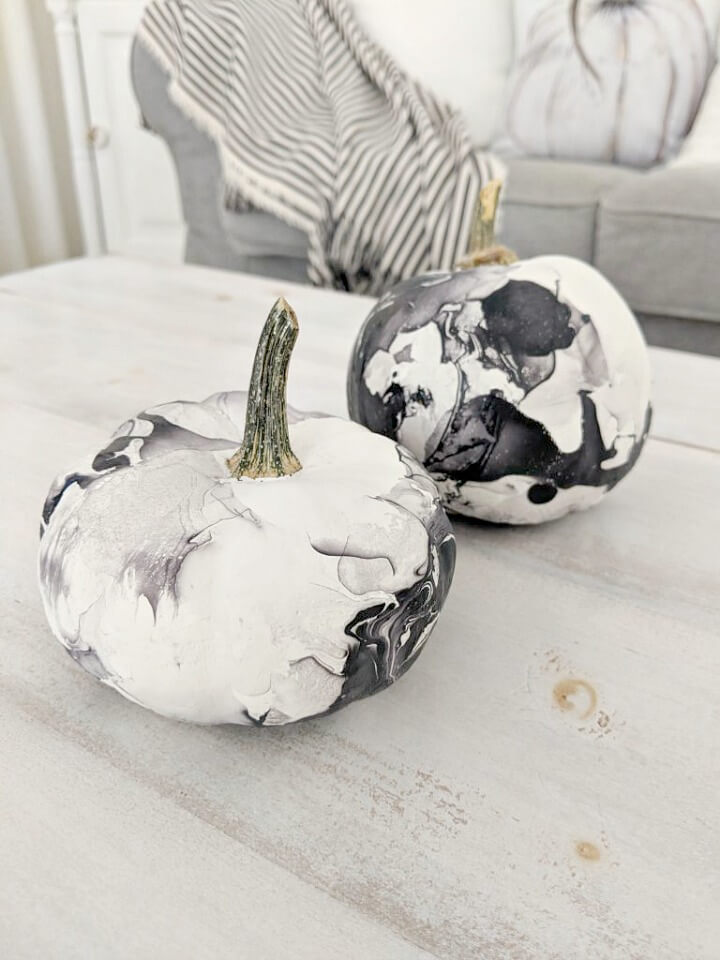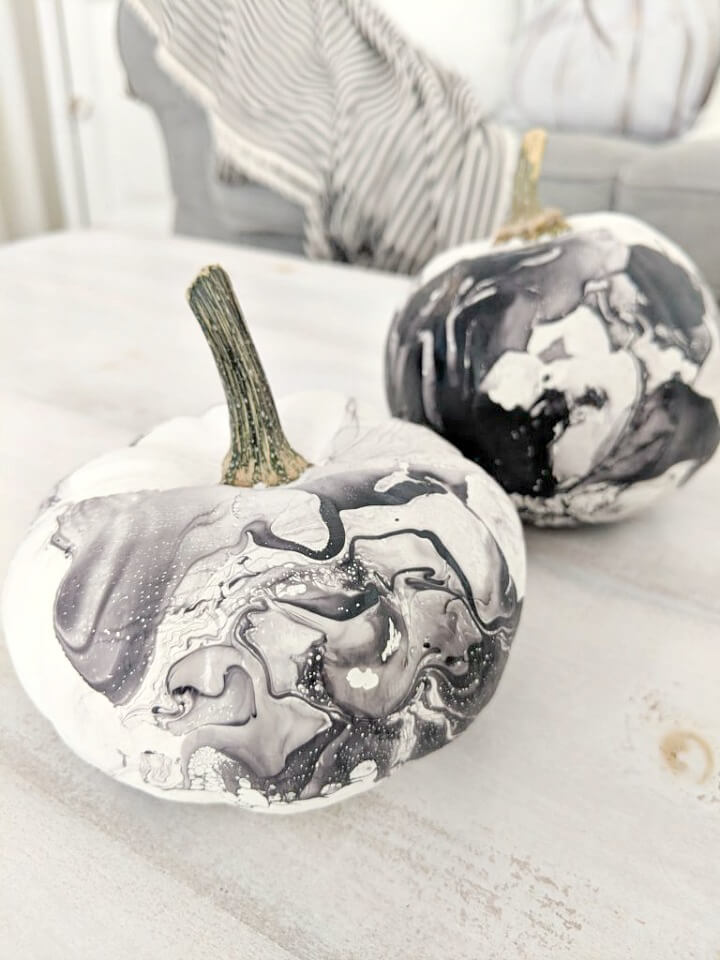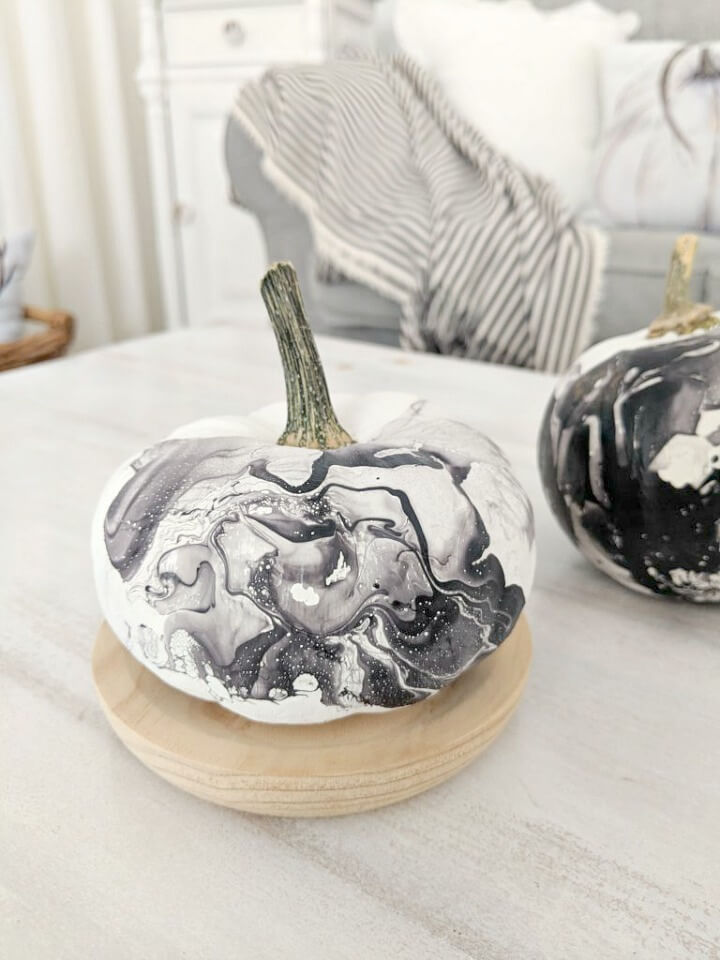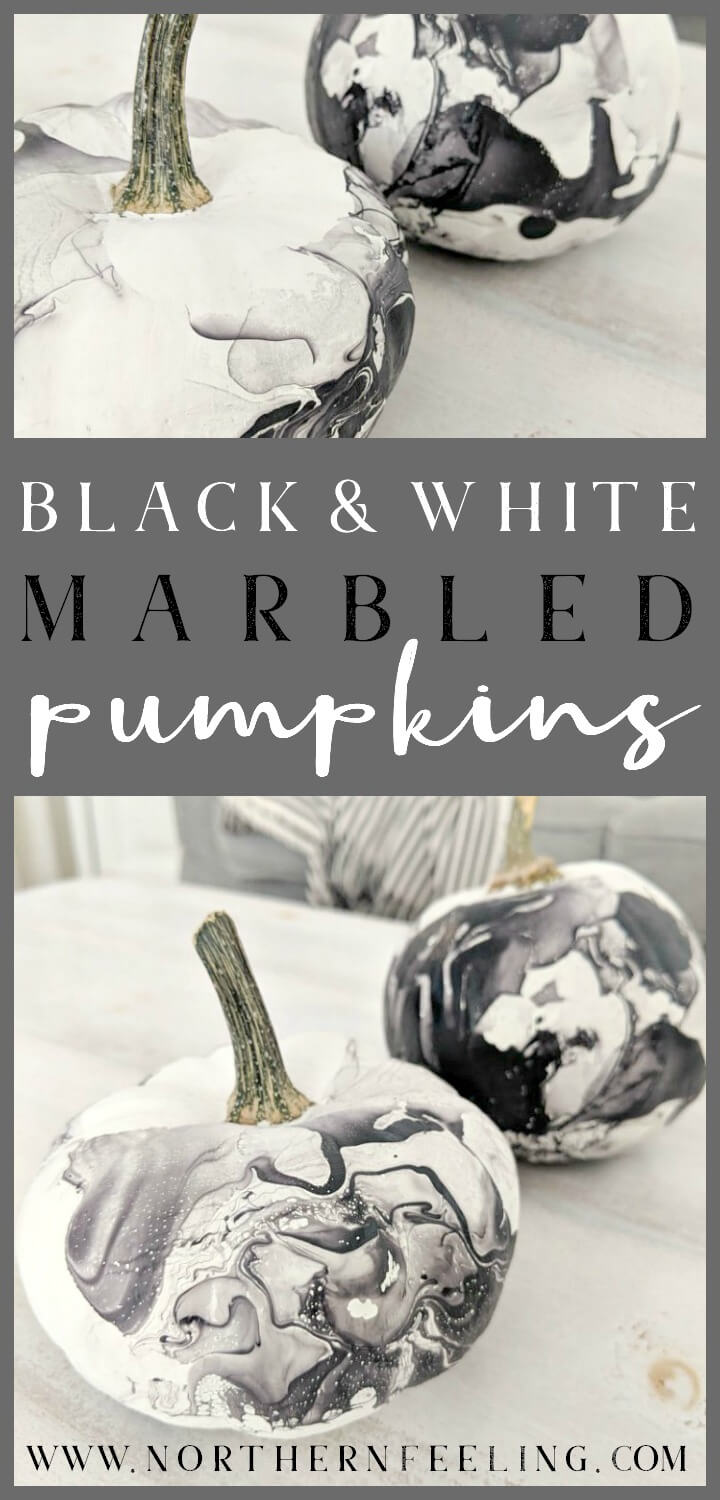 I hope you like these fun pumpkins! Have you painted or decorated any of yours this Fall?? Let me know below!!
Thanks for stopping by the blog, have a great day!