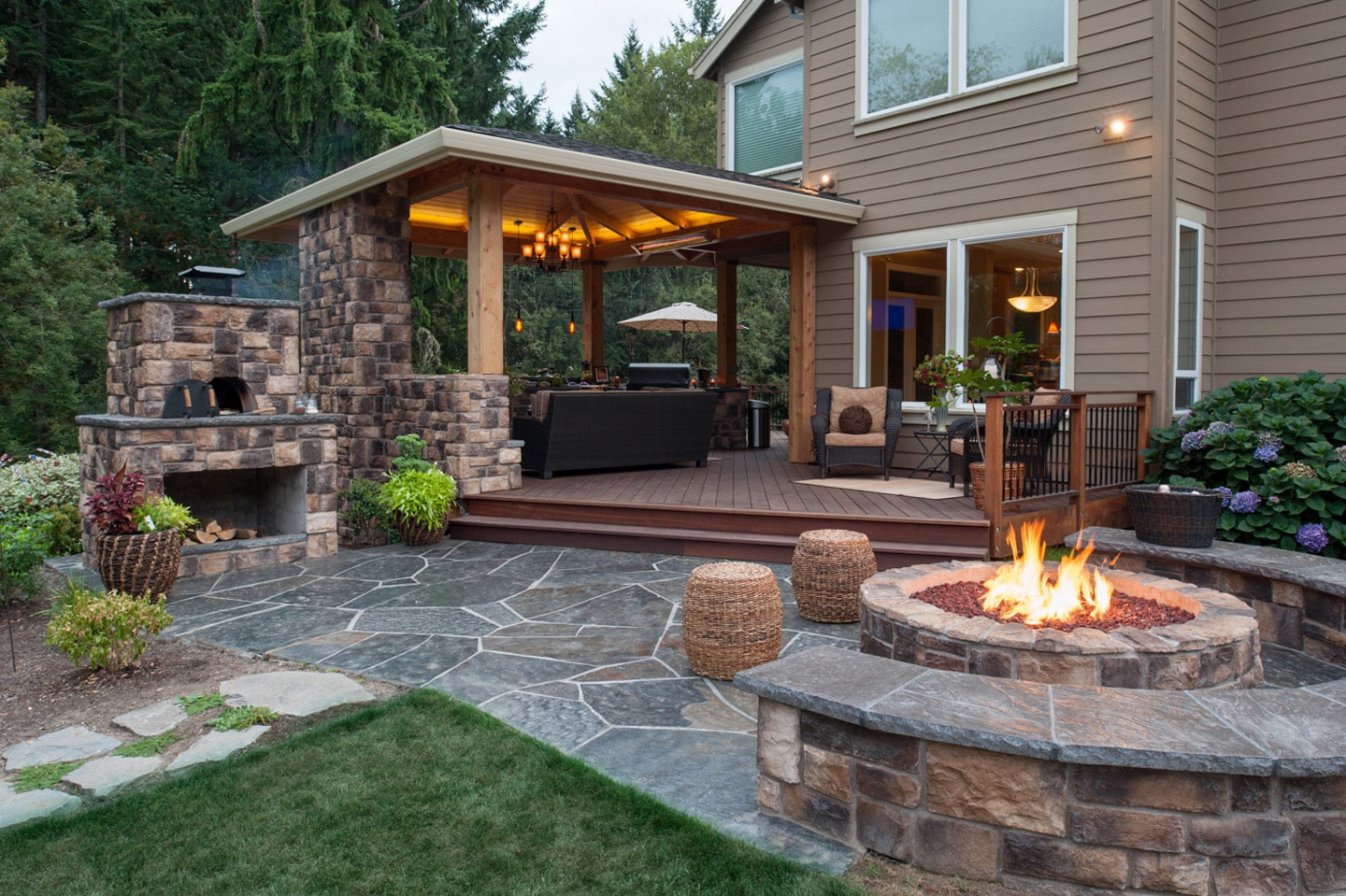 A backyard without a patio cover is like a life without happiness. Imagine that you are sitting in your backyard reading your favorite book, dozing by your poolside, and having your favorite cocktail, but then you realize that you do not have any shed to cover you, protect you from pollution or dust elements, or give you privacy.
This is what a patio cover provides you. They are the covers that also provide you the beautiful designs, like florals, sky designs, or dreamy lightning. Though patio covers are made by professionals, a beautiful patio cover can also be made at home.
In the below guide, we will learn 15 such types of DIY patio covers that can be easily made at home and will make your backyard complete and beautiful.
If you have a large tree at your house, then this DIY patio cover is for you as it adds uniqueness and natural elements to the backyard of your house. To make it, the first step that must be followed is to choose a mature tree with strong branches to support the weight of the cover. Now measure the margin to make a frame of the patio cover.
Don't forget to add beams and a rafter on the top of the frame, making a grid structure. Now cover the grid with whichever cloth you want (translucent recommended), as this DIY patio cover needs care, so don't forget to inspect it daily.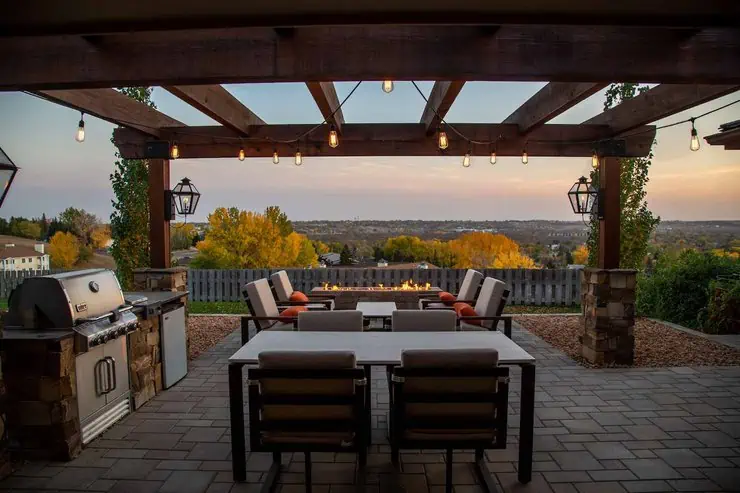 We always say that recycling a product not only reduces waste but also gives life to discarded things. This way of making a DIY patio cover using recycled products is not only eco-friendly but also budget-friendly.
Some of the products that can be used for recycling are reclaimed wood, wooden planks, old window, or salvaged metal. This DIY will also give you a chance to explore your imagination and show your creativity.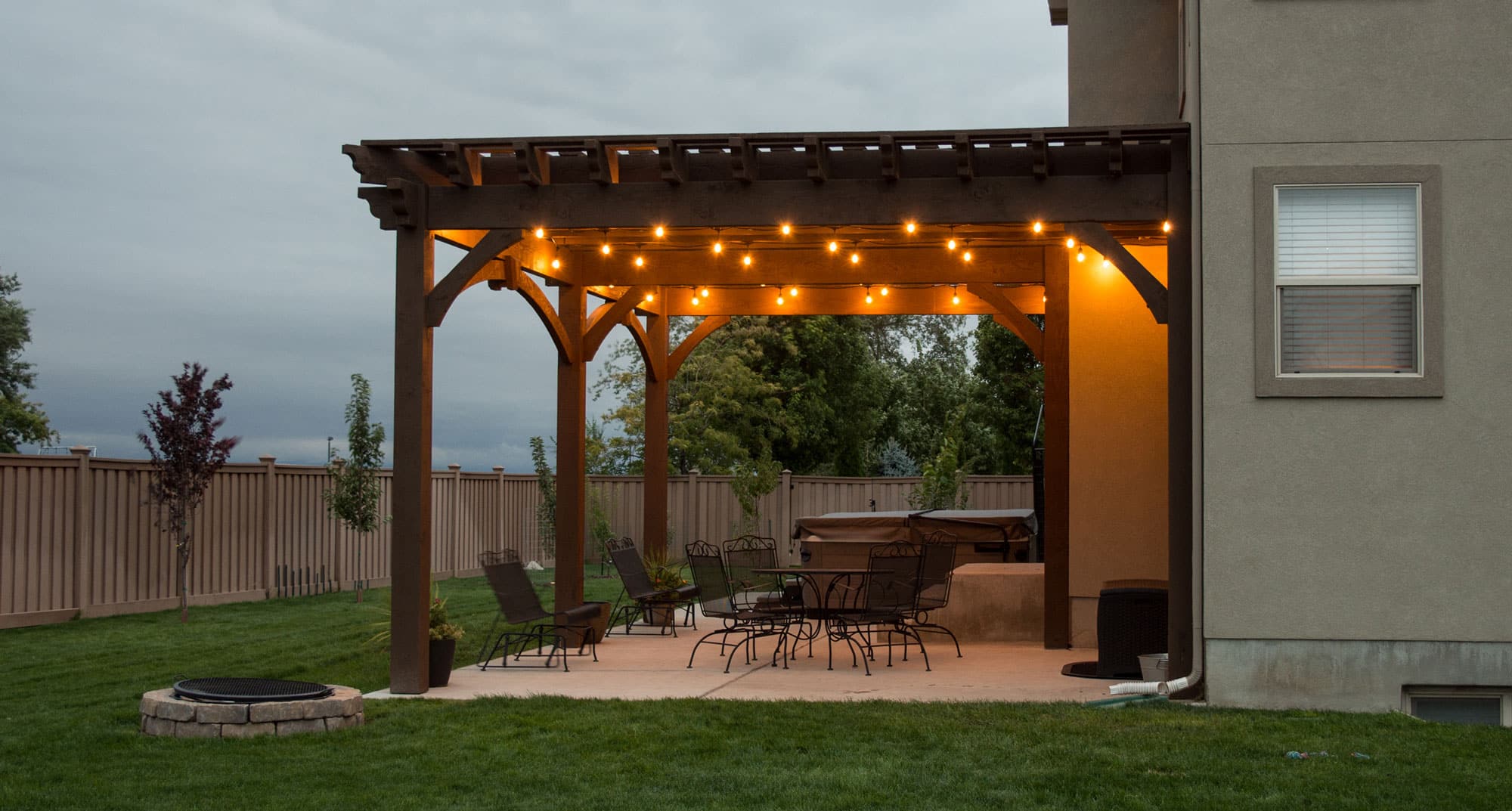 If you have basic construction and planning skills, you can try making a Gazebo patio cover. This will enhance your outdoors with its beauty and architecture. You can even use lights at night to make it more visually appealing. The additional advantage of this patio cover is that it can be the best option to make your date night beautiful. Recommended materials that can be used to make this are wood or metal.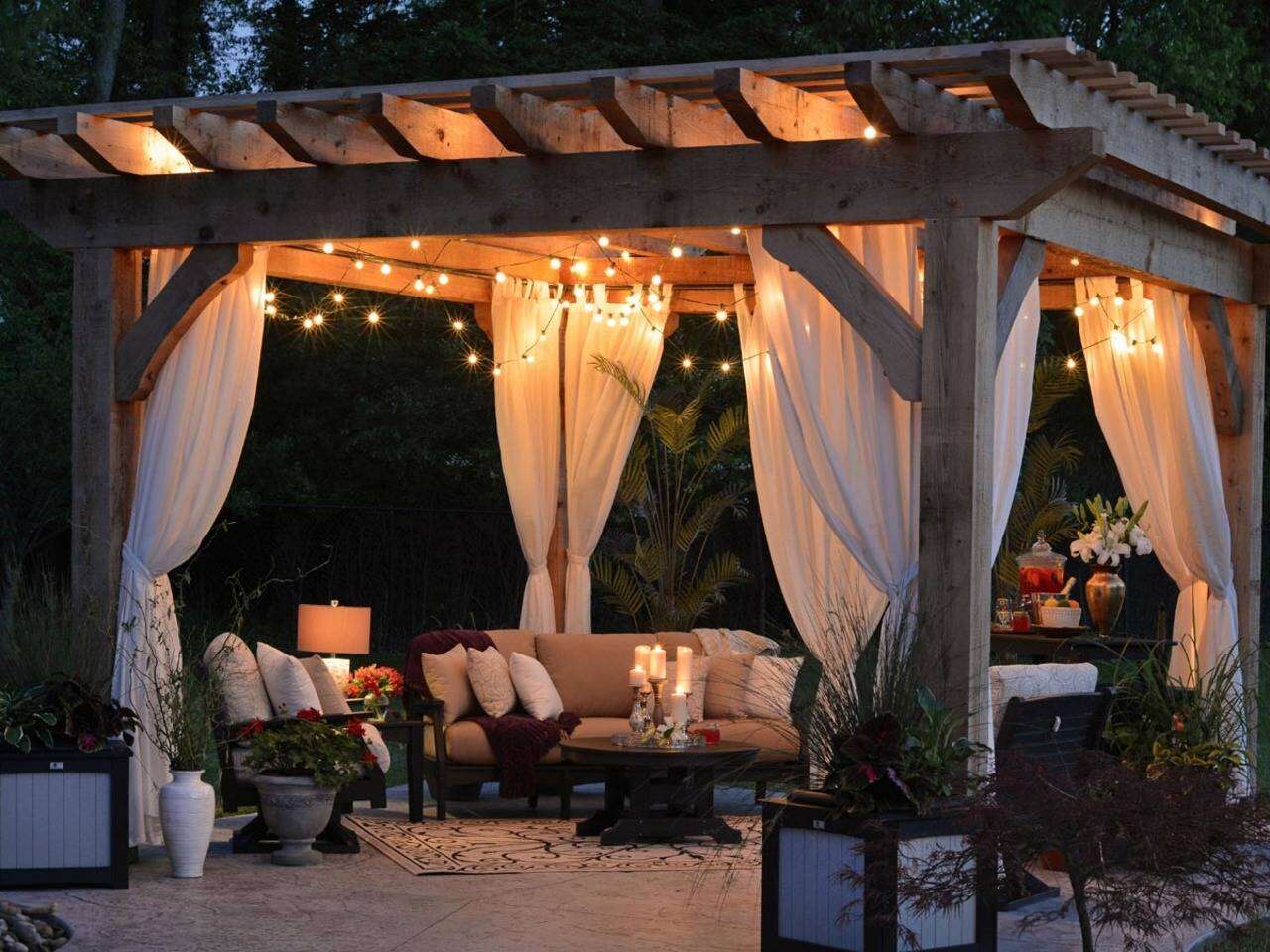 If you are looking for some privacy on your patio cover, then this DIY idea is for you. Curtains DIY patio cover can provide style, privacy, and class to your patio cover. Some clothes and basic knowledge of sewing techniques to sew the curtains can help you make this DIY patio cover. You can choose the curtains of your choice. After making and placing the curtains, you can enjoy the ambiance of the patio cover.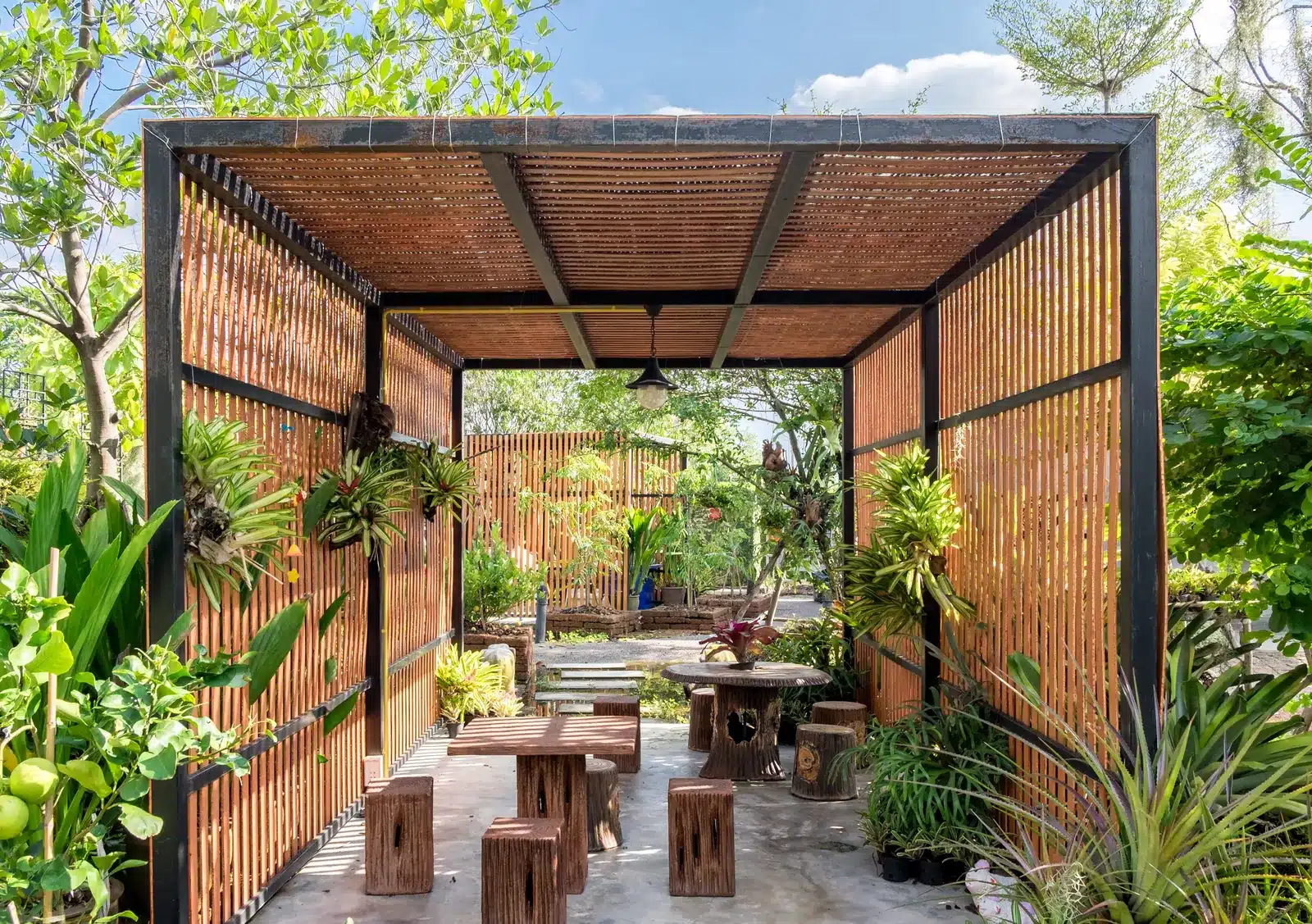 Natural DIY patio cover is called natural because it is made up of natural elements. Here, the framework is made up of pergola wood. The usage of this patio cover will not only help you in increasing your creativity but also helps you to design a unique and eco-friendly patio cover that blends with the surrounding environment.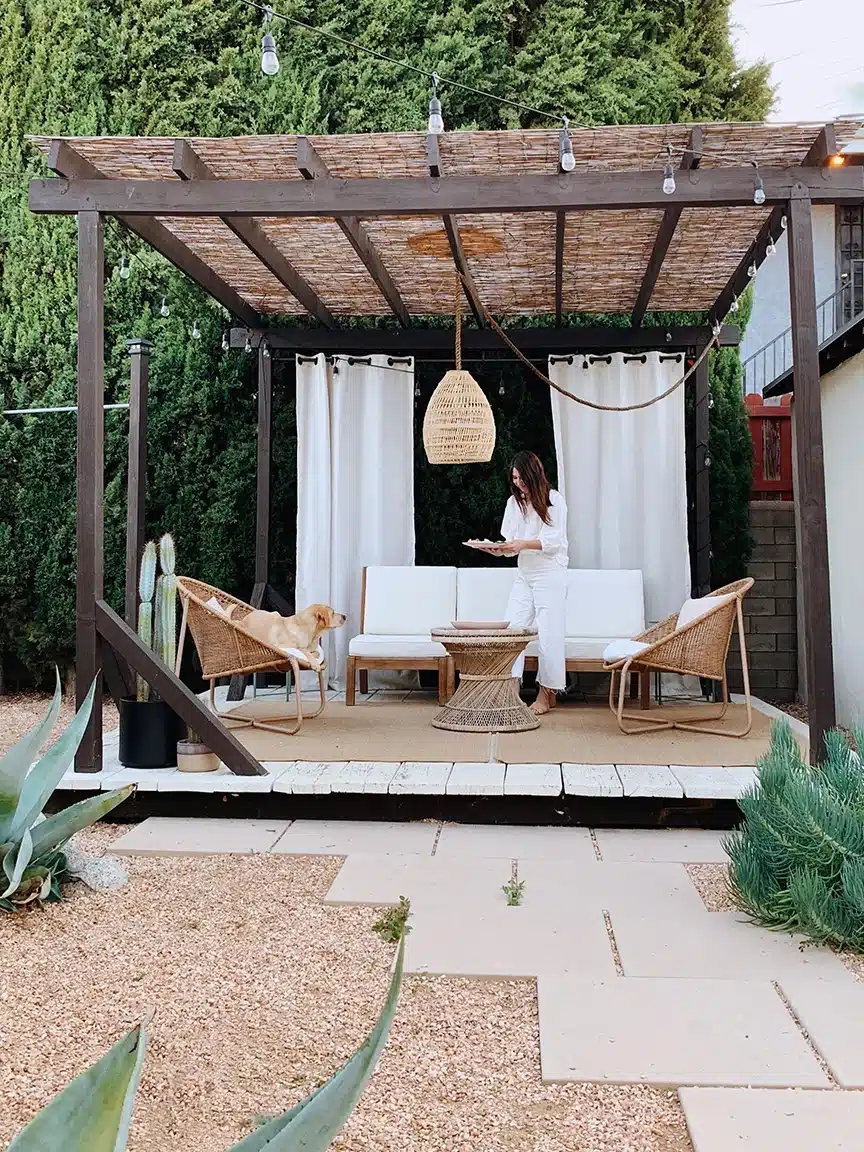 A bamboo DIY Patio cover is a genius way to add a natural and rustic touch to your backyard. Bamboo is a versatile and sustainable material that provides shade and protection from outside elements. The construction of this patio cover is not so difficult as it can be made by placing a group of bamboo on the roof of the patio cover. This idea is very unique, so make sure that you enjoy the process of making this patio cover.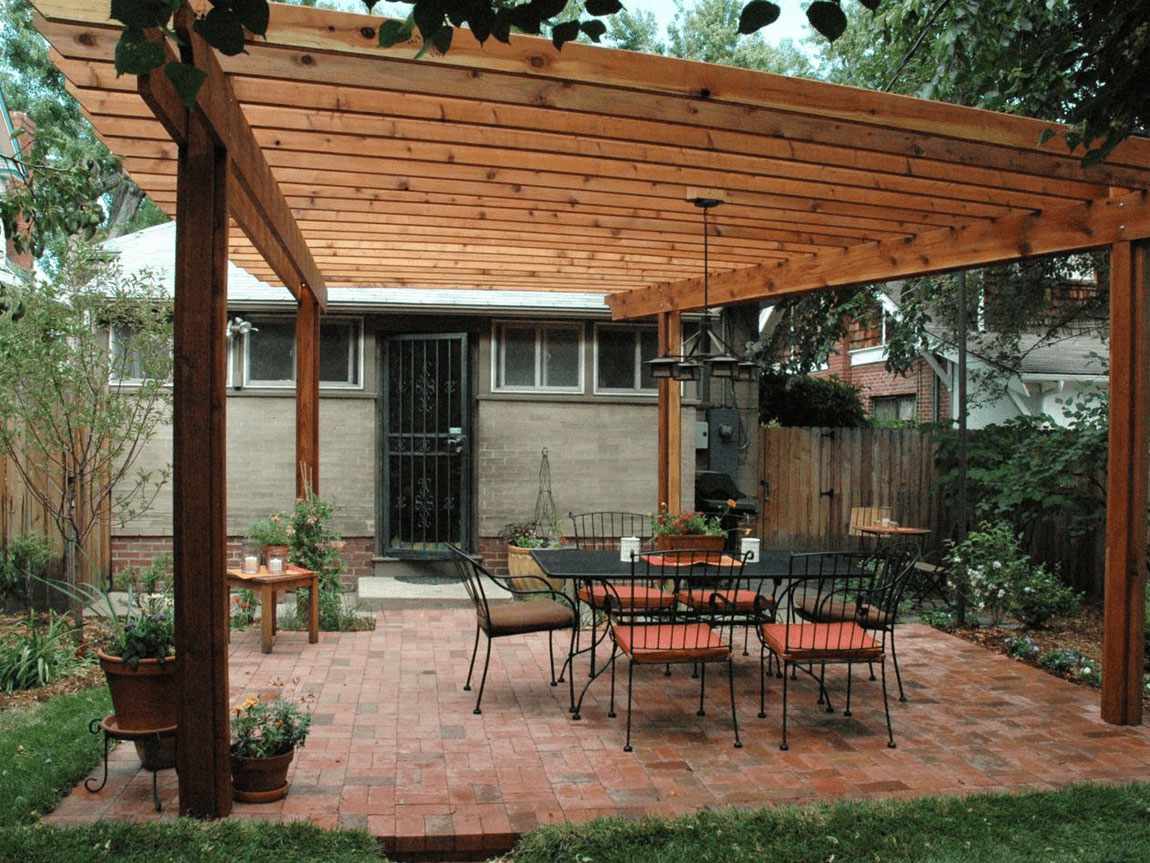 A basic pergola DIY patio cover has the advantage that it is a simple and cost-effective way to create shade and add a touch of elegance to your outdoor space. It can be made with few materials and basic carpentry skills to make it beautiful and functional. They can be either made of wood or metals, so it depends on you how you want to make your patio cover. Apart from wood and metal, it needs lumber, a screw, and a drill to make it complete. Add roof slats or coverings, such as fabric or shade sails<, to complete your DIY patio cover, and now enjoy the comfort and joy it brings to you.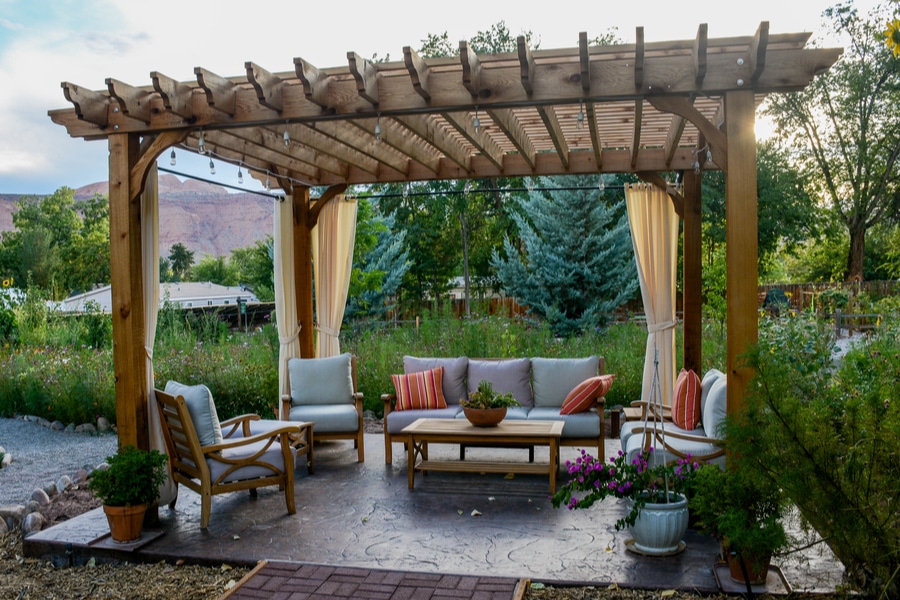 A covered pergola DIY patio Cover is a fantastic Patio Cover idea. Building a patio cover with a pergola design, which not only protects you from elements but still gives you an open and airy feeling. You can construct a pergola patio cover easily if the right tools are given. The process of making a covered pergola is rewarding as well as cost-effective. But this needs careful planning. You must be very careful while constructing a covered pergola, like selecting good quality tools and metal or wood, appropriate roofing materials, etc.
You can turn it into an outdoor dining area or a beautiful lounge area.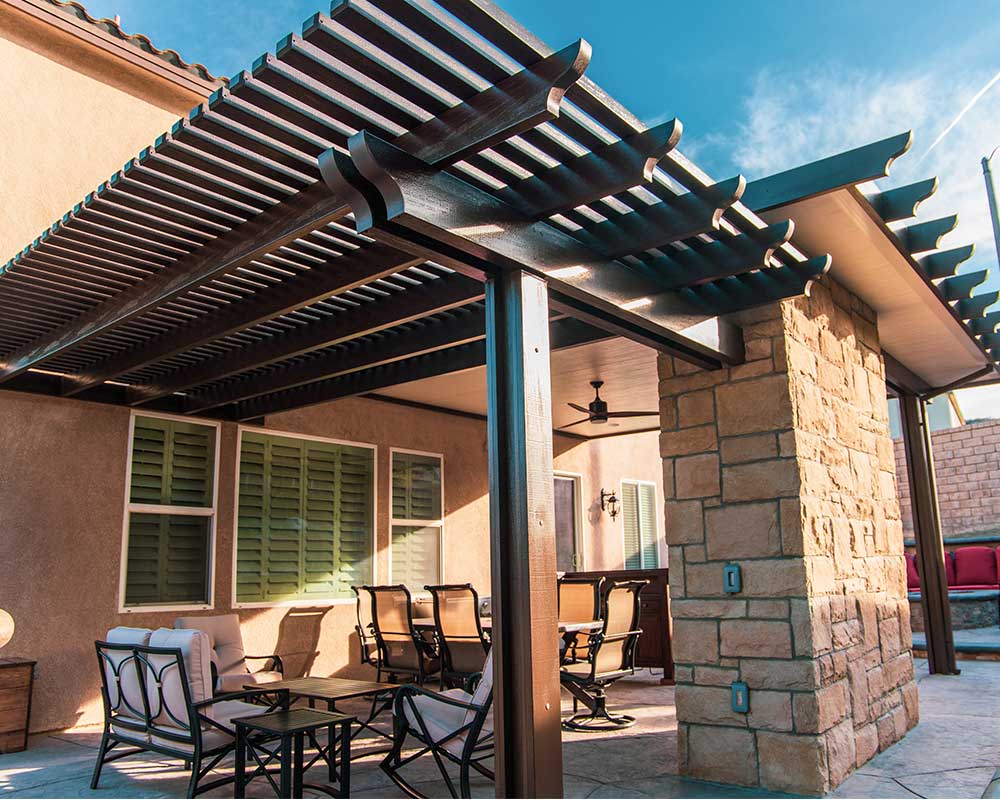 Lattice DIY Cover is an outstanding way of adding shade and style to your outside space; this patio cover provides a framework that provides partial shade and allows a little bit of sunlight to filter through. The design, which falls overhead, is really attractive and visually appealing. In the image given above, you can see the design of the roof, which is very beautiful.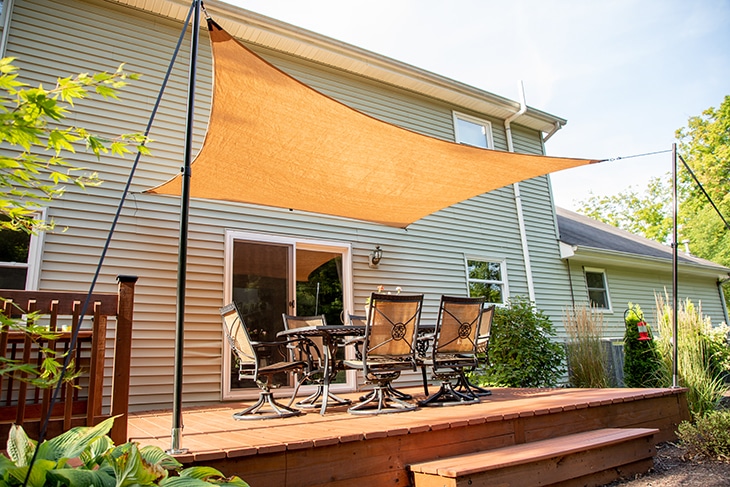 This is the easiest DIY patio cover that you can make at your place. It requires very less materials, time, and effort. You just need a big piece of cloth (that is durable and made up of UV-resistant fabric). Shade sails can be customized the way the customer wants, as it is available in different shapes, sizes, and colors. It not only provides relief in the heat but also gives a modern touch to the backyard area.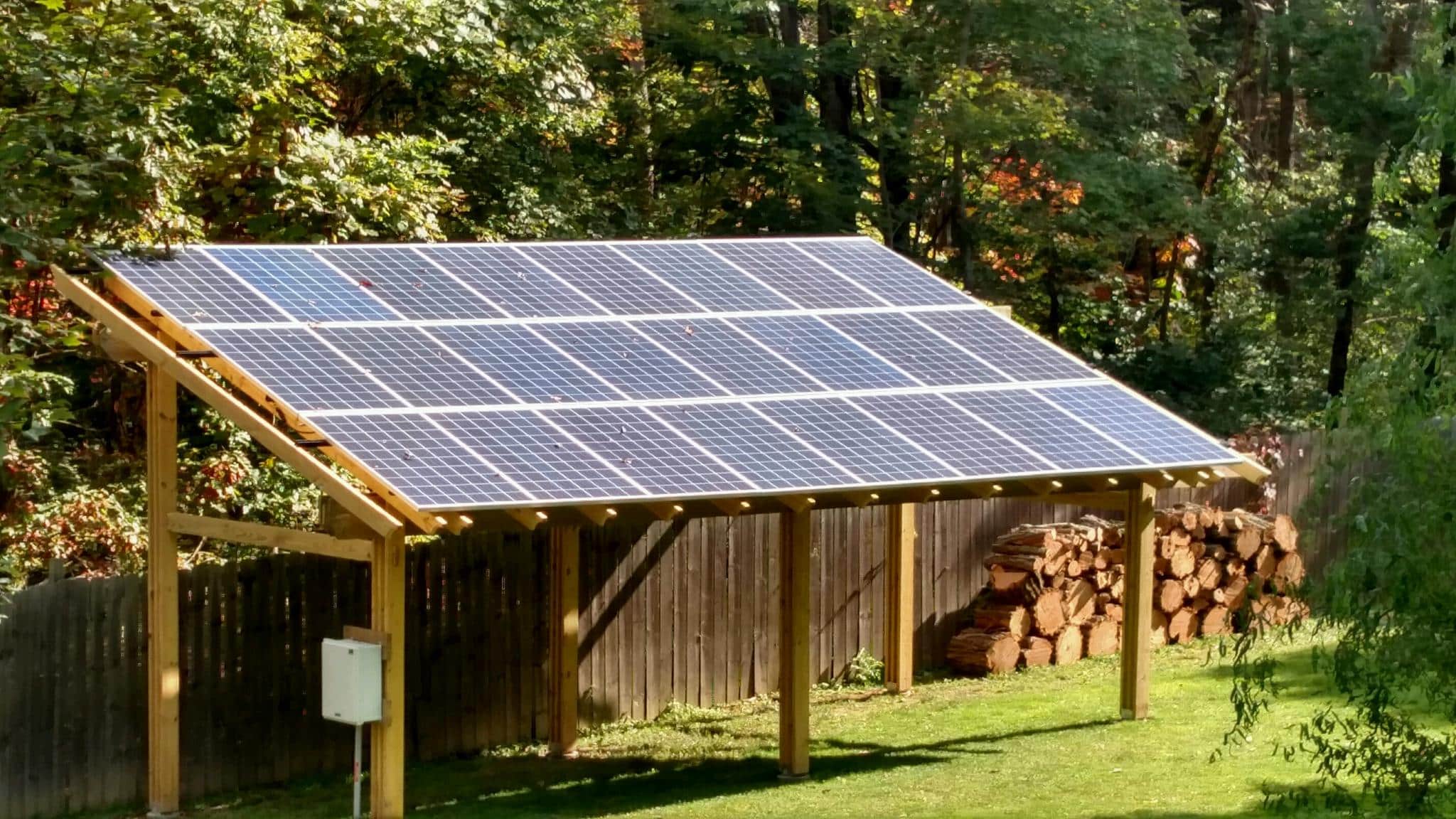 If you want to plant solar panels but do not have space, then a solar panel DIY patio cover is for you. This is the most sustainable patio cover you can ever get as it has many advantages; it can protect you from harmful sun radiations, can give you a modern look in your backyard, and also will provide you the electricity.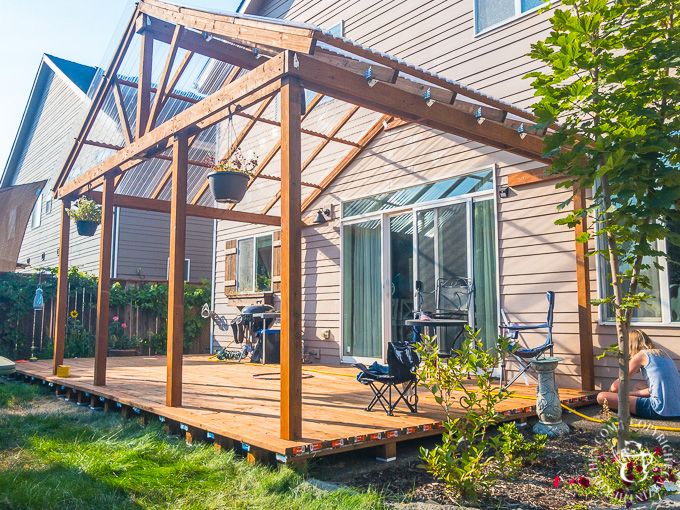 Organic DIY, patio cover solutions are something that is made up of organic materials like wood. This is the best option for those people who are renters who want flexibility and want budget-friendly options. Also, it takes you a little closer to nature. The presence of such elements in your home also brings natural beauty and also increases the background beauty of your home. It adds a delightful touch to your interior and helps in enhancing the overall aesthetic of your home.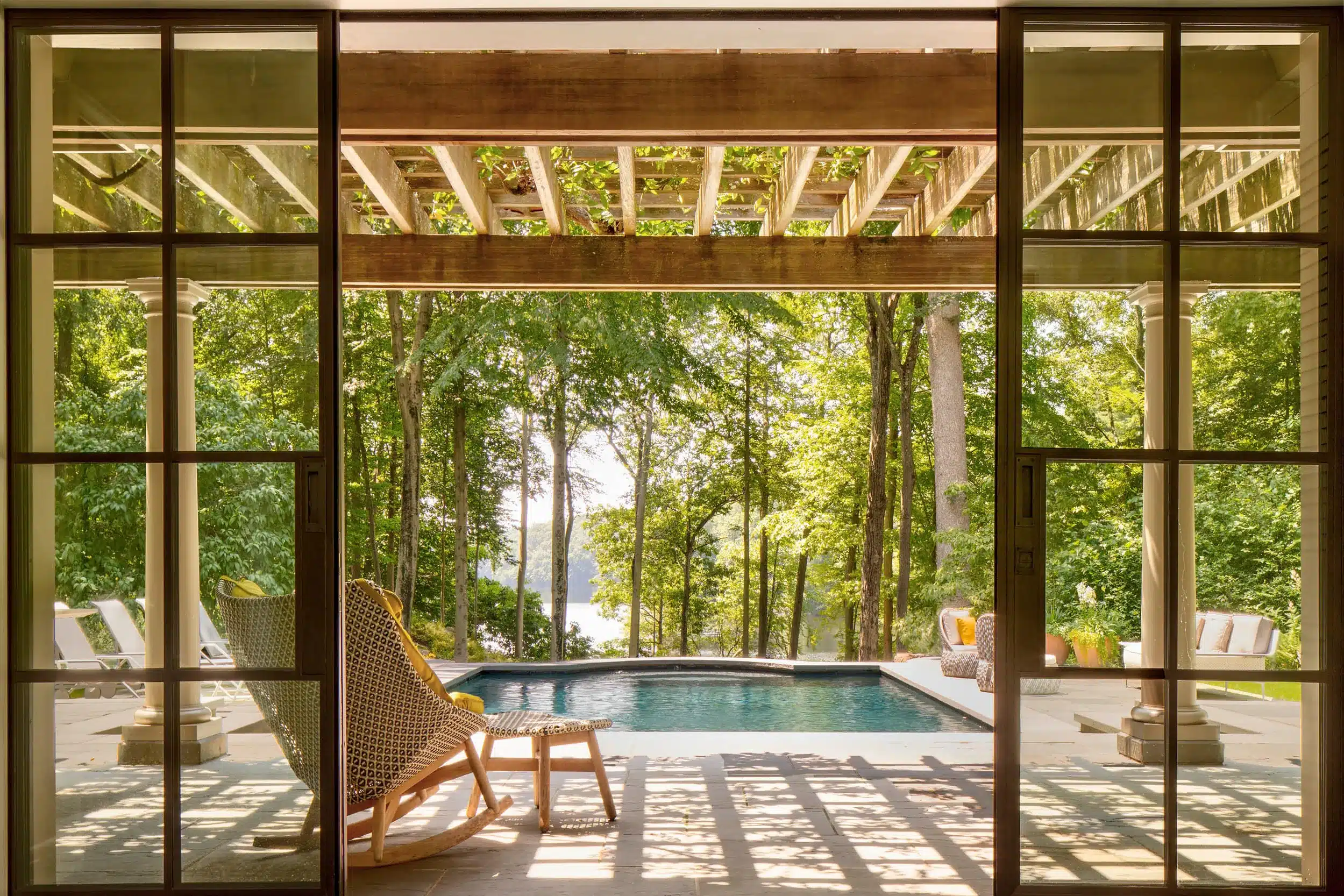 Plant stem DIY patio cover requires a lot of patience, as you have to grow the stem and decorate it all over posts, but if you are in a hurry, then you can use an artificial or readymade stem available in the market. The plant stems DIY patio cover not only adds a rustic and organic touch to your outdoor area but also promotes sustainability by utilizing natural products.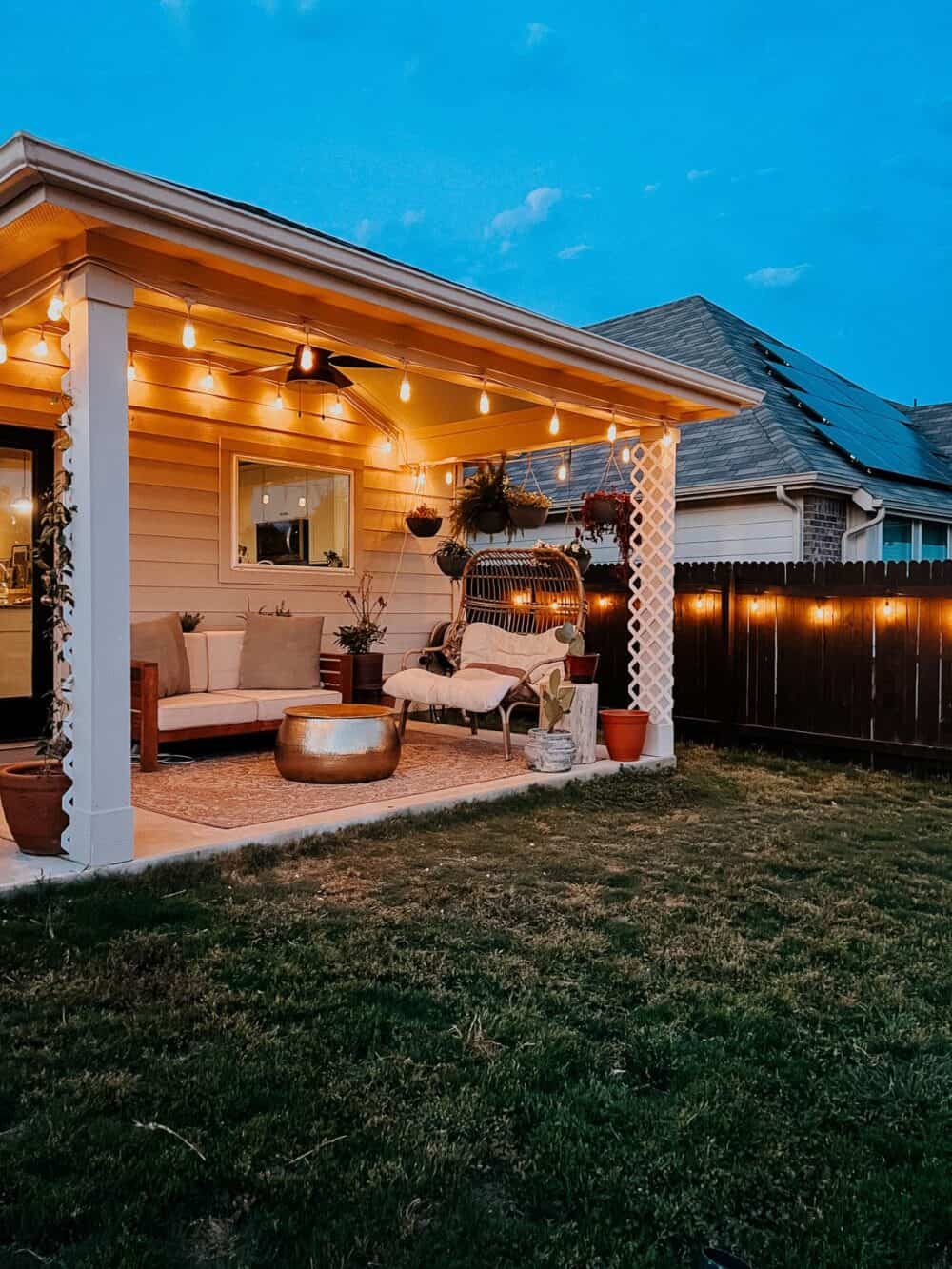 A light DIY patio cover is an idea that will make your patio cover the most beautiful. The especially of this patio cover is that it can be used in all the patio cover we have seen till now. You can decorate all the patio covers by using lighting the way you want. This patio is covered with lighting, which makes the place lively. The beauty of this patio cover enhances at night.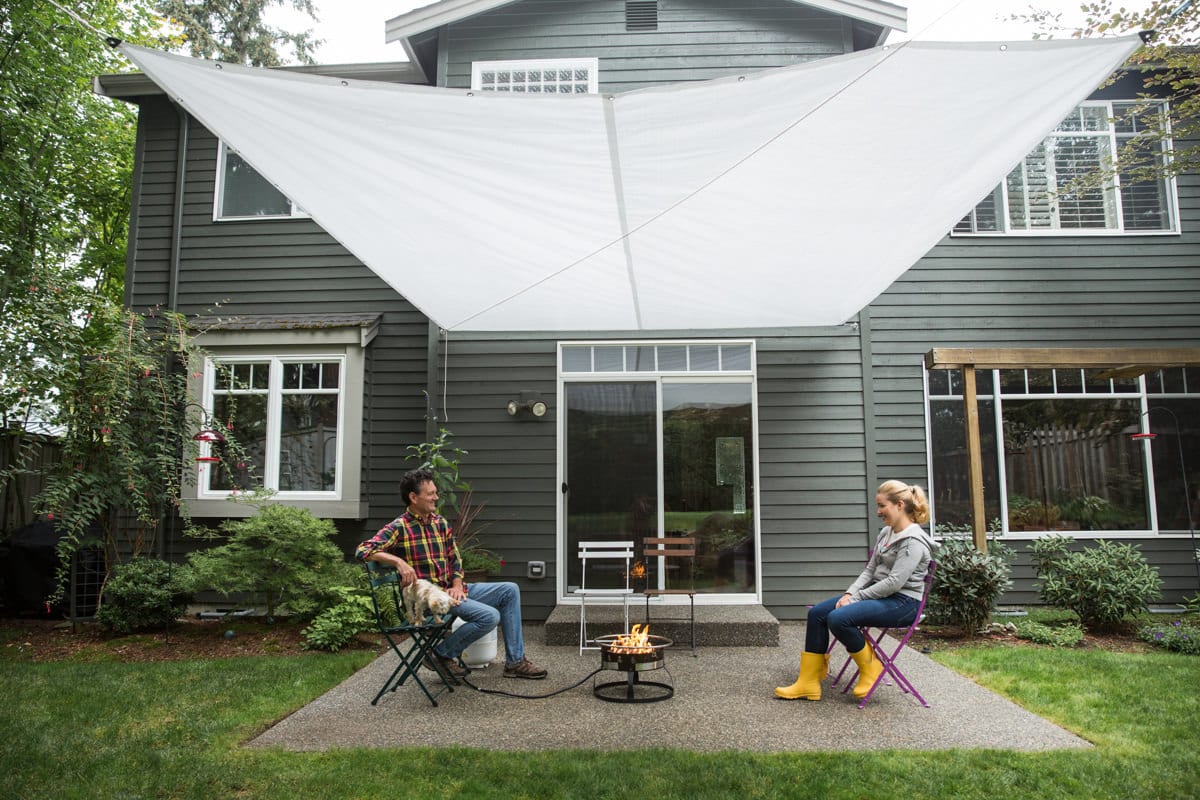 Temporary DIY patio cover solutions are something that you want temporarily, like an umbrella, pop-up canopies, and shade sails. This is the best option for those people who are renters who want flexibility and want budget-friendly options. The presence of such elements in your home also brings monetary benefits as it increases the resale value of your home. It adds a delightful touch to your interior and helps in enhancing the overall aesthetic of your home.
Conclusion
In the above guide, we have discussed 15 diverse types of DIY Patio Covers. You can create a patio cover by using almost everything. The advantage of embarking on a DIY project is that you can not only encourage your creative skills but also can enjoy the after-effects of making your patio cover. So what are you waiting for? Roll up your sleeves, choose your tools, and start working on your project.
What was your favorite patio cover among the above DIY patio covers? Let us know in the comment section given below.
Frequently Asked Questions
What is a Patio?
A patio is a structure that is mostly found in the backyard of the house. Mainly it consists of 2 posts and columns, which can be customized by your choice. You can also pick up the design the roof must be made.
What is the Use of a Patio Cover?
The patio cover will protect you from the weather, that is outside the patio cover. For instance, if there is summer but you want to spend some me time in your backyard. Then these patio covers will help you.
What is the Difference Between a Patio and a Balcony?
There are many differences, but the main difference is that a patio is an open space and also it is made for ground level, but a balcony is made for elevated level and is located at least on the first floor of the building.