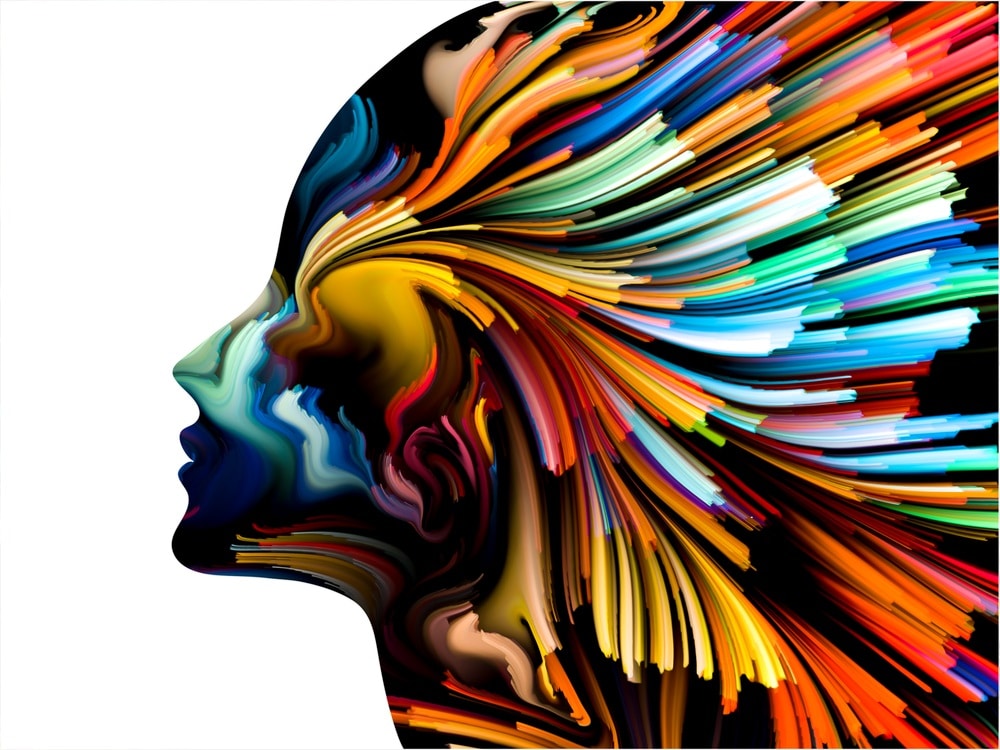 Abstract Art is a form of Art that allows for an unlimited range of expression, creativity, and experimentation. It is a style that is not limited by the limitations of traditional Representational Art. It can offer an almost limitless array of possibilities for artists.
Whether you're a professional artist or just starting, these ideas for projects will help begin your journey towards achieving your Art of choice. Grab your supplies and begin creating original and striking abstract art pieces.
Whatever abstract art piece you create, let your imagination be free and explore different techniques and materials to create distinctive and unique artwork.
Abstract Art can be made using various techniques and mediums, ranging from drips of paint and splatters to geometric patterns and shapes. This article will review 21 ideas for abstract art projects and thoroughly describe the technique and the supplies required.
1. Mixed Media Abstract Art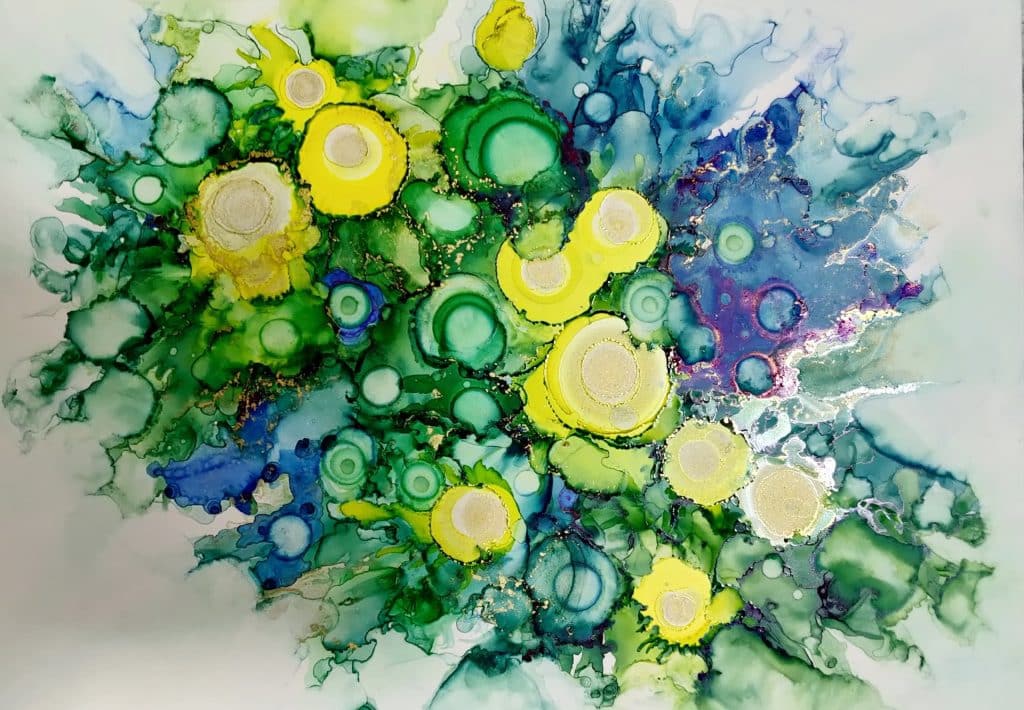 Mix and match various materials to create distinct texture and depth in abstract artworks. Begin using a clean canvas. Apply the base layer of acrylic paint. Then, apply layers of various materials like fabric, paper, sand, or even found objects. Explore collage and drawing, painting and stamping methods to create a multi-dimensional art piece.
2. String Art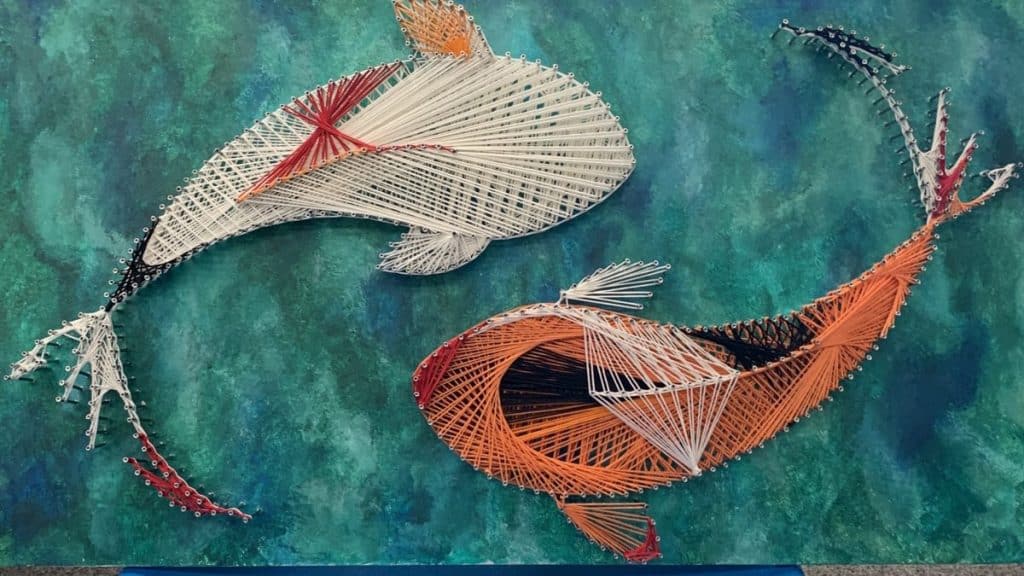 string art is very famous nowadays. It's astonishing to see how you can do wonders using thread, yarn or strings and form different art compositions with them. To create your own abstract Art with threads, you can start by creating the basic design. Then use different colour threads and yarn to wrap around the figures that you have created.  
3. Abstract Landscape Painting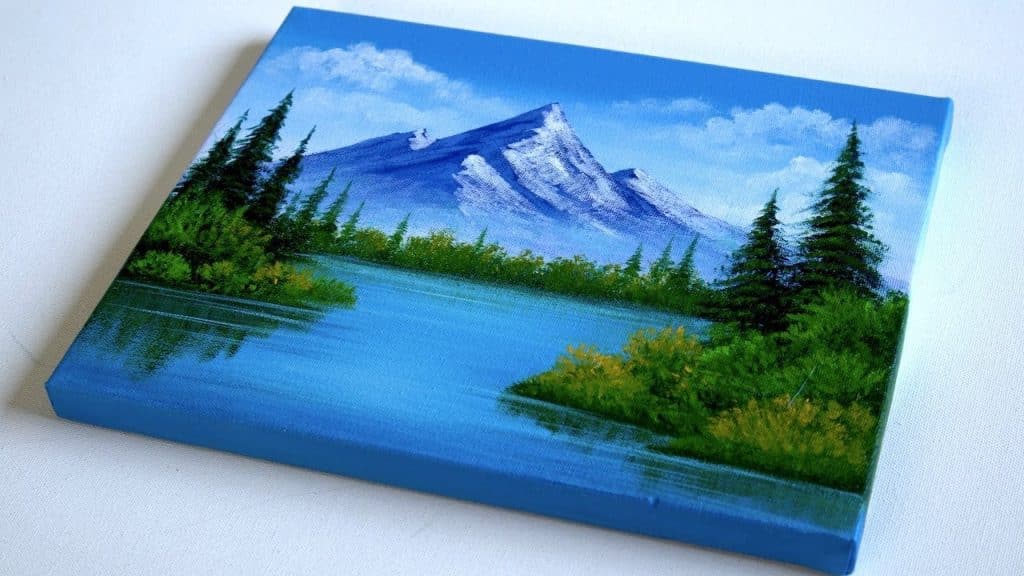 Landscape paintings are so realistic and can be used to showcase your creativity in different ways. You can use different colours and textures to form a landscape abstractly. Decide what you want to paint and get your colour palette ready. You can also experiment with different brushes to add texture to your drawing and add an abstract depth to it. 
4. Paper Marbling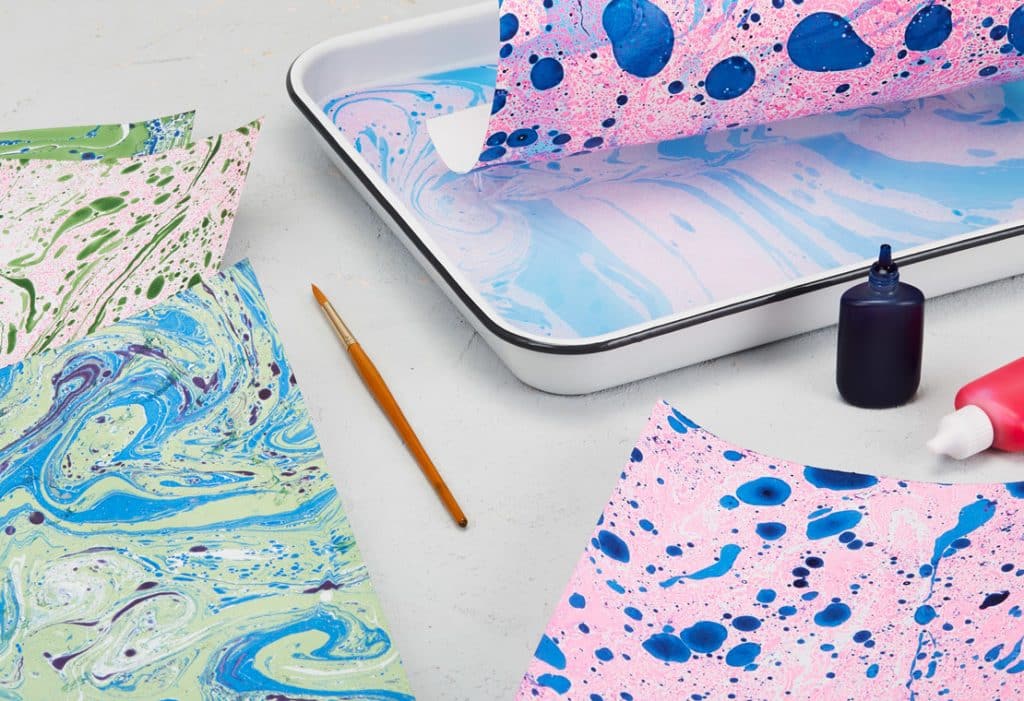 Paper marbling is an amazing abstract art form. It's like creating a marble design on paper with different patterns and color splashes. To create paper-marbling abstract designs on paper or fabric, you can start by preparing your colors. In a water tray, add different color shades drop by drop and let it float and form an unusual shape. Then, carefully lay a piece of paper or fabric onto the water's surface, allowing the colours to transfer onto the material. Every time you create a marble drawing, you get a unique piece.
5. Bubble Painting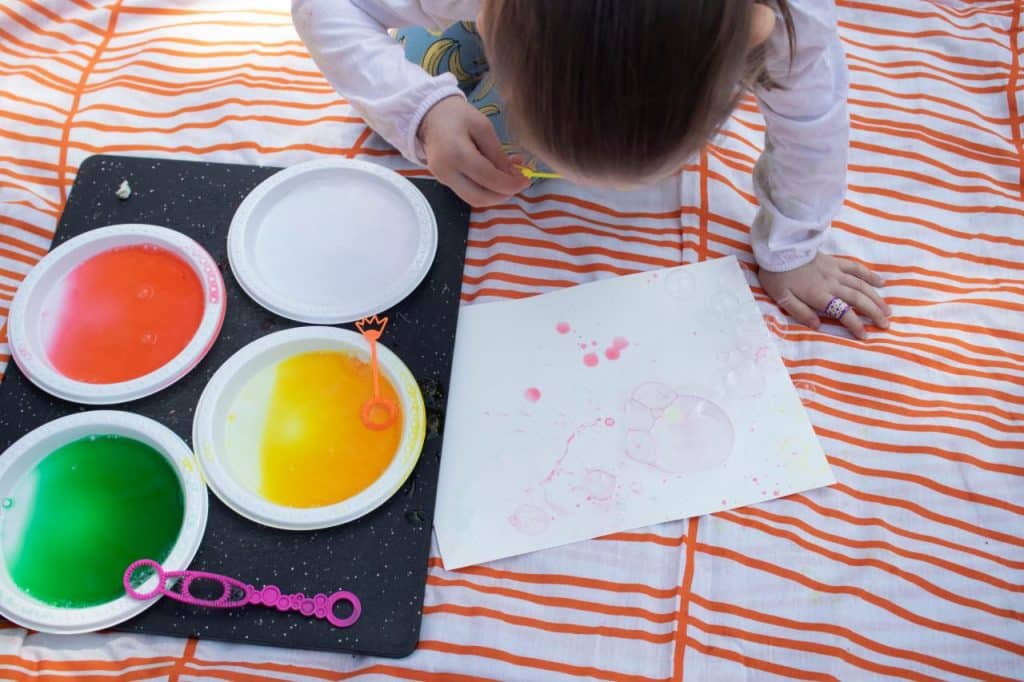 Bubble painting is children's most loved art form. In this art form, you create designs using bubbles of different colors. take some soap water and add your favorite colors to make them look vibrant and colorful. Then take out your canvas, and start blowing bubbles. drop the bubbles onto the canvas and watch how beautiful the design turns out.
6. Abstract Ink Blot Art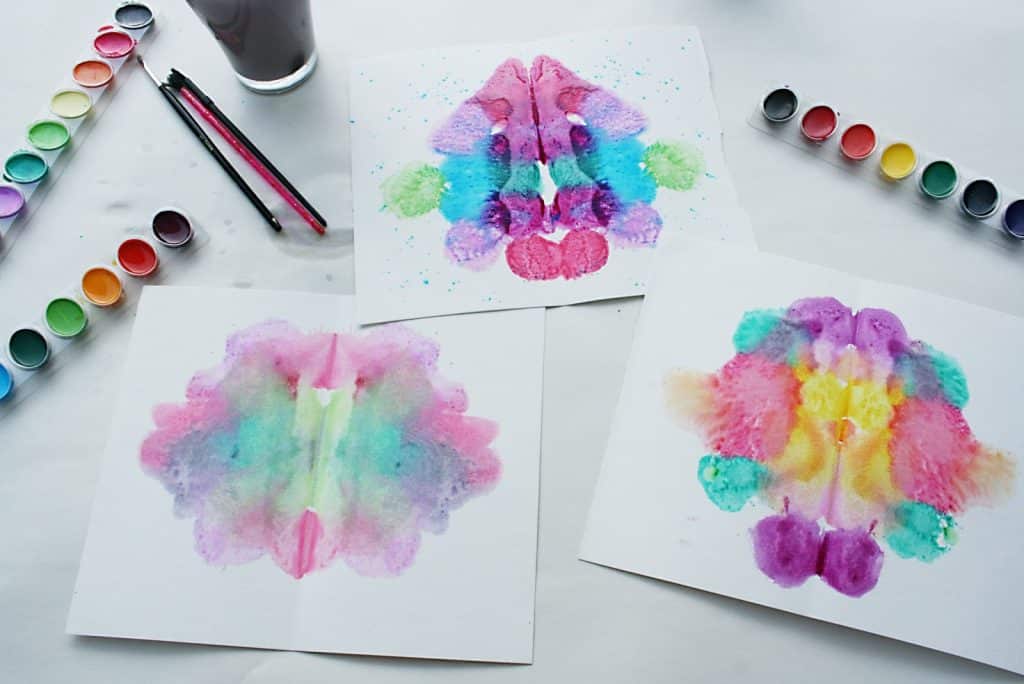 Abstract Ink Blot Art is another beautiful abstract art form that you can give a try. Begin with a blank piece of paper. Apply droplets of ink or paint randomly to the paper. Then cut the sheet in two, press gently and allow the paint or ink to spread out and create the illusion of mirror images across both surfaces. Then, you can unfold the paper and use the fine tip of a pencil or pen to draw outlines and details to the abstract shapes you've created. This technique is an excellent way to create interesting and original abstract designs.
7. 3D Abstract Sculpture
3D Abstract Sculpture is a totally win-win idea for any abstract art project. To make this begin by sketching an initial concept for the sculpture, then collect materials and create the shape using cutting, bending or layers. You can create a 3-D abstract design with paper mache, wire clay, or other objects. Utilize contrasting textures and colors to create visual interest and play with the shapes.
8. Abstract Portrait Painting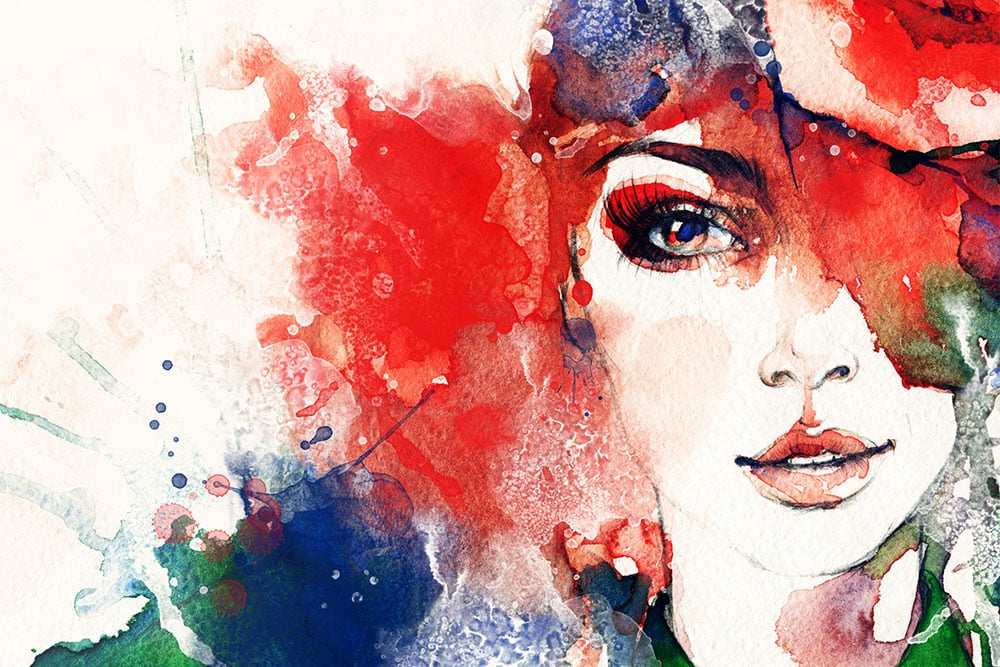 Create an abstract portrait using form, color and texture that conveys the persona, mood or state of mind. Begin by outlining the portrait. Then, use expressive strokes of paint and layers of color to create a sensation of emotional depth. Explore contrasting shades, disfigured shapes, and unpredictably textured to create a lively and distinctive composition.
9. Abstract Papercut Art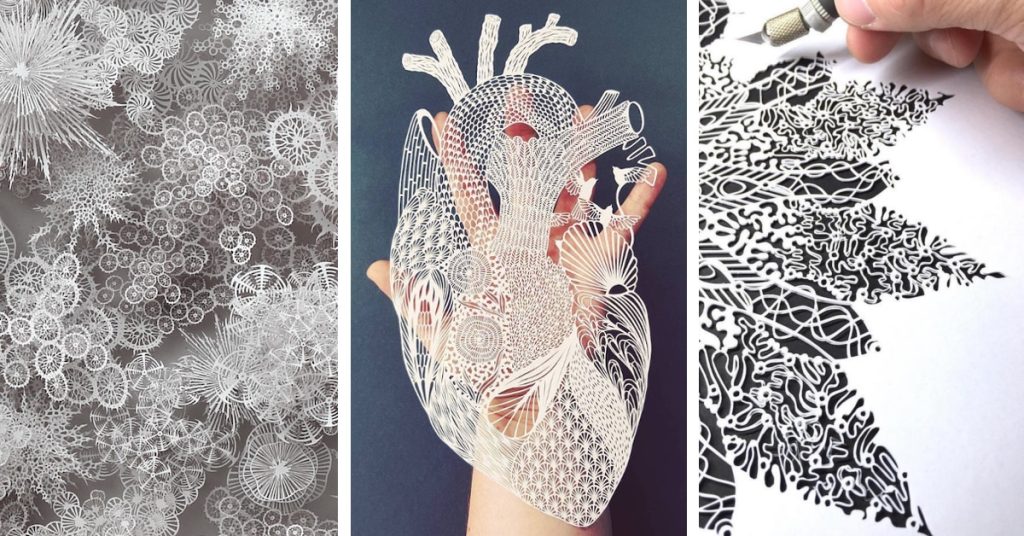 Want to create a unique art piece that looks compelling? If yes, then give your best shot at Papercut Art. Make use of a sharp instrument such as a scalpel or X-Acto knife for creating intricate, precise abstract designs by cutting the pieces of paper. Begin by sketching an outline on a piece of paper. Then, carefully cut the shapes out using your cutting device. Explore different kinds and thicknesses of paper to create different effects. The Art created by paper cutting is so captivating that you'll be happy with the results.
10. Abstract Encaustic Painting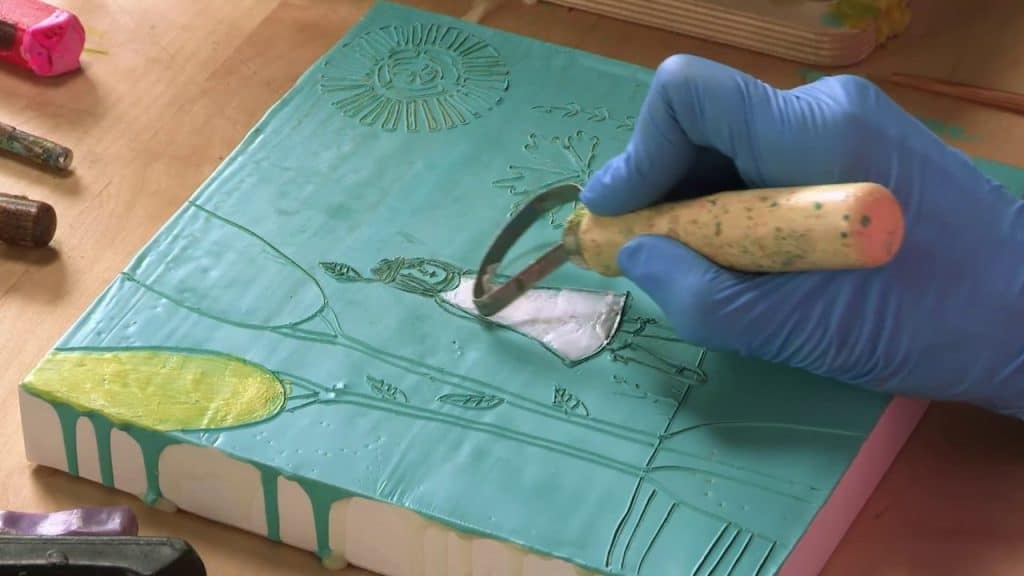 Encaustic Painting is a method which involves the application of layers of pigments and hot wax onto a surface to create a smooth and multi-dimensional piece. Begin by melting the wax on the heated pan or palette and then mixing in the dyes or pigments to create the desired color palette. Apply the wax on an object like canvas or wood, and then apply a heated device like a blowtorch or iron for depth and texture. This wax can be laid out and manipulated to create beautiful, unique abstract designs.
11. Sand Painting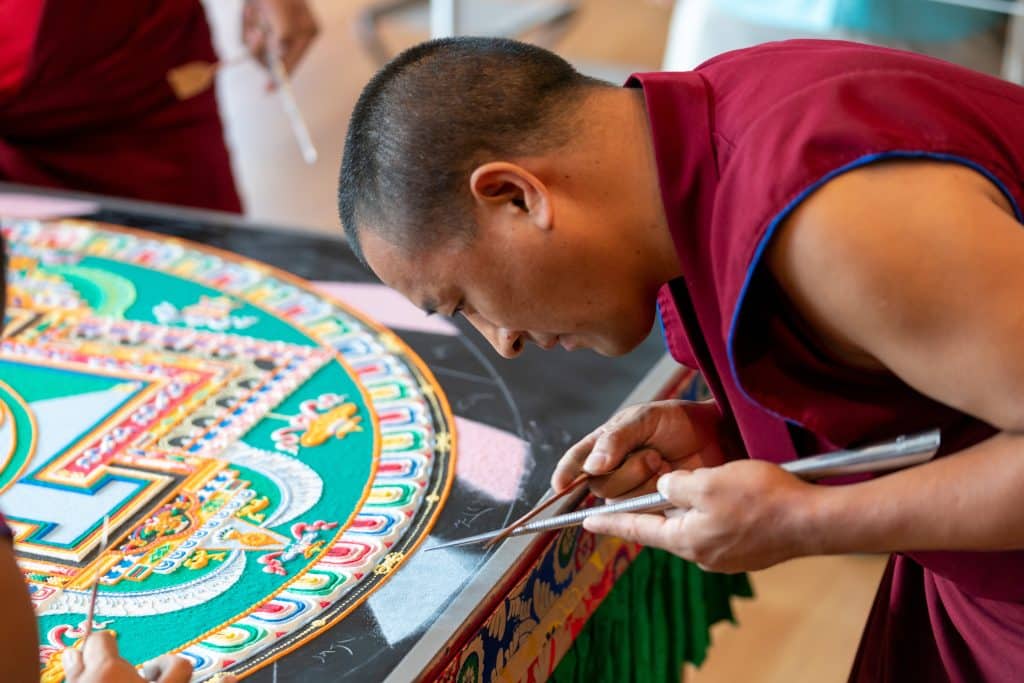 The Art of painting with sand is a process that uses sand to paint. Begin by drawing your sketch using a piece of canvas or another surface. Then, you can apply the sand to the canvas using glue. There are multiple designs that you can try to create with this technique. So, what are you waiting for, bring out your creativity and get started.
12. Abstract Typography Art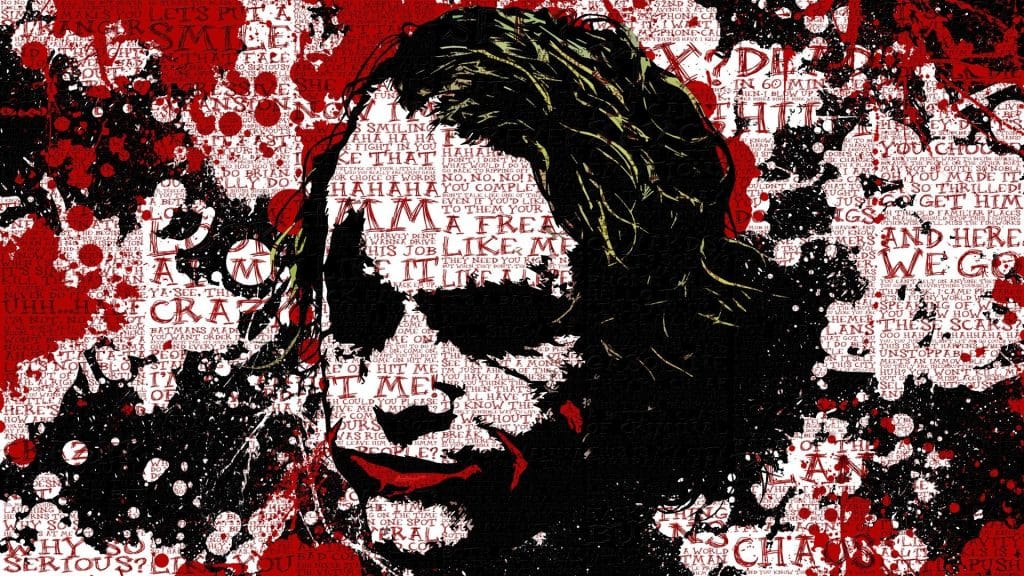 Using typography as a visual feature to design abstract collages using letters and words is by far the best practice that has worked for various artists. Begin by choosing a typeface, word, or phrase, and then explore various sizes, weights and shades to create an appealing and captivating composition. Try varying the position of letters to produce flow and movement and experiment with different effects, like rotating or overlapping, to create a lively and distinctive composition.
13. Resin Art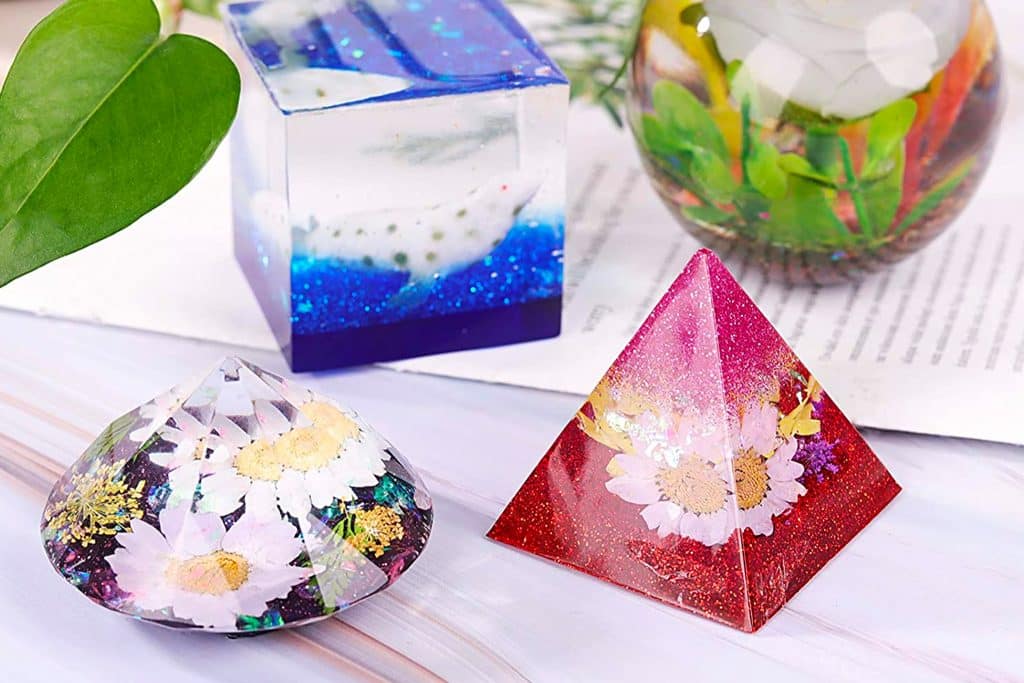 Resin art is a method where epoxy resin is used to make a design. Mix the resin and add pigments or other substances to create various effects and colours. Pour the wax on the surface and experiment with different shapes and designs. You can use things like dried flowers or glitter to enhance the texture. Nowadays, resin jewellery is very famous, and people tend to preserve their loved ones' initials and memories in those jewellery pieces.
14. Abstract Paper Sculpture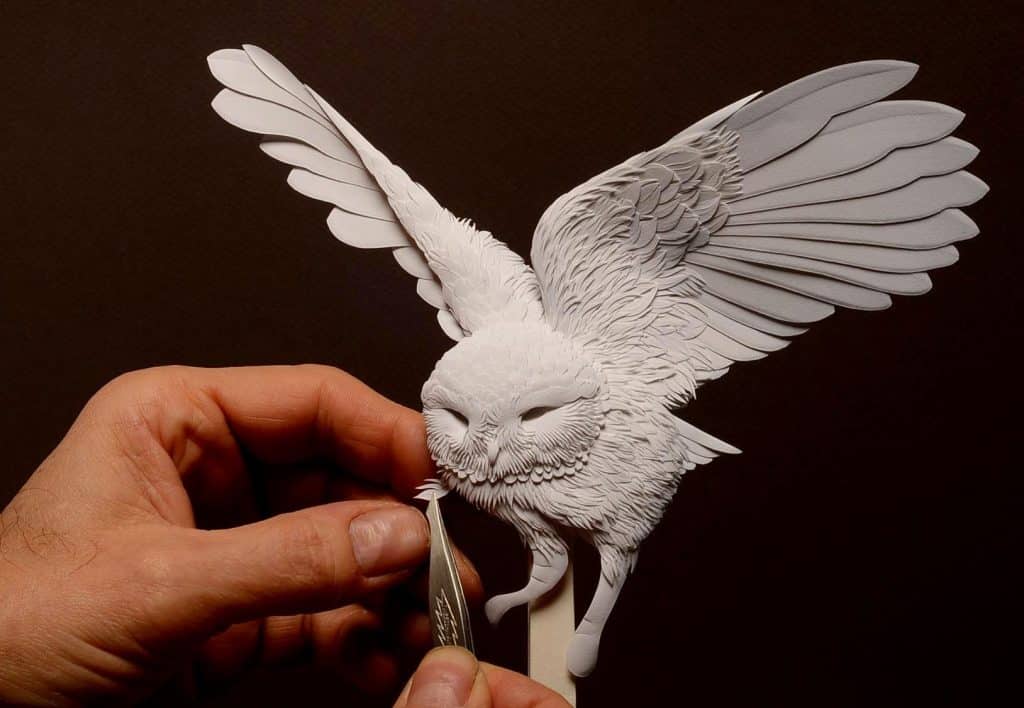 Create 3-D abstracts with the paper folding technique. Start by choosing the colour palette, then cutting the paper into different forms and dimensions. Fold and mold the paper to create different shapes and forms, then play around with the layers and arrangement of the various elements to create an intriguing and visually appealing composition. Paper sculptures can be fragile and fleeting; however, they can also be beautiful and intricate.
15. Abstract Printmaking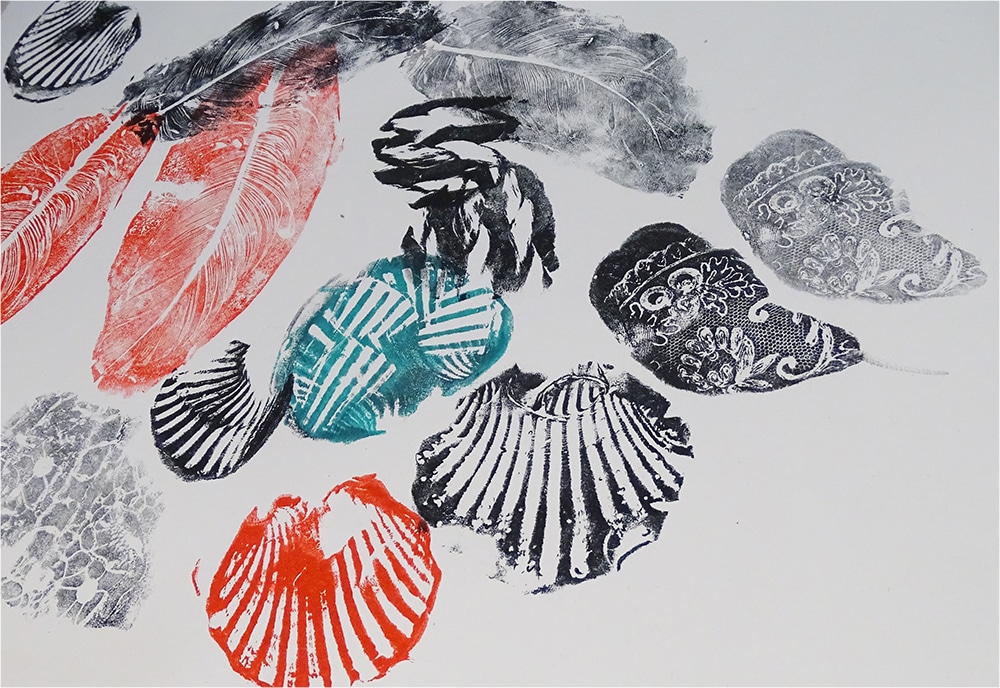 Utilize a technique like a linocut or screen printing to create abstract projects. To make this, you can start with a basic pattern or design, and then you can use stencils or carving tools to create various effects and layers. Try different kinds of paint or ink and layering different elements in order to produce an engaging and exciting composition. Printmaking can be rewarding and relaxing, producing exquisite and unique artwork.
16. Pour Painting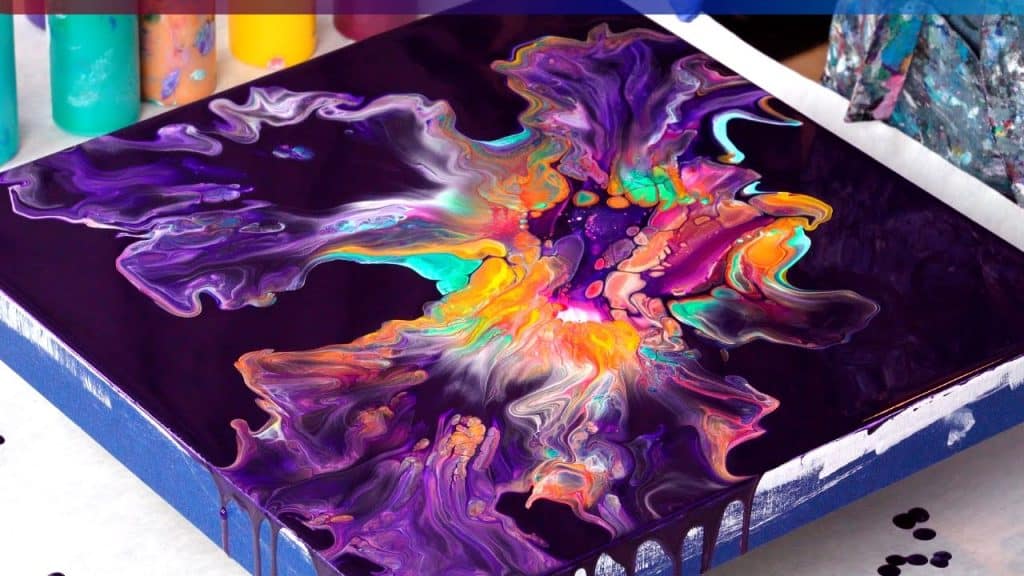 This exciting and fun abstract art project requires the application of paint on the canvas to create stunning vibrant designs. You'll need a canvas large enough and a variety of paint colors as well as some pouring mediums. Mix the paint and the medium for pouring to make an easy fluid consistency, and then apply the paint to the canvas with various designs and patterns. Turn the canvas over to scatter the paint and create distinctive designs. It is also possible to experiment using techniques like adding silicon oil for intriguing cell patterns.
17. Collage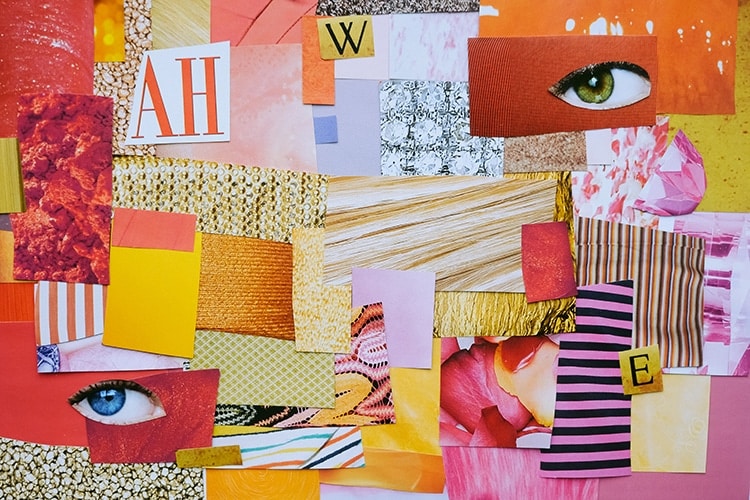 Collage is a fantastic method to create abstract Art by combining different textures and materials. Start by accumulating different materials like photographs, fabric, paper, and other items you have found. Cut or tear them into various shapes and sizes, place them on paper or canvas, and create a unique design. A range of adhesives, including glue tape, tape or Mod Podge, holds the items in place.
18. Digital Art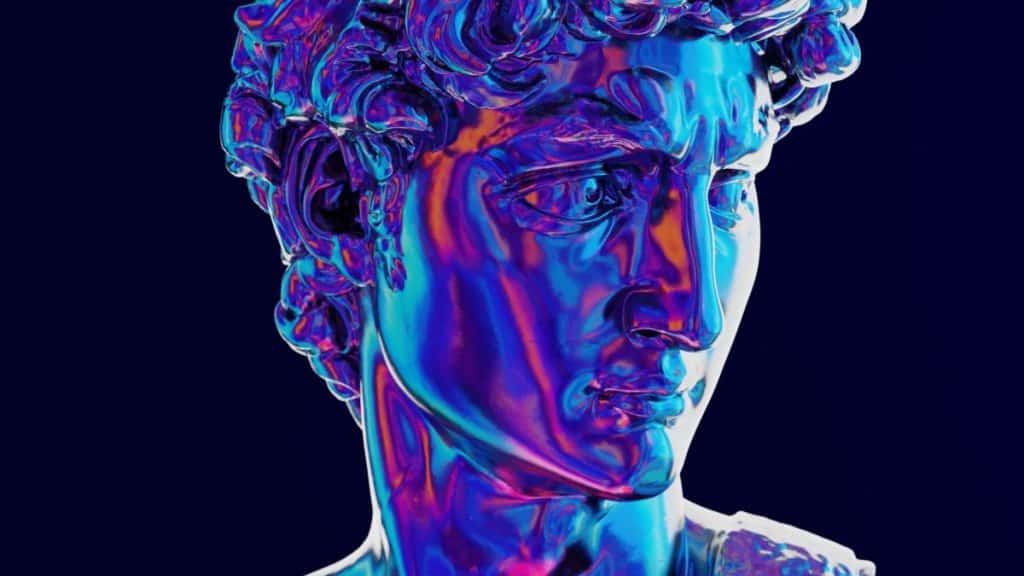 Digital Art is a contemporary and thrilling method of creating abstract Art using technology. It is possible to use software applications such as Adobe Photoshop and Procreate to make digital artwork collages, paintings, or paintings. Play around with various textures, brushes or effects to produce distinctive designs.
19. Stenciling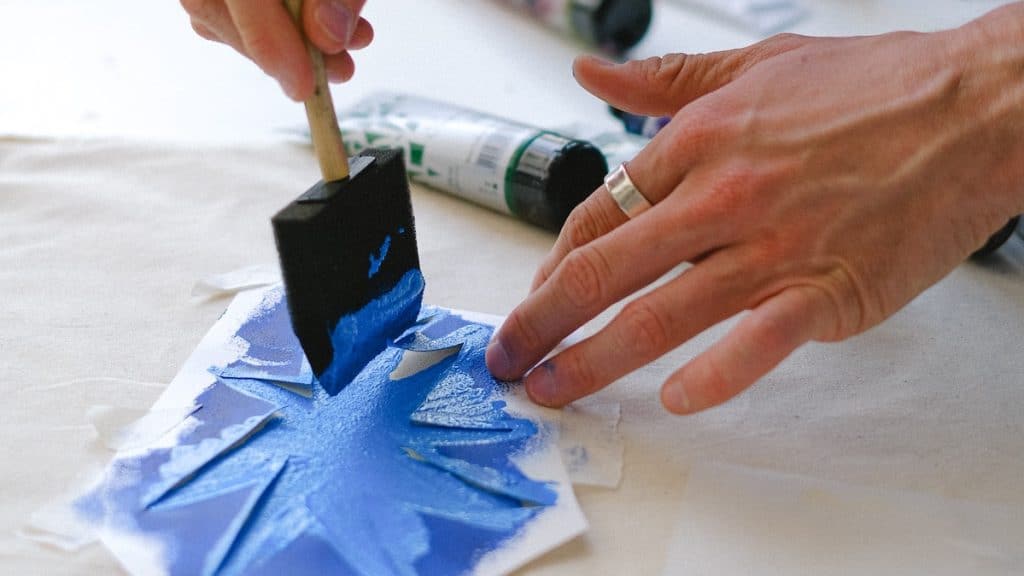 Stencilling refers to a technique in which the design is made using a stencil. Using various materials, including cardboard, paper or even plastic, to make stencils is possible. Cut the stencil by the style you require then you can use this stencil for applying paint and other media on the canvas. There are many stencils you can use to create a layering structure.
20. Reverse Painting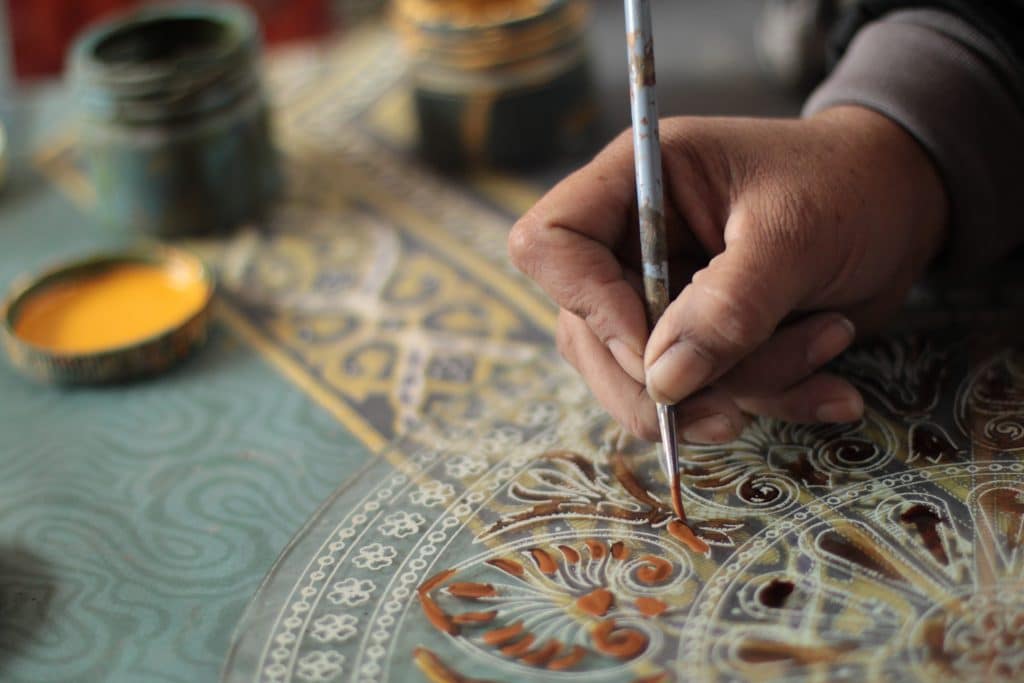 Reverse Painting means creating a painting on the reverse side of a transparent material like plastic or glass. Start by drawing your sketch on paper. Then you can flip the transparent cover upside down and paint the design onto the reverse. You can make an original and attractive composition using a variety of methods and colors.
21. Smoke Painting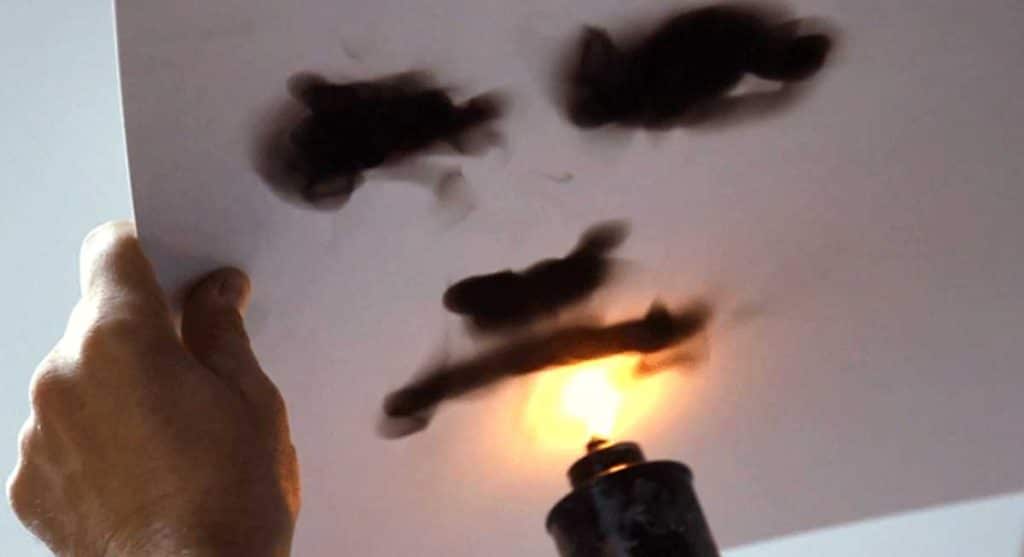 The smoke painting technique is a method that uses smoke to create designs. Start by lighting a candle and putting the canvas or any other object above the flame. The smoke released from the candle will produce an organic and unique design. It is possible to use various methods and colours to create unique pieces.
To Wrap Up
Abstract Art is an effective form of self-expression, allowing artists to express feelings, thoughts and feelings that can be difficult to convey through words or in a realistic way. The process of creating and experiencing abstract artwork can prove to be an enjoyable experience that offers the possibility of personal growth, expression of creativity and stimulation for the mind.
I hope that this article will help you select the best DIY Abstract Art Project.
Please share your experience in the comments below!