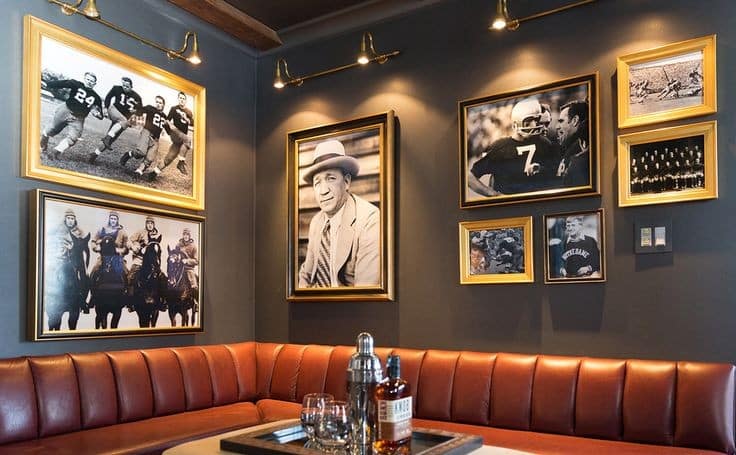 Just the word 'bar' itself brings immense excitement and joy for any person who enjoys drinking and having fun. During night outs or on the weekends, people go to bars and have fun to the fullest. There are various types of bars – cocktail bars, home bars, wine bars, garage bars, etc. Except for the underaged, anyone is allowed here, and the choice is absolutely theirs to choose which bar to go to.
Garage bars are like the next thing. They are popular and prevalent, especially among men. Friends and families gather here, not just for drinks and fun, but to socialize and be finally at ease. A garage bar is designed according to one's personal taste. While some appear to be minimal, some are heavily decorated; and either style is good in its own way.
Here are some really cool garage bar ideas you can take inspiration from.
1. Winery Garage Bar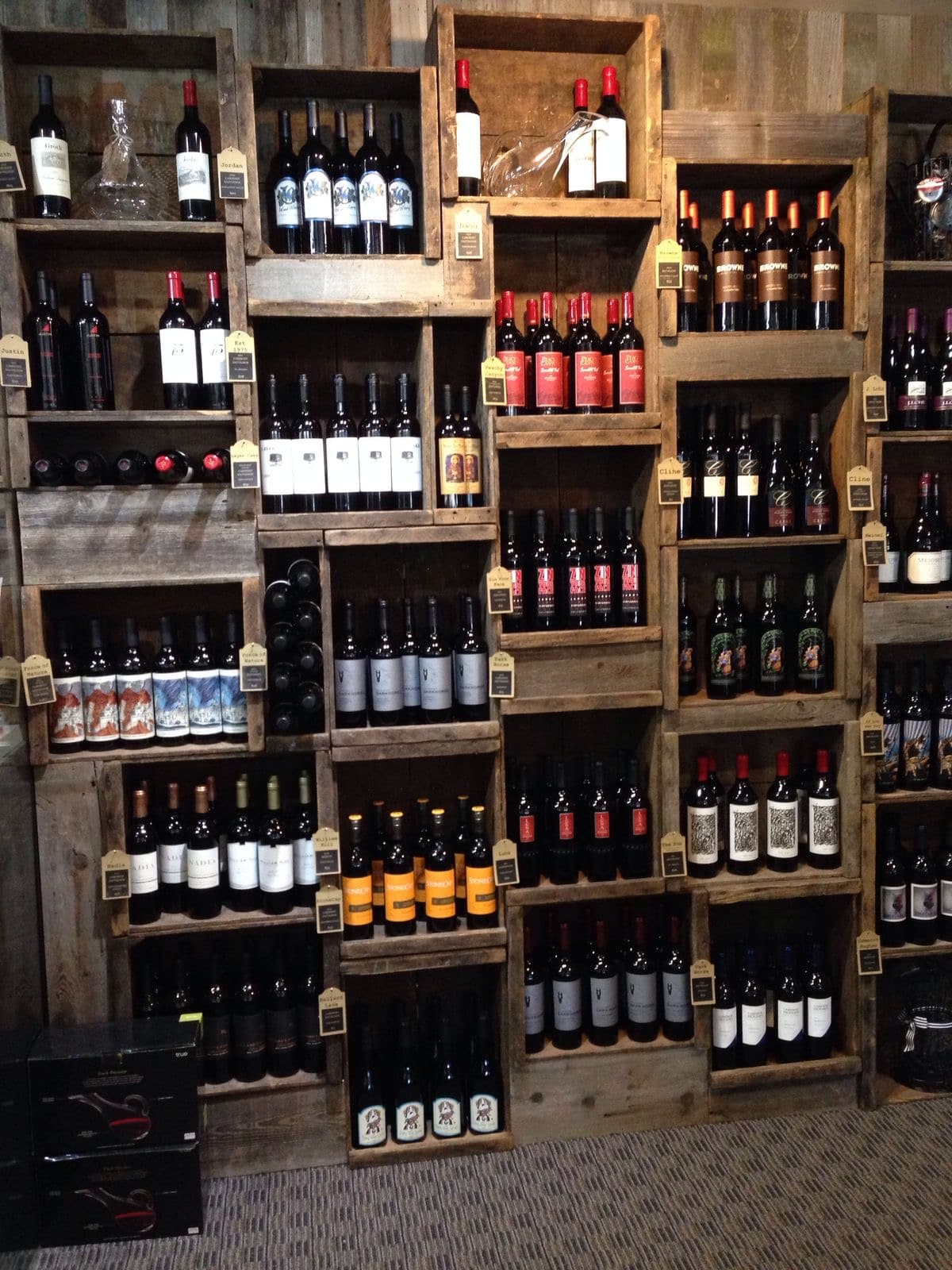 Just these words in a line together are enough to bring thirst and excitement. Because who doesn't want to get near a winery? Your winery and garage bar can be joined together so people can have more options for selecting their drinks. Not just that, this is where they can expand their knowledge about wines and wine production. In short, all wine lovers may start flocking in as soon as it reaches their ears. This is the French treatment they always craved.
2. Art Gallery Garage Bar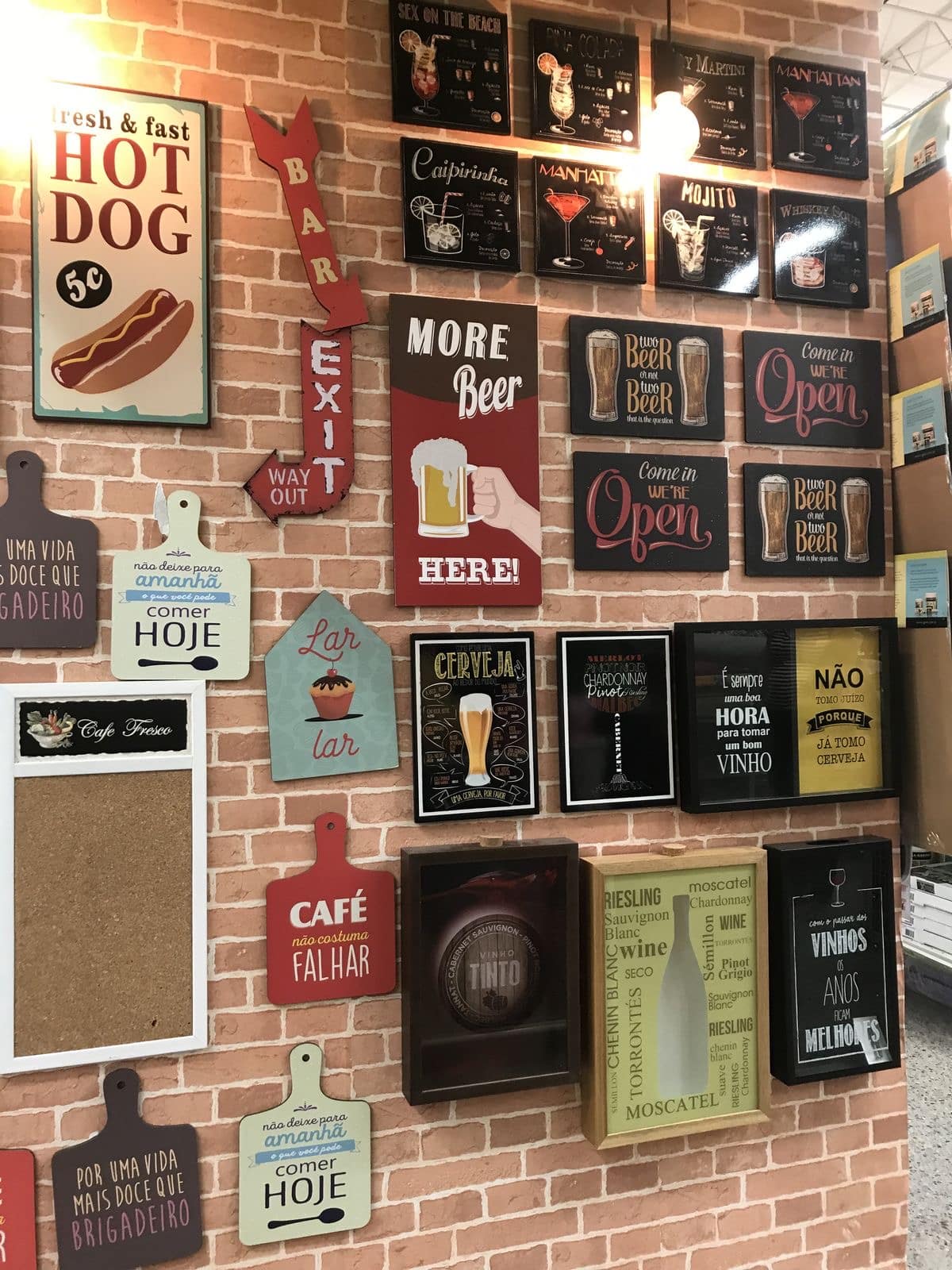 This is the right place for an artist who loves to drink and spend their leisure time. Let some artworks by different people come into display in your garage bar. In a bar that has a little bit of an art gallery going on, you get to stroll around admiring the great works while sipping your drink. It's like being inside an actual art gallery somewhere in Europe but with drinks in your hand. So romantic, but relax! It's still a garage bar.
3. A Little Bit of Mess is Appreciated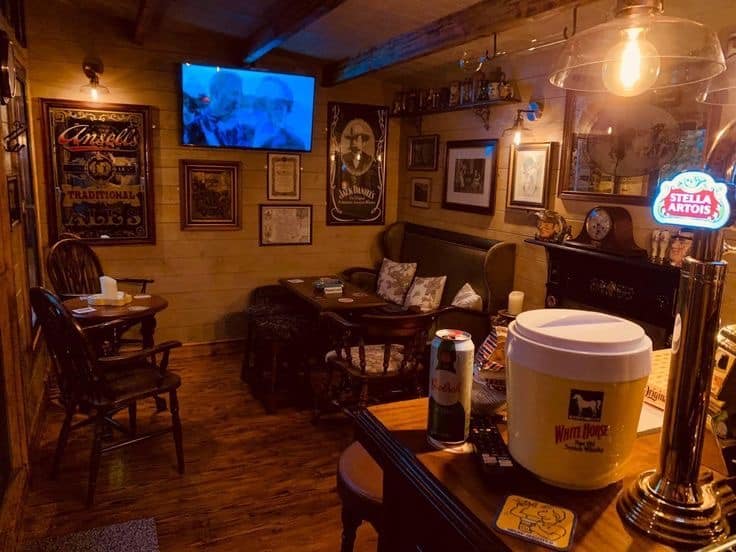 Sinceit's a garage bar, keeping it a little messy with random pieces hanging here and there may do a good job. Sometimes sticking old bicycles on the wall or just placing them in the corner creates a unique aesthetic. Garages aren't always organized and tidy, and the guests won't get the vibe of a garage if it's too well-organized. When creating a look for a garage bar, keeping it a little chaotic may do an excellent job.
4. Make It All Dark Furniture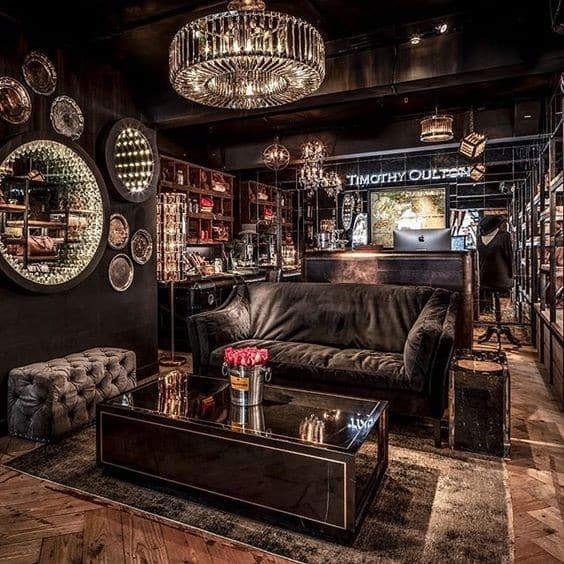 Black or brown-colored furniture is a better idea for this kind of theme because being called a 'garage bar' and looking like your drawing room will make no sense. The surroundings ought to have a dark hue in order to create that atmosphere in the room. Get the black sofa that's been lying in that antique shop that you have been helplessly eyeing for weeks.
5. Vehicle-Inspired Furniture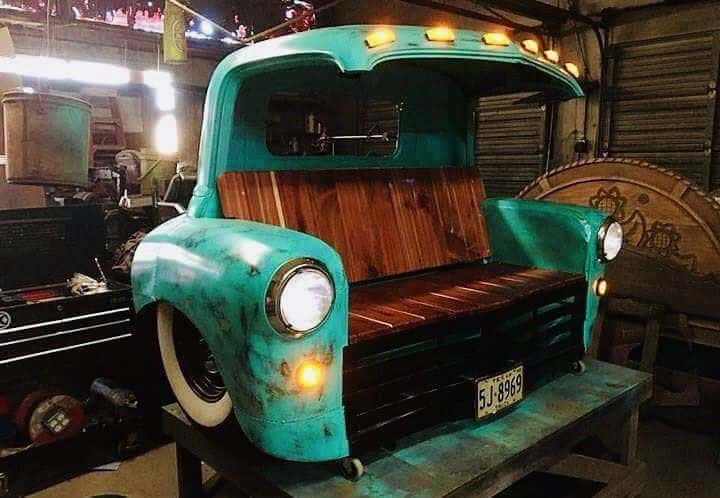 Your garage garbage is your bar's treasure.Bring those old and ready-to-be-discarded vehicle parts to the bar and start decorating it. Instead of throwing away old car seats, it can go straight to the bar. After modification, ERGO! Super awesome DIY armchairs for the lucky guests. Not forgetting, you can also stick automobile parts on the seats and shelves for a cooler look. It is really intriguing when trash becomes a treasure.
6. Lounge Garage Bar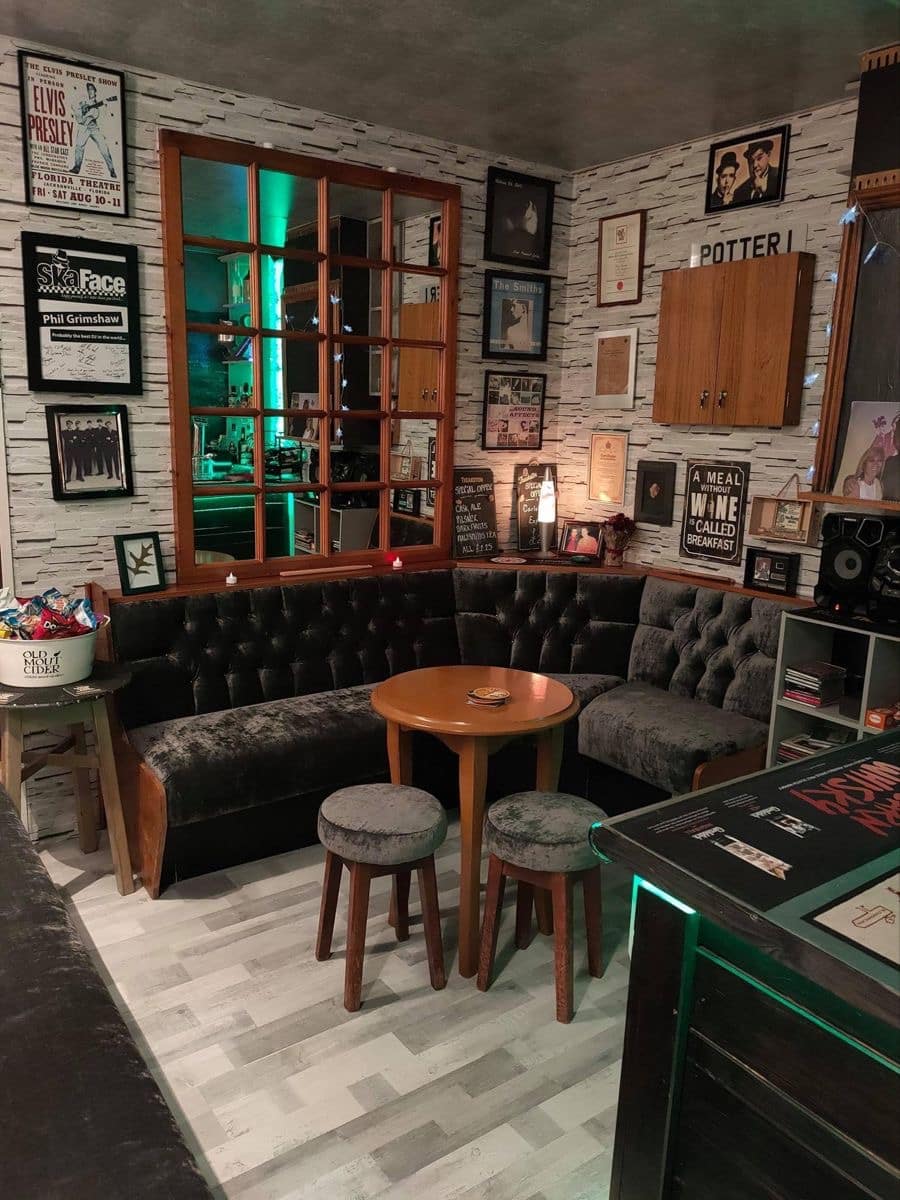 A lounge garage bar is a common type of bar. Its comfortable and posh recliner seats attract people making it favorable and loved. Bringing in dim lights along with some modern forms of decorative elements blend in really well with the garage bar aesthetic. A lounge garage bar may give you the best kind of relaxation while sipping your drinks. It's a cool place to hang out and just spend your leisure time.
7. Recycled Garage Bar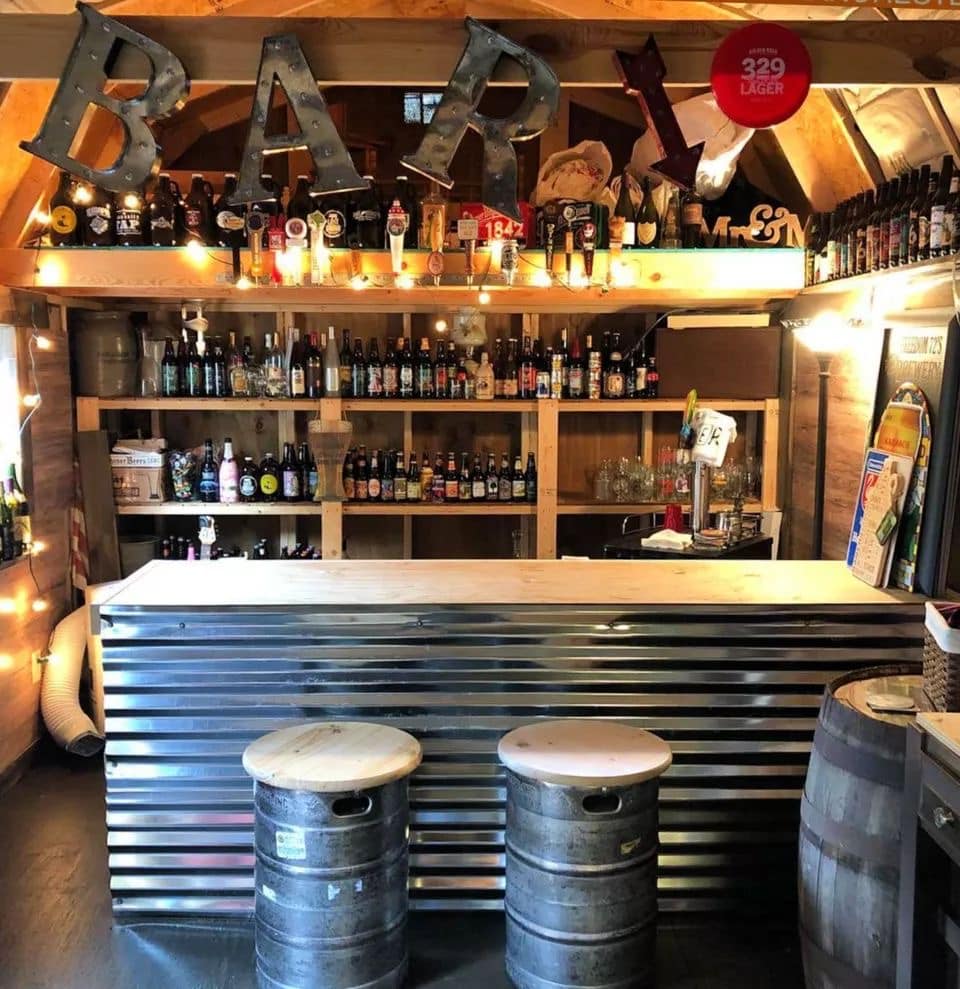 In a recycled garage bar, you can find almost everything recycled and renewed. The old and broken stand a chance in a bar like this one. You also do not have to spend much on furniture because everything is given its life back here. Tin roofs can be used to make the bar counters, and for the chairs, some old barrels can do the job.
At first glance, it may look old and rustic, but this is the aesthetic that defines a lounge garage bar. There is beauty beneath all these.
8. Brick Walls are Stylish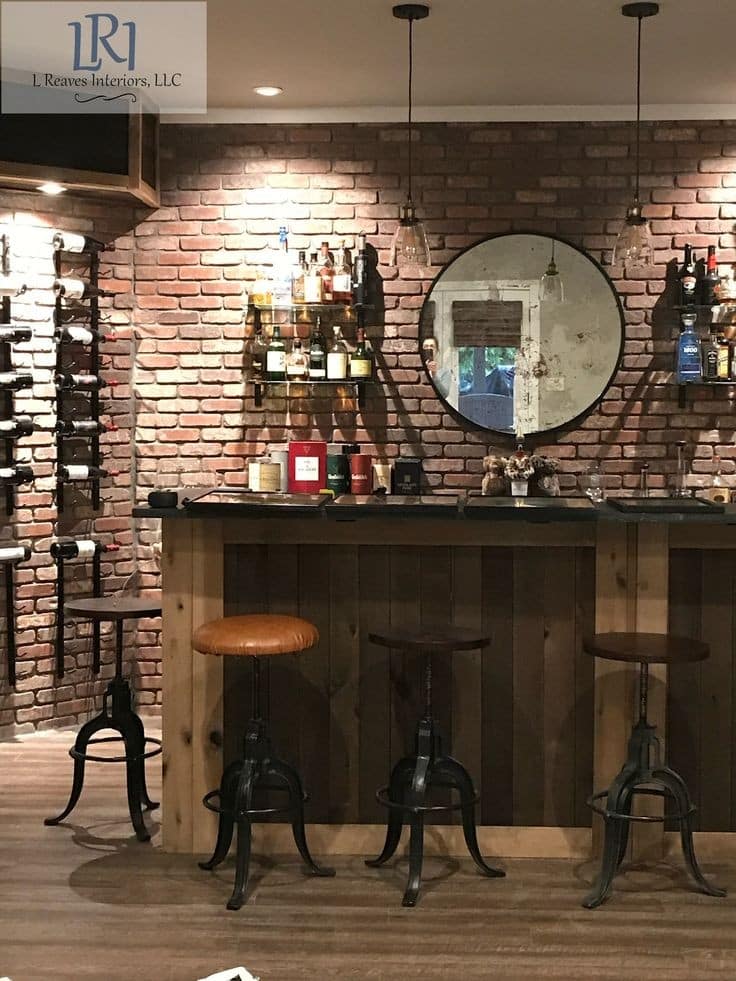 A brick wall has always been a good aesthetic for bars, especially garage bars. With all the other decorative items on display, it adds a great amount of charm to the whole space. Imagine hanging all the good posters and photos on the wall and looking gorgeous. Getting brick walls instead of the typical ones could turn out to be much more appealing and could brighten up any kind of mood.
9. Light It Up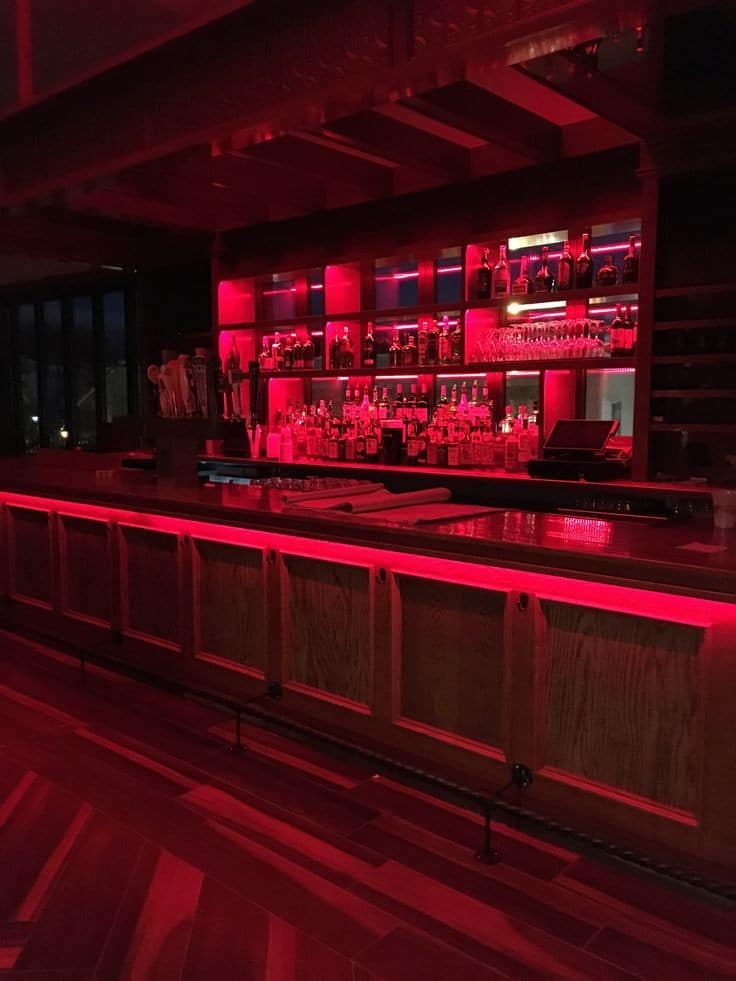 You are decorating a garage bar and not your drawing room, so it's better to darken the space. Colored lights play a terrific role in bringing a little bit of vibrancy to the bar, as the space doesn't necessarily have to be too bright. Most people love to drink and chill in not-so-bright areas. Your bar may make a great place for anyone who wants to spend their leisure time in private and, of course, in the dark. For this very purpose, you can start hunting for string lights online or at the electronics store.
10. Wooden Garage Bar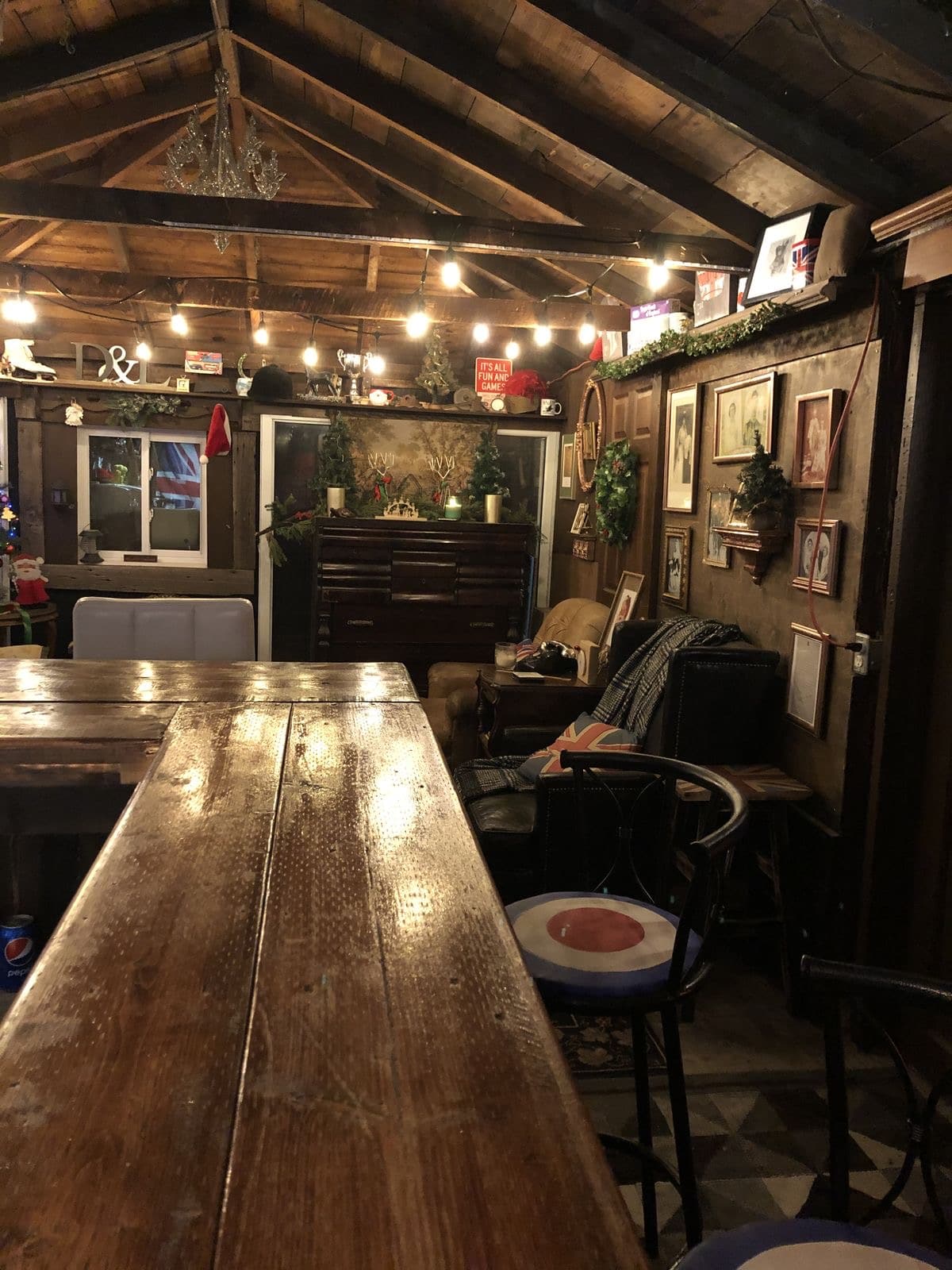 A wooden garage bar is, perhaps, the coziest. Designing the whole space with just wood may add so much warmth to the already cozy atmosphere. Everything wooden, the floor, the ceiling, the walls, the furniture…these elements may give the vibe of a tree house to anyone who's chilling in this type of garage bar. You may need great skills and a lot of tools and equipment to bring out a unique bar like this.
11. Focus on the Wall Decors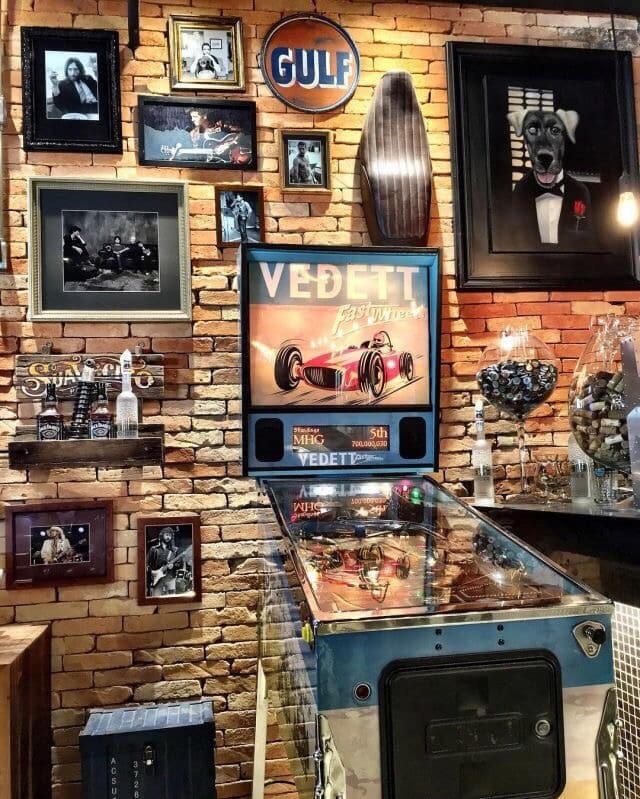 You ought to put up some frames up there. It could be some of your coolest achievements or simply some posters of your favorite things, humans, etc. Some people hang darts on the walls, making it a good pastime for everyone hanging out at the bar. One or two photos with friends/family is another good idea to let your guests have a glimpse of your personal life. It's crucial not to leave your walls isolated.
12. Musical Garage Bar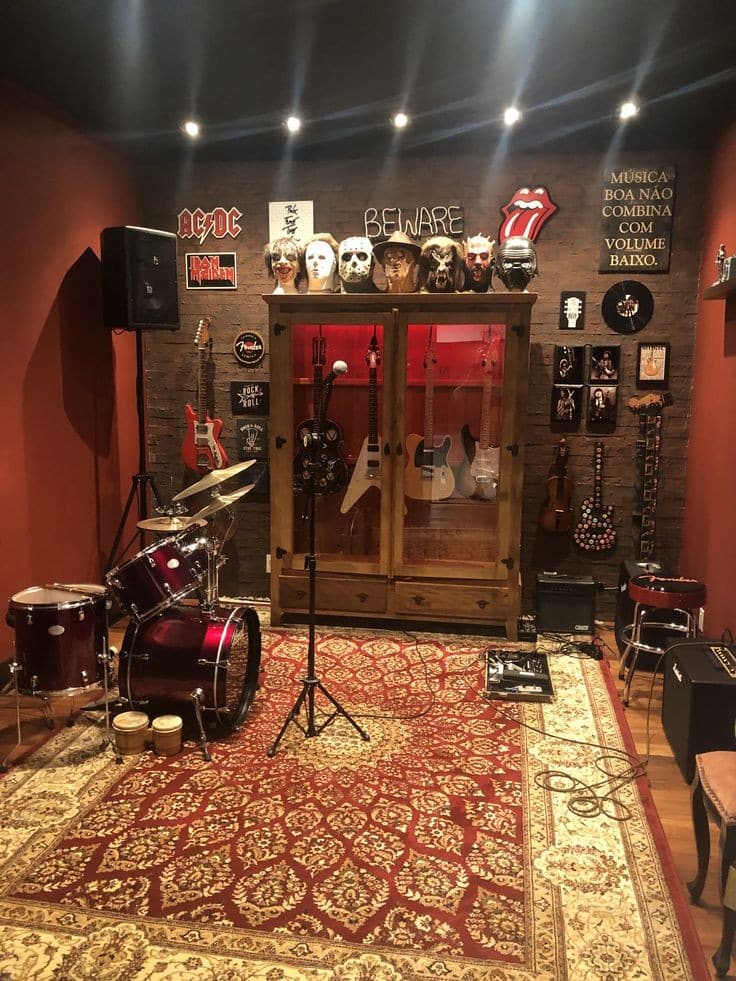 A bar and a good sound system go hand in hand. Actually, you can't imagine a bar without music. People love to have their drinks with little music in the background. Perhaps, it soothes their souls. So, get a sound system and let your guests have a good time, not just with the drinks but with good music as well. You can also hire local musicians during the weekends to bring lively spirit into your bar.
13. Game Hub Garage Bar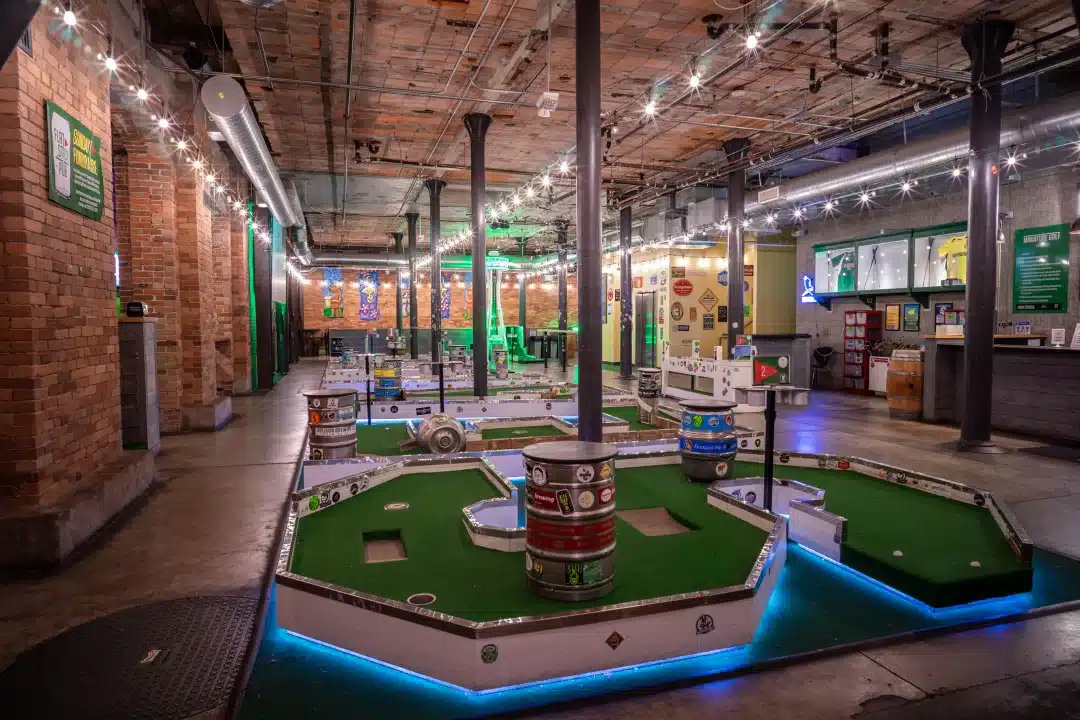 If you want your garage bar to be the talk of the town or always want it to be crowded with people, a BILLIARDS TABLE is the absolute answer. Video games also bring a different level of thrill, adding more fun and enthusiasm to your bar.
While you and your guests sip your drinks, you can engage yourselves in the game. It can never be a boring place this way, so don't give it a second thought.
14. Rustic-Themed Garage Bar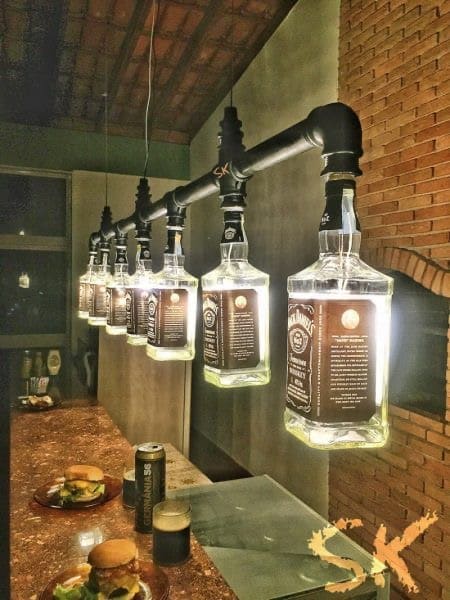 You need to have your DIY skills boosted in order to achieve this theme. So many things, including the old barrels in your farmhouse basement and those old Jack Daniel's bottles, work as striking decorative tools when you are letting in the rustic spirit into your garage bar.
A rustic-themed garage bar is more eco-friendly in nature. So you are actually doing a good thing by picking this theme if you are someone who loves the environment and wants to save it through small but wonderful deeds.
15. Sports-Themed Garage Bar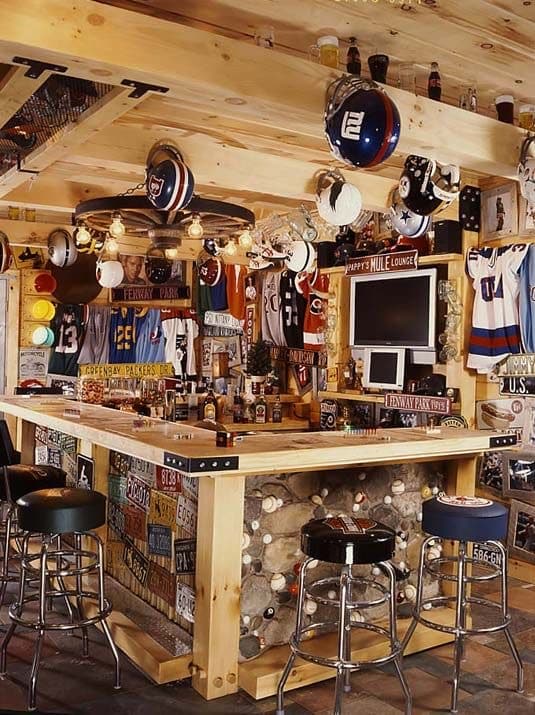 A garage bar based on sports is a super adventurous idea. Because of the diversity of games in the field of sports, having a garage like this is never boring or dull. Get some really good stickers of your favorite sports team or sports equipment and hang them around your bar; and to make it more happening and lively, get a television for everyone to watch sports. It's going to be a favorite spot for any sports lover, and during live matches, it may seem as though your garage bar is bursting.
Sale
INSIGNIA 32-inch Class F20 Series Smart HD 720p Fire TV with Alexa Voice Remote (NS-32F201NA23, 2022 Model)
720p resolution View your favorite movies, shows and games in high definition.
Alexa voice control - The Alexa Voice Remote lets you easily control your entertainment, search across apps, switch inputs, and more using just your voice. Press and hold the voice button and ask Alexa to easily find, launch, and control content, and even switch to cable.
Fire TV experience built-in - Watch over 1 Million streaming movies and TV episodes with access to tens of thousands of channels, apps, and Alexa skills.
Supports Apple AirPlay - Share videos, photos, music and more from an Apple device to your TV with the touch of a button.
Supports HDMI ARC - Sends audio directly from the HDMI jack to a compatible soundbar or AV receiver, removing the need for an extra cable.
16. Rock & Roll Garage Bar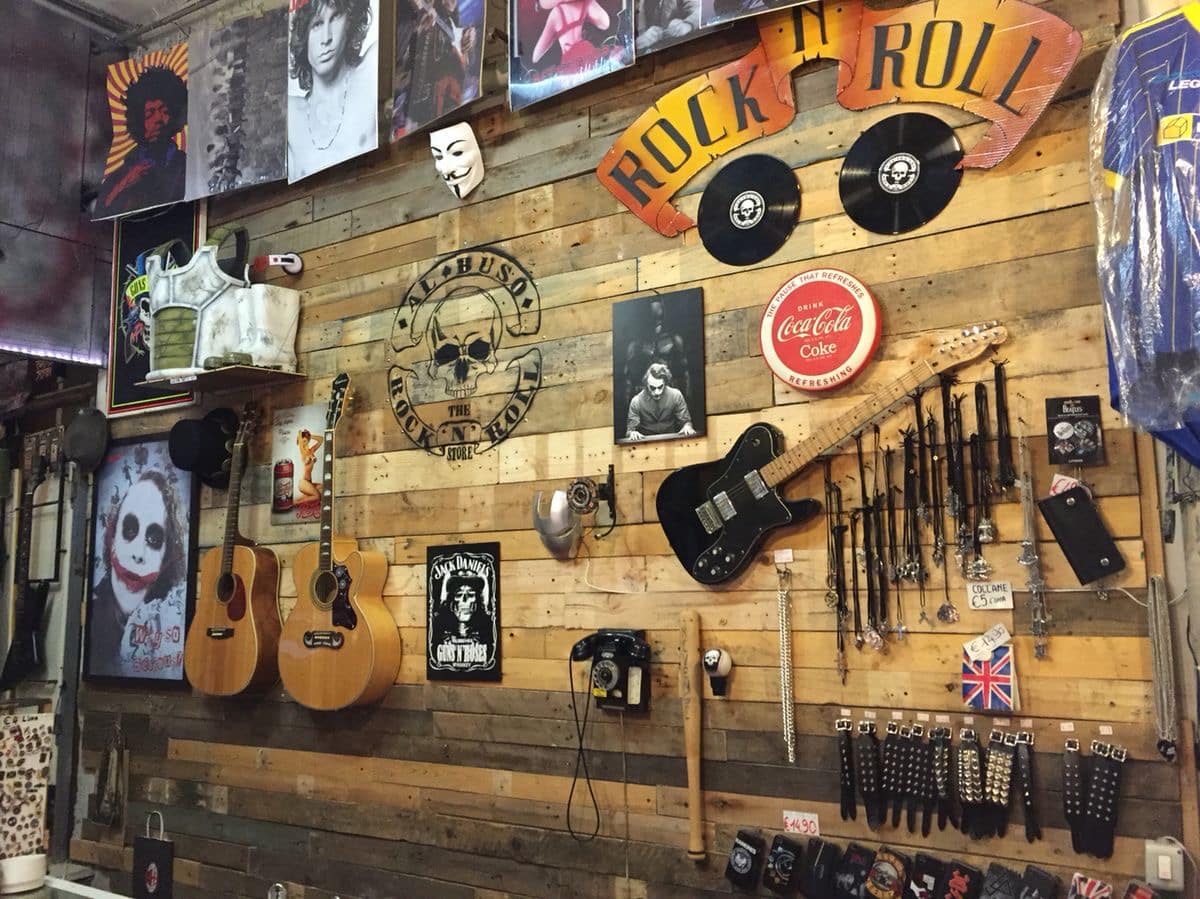 This could be one of the most happening garage bars as the spirit of the heaviest kind of music lingers around. To style it up and enhance the spirit of rock & and roll, make use of your guitars and gramophone discs by sticking them on the walls. Again, the best idea is to hang pictures/music album pictures of iconic singers and rock bands. And for a more lively moment, carry out weekly rock concerts. That's how you lure more people to your garage bar.
Sale
Enya Nova Go Carbon Fiber Acoustic Guitar 1/2 Size Beginner Adult Travel Acustica Guitarra w/Starter Bundle Kit of Colorful Packaging, Acoustic Guitar Strap, Gig Bag, Cleaning Cloth, String(Black)
♫ A TASTE OF CARBON FIBER - Carbon Fiber may have become a buzzword in the acoustic guitar world. You are intrigued. But the price of at least hundreds of dollars scares you off a little bit. Then you discover Nova Go. It's carbon fiber and less expensive. You are thinking about giving this a shot, right? This is what we intended: bringing quality carbon fiber acoustic guitar, that's of great value.
♫ WHY CARBON FIBER - Nova Go is made of carbon fiber composite material, which means it's impervious to temperature and humidity change. Taking it to chill on a beach with the hot bright sun up above, or to a hiking trip deep in a mountain, or even further to shoot some beautiful Instagram posts in a snow land, Nova Go would stay stable, with no warp nor cracks. That's the edge of carbon fiber acoustic guitars.
♫ SOLID BUILD & EASY TO PLAY - The body of Nova Go is 1/2 sized (35 in.), molded all in one piece, meaning that the bridge is a cohesive part of the top, not glued upon like traditional acoustic guitars. It would never snap or fall off. Meanwhile, we've put a truss rod into the neck, giving your more adjustability for the string action, even though the factory setup is already optimum.
♫ ZERO FRET - Also, the "Zero Fret" feature is added to this acoustic guitar for smoother tuning, and fret ends are polished to round edges for a more comfortable hand feel. 5 colors available: black, white, pink, blue, purple.
♫ PRACTICAL ACCESSORIES - This Nova Go acoustic guitar comes with a gig bag. The packaging is colorful and delicately designed. You can send it straight as a gift to someone you love or care about. A hexagon wrench is also included for you to adjust the string action.
17. Movie-Themed Garage Bar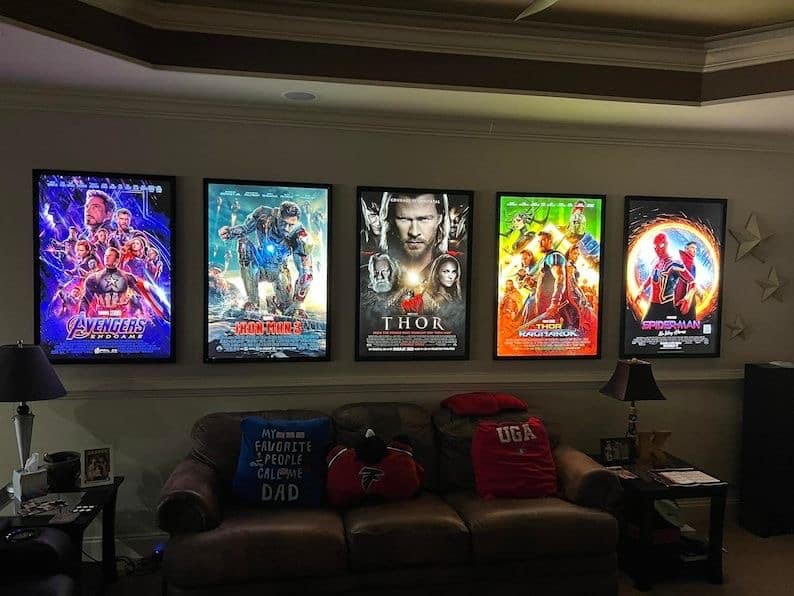 A movie maniac may never want to skip this small haven because of the additional great facility. It's a fantastic place to drink and chill while watching a good movie.
To bring out this aesthetic to life and make the whole space intriguing, hang posters of blockbuster movies on the wall. Another wonderful idea is painting some famous movie quotes on the walls so they keep on inspiring people. Anything that concerns movies draws attention; it's going to be a crowded place.
18. As Vintage as Possible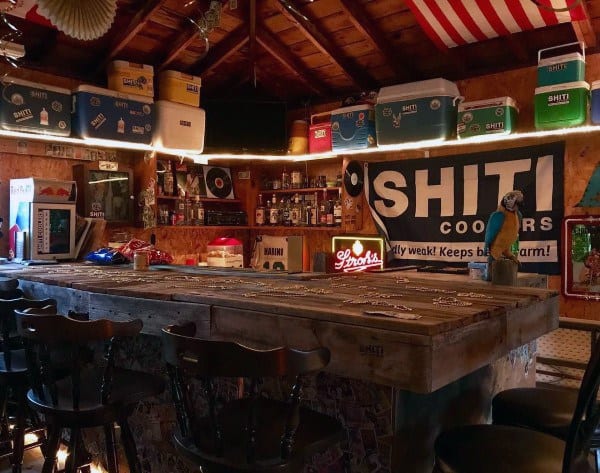 The theme of a garage bar should not be so modern because it kills the vibe. Collect all the old chunks and start accessorizing your bar. Bars look more warm and comfy when in a vintage style. Also, who doesn't love vintage? Hanging photo frames of retro singers and actors on the walls immensely escalates the spirit because old is gold.
No products found.
19. Gothic-Themed Garage Bar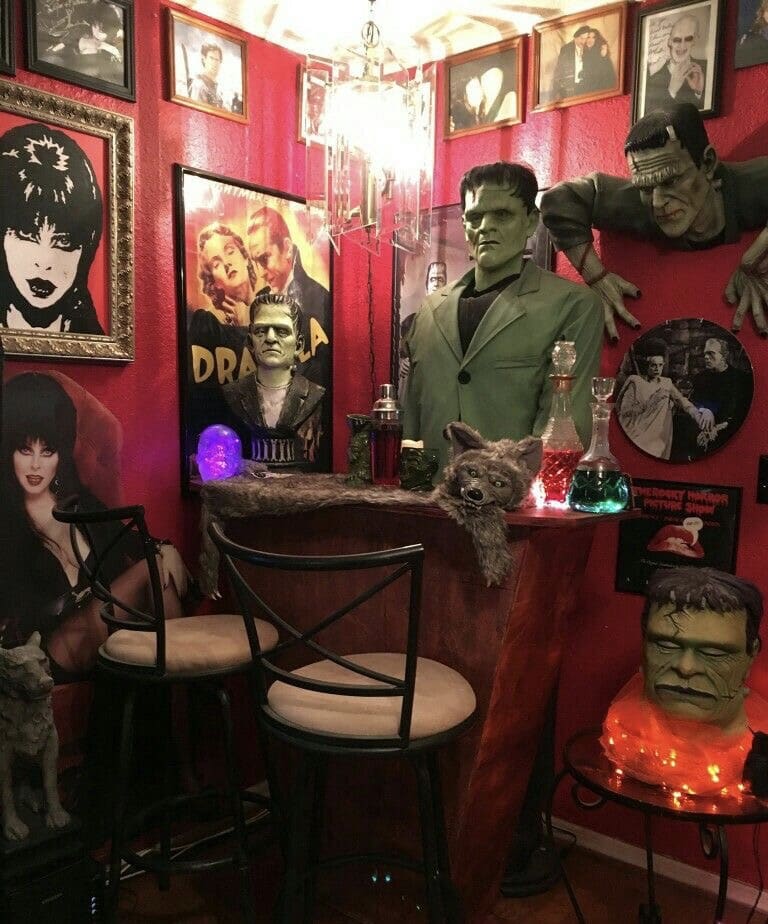 For someone who embraces the dark and finds immense pleasure in it, this is the ideal garage bar. A gothic-themed bar is 'darker' than a typical garage bar. Its unique aesthetic and spooky nature is quite captivating.
Some mini vampire and Dracula statues are creepy enough to fill the space with a little bit of fright. It's not a typical place to chill, but a gothic love would ditch any place for something like this.
Conclusion
If you're an occasional drinker and love to have your own garage bar, all these ideas and themes that are mentioned above will lighten your load. Any theme you love can be applied anywhere, even in a garage bar
A bar is a place where you do not just sit and drink but is a good place for socializing as well. You meet new people here and make friends. It's important to give it a look that is remarkable and unforgettable.
You can't start something without a proper plan, and a lot of time and money also ought to be spent in order to bring out the exact look. But sometimes, you have to forget about the sacrifices and rather think about the outcome. The outcome is YOUR IDEAL GARAGE BAR.
Tell us in the comment box below which one of these ideas is your favorite.