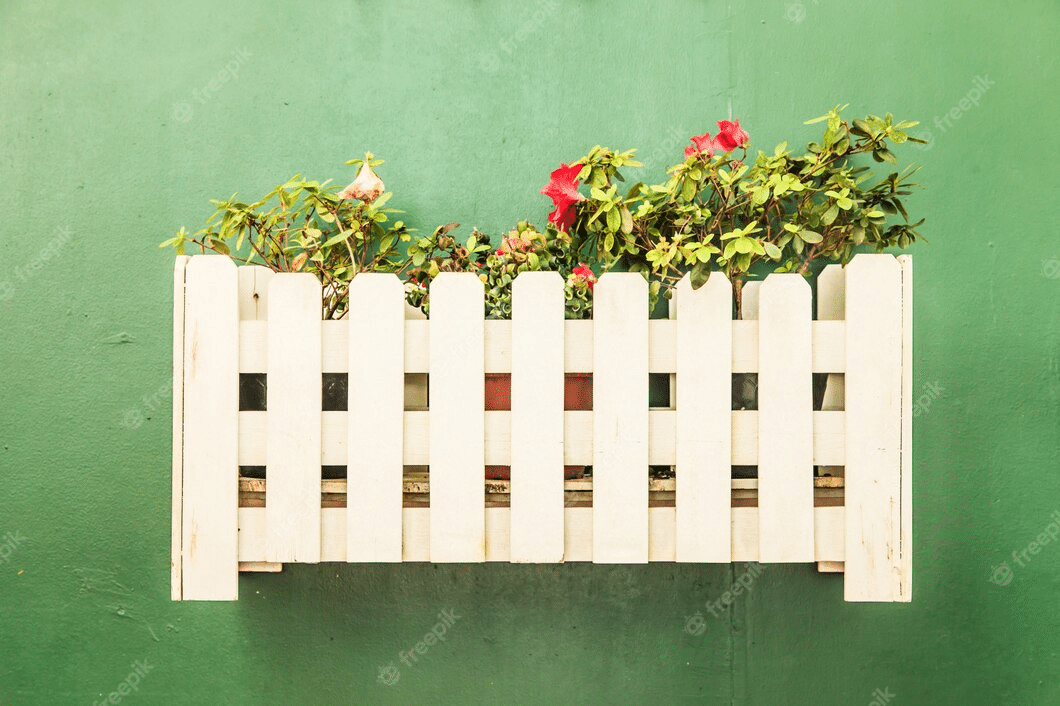 Most people prefer to buy pallet planter boxes, but did you know that we can build them at home with a budget less than the market price?
Pallet planter boxes can be used to decorate your balcony, your home indoors, deck sofas, or your garden, or they also can be a way to protect your favorite herb plants.
We bring you a guide to 11 easy DIY pallet planter ideas which will enhance not only your garden but also the beauty of your place.
All these designs are easy to make at home, and any beginner can make them.
1. Pallet Raised Garden Box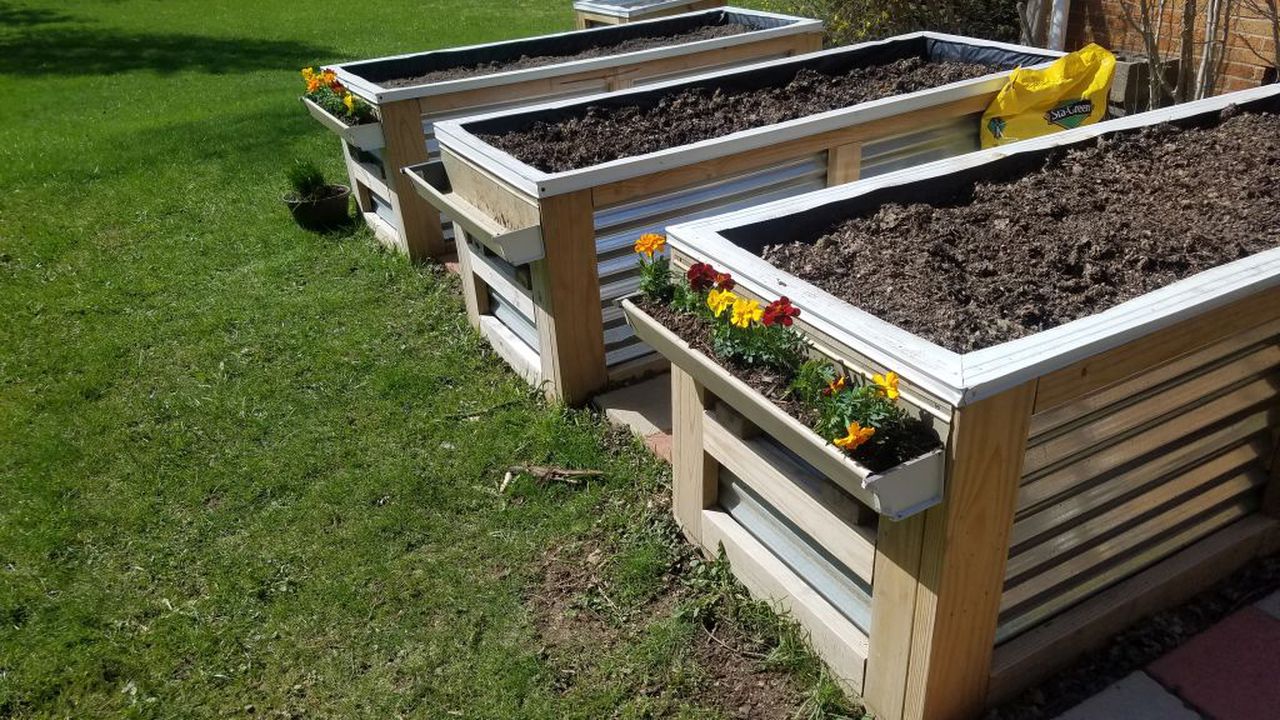 Want to add some decorative planters to your garden or patio? Then this charming yet rustic box is for you. It executes an antique appeal as it can be painted for a modern touch and can be stained to alter the wood tone.
It is a visual treat if we add custom wooden legs or wheels to the box. For the completion of this pallet planter box, we need a pallet, drill it with a screw, saw, 2″ coarse thread drywall screws, and a hammer. It is one of the finest and easiest DIY wood pallet projects you can undertake, as it delivers both style and simplicity.
2. DIY Hose Holder with Pallet Wood Planter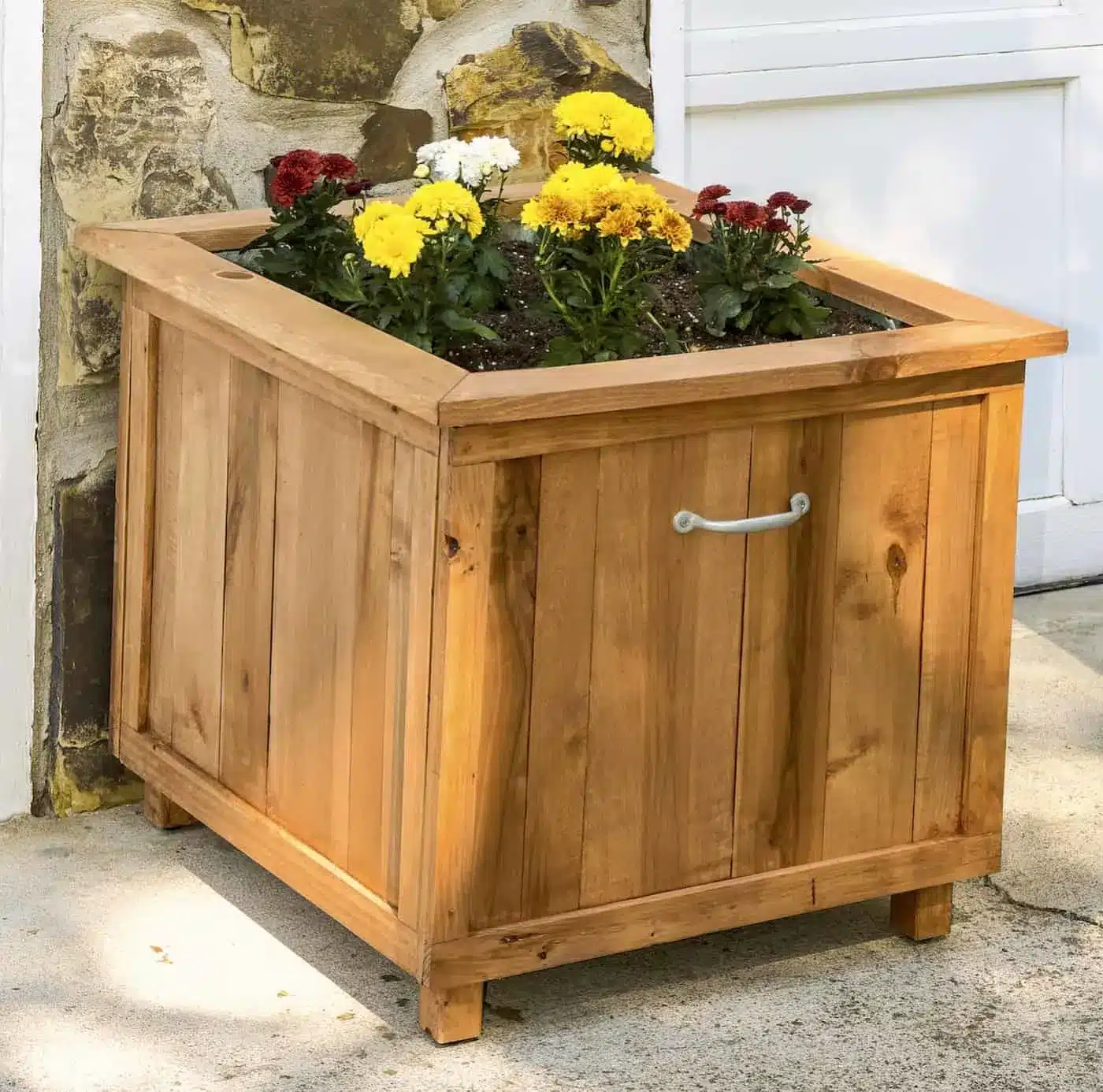 Here comes another dual-functional pallet planter box, just like a pallet planter box with a privacy screen (mentioned above). This incorporates a built-in storage space for your garden hose.
This box is divided into two parts the first or the top area is used for potting area, while the lower portion can be used to hold your gardening extras. We can construct this box easily by using an integrated platter box.
If you want to complete the construction of this pallet planter box, then first gather pallets, 2*2s, wood glue, water seal, galvanized hinges, a small door latch, L-Brackets, right angles brackets, hardware cloth, landscaping fabric, a metal handle, and heavy-duty pads.
With these materials, you bring this idea to life and can enjoy its practicality and functionality.
3. Pallet Planter Box For Deck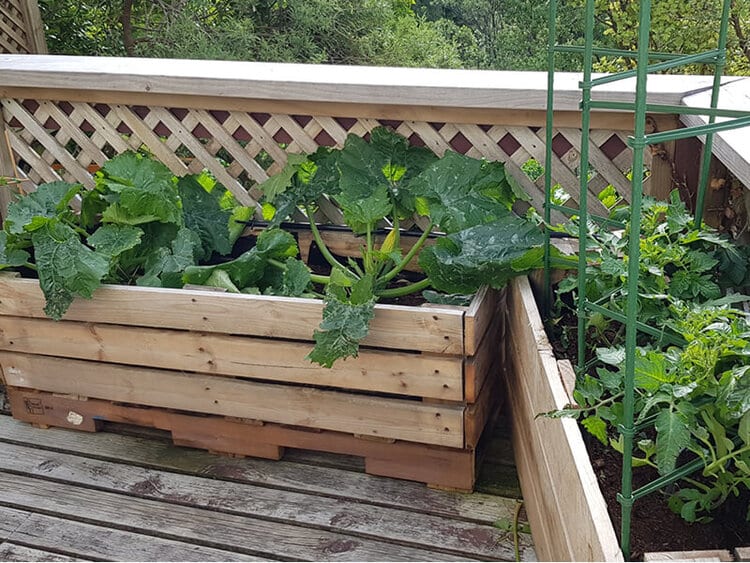 Transform your porch area into a charming oasis with this intelligent pallet planter box idea. By constructing pallets near your balcony or deck, you can get a fast and straightforward project. Here simply dismantle the bottom of the pallets, leaving one or two deck boards intact, and affix them to your garden fence.
This will make your place more beautiful and enchanting. You can plant various types of herbs, flowers, whichever you like the most. It's our assurance that this idea of a pallet planter box will be appreciated by most of your guests or people visiting your place.
4. Upcycle Old Pallets Into Planter Boxes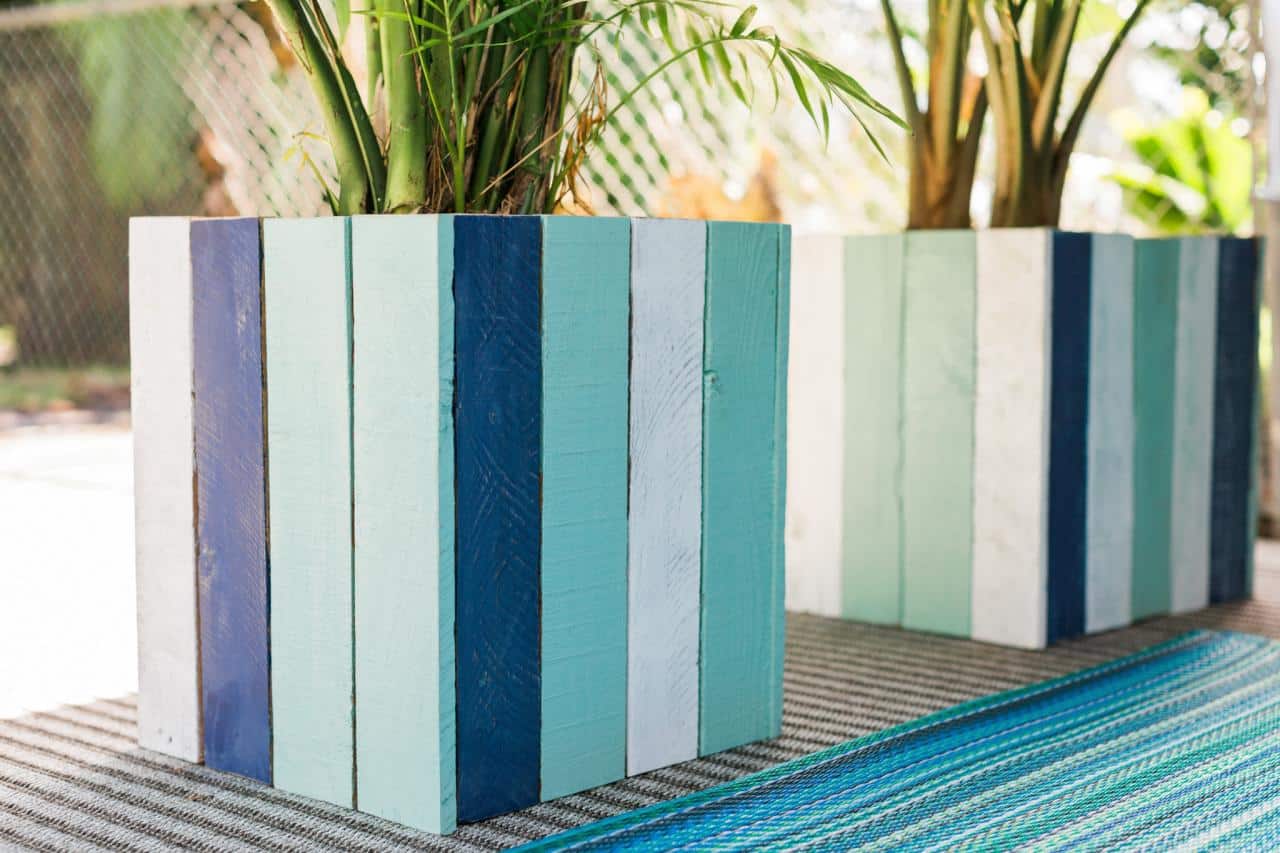 To make your place a visually appealing addition of colorful and decorative pots. For that, we can create durable and vibrant patio planters using old pallets by exploring guides on long-lasting and colorful planters using old wooden pallets.
You can also paint the outer of the box that matches the color and vibe of your porch or patio, which can make them survive in both style and weather protection. The decoration and paint will ensure the beauty of your garden or place.
5. Pallet Planter Box Plan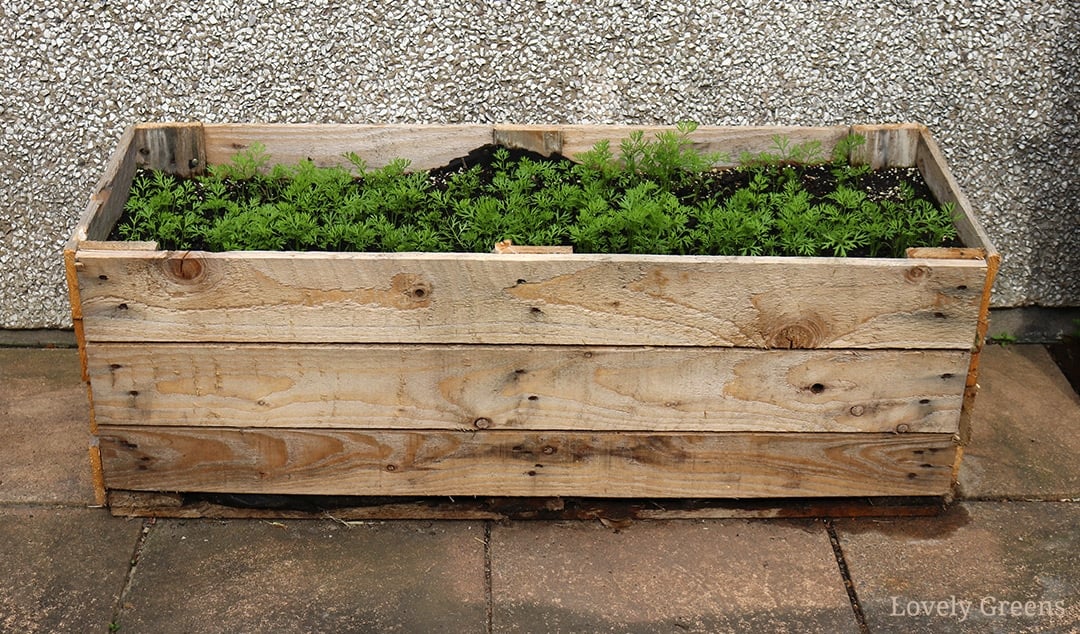 Here are the instructions for constructing an efficient and space-efficient wooden platter in this guide. Can you believe that you only need two platters to create this beauty?
The steps are very easy; you just need some essential tools like a hammer, saw, large crowbar, and staple gun for this project. First of all, divide the pallets in half to resemble them with a dice section arranged on top of one another, which results in an attractive planter box.
This design offers increased depth and longevity and occupies minimal space in your area. This project must be embraced as it uses the remaining space of our house by making it more beautiful.
6. Pallet Vegetable Planter Box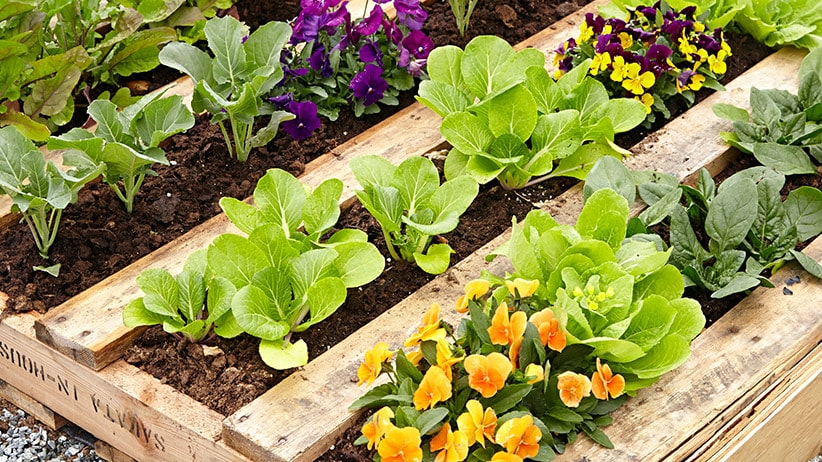 If you want to make a big-planter box or a garden-raised bed, you can make both by using a platter. The advantage of this pallet planter box is that it has a lot of space and can be divided to grow various plants at the same time.
It is made up of taken-apart wooden pallets, which makes it easy to construct. Materials needed to make it are three pallet boxes, chicken wire, and a lot of soil. This is an affordable option for above-ground gardening.
The tools required are a hammer, jigsaw, pencil, measuring tape, and staple gun.
7. Triangle Pallet Planter Boxes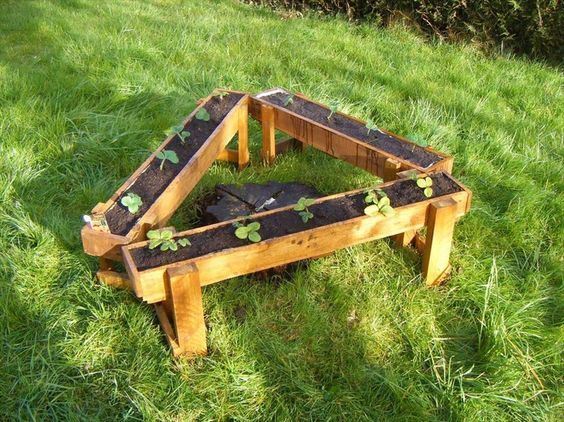 If you want to add shapes to your front porch or balcony, then triangular pallet planter boxes are a must-try for you. They are very quick and simple to make. You can also paint them to match the color of your patio.
To complete these pallet planter boxes, one must need 2*2 boards, a pallet, and ¼ thick plywood.
8. Pallet Planter Box with Privacy Screen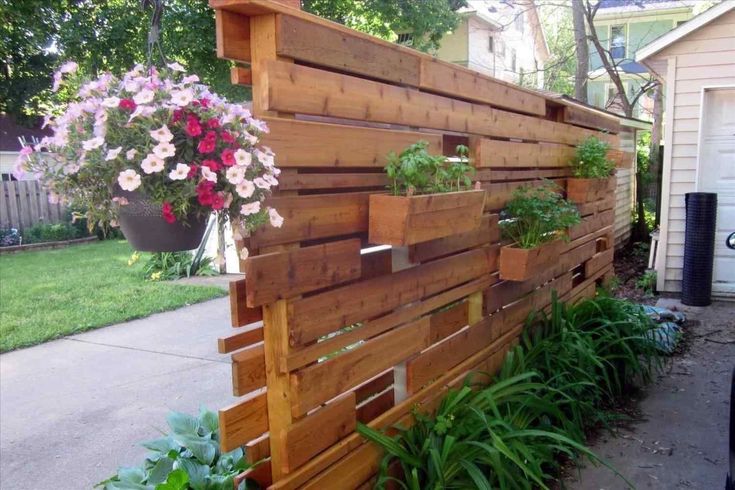 You will be mesmerized by the beauty of this dual-functional pallet planter box, as it also works as a privacy screen. First, start with construction using disassembling pallets, then add the privacy wall.
Creating multiple pallet planter boxes of this type can transform your outer space into a private sanctuary filled with lush greenery and beautiful flowers. To access effortless mobility, there is an option of attaching wheels to this pallet planter box.
It is one of the finest pallet planter boxes you can undertake.
9. Pallet Planter Box for Cascading Flowers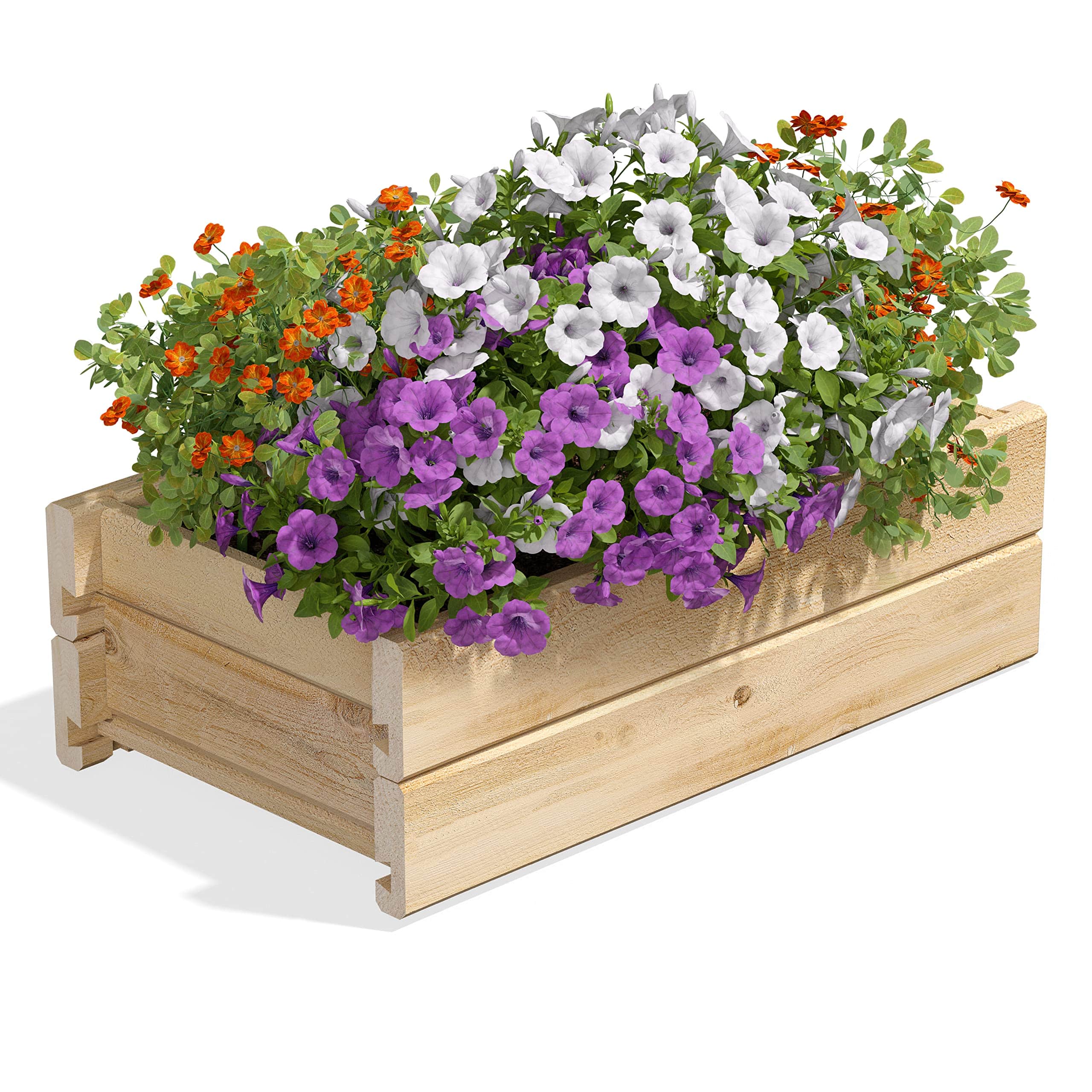 Enhance your patio and garden decoration by constructing this pallet planter box which is destined to be loved and adored by garden enthusiasts. The finished planter measures 16″ in depth, 41″ in length, and 40″ in height, which makes it a fantastic decoration in outer space.
To construct this pallet box, gather 2*4s, 2*2s, 1*4s, 1*1s, 40″, and 16″ long pallet slats. The project itself is brief and promises to enhance your garden aesthetics. Make sure to make small holes on all sides of the platter box, making it ideal for growing plants like strawberries, etc.
10. Strawberry Pallet Planter Box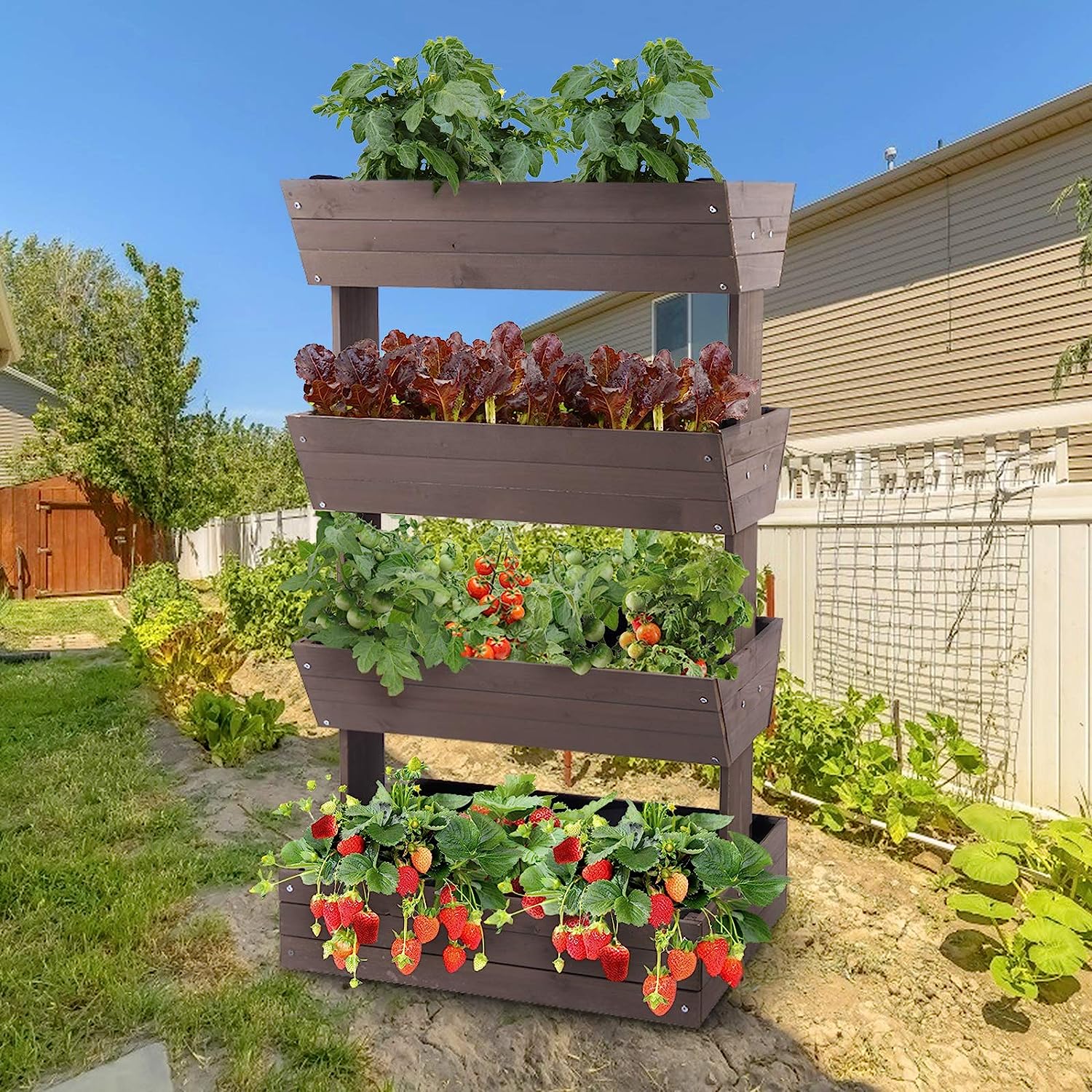 Using pallets for making strawberry pallet planter boxes is a decent choice because it is durable in most challenging environments. To make this box, we need some basic things like a pallet, an electric drill, screws, and a hand saw. You can even paint the box the way you want to make it aesthetic and beautiful.
You can make a lot of them by using pallets that cost nothing and enjoy a lot of strawberry harvest. The main advantage of this pallet planter box is that it is cost-effective and guarantees a long life.
11. Wood Pallet Planter Box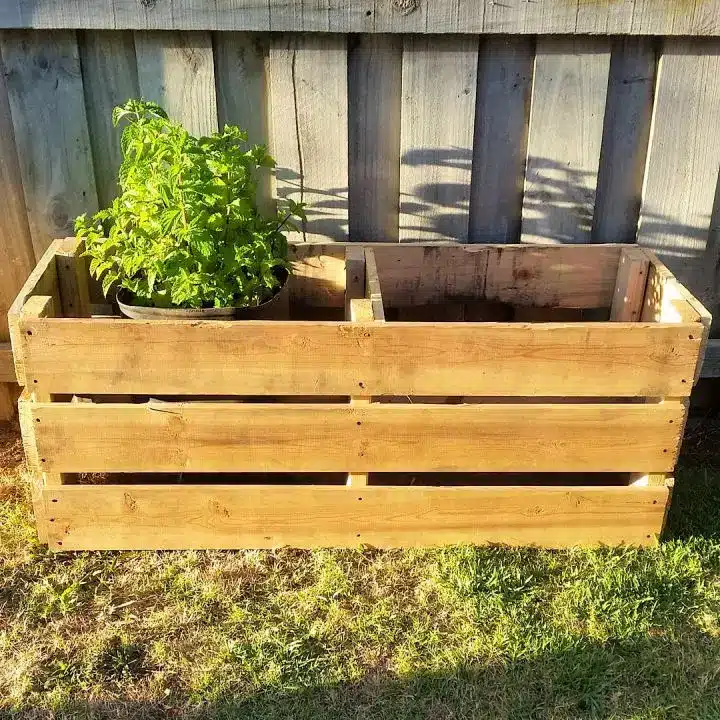 Are you looking for above-ground gardening, as it has various advantages compared to traditional gardening? For that, a wooden pallet planter box will be needed. Luckily you can repurpose pallets to reconstruct durable wooden pallet planter boxes.
Construction of a wooden box by using only pallet slack can be a little challenging, but it won't take a lot of time. You can even add wheels to these boxes according to your convenience.
Below is the sample image for the Wooden pallet planter box.
Conclusion
If you are searching for the best decorative planters to enhance your favorite outer seating areas and patios, then you must try the DIY pallet planter boxes mentioned above.
With the help of beautiful designs and various features, you can create a divine atmosphere in any targeted space. There are many visual and written guides to make these boxes which will make it easier for you to construct these boxes.
Furthermore, you'll find a complete list of material that is required to build these boxes expertly. From tired to wall-mounted to self-standing wood platter boxes. These DIY pallet projects complete a range of options, all utilizing free pallets.
Have you ever made a pallet planter box? If yes, then do share your experience in the comment box.
Frequently Asked Questions
How to Make Pallet Planter Boxes?
To make a basic pallet planter box, first, you must gather the materials needed, prepare a pallet, and then choose a pallet to serve at the back of the box. After that, make a hole to allow water to escape, line all the planters, and staple the fabric to prevent the escape of soil. Now when all these things are done then, fill the planter with soil and then plant whichever seed you want. Then water and maintain it every day.
How Many Pallets Are Needed for a Pallet Planter?
It depends upon the design and size of the box you are making. If you want to go with the basics, then you can start with one pallet. But if the design you are going with is huge may need multiple pallets.
Can You Repurpose a Pallet to Make a Strawberry Planter?
Yes, you can surely repurpose a pallet to make a strawberry planter. The steps of repurposing a pallet to make a strawberry are the same as making a normal pallet.
How Long Does a Pallet Planter Last?
The life of a pallet planter box depends upon the quality of the pallet and the environmental conditions in whether it was kept or maintained properly by the owner or not. An average pallet planter box life is of a few months to several years.