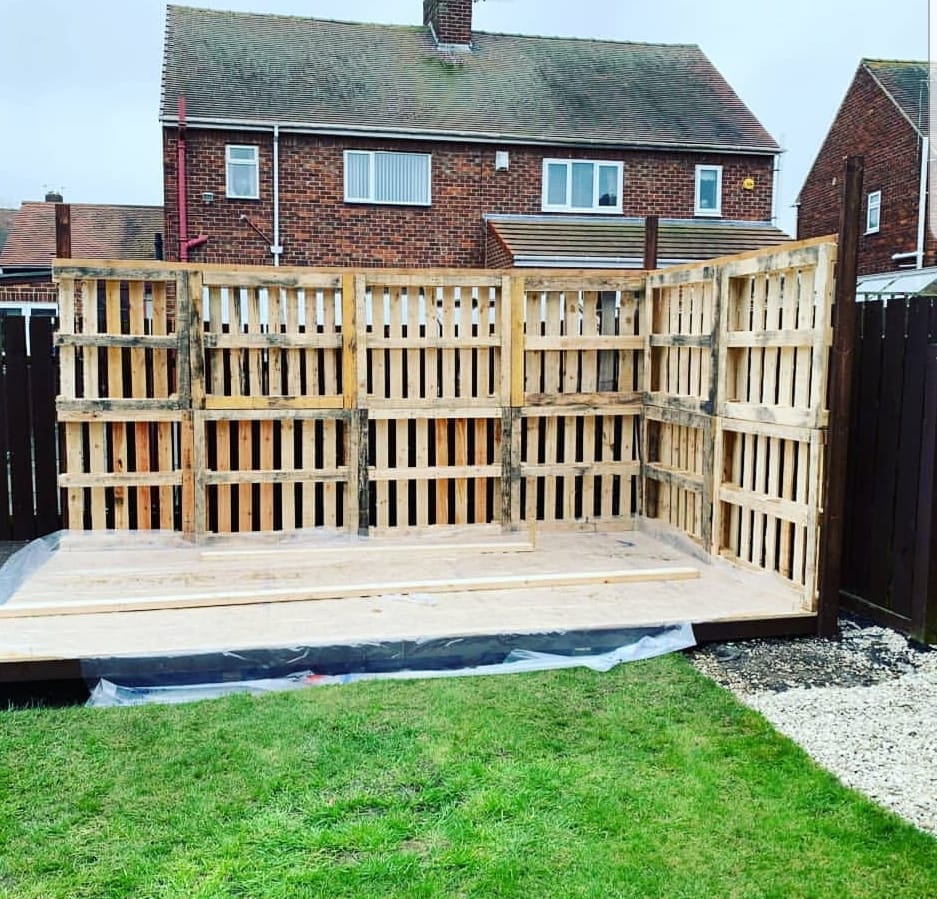 Are you someone who wants to upgrade his backyard on a limited budget? Renovating your home is definitely a time-consuming and expensive process. But what if we say that with no expensive raw materials, you can build an extraordinary pallet fence in no time?
Pallet fence ideas are cost-effective and easy ways to transform your backyard. Pallets are easily available, but even if you want to purchase them, they wouldn't cost you a lot.
If built with efficiency, the durability of pallet fences is commendable. Building a pallet fence is not only easy, but one can easily build it at home. The designs can be customized, with an efficient repurposing of materials that often are gone to the trash.
Build an extravagant backyard for your home with these 16 pallet fence ideas.
1. Wooden Slats & Greenery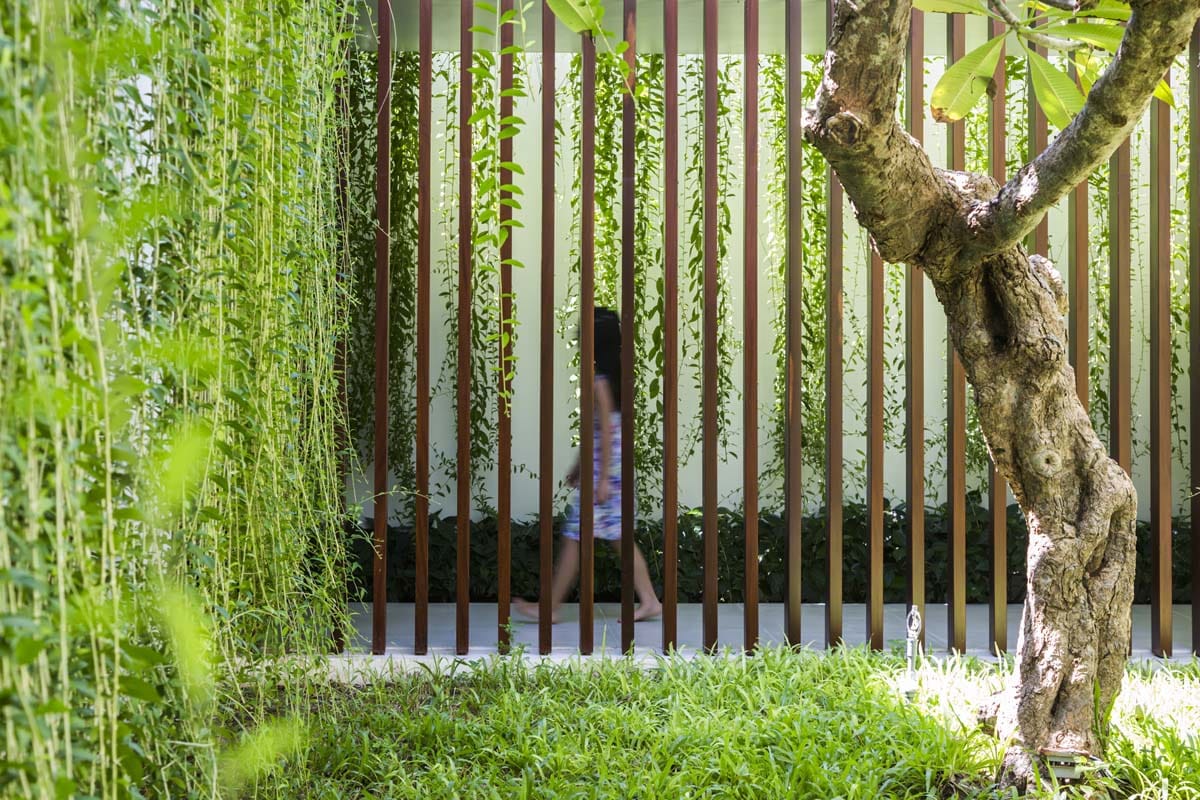 A pallet fence with a complementing green color will add beauty to the backyard with no effort. So a pallet fence, complemented with greens, can never go wrong. The shades of green and brown are complementary and look extraordinary together. Minimalist, but the combination turns out to be exceptional. You can pick green climbers on your wooden slats of the fence. Add no color to your fence. If the color of the wood is faded, you can paint the slats to darken the brown color. Clematis, English Ivy, and Star Jasmine are some of the plants you can use to upgrade the look of your simple wooden fence.
2. Ditch the Boring Pallet Design
If you want a fence based on pallet fence ideas, why not try the lattice pattern? On a usual pallet fence, add a lattice at the top of your fence. It will not only make your neighbors envy your new fence but also provide privacy. Pallet fences block most of the natural light, while the lattice pattern integration in your fence will allow more light to enter your backyard. There are multiple lattice patterns available, like diagonal lattice, horizontal lattice, piano key lattice, and square lattice. If privacy is your concern, a triple lattice is an option for you. It is fully covered up, leaving no spaces in the fence.
3. Bamboo for Your Pallet Fence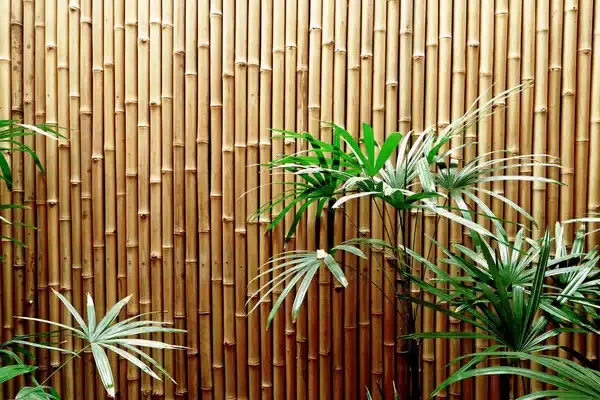 If wooden slats are something you do not adore but still are inspired by pallet fence ideas, replace wooden slats with bamboo. All you have to do is replace the wooden slats with bamboo sticks. Save yourself from removing the wooden slats, and directly attach bamboo to the pre-built pallet fence. This not only saves your time and effort but also provides support to the bamboo stick, facilitating the strength of your fence. If you are only using Bamboo sticks, add support to your fence. Bamboo sticks are lightweight, making this pallet fence idea a success.
4. Pallet Fence & Colors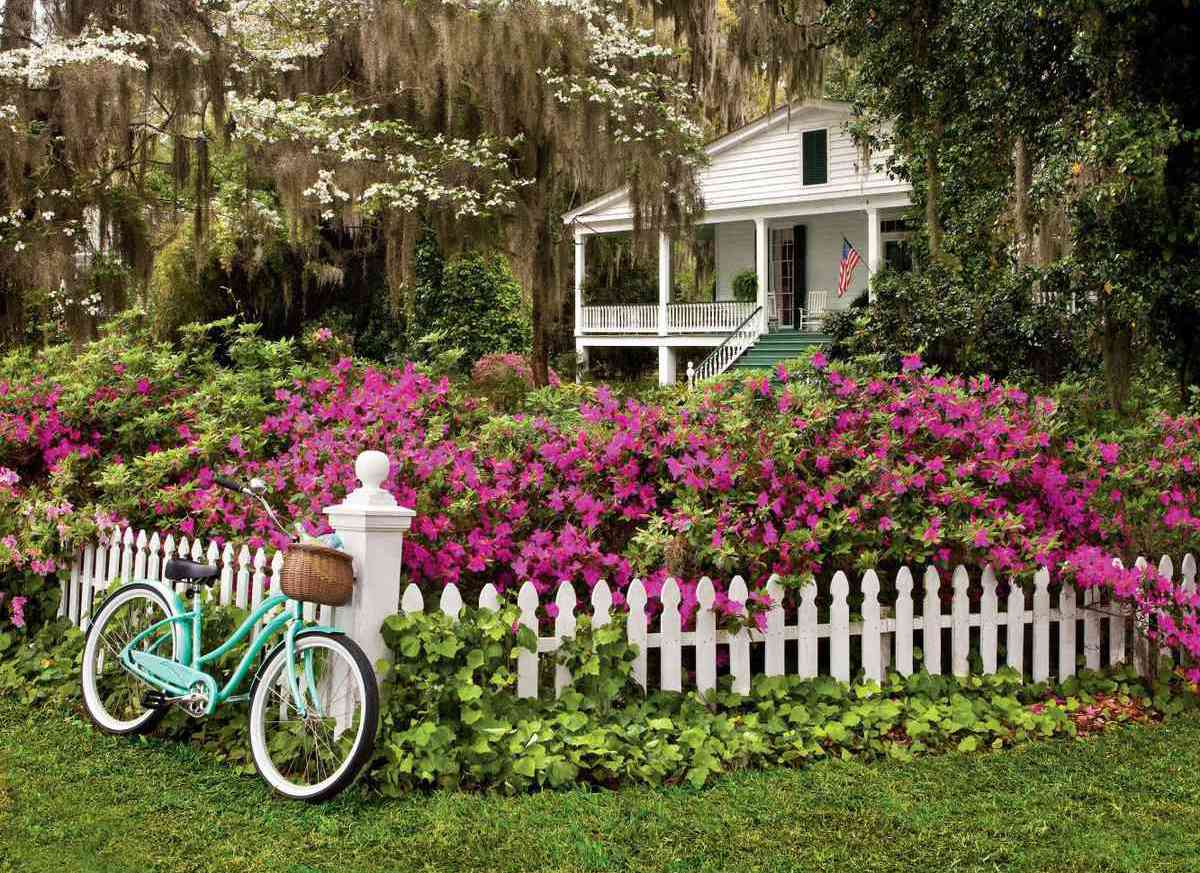 Nothing can make your fence look fancier than a drape of pretty blossoms. There are many plant varieties that will go along with the pallet fence ideas of your home. Among different choices, you can add the hues of Jasmine to give an interesting touch to your garden. Azaleas, Clematis, and Mandeville are some of the flowers that complement the pallet fence. Ornamental flowers like Wisteria, Bougainvillea, and Star Jasmine are more options you can explore. A variety of climbing roses can be given a try to build an extraordinary pallet fence.
5. Planters with a Pallet Fence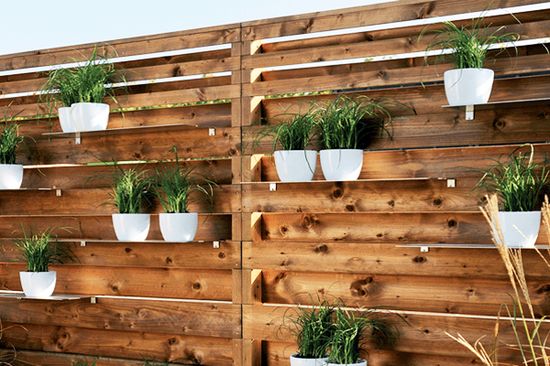 If vines and climbing plants appear too much for your place, reduce the colors by adding planters. By incorporating verticals with pallet fence ideas, you can create a minimal yet astonishing backyard for your home. The color contrast can be created using different shades of flower pots, colors of fences, and shades of colors you choose. If you need privacy in your backyard, planters are a must-go for you! The color pallets must be chosen wisely that brings out the best of your house. To make your fence visually appealing, try different shapes and textures. Explore and give a try to different fluorescence and leaf shapes. Petunia, Ferns, Moss Rose, Lobelia, and Pansies are some of the choices that will complement your pallet fence.
6. Add Hues to a Boring Pallet Fence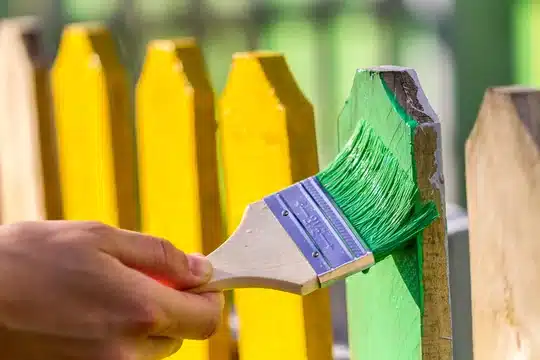 If the pallet fence looks monotonous and boring to you, add a little color to your backyard along with your fence. If flower maintenance is something you want to skip, make your fence decorative by painting them with colors. To paint your pallet fence, use sandpaper to ensure the removal of rough patches. Apply the paint and allow it to dry. This makes one of the best pallet fence ideas because upgrading your fence this way requires no maintenance. Use your innovation and create a unique fence for your backyard. The color can be selected on the design and exterior of the house. If you have a garden, you can add a contrasting color to your fence that goes well with your blossoms.
7. The Magic of Color Palette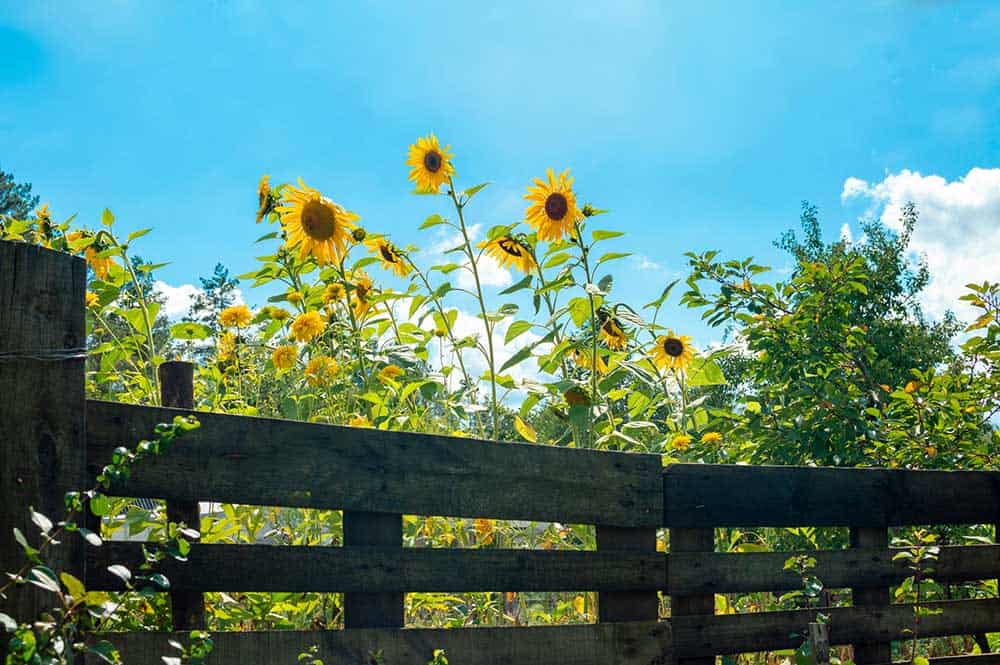 Are you ready for a color hunt? So here, the focus is to create bold color contrast for your backyard. You can paint your pallet fence black and enclose cultivation of the bright shades of sunflowers. The color contrast will be just beautiful! The fascinating part is there are hundreds of color shades with which you can explore and build a color contrast that will make your backyard unique. If black is not your color, go for charcoal. Blue and pink is another contrasting combination of colors you can opt for.
8. Mix the Pallets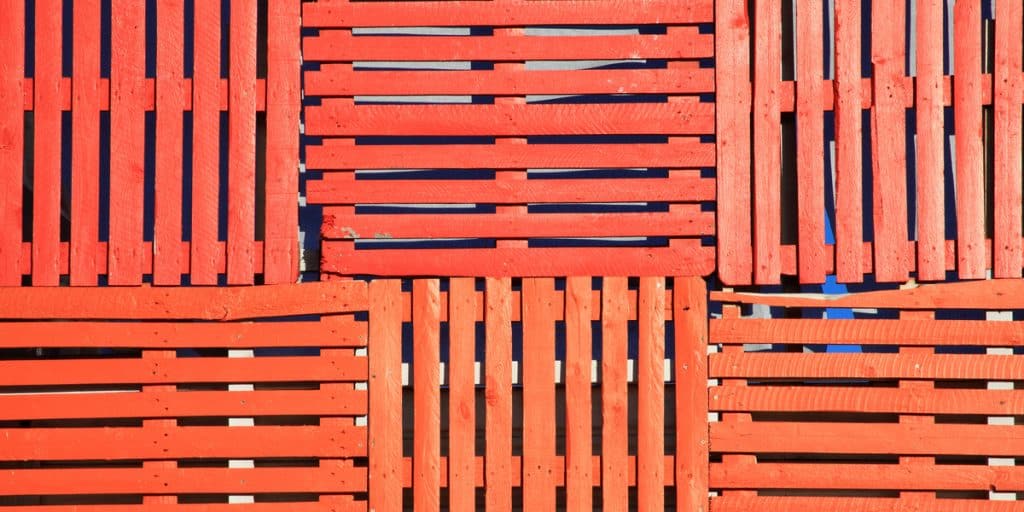 Consistency in pattern brings uniformity to your pallet fence. But if you want to experiment with patterns, a staggered pattern is what we bring to you. Say goodbye to monotonous pallet fence ideas because it is one of the new but trending pallet fence ideas that has impressed many people. Building a pallet fence in this manner is very simple. You can arrange the slats in a combination of vertical and horizontal patterns together. Or you can create an overlapping pattern by the uneven spacing of the slats of the fence.
9. Stand-Out with a Different Pattern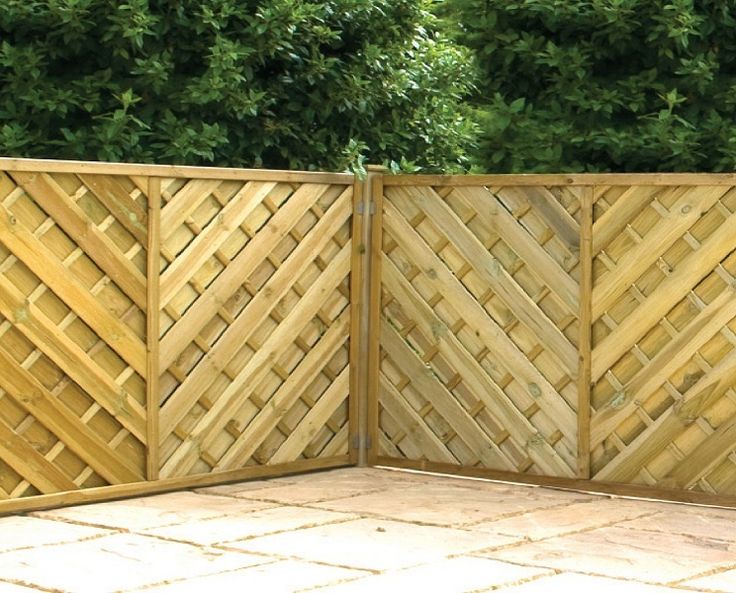 Stacking the slats of a pallet fence in the same dull pattern might not make your backyard stand out. Be creative with the patterns on the fence, and stack all the slats in a manner it creates a V-pattern. It is easy to make, with any additional costs. If done perfectly, the fence will be nothing less than a fence built by a professional. So spice up your backyard with one of the very effective backyard pallet fence ideas.
10. Garden Fence on a Boring Fence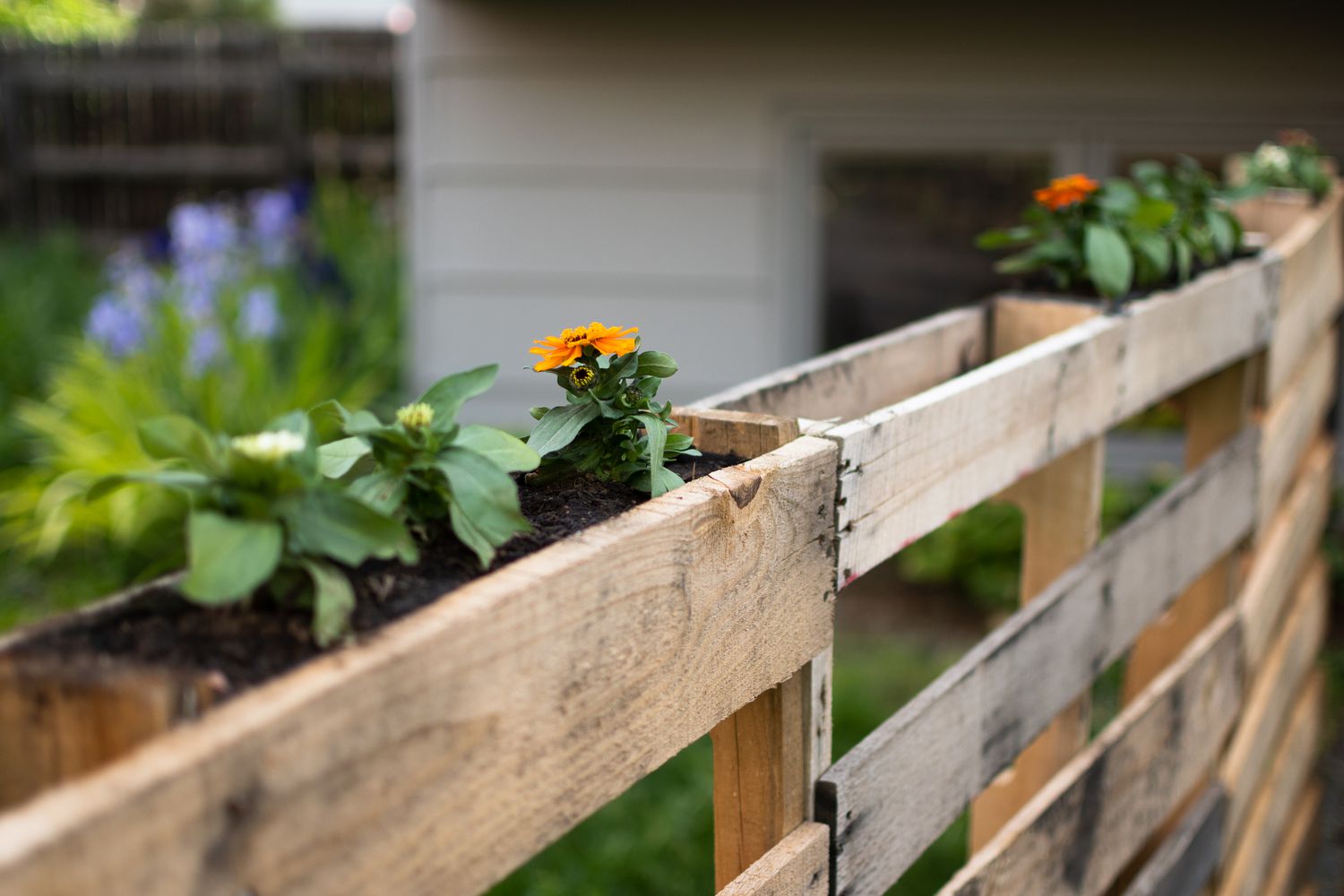 We have already covered how you can add vines, flower planters, and climbers. Here we will integrate building a mini garden into the pallet fence itself. This pallet fence idea not only makes the repetitive pallet pattern a success but also becomes a planter. For providing a long-lasting garden bed for your plants, cleaning and maintenance of pallets is essential. To prevent damage to pallets, make them waterproof by using appropriate varnishes. Add interior and back slats to make space for plant bedding, and add the blossoms that you always wanted to have in your backyard.
11. The Pallet Garden Theme
If you think your garden fence is not attractive because you think all it is is wooden slats, here is one of the compelling pallet fence ideas. Choose a pallet garden-based theme. The theme includes creating boundaries in your garden areas using pallet-designed patterns. You can make the walkway the focus of your yard by adding wooden features in a pattern similar to your fence. The garden bench can have placed in a similar pattern. You can elevate the levels of small garden beds for your plants and provide a boundary of pallet pattern.
12. Add Details to The Fence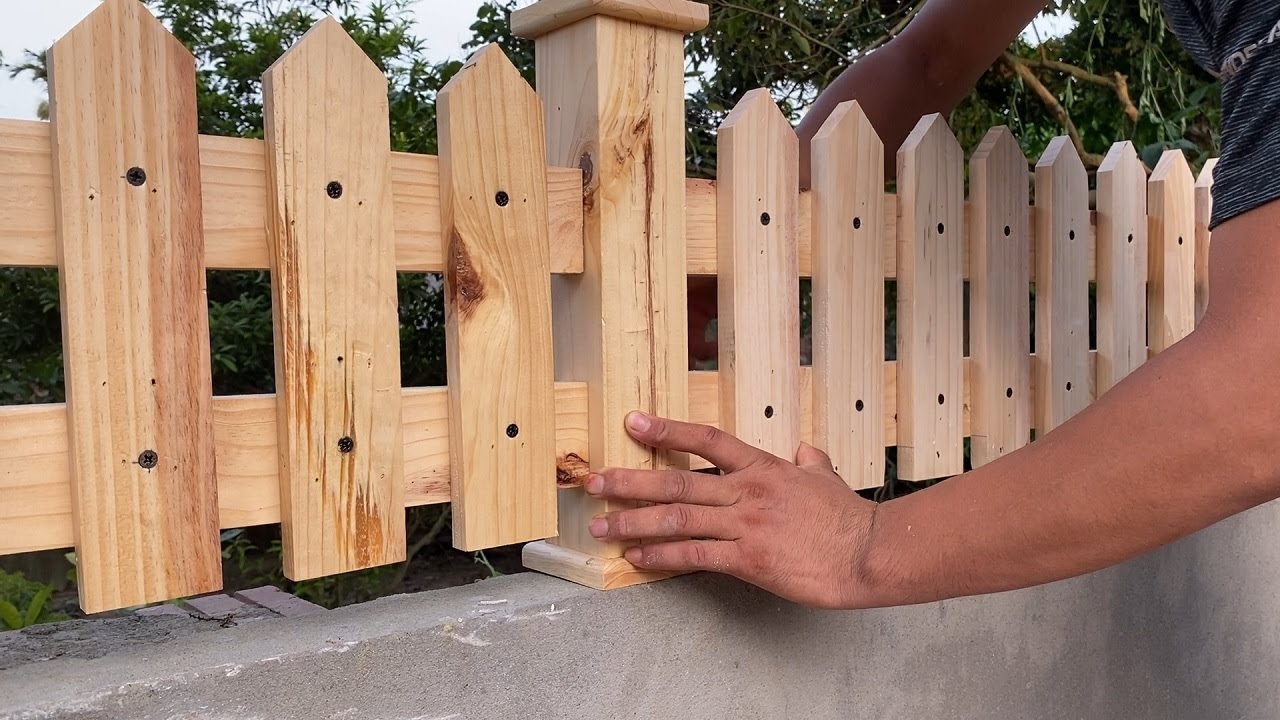 If you are a person who loves details, you are going to love this idea. The addition of finer details can make the simplest thing look so elegant. So with this concept, we bring forth one of the pallet fence ideas! Finer details with a pallet fence will include minor details. This section must be focused more if you are building a fence from scratch. Have you removed all the nails from your slats? Is the surface of all your slats smooth? Will your wooden pallet fence have splinters? Once you have Check listed all the points. You can focus more on the final details, like the design of your slats, the pattern of the slats, and the spacing of the slats.
13. Garden & Pallet Fence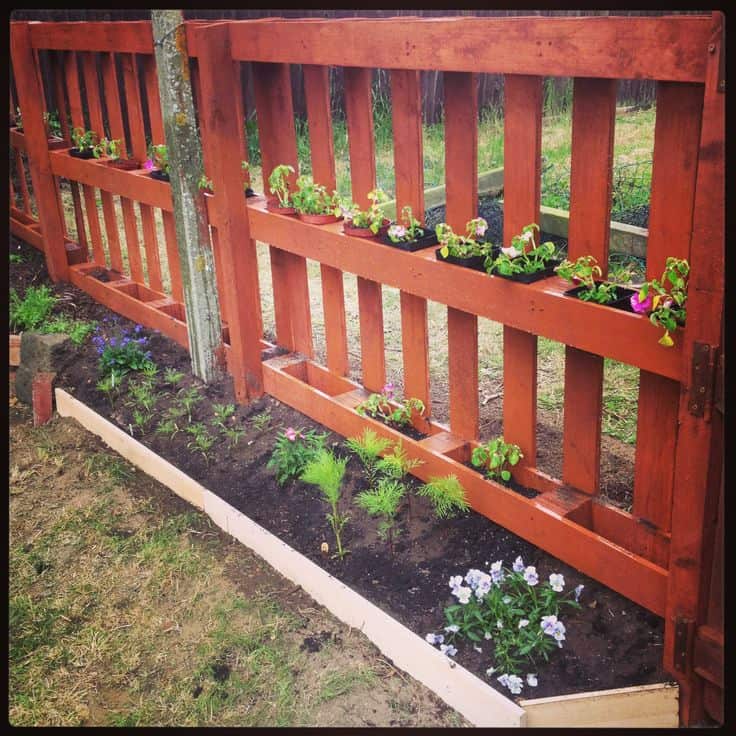 Adding flowers and plants is something we have already discussed. But what about building a mini area for gardening along with your fence? The pallet fence can be complemented with the ground level converted to a mini garden. This will be an extra and fancy outlook for your garden. Even if you keep your fence, the flora of your mini garden will make it look elegant.
14. Art & Your Pallet Fence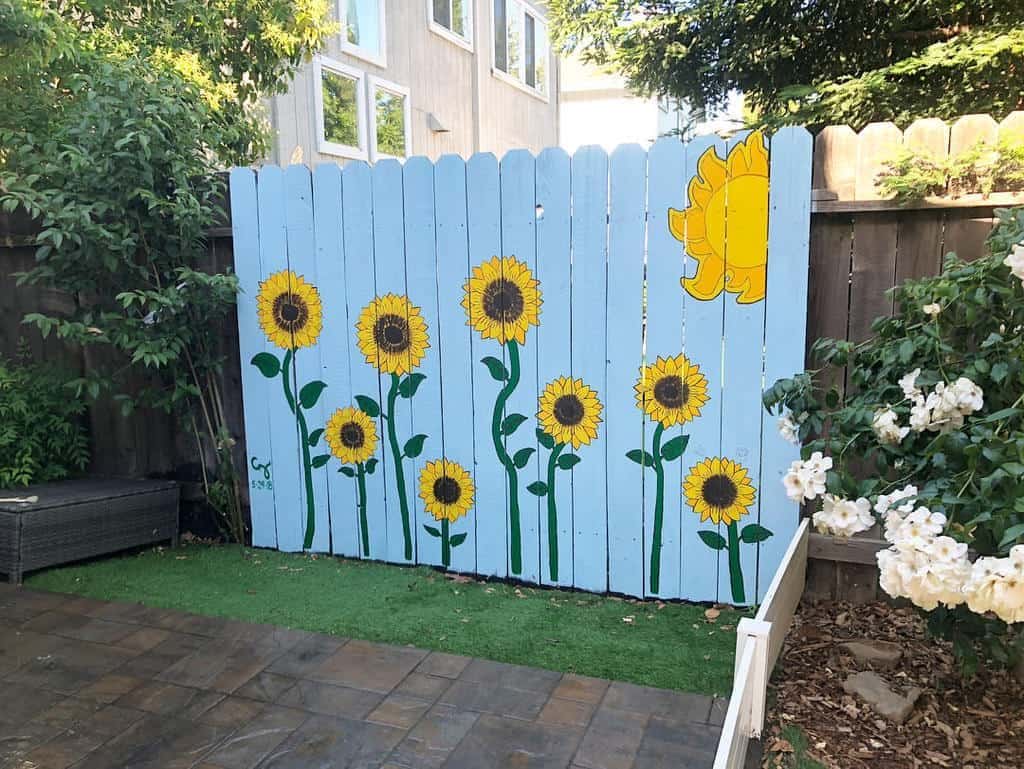 If art is something you are good at, a pallet fence can be your best canvas. You can paint on the slats of the wood. Using different themes, you can give a unique perspective to your backyard with this pallet fence idea. Drawing a simple pattern, too, will enhance the look of your garden. If art is something that intrigues you, more detailed and demanding designs can be drawn on your fence to make it more interesting.
15. Pallet Fence for Chicken Yard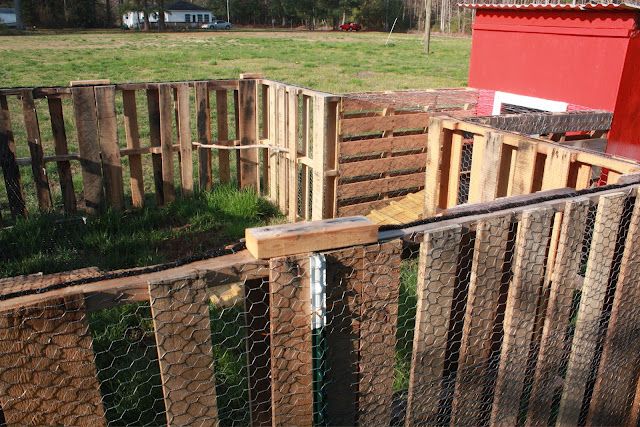 If you have chickens, a problem you might often face is them running or flying away. Building a yard for chickens provides not only a barrier to them but also offers them space to roam around. The height of the fence must be long enough so that it can not jump or fly out of your pallet fence. You can use it as a fence for other livestock as well. For more security, you can add wire or netting to your pallet fence.
16. Make Compost Bins Presentable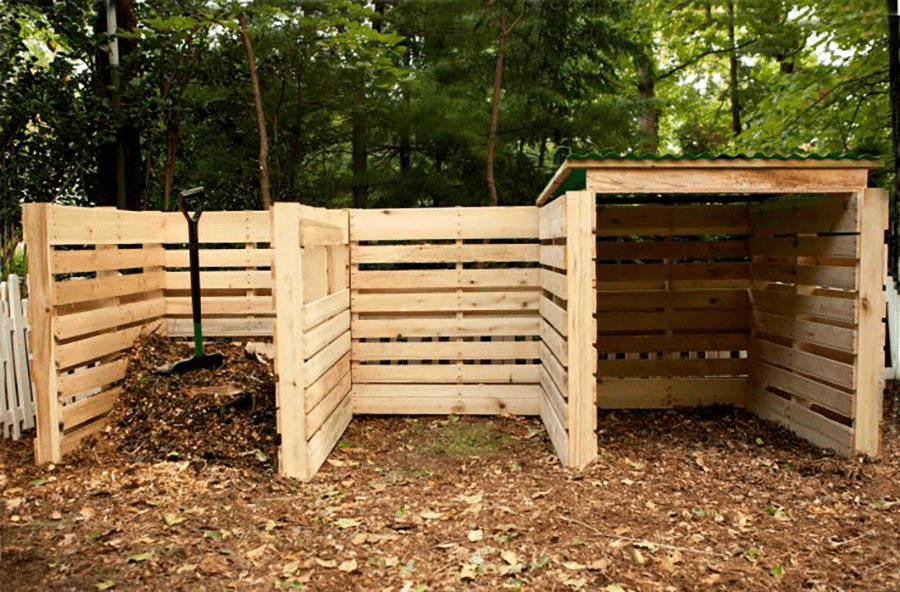 If you go to a neighbor's home and the first thing their yard shows you is a compost bin. You surely don't want this to happen to your yard. An open compost bin is something that does not appeal visually. If your backyard is the only place you can accommodate a compost bin, you do not want to spoil the look of your garden. To cover up, the pallet fence idea is to cover your compost bin with a pallet fence.
Summing Up
An extravagant pallet can change how your home looks, and a pallet fence is one way to advance the look of your home. To make a perfect fence for your backyard, you can be innovative with the patterns of the slats, the colors of your fence, and how you place the fence.
A pallet fence can be used in multiple ways to add elegance to your house. You can compliment your fence by using different flowers that go along with your backyard. To add colors, you can paint them in creative patterns. If you are a creative head, your fence can even be your canvas.
We hope that the above-mentioned listicle will help you in choosing the right pallet fence for your backyard. Let us know in the comment box which of the pallet fence ideas you liked the most!