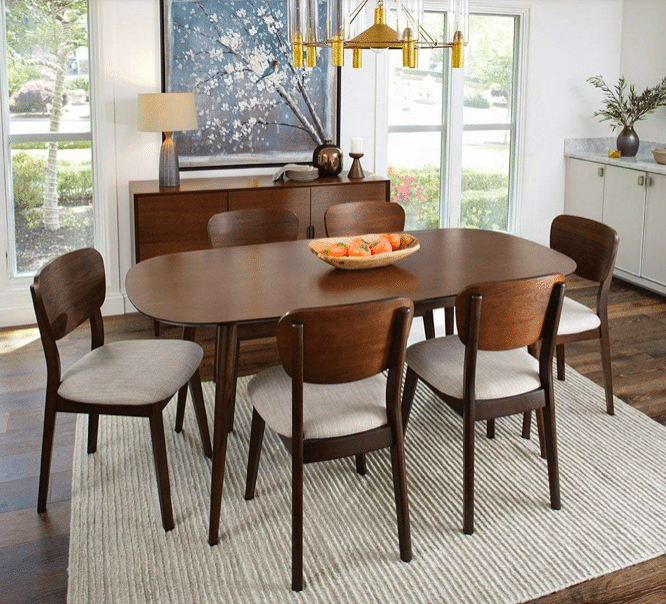 Scandinavian decor is taking North America by storm! Its minimalistic but chic vibe with monochromatic or woody hues makes it a perfect fit for those wanting to cozy up their space.
Dining rooms are an essential spot for every household. No matter how big or small the size of the living space, it is a focal point of every household where families reunite.
The beauty of adopting a Scandinavian aesthetic for your dining table is the beautiful amalgamation of soft colors with clean, modern, yet functional design makes it both- a safe choice and a hit!
We have listed below 15 must-have Scandinavian-styled dining tables recommended by Nordic design experts that will add an elegant vibe to your dining space.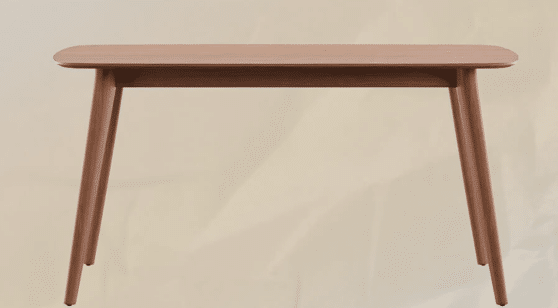 Nothing is more classy than a table with a natural oak finish coupled with angled legs and beveled edges, which makes this Norweigian Danish Oak table a must-have in a house!
The chairs are designed in a mid-century modern inspired shape and are available with a choice between a six-piece set which includes one table, four chairs, and one bench. Helping you achieve the perfect ensemble of classy Scandinavian dining space.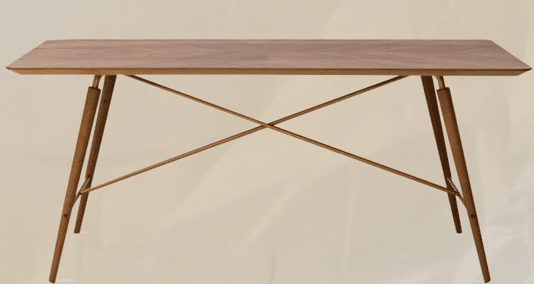 A must-have product from Castlery for all Scandinavian decor lovers. This table comes in two different lengths- 63 inches and 71 inches. This piece is a perfect addition for any size of the dining room- big or small. Moreover, its woody decorative veneer table top and crisscross wooden legs underneath make this piece stand out!
Castlery also gives an option of purchasing this table with matching dining chairs and a bench for a cohesive look. It is perfect for mixing and matching with different color themes for a more diverse style.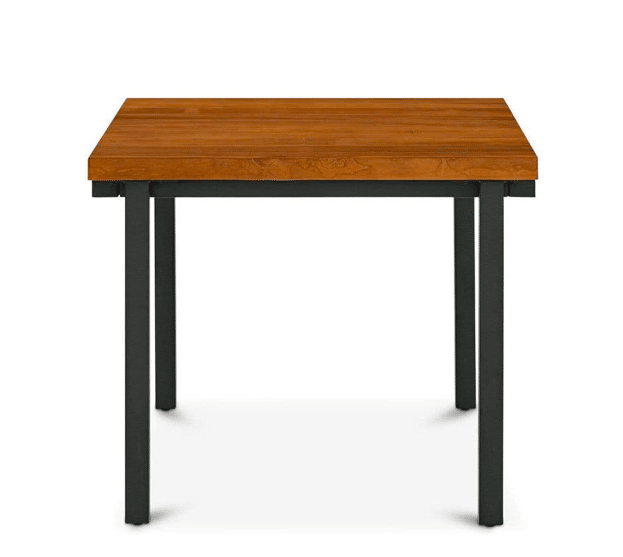 Suppose you are looking for a dining table that has both a modern and earthy vibe. The Karsten Square dining table will make a good fit for the aesthetics. Top cut from solid American Poplar with a smooth edge standing on top of sturdy and classy metallic legs. This piece is an example of minimalism in Scandinavian dining decor.
Although available in one color, this piece is a perfect bargain for its price and superior quality. Well suited for small dining spaces and studio apartments, this table is fit for all informal and formal events.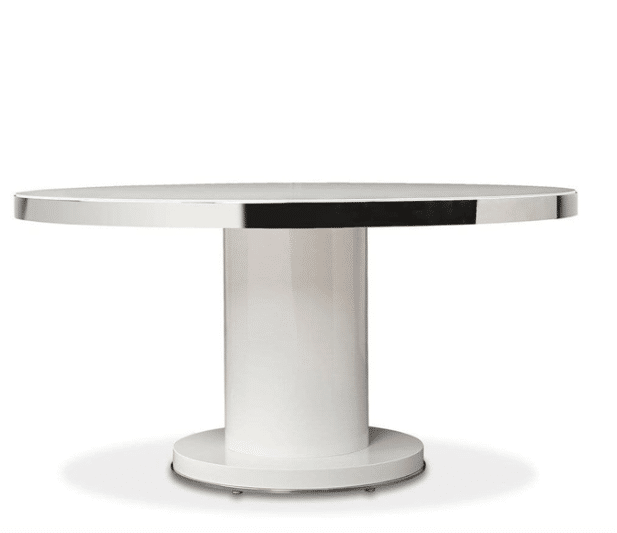 The best part about Scandinavian decor is its modern and clean aesthetics.
The beauty of this table is its Bold and sleek body with a round pedestal base along with stainless steel detailing, makes a perfect contemporary piece. Its pedestal base makes it stand out from the rest. And will always remain timeless.
This piece is also available in smoked Oak color with a silver finish on the edges. It can easily seat 6 people and will look gorgeous with white contemporary-styled chairs to add to its Nordic appeal. This Scandinavian dining table will make a perfect addition to your place.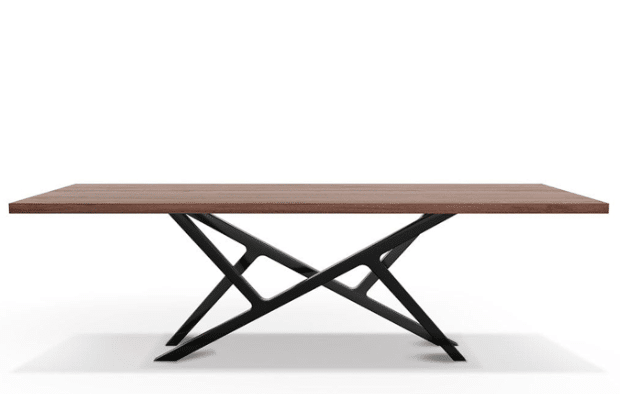 For hardcore contemporary aesthetic lovers, this table will be hard to miss! This dining table has a natural wood tone with a veneered walnut top along with contrasting stylish beech legs.
The beauty of this dining table is its geometric shape and uniquely designed legs. If you prefer low-seating dining, the Enzo dining table will be a perfect addition to your home. On the contrary, if you would like a dining space outdoors, this table will make a great investment due to its compact size and lighter weight that makes it a versatile Scandinavian dining table.
This table is designed with a colored wood that stands gracefully over a dark steel metal base. The dual metal lines along each leg of the table make it a sturdy piece. It is built of solid Acacia with its smooth edges is the highlight of the table. It can easily seat up to eight people. The cracks and knots on the top of the table make its features organic and appealing.
This Scandinavian dining table is a natural fit for contemporary design-focused interiors. It can also make a perfect dining space for a formal setting, such as office spaces that want to go Nordic in their aesthetics.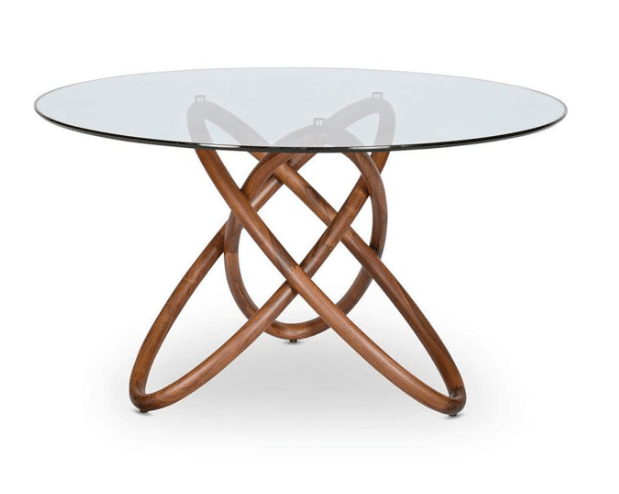 This curvy beauty is a refined work of art! The Oleander dining table is designed with several contrasting elements.
This table will definitely become the center of attention in your home. Crafted with American Walnut intertwined to form a stunning base supporting the round tempered glass top. This Scandinavian-inspired dining table is perfect for family meals and formal affairs.
The table will make an apt addition to lounge spaces thanks to its intricately designed aesthetics.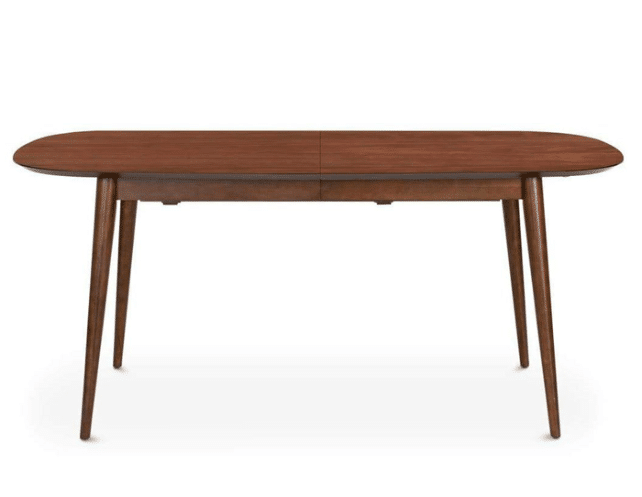 If you want to keep it simple but stylish in terms of dining room decor, this table will match both of your needs.
Simple, clean rectangular cut with stylish edges. The dining table can seat eight people and is designed with solid beech, veneer, and particleboard.
The best part about this product is its hidden extension leaf, making it a perfect fit for compact spaces. You can style them up with contrasting black chairs along with a color showpiece to make them more appealing.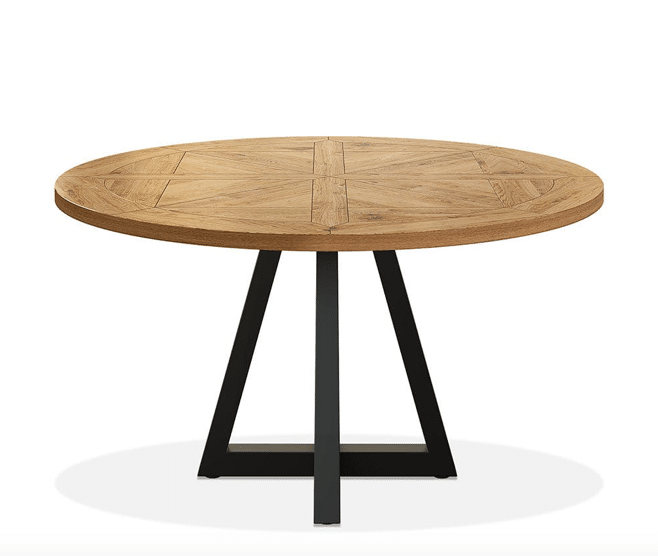 Round tables will never go out of decor fashion. This West Round Dining table is a striking combination of wood and metal. The table top features a rustic parquet pattern with inlaid details and industrial metal legs with precise angles supporting the piece. The table is made of oak and ash along with a coating of meet powder metal that adds to its modern aesthetics.
For its price range, the table is pretty large in size and makes for a great aesthetic fit for a small-sized apartment.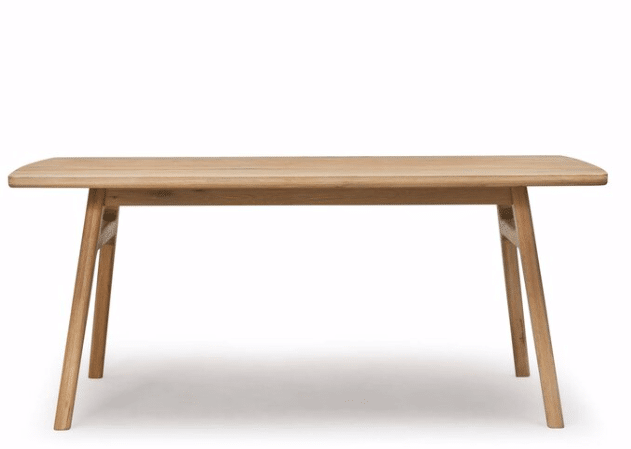 The Scandinavian aesthetics are well reflected in the design of this table. The solid oak with a warm finish makes it a must-have Scandinavian piece of furniture. This table will look amazing with contemporary-styled chairs, which will make your dining room stand out!
A safe choice if you are not wanting to experiment with styles and are seeking a durable option. This table can seat at least 6 diners and will make a perfect addition to your living space when coupled with chairs of similar warm tones.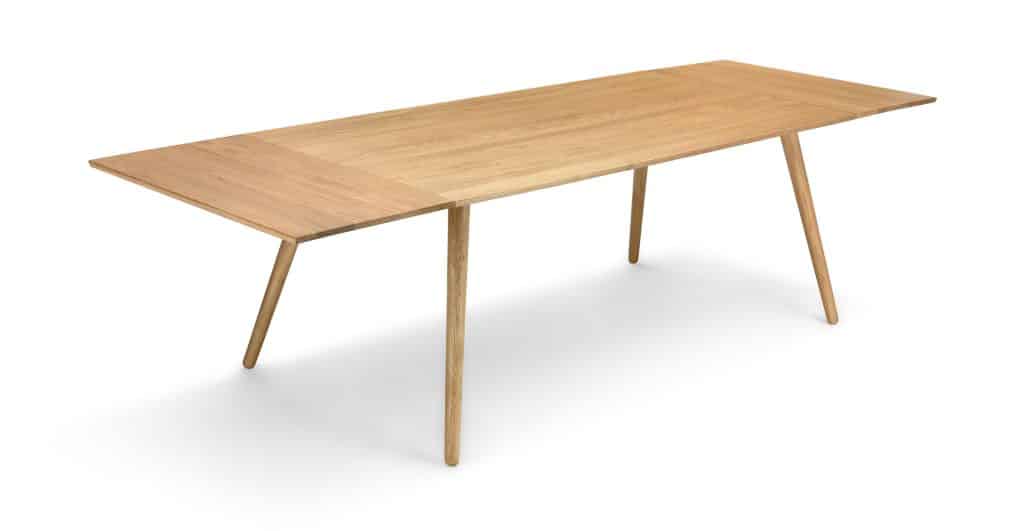 This solid Sino table is a timeless beauty. Built with an American oak finish, this wooden dining table is Scandinavian designed to perfection!
This comes in five different sizes and two shapes suitable for seating up to three people, whereas its expansive rectangular dining table can accommodate up to 8 people. Available in blonde oak finish and deeper walnut finish. Perfect for pairing it with white/black contrasting chairs, which is sure to add a luxury appeal to your dining area.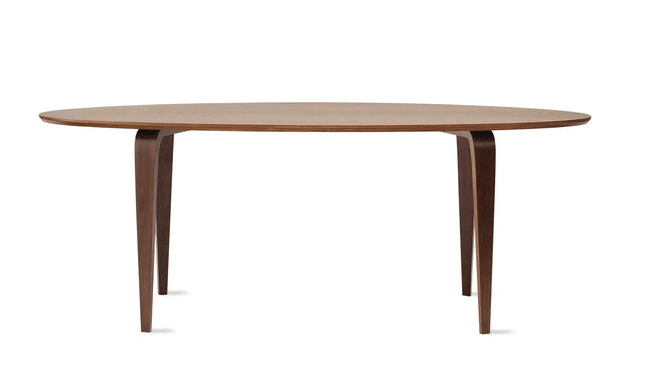 This table is perfect for hosting both formal and informal dinners, thanks to its contemporary design. It's also lightweight, along with being sturdy. If you appreciate serious undertones in your living space and like to play it safe, this table is another good investment on this list. Compatible with large living spaces, this piece alone is enough to become the center of attention.
Though the table is on the higher end, it is surely a one-time investment that will make you feel proud of your selection.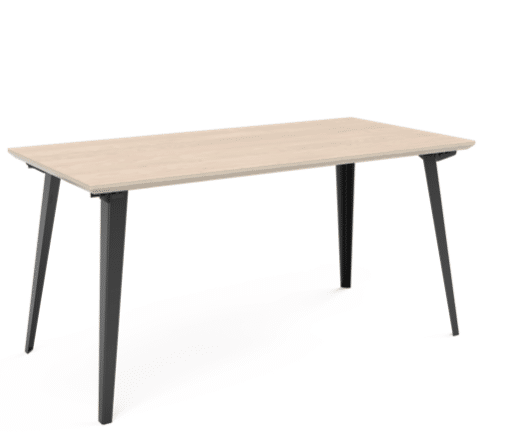 Composed of a birch plywood surface with strong steel legs that will ensure a classy dining experience.
This Scandinavian design-inspired table is customizable, with its top being available in four shades. This Scandinavian dining table is versatile and makes the perfect spacious dinner table cum workstation.
You can curate the final look in any manner possible in order to match the overall ambiance or the theme of the interior wherever it is placed.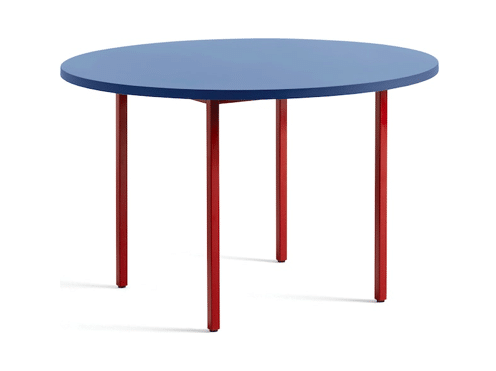 This classy piece was described by the Belgian designer Muller van Severen as a marriage between two materials used at their best. The contrasts and similarities of the materials used inspire this table.
Its legs are made of steel whereas the table surface is made of Valchromat, which is robust engineered wood finished with an eco-friendly water based-lacquer. These components have been carefully used in balanced proportions creating a uniform silhouette that the contrasting elements of colors have disrupted.
This Scandinavian-designed table is available in blue and red-brown shades. This wooden masterpiece is perfect for daily use keeping the modern look of the dining space forever intact.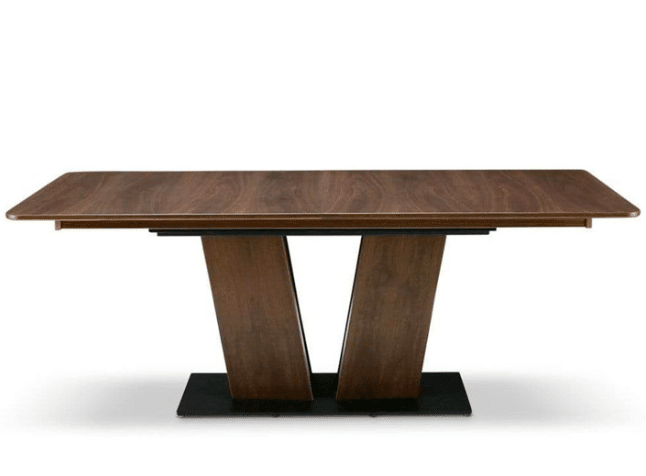 The specialty of this table is its walnut veneer-finished table top. Its deep brown tone makes it an evergreen statement piece that will surely add a dynamic vibe to living spaces.
The durable black foot tabletop, along with self-storing leaves neatly hidden away, makes it super functional.
Moreover, this majestic beauty can dine up to 12 people and can extend to 118". Pair it with contemporary white chairs; you will never stop admiring your dining space.
Conclusion
The beauty of Scandinavian decor is the perfect blend of functionality and style they come with. Their superior quality of craftsmanship makes Nordic furniture a reliable and effortlessly stylish purchase.
The 15 tables highlighted in this article showcase the timeless elegance and minimalist design philosophy that Scandinavian furniture is renowned for.
The usage of natural materials, clean Iines, and attention to detail on each piece will add a posh look to any dining area. Whether you are looking for a compact table for a small apartment or a large table for a family home, the list will cater to all your needs. Moreover, each design is timeless and durable, which will make your investment in a Scandinavian dining table totally worthwhile.