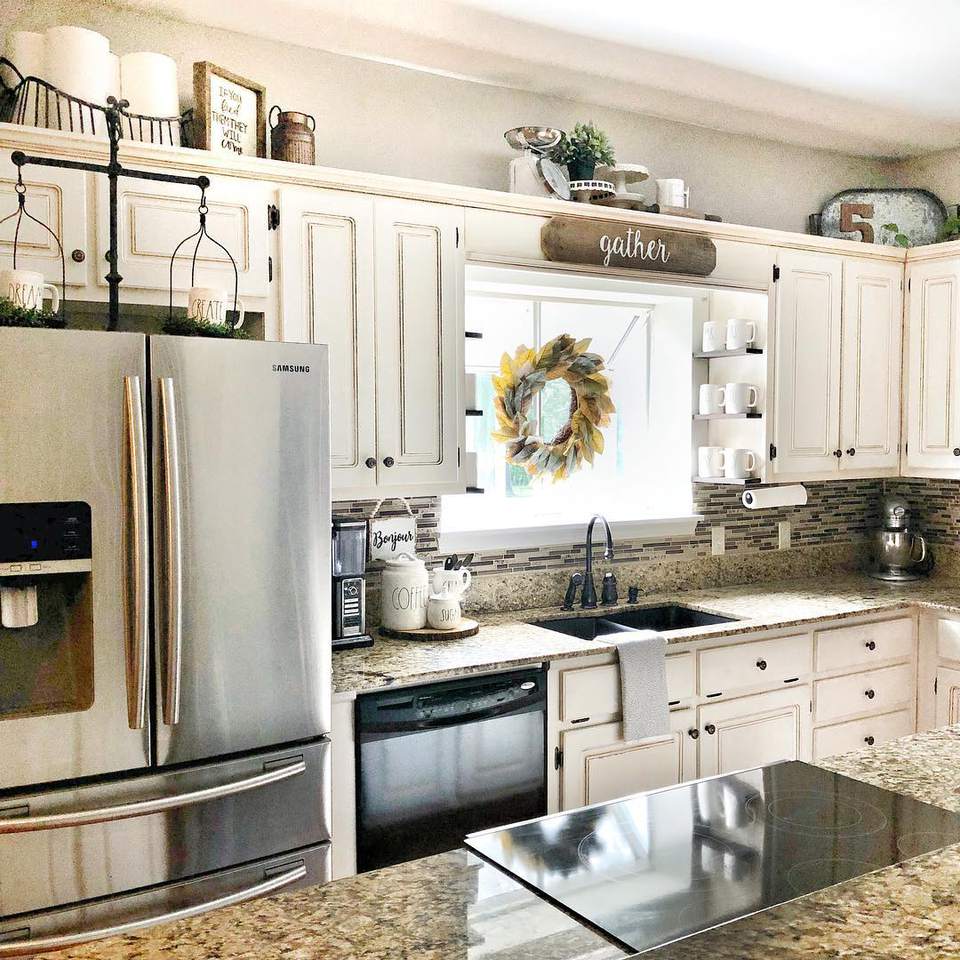 It may seem like your house is just a place to relax, but won't you want it to reflect your personal style and choices? Well, I guess you would, and that is why individuals put good time and energy into choosing the decor of their houses. Every space of your place needs a distinct decor to stand out, and the kitchen is no different.
When it comes to kitchen decor, cabinets are one of the most important features that come to mind. However, often we struggle with the awkward spaces above those kitchen cabinets. Are you also one of those people looking for a solution to add some beauty to those spaces or how to decorate above kitchen cabinets? Then worry no more because we have got you covered.
Here in this article, we have handpicked 15 innovative ideas just for you that can help you renovate or use those awkward spaces and create something beautiful and utile out of them.
1. Lights to Make a Difference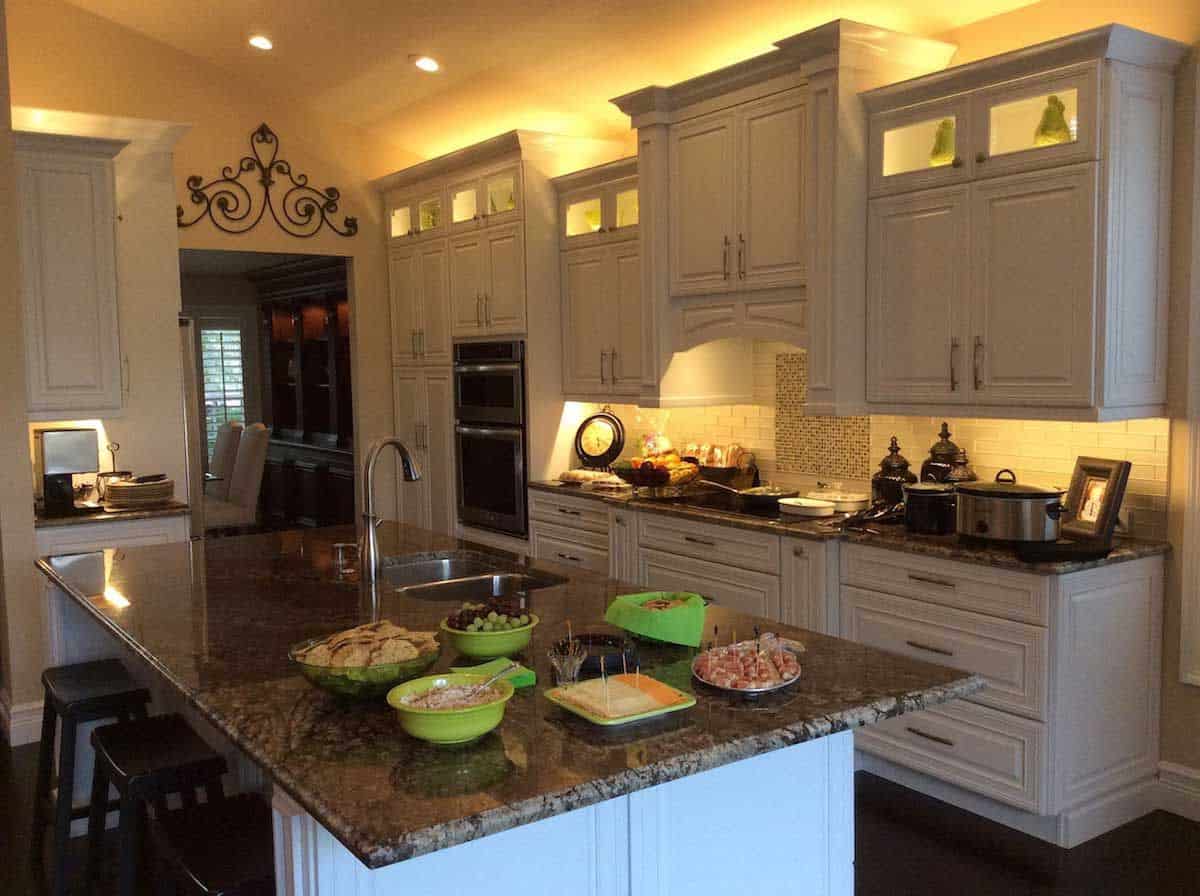 Playing and experimenting with lights is one of the best and quickest ways to accentuate the beauty of any place, be it your bedroom, living room, or more. And the same goes for the space above kitchen cabinets as well.
By choosing suitable light fixtures, you can create a whole new vibe out of that unused space. Different types of lighting solutions can help you create distinct moods. If you think fixtures can go out of your budgetary expenses, you may also go for pretty lamps to light up the space just right.
2. Mirror to Reflect the Style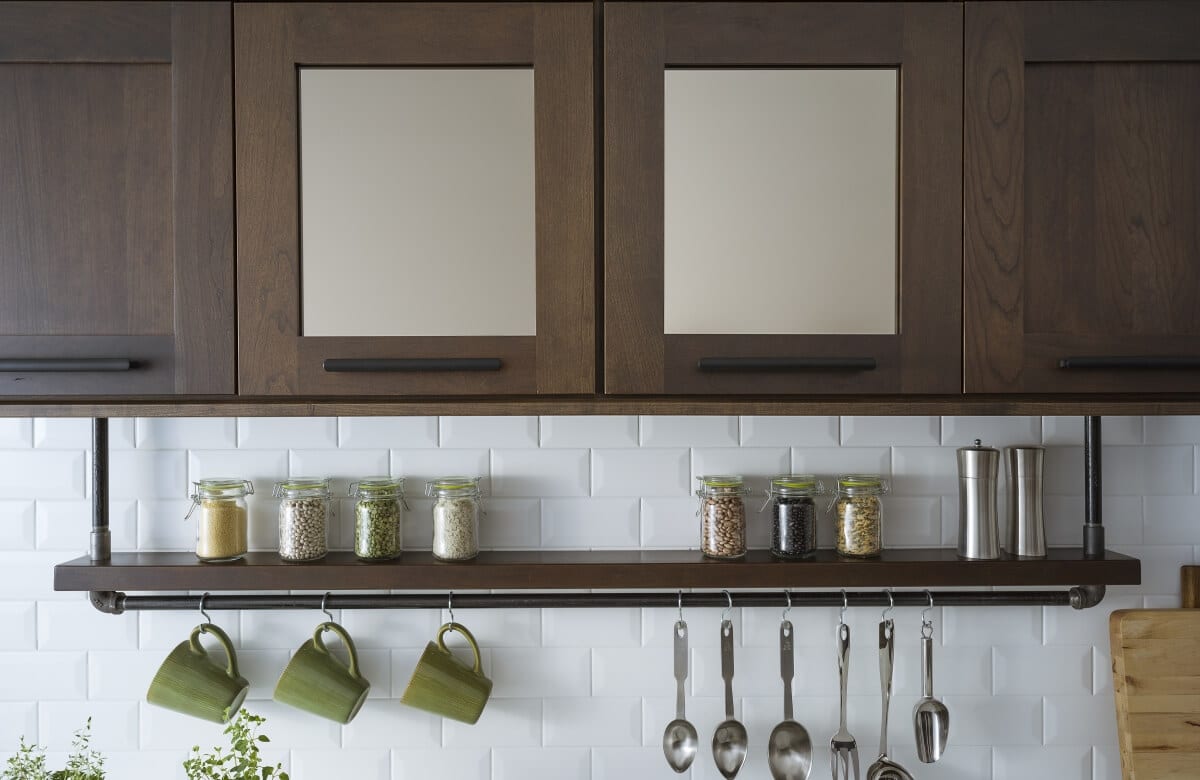 The next best thing you could use to level up the aesthetics of your above kitchen cabinet space is mirrors. Yes, you heard it right.
Mirrors aren't anymore just restricted to helping you with your styling, but they can also make any space look more vintage and classic. Using an oversized mirror or antique designs above those kitchen cabinets can help add an antique touch to the space.
However, you need to understand your kitchen decor to decide on the placement of these mirrors. Make sure to position them on the spot that receives some sort of light to make your kitchen look more bright while also creating an illusion of expanded space
Mirrorize 20 x 24 Antique Gold Mirror for Living Room, Vintage Gold Framed Oval Mirror, Decorative Large Gold Mirror for Wall Decor, (IMP8568)
PREMIUM HIGH-QUALITY: Our ornate gold oval hanging mirror are made to high standard with care and attention to both detail and design. The frames of our decorative gold oval mirrors are made from high-quality and sustainable polystyrene materials which offer a decent quality frame so that our mirrors are durable and long-lasting
VINTAGE STYLE & PERFECT SIZE: This vintage oval mirrors for wall measures 20 x 24 inches with 0.75-inch depth. Give a chic touch to your home with this ornate gold hanging mirror. It also perform well and suit a range of schemes, and it is perfect wall décor for living rooms, bedrooms, hallways, entryways and bathrooms
GREAT GIFTS: Our ornate gold oval mirror features an exquisite antique design which makes it an ideal present/gift for birthdays, Christmas, Valentine's Day, New Year etc. Surprise your family, friends and partners
EASY TO INSTALL: The vintage oval mirrors for wall comes in ready to hang, no assembly required. It can be easily hung on the wall. The polystyrene frame is resilient, lightweight and durable, which helps protect the oval mirror
HIGH SATISFACTION GUARANTEE: Mirrorize is committed to quality and excellence and stand behind every product we make. We know you're going to love your purchase but if you're not completely thrilled for any reason, simply contact us within 30 days of receiving your order and we'll happily resolve the matter or issue a full refund
3. Play with Contrast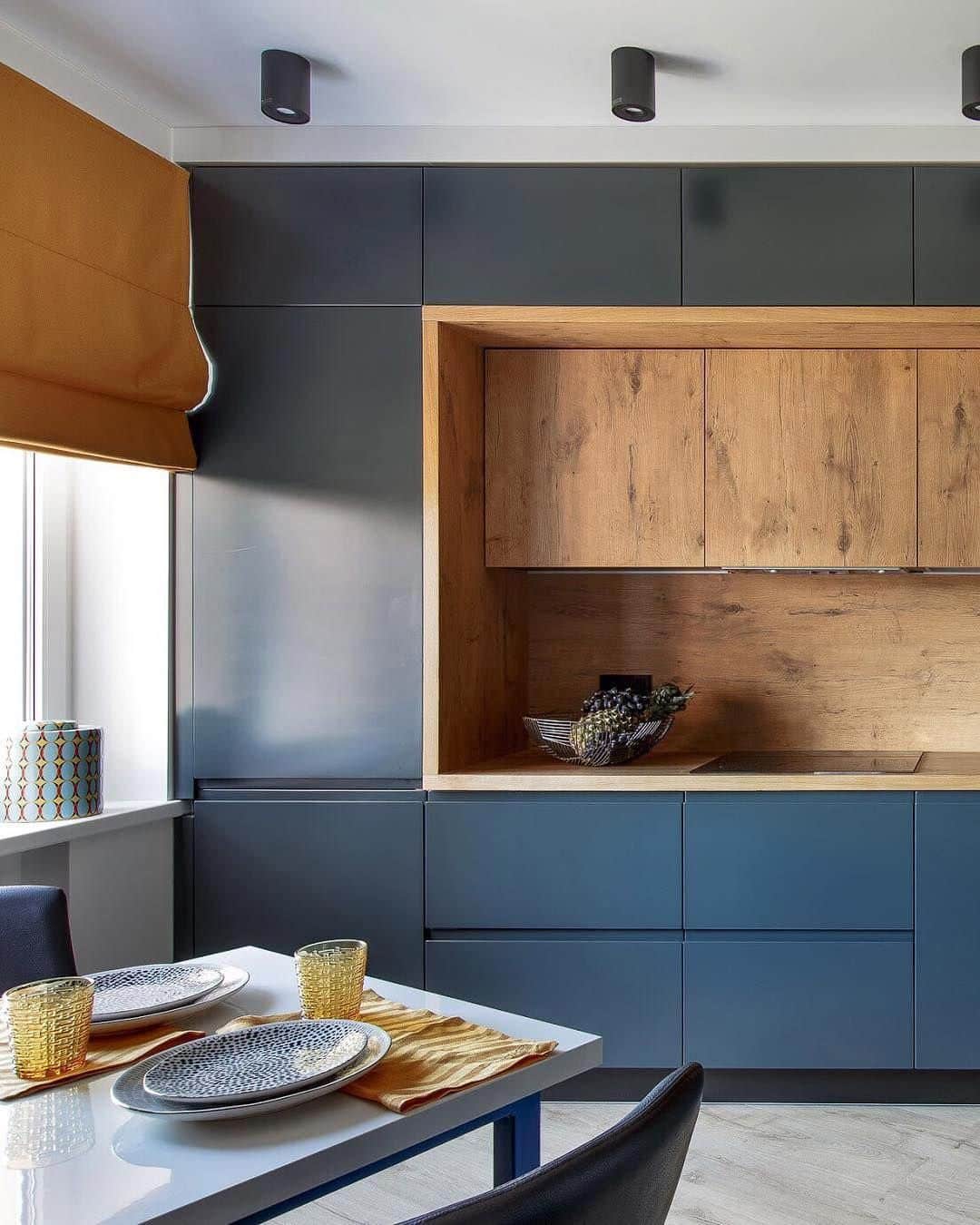 Have you ever wondered how a bold contrast and mix and match of colors always catch your eye? So, why not use this observation to renovate your above kitchen cabinet space?
Playing with contrast, you can create a moody impact in your kitchen. Contrasting can help make a bold statement for any space. A simple change of colors and one can see the magic. If you have a subtle background tile and ceiling, go for vibrant colors to create a dramatic look. Alternatively, if you have some kind of bold background, it is suggested to go for subtle shades.
Make your kitchen space more flaunting with these colors.
4. Over-The-Top Art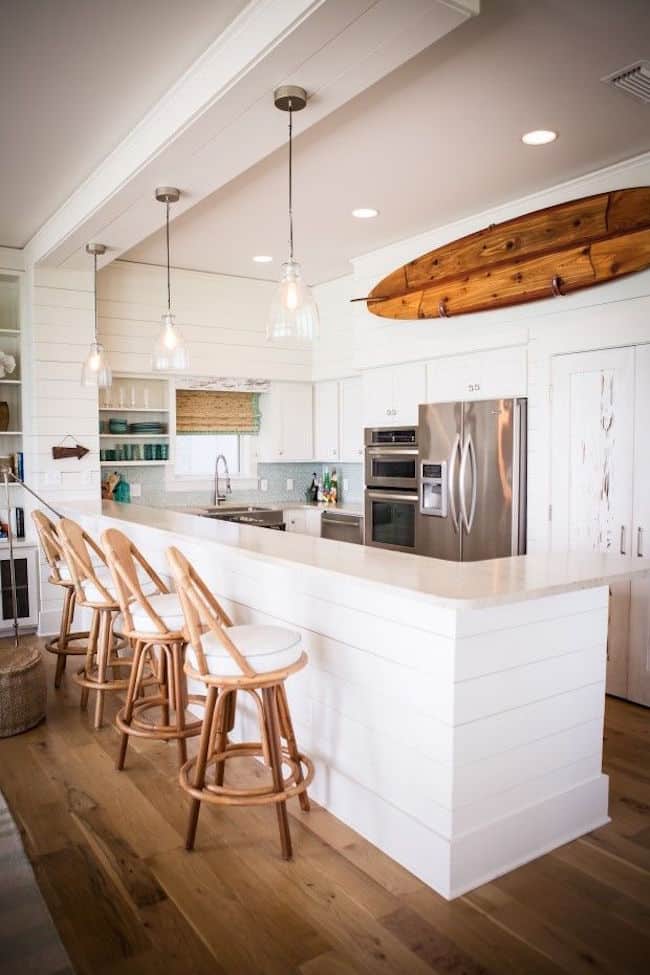 Have oversized objects or artworks that were too big for placement in regular spaces? Then why not place them above these modern kitchen cabinets?
Think about it; you would be killing two birds with one stone. One, your art gets a suitable display, and on the other hand, your above kitchen cabinet space gets attractive artwork to enhance the beauty of your place.
You may use objects like surfboards, vintage frames, antique paintings, maps, and much more. If you consider placing maps, a vintage or funky map of your region will make the whole look more classic.
Sale
VERENIX Vintage van gogh Black Cat Decor wall art?Funny Cat Pictures for Bathroom Home Cute Black Cat Poster Set of 6 08x10inch Unframed (Green,6pcs 08X10IN Unframed)
Black Cat poster Deco: Master art prints in a minimalist style. This famous art print gallery includes Gustav Klimt Garden Cat Print, Vincent Van Gogh's Irises Cat Print, Vincent Van Gogh's The Starry Night Cat Print, Monet Waterlily Cat Print?Henri Matisse Cat Print. Hang this on the wall of your living room, bedroom, office or apartment and see how it instantly refreshes your space!
?Easy to use?Please note that our art set is frameless. Frames and cushions in the pictures are provided as usage suggestions and are not included. You will get six 8"x 10" prints, we left a 0.39" white on each side of the canvas considering you want a frame frame. So you can choose the perfect frame to match your own style and room decor.
?Cat Pictures Wall Decor Prints Quality? cat decor poster artwork use high-quality environmentally friendly ink and high-quality canvas, and use the industry's top printers for layered spraying, the colors are delicate and the transition is natural.bring you visual enjoyment.
?Aesthetic Room Decor? This aesthetic retro room wall decor poster makes your room look full of vitality and creativity. which can provide decoration for your house, living room, bedroom, kitchen, apartment, office, hotel, restaurant, office, bathroom, bar,coffee house, music party decoration etc.
?PLEASE ADD TO CART? All our artworks have been audited to strict factory standards, please buy with confidence, if you are not satisfied with any product within 60 days of receiving it, please contact us immediately, we will solve it for you within Question 24 hours.
Filap Inflatable Stand Up Paddle Board 10'6'' x 31'' x 6'' Yogo Board for Adults and Beginner with Premium SUP Accessories Carry Bag Non-Slip Deck Leash Paddle and Hand Pump Octopus Green
Size & Load Capacity:The inflatable paddle board's size is 10'6"×31"×6".It's ultra-wide design for improved stability and balance while standing,and it's load capacity up to 330 lbs make it suitable for all skill levels.
Durable & Portable:Constructed with PVC layer of paddle board rails are highly strengthened the board durability.The paddle board can quickly inflates or deflates for easy storage - packing down to the carrying bag.
Non-Slip Durable Deck:Special anti-skid design.We've upgraded this inflatable stand up paddle board with a no-slip soft top.
Excellent Paddling Maneuverability:3 bottom panel fins can effectively improve speed,handling and steering for easy use and control.It's handling and steering for easier use by kids,teens and adults alike.
Package Included:Every paddle board comes with paddling essentials,including hand pump,paddle,fin,backpack,leash and toolkit of patch.
97 Decor Victorian Antique Decor - Vintage Antique Poster, Victorian Wall Decor, Renaissance Wall Art Prints, Rustic Oil Paintings Pictures, Moody Maximalist Decor For Home Bedroom (8x10 UNFRAMED)
Victorian Room Decor: Elevate your living space with the timeless elegance of Victorian decor. Our collection features antique style decor and accents that will transport you back in time.
Victorian Country Decor: Bring the rustic charm of the countryside into your home with our French Victorian decor. Our collection features antique-inspired accents and rustic decor that evoke the warmth and comfort of a country cottage.
SET INCLUDES: You will receive 4 pcs antique pictures 8x10" and 6 pcs victorian art 5x7", 5 (UNFRAMED). There're also plenty of adhesive dots to help you hang these posters for victorian kitchen decor, antique wall decorations for living room and victorian bathroom decorations
RENAISSANCE ART: Create a cozy and inviting space with our charming Victorian country decor, bringing a touch of old-world charm to your home.
HIGH-QUALITY ITALIAN RENAISSANCE ART POSTER: Printed on thick cardstock papers, our antique pictures for the wall ensures a premium feel and a long-lasting finish.
Baisuwallart A62050 Abstract World Map Canvas Painting Vintage Posters and Prints Colorful Wall Art Wall Pictures Modern Artwork Framed Ready to Hang for Living Room Bedroom Office Home Decor
Wall Art Canvas prints framed Size:20x40inchx1pcs(50x100cmx1pcs).
High definition giclee modern canvas printing artwork, picture photo printed on high quality canvas.
Stretched and framed,ready to hang. A strong hook is already fixed on each wooden inner frame for easy hanging out of box.
Good idea for home interior walls decor such as living room, bedroom, kitchen, bathroom, studio, guest room, office and others
Real product might be slightly different from the on-line product image due to the computer color display differences.The Canvas Print is already Perfectly Stretched on Wooden Frame with Hooks Mounted on each Panel for Easy Hanging out of Box wall artleaf decor leaf painting leaf prints leaf wall decor plant art simple wall art wall art set framed prints piece wall canvas art giclee canvas art framed wall prints framed canvas art bedroom bathroom kitchen dining meeting living guest room office
5. Personal Library for Book Lovers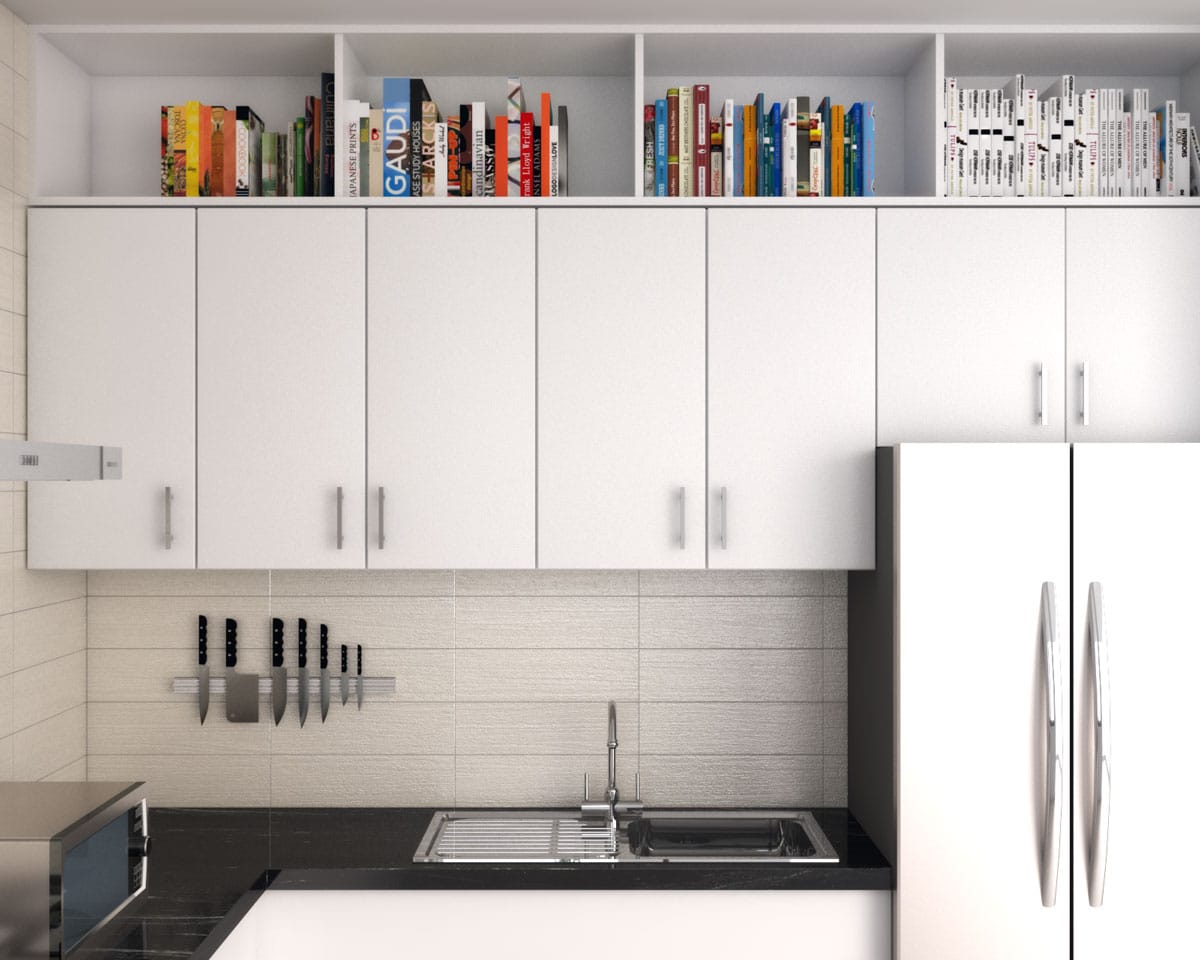 All the cookbooks but no space to hone them down? Well, you got one in the form of these above kitchen cabinets.
The above kitchen cabinets offer you the perfect area to put all your recipe and cookbooks in one place. This also helps you keep all these magazines organized so you can easily find them anytime you need them without wasting much energy and effort. Additionally, this will help you declutter all the spaces that have been occupied storing these books.
This idea not only enhances your kitchen style but also makes it look more neat and organized.
Sale
6. Display Your Artwork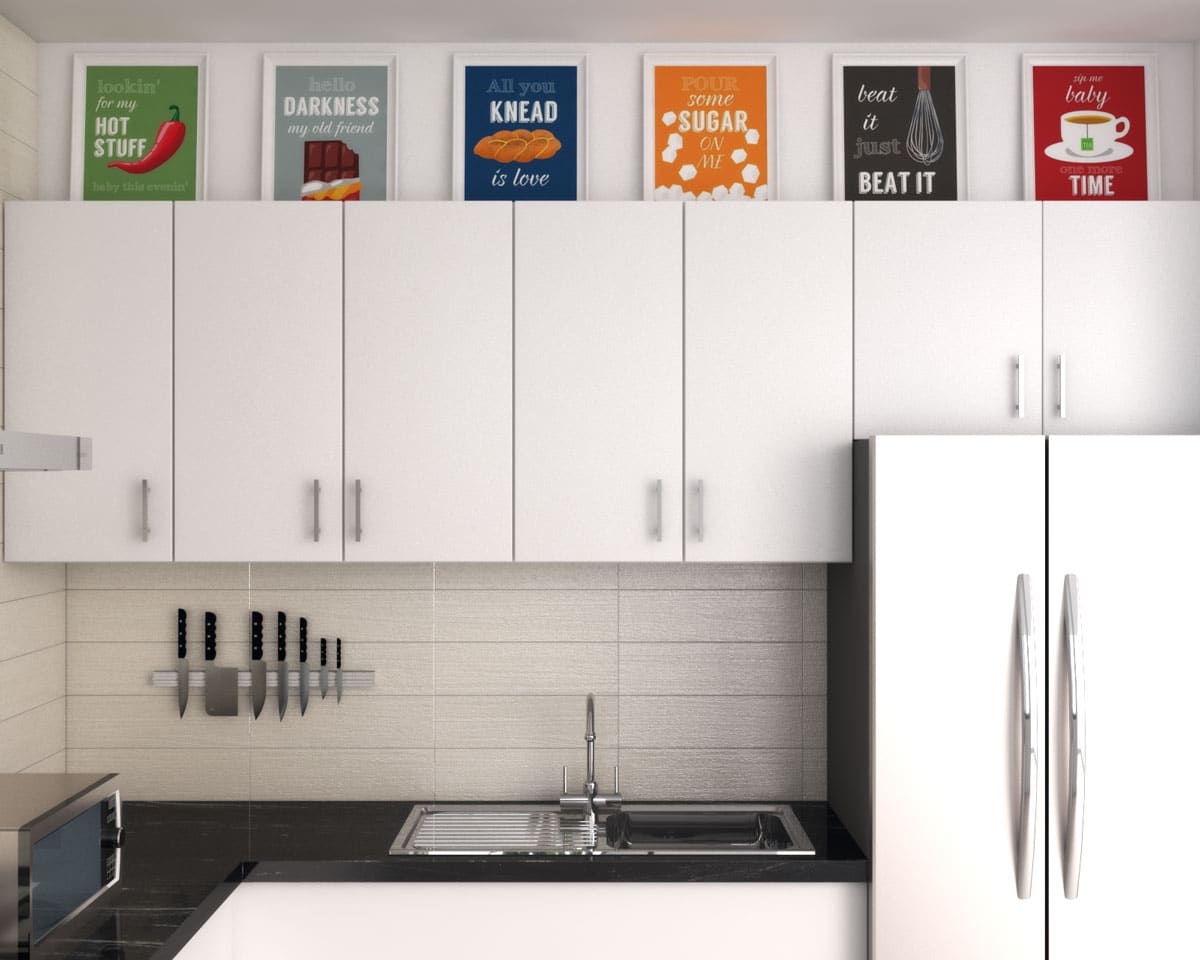 Art lover? Then this idea perfectly suits you. Well, we agree that the above kitchen cabinets are not the first name that comes to your mind while thinking of displaying your favorite artwork; however, they work perfectly well as one.
You can use this area to showcase paintings or miniatures types of essentials. Using miniatures that suit your kitchen theme will pop out and help create a striking look.
7. Chalk Art for Creativity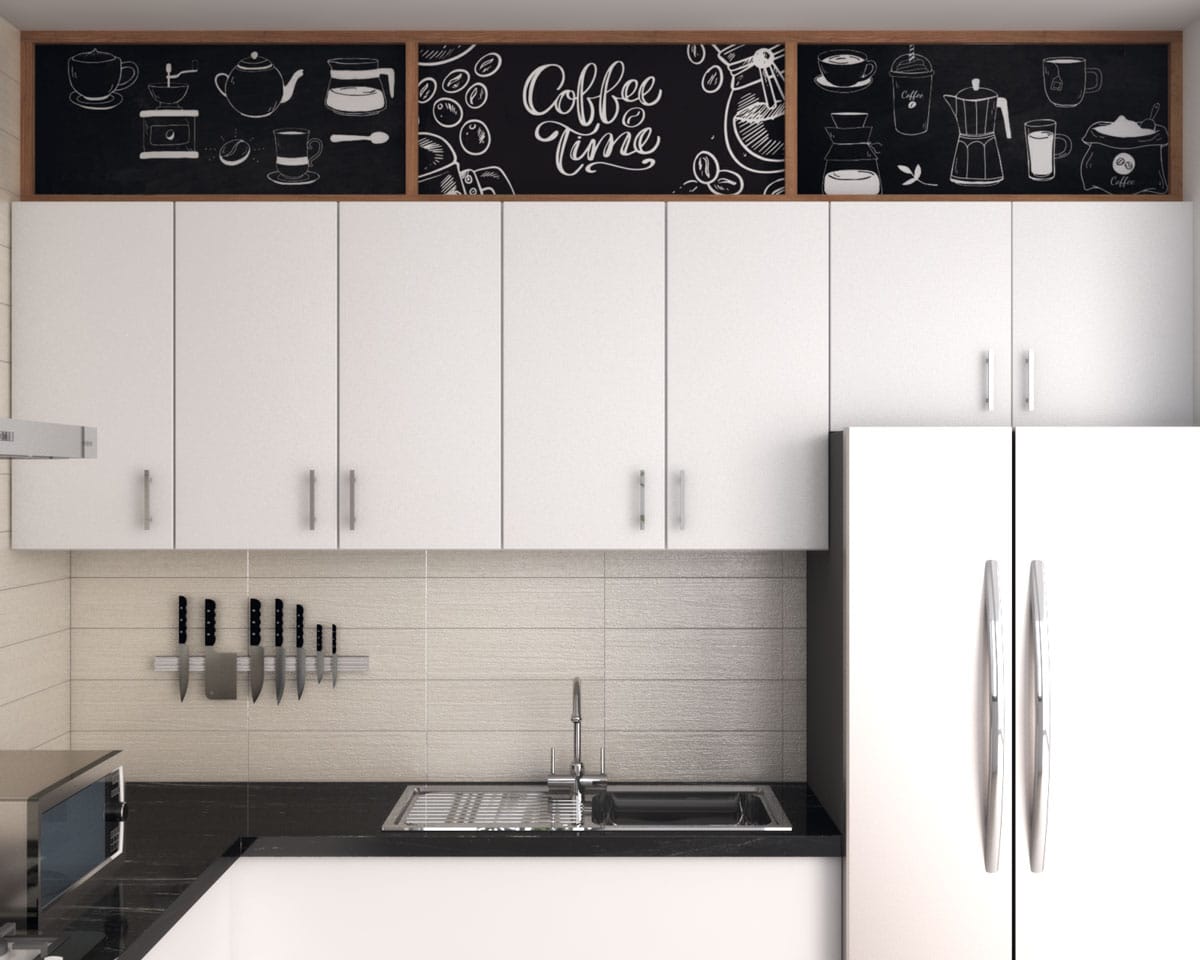 Want to explore your artistic side? Then, chalk art is the perfect way to bring your creativity to life while making use of this generally unused space.
Chalkboard allows individuals to draw, write quotes, and play with cartoons meaning allowing one to explore their creative side fully.
Additionally, some individuals also prefer writing motivational quotes on these boards to keep their energy up while working in the kitchen, while funky images and quotes can keep you entertained. The possibilities are endless.
The best part about this chalkboard is that you may edit the quotes and draw them anytime you want, following the mood and season. So new season, new craft.
8. Exhibit Your Houseplants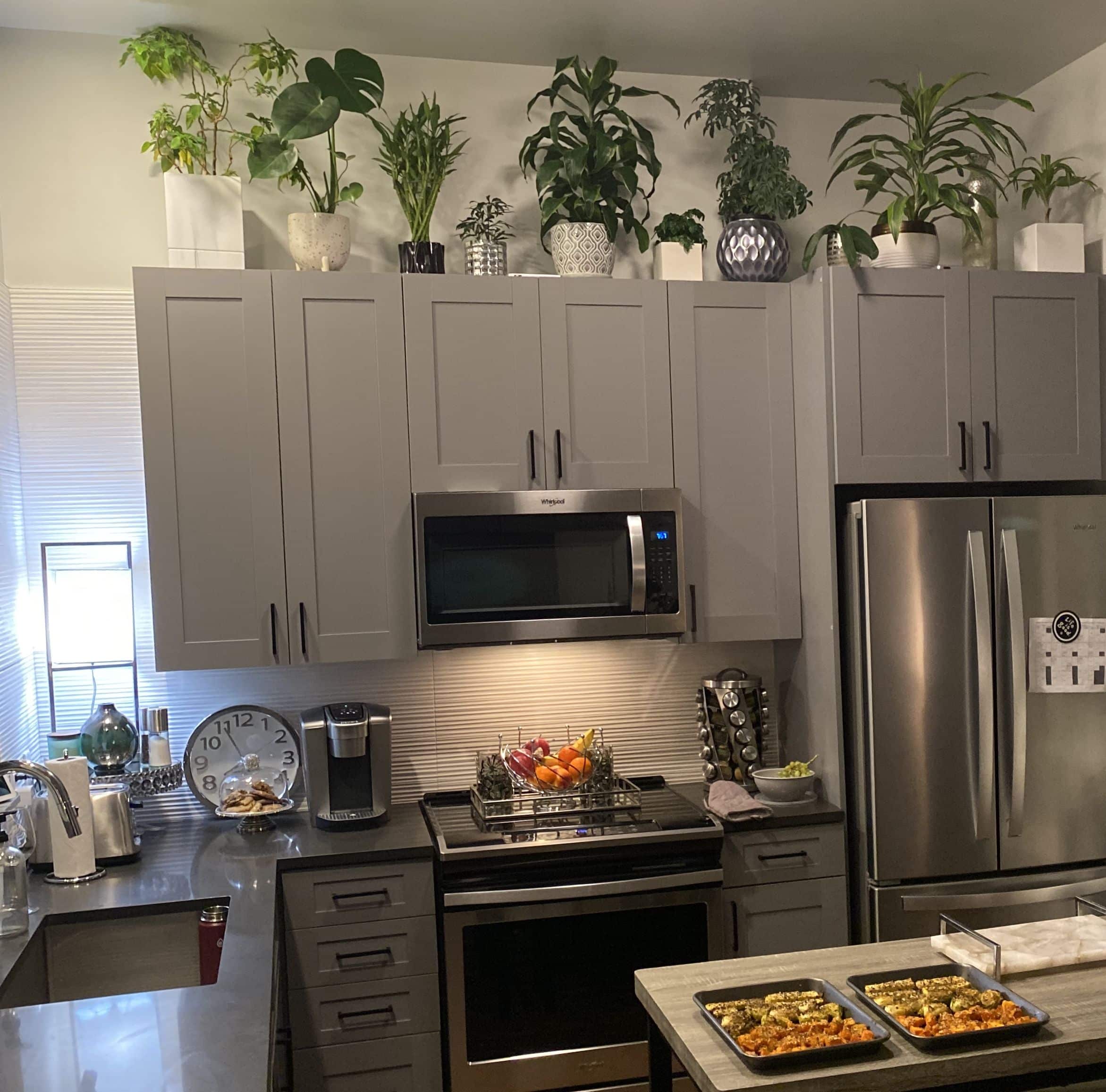 Houseplants have always been a reliable option to accentuate the decor of your house. And you can use them even for decorating above kitchen cabinet spaces.  This idea allows you to beautify your kitchen area while also being environmentally friendly and sustainable. Adding subtle greens to the space can even make the space look more calm and relaxing.
Considering the gap between the above cabinets and the ceiling can help one choose the right-sized plants. Additionally, you may also consider using artificial plants if you think using real plants will require a lot of maintenance.
Sale
Warmplus Succulent Pots, 3 inch Mandala Planter Pot with Drainage and Bamboo Tray, Small Pots for All House Plants, Succulents, Flowers, Cactus, Pack of 6 - Plants Not Included
Pots/Planters Size: 3 inches in diameter, 3 inches in height. Mini cylinder succulent pots are perfect for displaying small succulents, cactus, and herbs. Perfect for any lifestyle and anywhere around the house, office, bookshelf, kitchen, dining tables anywhere. Notice: Plant is not included.
Mandala Style Design: Mandala ceramic Set of 6 mini succulents/flower planters, 3 different pattern designs, bright and eye-catching. The pots are made from high-end, durable ceramic baked at a high temperatures to ensure that color will not fade over time. A firm and smooth surface can prevent scratches and keep it in a new state for a long time.
Ideal Gifts: Plants pot has a positive impact on our health and happiness by purifying the air, reducing stress, and contributing to an overall sense of well-being. It is an ideal gift for plant lovers, Wedding, Birthday, Mother's Day, Christmas's Day, and New Year.
Drain Hole & Bamboo Tray: There is a drain hole at the bottom of each flower pot, which can drain excess water and help your plants keep healthy, and is equipped with a dish made of bamboo dish to prevent water from overflowing.
Solid Package & Assured to Buy: Succulent pot is wrapped in thick foam, shockproof and drop-proof, reducing the chance of damage during transportation. If you have any questions or questions, please feel free to contact us, our dedicated customer support team is always at your service.
9. Customised Compartments and Shelves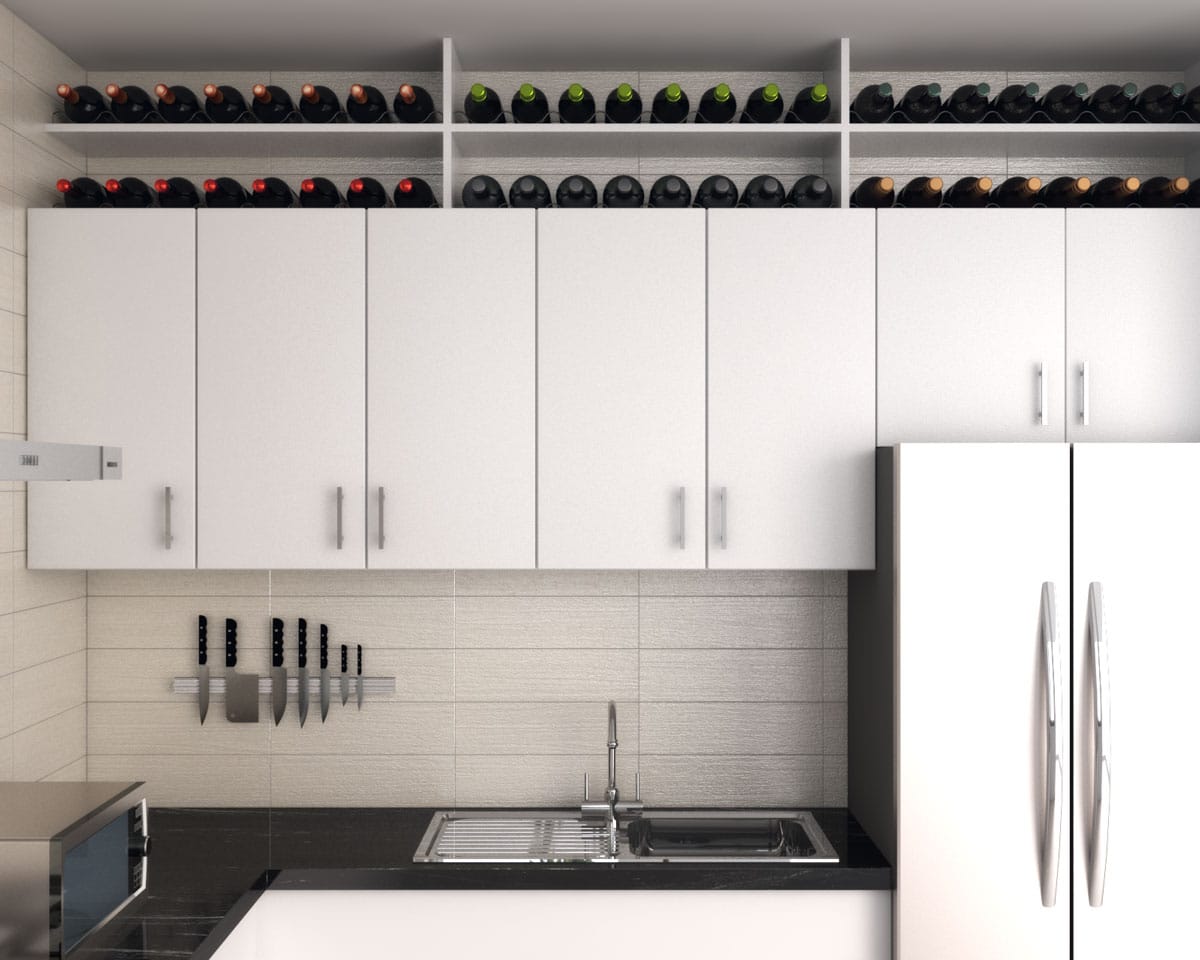 Floating shelves and adding cubies can be other creative ways to enhance the storage area above the kitchen cabinets.
Additionally, these shelves and compartments can be customized by using colors and designs. The best part about this kind of shelves is that they fit perfectly well with the already existing cabinets.
Moreover, these compartmentalized shelves are quite practical and can be used to hone down your kitchen stuff following their categories. For instance, all types of glassware can be used for one compartment; the other one can be used for vases, and so on.
10. Wallpaper for Luxury and Style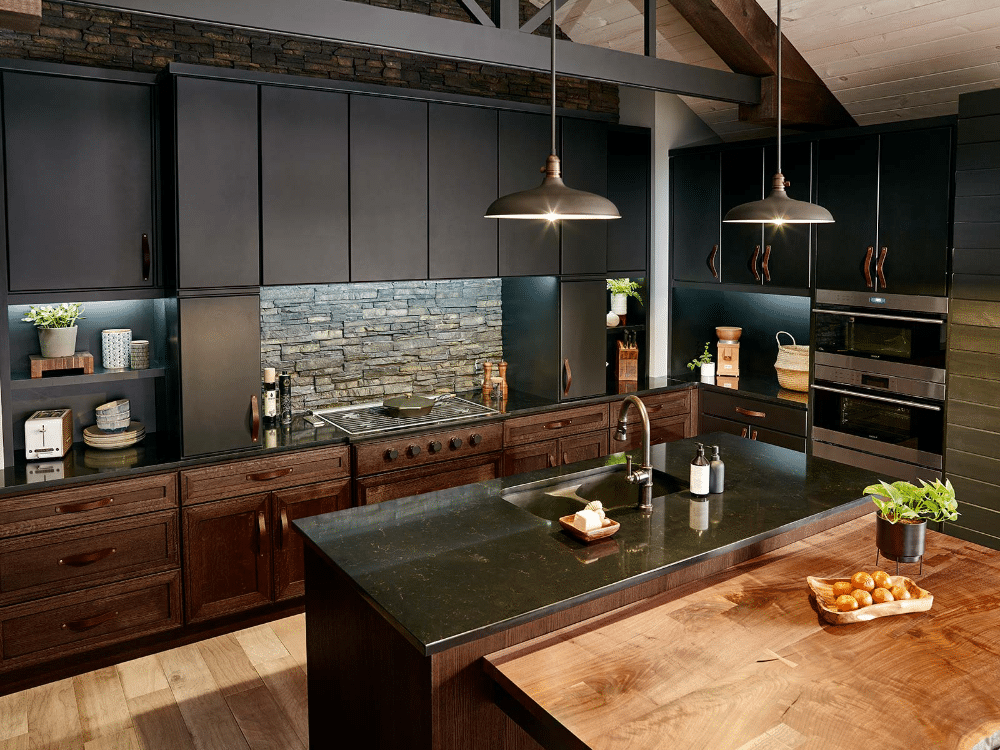 When it comes to renovating your old spaces, the practicality of wallpaper can't be simply ignored.
These wallpapers are available in different sizes, colors, and designs, giving you plenty of choices to choose from. By using these wallpapers, you can easily catch everyone's eye and make them think that this left-out space was always a part of your decor plan from the beginning.
Timeet Kitchen Contact Paper Waterproof Self Adhesive Removable Walpaper Film Protective Vinyl Black Tile Contact Paper Black White Peel and Stick Wallpaper for Bathroom Laundry Room 17.7"x197"
Product Features: The thicken design surface is covered with waterproof film, but it can still be cut easily~Help you achieve the effect you want~
Color: Blue,Gold,Beige;Design:Stripe Patchwork;Size:17.7"x197 "(45x500cm);Total Covers:24.27 sq.ft/Roll
Eco-friendly Material: Made from removable self-adhesive pvc material, non-toxic and will never damage your walls,no glue required
Easy to Install: There have grids on the backing paper.Just Cut,Peel and Stick;Say goodbye to the traditional mode and easily decorate the home life
Used for:Kitchen Backsplash,Countertop Bathroom,Laundry Room,Shelf Liner, Cabinet liner, Table Surface, and DIY Furniture,everything you can imagine
11. Baskets for Decor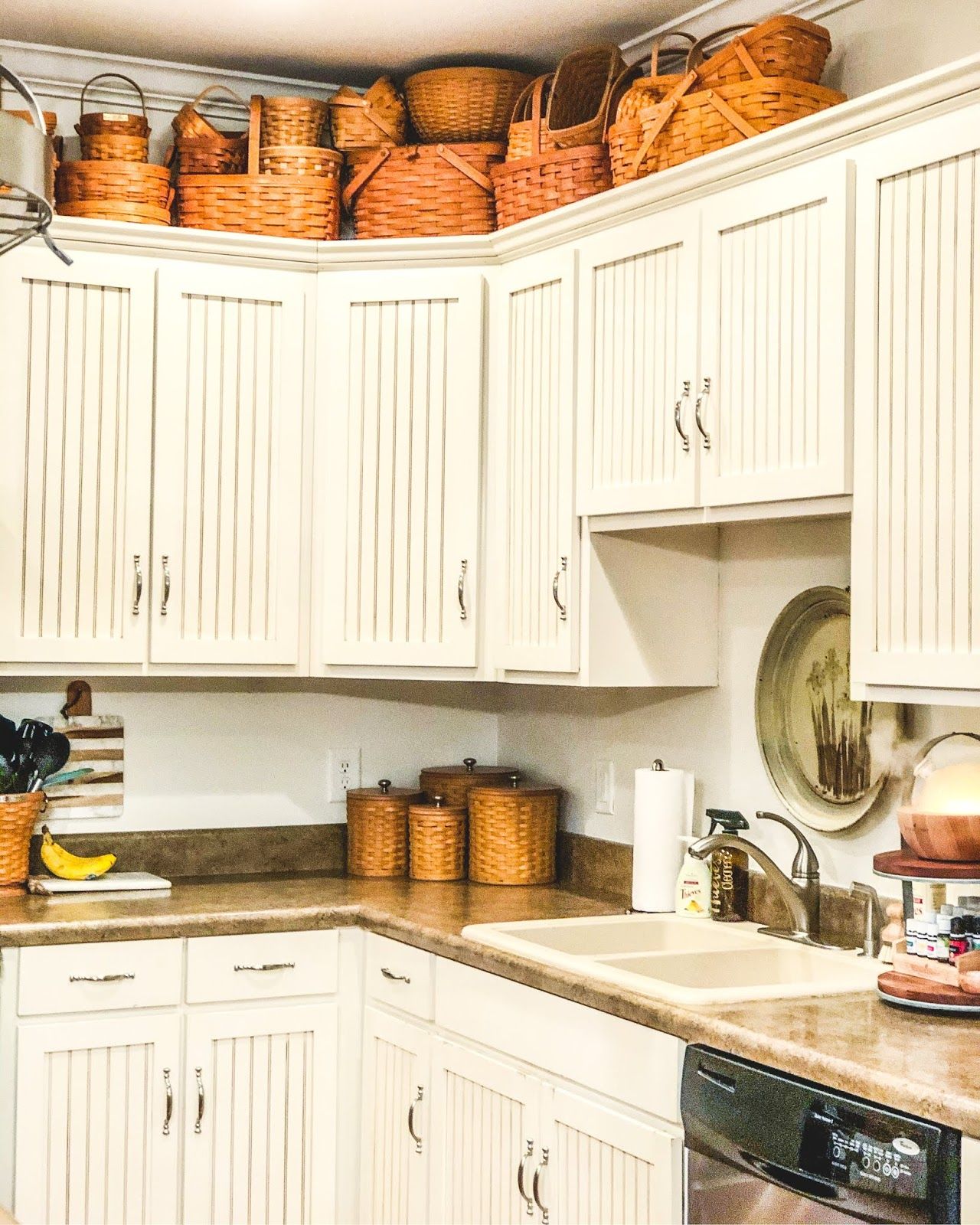 Woven baskets are one of the most practical and preferred ways to enhance the aesthetics of your above kitchen cabinets. They can also help you with enhanced storage while adding a minimal design to your kitchen area.
While choosing baskets, consider the gap size between your above cabinets and ceiling. This will help you choose the right size baskets, and the gap also determines the number of baskets you may place above these kitchen cabinets.
mDesign Hyacinth Braided Woven Kitchen Basket Bin with Built-in Handles for Organizing Kitchen Pantry, Cabinet, Cupboard, Countertop, Shelves - Holds Food, Drinks, Snacks - 6 Pack - Gray Wash
INSTANT ORGANIZATION: These braided woven storage bins keep home clutter under control by storing all of your kitchen and pantry essentials; The built-in handles makes them easy to transport from room-to-room; Store and organize pasta, packets, extra supplies of salt dressing and vinegar, macaroni and cheese boxes, water bottles, soda pop cans, juice boxes, snacks, granola bars, pouches, onions, apples, baking supplies, and condiments; Set of 6
BUILT-IN HANDLES: These storage baskets have integrated, built-in handles making them easy to pull on and off of shelves; Easy-carry handles let you transport bins throughout the kitchen; Move from cabinet or pantry shelves to table, island, or countertop; Use together to create a large organizational set or separate the items for coordinated storage throughout the room; Decorative and functional, these stylish and versatile baskets add a natural touch to any room in your home
FUNCTIONAL & VERSATILE: These woven bins maximize storage in any room in your home; Create coordinated organization in drawers, shelves, closets, cabinets, and dressers; Use these anywhere you want to organize such as bedrooms, offices, living rooms, craft rooms, and more; Great for closets, dresser drawers, linen closets, and dresser tops; Use these baskets to optimize compact spaces in dorm rooms, cabins, campers, RVs, and apartments
QUALITY CONSTRUCTION: Made from natural hyacinth in a braided woven pattern over a steel frame; EASY CARE: Clean with a damp cloth
THOUGHTFULLY SIZED: Each Measures 12" x 9" x 6" high
12. Thrifted Accessories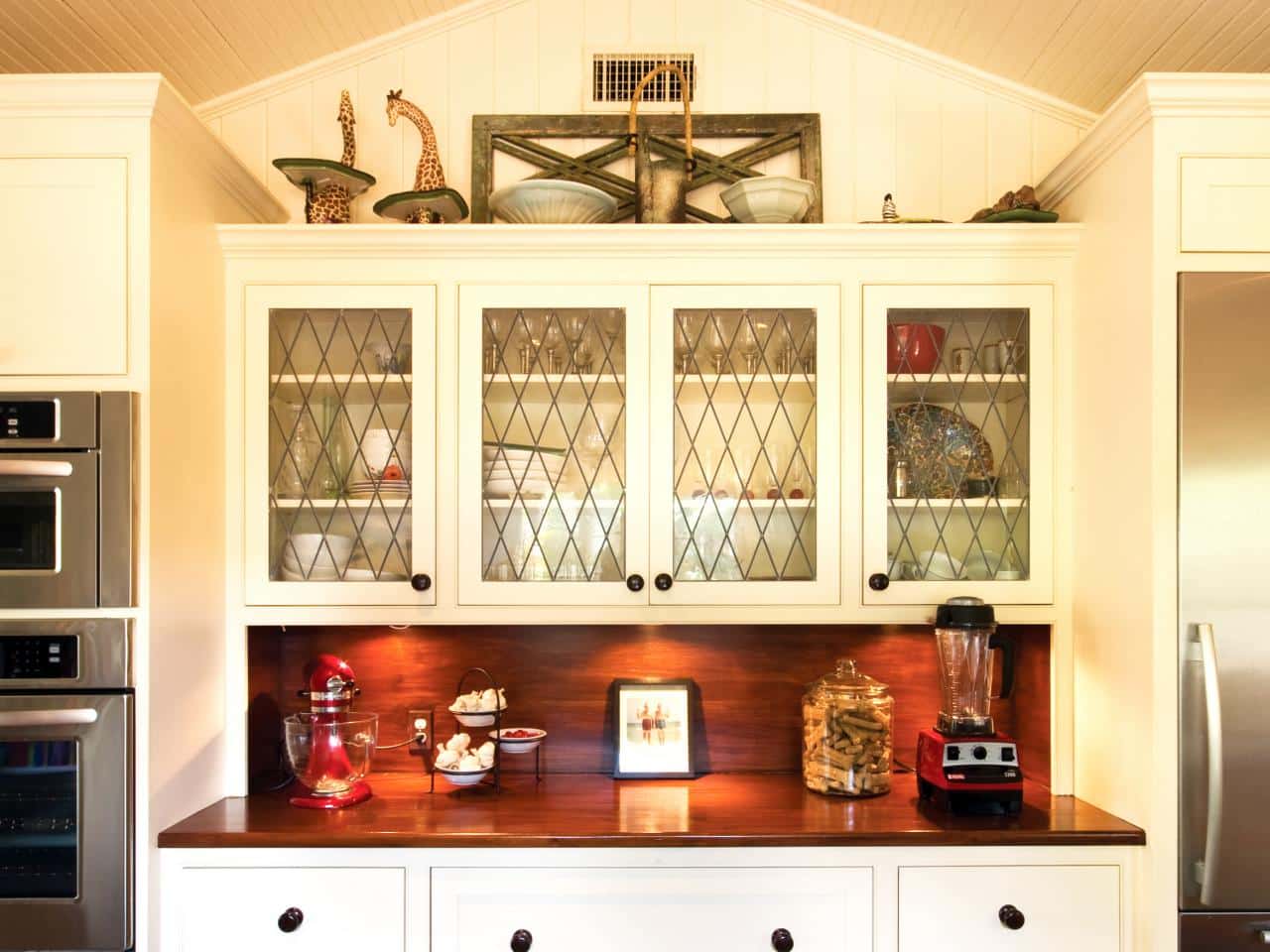 Do you like hoarding new accessories every time you go to your local market or online? What if someone tells you that something amazing can be created using these thrifter accessories as well? Yes, you heard it right.
House designers suggest using such accessories in a display with the above kitchen cabinet decor accessories like jars, rustic frames, organizers, chopping boards, cards, and much more could be used.
13. Crockery Display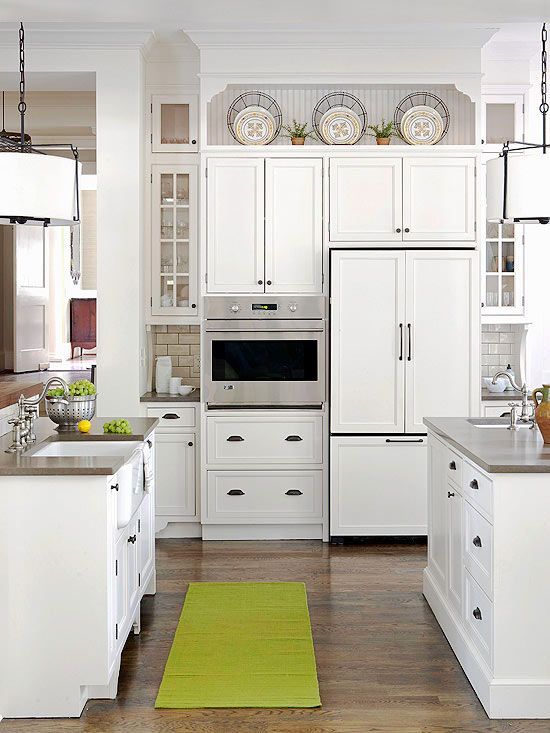 Beautiful crockery is an easy way to appeal to your guests. So why not go a step ahead and showcase your crockery over these above kitchen cabinets? You can use fairly sized plates, bowls, and much more to create a beautiful look. Plates in contrasting colors against the background could create a bold look.
14. Showcase Your Glassware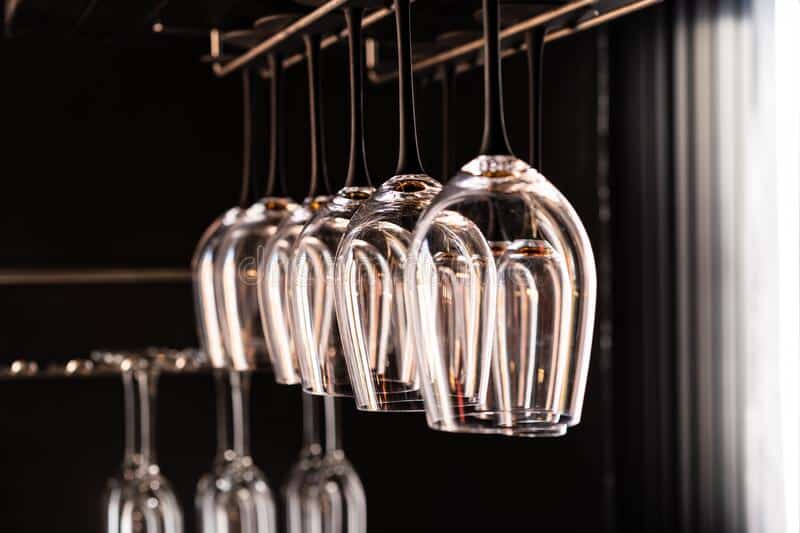 We often hear that quality glassware is important in enhancing your drinking experience. However, have you ever thought that the same glassware could be used to accentuate the beauty of your kitchen? Yes, you read it right.
Now all the wine glasses and the other precious glassware that you want to keep safe and protected can be stored in these above kitchen cabinets. Showcasing glassware above kitchen cabinets is helpful in two ways- first, it looks decorative, and second, they're out of your toddler's reach.
ISMASOAN Ribbed Glassware Set of 12, Glass Cups 12 oz and 7 oz, Glasses, Fluted Glassware, Drinking Ripple Mixed Drinkware Sets
Two Sizes Practical Set - ISMASOAN ribbed glassware set contains 12 glass cups in total, and there are two sizes inside. 6 pcs of 12 oz (Caliber: 2.6 inches, Base diameter: 2.2 inches, Height: 5.4 inches) and 6 pcs of 7oz (Caliber: 2.6 inches, Base diameter: 2.2 inches, Height: 3.5 inches). The practical ribbed glasses in 2 sizes offer a unique style option for any occasion!
Unique Stacking Design - This fluted glassware is a unique vertical stripe origami style, which is comfortable to hold. The unique shape of the wide top and narrow bottom makes these fluted glasses stackable for easy storage and saves your space. The origami style is very classic and elegant, which can make a great addition to your wine collection and add beauty to your dining table!
Thick Glass Material- These ribbed drinking glasses are made of high-quality durable lead-free glass, which strives for perfection in every process. With thickened construction, these ribbed glass cups are stronger and scratch-resistant than ordinary glassware, and they are dishwasher safe, ensuring you can use them safely in your daily life.
Multiple Uses- These ribbed cups are versatile and can be used to make soda, iced coffee, milkshakes, smoothies, juices, cocktails, or other fun drinks. It is suitable for a home, bar, dessert shop, ice cream parlor, or other places. It is packaged in a beautiful and portable color box, whether it is a Mother's Day, Thanksgiving Day, birthday, wedding, Christmas, or new home gift, it is a very good choice and a perfect choice for holiday gifts.
Satisfactory After-Sales Service - ISMASOAN origami-style ribbed glassware sets are all packed in a good foam color box, which ensures they can reach customers safely. If you encounter any problem, you can contact us at any time, we will provide you with a satisfactory solution.
15. Expand Your Cabinets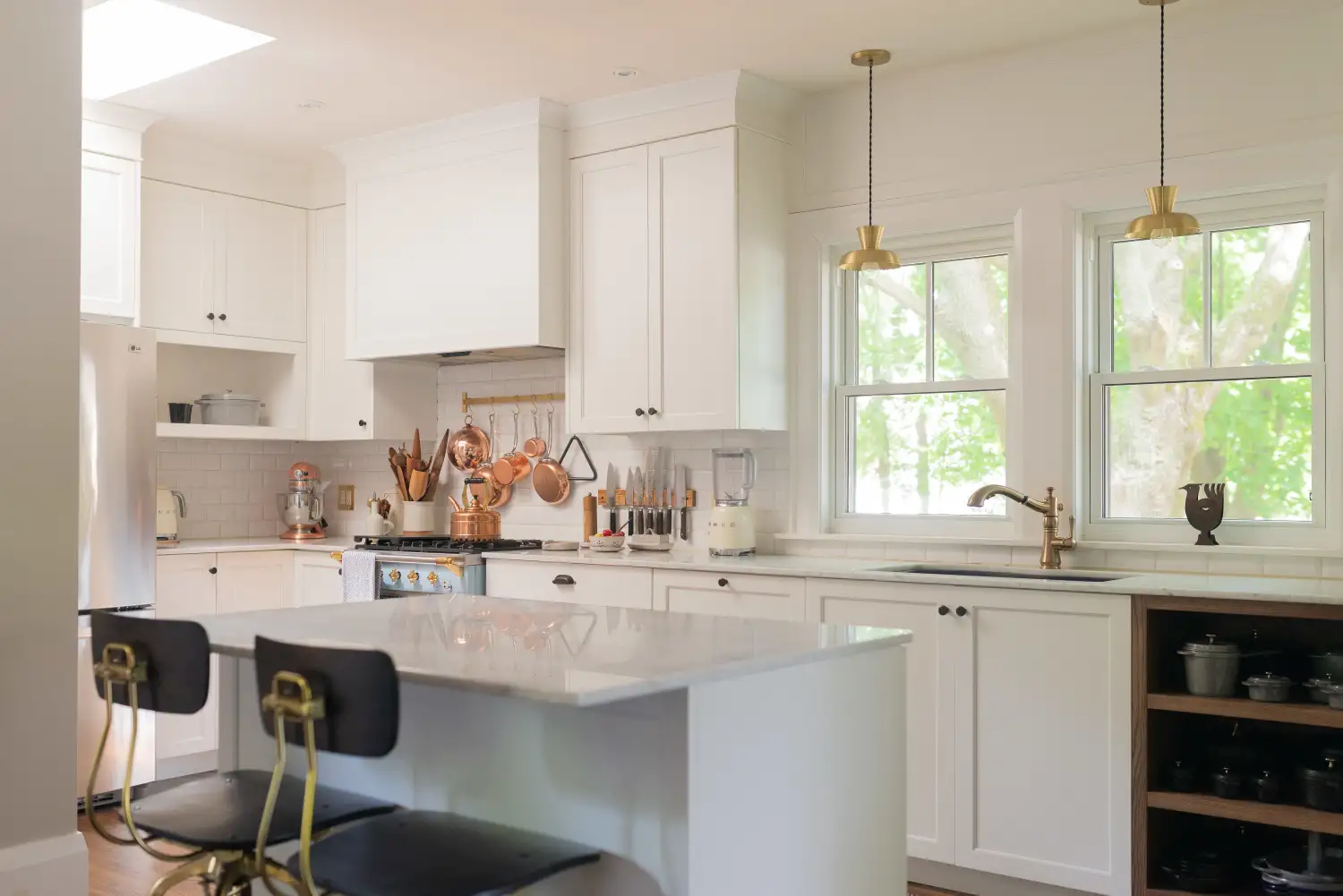 However, if you don't want to go with the hassle of doing anything and simply want to create an enclosed space, then getting your cabinets expanded could be your perfect choice.
With simple molding and using tools like plywood and more, you can expand your cabinets and get a closed space. This will help you get rid of that awkward gap altogether.
Conclusion
At first, the space above kitchen spaces could seem unattractive and repealing; however, you may use them as windows to explore your creativity. With a little understanding of ideas on how to decorate above kitchen cabinets, you can give these spaces a completely new look while also enhancing their practicality.
The best part is that there are a variety of ideas that can help you renovate this usually unused space. You may use them to make your kitchen more functional or modern.
You may bring different elements together to create a unique theme. Here, in this article, we have discussed 15 ideas that can add texture to your above kitchen cabinets while not completely altering the previous look but adding texture to it.
Comment below to let us know how you plan to renovate your above kitchen space