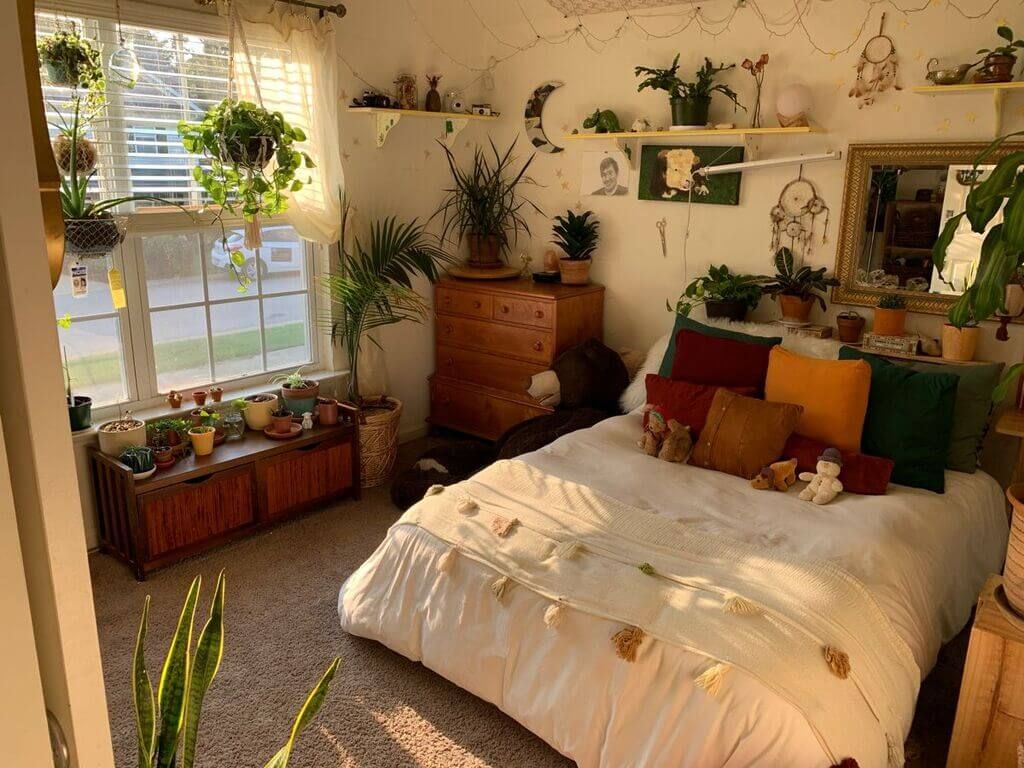 Are you living in your weary and old room because you think an aesthetic roommeans cutting your pockets? What if we tell you that you can make a charming room with a limited budget and minimal effort?
For transforming your house, it should be adorned with attention to detail, providing comfort and elegance. What an aesthetic room will want is creativity and unique ideas. With artistry and functionality together, you can make your room aesthetic and a reflection of your personality and style.
By perfectly finishing the details of your room, impress your guest with a unique room. Let us save you from a boring room with this curated collection of 18 aesthetic room ideas you can not miss!
1. Walls & Photos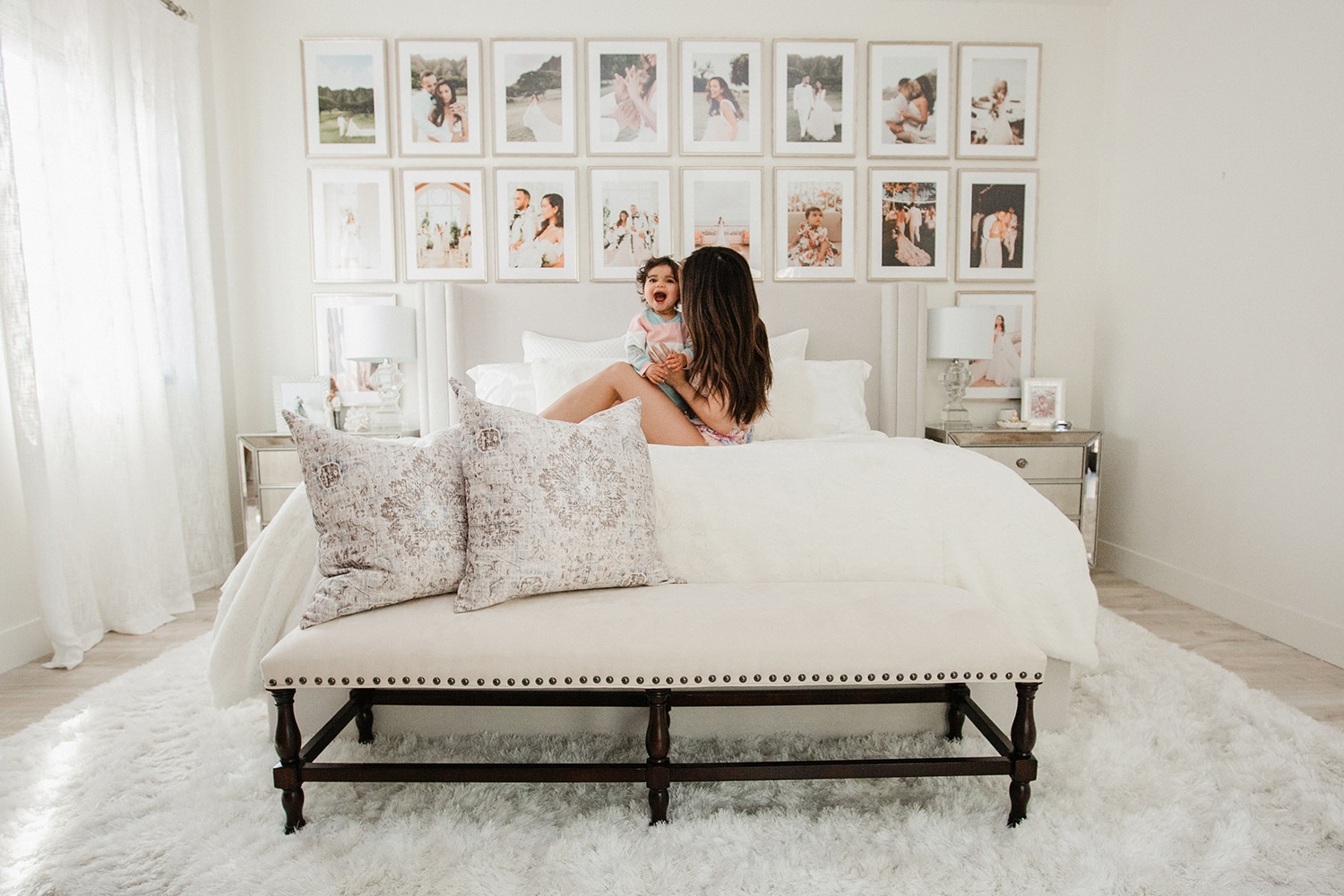 Do you have an empty wall and have no idea how to make it appealing? A photo gallery wall never fails room decoration ideas. To build an aesthetic room, wall decoration with photos is a fun project for you. It is an easy-to-do and cheap way to make your room impressive. There exist numerous ways to use photos for wall decoration.
One of them will be hanging the photos in a color-mosaic pattern. You can also follow a color scheme of photos you hang to match the antiques of your room. For creating a color pattern, you can choose photos that have color contrast. To make it more impressive, you can add fairy lights to your photos.
2. Art Prints for the Aesthetics

A blank wall is not intriguing at all, so here's an escape from a boring and empty space in your room. If art prints are your fascination, you will love using them in your room. You can anchor your favorite art pieces to the wall and give them a compelling effect. When accessorizing your room with art prints, choosing prints of the right size is important.
For filling up the small spaces on the wall, small prints will be ideal. But for covering up the larger spaces, small prints can kill the look of your room. While choosing the colors, make sure it fits well with the color contrasts of your room. Here's a tip, first, set up wall decoration with the art print, and then select the accessories with contrasting colors.
Habseligkeit Sage Green Master Wall Art Prints, Abstract Matisse Wall Art Exhibition Posters, Vintage Art Boho Art Prints, Retro Room Decor for Aesthetic Bedroom(8x10inch, Unframed
Unframed 8x10 Flower Market Posters: There are 6pcs butterfly poster room decors come unframed, you can DIY your hanging method as you like.
Matisse Wall Decor: The cute poster with vintage and abstract styles is suitable for the room style with personality.
Gallery Quality: Habseligkeit floral home decors are made of 300gsm premium paper with an matt film onto the surface, which makes the minimalist wall art prints water and dust resistant.
Room Decor Aesthetic: The vintage style of the pictures ensure that your home is full of aesthetic while blending with the other decorations of the room.
Pretty Valentine's Gift: Habseligkeit aesthetic wall decors come with some little cute stickers and glue dots for stick-up in a sturdy envelope. Which makes a wonderful gift for everyone.
3. Magic with Mirrors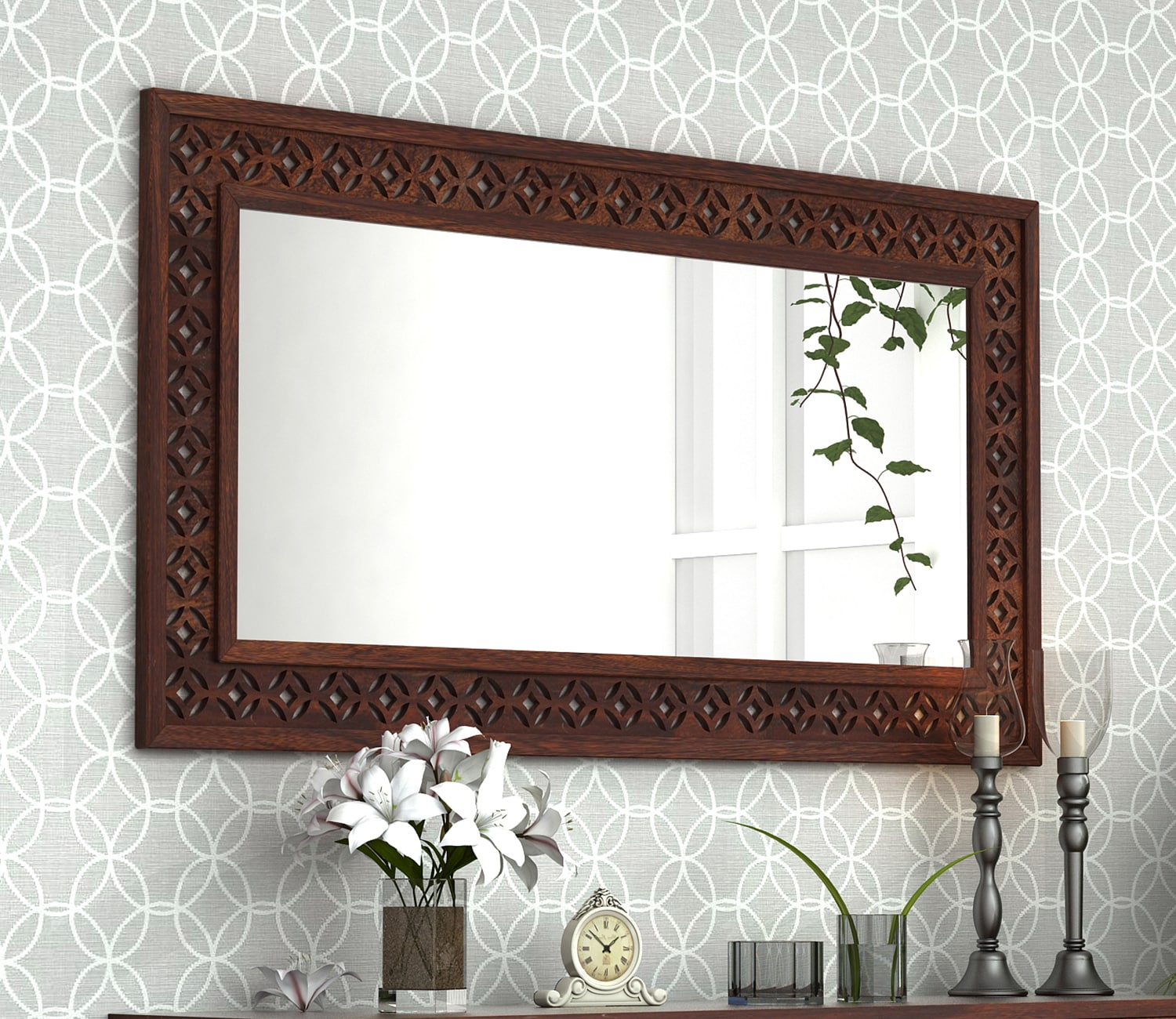 Magic mirror on the wall, who's the fairest one of all? You must use a mirror in your room aesthetics if you want the answer to be your room. Use mirrors in your room not just because of their basic functionality but to add elegance & style to your room. An attached mirror with accent furniture is the most common way to use mirrors for room decorations.
Plants, flowers, or lights are a few other options that you can exploit to enhance the look of your aesthetic room. A big mirror on the wall will be as pleasing as hanging multiple mirrors on the wall. Decorating with mirrors can upgrade how your room looks, but too many of them can make your room look crowded. Natural lighting, placement, and number of mirrors you use must be considered on the basis of the house interiors.
Barnyard Designs 18x24 Metal & Dark Wood Farmhouse Wall Mirror, Wooden Large Rustic Wall Mirror, Bedroom Mirrors for Wall Decor, Decorative Wood Wall Mirror Living Room, Bathroom Vanity Mirror, Brown
Decorative wall mirror - Our decorative farmhouse wall mirror features a metal and wood frame that's been gently distressed to give this large rustic wall mirror a modern, shabby-chic feel.
Rustic farmhouse decor - This wood wall mirror will lend a vintage-inspired look to your home with its rustic wall mirror design. Our farmhouse mirrors for wall decor will bring a warm, country feel to any space.
Ready to hang - This hanging wall mirror comes with pre-installed hooks on the back. It can be hung vertically and horizontally. Ideal bedroom wall mirror or hanging wall mirror for living room, bathroom vanity mirror, or wall mirror for office.
Dimensions - Metal and Wood Wall Mirror Frame: 18" x 1" x 24". Mirror Glass Dimensions: 13.75" x 19.75". Wooden Mirror Frame Width: 2". Color: Brown.
100% refund/replacement guarantee - Full refund or replacement is FULLY GUARANTEED for mirror(s) damaged/warped on arrival, no return is needed, simply send us some pictures through Amazon Message to show: the damaged mirror(s); the front and back views of the outer box(es); the label information on the outer box(es).
4. Get Creative with Window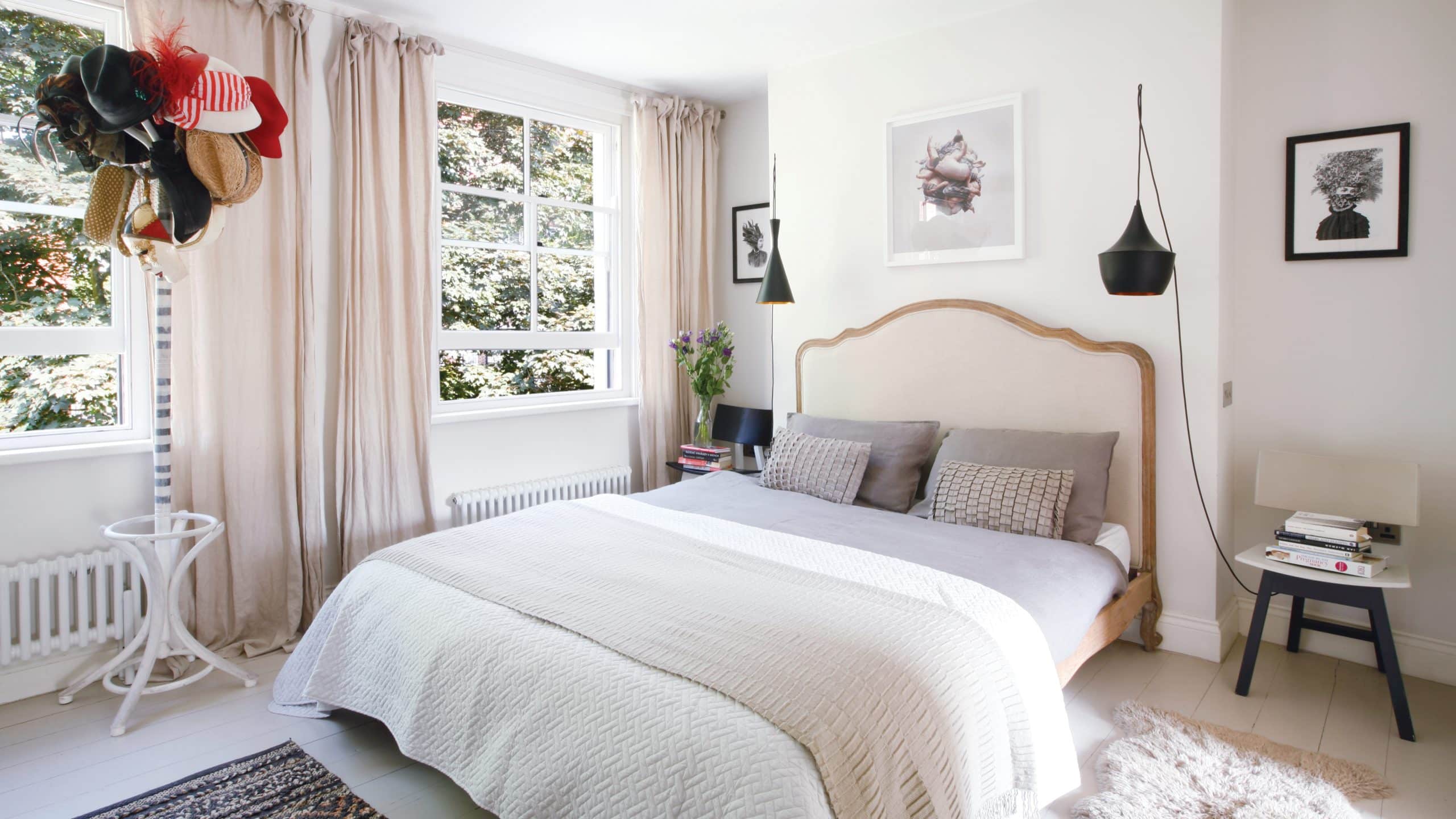 If your room has a window, you can not miss experimenting with decorative ideas for your room. There are infinite things you can do with your window. Place plants, build bookshelves, add contrasting curtains, attach fairy lights, get window films, or install Venetian films. To help you, we will guide you through a design that can be built easily.
Place plants to add color to your room in the corners of the window. Pothos, Aloe Vera, Papyrus, Croton, and Thimble cactus are a few of the indoor plants well-suited for enhancing the interior. Match the curtains either with the color of your room, or you can add a contrasting color palette. Window films are another great option for creating a distinct pattern to build an esthetic room.
5. A Clever Windowsill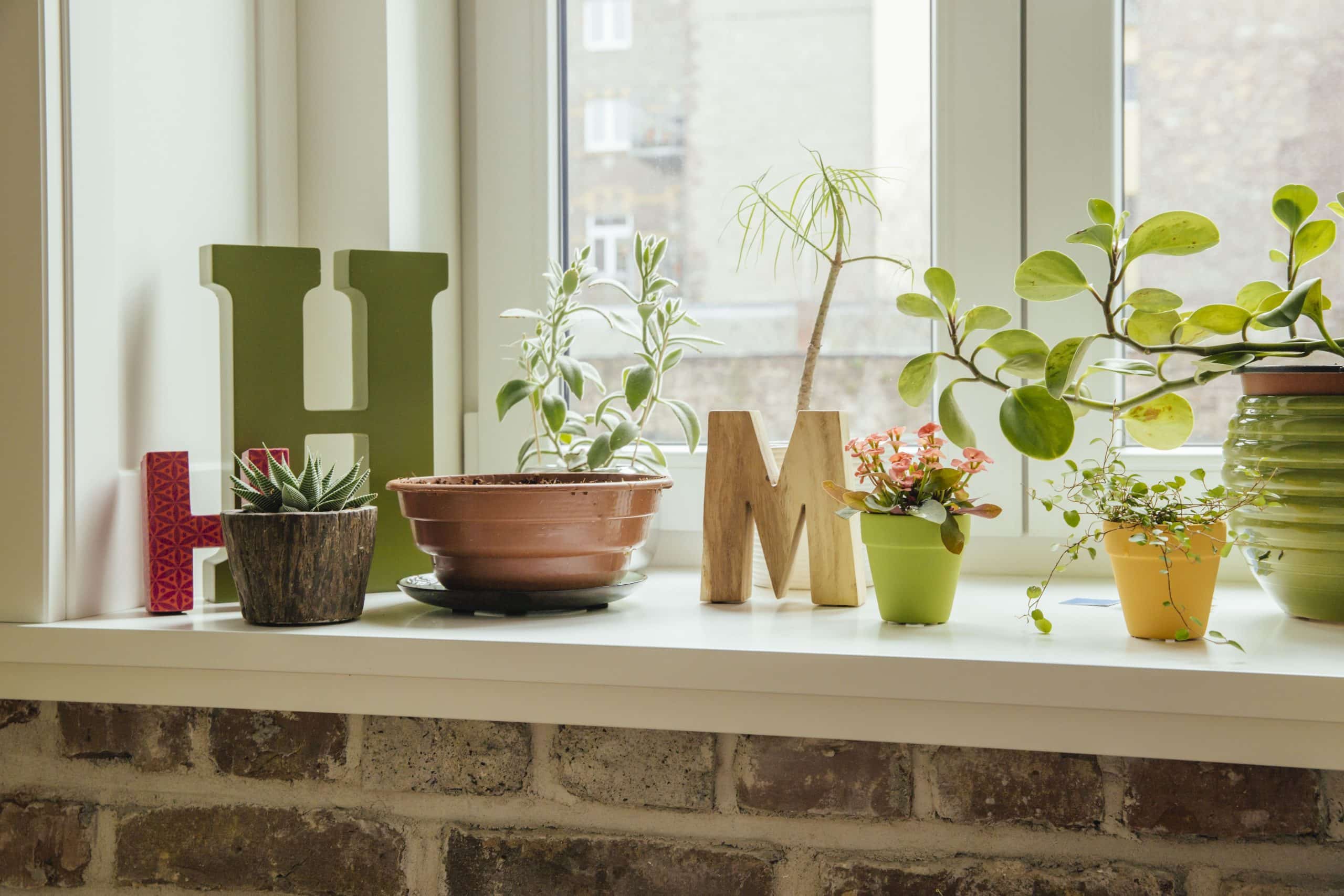 We already know how windows can be optimized for making a unique decorative room. If your window has abundant space, the windowsill can be focused to add finer details to put together an aesthetic room. Display your love for unique antiques with window sills. If you have a collection of artsy antiques, displaying them on your windowsill is never a mundane idea.
To enhance the outlook, you can use a few plants to provide colors to your sill on planters. Positioning candles in elegant holders makes for an amazing window sill. Photo frames and modern art antiques are other interesting things to add. Placing a few books will also elevate the aesthetic of your room.
6. A Book Corner is Interesting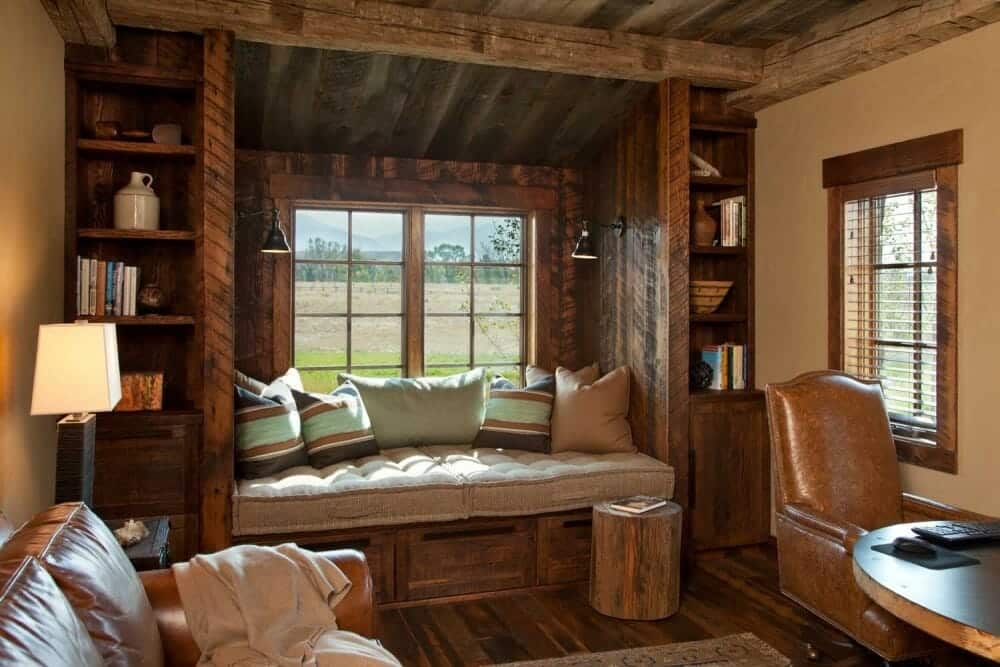 Are you an avid reader, the unavailability of space in your room to accommodate a reading area can be frustrating. Even if there's plenty of space, a book-reading nook at your window sill will always be a unique idea. If you want to build a reading area, the window sill must be wide. Place your favorite books and enjoy reading with shared glances of the outside weather.
To complement the outlook, you can build a bookshelf near the corner of your window. You can build a seating space as well. A comfy lounge chair with a few pillows will make it look classy. A lamp can be installed to provide better lighting for reading. If you choose this room decoration idea, we promise this will become your favorite spot in the room.
7. The Aesthetics of Wood Beams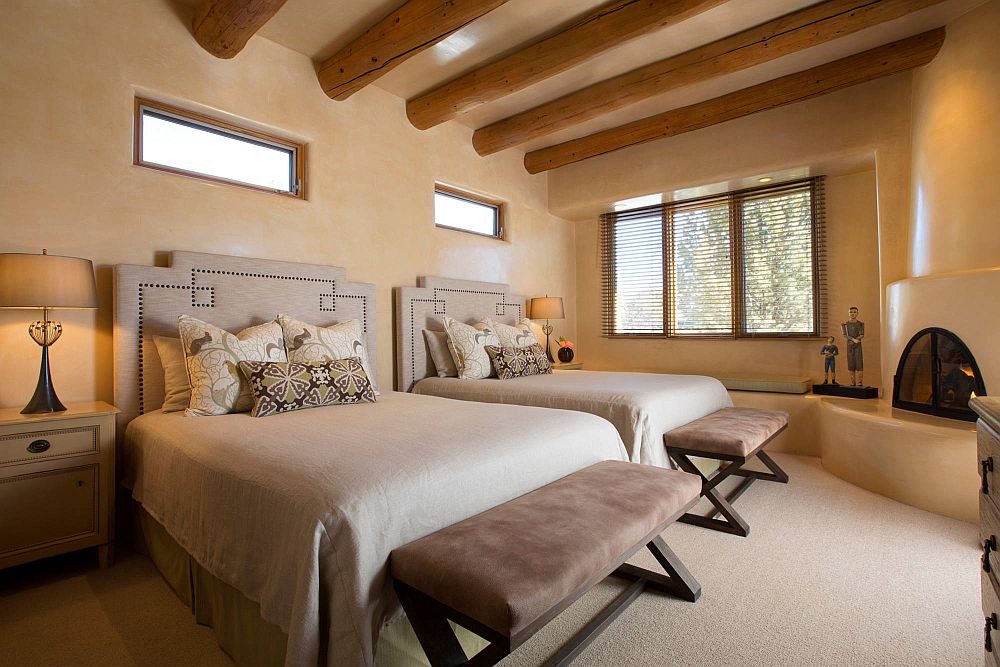 Wood beams can add a tasteful touch to your interior designs. No doubt, the wonders of wood beams are so popular! The false ceiling designs incorporated with wooden beams are in high demand. There are different designs of wood beams that you can incorporate into your aesthetic room design. When choosing this room decoration idea, make sure you choose the right wood type. For example, oak is the first choice for a lot of people because of its durability and hardwood.
But other cost-effective options (like Pine & Hemlock) can be considered. For an exposed wood beam interior design, try to contrast the color with the walls and ceilings. The natural hues of the wood are preferred mostly. The strength must be considered. If the wood is adhesive and water resistant must be checked before planning this room decor idea.
8. Faux Vines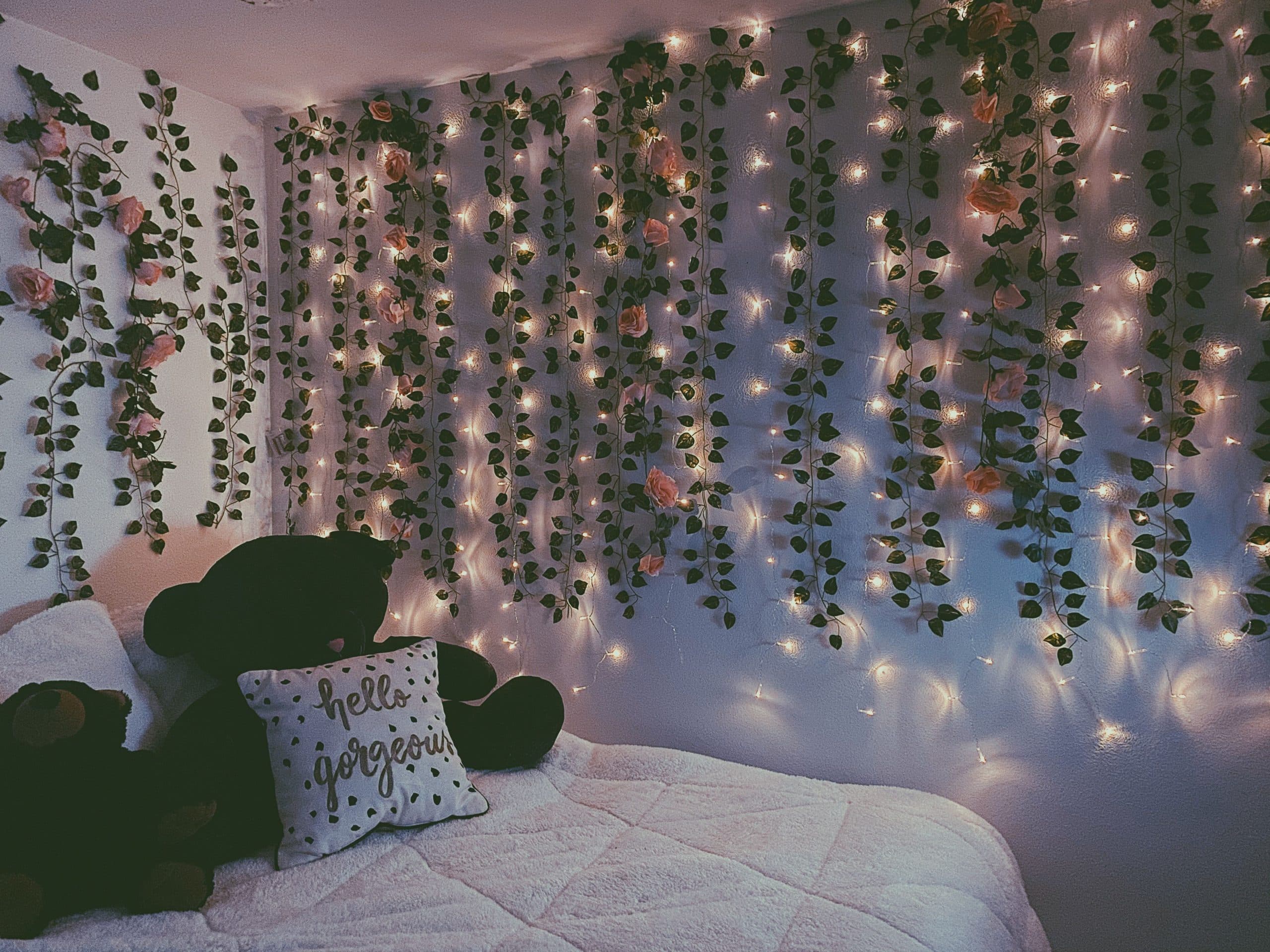 Faux vines can make your room look dreamy and bring a sense of calmness from nature. What is the best thing about it? It will require almost no maintenance and no chances of inviting a bug indoors. Wall decoration with faux vines, along with other decorative items like fairy lights, will amuse every person visiting your room.
To complement the simplicity of the faux vines, you can use a gallery wall, lighting, or wall hangings. If room decoration with faux vines is something that does not fascinate you, you can add it to your windows as well. A window showing a spectacular view will definitely make a faux vine a hit for your aesthetic room. The corners of the room can also be targeted for throwing away boredom in your room.
CQURE 14 Pack 98Ft Artificial Ivy Garland,Ivy Garland Fake Vines UV Resistant Green Leaves Fake Plants Hanging Vines for Home Kitchen Wedding Party Garden Wall Room Decor
🍀SIZE:Our ivy garland made from Silk,Plastic,High Quality,Each garland plants 7 FT Long,total 98Ft,Leaves about 1.5-1.8 inches in diameter,comes with 14x artificial ivy vine.Each ivy vine garland holds 80 leaves.
🍀SUITABLE OCCASION:The artificial ivy garland can decorate weddings,festivals,safari parties,home decorations, gardens, fencing, floral tributes,sheds Swing frame,air-conditioning pipes,water pipes,door frame,exposed wires,stairs,led lights,etc.
🍀CRAFTSMANSHIP: Artificial ivy vine main technology is spray-free process, green environmental protection, instead of spraying and electroplating process, to a large extent, reducing solvent emissions. Not fading,UV resistant , not falling off, good wear resistance,Non-flammable.
🍀DURABLE and REUSABLE: Sturdy and texture clear ivy leaf are made of fabric, stems are made of plastic, It's soft, and easily bent or cut down as you need, and adapt to all kinds of weather。Hanging ivy garland does not require any sort of special care.
🍀SERVICE:CQURE stands behind all of its products with super customer service. If for any reason you are not satisfied in greenery garland, please don't hesitate to contact our customer service for help.
9. Floating Greenery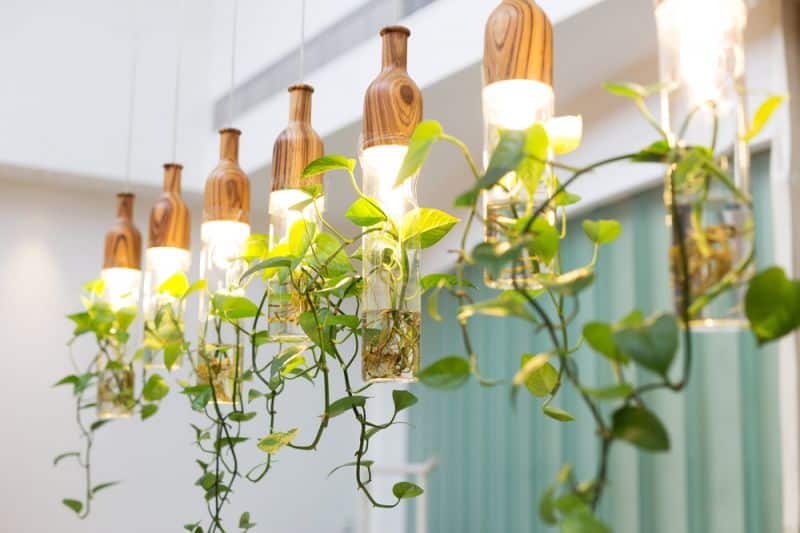 Interior plant decoration has many variations, and one such variation is by using floating plants. Adding plants that grow in water will also add a splash of tranquillity to your room. Philodendrons, Pothos, Lucky Bamboo, Coleus, Spider Plant, Arrowhead Plant, and Dracaena are some of the floating plants you can go for.
You can place them with other decorative items or create a theme in the plants themselves. Although the plants can easily be maintained, providing optimal conditions will make them happy plants.
The light exposure, nutritional demands, and temperature are a few pointers to take care of. With floating plants, rejuvenate the aesthetics of your room. Place them in empty bottles, vases, or jars, and they are ready to grow and be an exquisite display in your aesthetic room.
10. Air Plants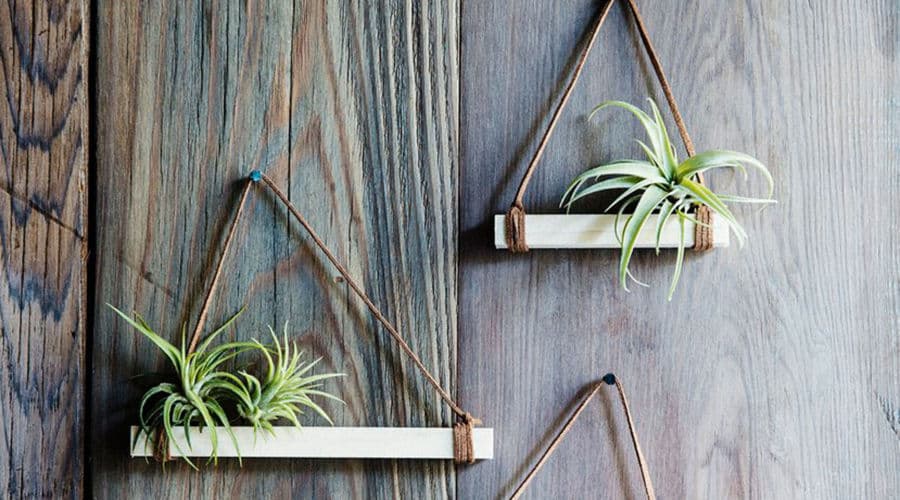 Another category of decorative plants is air plants, which can survive in the absence of soil and water. They make the best option for enhancing the look of your home because of their exotic patterns. From a philosophical aspect, these plants depict innovation and freedom. So let us be a bit creative with these incredible plant species.
The nutrients are taken from the leaves of these plants, so there are a lot of options for you to get creative with how to use them in your room. You can add them along with a rock, a piece of wood, a decorative bowl, or sand.
Make sure you do not trap an air plant because high humidity will have an adverse impact on its growth. Air plants will require water for their growth, so submerge them in water for a few hours weekly. The nutrients essential for plant growth just need to be added to the water itself.
11. Brick Feature for Your Room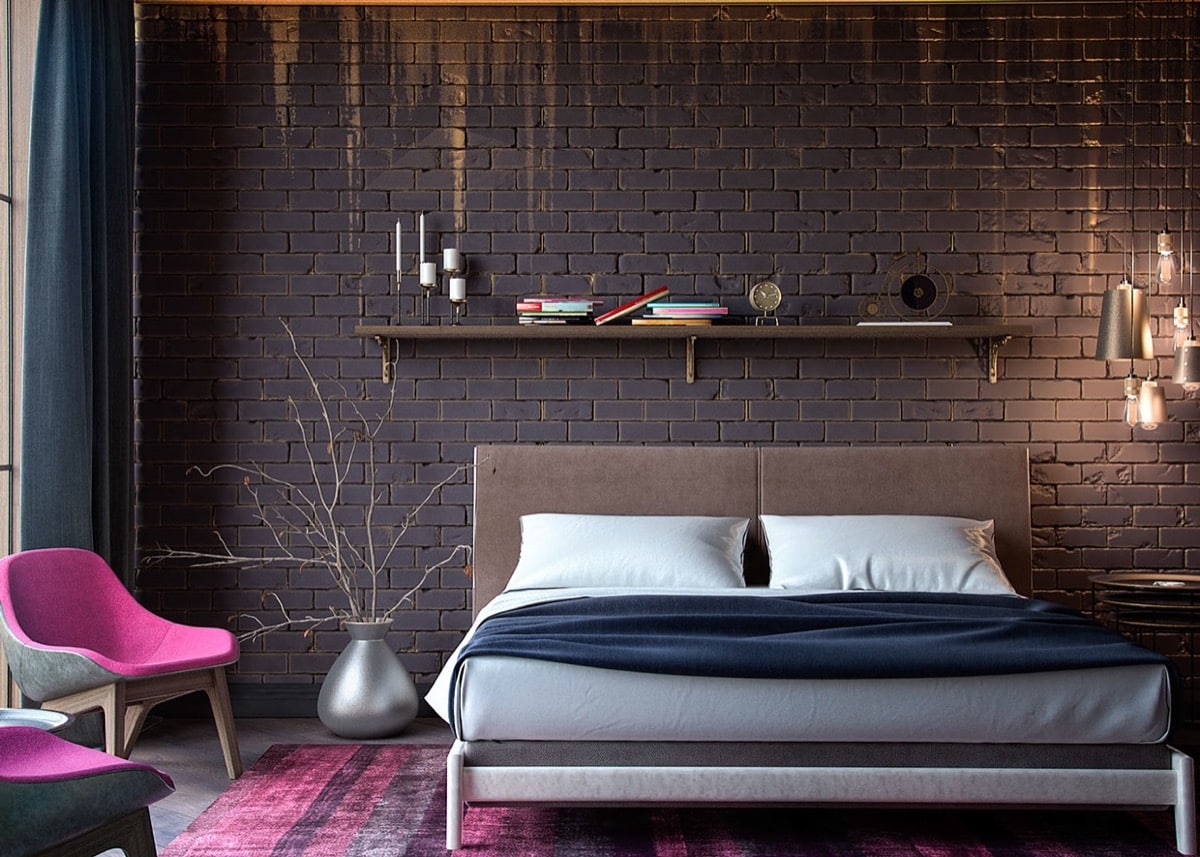 Featuring a wall is one fascinating way to build an aesthetic room. A rustic touch aided by the brick wall can adorn an aesthetic bedroom of yours. The wall bricks can be left open, exposing them, followed by painting them.
Adding shelves attached to the brick wall is something intriguing you can try. Open shelves will bring a minimalist touch, whereas cupboards might be too much with brick design for interiors.
Additionally, the patterns can be curated to build a unique and innovative pattern in your bedroom. If you are not confident about experimenting with bricks, you can use tiles resembling the bricks to add a similar effect. Faux brick is another option that will have an appearance similar to a brick wall.
Circloophs 20 Pcs 3D Wall Panels Peel and Stick, White Brick 3D Wallpaper Stick and Peel Self Adhesive Waterproof Foam Faux Brick Paneling for Bedroom, Bathroom, Kitchen, Fireplace (19.38 sq ft)
3D Realistic Brick Visual Effect and Texture: The real texture of the 3d wall panels for fireplace is different from the flat wallpaper. After installation, you will be surprised by its real 3D effect, just like real brick, because the faux brick panels' thickness is 1/4 inch.
Don't Need to Re-Size & Easy To Install: Each piece of White brick printable 3d wall panels can be easily combined with the next piece of printable white brick printable 3d wall panels into a complete brick, so you don't need cut the 3d wall panels peel and stick when you use, and will not waste your faux stone wall panels anymore.
Printable and Highly customizable: If you are tired of monotonous 3d brick wall panels, you can repaint on the White brick 3d brick wallpaper to change its color, just buy some paint, and start.
No Damage to Wall for Removal: This White brick 3d foam wall panels is easily removed without damaging,and no glue left. But please remember that you need to tear the waterproof sellf-adhesive 3D wall panels off slowly.
Wide Range of Applications: You can put these White brick 3d wallpaper for living room, basement, bathroom, kitchen, fireplace and so on. These 3D faux brick wallpaper peel and stick with very strong glue will hold great, don't worried about fall off.
12. Adorn the Bedroom with Rugs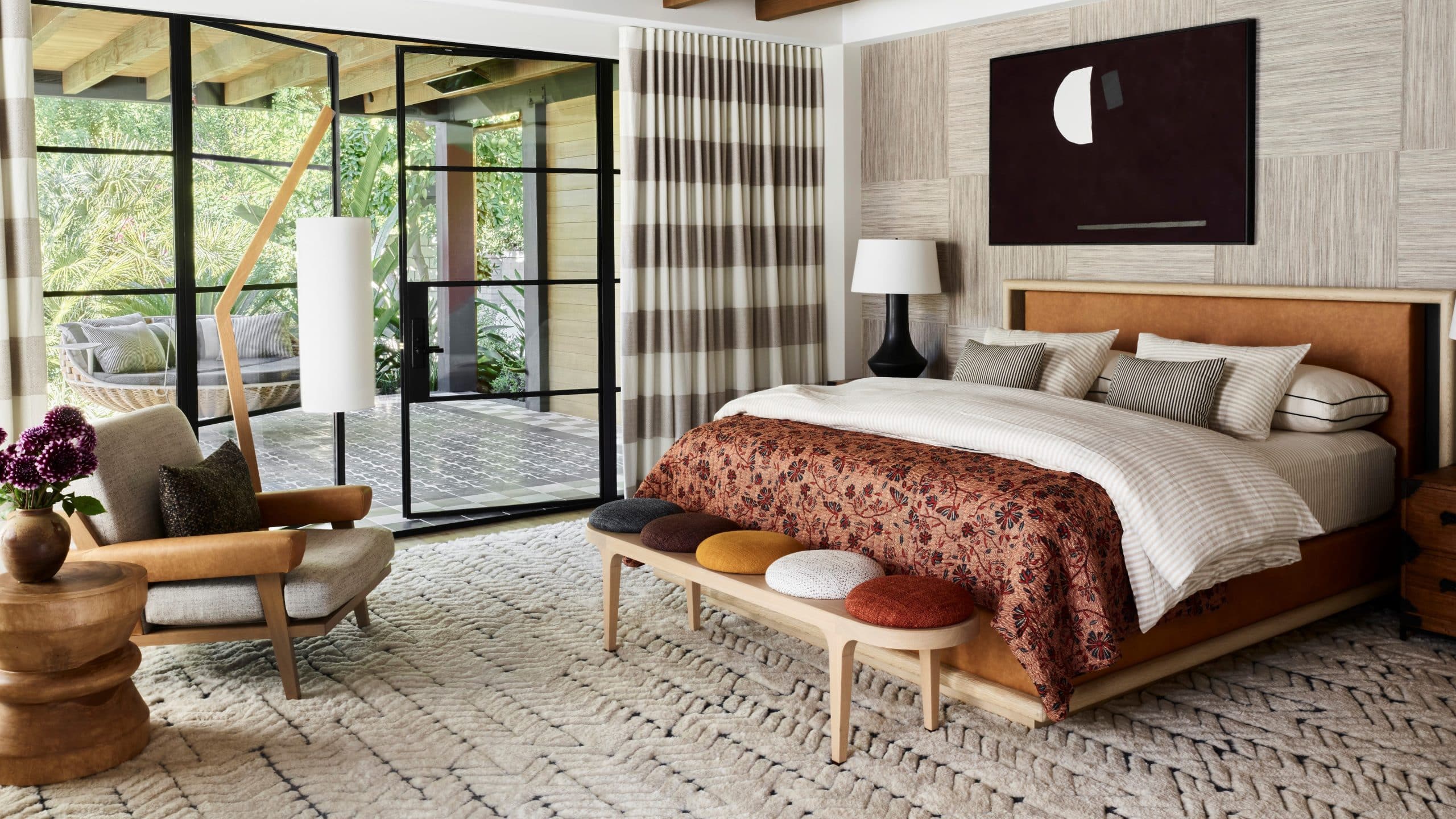 If you want an effortless style and elegance to your bedroom, endeavoring it with rugs is an option for you. It adds a visual impression to your bedroom. Because the rugs come in diverse patterns, they can give you a wide option to create patterns in your bedroom. Pair the rugs with the wall design, wall decorations, curtains, or bed; it will just elevate the grace of your bedroom.
For a boho-inspired inspiration, go for rugs made from natural fibers. If space confinement hinders building an aesthetic bedroom for you, carpet tag along even with smaller bedrooms. Neutral and faded colors are popular choices for most people nowadays. The subtle colors can change the way your bedroom looks.
13. Hues of Sunset Lamps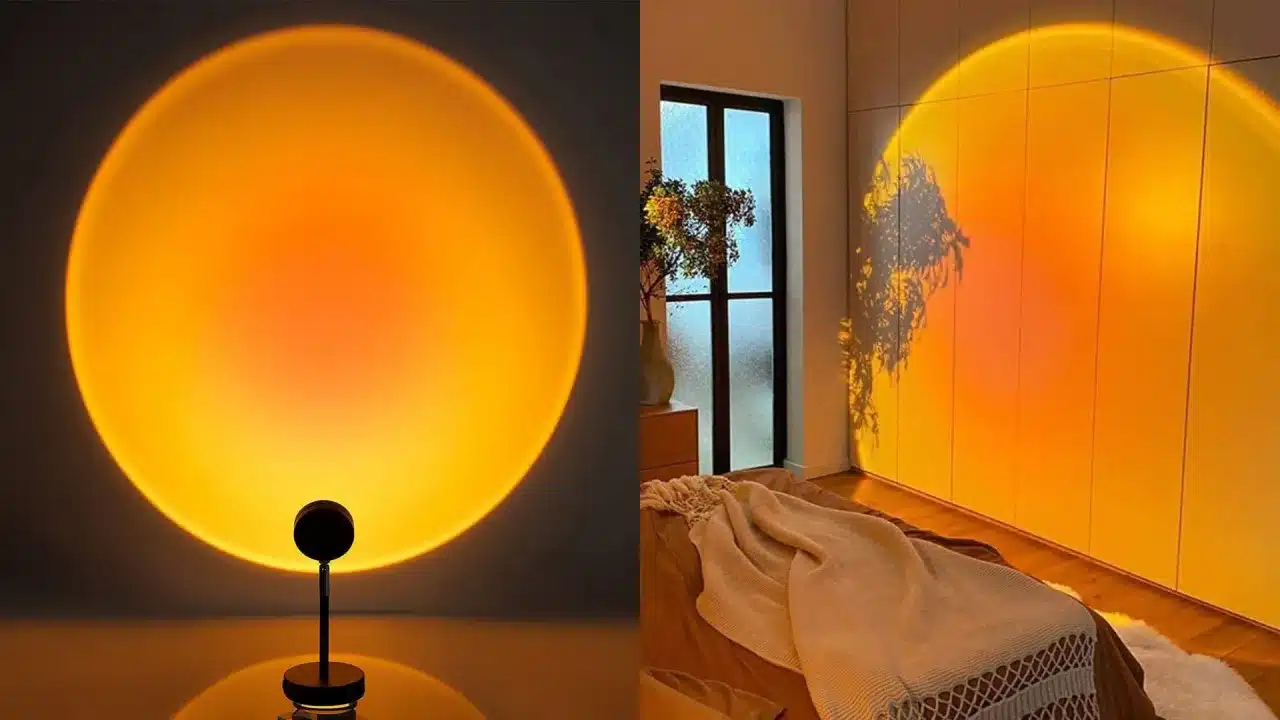 Are you looking for a cool idea that will make your bedroom feel like heaven? If yes, then sunset lamps are what you should be considering for an aesthetic bedroom! These lamps can fill your bedroom with soft, golden light that will provide your room with a heavenly feel.
The alluring hues of the lamps are not only aesthetically pleasing but also help with giving you a serene aura in your aesthetic bedroom. Sunset lamps make the best choice for creating a romantic vibe in your bedroom.
We all have gloomy days, and boosting mood and kicking away gloom is something sunset lamps can do for you! The bedroom aesthetics are greatly enhanced by the ambiance of these lamps.
14. Captivating Cabinets & Wardrobes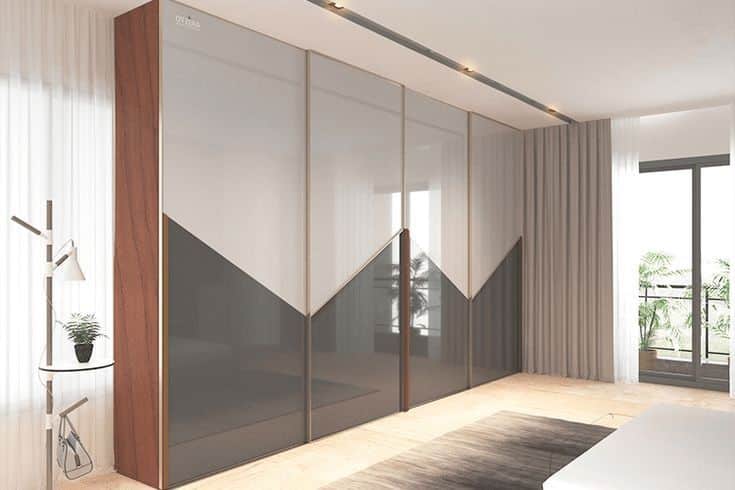 If you don't wish to compromise with an aesthetic bedroom, cabinets and wardrobes will help you to do it. Other than providing a storage area, wardrobes are no longer just used for their functionality. A lot of designers advise using wardrooms to elevate the visuals of your bedroom. A mirrored wardrobe is the simplest pattern you can opt for.
It provides an innovative way of adjusting mirrors in your mirror, leaving space for adding more decoratives in your bedrooms. If luxury is embedded in your lifestyle, walk-in wardrobes are an option for your bedroom.
A lot of budget-friendly alternatives that are equally appealing can be installed as well. Patterned wardrobes, sliding wardrobes, and angled wardrobes are a few options you can try going with. Wooden wardrobes in your room can also add a unique impact to your bedroom.
15. Choose Your Flooring Wisely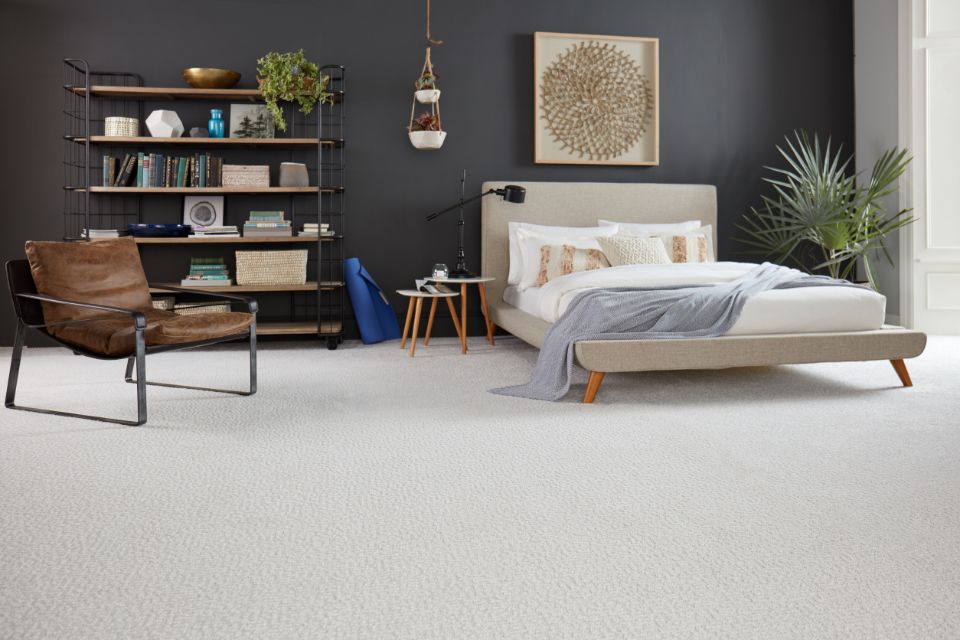 Flooring becomes crucial for making your bedroom appealing. Is it tough to curate impressive flooring for an aesthetic bedroom? The fact is you can easily build flooring with no difficulty. Here are a few things to consider before choosing a flooring pattern for your bedroom. Don't pick a style just because of the hype. The flooring design must resonate with your style.
It includes all the other items from your bedroom, like your couch, rug, or bed. If comfort is your priority, carpets are the best way to indulge style with comfort. Hardwood, bamboo flooring, and PVC flooring style are a few other choices that are used in bedroom flooring. Leather flooring is expensive flooring if you have a taste for luxury.
But it will require extra care. Laminate flooring and rubber flooring are other options for bedroom flooring.
16. Minimal Design for An Aesthetic Bedroom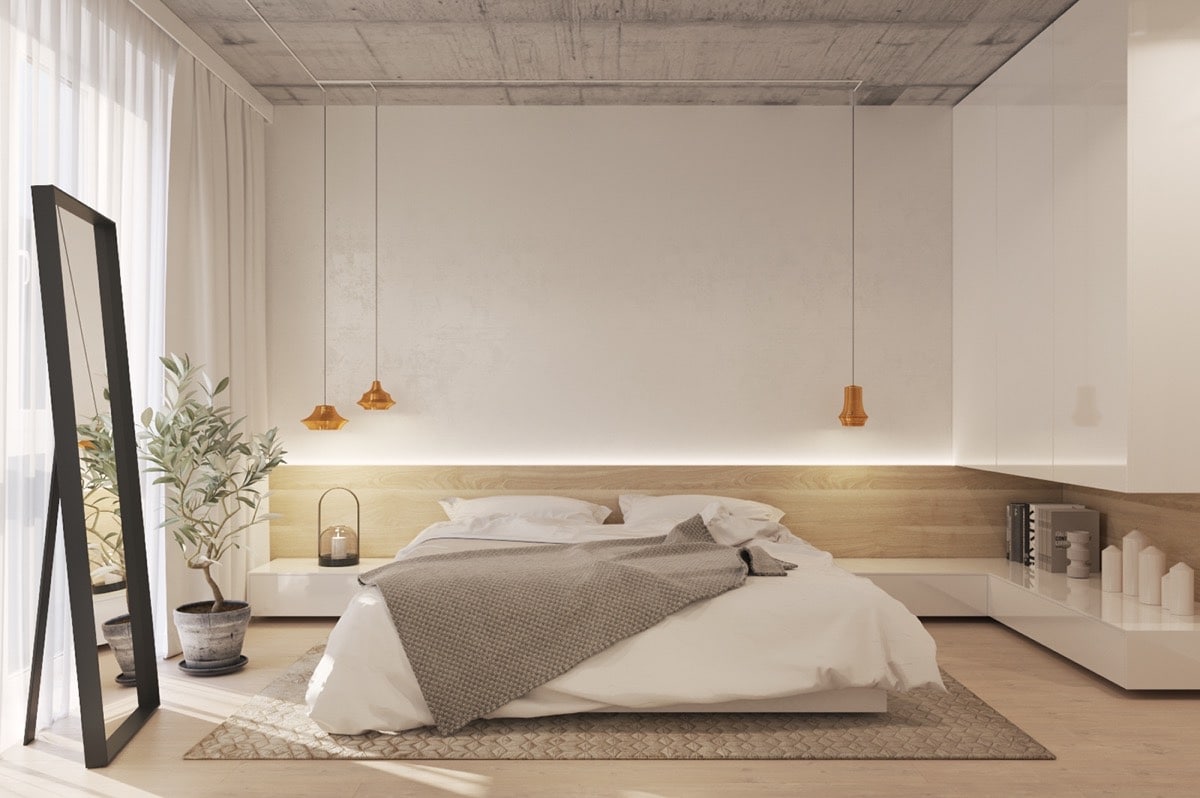 A minimal design for your bedroom can change the way your bedroom looks. A defined color palette and simplicity do not take away the aesthetics from your bedroom. With rooms decorated with a lot of items, the visual noise leaves space for errors.
With minimalist designs, you can build an aesthetic bedroom with zero errors. Some of the minimalist ideas to make your aesthetic bedroom an extravagant one are discussed here. Monochrome textures make the best deal when minimal is what you require.
Choosing a single color for your ceiling, walls, and floor can be another minimal pattern you can follow for your bedroom. Use subtle colors and statement lighting, and go with neutral colors. Minimalism does not mean boring, so be as bold as you can be with minimalism.
17. Bedroom Aesthetics with Warm Lighting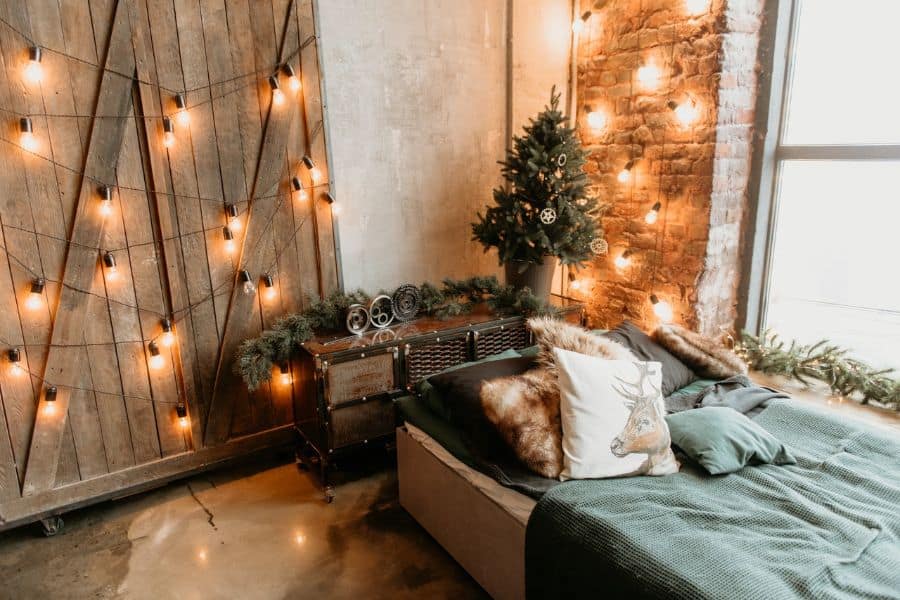 Warm lighting refers to the soft and subtle hues of red and orange color. But why bother adding warm lighting to the bedroom? The first reason is that you need an aesthetic bedroom. Warm lighting will decorate your room with no effort.
Other than that, it can give a feeling of relaxation and set a romantic mood in the bedroom. Make your bedroom cozy by installing lighting. You can introduce warm lighting to a room by using night lights and string lights. Replacing lights with candles can be a relaxing way to introduce warm lighting. Wall sconces, laser lights, and smart LEDs can also be used for the same purpose.
18. Curtains & Blinds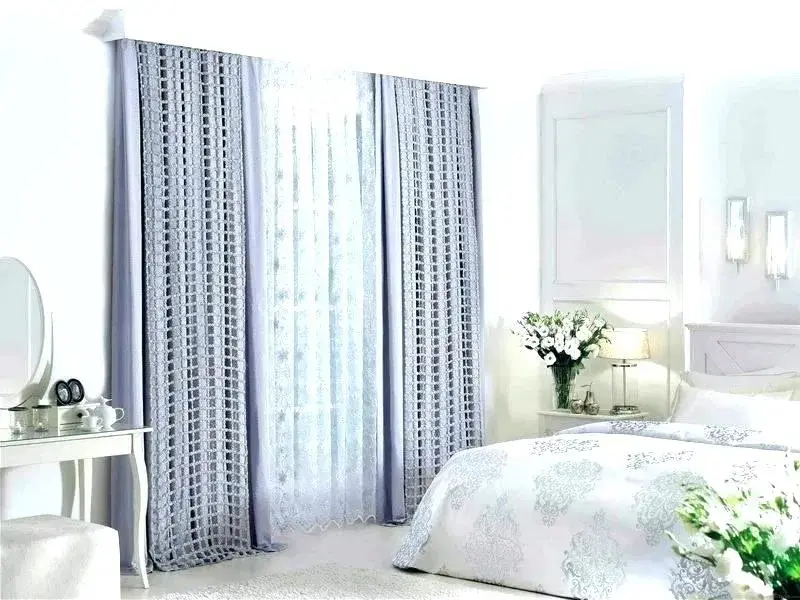 Focusing on every detail of your bedroom but missing details of curtains can be a blunder. An aesthetic bedroom must have blinds that add personality. The most important factor while choosing blinds is that they must flatter the design & interior of your bedroom. Depending upon your style and other design patterns of your bedroom, carefully choose the perfect blinds. For a minimal touch, curtains with neutral shades make the perfect fit. Patterned curtains make a bold choice for your bedroom. The color shades you choose will determine the overall guise of the bedroom.
Conclusion
For an aesthetic room, you can start by making the smallest of changes to your room. You can focus on room specifics like walls, blinds, ceilings, antiques, or wall hangings for changing your room from a boring sleeping area to your favorite part of the house. Patterns with curtains, walls, flooring, and wardrobes can be used to create a distinctive outlook for your room.
For minimal decoration, subtle colors of blinds and walls, along with defined antiques, can make the perfect design for your room. You can add warm lighting and sunset lamps to make your room an intimate space with your partner.
Plants never fail the decorative patterns of the house, so plants are a must for room decoration.
Frequently Asked Questions
How Can I Use Plants for Bedroom Decoration?
Indoor plants provide a wide variety of indoor decorations. Choosing the right plant will depend on the style of your decoration. Planters can be placed in windows, room corners, or along with antiques. Floating and air plants are a new fascination for designers. If you want to save yourself from the hassle of maintenance, faux plants, and vines are an option you can go for.
Will Neutral Colors Make My Bedroom Boring?
Neutral colors are a trend. In contrast, neutral colors can make your bedroom look classy. Adding neutrals is a way they do not mess up the theme of your bedroom. The color palette must cover white, brown, black, or grey shades.
How Do I Make My Corners Interesting?
The corners, if provided with finer details, can change the visuals of your bedroom. You can do so by placing plants in the corners, building a bookshelf or a photo gallery, or building a small & cozy seating area in the corner.