Hello there & Happy Wednesday! It's a lovely day here in the South of Spain. This time of year is, when I get a bit melancholical sometimes and miss the Northern way of life. A real Northern Feeling. I feel, like I need to wake up to a soft white blanket of snow and feel the season. It's just how I am. Decorating always helps me express this feeling and I so enjoy it. So I made a little simple Holiday village in a jar that is covered in snow. I hope you like it.
It's also day 8 of our 12 days of Christmas countdown and you can find the last post I shared participating here.
Welcome to Day 8 of the Fourth Annual 12 Days of Christmas Series!
We have teamed up with 50 plus bloggers to bring you a oodles of DIY Ideas and Recipes to make your holiday season merrier. There are 12 different posts in the series and we have spread them out over a four week period with three posts per week. Now is the time to subscribe!
GO HERE for the complete list of Dates and Topics plus a collection of most popular holiday ideas including ornaments, games, recipes and more from all 50 plus talented bloggers!
It's Day 8 and we are sharing Christmas In A Jar Ideas!
---
Simple Holiday Village In A Jar
**Affiliate links are included in this post where I make a very small commission for each purchase (at no extra cost to you of course) when you use my links which just helps our blog stay up. Thank you for your support in advance! As always, all opinions are my own!**
What I used:
fairy light
small card houses [I doodled mine with a black pencil crayon and cut them out]
I started by filling the jar with the artificial snow and then adding the fairy lights too. After, I put in the little trees and at the end, I just stuck the cardboard houses in between the trees. That's all!
This little village in a jar pretty much explains itself, right? It is so easy to put together and looks so cozy at night with the lights on!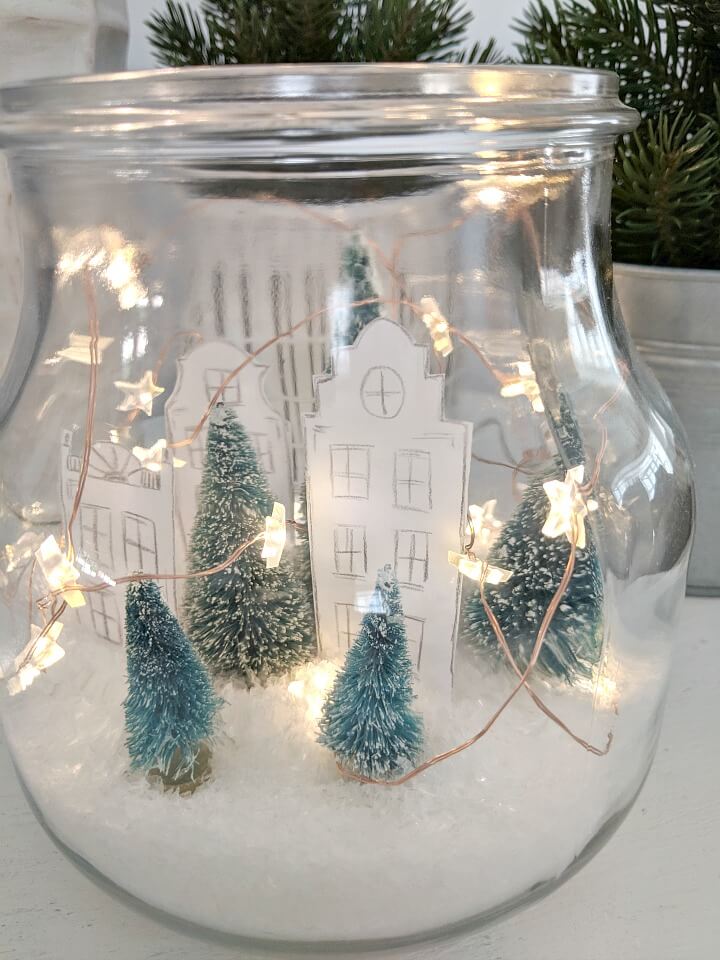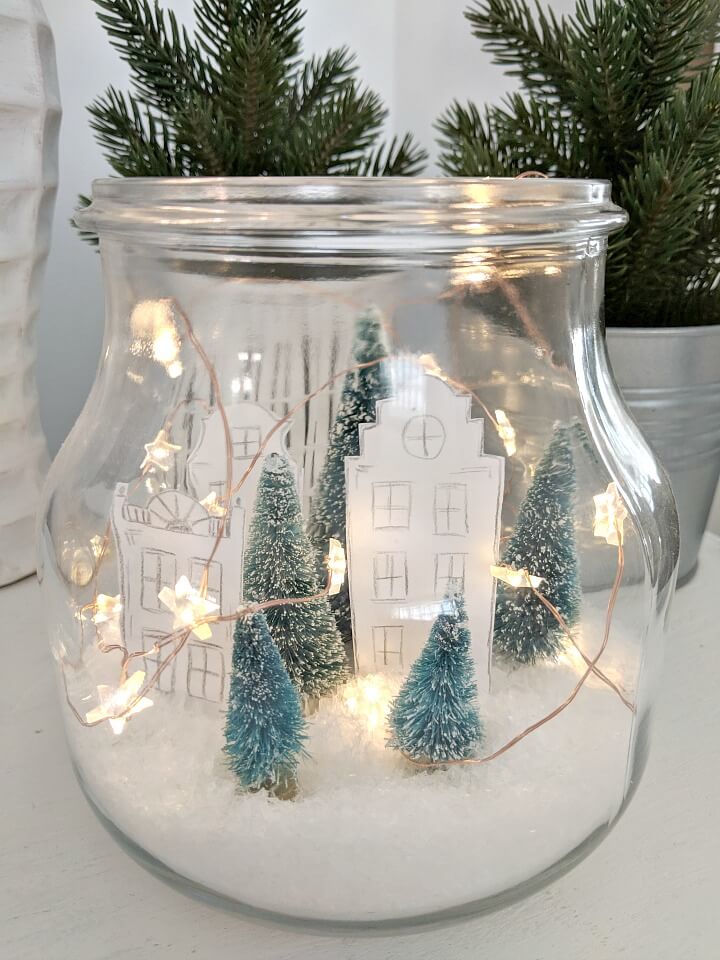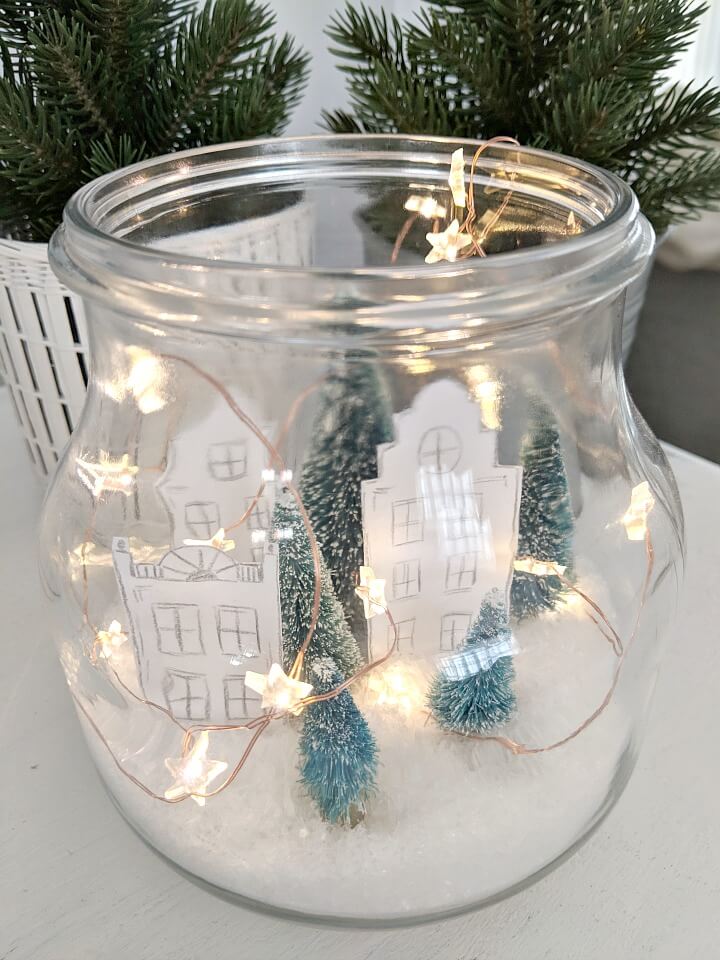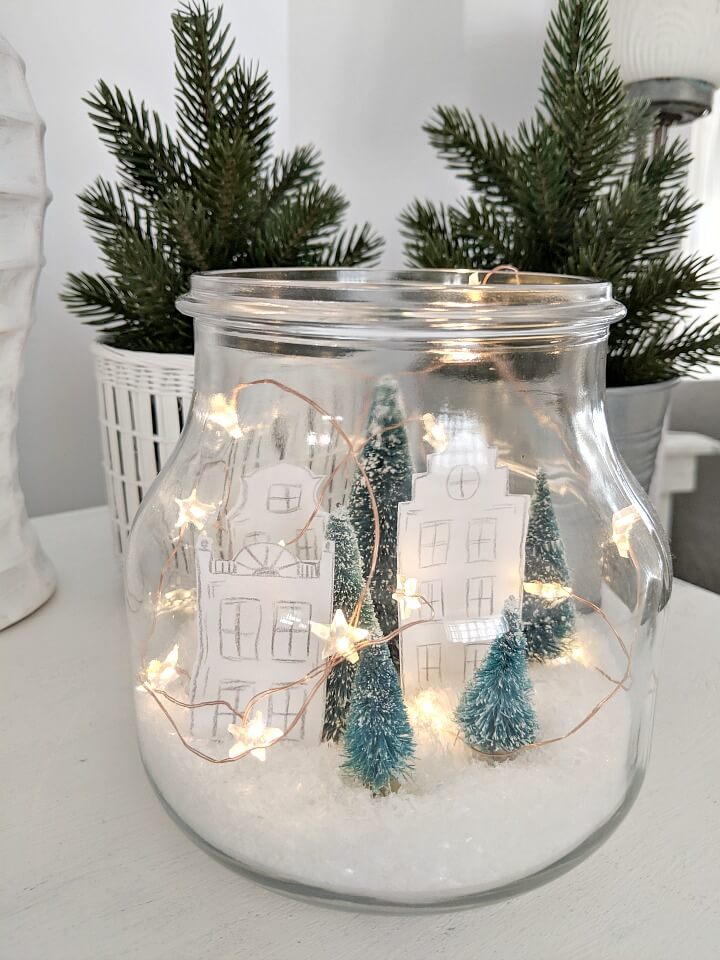 I hope you like this little village in the jar, Thank you so much for visiting today!

Scroll down for many more Christmas In A Jar Ideas you are sure to love!
---