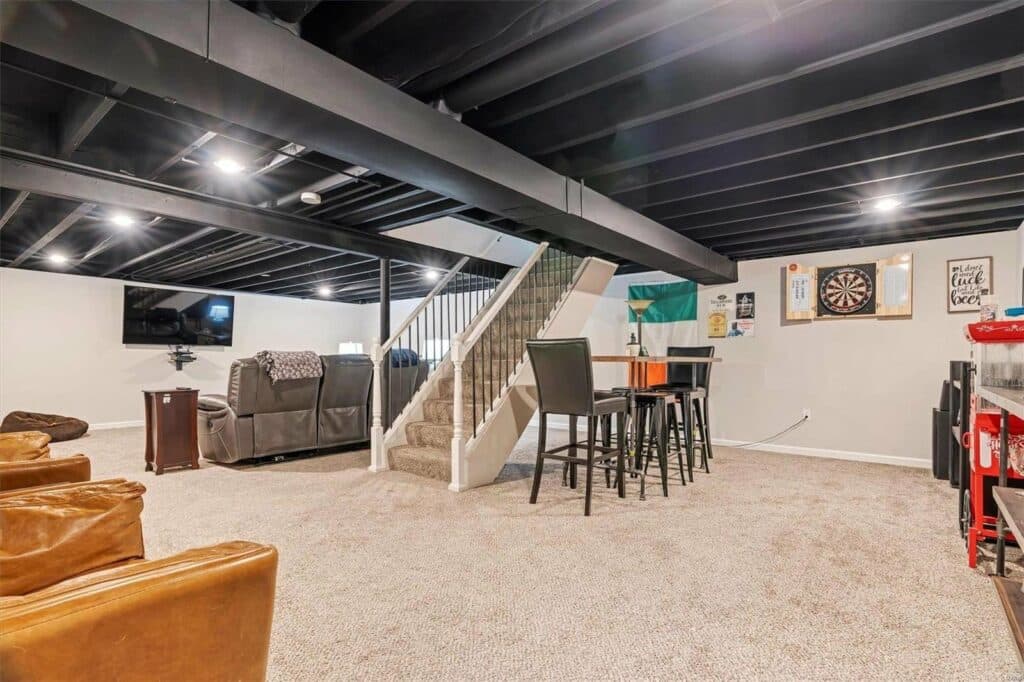 The basements are an underutilized space in many houses. Using an exposed basement ceiling, you can convert the area into a unique part of your living space. Exposed ceilings provide increased head height and easy utility access and show off the architectural beauty in your basement. Whether it is exposed beams or painted pipes, there is a design to match your needs and suit your taste. These basement ceiling ideas are sure to change the atmosphere of your living space.
In this blog, we will discuss 17 inspiring ideas that you can use to convert your dull old basement into a design that exudes a vibe that matches the theme of your home, from industrial aesthetics to modern or traditional methods.
1. Industrial Pipes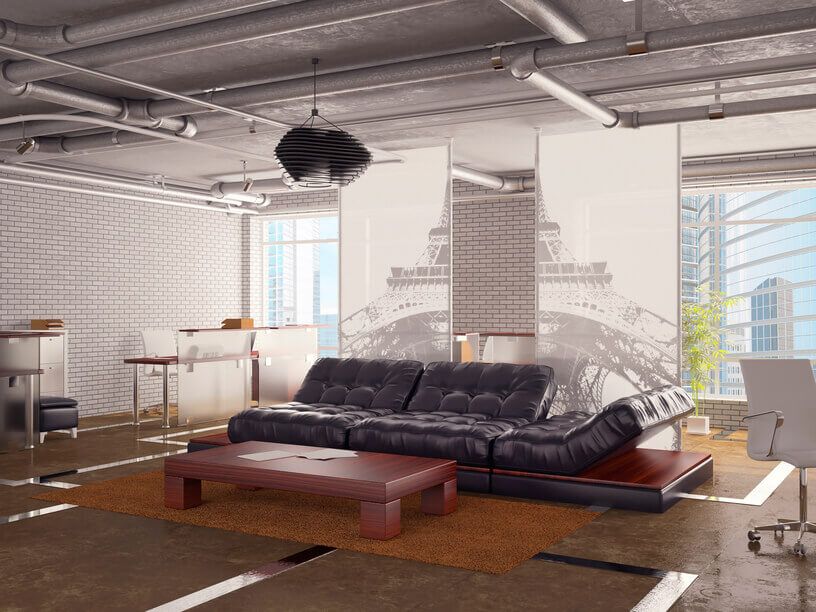 One of the best and most popular choices for an exposed ceiling is an industrial look that leaves the pipes exposed.Instead of hiding them behind drywalls or plaster, integrating them with the surrounding design gives it an industrial look. Painting them in a color that matches the typical industrial design, like matte black or metallic finish, offers an urban appeal to the area and creates a bold statement. Roughed outlook gives it a rustic finish while adding character to the living room.
You can arrange them in different patterns and angles, giving them a sculptural effect while optimizing the floor space. The pipes can be used depending on the design that you're thinking of. This also minimizes the cost of hiding the pipes behind a suspended ceiling system, which can be repurposed to enhance the basements' aesthetics.
2. Showcase the Ducting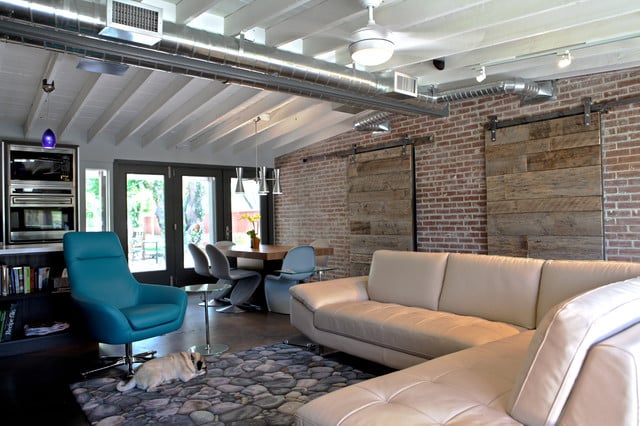 A brilliant option for an exposed ceiling basement is showcasing its ductwork. Instead of hiding the ducts, you can turn the same into a design feature. Painting the vents in vibrant colors can turn them into the focal point of your basement. Leaving them in their natural state gives the basement an authentic industrial look. Exposing them allows you to provide the space with a modern look and easy management in case of any HVAC repairs.
From minimalist to modern design, exposed ducting can be used in various modes while offering options in choosing colors, finishes, and arrangements. The open layout creates a focal point that adds depth and openness to the space. This creates a unique atmosphere and gives your house a stylish look.
3. Open Joists
You can choose to expose the wooden joints and beams of the basement ceiling for a more vintage-like look. These add natural beauty and bring a sense of warmth to the basement's atmosphere. Whether the wood is reclaimed or freshly placed timber, leaving the joists unfinished and open or staining them with different colors creates an artistic piece that enhances their texture. This basement ceiling idea is beneficial if you want a cabin-like ambiance.
Pairing perfectly with earthy tones and stone detailing with a fireplace creates a cozy vintage getaway within your home. These open joists make the ceiling appear taller, allowing you to hang various items and use the space accordingly.This design choice creates a cozy and inviting environment while being visually appealing.
4. Tin Tiles Ceiling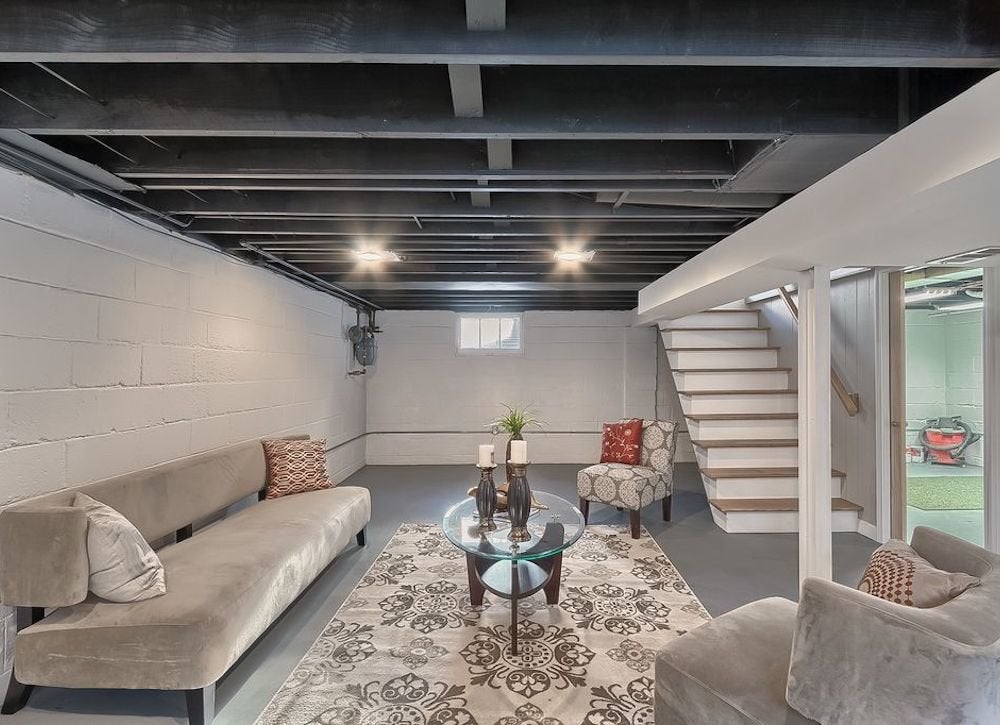 Tin ceiling tiles of an exposed basement ceiling are a unique design choice that gives a vintage charm to your basement space. These have a timeless appeal that offers a rustic look to the basement. The metallic finish creates a focal point that makes a vintage look. They are available in various designs allowing you to modify them according to your choice. From traditional to modern, tin ceiling tiles have it all. They are also reflective, which means less light is more light, making the room brighter and appear more significant than it is.
These are also easy to maintain and clean while being mold resistant. While these are visually appealing, these tiles also enhance the room's acoustics. If you plan on making your basement a music room, these tiles are the perfect choice.
5. Using Plywood Panels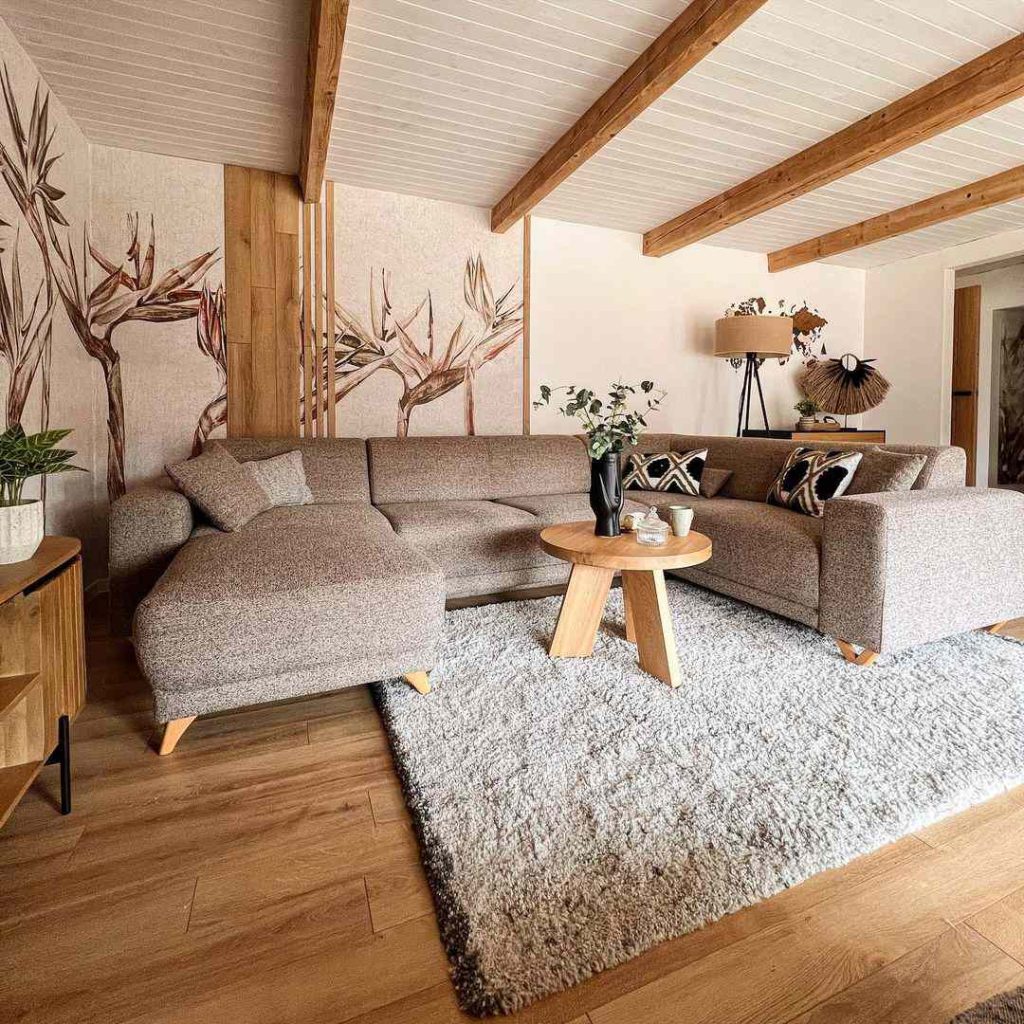 You can attach plywood panels to your basement's ceiling for a minimalist and modern look. These provide clean and simple lines with a warm tone that elevates the aesthetics of your basement. Unfinished panels give a rustic vibe, while treated boards create a modern environment that you can enjoy. Since plywoods are known for their durability, these can be chosen as a reliable alternative for ceilings.
Plywoods also provide a range of customization options where you can alter the looks according to your needs. Plywoods offer endless possibilities that allow you to modify the face, whether in color, staining, size, or shape. You can choose this alternative while saving up on plaster and drywalls and using them to elevate the environment of the basement, as these are the cheaper alternatives.
6. Corrugated Metal Sheets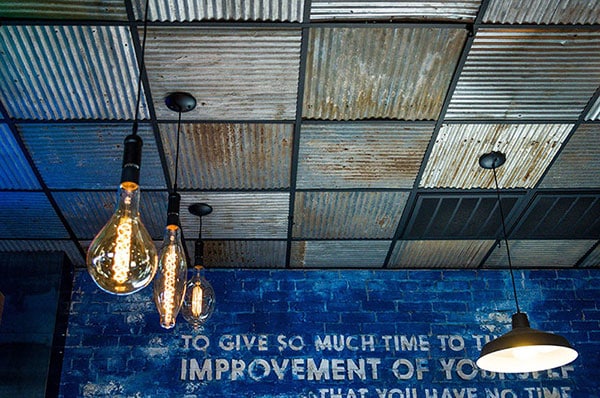 An industrial and rugged aesthetic is created when you use corrugated metal sheets on the ceiling of your basement. Made with galvanized steel and a raw appeal to the space. When paired with exposed brick walls, whether natural or colored, it enhances the urban vibe. These are easy to install, making it an excellentdo-it-yourself project for you and your family to enjoy.
The reflective properties help enhance the basement's lighting system while minimizing the cost. With minimal maintenance and durability, these sheets make a timeless addition to the ambiance of your house's basement.
7. Stamped Tin Panels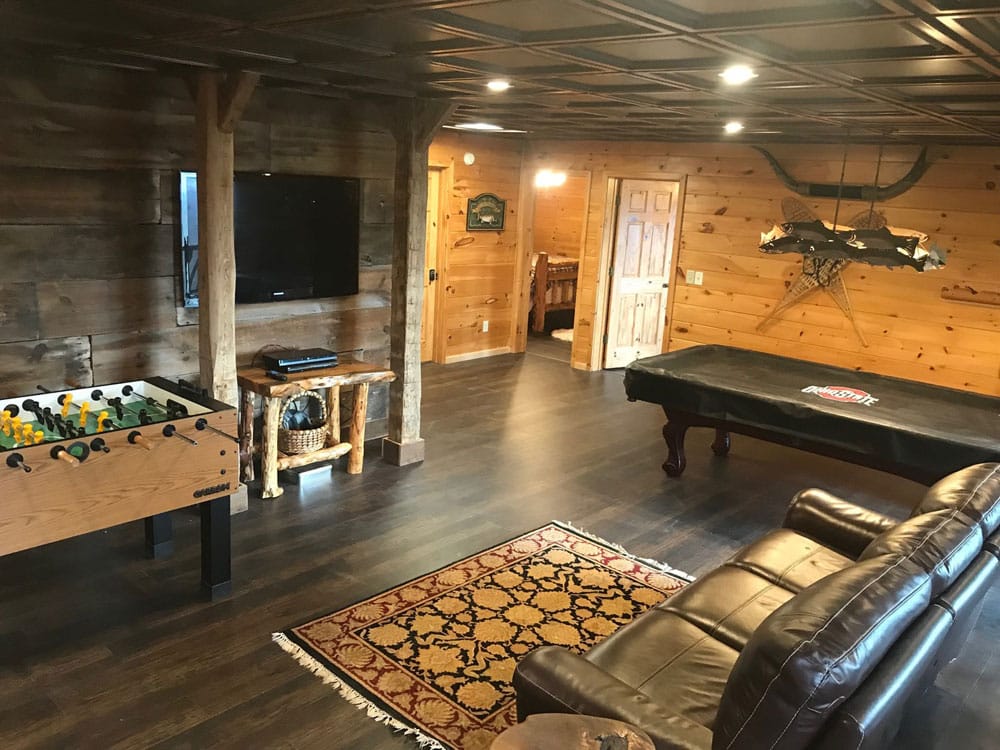 Add a touch of vintage charm to your basement with stamped tin panels. Similar to the basic tin tiles, these also help in reflecting light that makes the room appear more significant than it is and enhances the lighting to give it a brighter look. Stamped panels are available in various designs such as Victorian, art decor, and contemporary styles that perfectly complement your basement's theme.
These panels create a focal point on the ceiling that becomes a conversation starter while adding character to the room. These are also durable and easy to clean, enhancing their longevity. These panels create a vintage vibe that enhances the visual appeal of the room and gives a touch of sophistication for you to enjoy.
8. Exposed Beams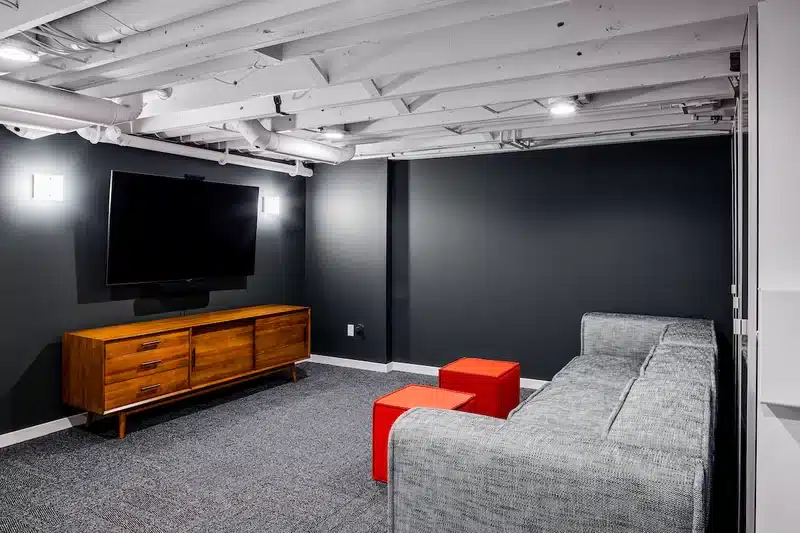 One of the most straightforward designs you can incorporate in your exposed ceiling basement is highlighting the architectural beauty of the beams. Sanding and staining add character to the beams while adding a vibrant and vintage charm. From a farmhouse look to a modern-vintage mix look, exposed beams have you covered. With these, you can create visual boundaries separating the area in the basement. These also display the structure of the room, showing the stunning construction of your place that adds to the basement's design.
9.
Painted Exposed Ceiling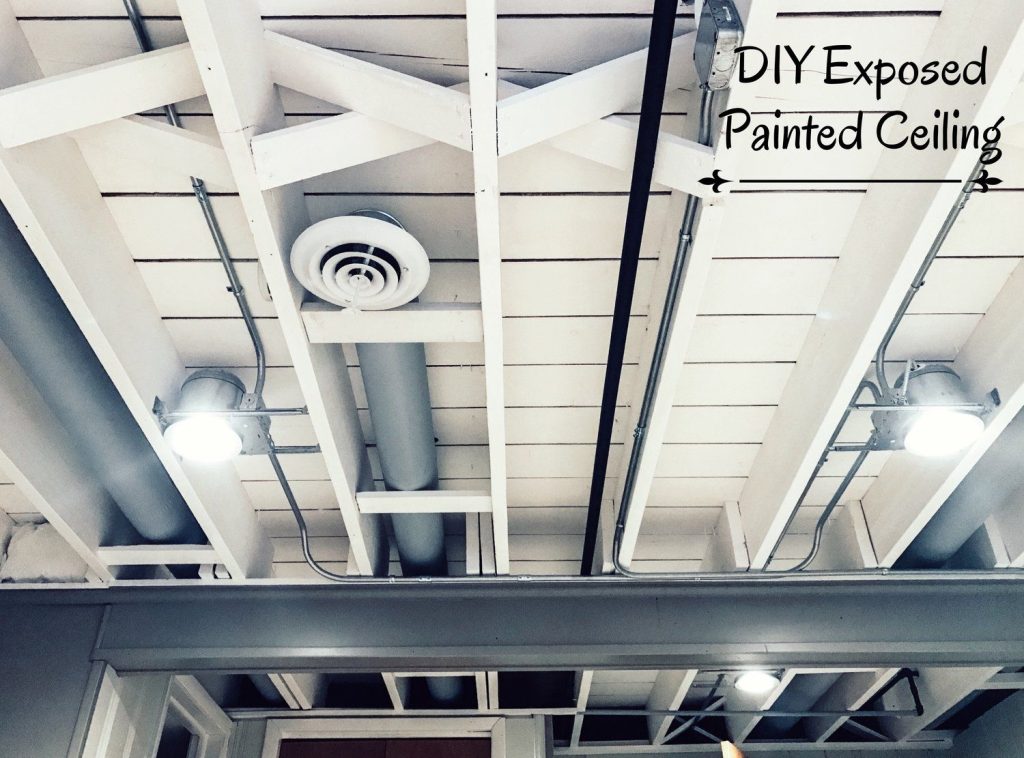 Sometimes, every exposed basement ceiling needs a fresh coat of paint to create a magical ambiance. Painting the top in a bold color marks the focal point allowing you to showcase your artistic side. Choosing a hue that complements the room's walls and furniture is also a popular choice. Darker colors give a sense of drama and togetherness, while lighter tones provide a warm and open feeling.
Painted ceilings create an aesthetic ambiance that is welcoming and creates a homely environment. You can choose to paint the roof with your choice of monotone color or the magic that tells your story.
10. Fabric Covers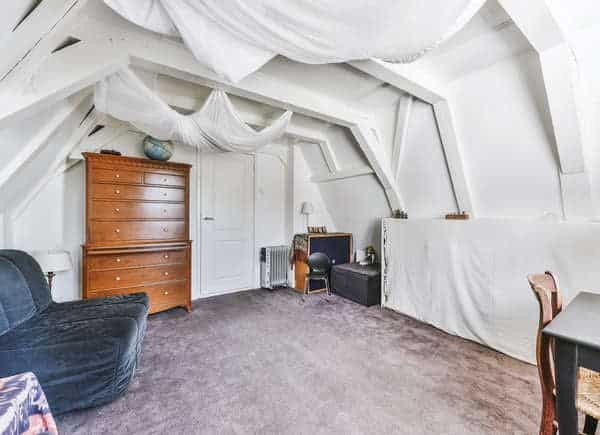 Make the ceiling look textured and smooth by hanging fabric panels or drapes on the exposed ceiling. These add coziness and warmth to the room and help absorb extra sound that reduces echo. Choosing a fabric that complements the room's ambiance and looks should be the primary focus. This will create a fun atmosphere in the room. You can hang the panels using curtain rods or suspend them from the exposed beams to create a vintage look. The fabric also allows you to hide pipes and utilities that are exposed. From sheer linen to heavy velvet, choose the material that showcases your style and adds visual interest to the room.
11. String Lights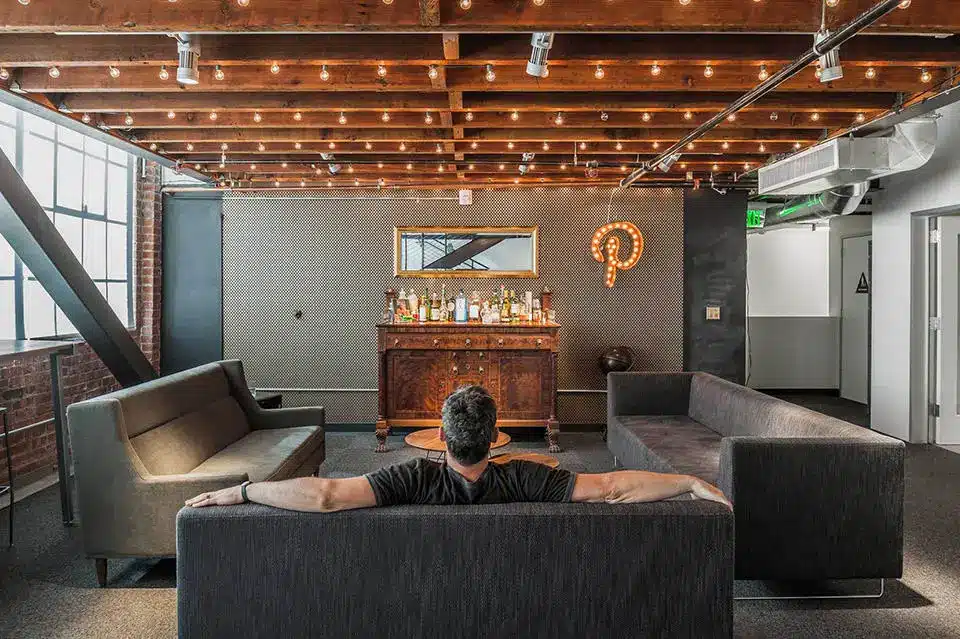 Add a versatile and enchanting addition to the basement ceiling with string lights. Installing these along the pipes or exposed beams creates a cozy ambiance. Various types of lights available, from monochrome to fairy lights, allow you to alter the appearance according to your will. Adjust the brightness level according to your mood to create a cozy or vibrant atmosphere. The lighter tones with a low brightness create a relaxing ambiance. You can hang them from the ceiling with ropes or wrap them around the beams by tying them with hooks or clips. String lights are a budget-friendly way to enhance the aesthetics of your basement.
12. Chalkboard Ceiling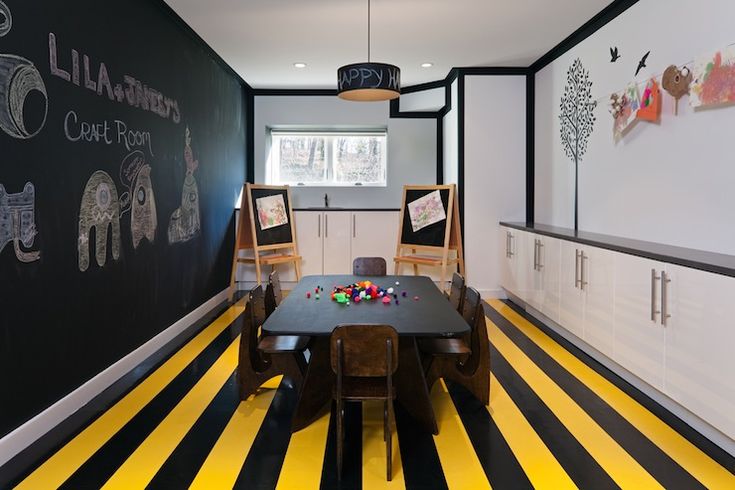 Explore your creative expressions with a chalkboard ceiling. You can draw on it or write some inspiring quotes. A chalkboard-exposed basement ceiling is your canvasThis makes the room interactive and fun, allowing you and your friends to go all out in enhancing the creative atmosphere around you. You can keep track of your schedule, make a to-do list, and even write down creative ideas. Chalkboard ceilings allow you to keep your thoughts organized while creating a contemporary look when held in contrast with the surrounding walls.
13. Exposed Concrete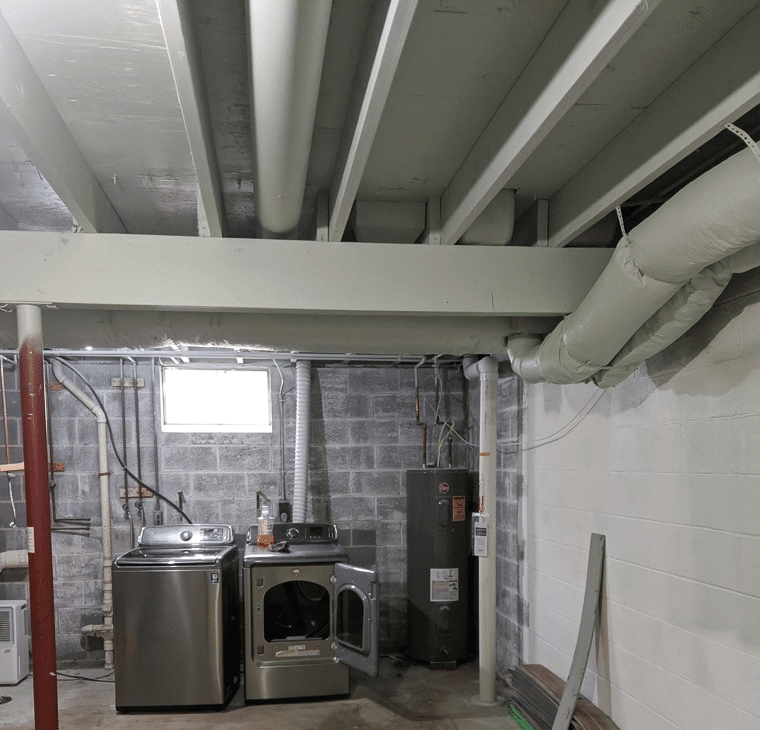 This low-maintenance design allows you to alter the look of your basement from an industrial-based to a more modern design. Concrete is a durable material that can withstand wear and tear through time, requiring minimal maintenance, and is also budget-friendly. Having thermal mass properties, concrete promotes thermal regulation to maintain the temperature efficiently. While concrete can be left in the natural gray form, you can also add an artistic flair by painting it in a different color or combination of colors.
14. Suspended Ceiling Panels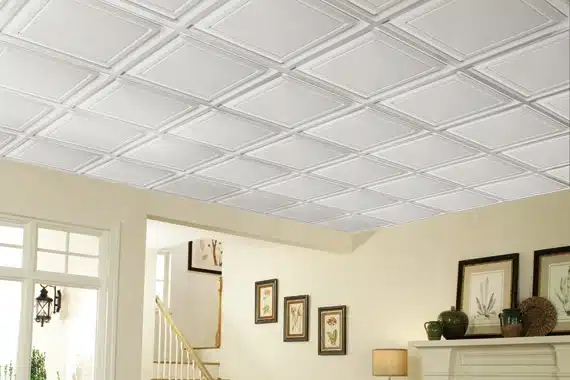 You can lay out suspended ceiling panels for a clean and finished look while maintaining accessibility. These metal or wood panels give a smooth finish to the ceiling. You have the freedom to choose the finish from wood veneer, metallic, or even single-tone colors that match the ambiance of the basement. You can increase the functionality of the ceiling by attaching the panels with ambient lights and fixtures for HVAC vents. The sound-absorbing property makes them the perfect option if you plan on converting the basement to a music room.
15. Track Lighting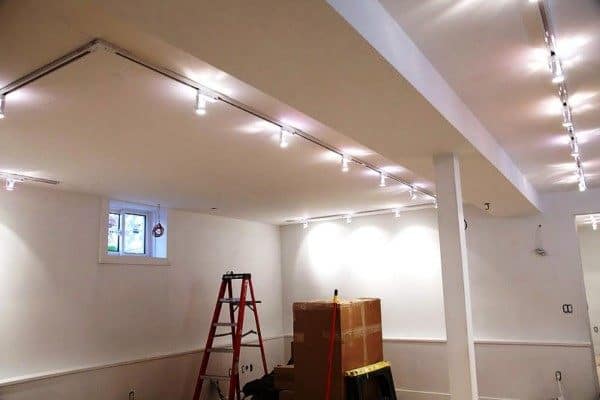 Track lighting lets you adjust the direction and strength of the light that is in the room.This lighting system allows you to modify the room ambiance according to your mood or even illuminate and darken specific basement areas, creating a spooky atmosphere. With varying sizes and designs, you can mix and match them according to the aesthetics of your basement. These track lights are easy to install, easy to maintain, and replace if necessary.
16. Vintage Signage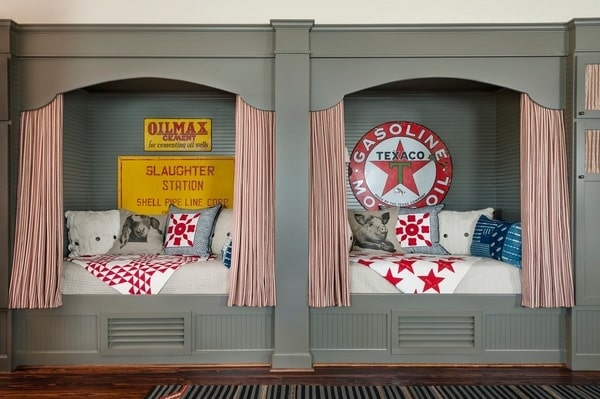 Add a touch of history and nostalgia to your basement by using retro signs. From intricate designs to typography to vibrant colors, there are signs that match your vibe. These are available in various types and sizes that reflect your interests and hobbies, allowing you to add a personal touch to the basement. These signs can be placed in places to enhance and complement the design of your room.
17. Artwork and Murals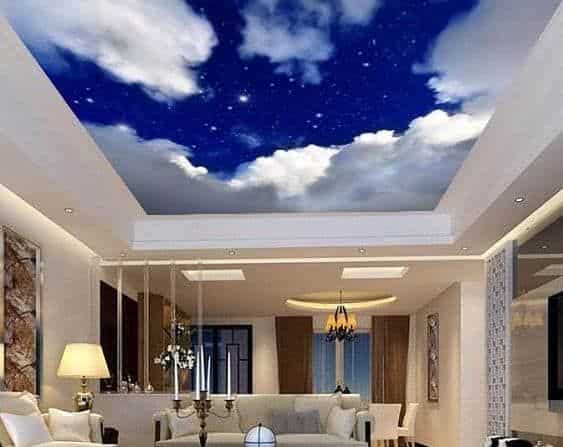 These create a stunning visual impact transforming your basement into an artistic space. These add depth and character to the room by being the focal point.They also have the power to influence the atmosphere, thus creating a space that reflects your creativity. They are available in various shapes and sizes that can easily be installed and removed. Promoting discussion, these are excellent ways you can modify the exposed basement ceilings.
Conclusion
We hope this blog post helps you use these design elements to match your vibe and convert the exposed basement ceiling into a piece of art. Exposed basement ceilings offer several design possibilities to improve the atmosphere of your basement. Whether you want it to look modern, rustic, artistic, or even industrial, there are several options for you to choose from, be it the exposed beams or adding decorative elements that mix well with the room and create a stylish look. You can use factors such as lighting and functionality and choose basement ceiling ideas that fit your vision.
Which one of these exposed ceilings suits your style? Tell us in the comment section below.