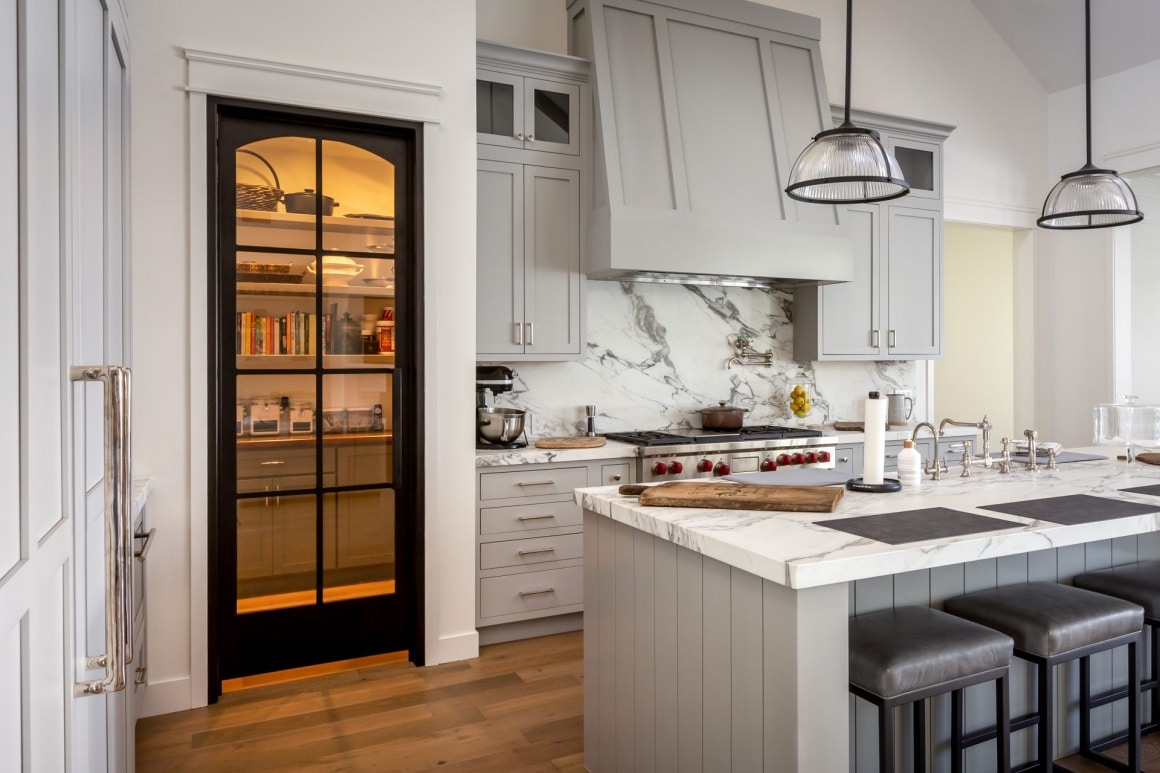 In a world like today's, we cannot imagine a kitchen without a pantry. With a pantry attached, the kitchen looks cleaner and more organized, and, most importantly, spacious.
Frosted glass pantries add a unique kind of glamour, and not just that, you can also control the amount of light that goes into the pantry. Now, what you can do to make your kitchen pantry look gorgeous is the choice of its glass.
Frosted glass pantry doors are fancy and elegant to look at. Apart from just that, people opt for frosted glass because of privacy as well. You don't want to let all of your guests know what's stored in it. There are lots of pantry door options in the market that you can choose from.
1. Sliding Frosted Glass Pantry Doors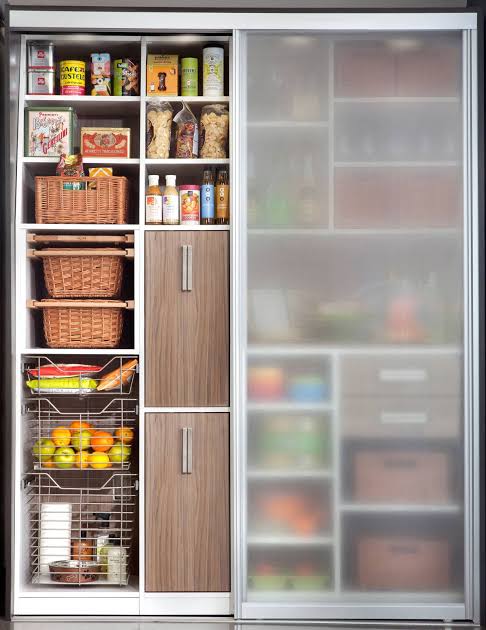 Sliding pantry doors are the perfect choice for smaller kitchens as they consume less space. If your kitchen is running out of space or you simply do not want to use more space, choose sliding doors for your pantry. These types of doors are also easy to open as you just have to slide them, and in short, isn't it the perfect alternative solution for a small kitchen?
2. Double Frosted Glass Pantry Doors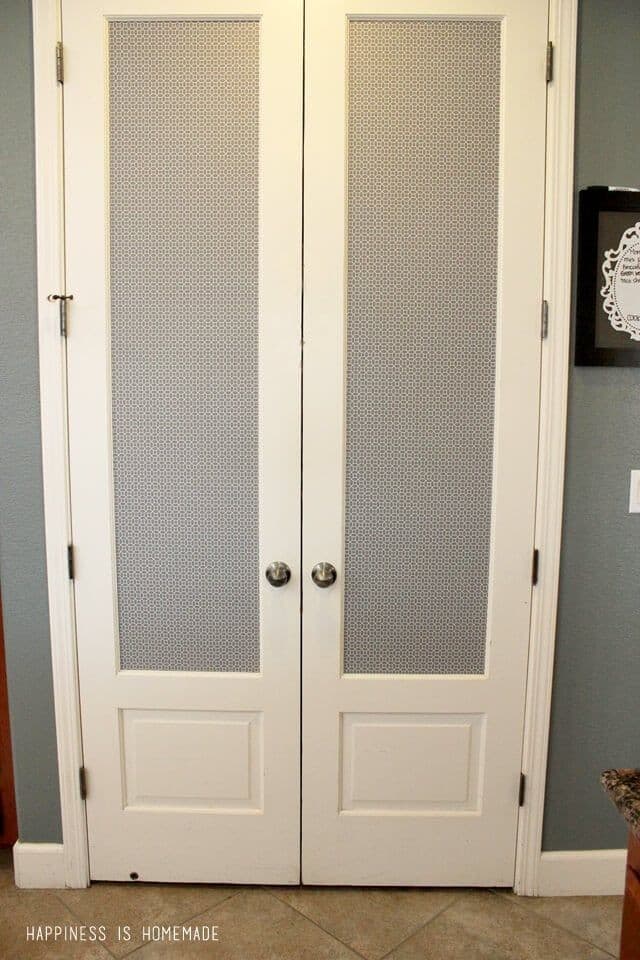 Considering a pantry that has double doors is always a good idea for any person who wants a larger pantry. The frosted glasses may give assistance in maintaining privacy in your pantry and still allow light to pass through. It is traditional in style, and anything traditional is valued and carried on. So if you want or have a kitchen that is styled in a traditional way, a double-frosted glass pantry door may be the missing piece in your incomplete pantry.
3. French Frosted Glass Pantry Doors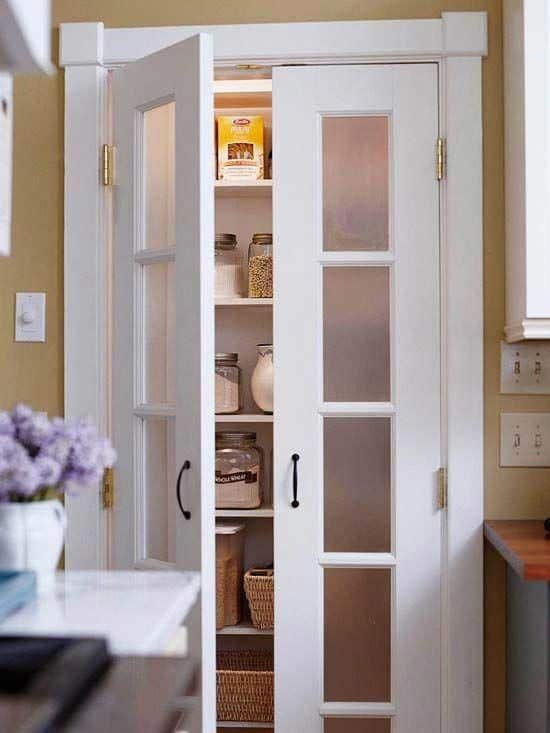 Bringing something French to the kitchen is a beautiful idea. These types of doors make your pantry look extra stylish, making your guests almost drool the first time they see it. French pantry doors are usually filled with glasses from top to bottom so as to provide extra brightness. The doors may look their best when painted white. Make your kitchen stand out by bringing in French glamor and letting it instill that romantic spirit in you.
4. Dutch Frosted Glass Pantry Doors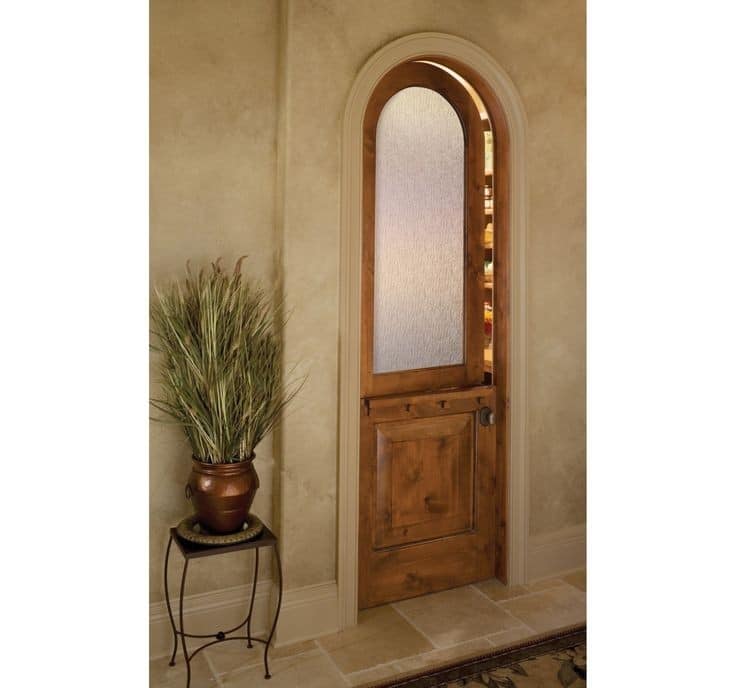 These types of doors are different from the usual ones because they are half-height doors. It's like two different doors combined to look like just one, and while you can open the top half, you can still keep the bottom half closed. For ventilation purposes, you can keep the upper half open while keeping the bottom half closed for privacy. Most Dutch pantry doors come with a gridded glass pattern for a much more sophisticated look. These are the types of pantry doors that come with multiple purposes.
5. Pocket Frosted Glass Pantry Doors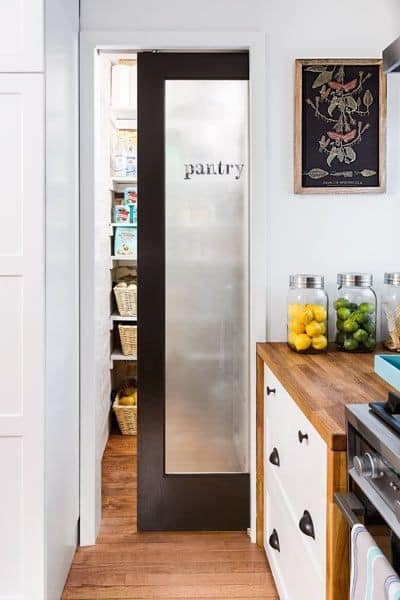 Pocket pantry doors are again very ideal in small kitchens, and they differ a little from the typical sliding doors. Pocket pantry doors slide into the wall and stay completely hidden. This is a space-saving technique, and you can open the whole pantry wide open and do your work freely. The frosted glass on a pocket pantry door enables you to provide privacy because you do not want guests to know all the things that you have in stock.
6. Decorative Frosted Glass Pantry Doors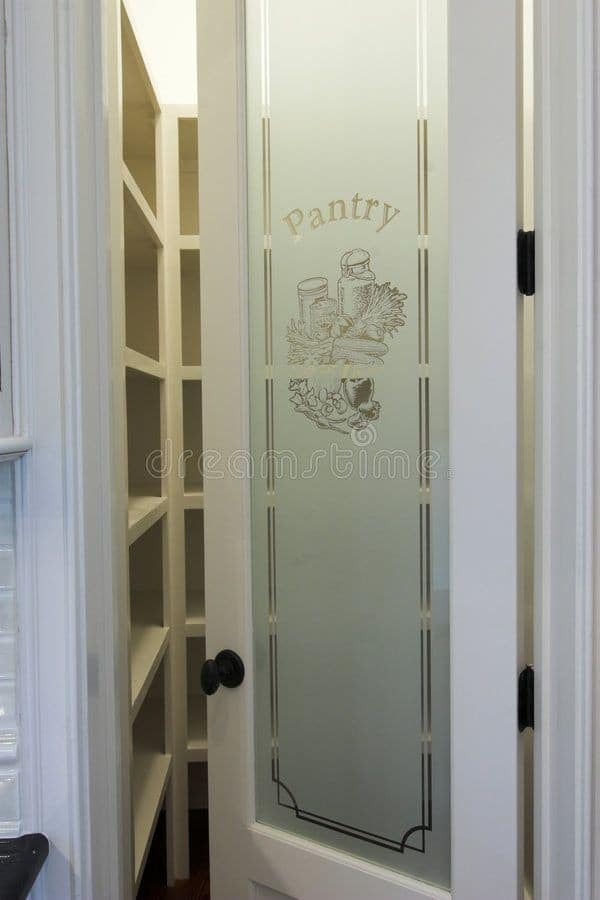 Pantry doors that come with style and decorations can lighten up your kitchen aesthetic. It's never a bad idea to boost your pantry door with decorations by playing with wood frames. And for the enhancing, making details on the doors by engraving art or anything you want gives a vintage and timeless vibe. To add more glamour, make stylish door frames by curving the wood and making semi-circles.
7. Frosted Glass Pantry Doors With Metal Frames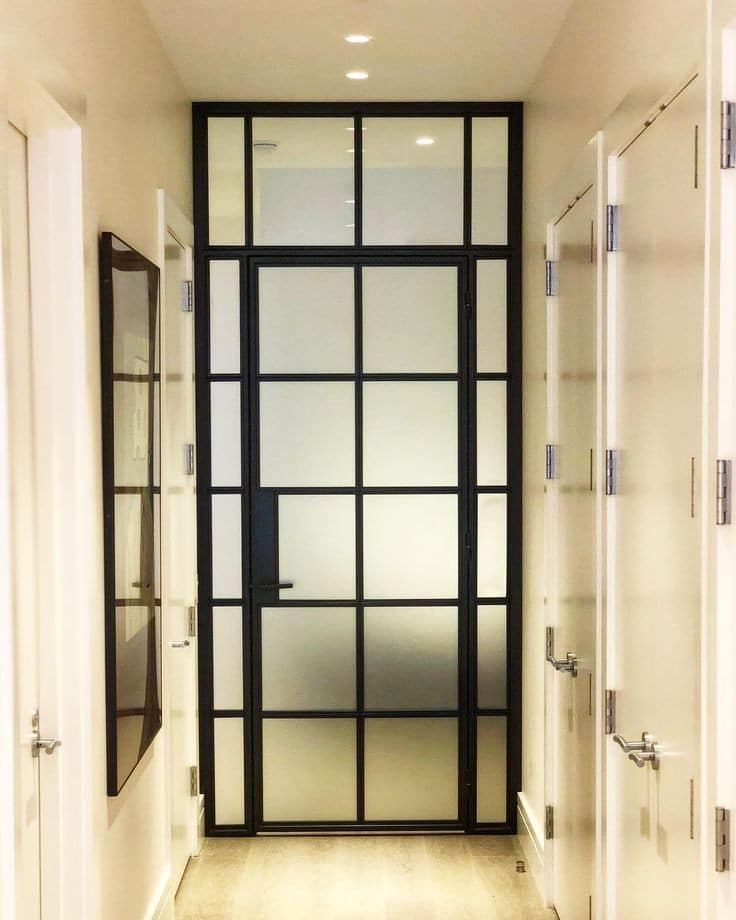 This type of pantry door features frosted glasses from to top bottom, and for glass protection, it is bordered by metallic frames. It gives a modern touch, especially when the inside of the pantry is all lit up. Even though it's frosted and the inside is not visible, the outer appearance is alluring. You do not have to worry about the frames not having much strength to hold the whole glass because only good-quality metals are used here.
8. Rounded Frosted Glass Pantry Doors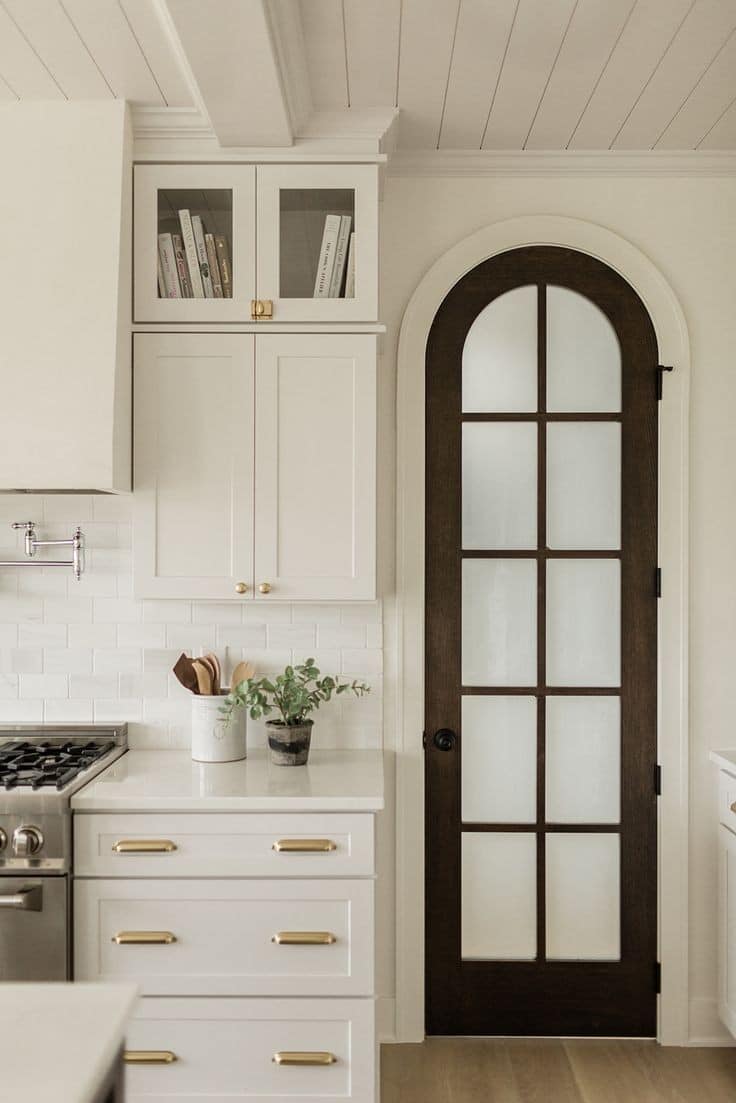 You may not see an arch-shaped pantry door in most kitchens as it is a unique kind but still loved by many. Because of the traditional spirit it carries, this type of pantry door is considered as classic and timeless. How you put the frosted glasses is totally up to you and your taste; a top-to-bottom glass door or just a portion glass door can do the work. It's a style you will never get sick of, and most importantly, your kitchen pantry badly needs a door exactly like this.
9. Colored Frosted Glass Pantry Doors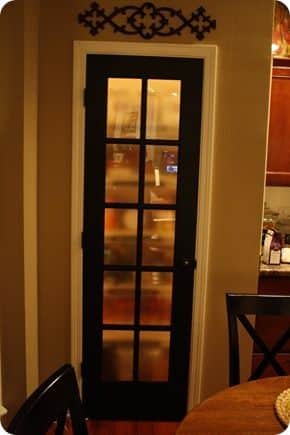 The pantry doors don't always have to have regular glasses. Even the colored ones look equally beautiful and gorgeous. You can consider installing yellow light bulbs and then painting your glass frame black; the sight is going to be really snuggly and adorable. If you welcome even a little bit of color into your kitchen, it's never going to be a dull and uninteresting place.
10. Walk-In Frosted Glass Pantry Doors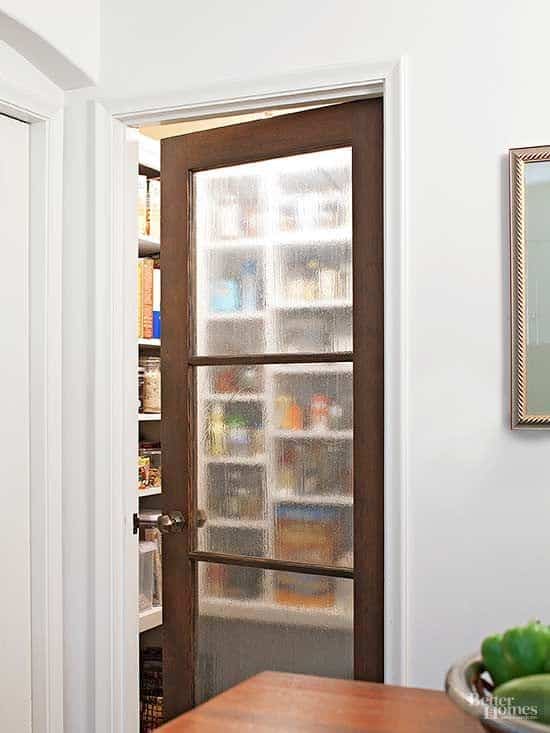 A walk-in pantry is an unfulfilled kitchen luxury for most people. So if you have managed one for yourself, you gotta cherish it for a lifetime because a larger pantry can hold more food and kitchen products. This is the type of pantry door that belongs to a large kitchen or, perhaps, to someone who loves luxury. Putting a frosted glass here is, like, a missing piece because who doesn't want to maintain privacy?
11. Bi-Folding Frosted Glass Pantry Doors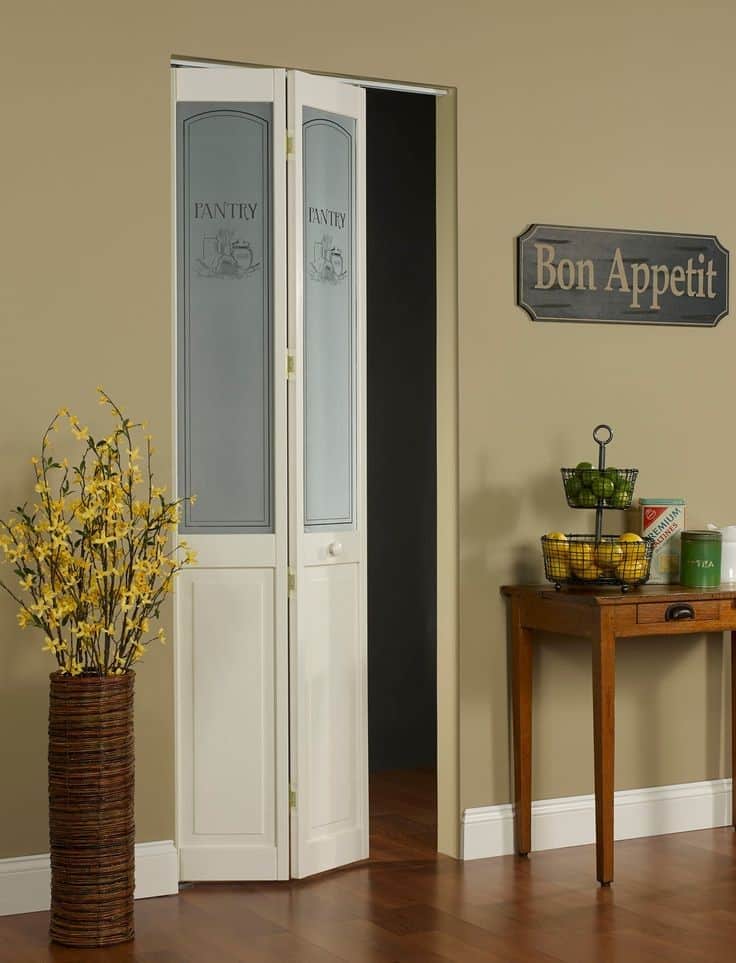 Now this type of door is totally different and exquisite. When you open a bi-folding pantry, the doors do not block the other cabinets because of their ability to fold. And it still gives you proper access to the contents of the pantry. To add more delight, it also takes up less floor space, making it good news for anyone who is having space issues in their kitchen.
12. Geometric-Patterned Frosted Glass Pantry Doors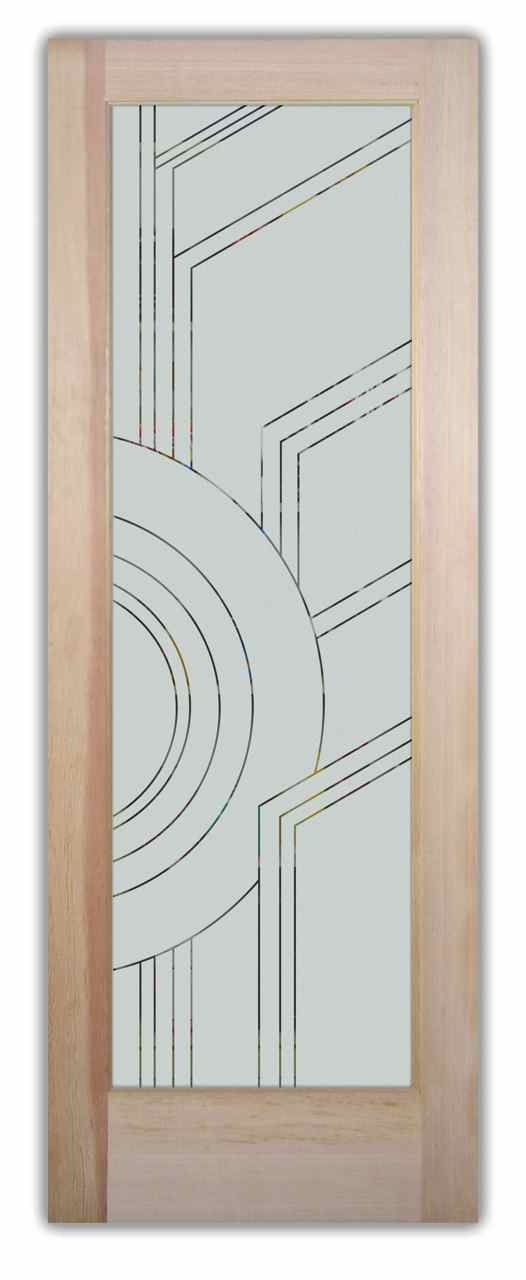 The aesthetic of geometric shapes gets a good opportunity to be displayed. It's eccentric, and it's totally acceptable. The common geometric shapes which we all see on a regular basis, such as triangles, squares, or rectangles, can be featured in geometric-patterned pantry glass doors. And with frosted glass, it's like the more, the merrier because of the privacy it gives. But worry not because it will still allow light to pass through. It's a great choice because of the amount of elegance it gives out, and it is purely made for modern-style kitchens. 
13. White Frosted Glass Pantry Doors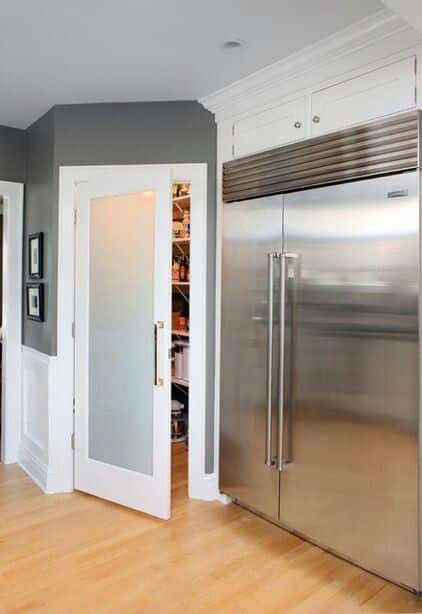 A white frosted glass pantry door provides an extra level of privacy while still allowing light to enter. White frosted glass pantries are well-received not only because it brings an ambiance of suaveness but because it is able to create a polished look. Apart from all these good qualities, this type of glass is ideal for someone who loves style but in a unique and simple way.
14. Painted Frosted Glass Pantry Doors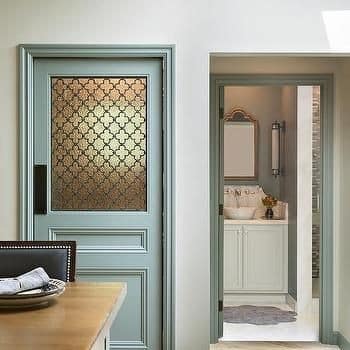 Painted frosted glass pantry doors are like enhanced frosted glass doors. If you want your pantry glass to do more talking, get it painted with colored or translucent paint. This is a good idea for bringing color and vibrancy to your kitchen. The design pattern or color is solely dependent on your choice, and there are options. Floral and abstract patterns are two of the many patterns that are prevalent. In short, it's absolutely a fantastic choice to pick painted frosted glass pantry doors for your kitchen.
15. Circular-Patterned Frosted Glass Pantry Doors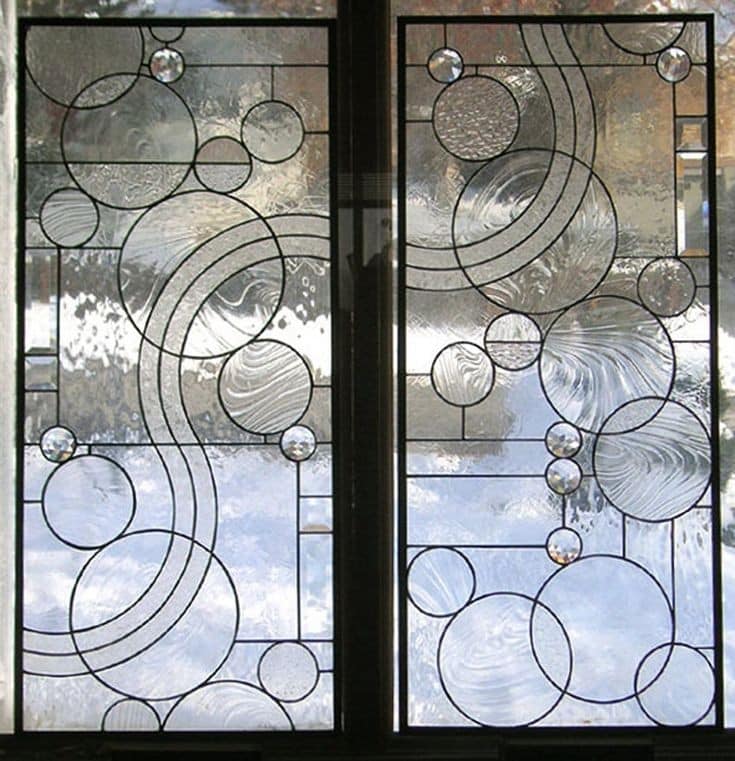 This type of patterned door features circular patterns and is common and preferred by many. Your kitchen pantry may not just get the privacy it needs but also gets the decorative spirit it deserves. Circular-patterned glasses are never out of style, and they always create an atmosphere of timeless beauty. You can choose the designs and colors of your choice from the many options available.
16. Frosted Smoked Glass Pantry Doors
If you prefer glass doors that are mushy, you can consider frosted, smoked glass for your kitchen pantry. It gives an extra sense of privacy and mystery to your kitchen pantry, but at the same time, it also allows a good amount of light into it. It's a good pick for anyone who wants to maintain discretion in the kitchen. Because a kitchen, especially a kitchen pantry, does not necessarily have to be an open book by being transparent to everyone.
17. Black-Framed Frosted Glass Pantry Doors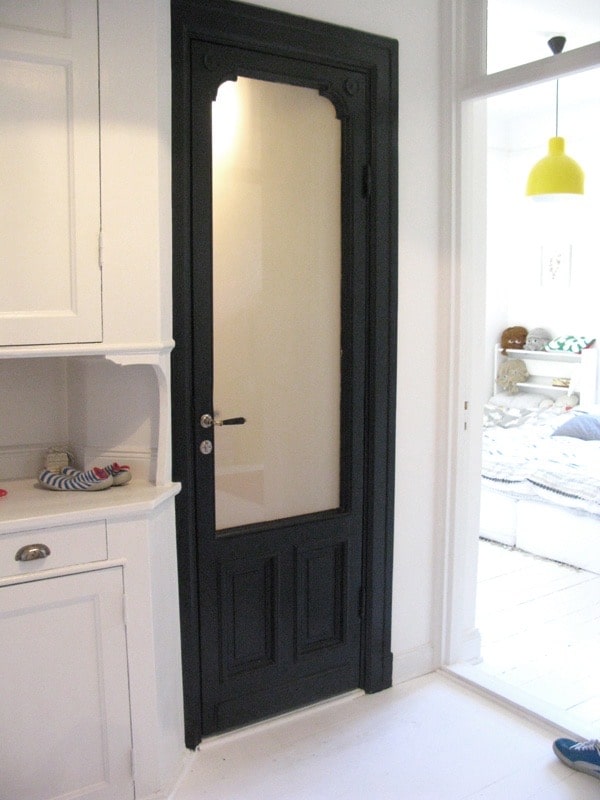 Black-framed smoked glasses carry a sense of modernity with them and sometimes a little bit of mystery. The color black strongly coordinates with the white walls, which enhances the strong aura of modernity. When paired with a kitchen that has an excessive amount of light, the black-colored doors cannot go unnoticed, and thus the contrast is absolutely spectacular.
Conclusion
Choosing glass doors over wooden ones has so many benefits, and just like that, frosted glasses are somewhat better if you don't always want to show what's inside the pantry to others.
With the lights lit up, frosted glass makes the kitchen look more elegant without distractions from the things that are stored inside the pantry. It's not trusting the privacy it gives, but there is a kind of beauty attached to the faded glass, and it's partially responsible for making your kitchen pantry look insanely great.
The above-mentioned frosted glass ideas are classy enough to bring sophistication to your kitchen. In addition, you also get luxury along with it.