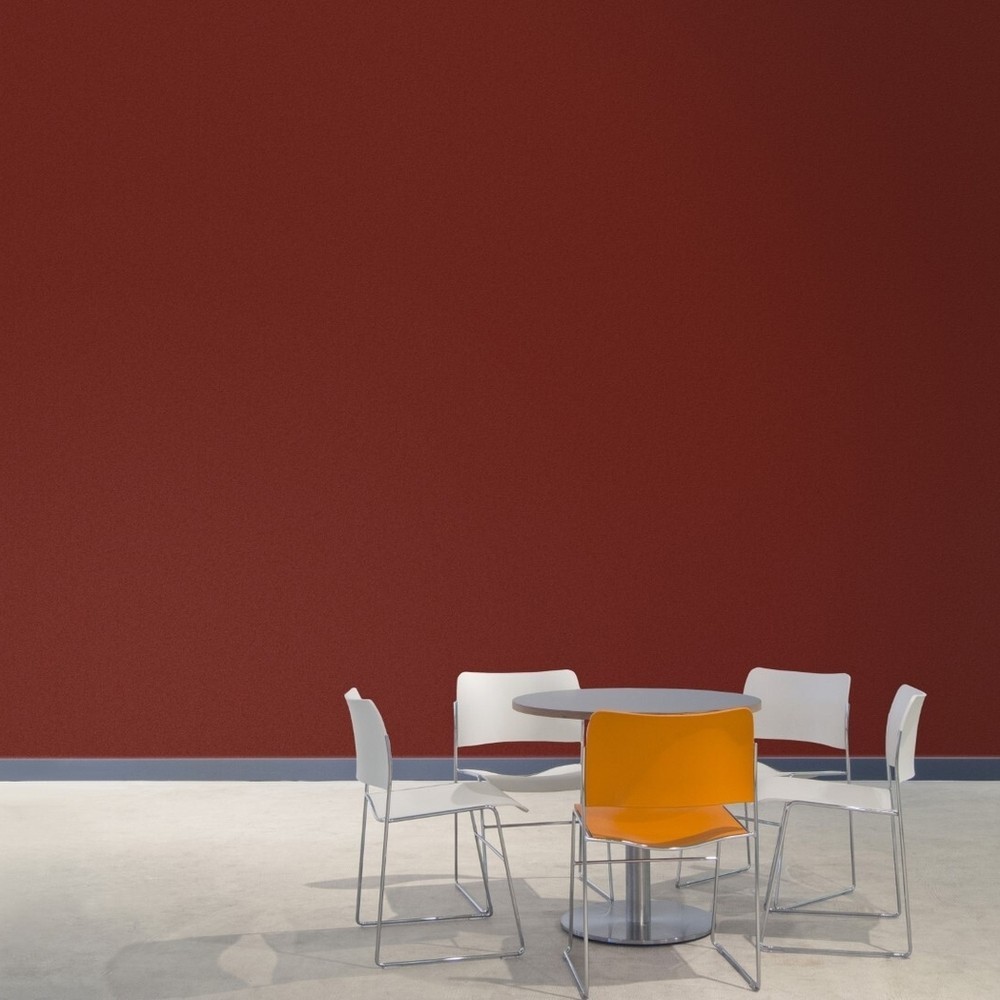 Maroon is misbelieved as a dark shade of brown and also burgundy due to its intensity and depth, but in reality, it's the darker version of red. For interior decoration, maroon is considered a color that is used to create a cozy atmosphere and is regarded as the signature statement for elegance and refinement.
Most restaurant owners select maroon as their color palette since it is believed to stimulate appetite. Moreover, it is also considered a seductive color, and therefore you will notice maroon being used in private bedrooms by homeowners.
When you select maroon as your base color, the colors that go with maroonare very selective. Join our journey in choosing the perfect color pallet that matches with maroon seamlessly. Before we dive deep into the topic, let us first understand what the color maroon stands for and why it is considered important.
What is Maroon, and Why is It Important?
Color scientist around the globe has expressed maroon as a symbol of passion, force, and depth. According to these scientists, maroon is responsible for evoking sentiments and spirituality since this color is closely assorted with Buddhism. Once we have learned the importance of maroon, let's look at some of the colors that complement maroon.
1. Maroon Coupled with Blue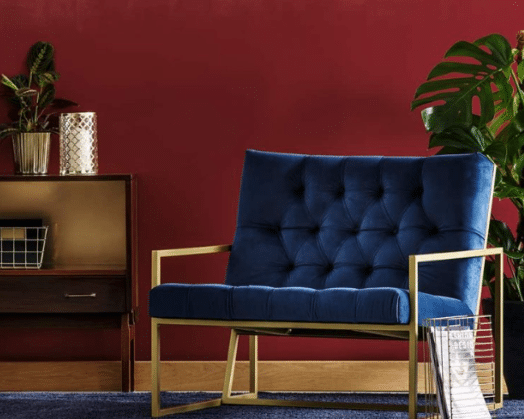 The combination of blue and maroon creates a sophisticated ambiance. While blue is a light color that symbolizes peace and calm, maroon is a dark color that shows warmth and elegance. When this paring is implemented, an atmosphere of balance and depth is created instantly.
When you use maroon as your primary color of walls, then make sure that furniture and textiles have a blue shade. This combination makes your room visually appealing, and this distinctive interior design signifies that you have a sense of creativity and refinement.
2. Maroon and White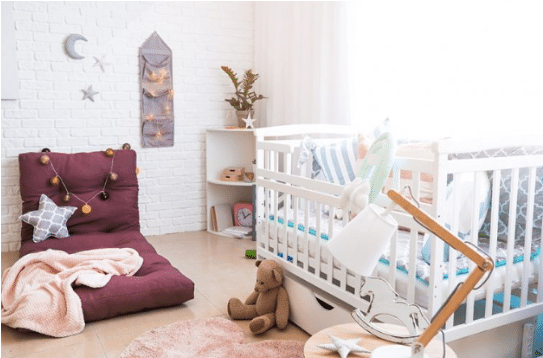 Do you want a color that signifies purity and freshness along with warmth and sophistication, then look no further than maroon and white. When this color combination is implemented, then you automatically create a classy atmosphere in any space.
In this combination, white can be used as your wall color, and maroon can complement the artwork, furniture upholstery, pillows, and rugs. This color scheme can create a welcoming experience for your living rooms, bedroom, and dining hall.
3. Maroon and Beige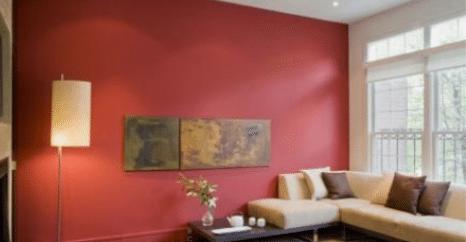 Regarded as the "timeless color palate," this combination is for someone who wants to decorate their home with vibes of harmony and soothingness. This color couple can be used through decorative accessories, curtains, and rugs.
For anyone who is looking to add a touch of sophistication and depth, this combination can be your best choice. When beige is used as the backdrop color, then it helps maroon to stand out and create visual interest. So this color couple can be used in traditional and complementary design styles.
4. Maroon and Purple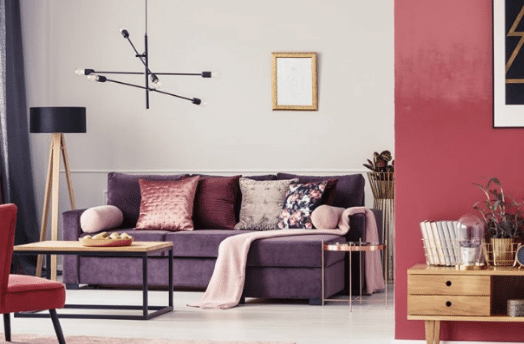 Purple is known to add luxury and drama, while maroon creates a luxurious and legal atmosphere. When combined, they form an extremely bold color scheme. When you use this combination, make sure that you use maroon as the dominant color and purple as the accent color.
Homeowners mostly use this color scheme in study arenas and living rooms to showcase creativity and sophistication. When this color combination is used it
If you crave lavish interior design, this color selection should be your best choice. This color couple has the potential to transform any space into an enchanting environment.
5. Maroon and Green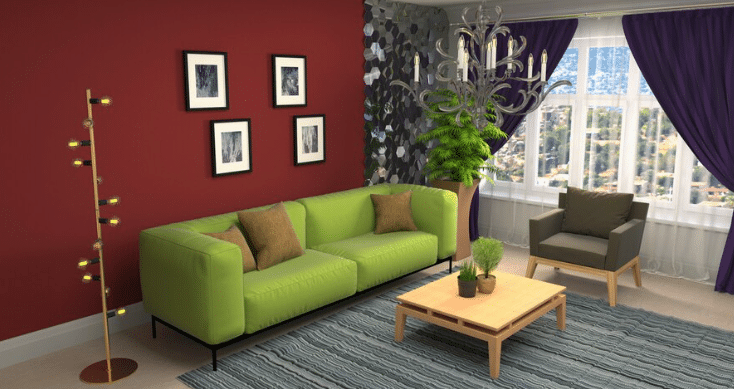 If you want your bedrooms and dining halls to have a refreshing appearance, then this color scheme is your best fit. Green is the color of nature, while maroon brings richness and depth. When they come together, they can bring all the serenity to you.
While choosing this combination, make sure that you choose green as the backdrop and use maroon as the accent color that can be used for furniture and textiles. When these are incorporated into your bedrooms and living rooms, then you generate energy and relaxation at the same time. This provides a captivating atmosphere in any space.
6. Split Complementary Colors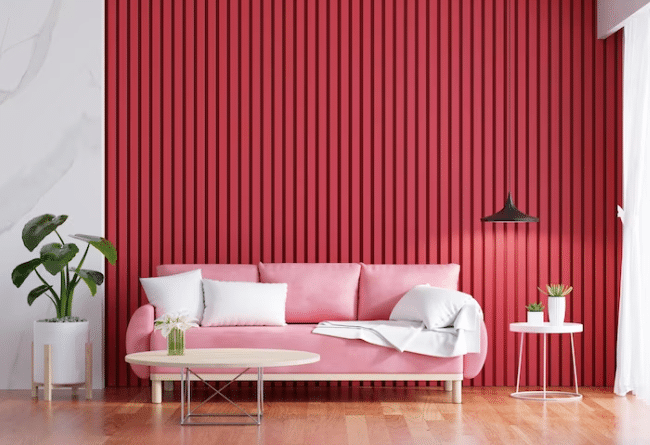 Split complementary colors are those colors that bring out depth and mystery with them. These are known as the colors that go with maroonbecause they create a captivating atmosphere. The two striking colors in this list are dark cyan and dark cerulean. When this color combination is used, then they remind you of the ocean before nightfall happens. A high visual appeal is created with these energetic dark shades.
7. Monochromatic Colors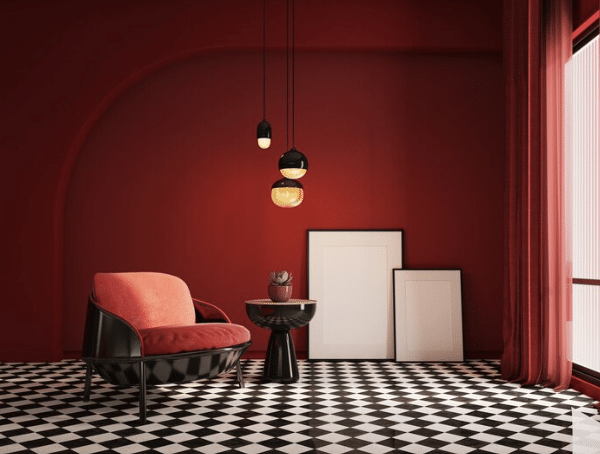 Monochromatic shades are regarded as colors that go with maroon because they provide elegance at various degrees. When these colors are mixed with maroon, they bring mystery and sophistication. The colors on this list are seal brown, scorched brown, lone star, Russian red, and artful red. When these several tones are used, then they make your wall the center of attraction. They hold the attention of any observer for long periods and create a stylish aesthetic
8. Triadic Colors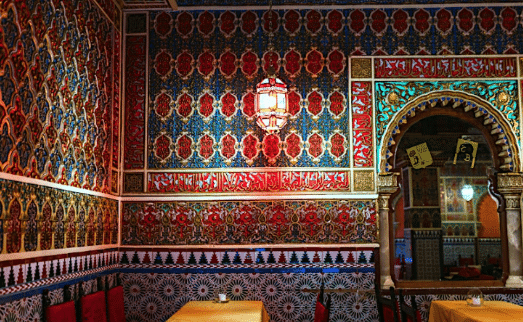 Triadic colors are navy blue and deep green; when combined with maroon, they provide elegance and sophistication. These shades are known as thecolors that go with maroonbecause they install a sense of vitality and growth in the observer's eye. When combined, they create a harmonious aesthetic. The overall experience with these colors creates a visual effect that is soothing and harmonious throughout.
9. Analogous Colors
Analog colors are just another side of maroon itself. The colors on this list are saddle brown and train purple. These are regarded as the colors that go with maroon because they provide immense luxury and elegance. When used in partnership with maroon, they provide a powerful contrast with versatility
10. Accent Colors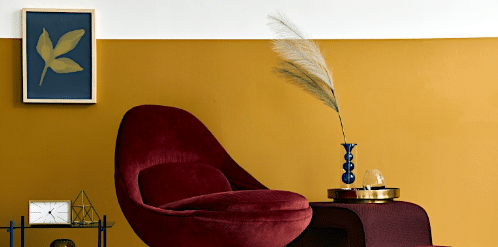 Accent colors of maroon are those colors that depict nature in its true sense. The deep green on the list indicates a forest canopy, while the sparkling blues indicate a clear sky. In addition, the golden tones present on the list indicate sunset. When combined, they provide elegance and sophistication.
Conclusion
Our formulated list of 10 colors makes maroon super attractive for your interior design needs. When you use these colors with maroon, you create a visually attractive combination that an observer is compelled to appreciate.
Take any options from this list, and you will seamlessly create an eye-catching visual effect with maroon. You can easily transform to the next level of interior design with these colors and add a touch of sophistication and style. Comment in the box below which you think blends best with the maroon color. 
Frequently Asked Questions and Answers
Does Blue Go with Maroon?
The answer is a resounding yes. Make sure that you use maroon as the base and backdrop color while using blue for furniture and textile. This would make your room visually stunning and also add elegance and sophistication to it.
Which Fall Color Goes with Maroon?
According to our research, the best fall color that goes with maroon is burgundy. Other fall colors that go with maroon are light pink, emerald green, grey, and light pink.
Do Maroon and Black Go with Each Other?
No. They don't. They are not suitable colors for interior design but good choices for men's fashion. Many fashion influencers have worn maroon suits with black shirts, and they have sported a stunning look.
Why Should I Only Consider Colors that Go with Marron?
If you want to increase the aesthetic and design of your room, then selecting colors that go with maroon is a necessity. People appreciate your design choices, and you naturally add elegance and style.
Do Teal and Maroon Go Along?
Yes, they do. When this combination is used, they create a vibrant atmosphere. Make sure that you use maroon as the backdrop color and teal as the color of accessories like curtains, pillows, and artwork. This couple would create a magnetic atmosphere.