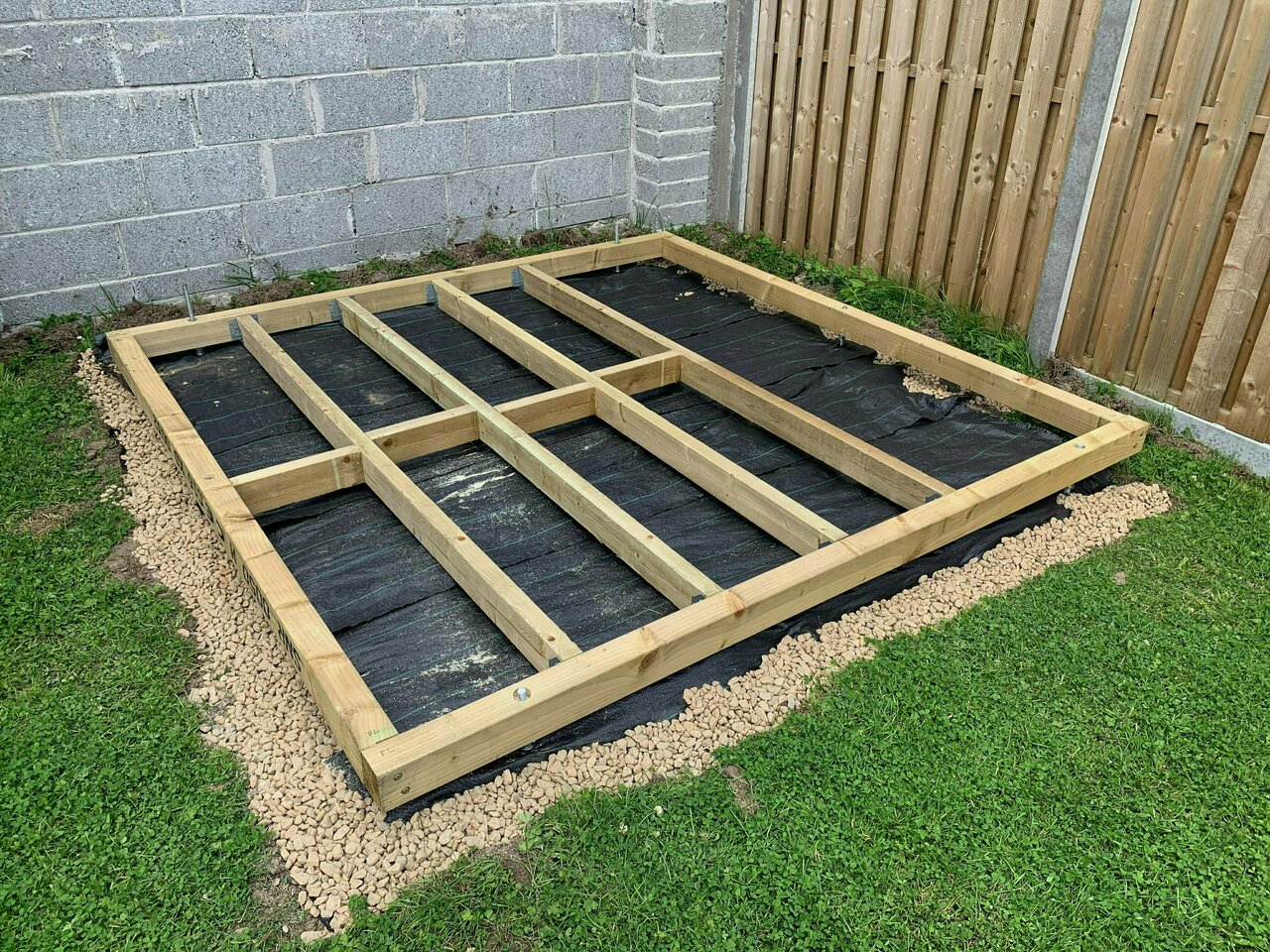 A shed is a room or an area of the house which is used for storing all the maintenance accessories of the house.
Therefore, a shed is an important function as well as a practical place. While constructing a shed, flooring is supposed to be non-slippery and convenient to walk on, as well as durable and sturdy enough to support the weight of all kinds of tools used to maintain the premises of the house.
Maintaining a house is supposed to be a time-consuming activity. Therefore, you might have to spend quite a lot of time in the shed. The right flooring of the shed turns the space into a warm place so that you can spend time comfortably.
For a more formal appearance of the room, the floor must be stain resistant, easy to clean, and easy to maintain so that the shed does not look like an ignored storage room.
Here are 12 convenient and rustic options for floors for sheds that are highly robust and fit to be installed on your shed:
1. Concrete Slab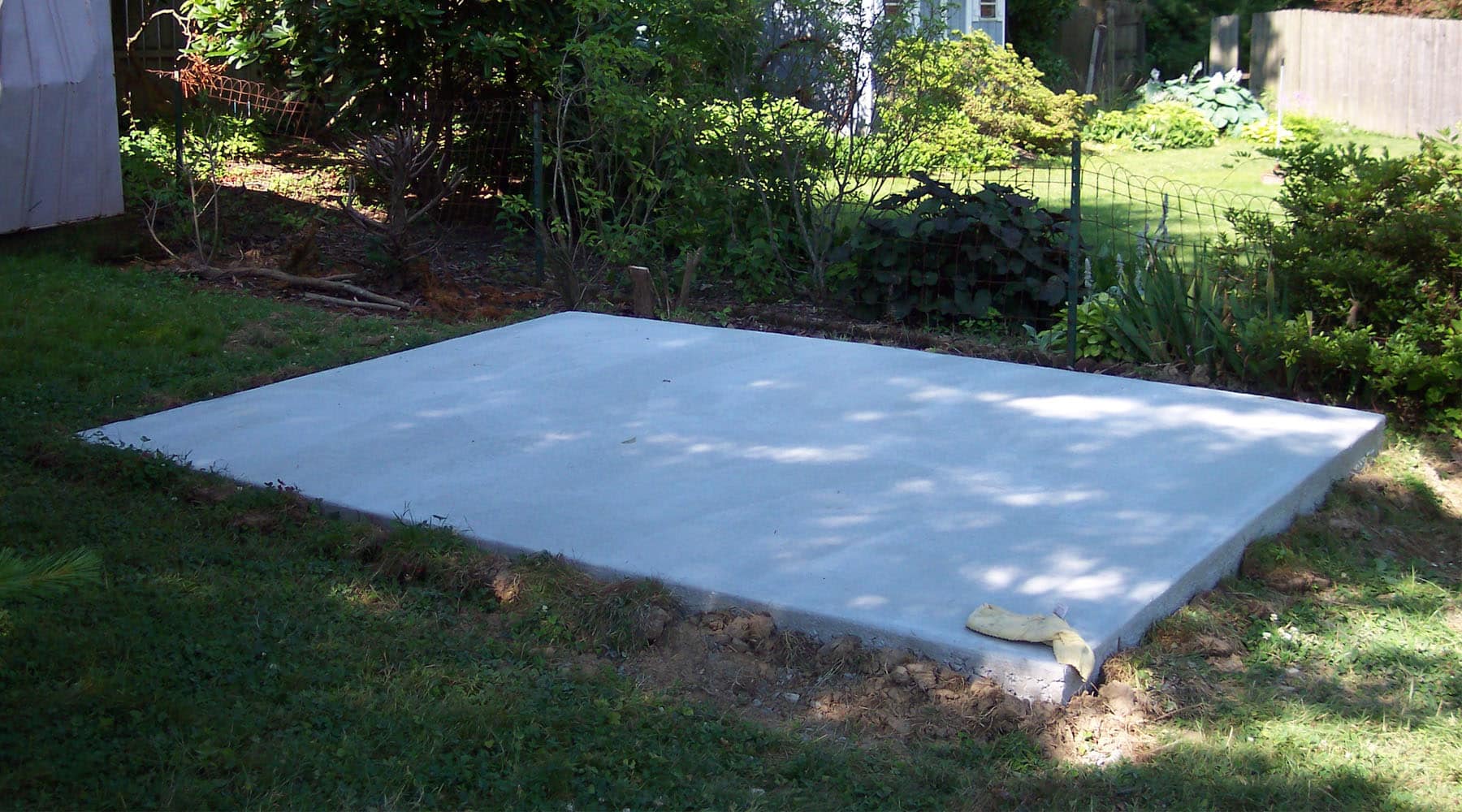 Concrete slabs are long-lasting and can withstand extreme temperatures. The thickness of the concrete slab in the shed should be 4 inches which is the standard width for sheds in residential areas. However, if you have to keep extremely heavy equipment in the shed, then a thickness of the slab of up to 1 foot can also be needed. The floor is easy to clean, resistant to stains, and does not get affected by moisture. Make sure that you spread the concrete on the right type of soil so as to avoid cracks.
2. Pressure-Treated Plywood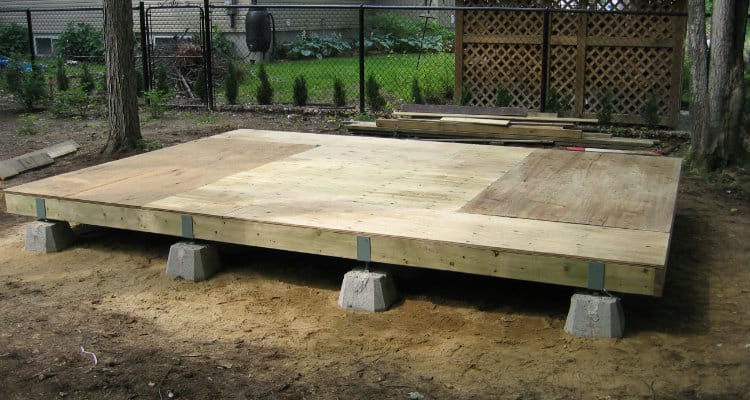 If you want to make your shed look aesthetically appealing, pressure-treated plywood flooring is the best. This flooring is resistant to termites, insects, and water. Make sure that the flooring is treated with chemicals to maximize longevity. If your equipment to be stored is lightweight, then plywood with a thickness of half an inch will serve your purpose. However, in case your equipment is heavy, ⅝ -¾ inches of construction-grade exterior plywood is definitely a must.
3. Wood Tongue and Groove Planks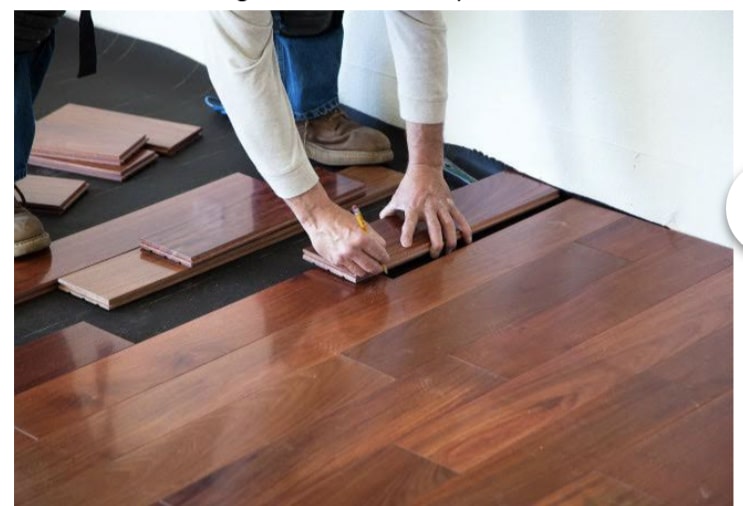 This style of joining wooden planks together. The open slit of the wooden plank is fitted into the groove. By fitting them together, the panels get interlocked, and the floor installation is completed. Pressure-treated lumber flooring is an affordable option, and so is Cedar wooden planks. For better water resistance, select Pinewood for flooring. However, before selecting wood as a flooring option, the climate must be taken into consideration because wood tends to expand and contract according to the temperature of a place.
4. Plastic Flooring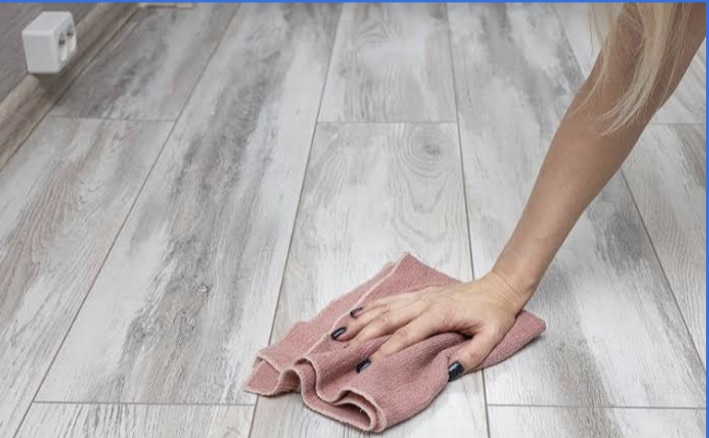 PVC flooring stands for Polyvinyl Chloride and is another name for Vinyl flooring. The vinyl flooring includes VCT (Vinyl Composition Tile) flooring and LVT (Luxury Vinyl Tile) flooring. These can be painted and polished according to your requirements and can be painted to give a wooden, Stoney, or marble-like appearance. Since sheets of vinyl as a flooring option are available, they are not difficult to be installed because these tiles can be stuck to the base manually with the help of glue or a repairing adhesive.
They are long-lasting and affordable, which makes them a good option for rough use, and can be cleaned very easily. The flooring is resistant to termites and other various kinds of pests, which makes it easier to maintain.
5. Pavers as Floor for Sheds
A paver is a brick-like block made of concrete that is used as an exterior flooring option. It has the ability to withstand extreme temperatures and is extremely robust and cost-effective. Therefore, if you are using your shed to store heavy objects, paver flooring is the right option for you. Pavers can be laid on top of a compacted gravel or sand base, which allows the weight of the shed to be distributed evenly. They are easily available in all shapes, sizes, and colors and are also permeable, thus, allowing water to drain away without causing any damage to the shed.
6. Oriented Standard Board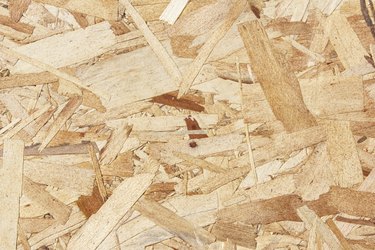 The Oriented Standard Board is also available in tongue and groove style, which can allow easy installation of the flooring. Lay the board in such a manner that the smooth side is up so that chances of chipping are reduced. OSB flooring can tolerate heavy objects, is a cheaper option as compared to plywood, and is also available in larger panels making it convenient to install. The thickness of the OSB flooring must not be less than ⅝ of an inch for best results and for it to last longer.
7. Linoleum Flooring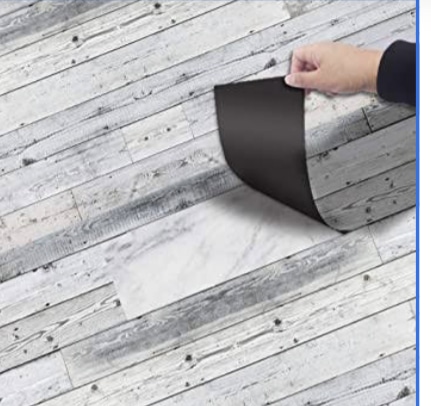 Linoleum material as floors for sheds is an eco-friendly option for you as it is made with a mix of renewable natural products like linseed oil, cork powder, jute, and wood flours. If the flooring is taken care of, it can last for up to 40 years which not only makes it durable but an inexpensive flooring option as well. It is resistant to water, available in various textures and colors, and can conceal scratches better than vinyl flooring. Linoleum, however, needs to be installed by a professional, as cutting and sticking it can be quite a hassle. 
8. Interlocking Tiles

Interlocking tiles are available in a number of materials. Plastic tiles, wooden tiles, ceramic tiles, and many more. The main advantage of concrete interlocking tiles is that it forms a tight grip which adds to the stability. For durability and to prevent the tile surface from sinking, it is very important to lay a proper layer of sand or gravel underneath the tiles. The foundation must be very strong so that the tiles can take the weight of all the heavy equipment that will be placed in the shed.
9. Brick Flooring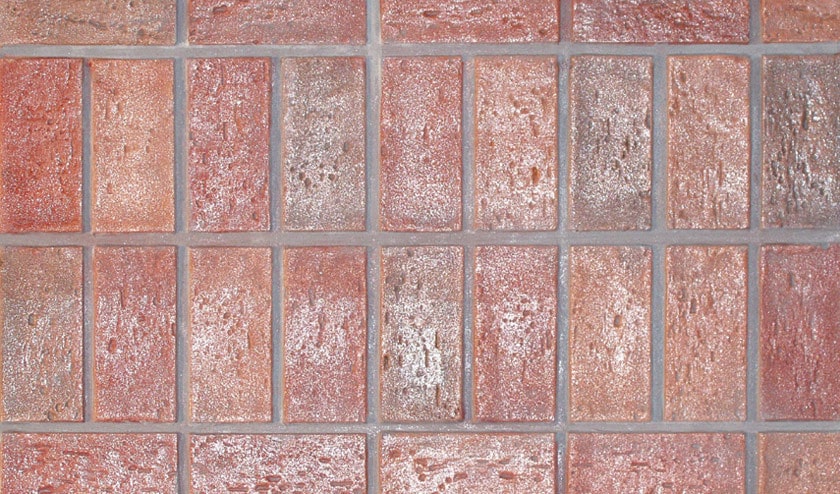 Bricks have been used as a flooring option for ages and can lend your shed a conventional rustic look. Brick floors are resistant to pests, termites, and many other types of insects and rodents. Unlike wood, bricks can withstand extreme temperatures without undergoing any change in shape, size, or color and are extremely cost-effective. This is an anti-slippery flooring option that can hold objects that are extremely heavy. 
10. Cement Sheet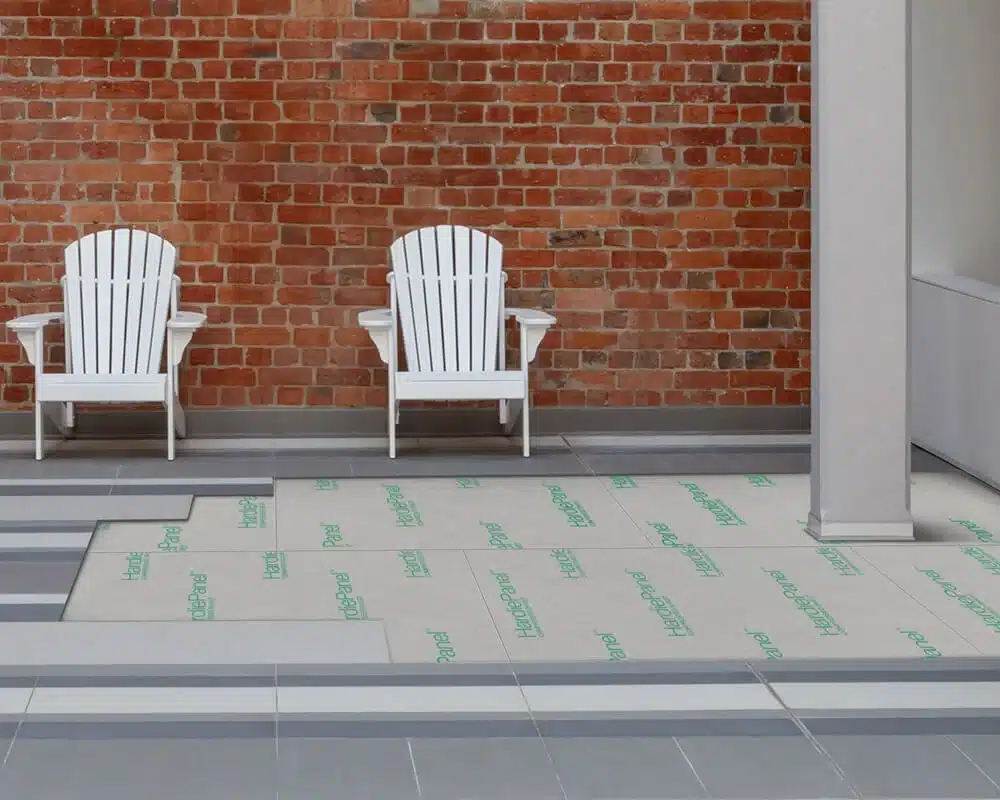 Spreading enemy sheets on the floor is a hassle-free way of flooring your shed. It is durable, can absorb water, is resistant to scratches, and requires minimum upkeep. Cement sheets, however, will not give a very sophisticated look like wooden or plastic flooring. However, it can tolerate heavy-weight equipment, is resistant to all kinds of weather, and is also not susceptible to termites, pests, or any other kind of deterioration because it does not get affected by climate fluctuations either.
11. Horse Stall Mats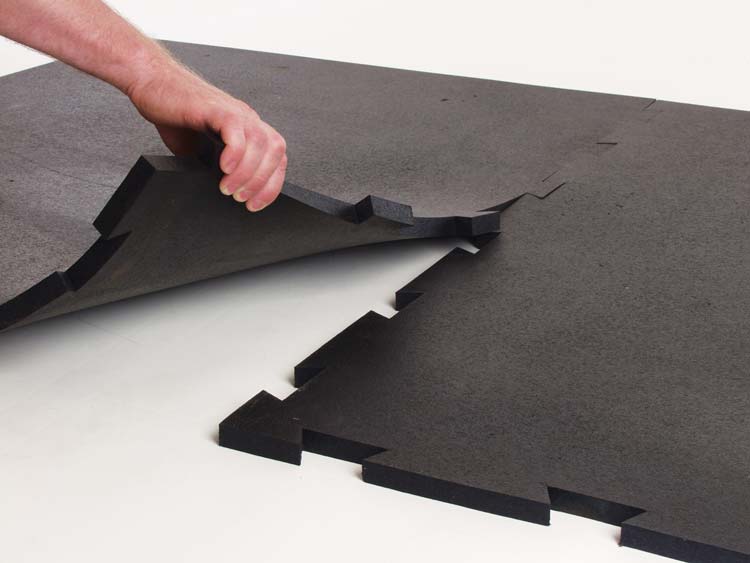 Horse stall mats make excellent shed flooring because they are available in ⅜ inch thickness, ½ inch thickness, and ¾ inch thickness. The grooves side of the mat allows air flow and drainage. Since they are made with recycled rubber, they are extremely tough and affordable. They can be spread on the floor without using any adhesives and are a perfect fit for rough use in a shed.
12. Cork Flooring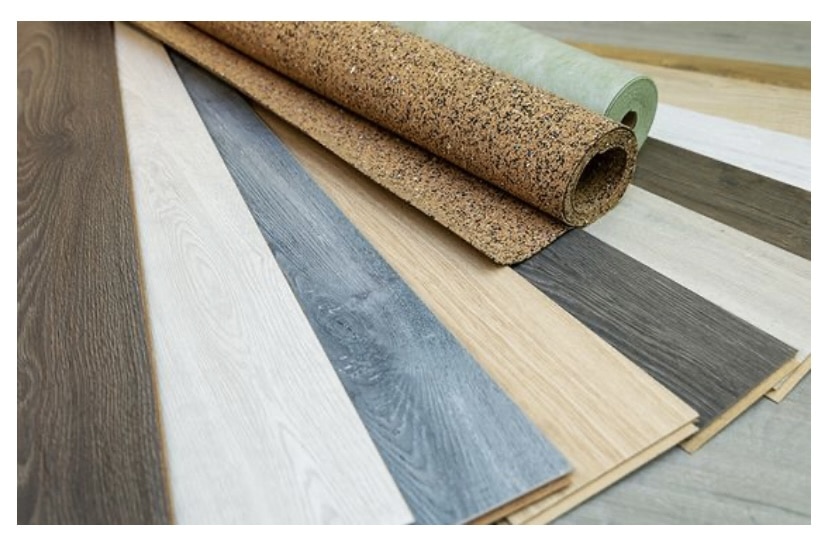 Cork flooring is an ideal option for you if you are looking for something that is soft, spongy, and absorbent. Cork flooring sheets are very convenient to walk and stand on for long hours as they can prove to be very easy on the feet and give a cushion-like bounce as they are softer than many other materials. Cork floors can be installed easily as they simply need to be glued to the floor. However, cork floors can get scratched quite easily. 
Final Words
Before making any kind of purchase, it is crucial for you to understand your needs, your climate, the durability of the material, and your budget.
To enhance the look of the floor and to elongate the life of the flooring, invest in concrete paints, polish, and congregate sealers to not allow any leakage and cover gaps.
It is a great idea to be able to install floors for sheds on your own; however, if there is any doubt about the installation process, then seeking professional help is important.
Leave comments in the section below telling us how you selected floors for sheds to make your life better and more convenient.
Frequently Asked Questions
Which is the Best Flooring Material for Sheds?
The best material for flooring sheds depends k your convenience and your budget. You have to analyze how frequently you use the shed, for what purpose, and the weight of the equipment. Once you have gone through the pros and cons of the available options, select the one that suits you the best.
Which is the Cheapest Shed Flooring Option Available?
Oriental Standard Boards are the least expensive flooring option available in the market. They are long-lasting, easy to use and maintain, and are the most attractive option as compared to many other timber flooring materials.
What Factors Must Be Considered While Selecting Floorings for Your Shed?
The main factors that must be considered while selecting the right flooring for the shed are longevity, strength, ease of installation, ease of maintenance, water absorption capacity, stain, and scratch resistance, and the cost of the raw material as well as installation charges. You must make this decision by keeping in mind the frequency of usage of the shed and the kind of equipment you will be storing in it.