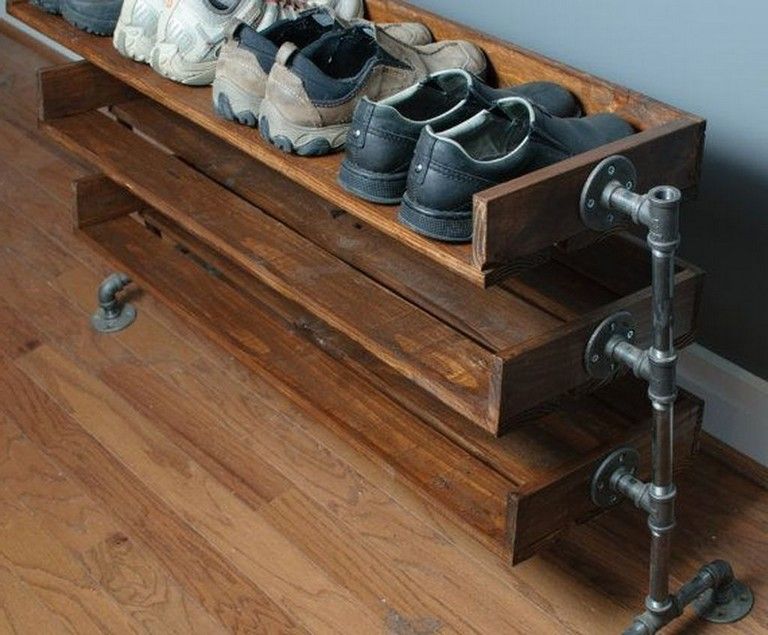 Searching for perfect shoe rack ideas? Here are the perfect shoe rack ideas; these ideas will help you combine style and organization seamlessly with your home decor. You will never find yourself struggling with a pile of shoes scattered around your entryway or closet; searching for the right pair can be a frustrating experience.
However, in the blog, we have gathered an array of innovative and practical shoe rack ideas to transform your shoe storage into a harmonious and efficient space. We will help you create a shoe rack that not only meets your needs but also enhances the aesthetic appeal of your home.
From sleek and minimalistic designs to creative and space-saving solutions, we will guide you through a world of shoe racks that are not just functional but also stylish.
Once you start using the organized way, you'll never return.
1. Minimalist Wall Mounted Shoe Rack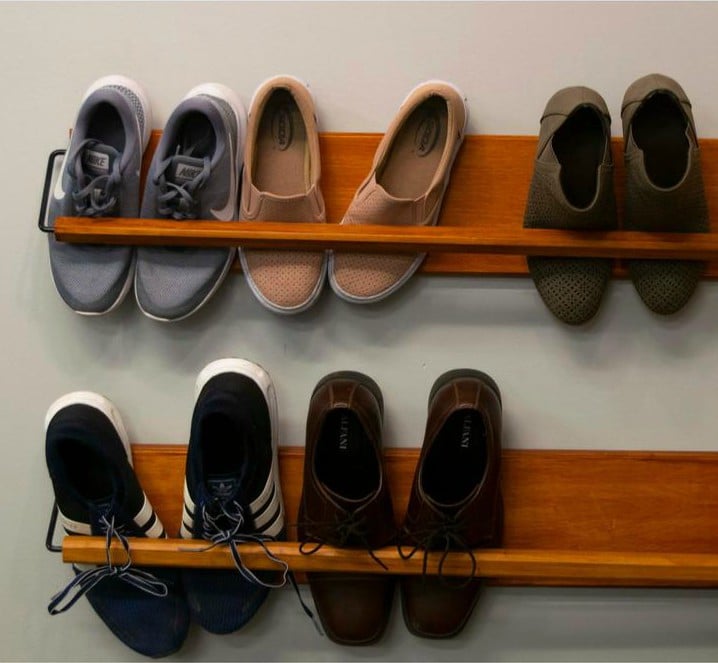 Fed up, seeing the heap of shoes outside on the front door. Thus, you can install the wall-mounted shoe rack on the front door. The best part of this shoe rack is the space it takes; they are horizontal. Just choose the shoe and pick your favorite while going pout. In one shoe rack, you can accommodate your four pairs and mount the number of chambers as per your need. You can get the texture or design and even colors as per your preference.
While buying this shoe rack, I preferred taking it to the person who would fix them on the wall. An expert can tell you the dimensions and the right budget for the shoe rack. And about the material, either go for metal or wood because they are durable.
2. Wood Storage Bench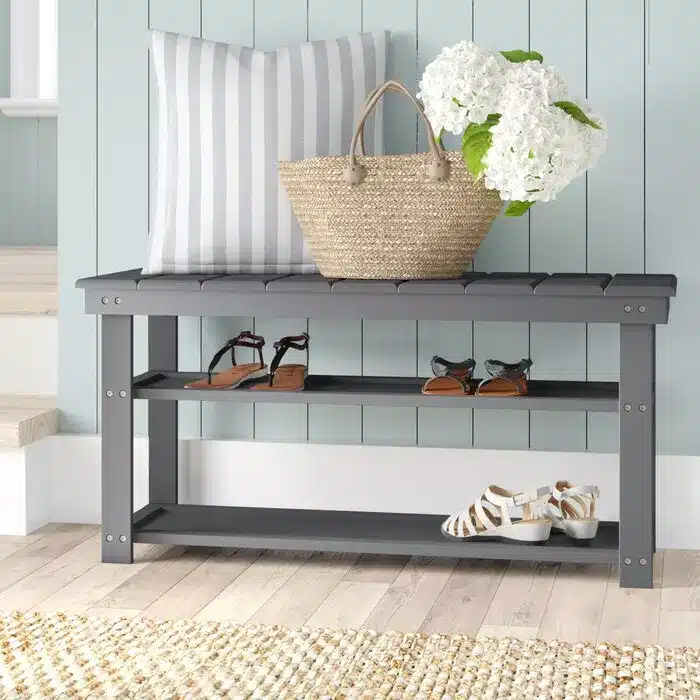 Wood Storage Bench is multi-purpose. You can use it as a table and place it anywhere in your house. Therefore, if you don't want to install any cabin in your house, then you can go for this one. In this, just find a spot to place which you always use while leaving the house. It has a place top in which you can put your plant or even make it a seat for changing footwear.
This can be bought in metal or even in wood. Therefore, choose the one which fits your requirement.
3. Overdoor Shoe Organizer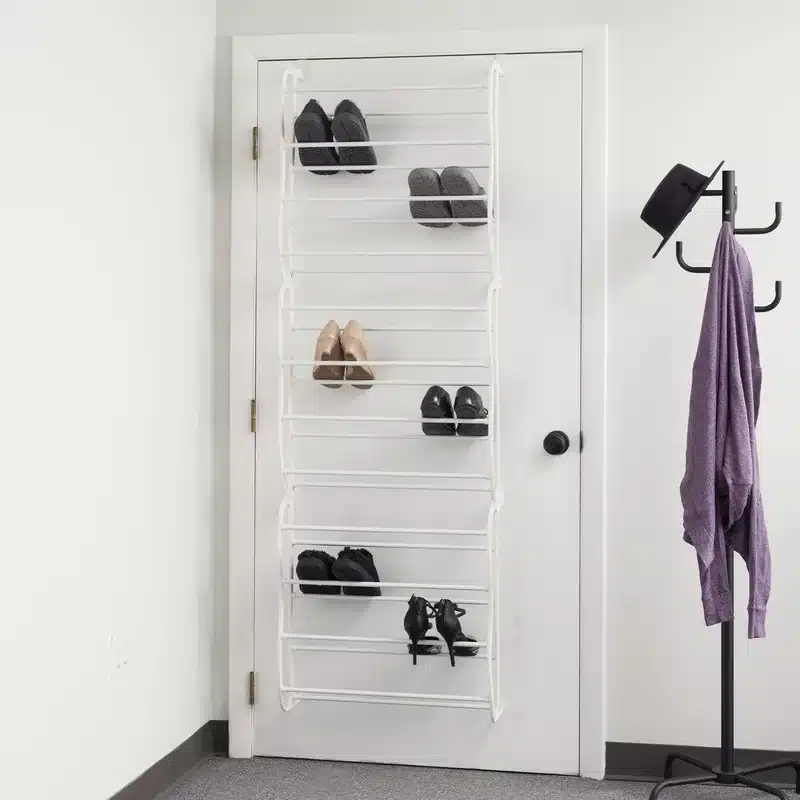 If you are avoiding mounting over the wall, then you can choose a shoe rack that can be mounted over the door. This Overdoor Shoe Organizer can be the best type. This shoe rack idea can bring a revolution. It can accommodate huge numbers of pairs, and you can choose the right pair while leaving the house.
You can fix it in your bedroom and do a check while leaving. It is affordable and easy to place. But, you should have a space in the bedroom behind the door or wall wherever you are placing it as this shoe rack require space.
4. Modern Shoe Cabinet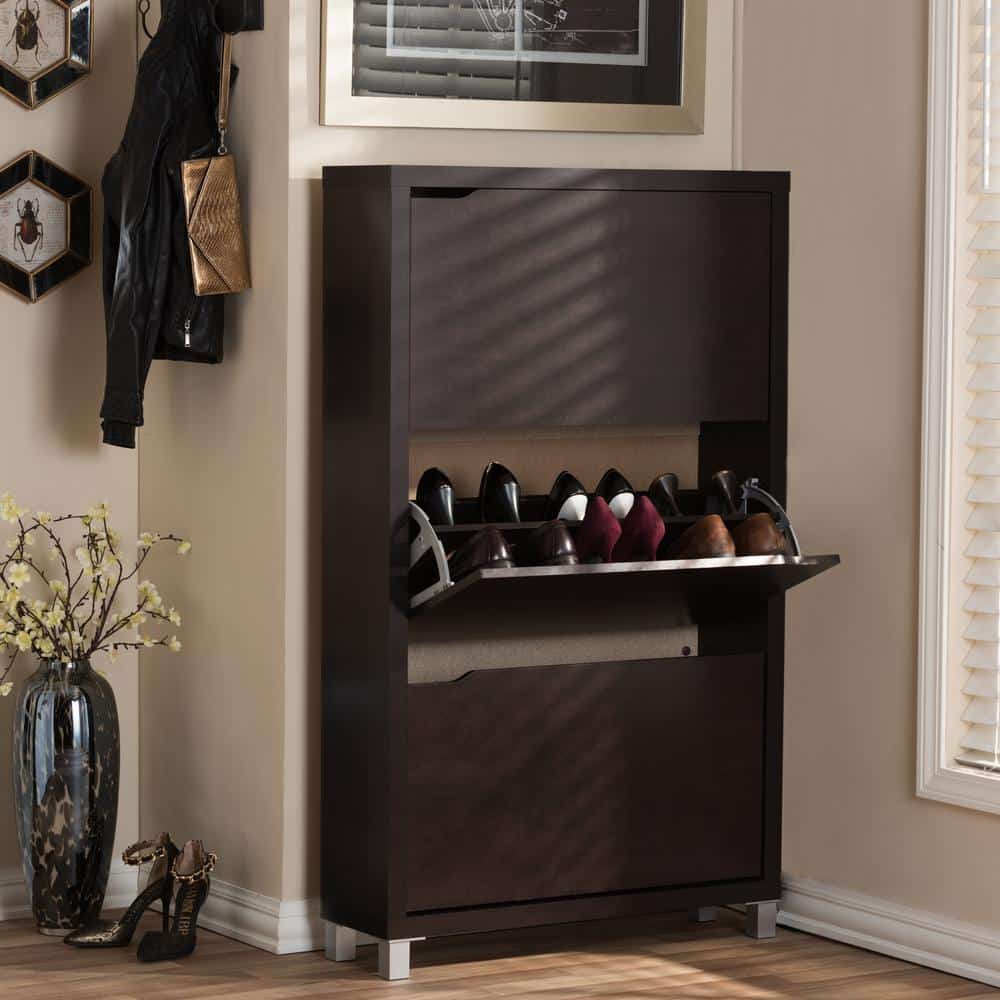 Modern Shoe Cabinet is a mixture of wall-mounted and Stoneford Wood Storage Benches. t is a wall-mounted shoe rack that can get closed. Thus, keep your shoes and sandals enclosed and keep the dirt and dust away from your shoes.
The best part of this shoe rack is the design and quality. It comes in a vintage design and has a plane area above where you can keep your accessories like jewels or clothes.
Sale
HOMIDEC Shoe Rack, 8 Tier Shoe Storage Cabinet 32 Pair Plastic Shoe Shelves Organizer for Closet Hallway Bedroom Entryway
【8 Tier Shoe Rack】HOMIDEC 32 Pair shoe rack provides a large space to store shoes, toys or handbags, etc.It can help you save more space. Dimension: 31.5"(L) x 12.6"(W) x 48"(H). The Max. Load Capacity of Each Cube: 11lbs (5kg).
【Stores Up to 32 Pairs】Perfect for sneakers high-heeled shoes boots stilettos ballet shoes flats casual shoes children's shoes; Holds 32 pairs of shoes more than enough for you and your family's needs.
【Sturdy Shoe Shelves】The cube storage organizer is made of PP plastic panels with metal frame and ABS connectors.Shoe organizer for closet, living room, entry, bedroom, office to make your home tidy.
【Easy Assembly】Shoe cabinet with corresponding installation tools, enough connectors,hammer and installation instructions to help you install it quickly and easily.It is worth noting that each plastic diaphragm and connector need to be tightly connected together, which is inseparable from the help of the hammer.
【Easy to Care】The shoe storage is made of healthy and non-toxic environmentally friendly plastic. Sturdy and durable, due to the use of plastic materials, the shoe rack enjoys good waterproofs and can be washed with water. Door holes feature is designed for air circulation to prevent buildup odor.
5. Hall Tree with Shoe Storage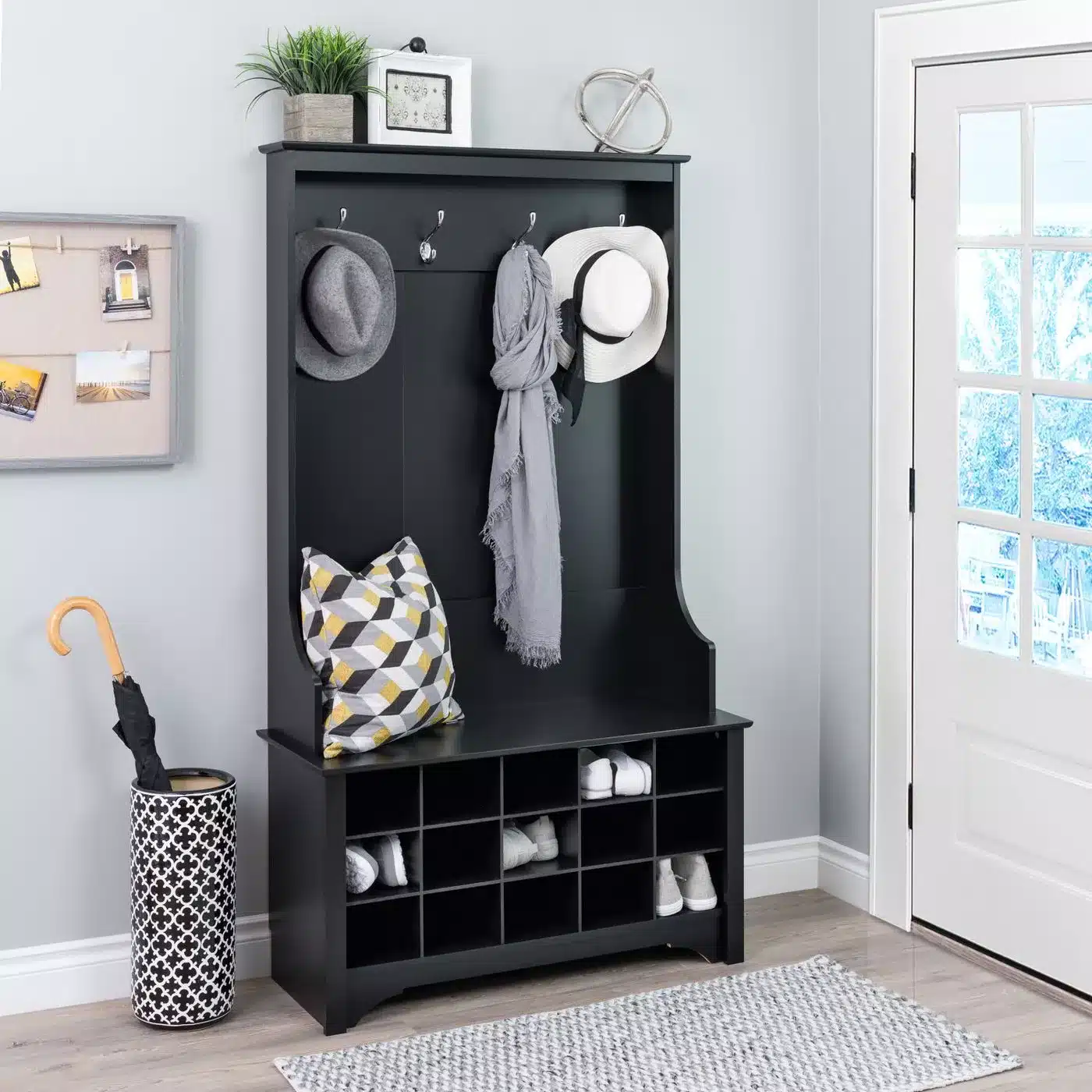 Who said you couldn't find convenient show rack ideas? Here is the best option which can suit you. Hall tree shoe storage can fit all your dressing needs.
At the bottom, there is the shoe rack that can accommodate your shoes, and above, there is space for your clothes and accessories. This shoe rack doesn't need any labor for installation. You just have to place it, and it is ready to go!
6. Narrow Wardrobe with Shoe Rack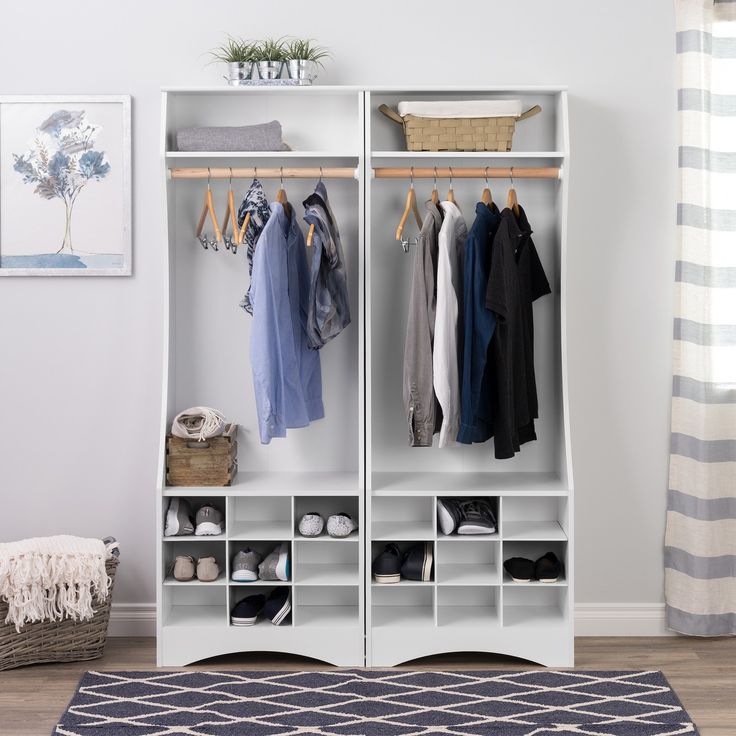 Want a cabinet for your shoes and clothes, then go for a Narrow Wardrobe, as this wardrobe comes with a modern touch, and along with that, you are getting cabinets for your pairs. You can fit your footwear according to your choice. Above that, you can even keep your jewelry boxes in the cupboard. Buy this cabinet and use the space as per your need. Compile all your needs in one place, organizing your needs in the best way possible.
You can get different designs and sizes in this, and you can even customize this shoe rack. Go for the best-suited design, as it is a one-time investment for your lovely treasures.
7. Storage Box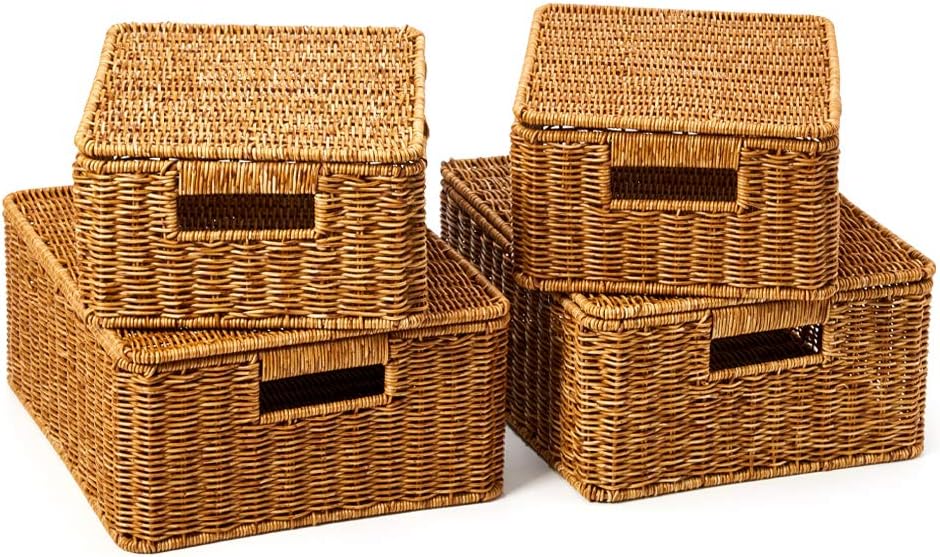 Storage boxes are best for those people who can never decide on one thing. Storage boxes are made of plastic or woven, which come in different sizes. Thus, choose the size that can accommodate your maximum pairs. You can clean these storage boxes very easily. Just use the disinfectant spray to clean the box. You can also use these boxes to keep your clothes, towels, or earrings in the best way.
For a long-lasting and aesthetic look, we prefer the woven storage box because it is easy to clean and looks good. It can be kept on your tables and yet, doesn't look messy or weird.
8. Seven-Tier Shoe Rack
The huge collection should never be an issue. This is a shoe rack idea where you can fit all your shoes. Install it just below the staircase and organize your shoes and sandals in the best way. Here you will get multiple cabinets for your footwear, and the best part about these tiers is that you can get the tiers as per your need.
You can go for four, five, and even eight tiers. Get the cabinets in design, mostly transparent ones, as you can choose the footwear with the least effort.
9. Wall Mounted Mirror Shoe Rack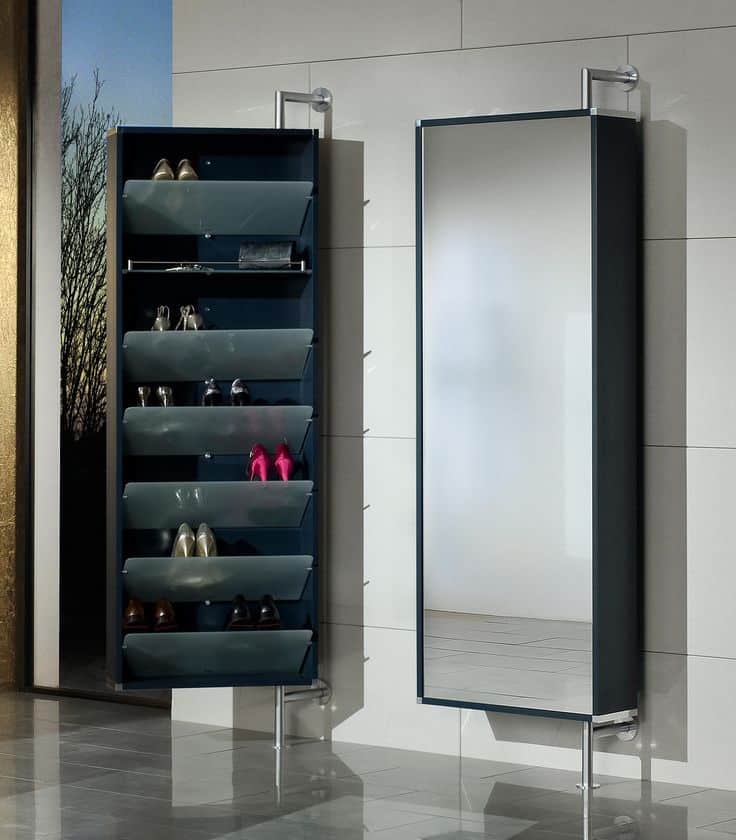 Get your shoe rack and mirror in one. These shoe rack ideas will cut off your expenses. You and install it in your bedroom or anywhere and know how your outfit looks. Buy this Wall-Mounted Shoe Rack and make your dressing experience comforting.
You can even order a customized wardrobe according to your space. Inside the mirror, you can have cabins, and you can use those cabins to keep your clothes and other things also.
10. Container Storage Hidden Bench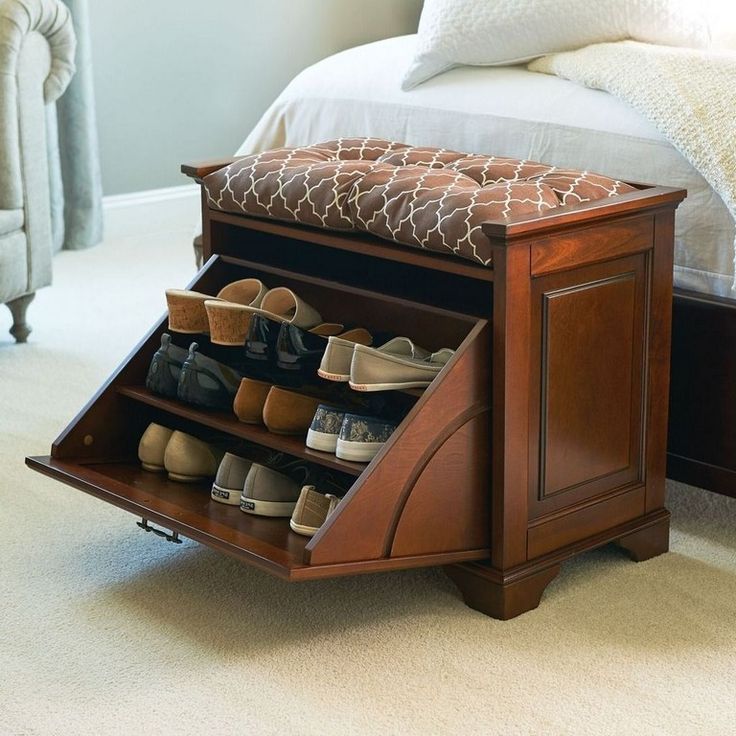 Get a mystery box with shoe rack ideas! This is a shoe rack that comes with a cushioned top. Normally it looks like a table for sitting, but there is an area inside where you can keep your footwear organized.
Get this hidden gem before your siblings find out your favorite pair. You can buy the bench in various sizes and designs, thus, making it a feasible option to choose. In this category, you can buy a shoe rack with open cabinets, and there is a big size in this.
The big-size of shoe rack comes in two portions, and you can use the other to keep your socks or anything that you search for while heading out.
11. Shoe Wall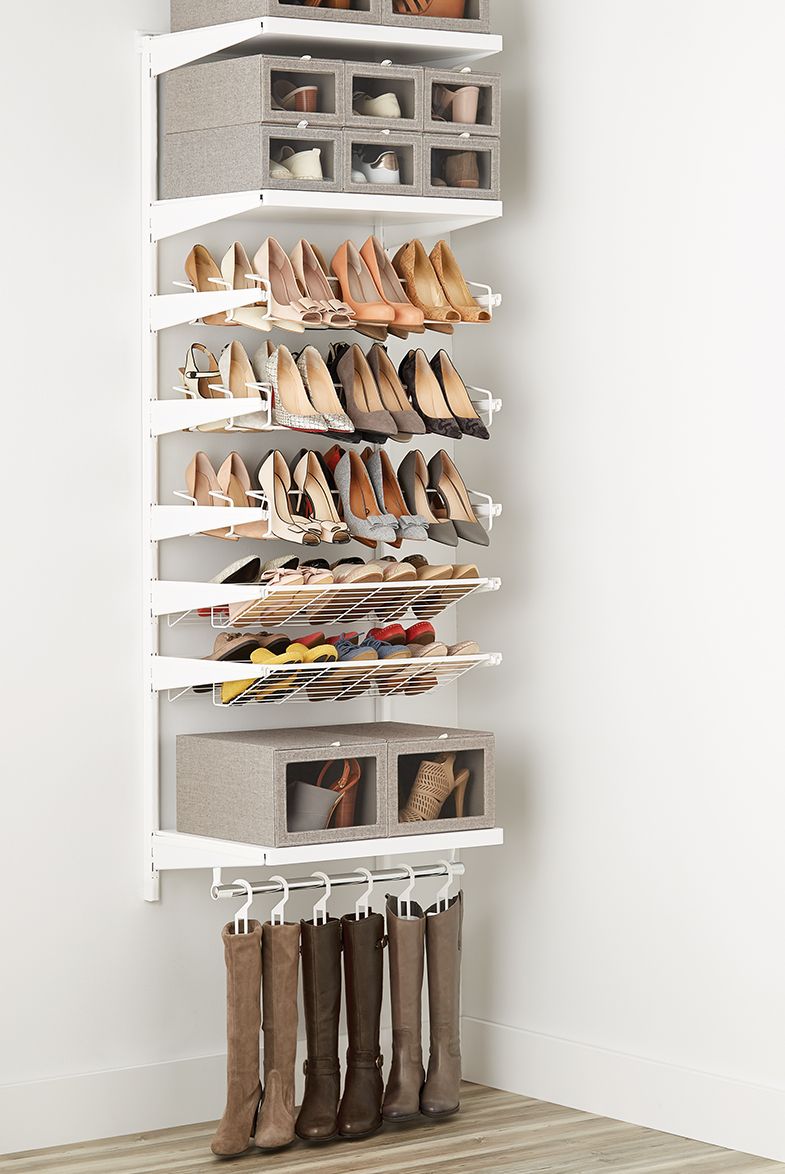 Even if you got different types of shoes in your collection and everyone needs a different setting to accommodate. Then go or this Shoe Wall in this shoe wall there are cupboards for the kid's shoes, there is a rack for heels, and below it, there is space for shoes.
You even get hooks to hold your boots in place. Therefore. Buy any type, and don't worry about their storage. For families, this is the best way to organize as you can give everyone a space for their footwear. This way, they will never bring dirty shoes into the house.
12. All-In-One Organizer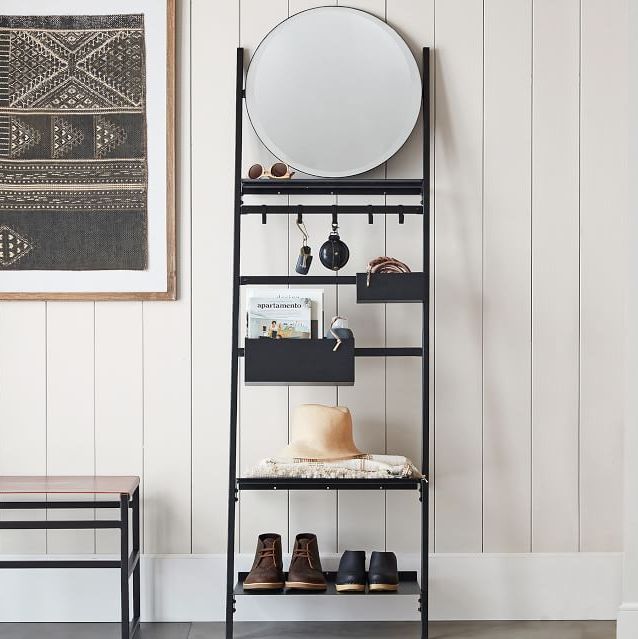 This shoe rack idea is on another level, having modular shelves and also including space for shoes, mail, accessories, keys, and a mirror. So, whether you head out or in, you never forget to receive mail and leave empty-handed in the rainy season.
Get the Wooden Organiser which gives a vintage look and appeals to your home decor. You can place it on the front door or inside your bedroom. This takes very less space, and you even customize the shoe racks based on your needs.
13. Floating Shoe Shelves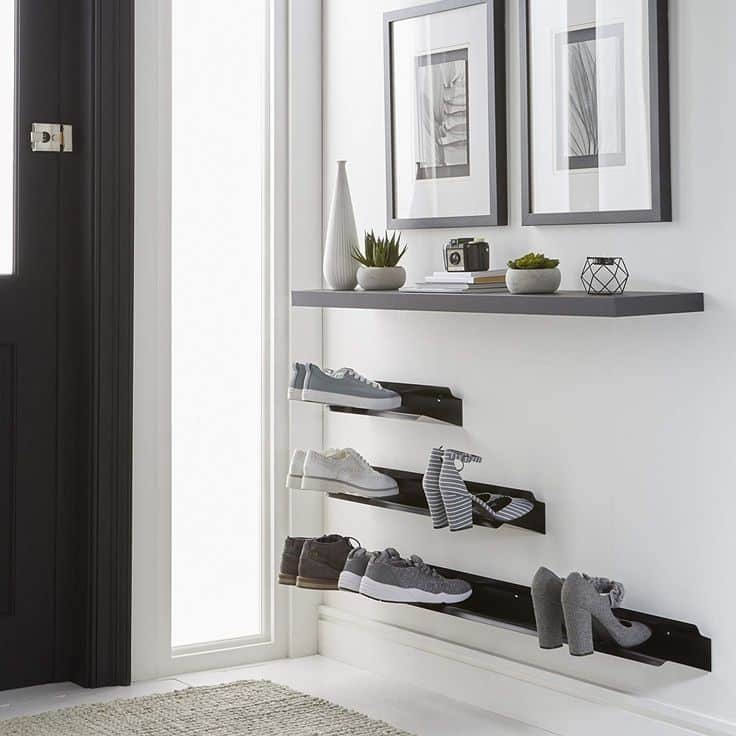 This is a worth-to-buy shoe rack idea; you can fit it anywhere and according to your need. Based on the area, you can fit the shoe rack making your room organized. Do you know what is the best part? You can create a whole wardrobe on the wall using them and then use them at your convenience. There are colors available, but, to install these in the room, you need to hire a professional.
With these shoe racks, you can apply creativity, like painting a cartoon on the wall, and then adjust the shoe racks to give a more pleasurable look. Get your shoe rack designed and make your shelves the best and most appealing.
14. Vintage Suitcase Shoe Display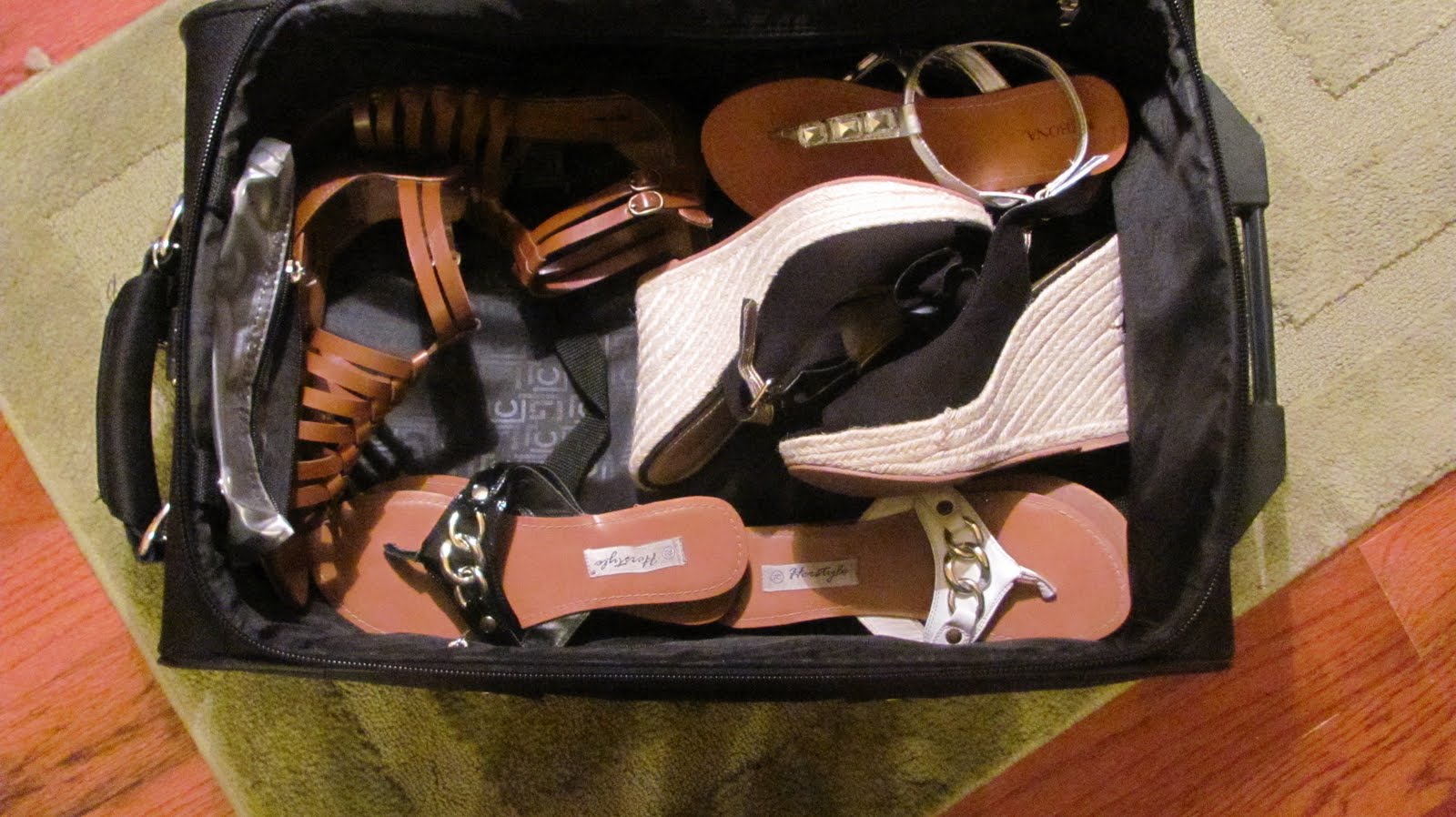 Don't have the budget or area to place all your shoes in an organized way. We have made it easy. This is a trusted and reliable method that is mostly used by college students as they live in rented places and can't install or buy big and expensive furniture.
Get your old suitcase and decorate it using the stickers and give it a classy look. After that, you just have to place the shoes in a rhythm and accommodate all your favorites. Better if you the big one for this purpose or prefer the size which can fit all your footwear.
15. DIY PVC Pipe Shoe Rack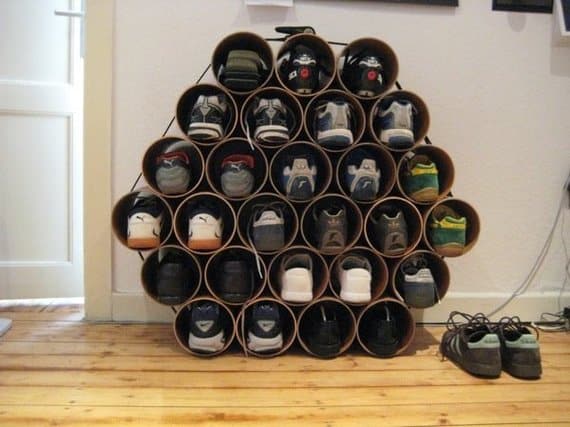 Have free time and search for a hobby. Then this hobby can occupy you for a long time if you have some pipe left unused around the corner. Then you can use them to build a shoe rack. This is a shoe rack idea that can bring out creativity and enhance your crafting skill.
While making the shoe rack identify your shoe size, cut the pipe according to that, and then paste them using glue in a pattern. The pattern depends on the pisces of the pipe, but make sure that you use the strong glue used in construction. Leave the shoe rack undisturbed for a day or two. Then use it to accommodate your shoes. Choose the color of the pipe which goes with your wall colors.
Conclusion
With these shoe rack ideas, you will never face a mess. Will find your shoes right on time and will enjoy a cheerful and peaceful time while getting ready. If you go for the multi-purpose shoe rack idea, then you can keep all your needs in just one place.
Therefore, get a Hall Tree Shoe Rack which is a multi-purpose shoe rack, whereas if you need a big family shoe rack, then go for Wall Mounted Shoe Rack. At last, it is your decision which should be based on your need and space.
If you love the shoe rack ideas and are thinking of buying them, then don't forget to mention them below in the Comment; if you have a question reading a shoe rack, then you can comment on your questions too. We will love to help you.