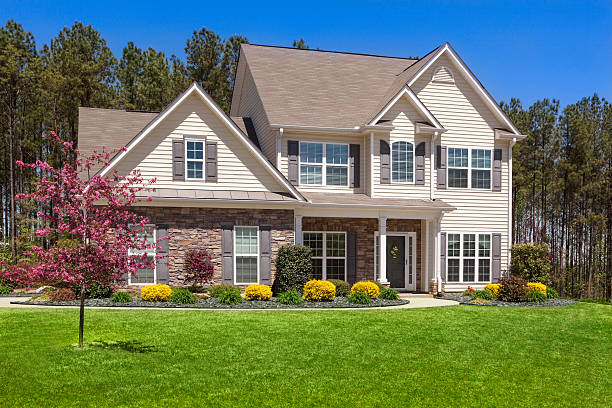 A house is meant to be one's private space that screams comfort. The interior, as well as the exterior of a house, is a reflection of one's personality. Therefore, it is customized according to the owner's wants and preferences. While constructing one's home, culture, line of work, and ideals must be taken into account so that every element in the house serves a purpose and adds to your comfort.
While constructing a house, a person has to consider various financial aspects like the overall budget and future repair costs. The trend of owning small personal spaces that are close to nature and require minimum upkeep is gaining popularity because of its practicality.
Here is a list of 15 cute houses from which you can draw inspiration if you are one of those planning to buy a home or renovate your current one.
1. The Wooden House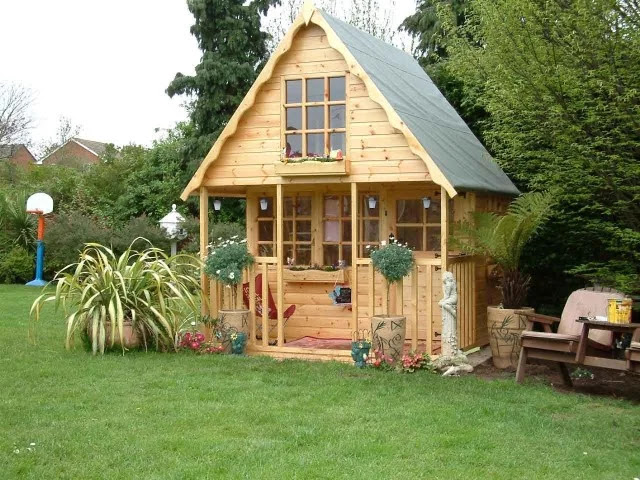 Wooden houses radiate coziness because they feel organic and also have a back-to-nature vibe. A timber house looks good with a high-rise as well as a low-rise roof. The most recent wooden house designs include appealing characteristics like a vaulted ceiling for the entire house or the traditional gabled roof form. You can maintain the rustic look of the house by avoiding painting the house. However, complement the facade of the house by hanging flower baskets or decorating your yard with pots. However, for the sake of change, you can even paint the house in whichever color you want. Black timber houses, for instance, can effectively impersonate Gothic architecture.
2. Cute Houses at Water's Edge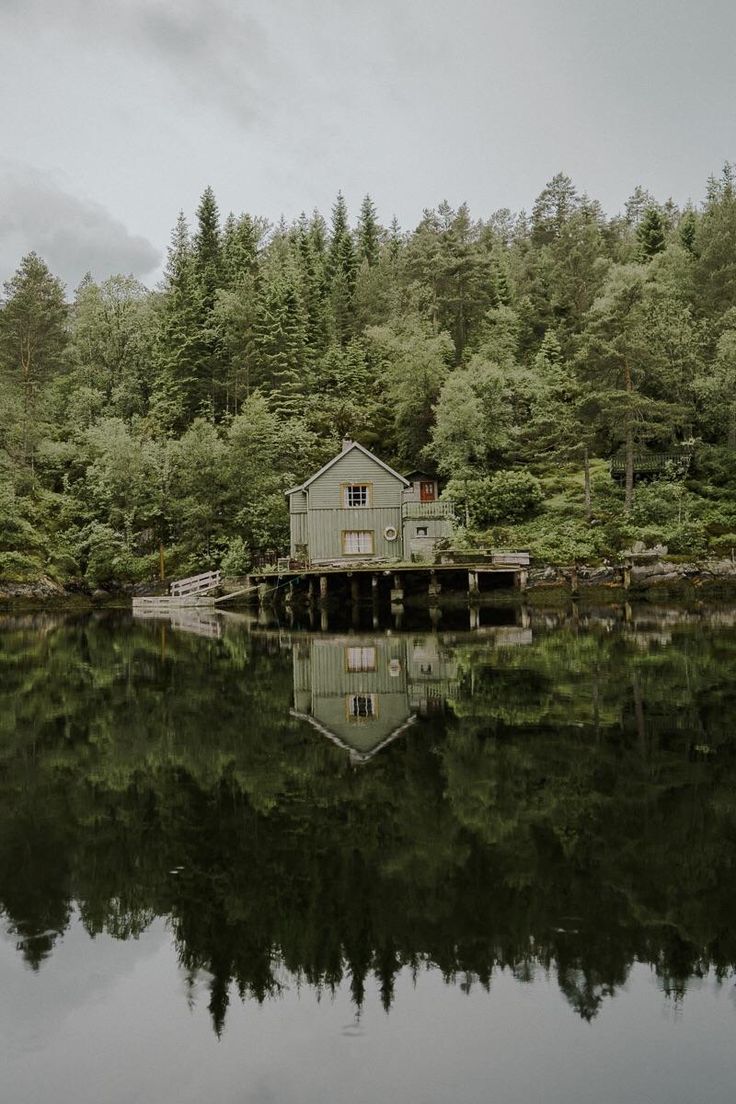 A floating house is an excellent choice for you if you want your house to be on or near water. You will find peace in the sound of water and be perilously near to and intimate with the natural world. A glass house is best suited for this location to enjoy nature and give you the opportunity to view the surrounding landscape. These contemporary micro homes that are made of glass are odor-neutral, eco-friendly, and also allow natural light to enter, thus, reducing electricity bills.
3. Cute Houses on Wheels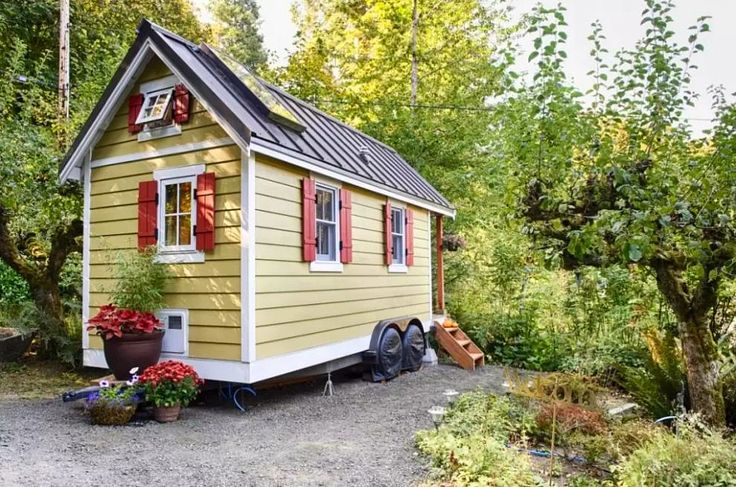 What could be better than going on a vacation, as these tiny houses can be towed anywhere? Along with other furnishings like wall workstations and hidden tables, these cabins have floating shelves constructed inside of them which makes it a heavenly experience for a vagabond soul. Since these cottages can be built on a small piece of land and need less energy to operate, they are considered environmentally friendly. You can make these tiny houses with reclaimed or recycled wood, low-VOC paints, and sustainable insulation. They are designed for minimalists in a way that they use renewable sources of energy instead of traditional ones.
4. Quaint English Cottage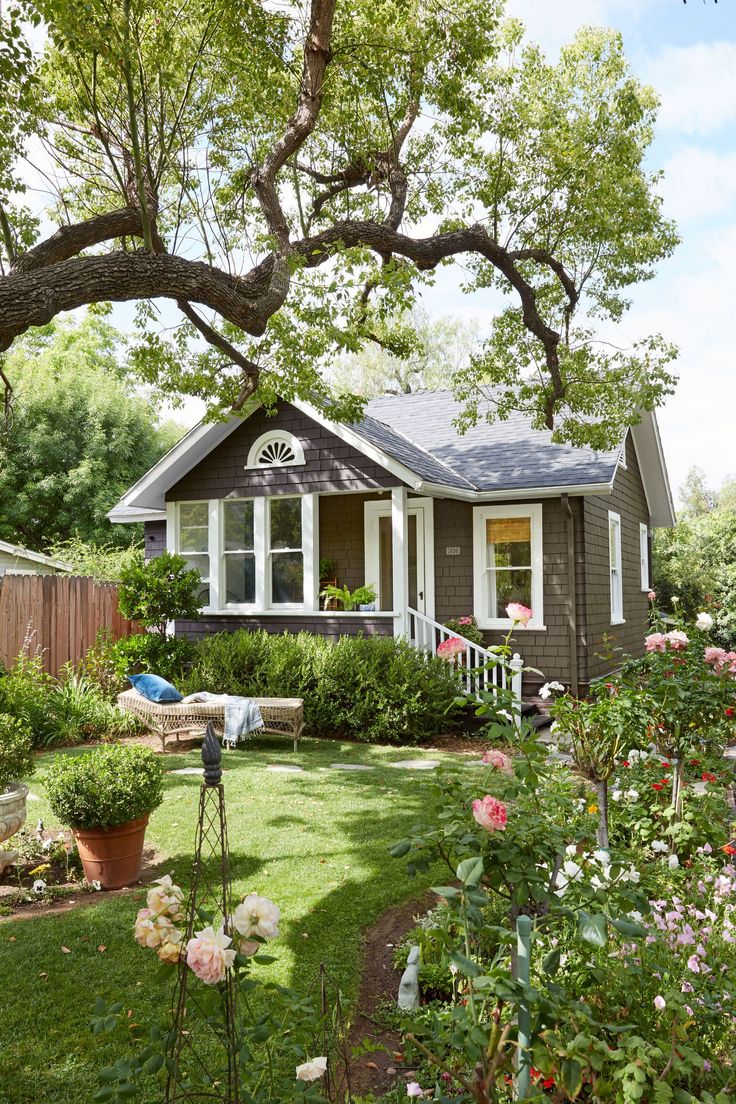 One of the most adorable abodes for people from all age groups is a quaint little cottage in the countryside. Earthy tones, thatched roofs, small windows, cozy rooms, and vintage furnishings all put together characterize an English cottage. These cute houses have a kitchen that will undoubtedly have a Butler Sink and living space on the ground floor that is equipped with a fireplace and bedrooms on the upper floor. A wholesome vegetable patch and a garden with picket fences enclosing all kinds of flowers and fruit trees are essential to the aesthetics of a cottage. The overhanging porches, low-hanging beams, and wooden doors that have handles and doorknobs in shades of cream, blue and green can make any city dweller fall in love with the modest lifestyle of country people.
5. Urban Windmill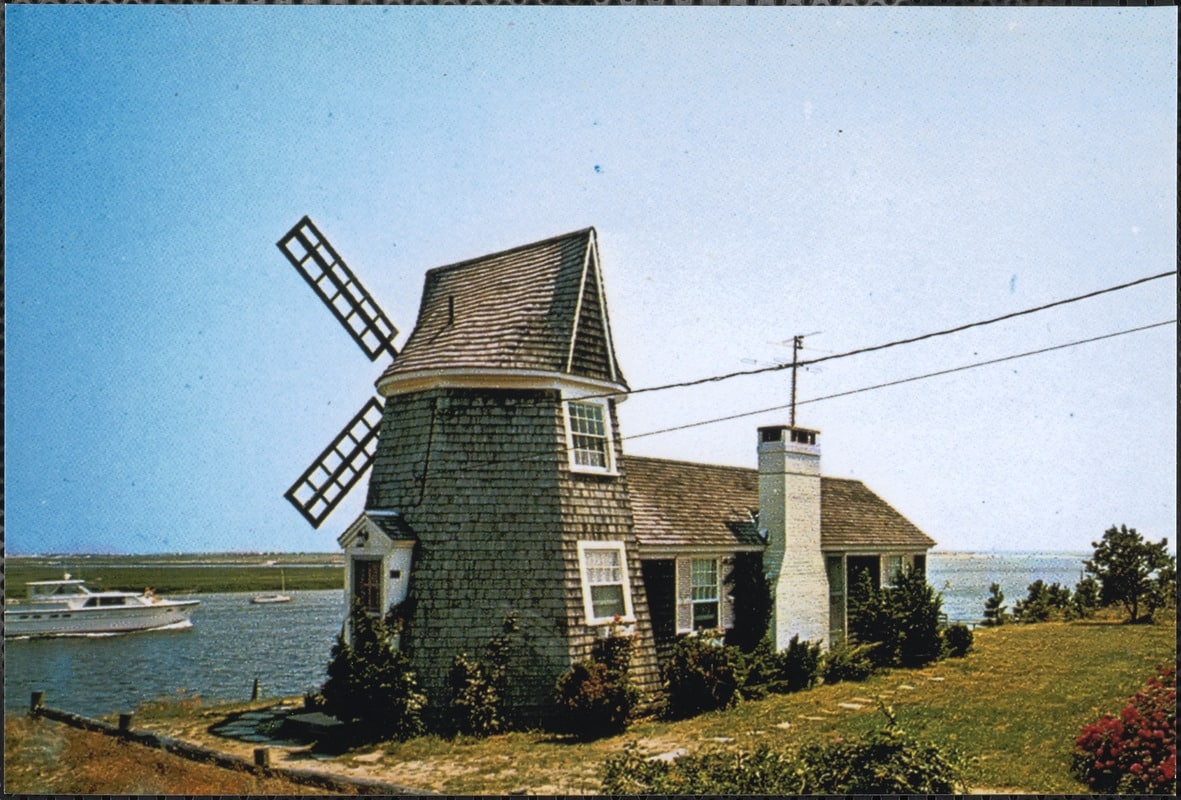 A windmill house is a groundbreaking invention in the architectural world. A windmill house will blend in seamlessly with the rural landscape even though it is a modern adaptation of old architecture. The old-world charm of the building can be sustained by using old wooden boards and painting the windmill with bright paint. It is one of the finest methods to maintain an architectural marvel that was invented by our ancestors to produce green energy from renewable sources hundreds of years ago. Such houses could soon start working as a reminder to keep track of our carbon footprint, for the consumption of natural resources is at an all-time high.
6. Cube Houses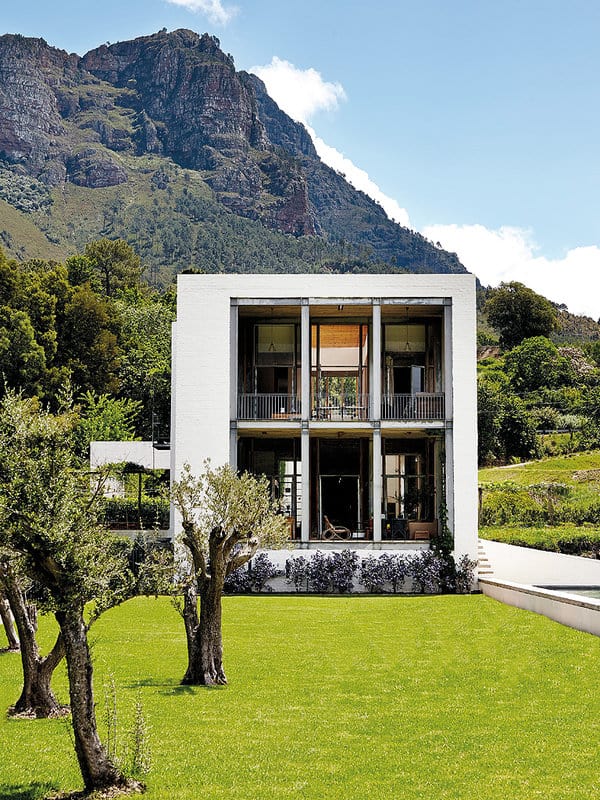 A well-planned and intricately constructed cube house is a fantastic concept for those who are on a budget and want to try something new. For a minimalist, a cube house is like the cherry on top of the cake because it is constructed using plug-and-play elements. The construction is done with material that is cost-effective and specifically tailored to suit the requirements of a customer. These cube houses are a perfect fit for those who believe in micro-dwelling and want to adopt a minimal style of living. At certain times, these cube houses can be transported from one place to another.
7. Transformed Garage House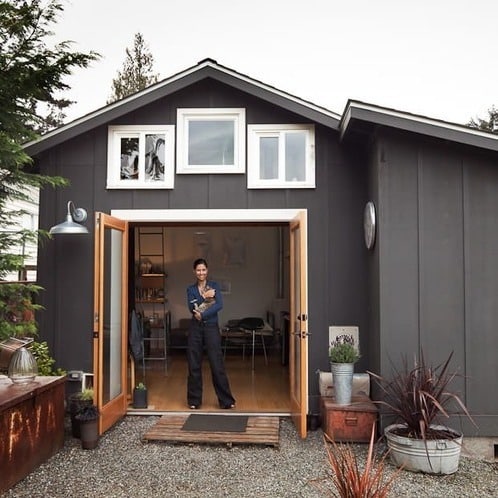 With technological advancements and architectural prowess, a modest dilapidated garage can be turned into a cute, charming residence. Converting a redundant garage into a multifunctional space can be a great way of utilizing the empty space productively. To do so, you can maintain the previous garage door but install glass panels in their place to light up the room. The size of a standard garage is 12 feet x 22 feet and is enough to fit a queen size bed, concealed storage panels, and a nook to store paperwork and equipment.
If not as a separate house, a garage can also be turned into a room with a small kitchenette for renting it out to tourists or as a separate room for yourself in the backyard where you can sit, relax, and rewind.
8. Coastal Charm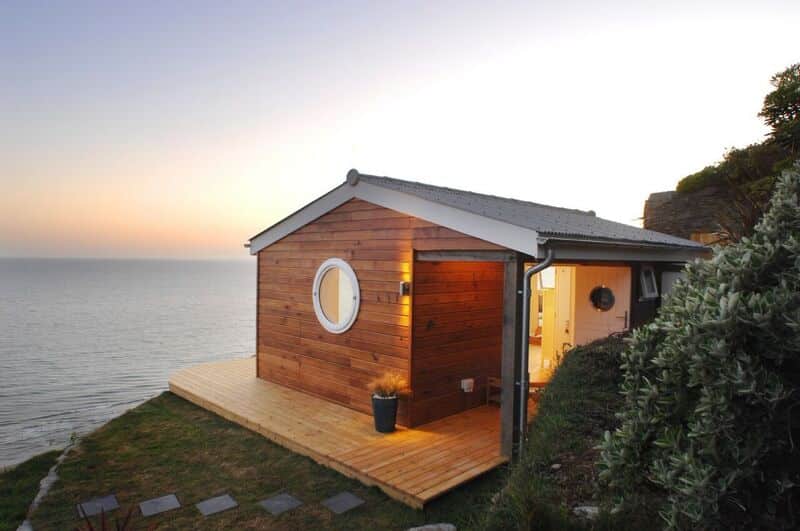 Staying at the beach can be an amazing experience, especially if you own one of those cute little houses that are painted in a manner that complements the colors of the sea. A small coastal house with natural textures and an open kitchen facing the water makes it the perfect summer house. An outdoor living space like a sun deck or a wraparound porch, a verandah, or even a balcony to enjoy the waterfront is a must. Compliment the furniture inside with the surroundings so that it looks organic and chic but maintains the rustic appearance at the same time.
9. The Modern Tudor Houses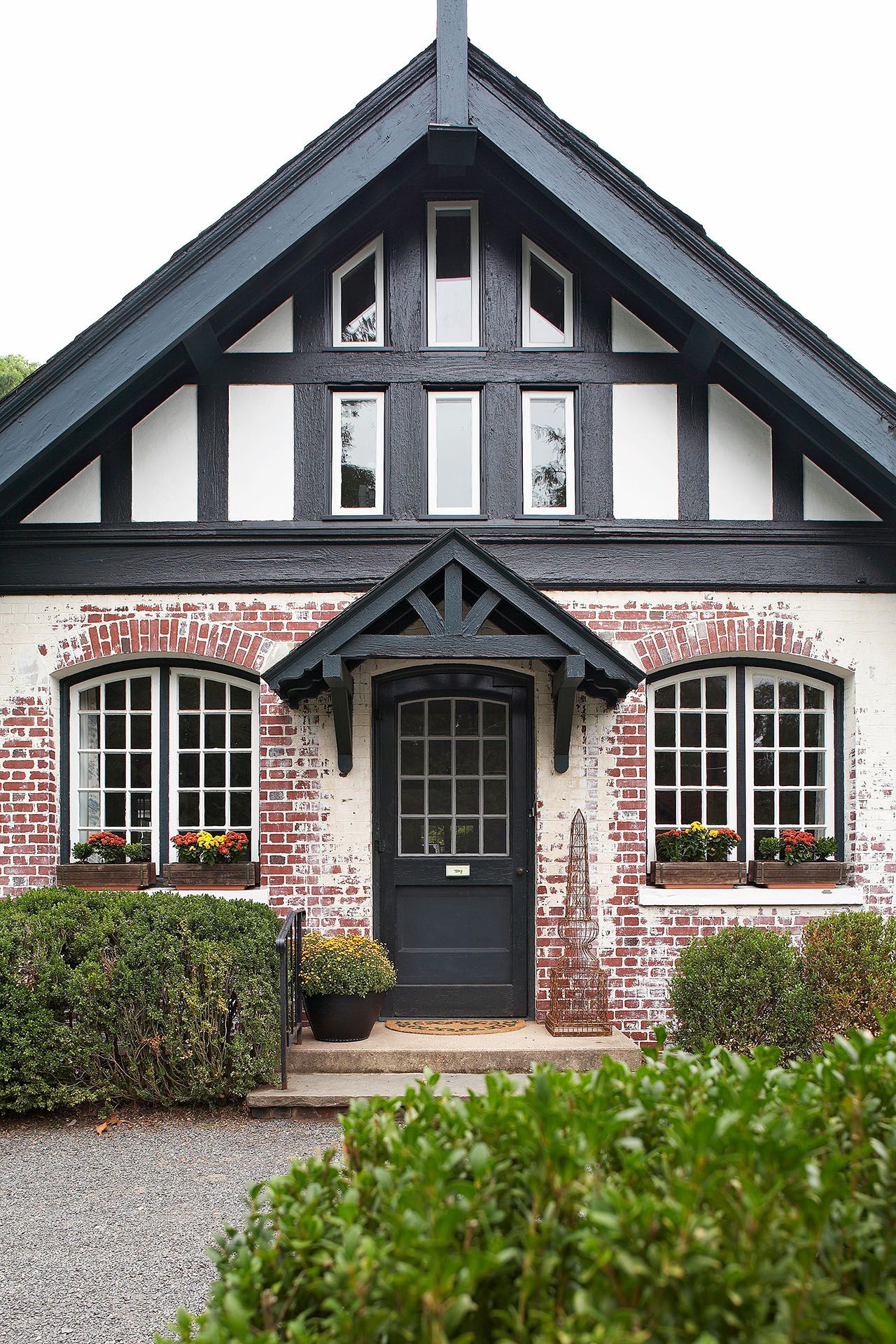 A modernized Tudor house is decorated with half-timbering, which basically means an exposed wooden framework that is filled with stucco or stone. The rooflines of Tudor houses are dynamic, windows vary in size, and the house will have multiple chimneys. Unlike traditional Tudor houses, the exteriors of modern houses may be brown, cream, and white in color and feature an arched doorway. You can enhance the look by installing an arbor at the entrance that leads to the arched doorway. The leaded glass windows are the most unique features of the Tudor house.
10. Rustic Sophistication: A Stone House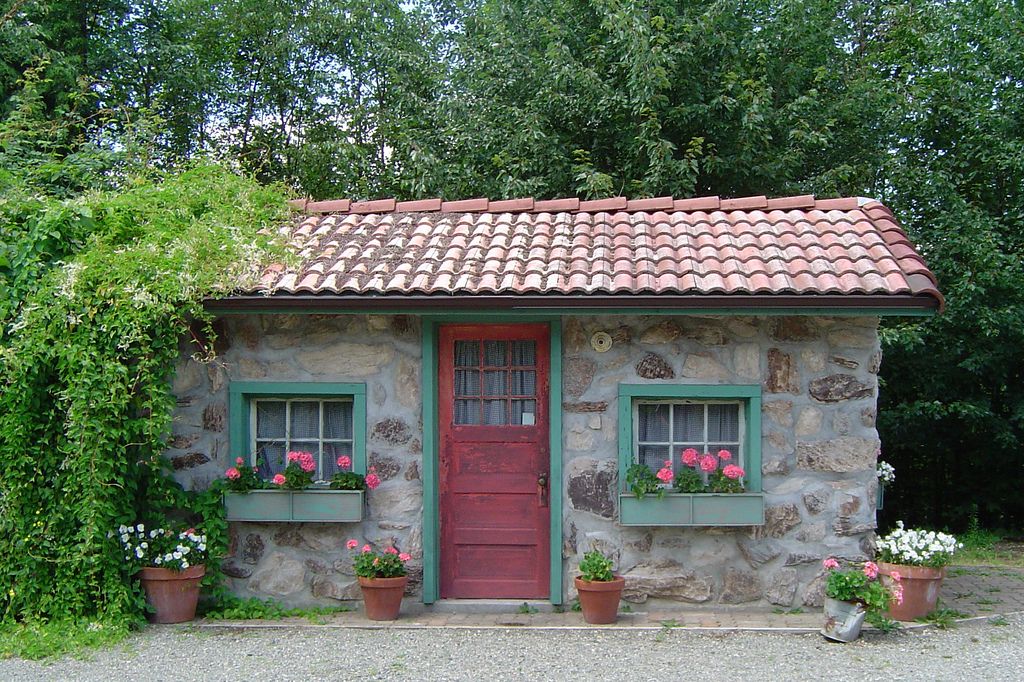 A house that has exteriors made of stones, a side gable roof, and stone end chimneys are enough to transport you to the eighteenth century. A properly constructed stone house can last for centuries, and these houses are resistant to bugs and vermin. The sustainable Romanesque style of architecture and intricate woodwork is very easy to maintain as there is no painting or polishing required for upkeep. Also, stone acts as an excellent insulator. Therefore, it will keep your house cool and reduce your electricity costs as the consumption will be as minimum. To enhance the old-world charm of the stone cottage, you can grow seasonal flowers, and to make it more aesthetically pleasing, you can make a pond in your yard.
11. Rustic Farmhouse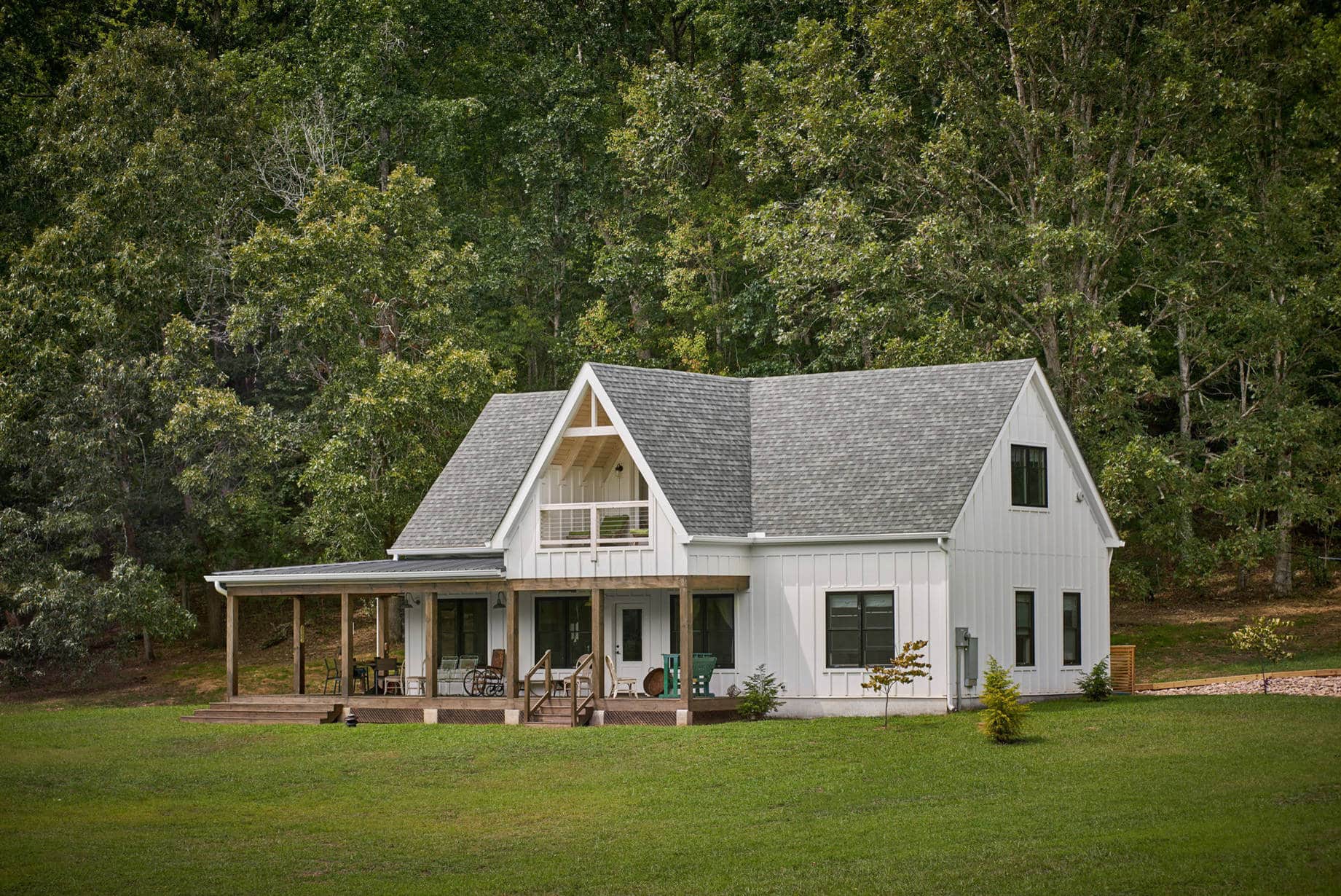 A cute farmhouse with two rooms and a huge garden is the perfect place for those who want a respite from the urban landscape. Ornamental antique pieces for decoration, hardwood floors, and the open kitchen, which exudes the serve-yourself vibe, are some of the features of a rustic farmhouse. Adorn your farmhouse with warm-colored interiors, colorful cabinets, four poster beds, and vintage rugs to get transported to the medieval world. Make sure that you display your collection and forget the uber-chic practices of the modern world while living in your cute rustic farmhouse.
12. Mushroom House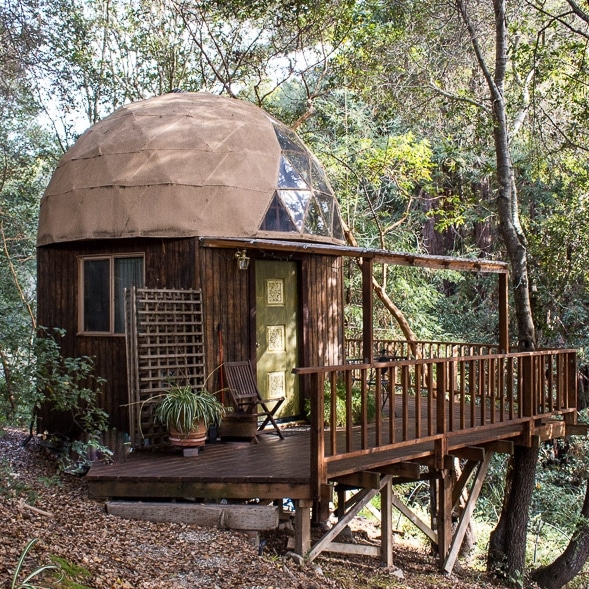 A mushroom-domed house in the middle of the woods that has two rooms and a patio is enough to bring you closer to the raw beauty of nature. This house has enough room for people who are longing for a quick weekend getaway. These cute houses feature a small room to adjust a queen size bed, a kitchen, and a patio to practice yoga or just to appreciate the true beauty and power of nature. A number of such houses clustered together would make it a complete residential unit.
13. The Two-Storey Cute Houses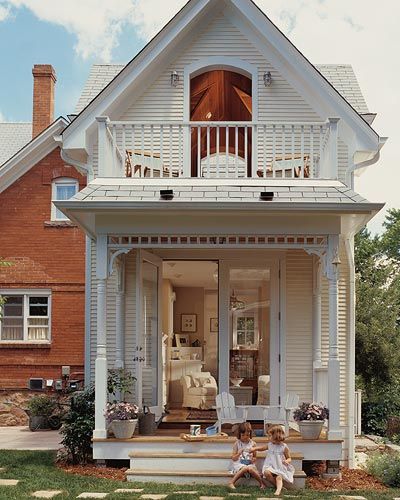 A cute house does not really mean a small-sized house. A quintessential two-story red brick house or one with beige bricks, a well-manicured lawn, and slanted grey-colored roofs give a grounded, homely feeling. For instance, to relive the Georgian colonial era, go for cream-colored paint with window box planters and a red main door. Or, if you want to experiment with color to enhance the curb appeal, select pink paint for your house, properly pruned boxwood bushes, and an arched door to enhance the symmetry of the house.
14. Antique House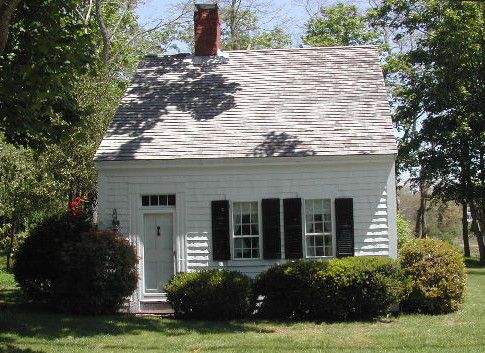 Nostalgia. That is what an antique house will evoke if adorned with a cuckoo clock, lots of bookshelves, and a living room that has gingham couch covers and mint-colored curtains. The windows in the antique house open up, allowing maximum ventilation, and house plants placed in random corners of the house are a must-have. A porch, a special nook devoted to your cat, and a garden typically adorned with hydrangeas will complete the look of a typical antique house. Such antique houses can be customized according to modern requirements while maintaining the vintage facade of the house.
15. Town Homes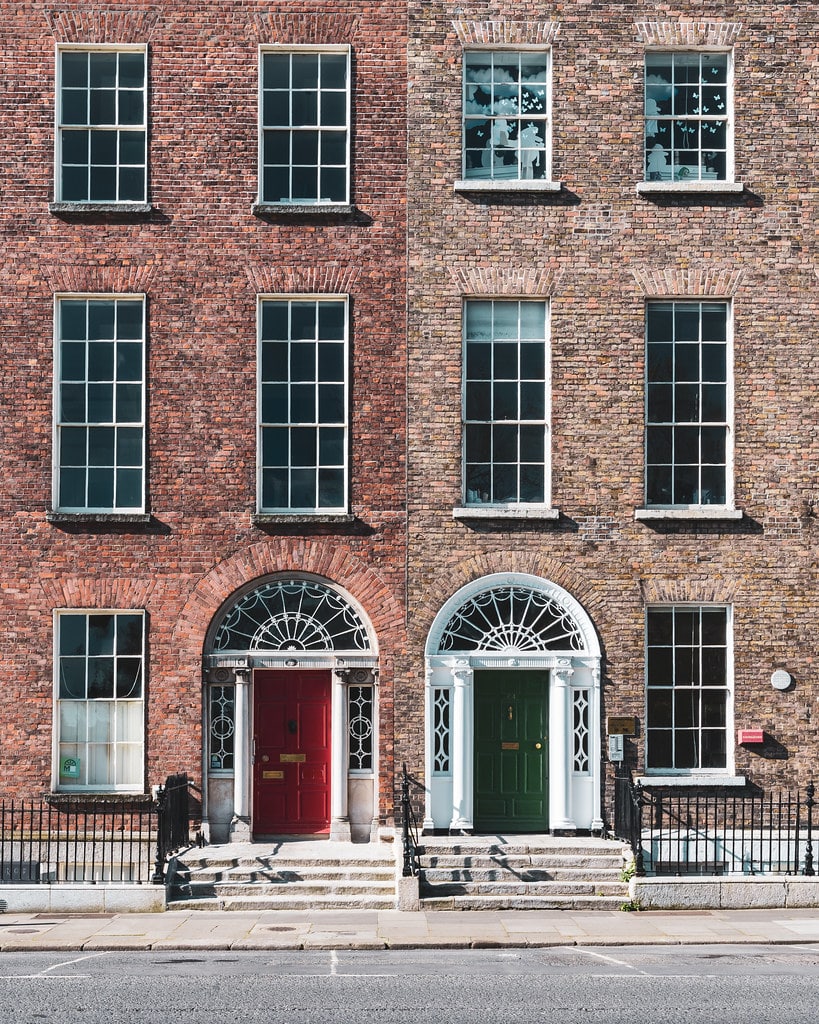 Townhomes or townhouses are easy-to-maintain, affordable homes that share at least one wall with the neighboring house. These two to three-storied houses often have a balcony with a small backyard and a private garage or driveway that is sufficient for a family of four. They gained popularity in the seventeenth century in London and Paris, and some of the most eye-catching Georgian townhomes can be found in the city of Dublin.
Conclusion
Cute houses turn into cute homes when it starts giving you a sense of belongingness, and you feel emotionally attached to the place. A home is a place of refuge, a place of surrender where you just have to focus on yourself and be at ease. A designer can transform these tiny spaces into full-size homes with proper workspace.
The above-stated cute houses are sustainable compact gems that can be moved, turned into guest houses, or into a safe house for you where you can escape from your routine to be your true self.
Moreover, with the rise in costs of living, houses built out of recycled materials are proving to be very budget-friendly and easy to maintain. The minimalist style of living has taken over because of a lack of work-life balance among people and a rising sense of responsibility towards the planet.
Share your ideas and views with us if you wish to transform your house into a more compact-sized cozy living area or have already done so.