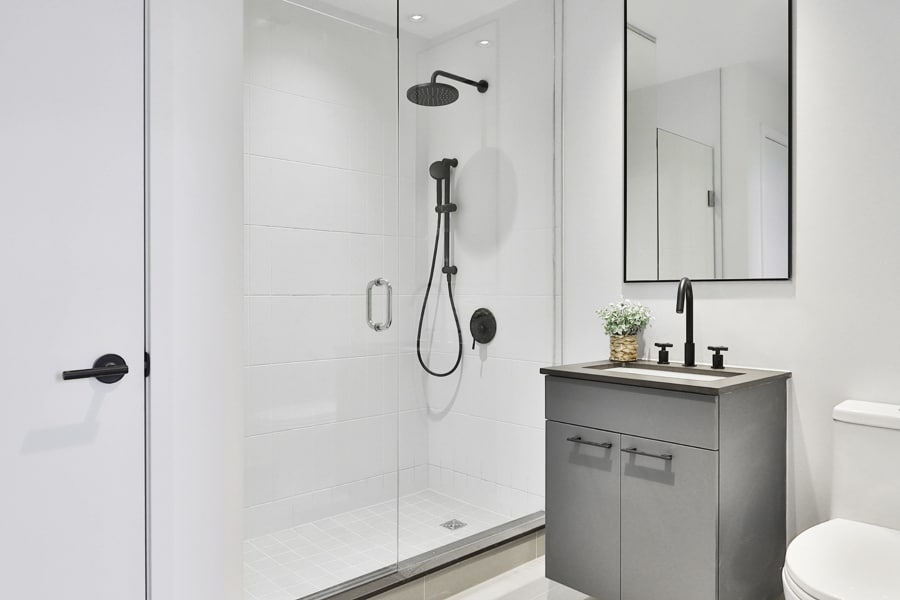 Are you blaming less space in your bathroom for its bad outlook? Well, we understand your problem. With a confined space in your bathroom, it is tough to create a visually pleasing bathroom.
How can a shower, a toilet, and all the bathroom supplies be arranged in a limited storage area? Where should the clean towels be kept? Where shall the wet towels be hung? Limited space can make it difficult.
When the space is limited, decorating a small bathroom is an unimaginable idea. A small bathroom does not always have to be a monotonous one.
If you think you have a lifeless bathroom, we bring you 15 innovative small shower ideas to give your bathroom an upgrade.
1. Add Class with a Shower Bath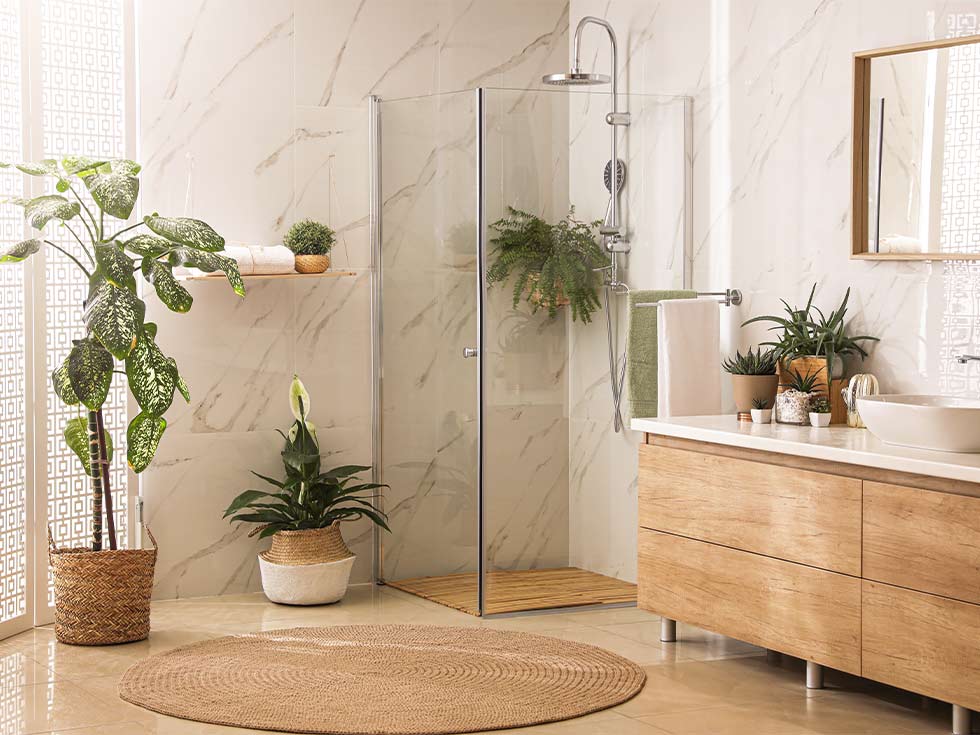 If bathroom space is limited, most people fail to experiment with installing showers. There are numerous ways to style your bathroom using showers. In most of the houses, the showers are in enclosed spaces. For spacious homes, it, without any doubt, looks luxurious. But with bathrooms that have limited space, it may look like an old phone booth. A wet room is a concept popular in European and Asian countries, where the bathroom and shower area are not separated. The bathrooms built in this design have open spaces without any compartmentalization. The shower drain is placed at the lowest position in the bathroom. Because of no internal compartments, your bathroom will not appear to be one of those cramped ones anymore. This way, you can have a shower at your shower over your bath. The type of shower will depend on the interior of your choice, the space available, and the shape of your bathroom.
2. Showers Under the Eaves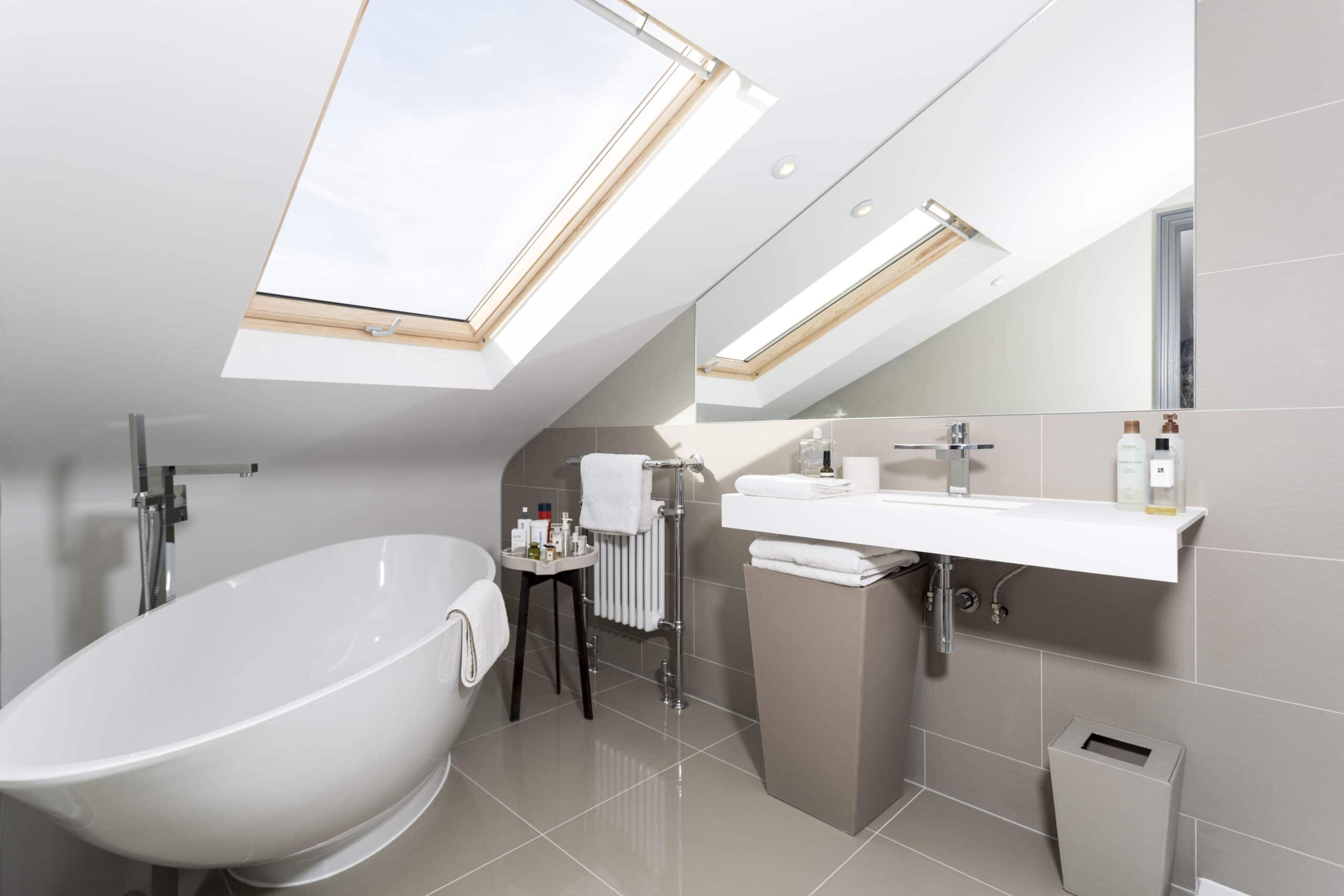 If you do not prefer having a shared space shower in your bathroom, the eaves are part of the house you should now focus on. Eaves in houses are mostly left untouched. But, for renovating your bathroom, using eaves becomes an intelligent small shower idea. Look out for spaces under attics, and you can build a shower area if the space is sufficient. If the eaves have slanting ceilings, don't hesitate. This is because slanting ceilings will create a fancy shower space in your home. You can use either glass or walls to create the shower space.
3. A Shower-Tub Combination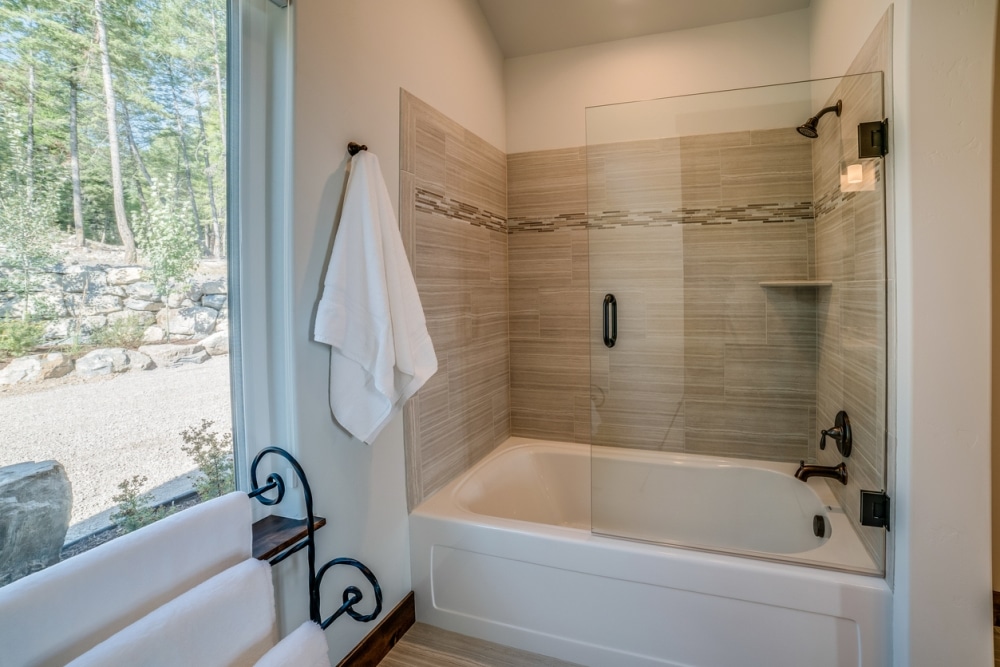 When you have limited space but do not want to compromise with the shower and tub, a shower-tub combination is a great idea. This combination of small shower ideas is a big space saver and cost-effective. By choosing the right design and pattern of a shower-tub combination, you can cut off the space demand and make your small bathroom still look extravagant. The best part here is you can either purchase a readily available combination or make one for yourself. For creating a shower-tub combination of your own, use a waterproof surface around the tub and enclose it with a glass door, curtains, or a claw foot.
4. Build a Small but Exceptional Shower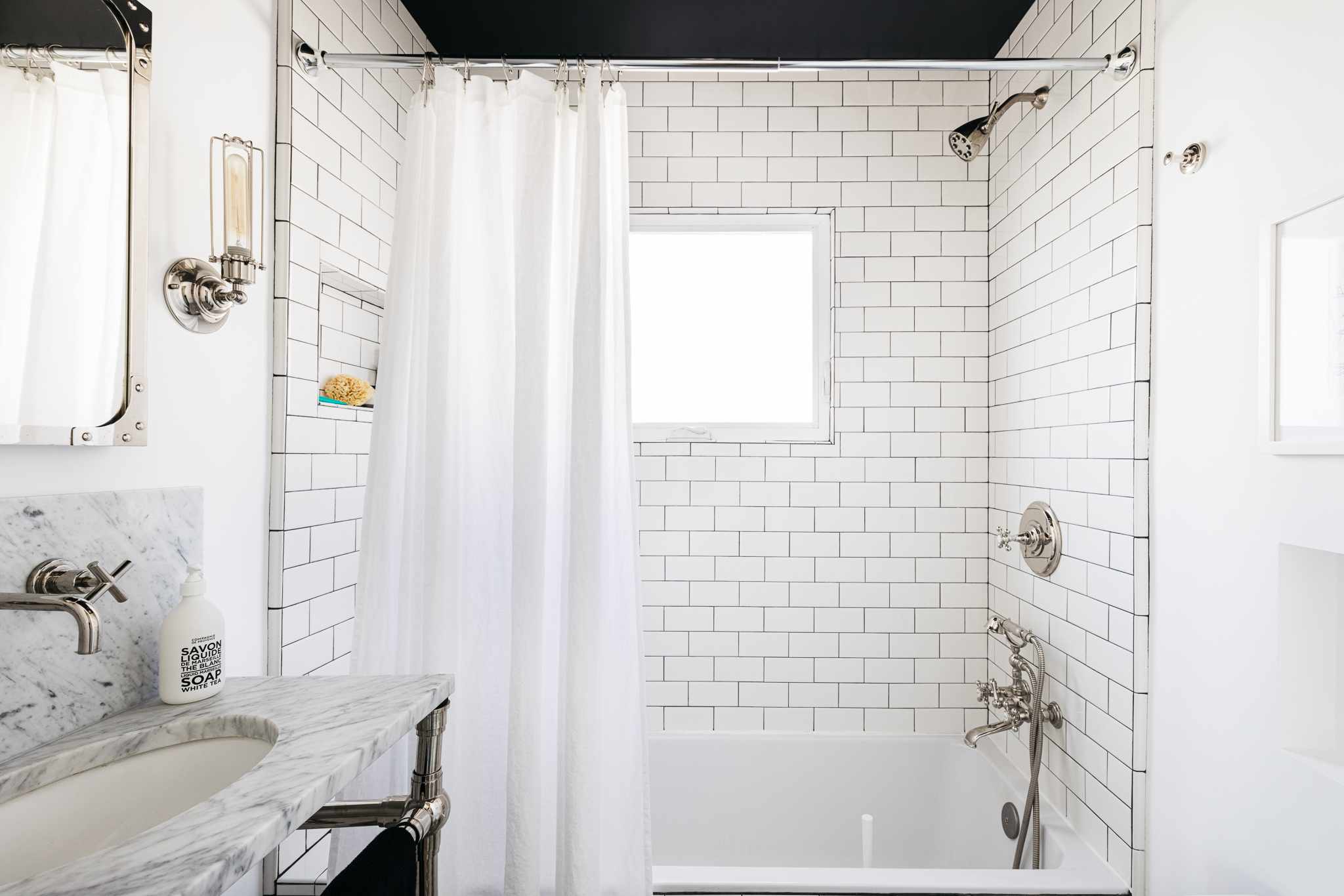 For effective use of space, a small shower layout can be effectively curated. In rooms with less space, if you are innovative, a shower can be nicely fit in a small bathroom. The small shower idea for fixing a shower is to attach the shower to the walls. This helps in maximizing the floor area. If the shower is installed close to the vanity sink, use glass walls that allow the light to enter.
5. A Shower with Glass Walls
Fitting a shower in a compact bathroom can make it look cramped. But a bathroom without a shower does not sound fascinating, does it? To counteract the problem, you can add a small shower. But the trick for small shower ideas is to install a shower with glass walls. A glass-enclosed shower allows the natural sunlight to enter and does not limit the view. Because of this, the shower area and the bathroom will not appear to be too constricted.
6. Section Your Bathroom with Glasses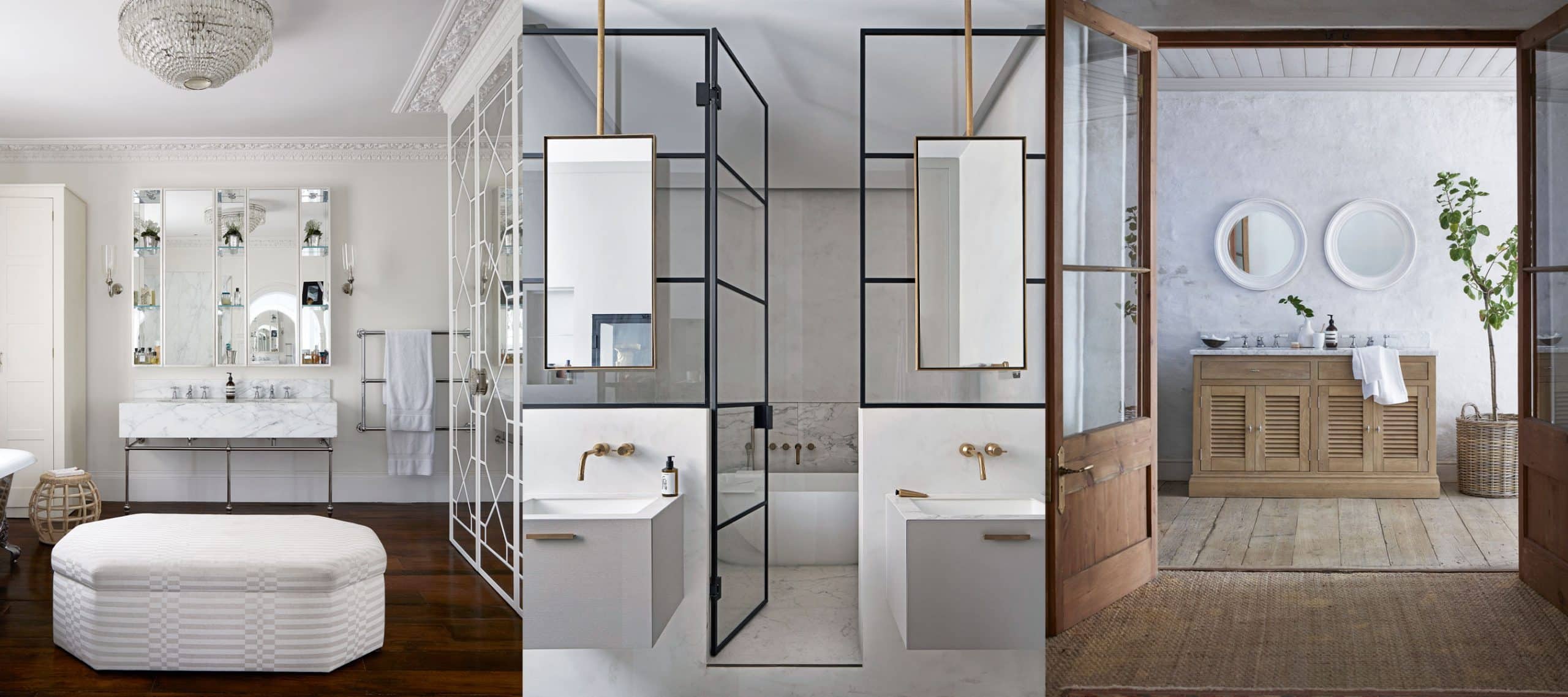 We have already talked about how glass-walled showers can enhance the outlook of your shower area. Now we will focus on using glass in the bathroom, not to make it look like a phone booth. Adding glass will distinguish the shower area, along with making your bathroom exclusive. And glass can make spaces appear larger. Hence it is one of the small shower ideas you must try with your bathroom. A glass panel for showers is a sophisticated alternative for curtains. The chances of water spraying out of the shower area are also reduced. Ditch the traditional glasses with
7. Be Wise with Tiles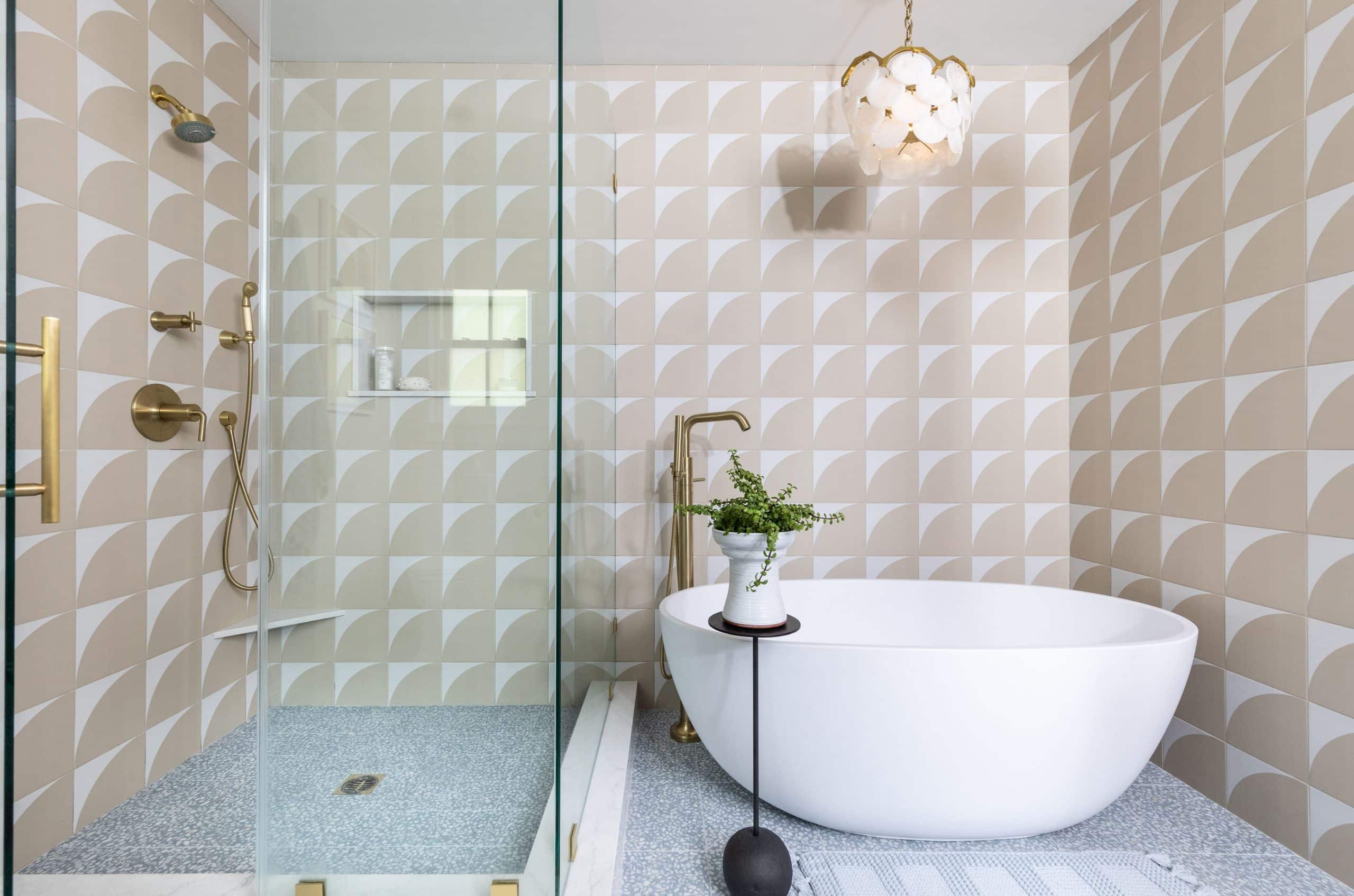 The trick to not make your bathroom look smaller is by manipulating how it is perceived. To do so, playing tricks with tiles and walls can come in handy. Matching the tiles of the floor to the walls will create a false sense of space in your bathroom. This small bathroom idea works because the similarity in the design of the floor and walls make it a bit tough to distinguish the boundaries. The tile pattern and color are another way you can add pretentious space to your compact bathroom. Choose tiles with light, neutral, and subtle colors. The light colors help because they can reflect light. When you are adding tiles of light shades, make sure other accessories and materials you use in the bathroom should go along with the tile shades.
8. Charm with Finer Details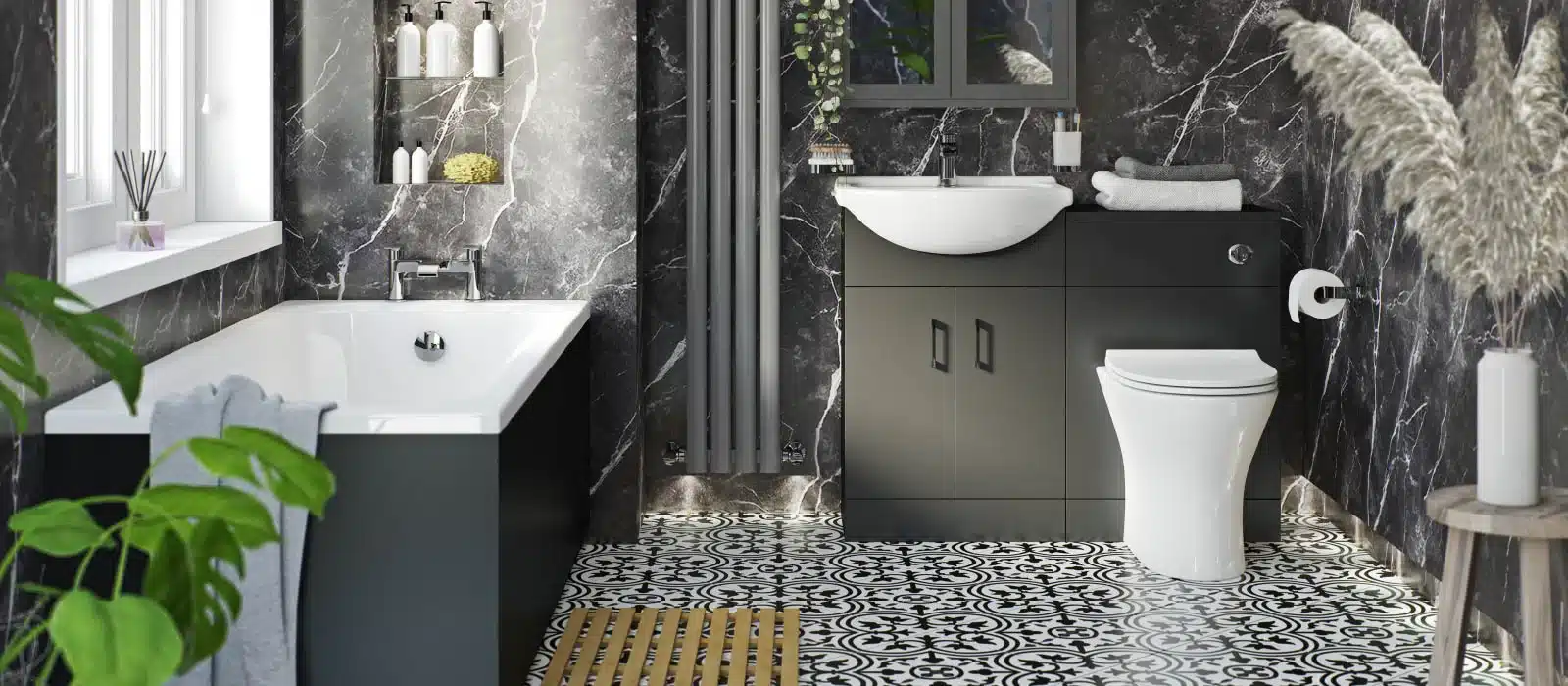 Take away the worry of your space-confined bathroom by adding finer details that will make your bathroom look extravagant. The finer details will change how your bathroom looks. If done right, it can make your bathroom look not only bigger but also elegant and sophisticated. Give importance to tiny details like the sink tap, tile color, curtains, and lights. Storage cabinets, if installed, must be carefully picked. The handles of the cabinets, other than their function, can upgrade the look of your bathroom. have minimal designs but look classy when added to the well-furnished interiors of the small bathrooms. Add mirrors and see how it changes the aesthetics of your bathroom. Mirrors create a false sense of space. Reflecting surfaces can be additionally added along with the mirrors to enhance the effect. The mirrors will not only add an exaggerated touch to the bathroom but will also focus light on the needed areas.
9. Creative Lighting Will Never Disappoint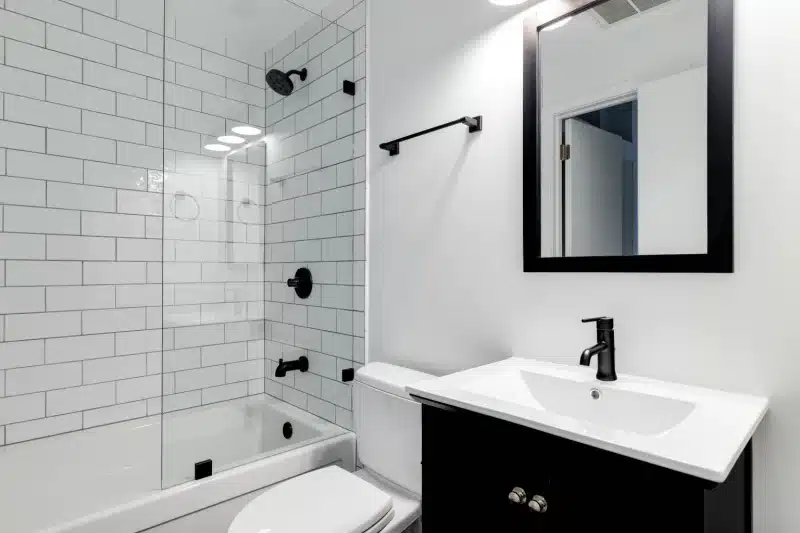 Lighting the bathroom properly is one of the greatest small shower ideas to enhance the look of your compact bathroom. Mostly, the shower is enclosed, which cuts it away from the main light source of the bathroom. For this, you can use translucent windows, which, apart from allowing the light to enter, also adds a unique texture to the bathroom. You can also create a small space for a window near the tub. Small shower ideas are incomplete without a well-lit bathroom.
10. Floating Sinks & Vanity Cabinets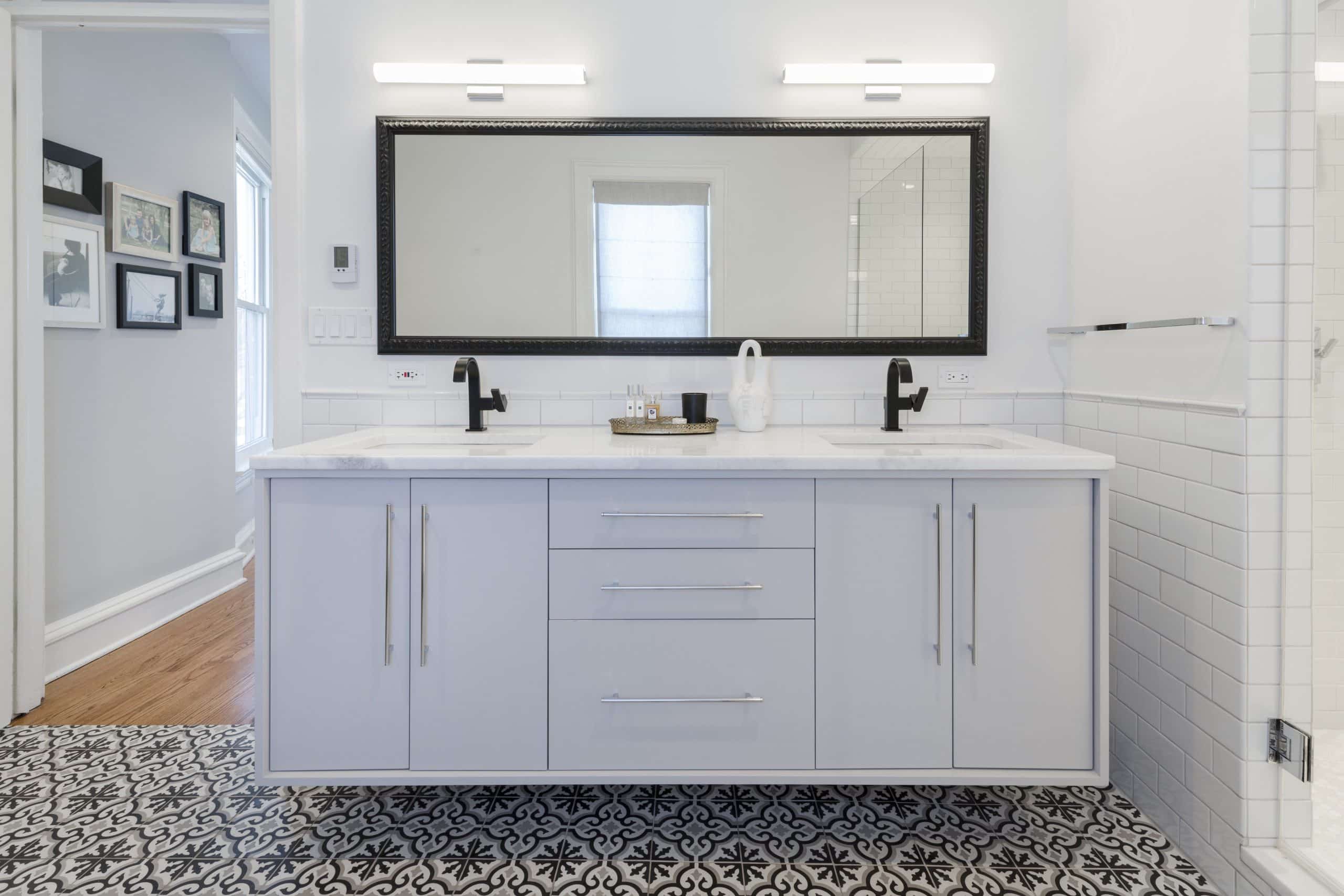 Floating sinks and vanity cabinets are not only ideal for managing space in your bathroom, but they add a touch of class to your bathroom. Floating sinks and cabinets provide extra space in your bathroom. The extra floor space provided by floating vanities will make a small bathroom look more spacious. The bottom of floating sinks and cabinets can also accommodate space for adjusting the bathroom essentials.
11. Add Elegance with Extra Supplies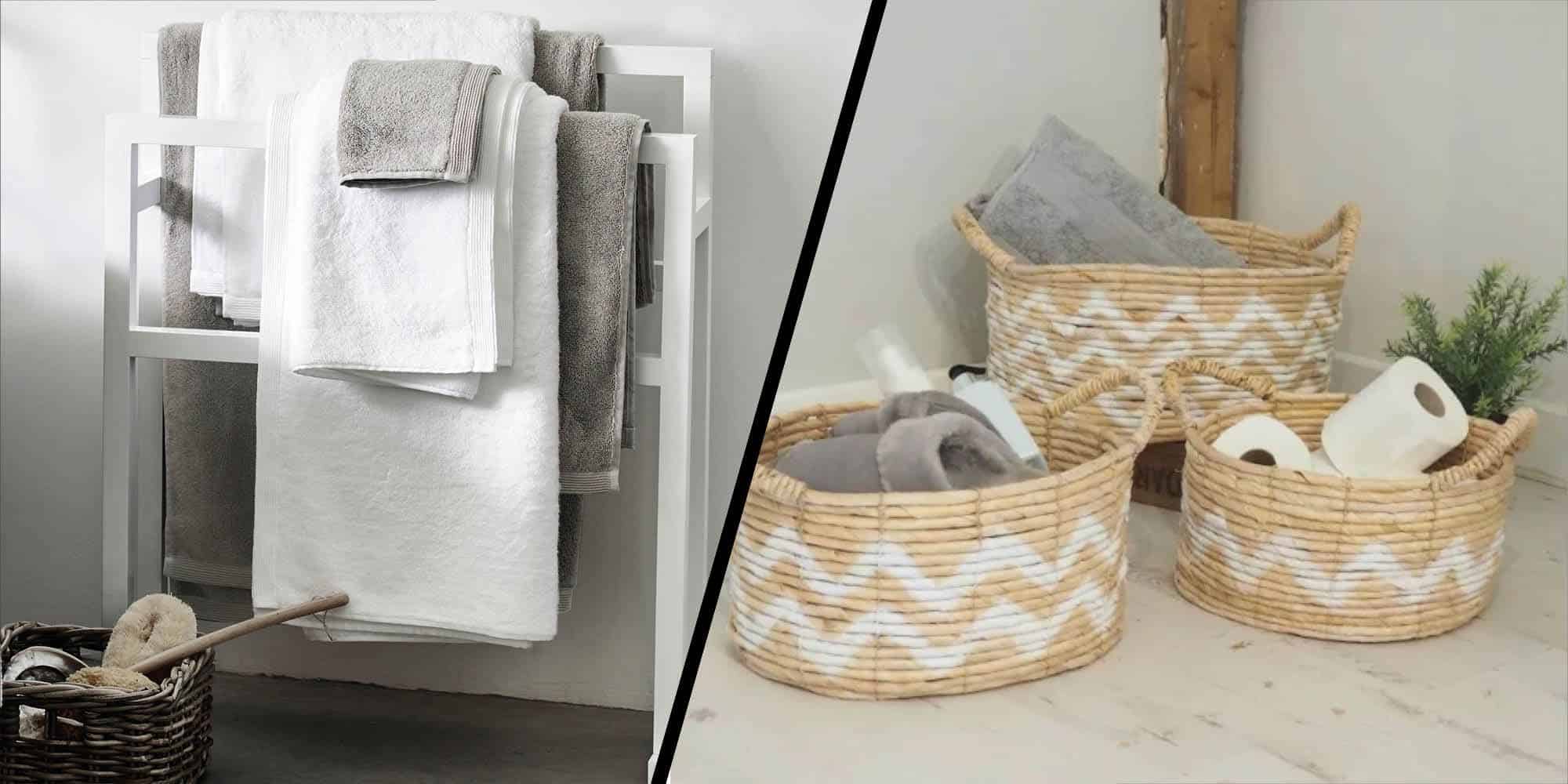 We all have supplies in our bathrooms that we never use, like an extra roll of toilet paper or an extra towel. And like this, some of the supplies are purchased and take up the extra space. If you have a cramped bathroom, it is a challenge to fit all your things in cabinets. Let us not start saying about fitting extra supplies. So the trick here is to nicely put products you never use in an aesthetic basket going well with your bathroom interiors. This small shower idea goes well for managing space and tidiness in your small bathroom.
12. Mirrors & Mirrors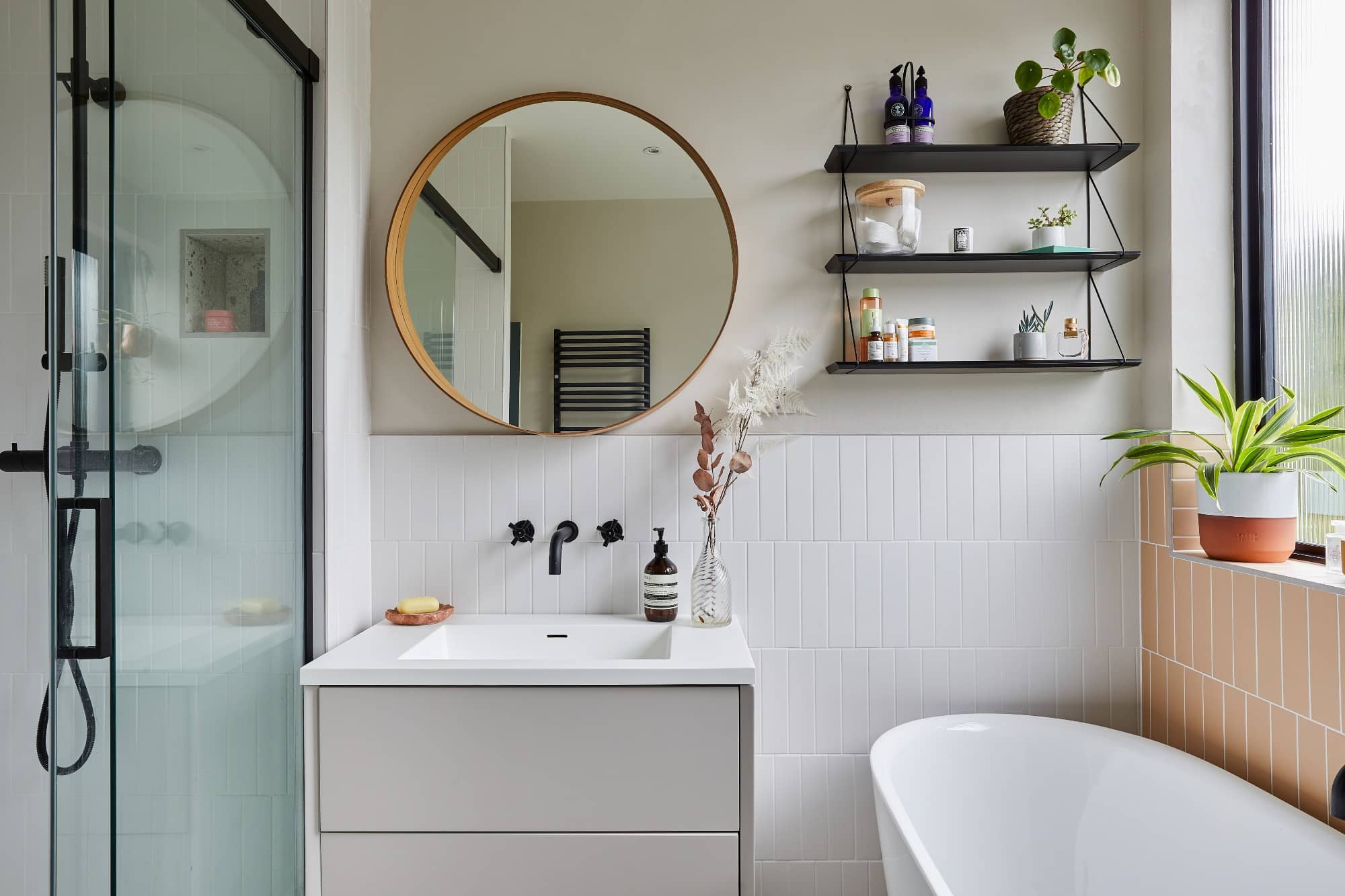 Mirrors are the best way to make your bathroom bigger, even if you know how small it really is. Mirrors can give an illusion of increasing the space in a bathroom because it reflects the natural light in the bathroom. As a result, the bathroom will appear to be bigger. This small shower idea trick is used by most interior designers to widen up the space in smaller areas or rooms.
13. Make the Most of Your Bathroom Wall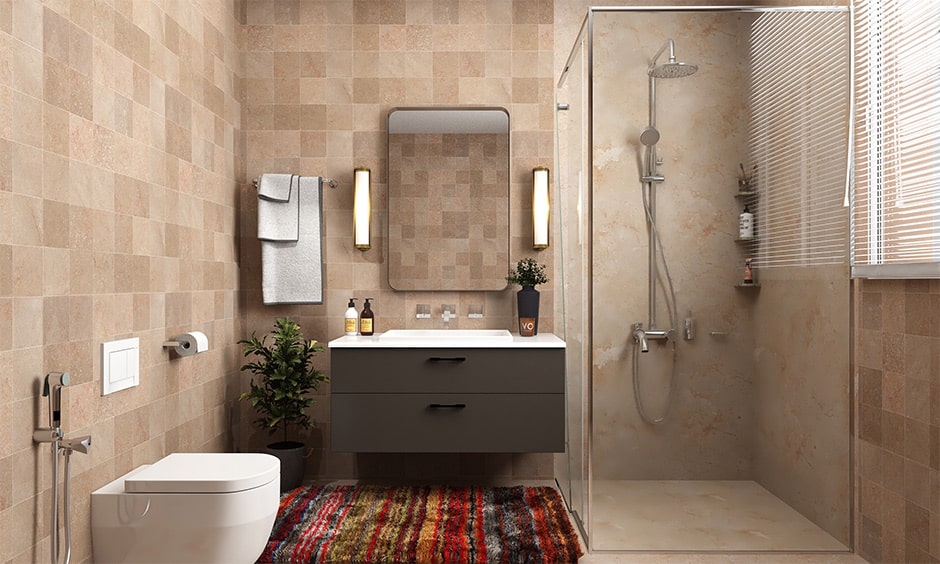 An organized bathroom that has little space is a challenge in itself. If we are talking about small shower ideas, we can not forget about the maximum utilization of the available space. You can use a vertical cabinet to adjust for bathroom essentials like robes, towels, etc. If your budget is restricted, make use of hanging basket shelves . Under-sink cabinets are very useful if you have limited space in your bathroom. The space behind the vanity cabinets is utilized by using adhesive hooks. For organizing your bathroom essentials, use organizers. Installing double-purpose mirrors can effectively reduce the space used. Wall-mounted cabinets are very popular and effective for giving a perfect look to your bathroom.
14. Decorate the Bathroom In the Right way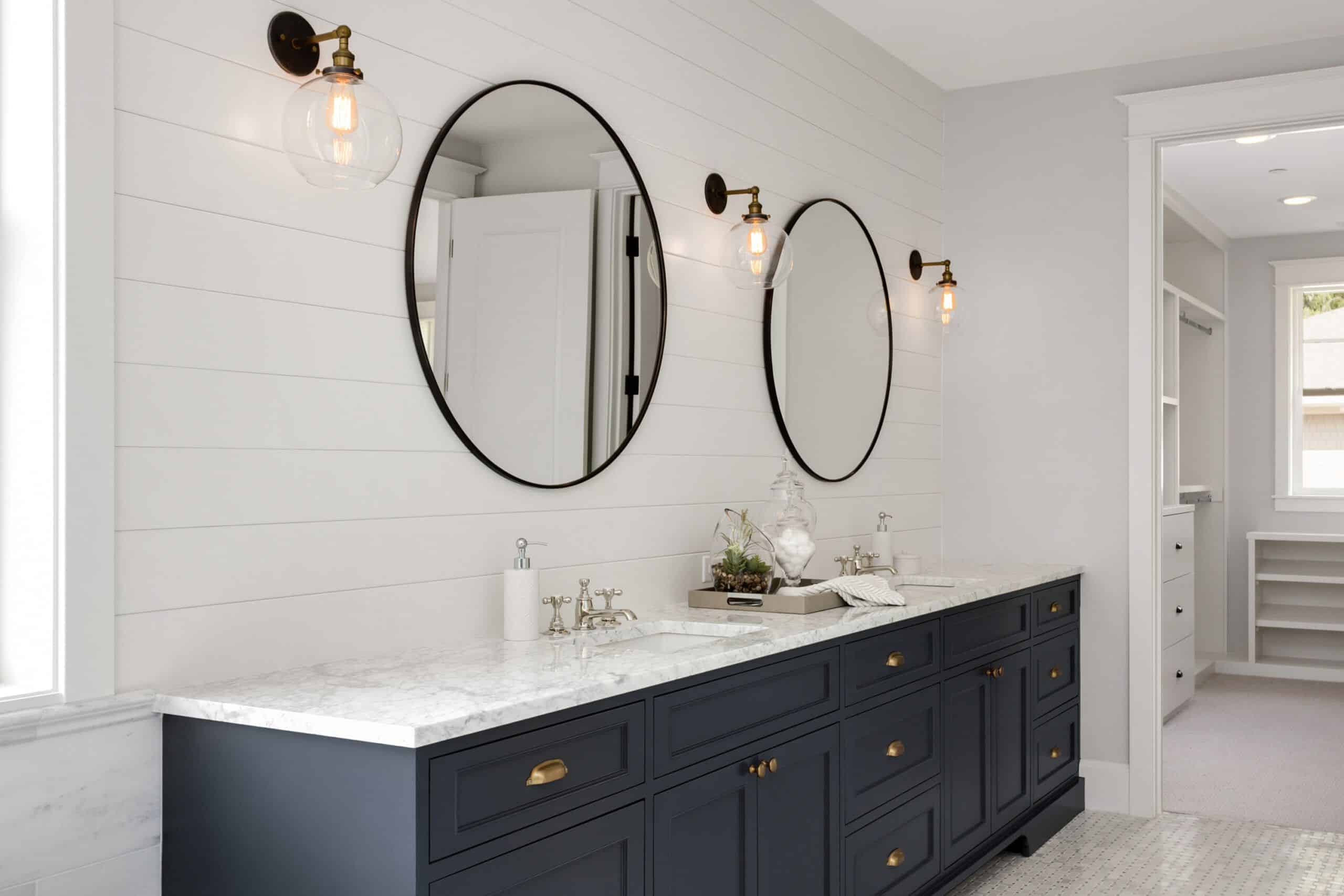 If you have a small bathroom, adding even the tiniest thing can make it look messy. But should you totally eliminate all the decorative items? The answer is no. To overdo decoration in the space-confined bathroom is a bad idea. But add minimal and small decor items in the bathroom. You can add a touch of innovation by creating patterns using different tiles. Keeping subtle colors in your bathroom is advised. The materials should be in uniformity. Another small shower idea for decorating is to add sconces to your mirrors.
15. Skylight & Bathroom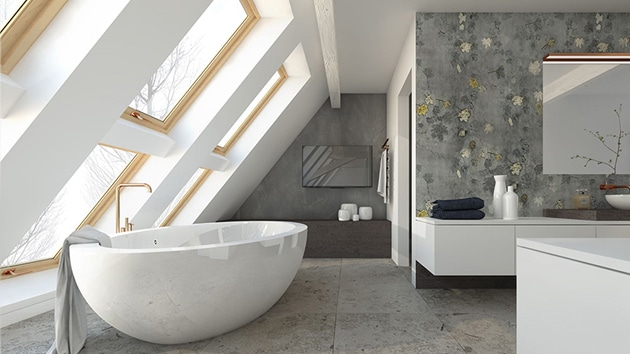 Space shortage can be a hindrance to the aesthetics of your bathroom. Windows add elegance to any part of the house. It can be annoying when you know your bathroom can not accommodate windows for natural light. Try the small bathroom idea of adding a skylight to your bathroom. The skylight will provide natural light in abundance. For privacy, you can install translucent glasses for building the skylight in your bathroom.
Summing It Up
Small bathrooms, despite having lesser space, have a unique potential to look aesthetically pleasing. Transforming a small bathroom into an extravagant one is tedious work. But once done, the results are worth all the work. To make an exceptional bathroom from a small space requires a lot of research and hard work.
A lot of challenges like fixing plumbing, filtering the perfect tiles, or choosing the right utilities can make it tiring. We shared some of the shower ideas for renovating a small bathroom. We hope that this article will help you in making your small bathroom look spacious and luxurious.
Comment below and let us know which one will be an inspiration for your bathroom!
Frequently Asked Questions
How Much Lighting Is Required In a Small Bathroom?
Proper and sufficient lighting is important for small bathrooms. Light can make the bathroom look more spacious. To make the lighting of your bathroom sufficient, you can add LEDs or recessed lights. Natural light also can greatly help in how your bathroom looks. To allow natural light, you can install windows or skylights.
How Should Ventilation Be Maintained In Small Bathrooms?
Ventilation is essential, no matter if the bathroom is small or big. With a small bathroom, no proper ventilation is a challenge. To do so, you can install a ventilation system. Installing fans in the bathroom can also be effective for proper ventilation in your bathroom. A variety of fans exist in the market, like inclined fans and surface-mounted fans for the bathroom.
How Can I Manage Storage In My Bathroom?
To maximize the storage of your bathroom, you have to choose storage-optimizing alternatives smartly. Use cabinets and baskets for storing purposes. Use wall-mounted cabinets, hangers, and adhesive hooks. Categorize your bathroom supplies using labels and categories.