How to make DIY vintage farmhouse style baking tin ornaments for your Holiday home decor.
Last year I participated in a super fun Ornament Exchange Blog Hop over at my old blog Kreativ K. The rules of the challenge were simple: be partnered with a fellow blogger, create a handmade ornament for $15 or under, create a tutorial, and ship the ornament off to a new home!
It was so exciting, also because my partner was my friend Sam from Raggedy Bits. I made her these DIY vintage farmhouse style baking tin ornaments which fit in nicely with her vintage farmhouse decor. So today I thought I share them here at Northern Feeling with you again, since it's almost time to think about Christmas ornaments again.
DIY Vintage Farmhouse Style Baking Tin Ornaments
*Affiliate links used to show like or similar products.
 What I've used:
crochet lace ribbon, similar here
free Christmas words printable available here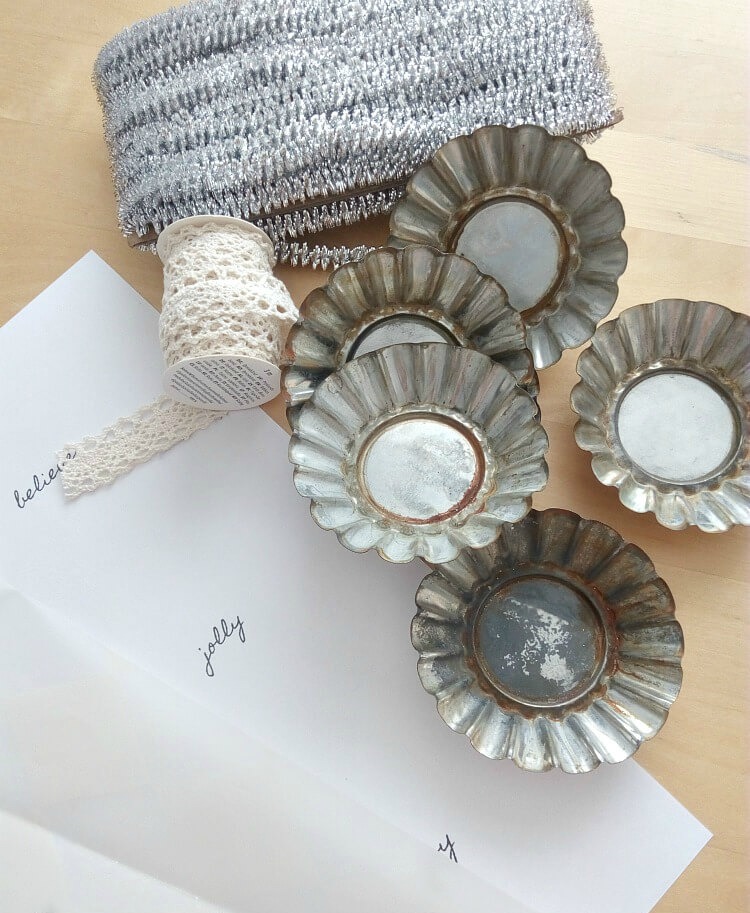 TIP: The baking tins were too shiny and brand new looking, so, the first thing I did was rub the baking tins with white vinegar and let sit for a day. Repeat one or two times until you get the desired patina and vintage look.
I printed out the words in one of my favourite fonts.
1. The easiest way to get the words centered is to just turn around a tin, place the print on top of it and rub against the tin until the shape is visible. Then cut out!
2. Use the previously cut out words as a pattern for the translucent paper and cut out as well.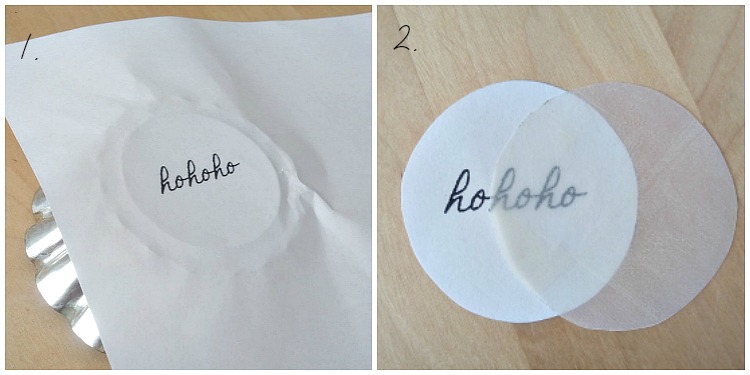 3.  First glue word circles into tins and then cover with translucent circles. They will have a nice off white look.
4.  Cut tinsel into little strips and glue inside the tins around the words.
5. Turn around tins and stick on the crochet lace ribbon using hot glue.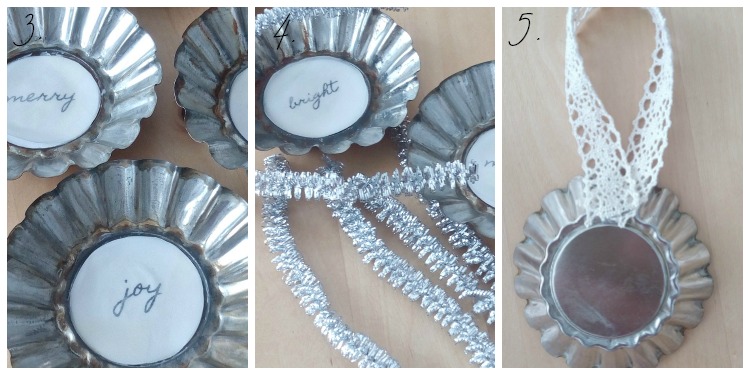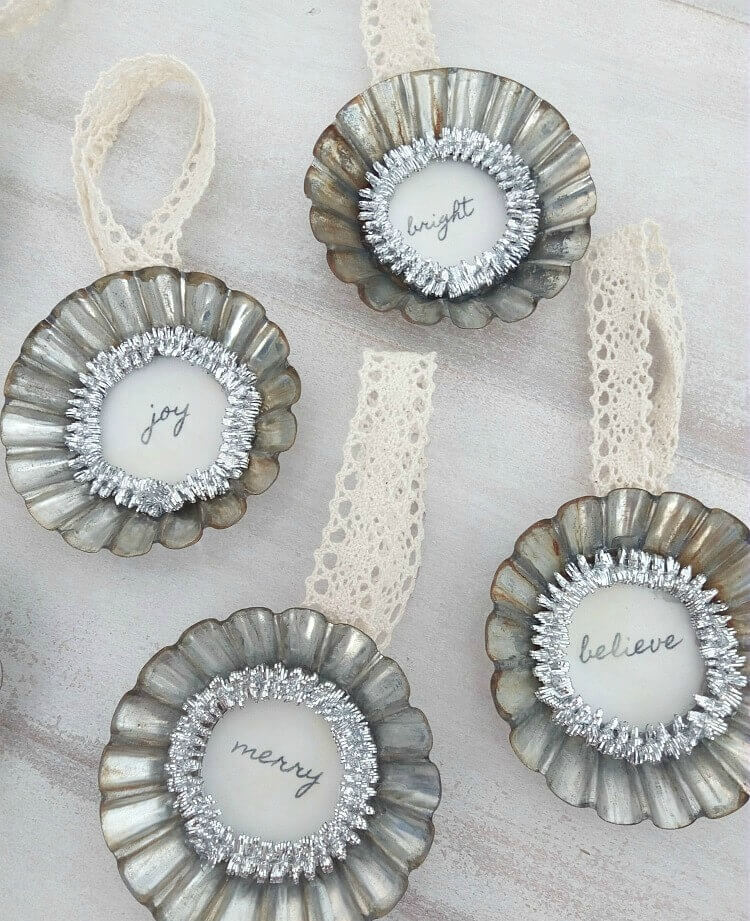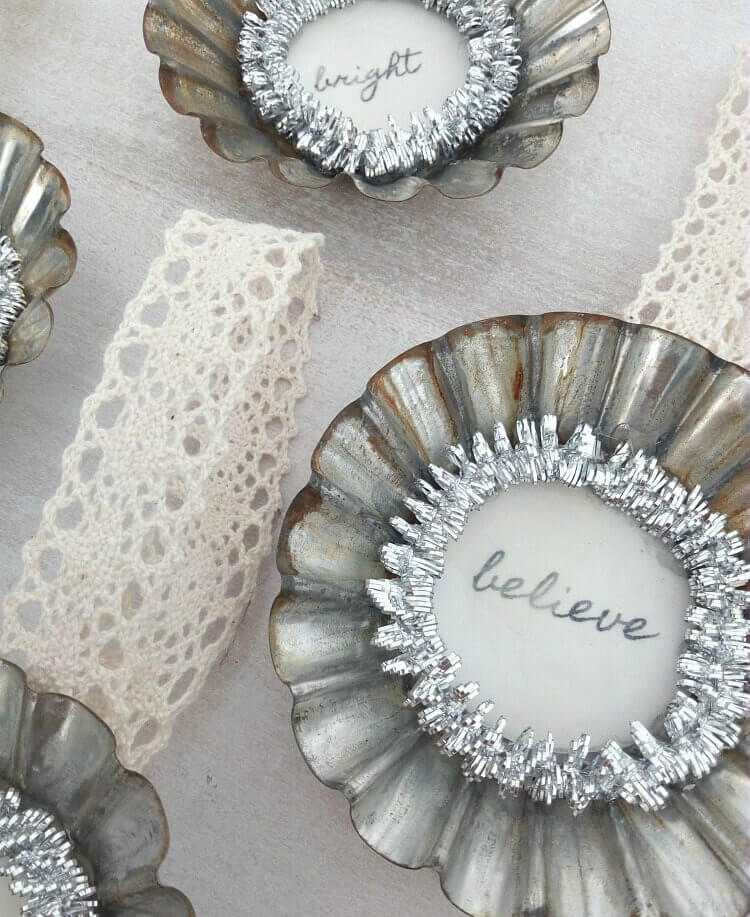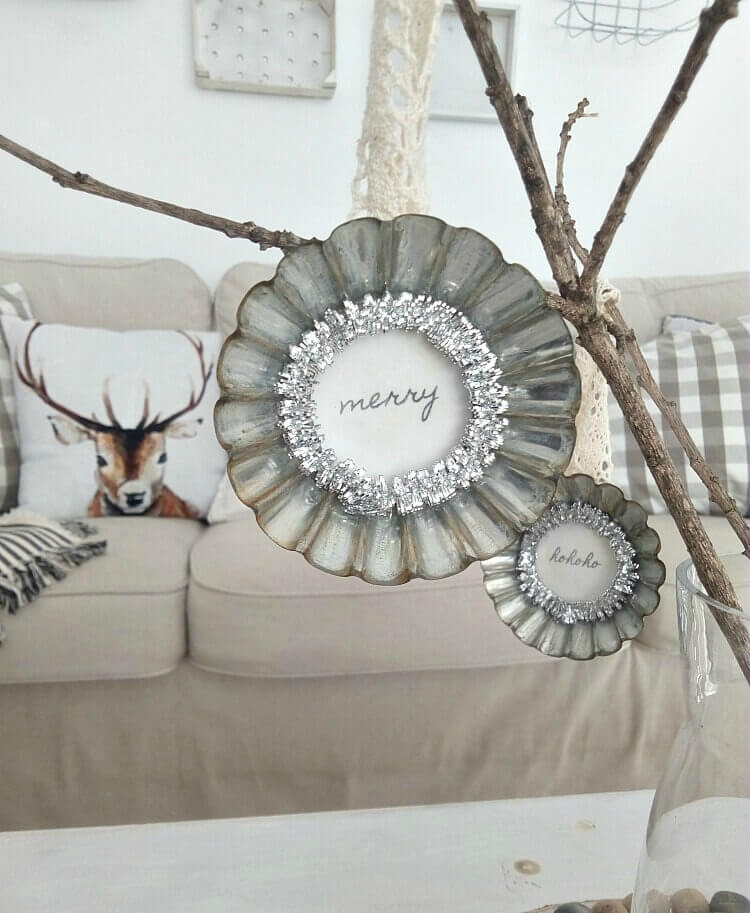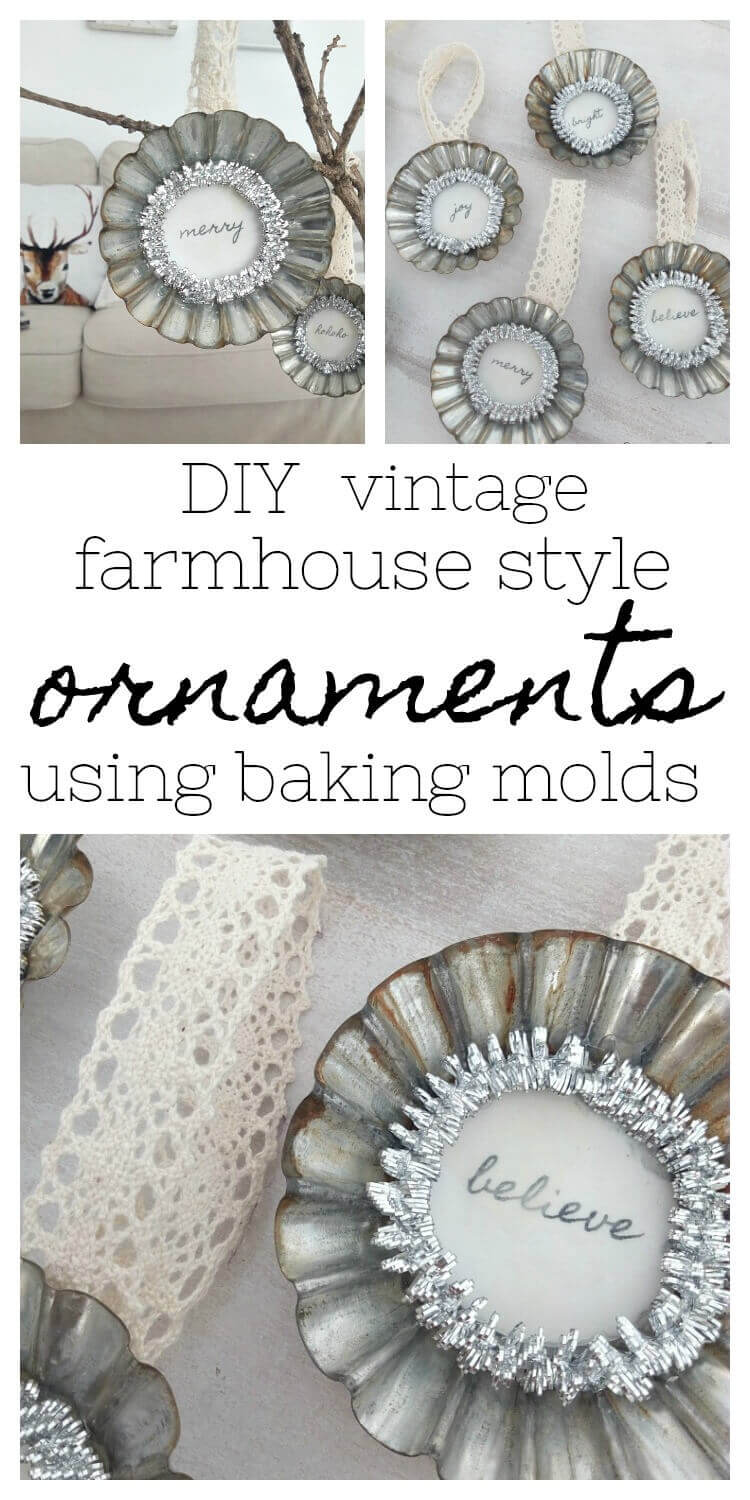 What do you think, will you be making some this year too?? Sam loved them, which made me so happy and I am again participating together with her in this year's ornament exchange as well. Stay tuned, it'll go live the middle of  November.