Breathing new life into a worn out boring bench using a can of spray paint!
Hi there friends, I hope you're well. Summer is in full swing, although a bit different this year. Not only because of the virus, but because we have added a little puppy to our family recently. About three weeks to be exact, but it feels like forever already. I have to admit, life got turned upside down, cause well, puppies will be puppies. But we love him and he's part of the family now.
The other day, I felt like changing up some decor and initially I wanted to give away our entrance bench. We have had it for a long time and it has served us well. The top part is broken and the bench just had seen better days. I was craving a new look for our entrance. But my husband said he really liked it and didn't want to give it away. So, since he usually never says anything about my ideas around our home decor, I thought, why not simply breathe some new life into this worn out boring bench?
Breathing New Life Into A Worn Out Boring Bench
*Affiliate links used to show like or similar products.
In my opinion, the easiest way to give a piece of furniture new life and a new look is by painting it! And in my case, this bench needed a little fixing, which was an easy job too. I just had to re-attach the top that opens for storage.
I used THIS spray paint and THIS primer and it was transformed in one day! The primer needs no more than 30 mins. drying time and then I applied about two coats of the paint. I let it dry outside and also get some air, but I brought it inside that same night and it didn't even smell at all. But that might depend on your weather too. These days are very windy here so I think that helped with the smell.
Then I wanted to add some seat cushions to the top that also worked well with my entrance runner. The ones I ordered are from H&M Home but are sold out right now.
This is how it looked BEFORE, not bad, just a bit boring and worn out over all. You can't tell on the photo but the paint was chipping in not a nice way and just didn't look great anymore.
And this is how it looks NOW!
Depending on the light in my entrance it does look a little pink at times and then beige and I really love the warm look it has now.
I am happy that I didn't just give it away and got a new bench. The bench looks like a new bench to me and fits great into our entrance! A little bit of paint and some cushions is all this bench needed.
Do you have a piece of furniture at home that could use a little makeover like this one?? I hope you got inspired by this to make something you already own look better!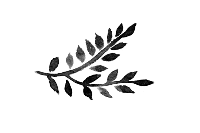 More paint makeovers HERE