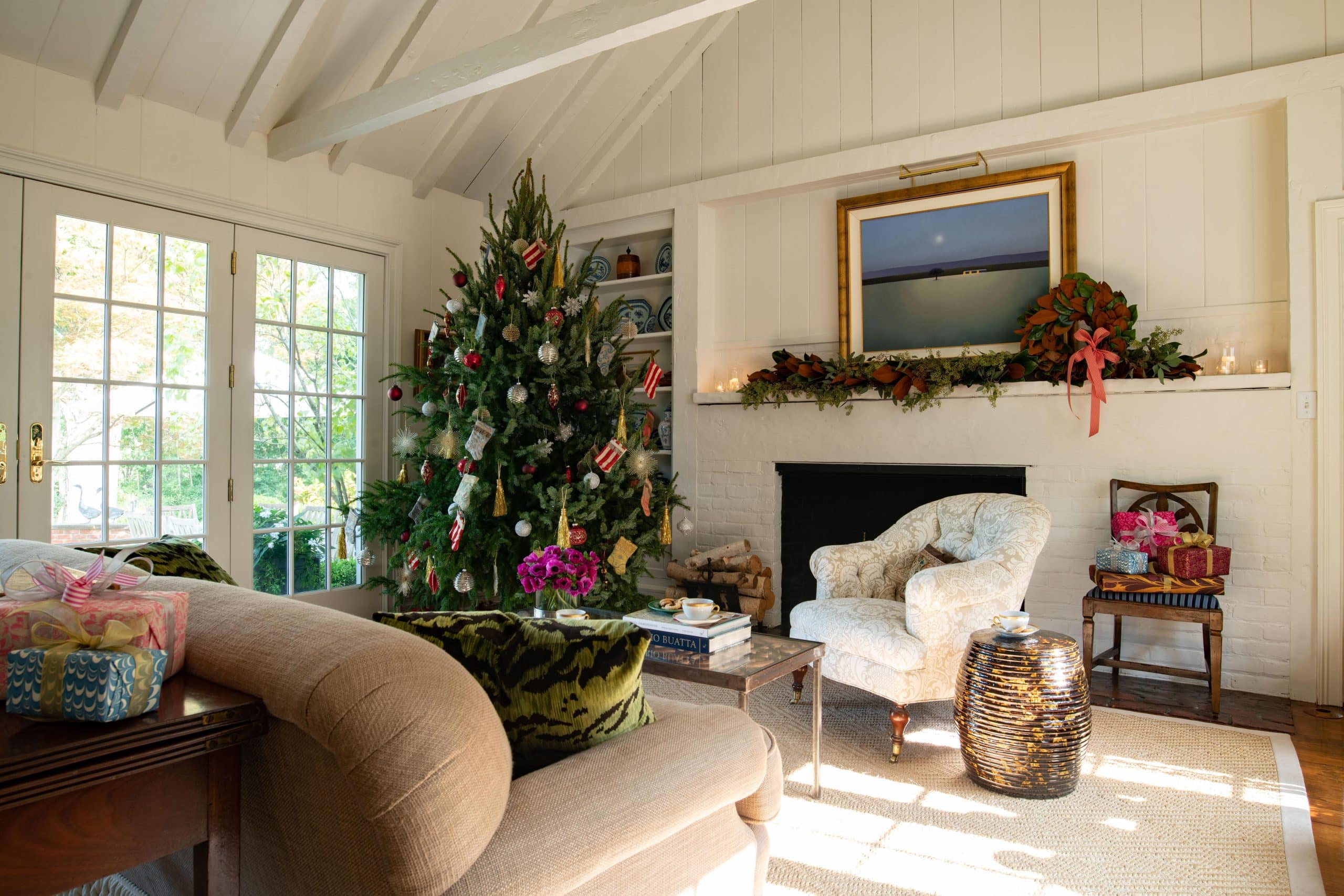 The most beautiful time of the year is here, and with it comes the opportunity to immerse in the enhanced world of Christmas aesthetics. It is time to investigate a wide range of intriguing concepts as we enter 2023 since they will take us to a world of festive magic and rekindle our holiday enthusiasm.
This article shall explore 14 magnificent aesthetic Christmas ideas that will permeate your surroundings with coziness, happiness, and an undeniable air of magic. It will lead you through various beautiful recommendations that will turn your house into a sanctuary of holiday joy.
So, come along on this trip into the world of Christmas aesthetics in 2023 and let the festive spirit of the occasion brighten every nook and cranny of your home and fill your heart with warmth and pleasure.
Must Add Christmas Aesthetic for 2023
Learn the craft of turning your home into a stunning winter paradise. Use your imagination to create spectacular tablescapes and outdoor decorations that will win the hearts of everyone who sees them. Christmas comes only once yearly, so why not make it memorable?
1. Twinkling Lights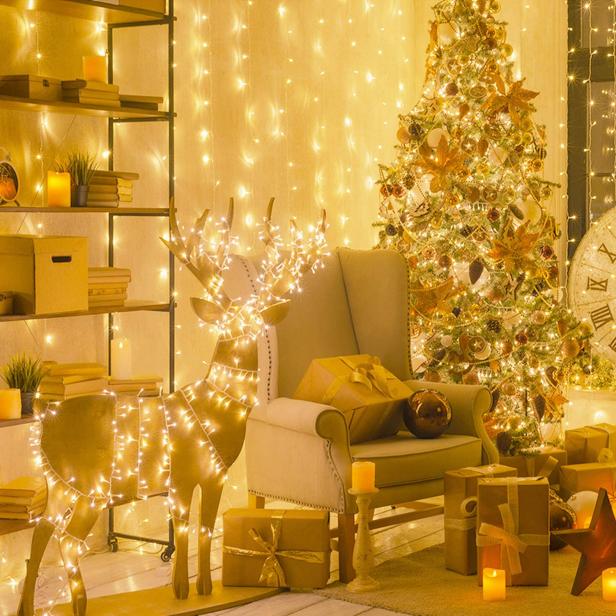 An area may be instantly transformed into a beautiful land of enchantment by the compelling power of twinkling lights and the festive season's dazzling stars. These brilliant lighting strings play a crucial role in developing a warm and mesmerizing atmosphere as we explore the aesthetics of Christmas in 2023.
Twinkling lights fill the air with a sense of surprise and delight, whether gracing your home's exterior or wrapped around the limbs of a Christmas tree. They provide a comforting light that conjures up joy and expectation from childhood. They may be elegantly viewed around windowsills, mantels, or stairs to illuminate every crevice.
Outside, sparkling lights provide a feeling of coziness and celebration and turn streets into bright wonderlands. They are the keepers of enchantment, pillars of happiness, and the embodiment of the festive spirit.
2. Festive Wreaths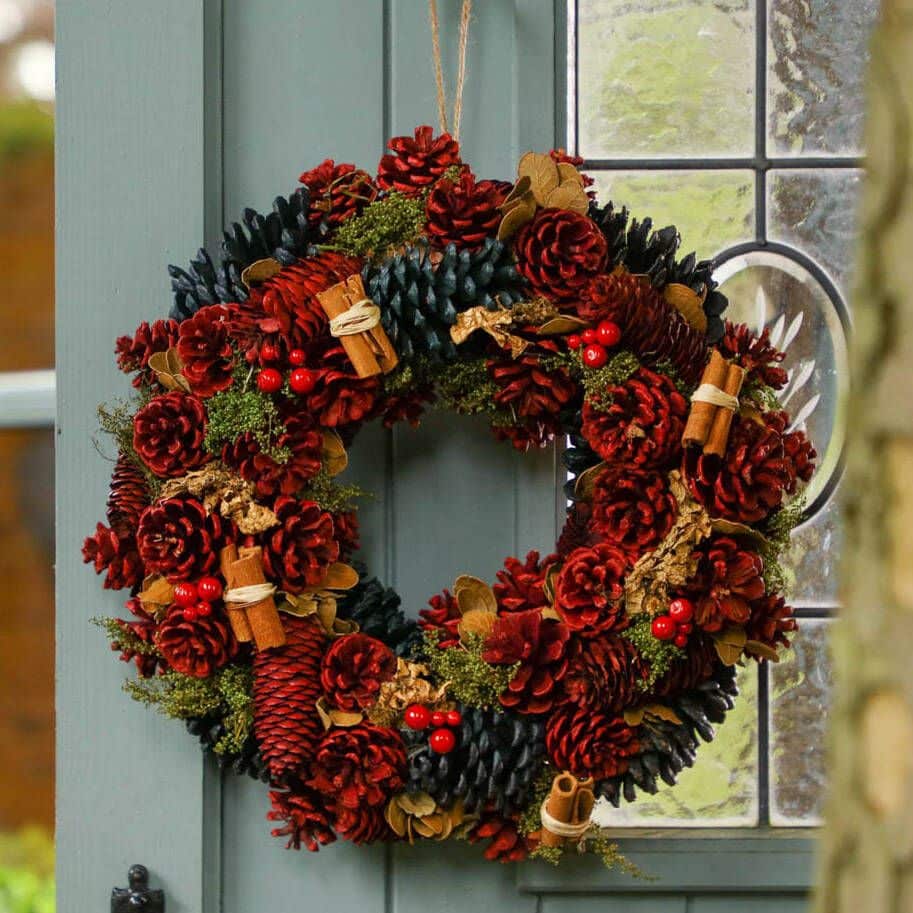 Festive wreaths are a classic representation of Christmas aesthetics, with lush greens and attractive accents. These lovely rings of beauty can quickly invoke a festive mood and offer joy to everybody who sees them in the enchanted door of 2023.
They welcome guests by adorning the entrance door or decorating the interior walls. They embody the essence of nature's beauty, with fragrant evergreen branches forming a lush base for a myriad of seasonal adornments. Each component tells a story of festive magic, from vivid berries to glittering decorations and pinecones to delicate ribbons.
These ornamental circles act as a focal point, drawing focus and establishing the mood for the joyful environment. In addition, they exhibit a sense of tradition and elegance.
Festive wreaths provide a sense of wonder and festivity to our surroundings, whether lovingly made by hand or purchased with affection. They provide a visual reminder that the instrument of Christmas is all around us and inspire us to appreciate beauty.
3. Cozy Fireplace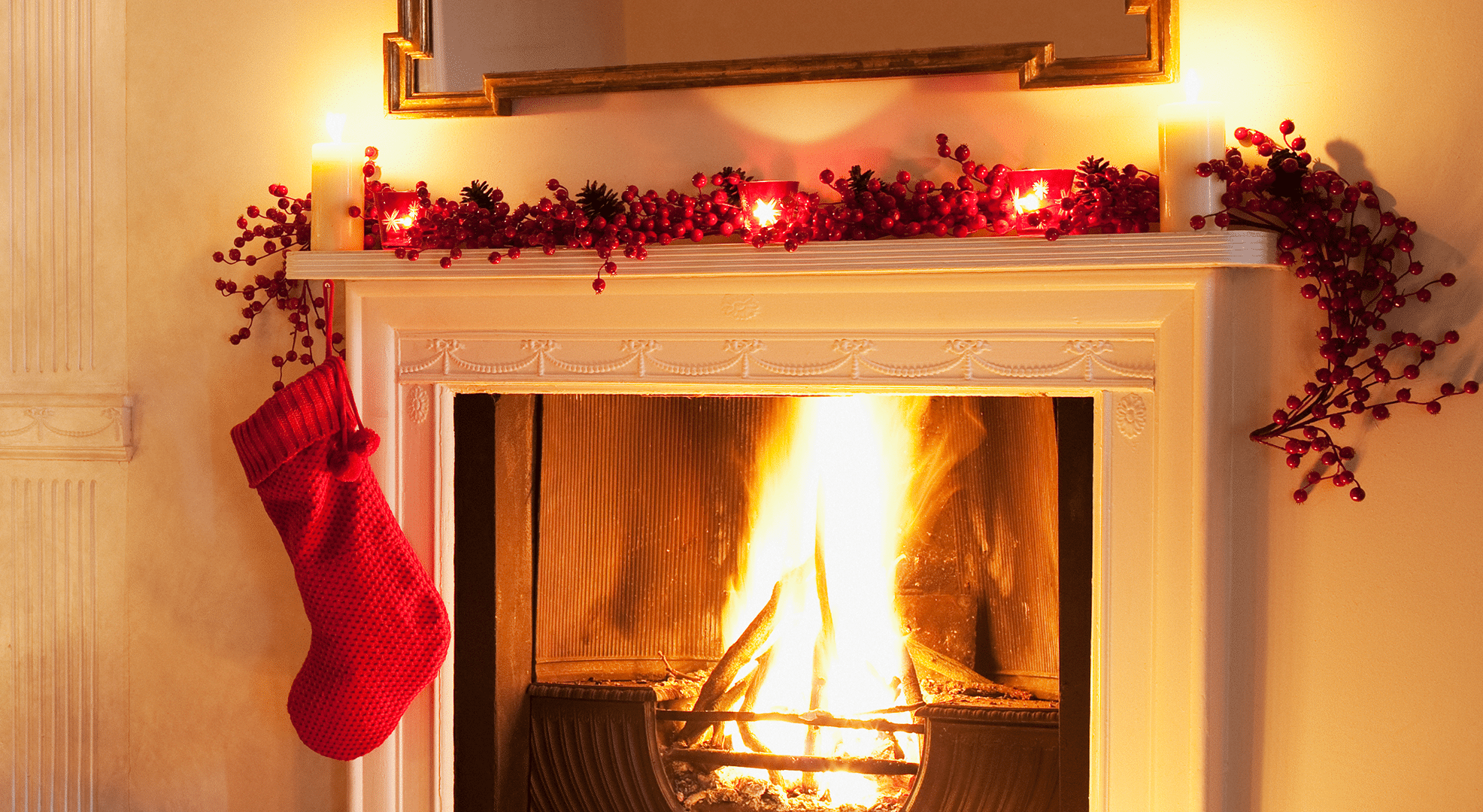 Few things in Christmas's aesthetics inspire a feeling of coziness and warmth like a cozy fireplace. The crackling flames and flickering glow of a well-tended fire become the main point of holiday happiness, weaving a spell of comfortable enchantment throughout homes.
A meeting spot for loved ones to exchange stories and laughs, the fireplace is festooned with garlands and stockings, enchanting all who enter its warmth with its mesmerizing dance of light. The heat emanating from the hearth envelops people in a blanket of comfort, evoking a sense of peace and togetherness.
Stocking hung with care and adorned with delicate trimmings await the arrival of Santa, while the mantle becomes a stage for cherished holiday decor. For example, a scene from a holiday storybook can be created by adding candles, wreaths, and priceless decorations.
4. Scents of The Season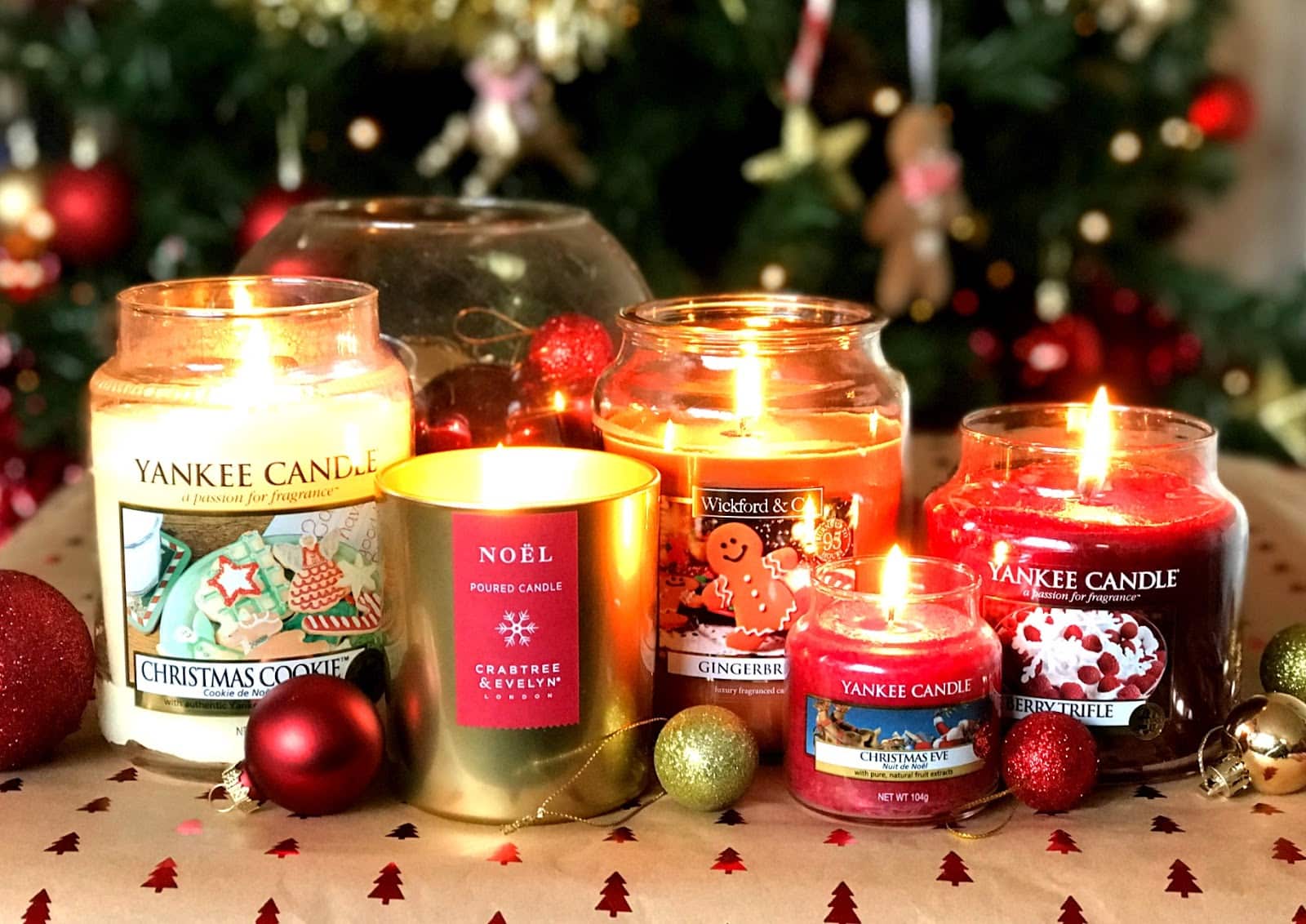 The aromas of the season play a crucial role in creating a genuinely immersive holiday experience in Christmas aesthetics. It creates a world of nostalgia, joy, and comfort at this lovely time, which uniquely triggers memories and feelings.
The fragrances of cinnamon, pine, and freshly baked goods permeate the air, engulfing the senses in a symphony of holiday sheer. Candles flicker, producing a crisp, energizing pine aroma or the warm spicy perfume of cinnamon. Diffusers for essential oil spread the season's essence, giving homes a peaceful and calming atmosphere.
These aromas, which conjure images of warm get-togethers, homely dinners, and beloved traditions, produce a sensory experience that enhances the aesthetic attractiveness of Christmas decorations. They awaken the senses and arouse the need for sweets and the anticipation of festive feasts.
5. Hot Cocoa Bar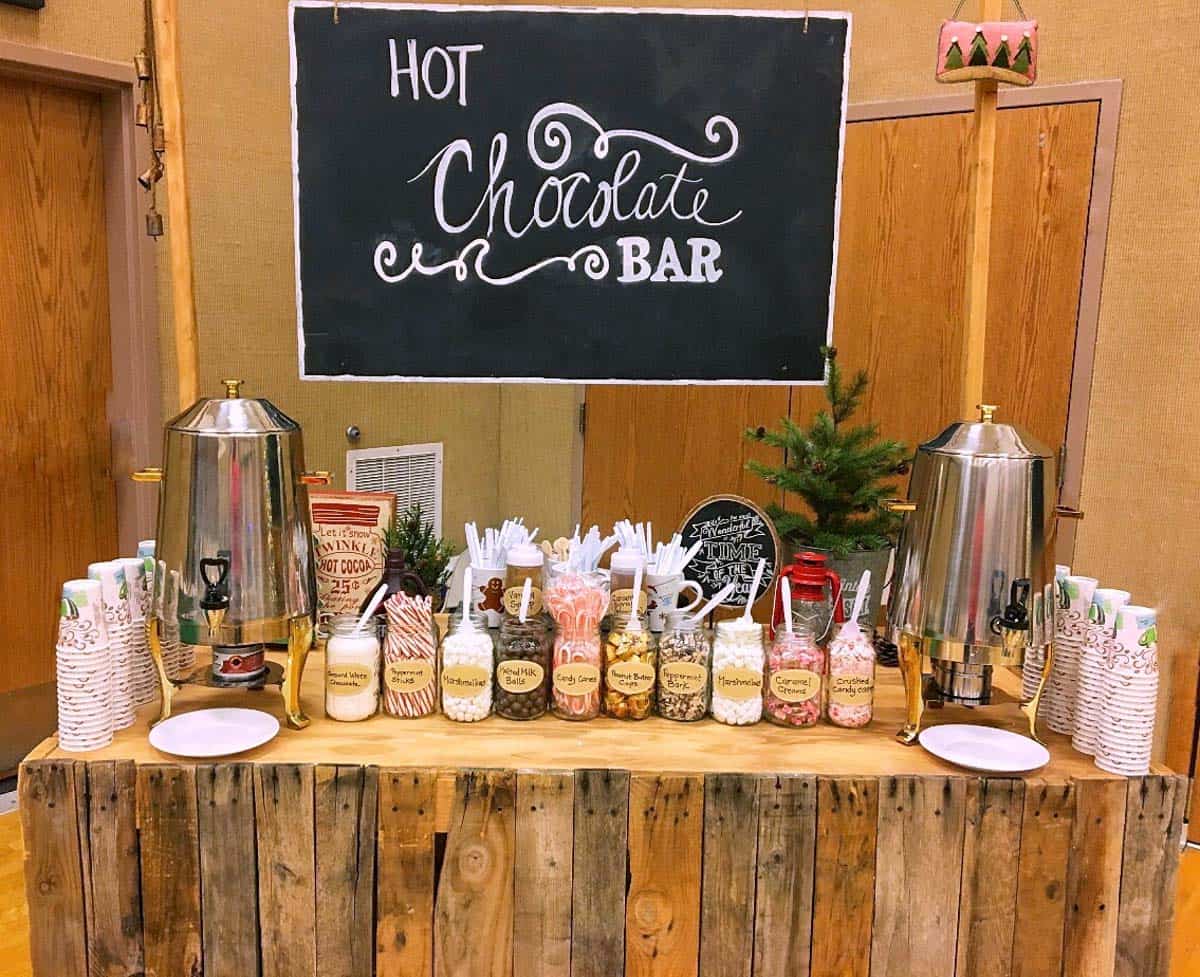 A steaming cup of hot chocolate is a traditional holiday retreat, and in terms of Christmas aesthetics in 2023, a hot cocoa bar takes center stage as a fun and engaging activity. When the delicious scent of hot chocolate mixes with the joyful atmosphere, it tempts all to make specialized winter drinks that uplift everyone's mood.
A hot chocolate bar encourages one to channel their inner barista by offering various delectable toppings and garnishes. A straightforward cup of cocoa can be transformed into a piece of beauty by adding marshmallows, whipped cream, chocolate shavings, and vibrant decorations.
A further touch of elegance and customization can be added with decorated mugsand cute stirrers. These decorations transform the hot chocolate bar into a visual feast when embellished with holiday themes or clever sayings.
This endearing arrangement becomes a hangout spot for friends and family, a quaint corner where talks flow, and laughter fills the air. It fosters joy and indulgence, enabling people to relish the festive moments.
6. Vintage Ornaments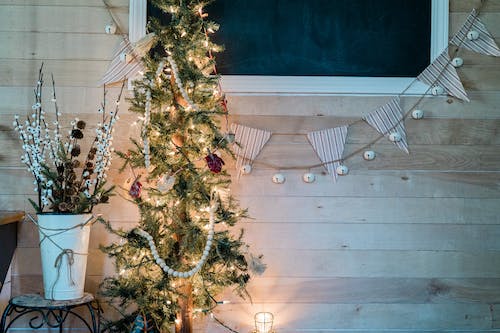 Christmas vintage ornaments add nostalgia and classic allure to holiday decorations. These priceless artifacts from bygone ages evoke warm feelings and sentimental delight as they remind everyone of the Christmas past.
The Christmas trees and decorations have a distinctive personality from the delicate craftsmanship and stunning patterns of vintage ornaments. A mesmerizing display of elegance and tradition is created by hand-blown glass ornaments, carefully painted figures, and shimmering tinsel that reflects the alluring glow of sparkling lights.
These priceless jewels link to the past and the festivities of long ago, because they contain thoughts and stories passed down through generations. They shall become treasured mementos and representations of the eternal allure of Christmas as you hang these ornaments from the branches of our tree or place them on display in glittering glass bowls.
7. Festive Table Clothing
Festive tablecloths turn into an alluring canvas over which the holiday spirit expands when it comes to the aesthetics of Christmas in the wonderful year of 2023. These beautiful linens create an elegant tapestry that turns ordinary dinner tables into fascinating settings that radiate friendliness and joy.
Festive tablecloths encapsulate the spirit of the occasion by wrapping the tables in designs and hues that inspire pleasure and celebration. Vivid greens, rich reds, or glittering golds create a spectacular background for the holiday feat. A whimsical touch is added by intricate patterns with holly leaves, snowflakes, or amusing reindeer, which give the environment a feeling of magic.
While centerpieces of fresh winter greenery, candles, or shimmering decorations give a touch of elegance and visual seduction, complementary-colored napkins and table runners complete the look. The table serves as a venture for shared meals and priceless moments, luring loved ones together to celebrate the season.
8. DIY Snowflakes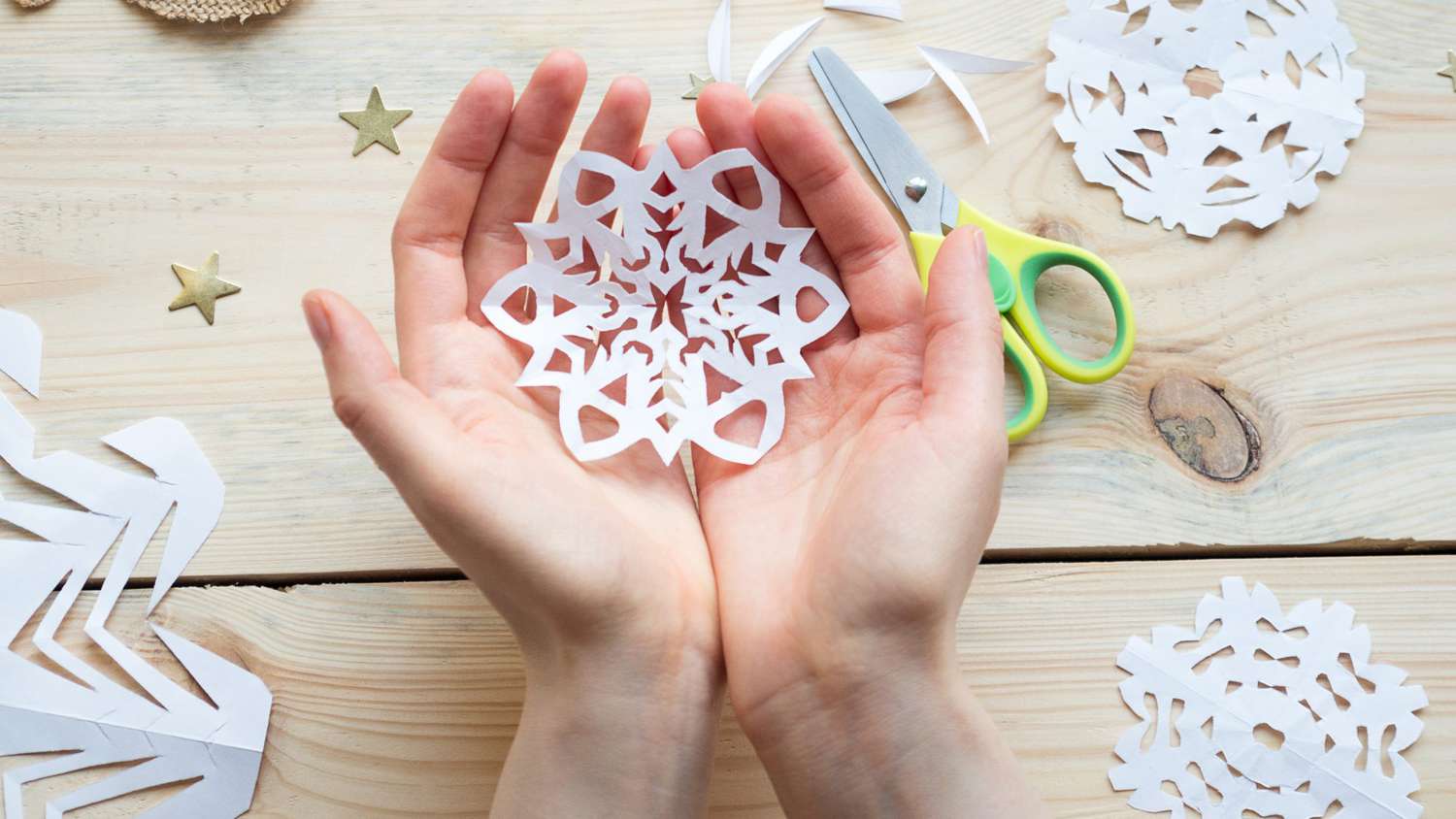 DIY snowflakes will become a charming and wonderful part of Christmas aesthetics in the fanciful year 2023. These exquisite masterpieces, which can be constructed with just paper and scissors, turn our rooms into a sparkling paradise by bringing the beauty and magic of winter within.
You can express your creativity and enjoy creating your own decorations by making DIY snowflakes. Complex patterns that mimic the individuality and complexity of real snowflakes appear with each exact cut. No two are similar, like the sparkling crystals that adorn the snowy landscape.
When finished, these DIY snowflakes can be displayed on a unique snowflake display or hung from the windows or ceiling. They absorb the light, creating complex shadows and giving any space of hint of magic. They arouse a sense of innocent amazement and serve as a reminder of the season's basic pleasures.
9. Holiday Movie Marathon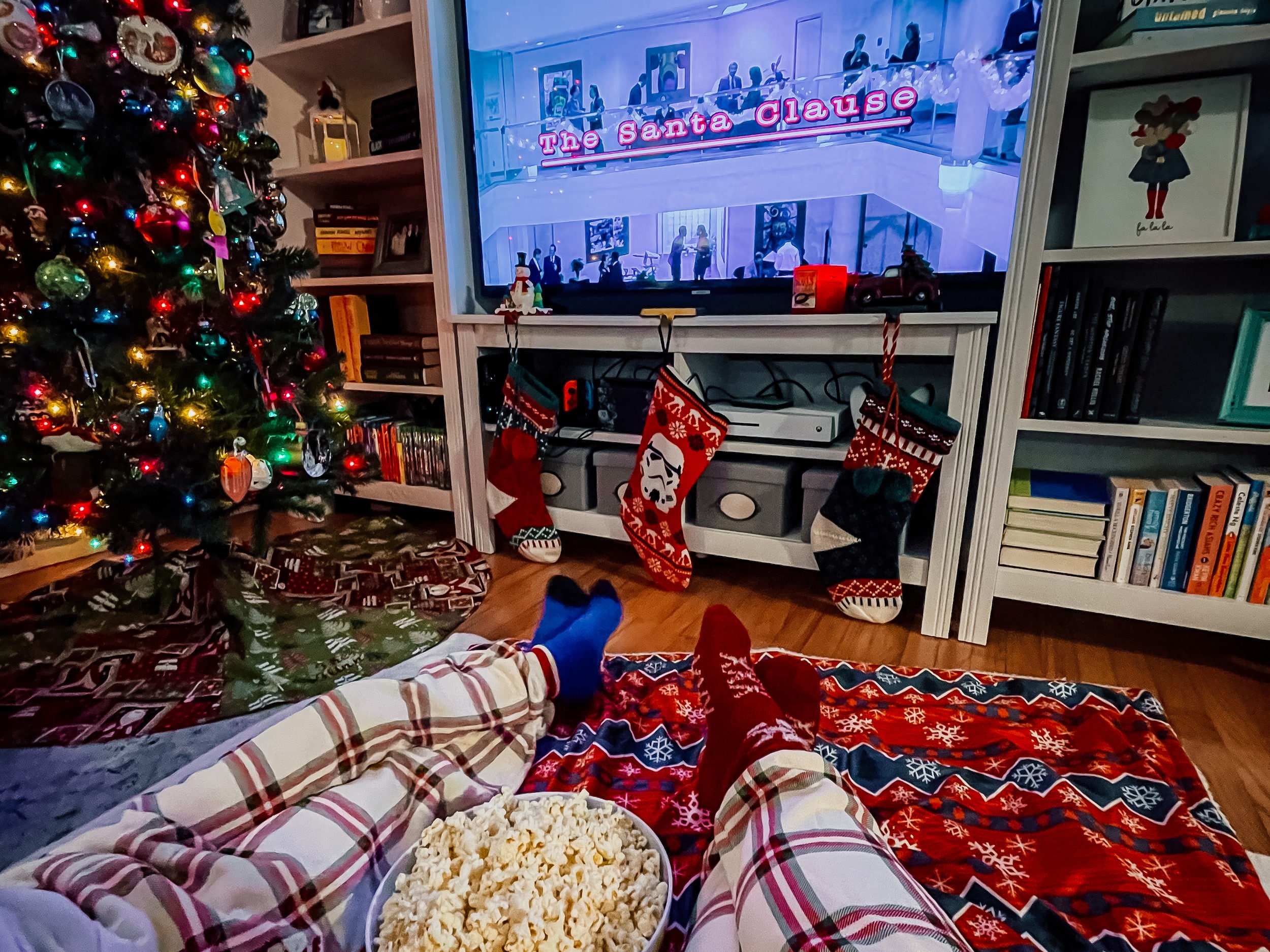 With a fun Christmas movie marathon in 2023, embrace the warm charm of the festive season. A movie marathon is a beloved custom many people like since it enables us to immerse ourselves in the enchanted realm of Christmas aesthetics from our homes.
Watch a selection of timeless and cherished Christmas movies with loved ones while cuddled beneath blankets and drinking hot chocolate by a warm, glowing fireplace. Each film offers a thrilling voyage into the season's spirit, from uplifting stories of love and redemption to whimsical animated escapades.
The viewing area can be made festive by adding garlands, hanging ornaments, and glittering lights. Create the conditions for a fantastic encounter that whisks you away to a world of happiness and laughter.
Enjoy the classic tales that teach charity, compassion, and the value of community in this Christmas movie marathon. Let the movies weave a thread through the fabric of your holiday gatherings, inspiring awe and cultivating memories that will be cherished for years to come.
10. Rustic Decor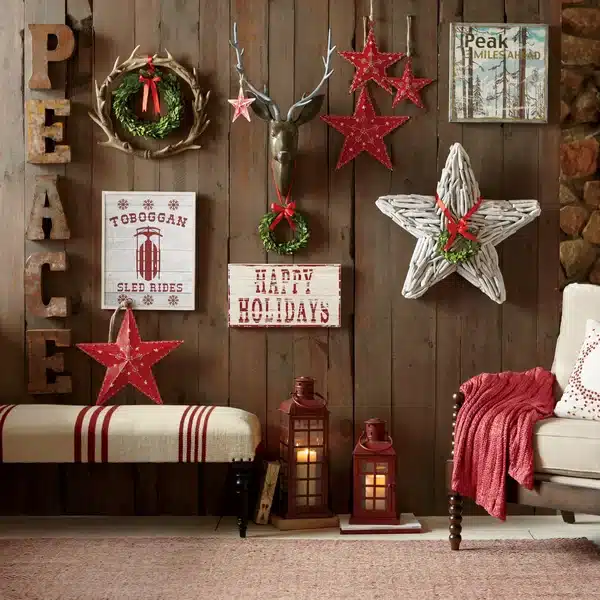 Rustic decor dominates the aesthetics of Christmas, giving houses a quaint and warm atmosphere. Rustic design embodies the cozy, uncomplicated, and timeless charm of a winter cabin getaway with its warm, earthy tones and natural textures.
Accept the allure of wooden accessories, such as signs made from salvaged barn wood or handcrafted decorations. Cozy plaid blankets, knitted stockings, and fake fur cover all provide warmth to your decor. Bring a bit of the outdoors inside by including natural components like pinecones, burlap, and evergreen branches.
Opt for vintage-inspired candles in antique lanterns, casting a soft, flickering glow reminiscent of candlelit nights. Display wreaths made of dried flowers or branches, showcasing the beauty of nature's bounty. Accentuate the rustic charm with handmade crafts and DIY projects that add a personal touch to your decor.
11. Advent Calendar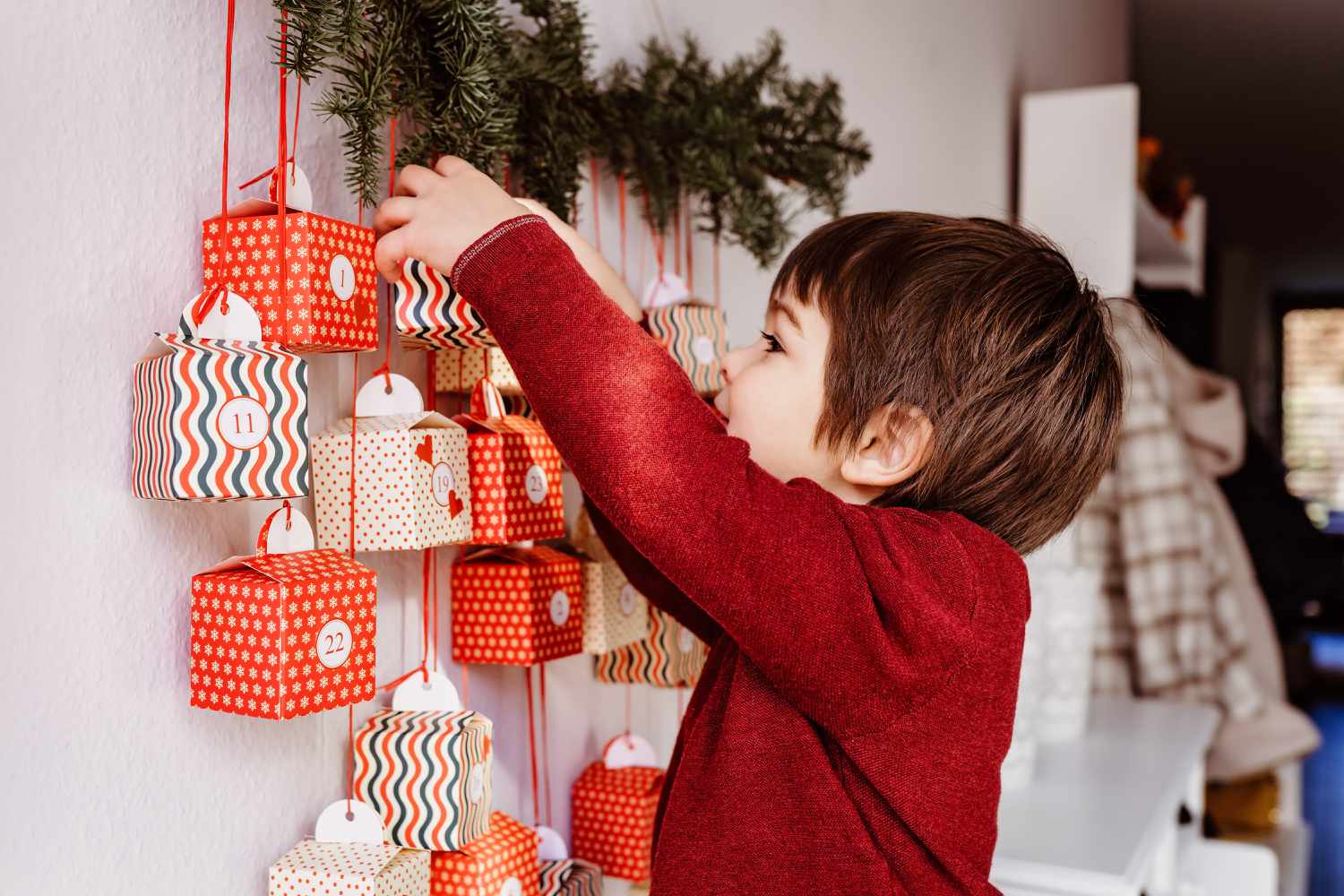 With the everlasting appeal of an advent calendar, a lovely Christmas aesthetic, celebrate the countdown to Christmas in 2023. These imaginative calendars make This season more magical and exciting, making each new day a joyful surprise.
Advent calendars are available in various forms, from vintage cardboard models with tiny doors to contemporary iterations featuring pockets or drawers. Every day, a bit of chocolate, a modest trinket, or a heartfelt letter uncovers a hidden gem.
Displaying an advent calendar makes it the center of the holiday decor and gives any space a whimsical and intriguing feel. In addition, it acts as a visual reminder of the joyful trip leading up to Christmas, whether it is hanging on a wall, set on a table, or tucked among other decorations.
Advent calendars represent the delight of counting the days before Christmas and the gifts and surprises they include. They evoke a sense of everyday celebration and reflect the enchantment of childhood, intensifying the anticipation and enveloping all in the festive mood.
12. Outdoor Decorations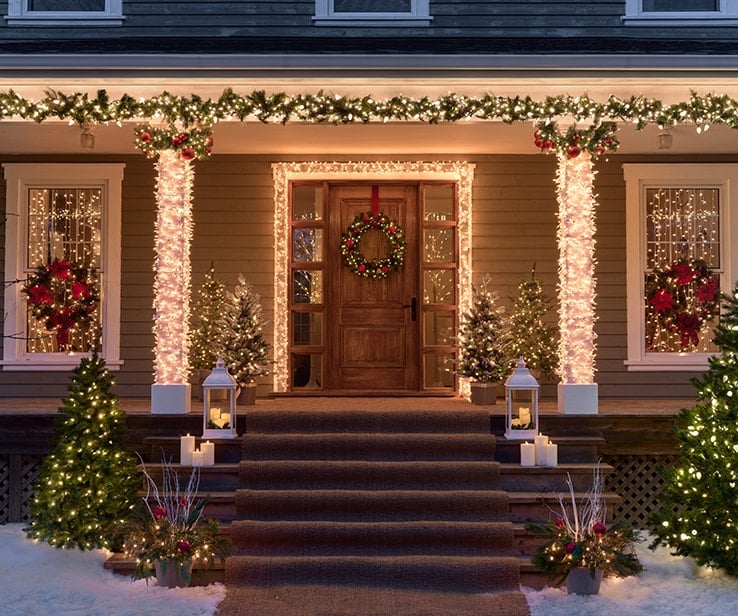 Outdoor decorations transform into a canvas for communicating the wonder and beauty of Christmas aesthetics in the enchanted year 2023. The facade of homes can transform into a stunning winter wonderland, capturing the hearts of everyone who passes by the shimmering lights and creative decorations.
The environment is illuminated by twinkling lights that decorate trees and wrap across rooftops, creating a cozy and welcoming ambiance. Front entrances can be decorated with wreaths and garlands that feature colorful ribbons and ornaments, giving a welcome that invites everyone inside to join in the holiday celebration. Additionally, outdoor decorations foster a sense of community as neighbors band together to put on a spectacular neighborhood celebration of the joy and beauty of Christmas.
13. Christmas Baking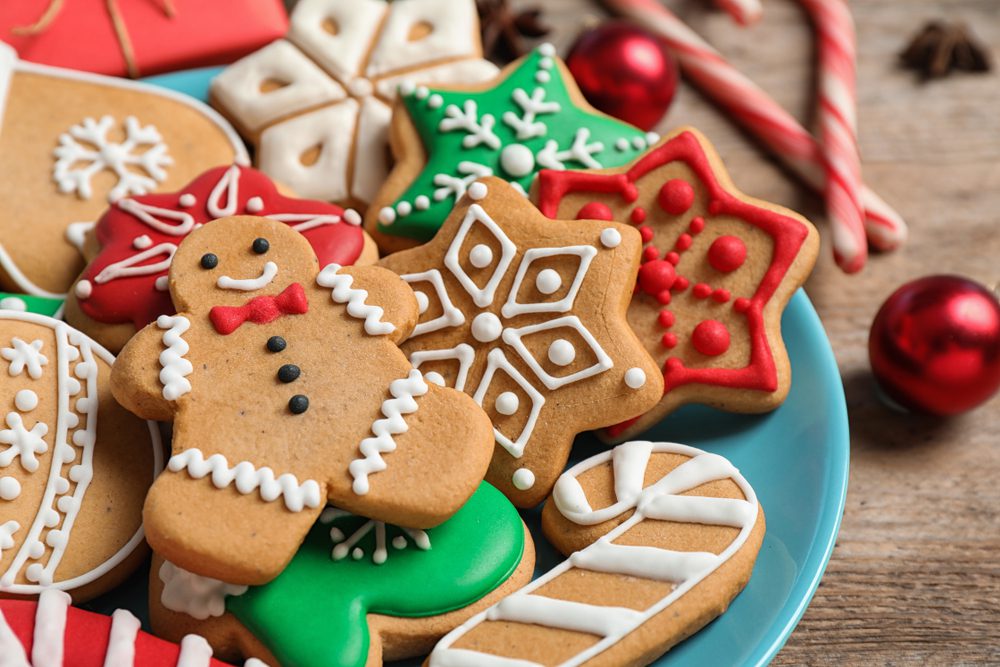 In 2023, indulge in the lovely art of Christmas baking when making sweets becomes a delectable and essential component of the holiday's aesthetics. The scent of freshly baked sweets creates a spell of warmth and anticipation in the air, igniting the inner holiday spirit.
The bakes goods, which range from decorated sugar cookies to gingerbread houses, are not simply tasty but also culinary art pieces. Simple materials are transformed into imaginative treats that encapsulate the season's spirit with festive forms, colorful icings, and glittering sprinkles.
Baking for Christmas becomes enjoyable, full of smiles and treasured moments with loved ones. Decorating the delicious delights is a creative effort that allows us to add touches and visual appeal to our holiday parties.
14. Festive Attire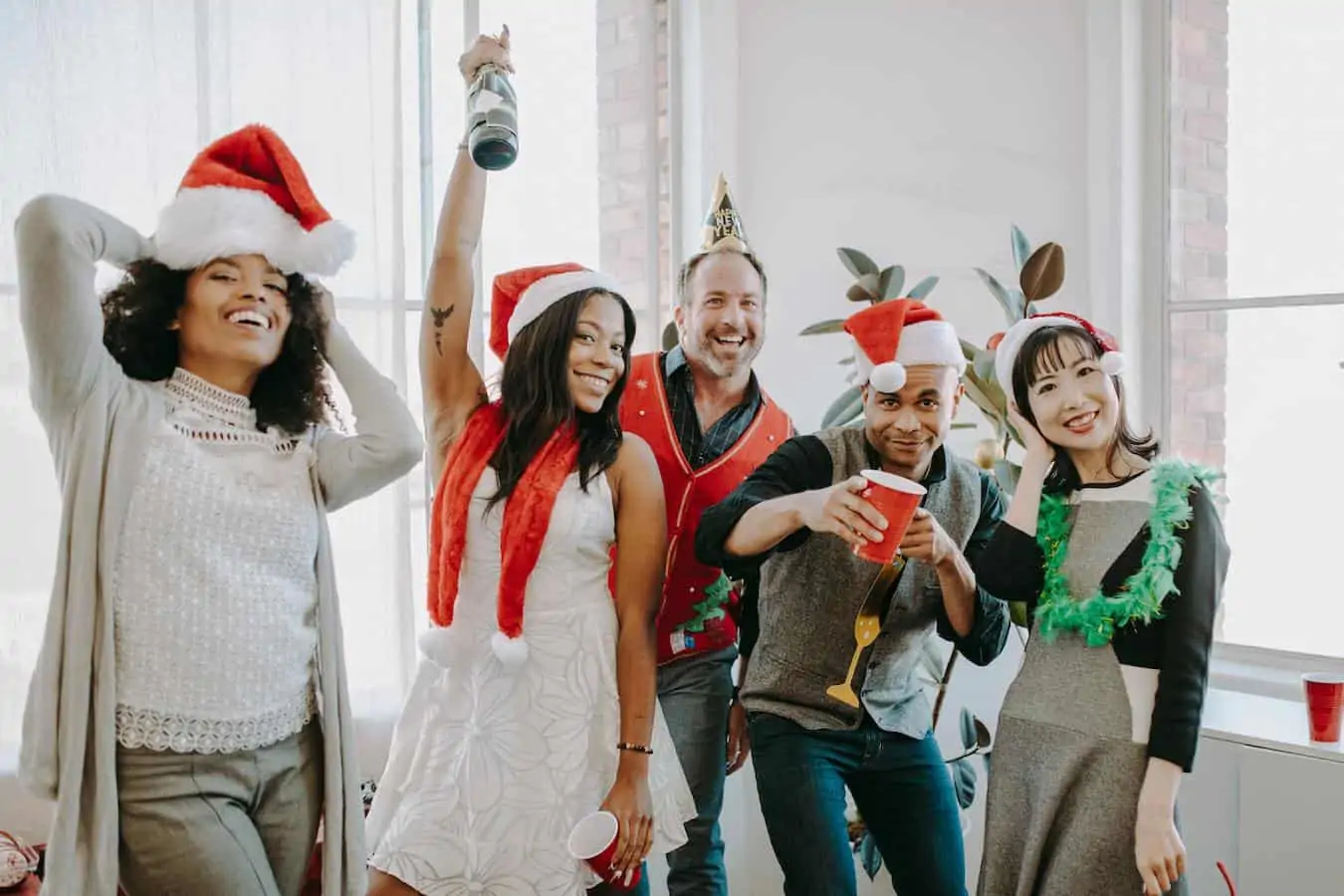 Festive gear dominates the aesthetics of Christmas, enabling us to embody the spirit of the occasion via wardrobe selections. With so many holiday events and festivities, the clothing becomes a chance to show off happiness and enjoy the magic of Christmas.
Rich jewel tones, shimmering metallics, and cozy knits adorned in outfits reflect the season's magic. Velvet dresses, sequined tops, and plaid patterns evoke a sense of elegance and festive cheer. Accessories like sparkling jewelry, statement shoes, and festive headpieces add glamor and whimsy. Whether it is a cozy family gathering or a dazzling holiday party, festive attires represent joy and celebration. It elevates the atmosphere, creating a sense of unity and shared merriment.
Conclusion
As we approach the end of this exploration into Christmas aesthetic ideas for the year 2023, it is clear that the magic and enchantment of the holiday season are alive and thriving. From twinkling lights and festive wreaths to cozy fireplaces and nostalgic scents, these elements create a visual and sensory experience that immerses everyone in the Christmas spirit.
In 2023, let us embrace these aesthetic ideas, intertwining them into our homes, celebrations, and personal style. May they inspire us to slow down, savor the moments, and appreciate the beauty surrounding us during this time of the year.
Frequently Asked Questions
What Is Christmas Aesthetic?
Christmas aesthetic refers to the visual and sensory elements that create a festive and enchanting atmosphere during the holiday season. It encompasses various aspects such as decorations, colors, textures, scents, and overall ambiance that evoke the spirit and joy of Christmas.
How Do I Choose a Christmas Color Scheme for My Aesthetic?
When choosing a Christmas color scheme for your aesthetic, consider traditional combinations such as red, green, gold, and silver. These colors symbolize the holiday season and create a sense of a classic and timeless look. However, you can also experiment with alternative color palettes, such as white and blue, for a winter wonderland theme or pastel shades for a softer whimsical feel.
What Are Some Popular Christmas Aesthetic Trends for 2023?
Popular Christmas aesthetic trends for 2023 may include incorporating sustainability by using eco-friendly decorations and opting for natural elements like dried flowers or potted plants. Personalization and DIY crafts will likely continue to be in vogue.