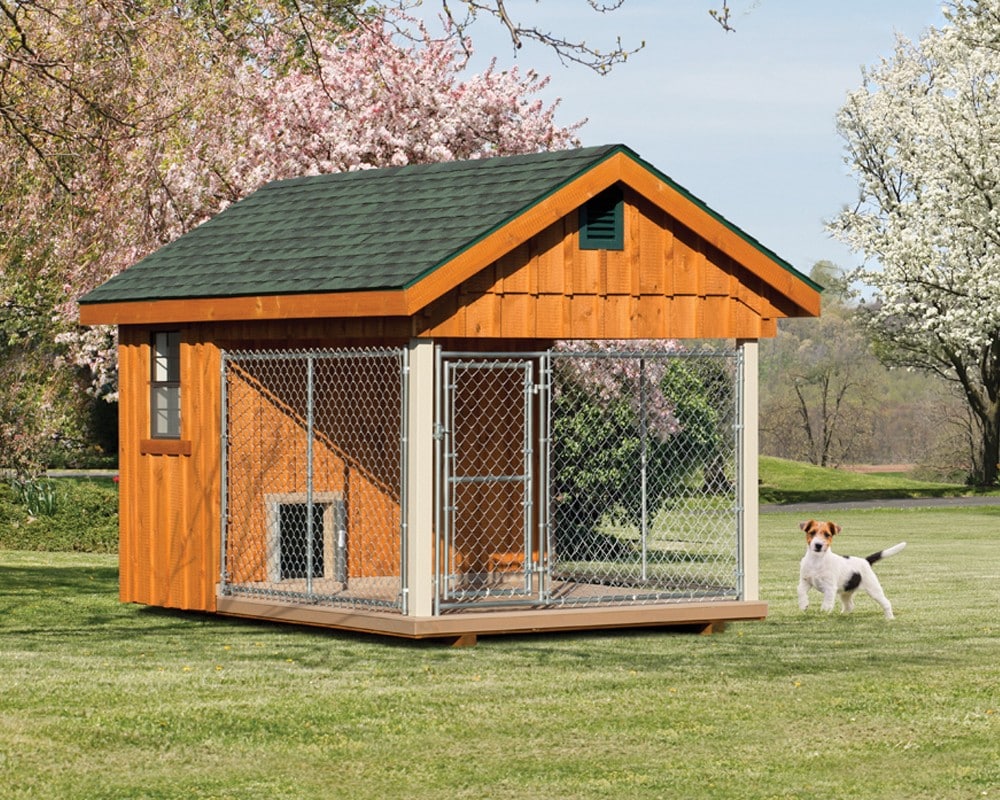 Is your dog your best friend? Your fur baby deserves a safe, friendly environment to play in and relax. A dog kennel is a perfect way to keep your dog happy and safe.
Keeping your dog occupied when you're away to help your dog burn off energy, the dog kennel is a nicer option than a boring cage. You can also add features like shelter, water bowls, and treats that your dog loves.
Don't know where to start? In this blog, we will discuss the best budget-friendly dog kennels, DIY tips, and tricks to build a safe dog run while considering the backyard space and the size of your dog.
1. Fenced Dog Kennel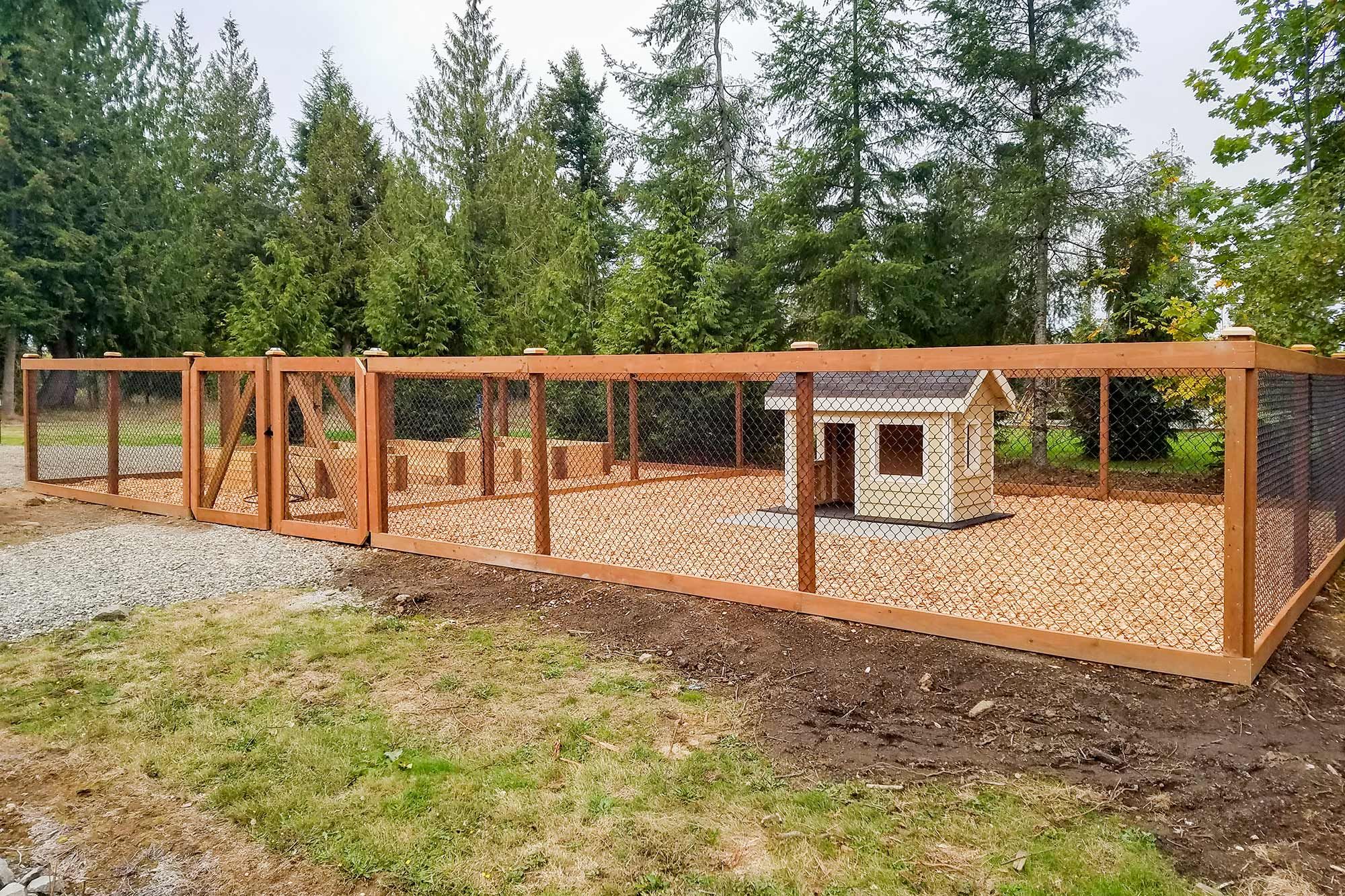 Kennels provide great comfort for dogs if your dog is crate trained or if you are trying to train your dog. A fenced dog kennel will provide a safe and secure place for your pooch in your backyard. Here's how you create a fenced dog kennel at home.
Once you choose the location, measure the area, considering factors like the size of the dog and backyard space.
Build a wooden frame using high-quality lumber which can resist any weather conditions. It is recommended to have a kennel at least 6 ft in height and 8 ft wide for large dogs for easy movement inside the kennel.
Now attach the mesh or wire frame to the wooden frame using staple guns or screws. Make sure the frame is tightly attached to ensure the safety of the dog.
Now set a door that is large enough for your dog to enter and exit comfortably.
Now add a wooden roof; you can use a material of your choice, like wood, fiber, or metal. It is advised to have a wooden roof to sustain heat on sunny days.
You can also add additional features like toys, a comfy bed for your dog to relax, and water bowls.
Sale
SHALL Staple Gun Heavy Duty, 3-in-1 Upholstery Staple Gun Kit with 3000 Staples, Staple Remover, Manual Brad Nailer with Specific Staples Outlet Position Indicator
📌 3-in-1 Application - It fits 3 kinds of different staples/nails such as D type staples, U type staples and T type nails. It's suitable for general models: T50, T18, Brad nail gauge 18.
📌 More Accurate Positioning - The staple gun features three specific staple outlet laser-etched marking, which helps users more clearly know the outlet position of staples and then more accurately fasten objects.
📌 Knob Stepless Adjustment - Unlike high/low dual power adjustments, the Stepless knob adjustment allows for much more levels of power adjustment. It allows the user to set different pressure depending on the desired effect of the stapling.
📌 Easy to Use and Comfortable - Equipped with a jam clearing system that allows for the quick removal of stuck staples. It's anti slip comfort grip also gives comfort to the user's palm which reduces the pain while doing heavy/continuous work.
📌 Cost-effective Kit - Includes an all-metal 3-in-1 stapler gun, 3000PCs staples and a staple remover. Staples including 1000PCs 5/16" D-type staples,1000 PCs 15/32" U-type staples (T18); 1000 PCs 25/64" T-type staples(Brad nail gauge 18). The set will meet your most needs.
2. A-Frame Dog Kennel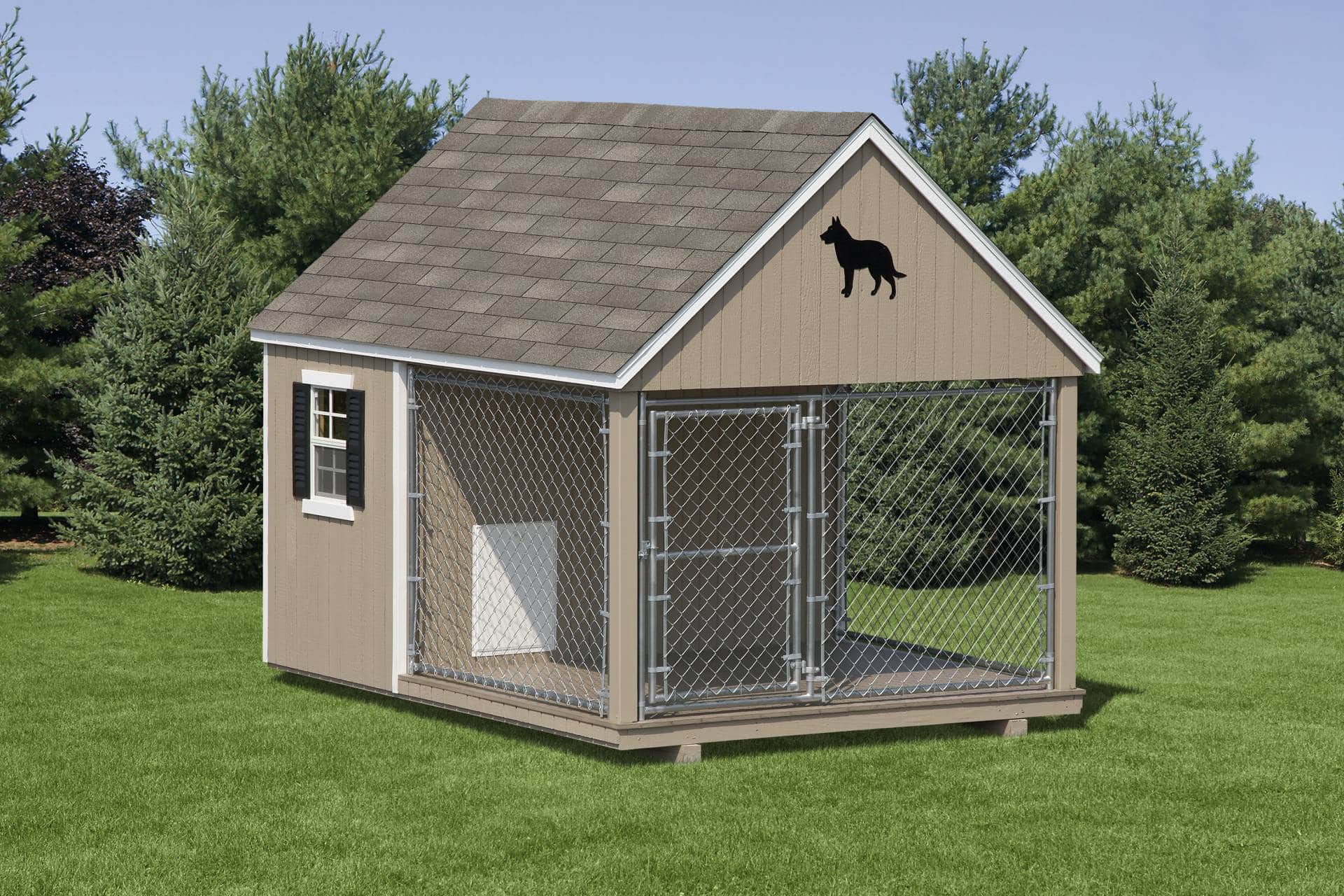 A- frame dog kennels are suitable for small and medium-sized dogs and are relatively easy to build. These kennels are small and compatible; this will make it easy for you to change the location when needed.
Gather the material you need, like plywood, screws and nails, hammer, measuring tape, saw, etc.
Measure the size and assemble a square frame. Make sure it is large enough for your dog to move comfortably.
For the roof, take 2 plywood and make an A-frame and fix it on top of the frame.
To make a door, make the shape and cut it depending on the size of your dog. The door should be spacious enough for safe entry and exit.
For a finishing look, paint it with cool colors, which also protect it from weather conditions.
You can also add special features like a comfortable bed, toys, and a water bowl.
3. Dog Kennel with Gazebo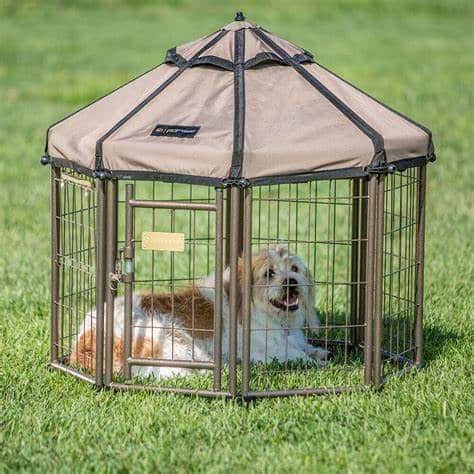 A Gazebo dog kennel does require careful planning and execution, but it also provides complete visibility, which allows you to keep your eyes on your dog. You can either purchase one online and turn it into pet friendly, or you can build one.
Start by building the frame, and use plywood to create the walls of the kennel. Make sure the frame is sturdy enough to withstand the weight of the dog.
To build the gazebo, you can use the same material you used to build the frame, or you can use materials like shingles, metal roofing, or plastic.
To make it a more welcoming and personal space for your dog, add special elements like a bed, rug, pillows, hanging toys, and a water bowl.
4. Luxury Dog Kennel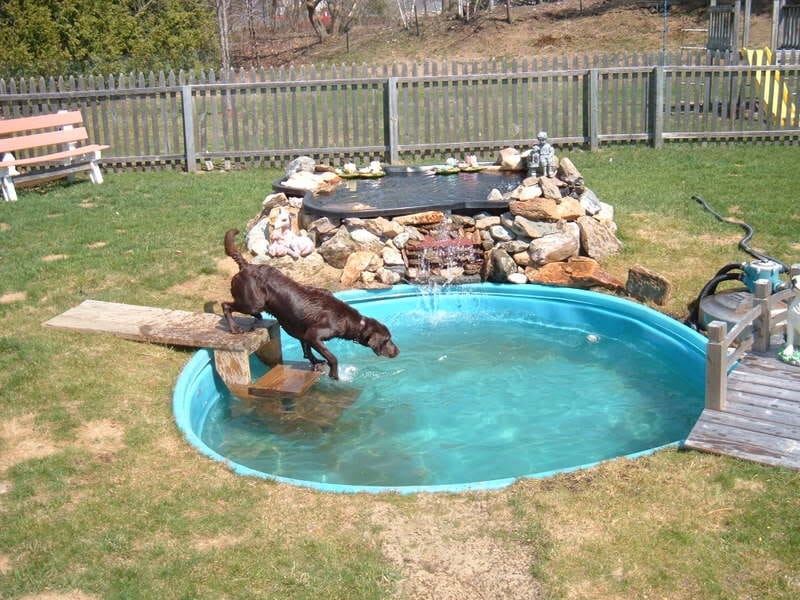 If you have a large backyard, then this luxury Dog kennel could be a perfect place for your pooch to spend time when you are away. As the name suggests, this will not dig your pockets, but this dog kennel does need careful planning, creative vision, and a deep understanding of your dog's behavior.
Build a large frame that is at least 6 ft tall & 10 ft long, sturdy and strong. Create a small room in one of the corners of the frame and leave a rest open for your dog to walk around.
Add a roof using the same wood, or you can either use metal roofing or any material of your choice.
If you have a small or medium dog, you can even add a small foldable pool for your dog to relax.
Add a door that is at least 4 ft wide for easy entry and exit.
To make this dog kennel more beautiful and elegant, grow some plants around the kennel, be careful while choosing the plants as some plants are considered toxic to pets.
Add special features like a cozy bed, hanging toys, a bench for food, and water bowls.
YSJILIDE Portable PVC Dog Pet Swimming Pool, Foldable Collapsible Plastic Dog Bath for for Large Medium Small Dogs & Kids (40 x 12)
♥Warm tip♥: If your dog is excited in the dog pool and will keep scratching the pool; we recommend that you trim your dog's nails before using the pool.
PORTABLE & CONVENIENT – The dog bath pool is portable and convenient for people to carry and store at any time, which allows your lovely pets to enjoy in the water; There is no need to inflate
DURABLE & HEAVY DUTY: Durable PVC material prevents punctures. The bottom is soft and flexible. Corners sealed well without leak.
WITH A DRAINAGE VALVE: The dog bathtub comes with a plastic drainage valve at the lower position. It helps you drain the water away fast and conveniently.C
FOLDABLE DESIGN FOR SPACE-SAVING: The dog water tub featuring foldable and portable can be folded into a small size. It is very convenient to store and carry, with Practical handle bag, the storage is more beautiful and neat.
5. Kennel with Digging Area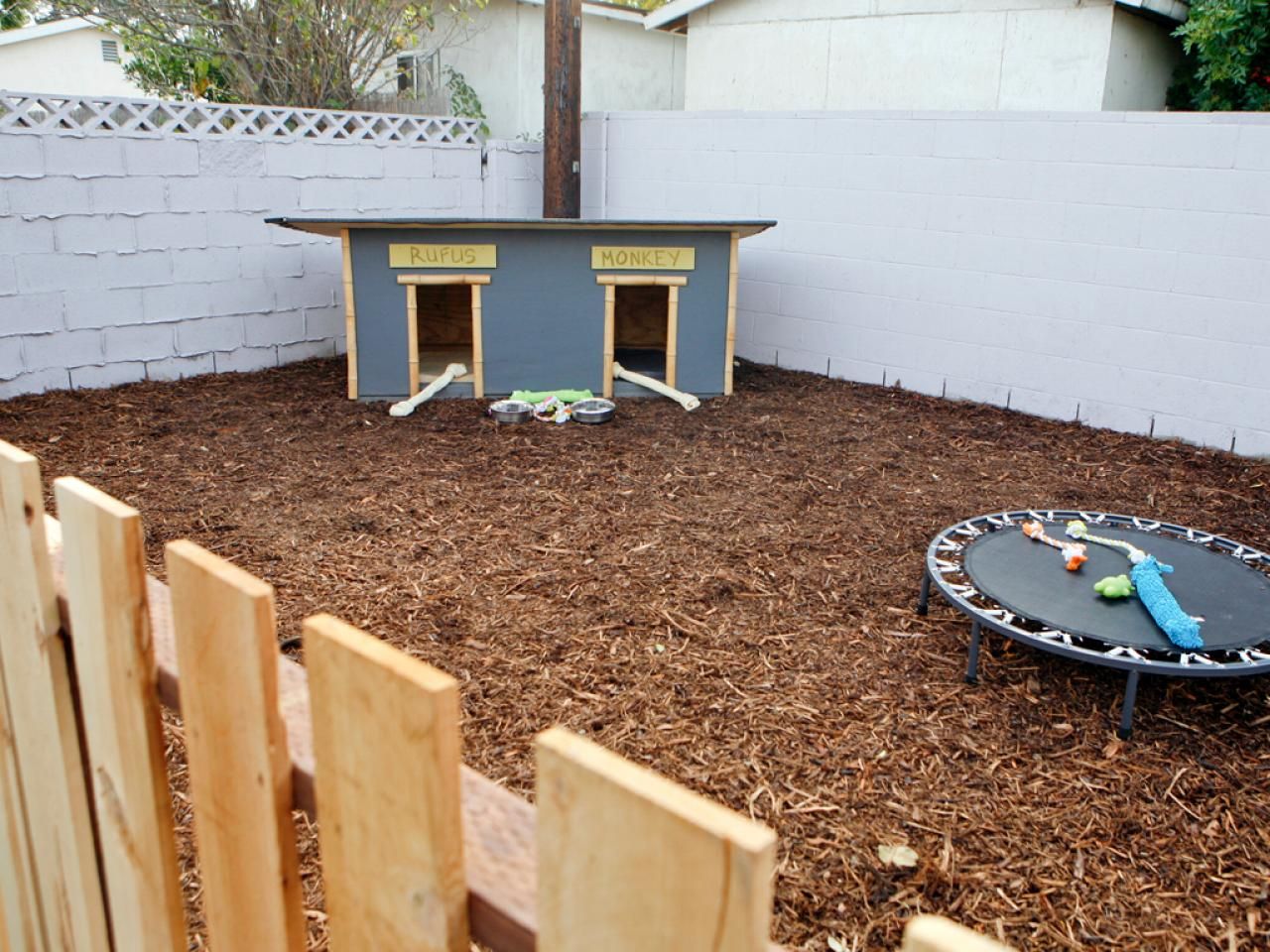 Digging is a natural behavior in dogs; most of the time, they dig out of boredom or to entertain themselves. Suppose you have a designated digging zone to provide both physical and mental stimulation. In some cases, digging is also a sign of insecurity or a feeling of threat.
Measure the area, set the posts, and add a wire fence and a rooftop of at least 6 ft tall if needed.
Add a gate that is at least 4 ft tall and 3ft wide for easy access.
Fill the digging zone with sand and dirt; you can also add your dog's favorite toys and sprinkle the favorite scent of your dog to associate the activity with a positive experience.
6. Portable Dog kennel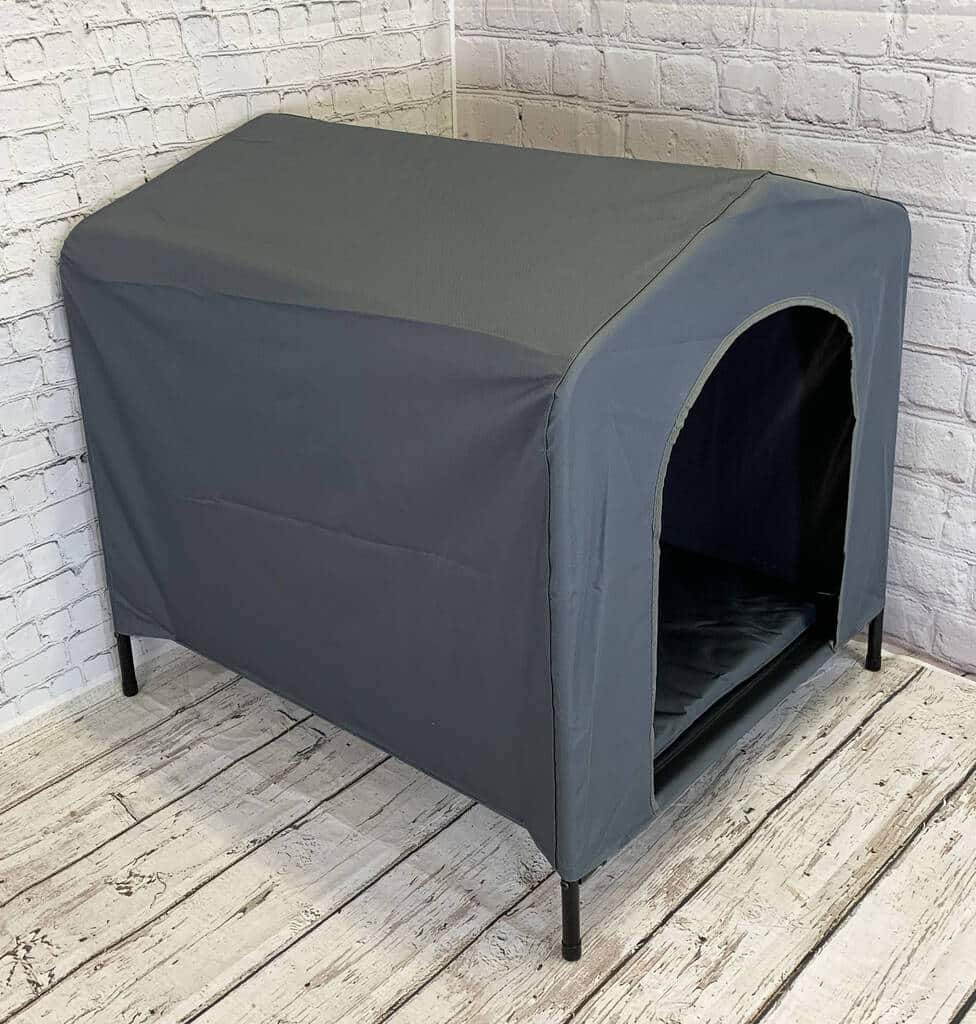 A portable dog kennel is a great option if you want to move it around, and it is also easy to carry when you want to take your dog on vacation with you. Though the process is a little different when compared to other dog kennels, it can be easily made with sustainable materials. Here's how you do it.
Choose the material you want to use to build the frame; you can go for wood, metal, or PVC pipes.
Gather all the material you need, like a sturdy base, wire mesh for sides and top, screws, nails, and measuring tools.
The base of the kennel should be at least twice the size of the dog; make sure it is large enough for your dog to move around. Make a frame with the material you choose; it is recommended to choose metal or plywood to withstand the weight of the dog.
Attach the wire mesh as walls and on top using screws. You can attach a premade door, or you can cut one, but ensure that it is large enough for your dog to enter and exit.
Attach the handle on top or on either side of the kennel. You can add small curtains on either side for shade and privacy.
You can add elements like a small foam bed for your dog to sleep and a few favorite toys.
7. Kennel with Textured Floor
Some dogs find textured floors soothing and relaxing, as they provide traction and are especially good for blood circulation in paws. Old dogs that are prone to slipping and falling dogs with mobility issues do enjoy a textured floor.
Attach mesh to the frame and create a door to ensure easy and safe entry and exit.
Fill in the kennel with the desired texture, you can make the concrete floor, or you can choose soft gravel, pea gravel, pebble stones, cobblestones, or turf.
Add a bed at one of the corners for your dog to sleep and amenities like toys, a bench with water and food bowls, etc.
Make sure to test the texture and use it only if your dog is comfortable. Consult the veterinarian if your dog has any hip or joint issues.
Sale
Artificial Grass - Mutifunction Dog Pee Grass Folding Fake Grass Non Slip Artificial Turf Grass for Dogs with Drainage Holes Easy to Clean Suitable for Indoor Outdoor(32inch x 48inch)…
✨PREMIUM MATERIAL:dog potty grass is made of durable material, soft and comfortable, not easy to fall off, high permeability, reusable,waterproof,easy to clean.
✨PRODUCT SIZE: High density lawn mat size is 32x48inch,grass height 1.18inch,grass wire to wire,resistant to trampling,simple and convenient use.Reusable artificial grass for dogs,provides fun for dogs and is ideal for pet life.
✨PET TRAINING MAT:Dog grass pad with tray convenient for toilet training dogs, 1.18inch grass yarn, looks natural and realistic,suitable for indoor or outdoor use.Artificial grass turf can be stepped on barefoot,children can play on it,non slip backing,more stable,can prevent injuries to slip.
✨EASY TO CLEAN:indoor dog potty training easy to clean,with drainage holes,permeable to water,dried quickly,no mowing and watering required.Reusable dog training pads can be cut to any desired size to meet your different use needs,a necessity for families with pets.
✨WIDELY USED:Pet turf mat training,can your dog to defecate in a fixed place,you won't have to worry about taking your pet to the outdoor toilet when you encounter bad weather,use it.Multifunctional dog grass mat is also suitable for placing in the garden, terrace,backyard and other places.
8. Kennel with Elevated Platform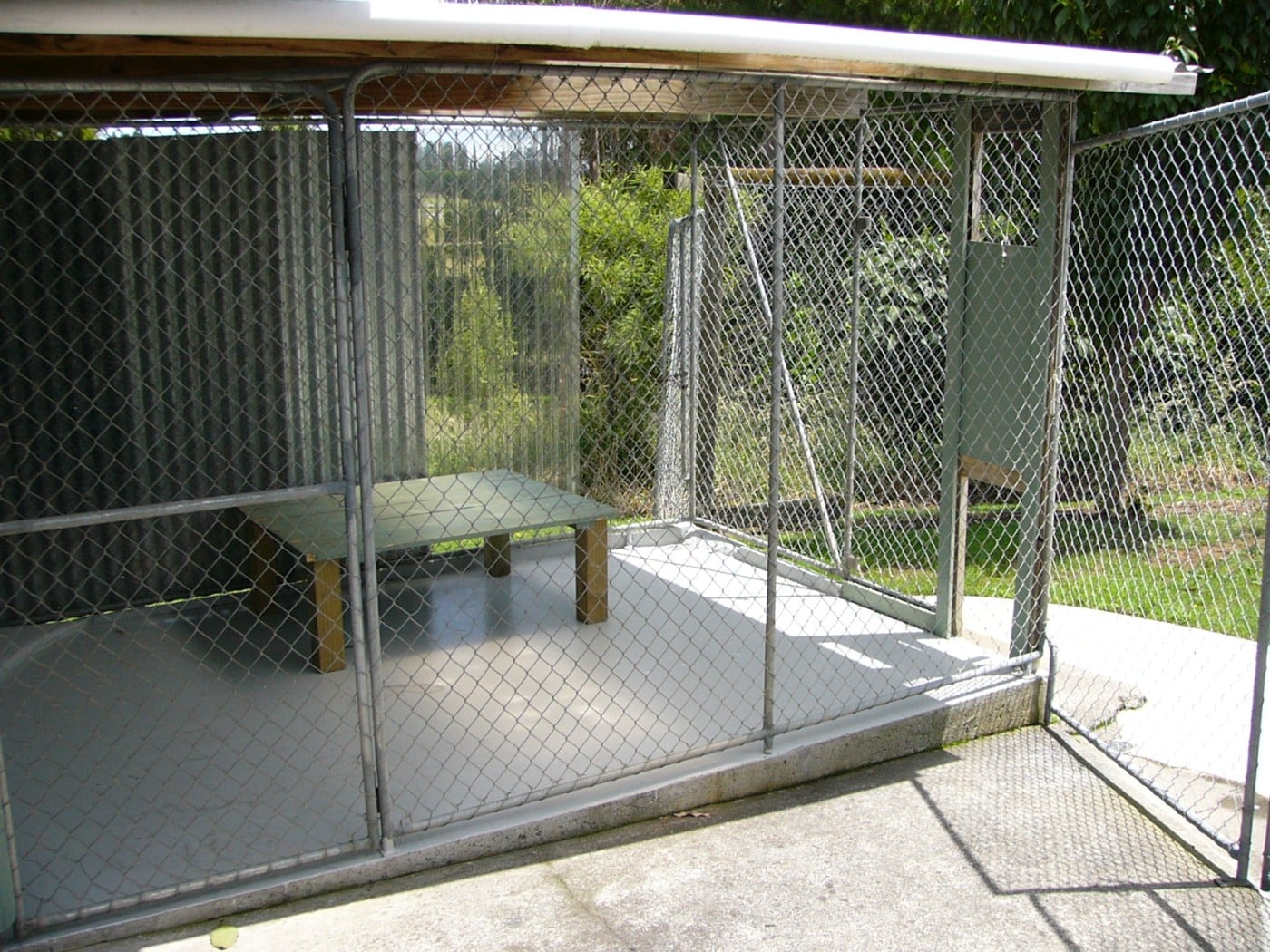 Incorporating an elevated platform in the kennel not just reduces the surface space but also helps your dog by improving physical balance and mental health. The space under the ramp can be used by the dog to cool off.
Build a large frame using plywood, and make sure the frame is sturdy and level to withstand the weight of the dog while it is jumping and running around.
Attach a mesh to the frame, or you can even build the walls with horizontal plywood pieces to give the frame a closed look.
Measure and cut plywood for the platform based on the size of the dog. Fix the platform to the frame at a reasonable height which is easy for your dog to climb up and down, using screens and nails.
If you are building it for a small or medium size dog, build a ramp for easy mobility.
Add a door that is large enough for your dog to enter and exit comfortably.
You can add amenities like toys, water, and wood. You can also add a bed on the platform for your dog to sleep.
9. Houdini Dog kennel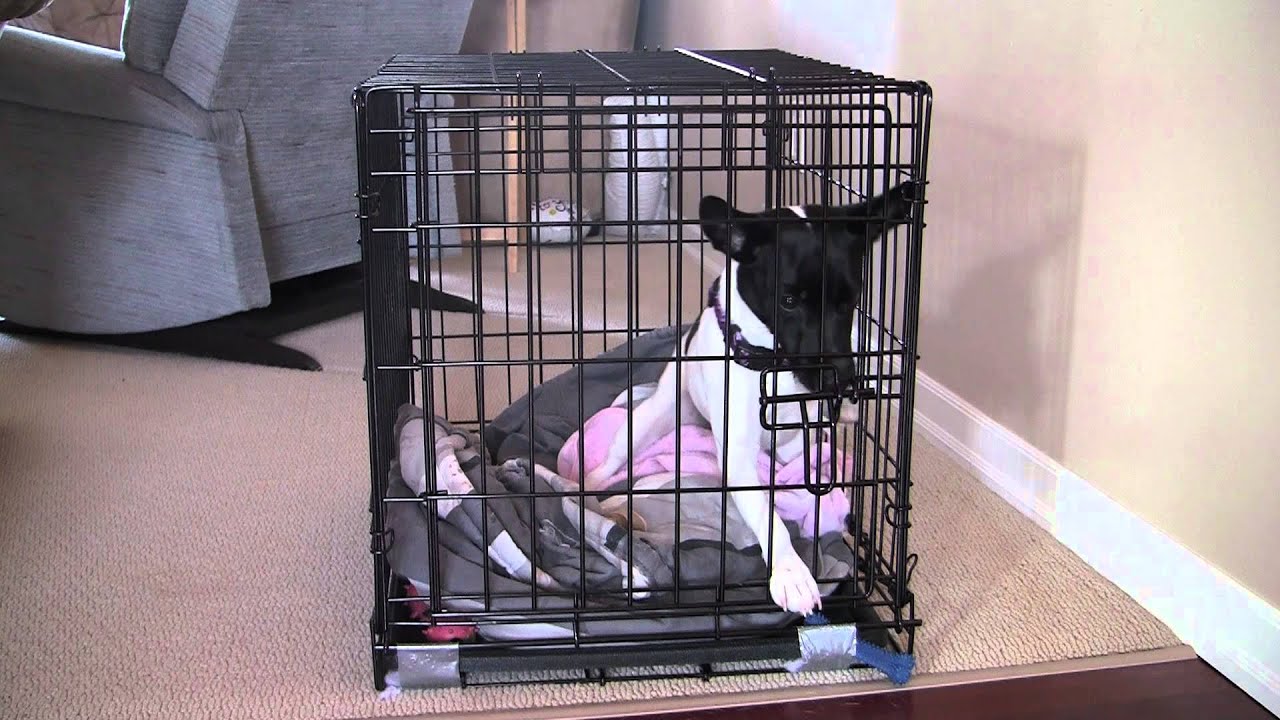 If your dog is an escape artist, then the Houdini Dog Kennel is the magic you need to keep your dog safe and secure. Houdini kennel is often made of very strong lumber, which makes it chew-proof and durable. The kennel is secured with interlocking rods that are spaced too far and latches that make it difficult for your dog to escape.
Create a base of the desired size based on the size of the dog and your backyard.
Determine the height of the kennel and choose the rods based on that.
Cut the wood for 3 walls and drill equidistant holes to fit in the rods; make sure the rods are not too close or too far.
Fix the roof using the nails and screws. Ensure the height is at least 6 ft tall to prevent the dog from hurting.
Now attach the door to the kennel and add safety latches to the door, which are easily available in hardware stores. Fix the latches using screws and make them tightly fixed to prevent your dog from escaping.
You can add amenities like a bed, water, toys, etc.
10. Dog Kennel with Dog Run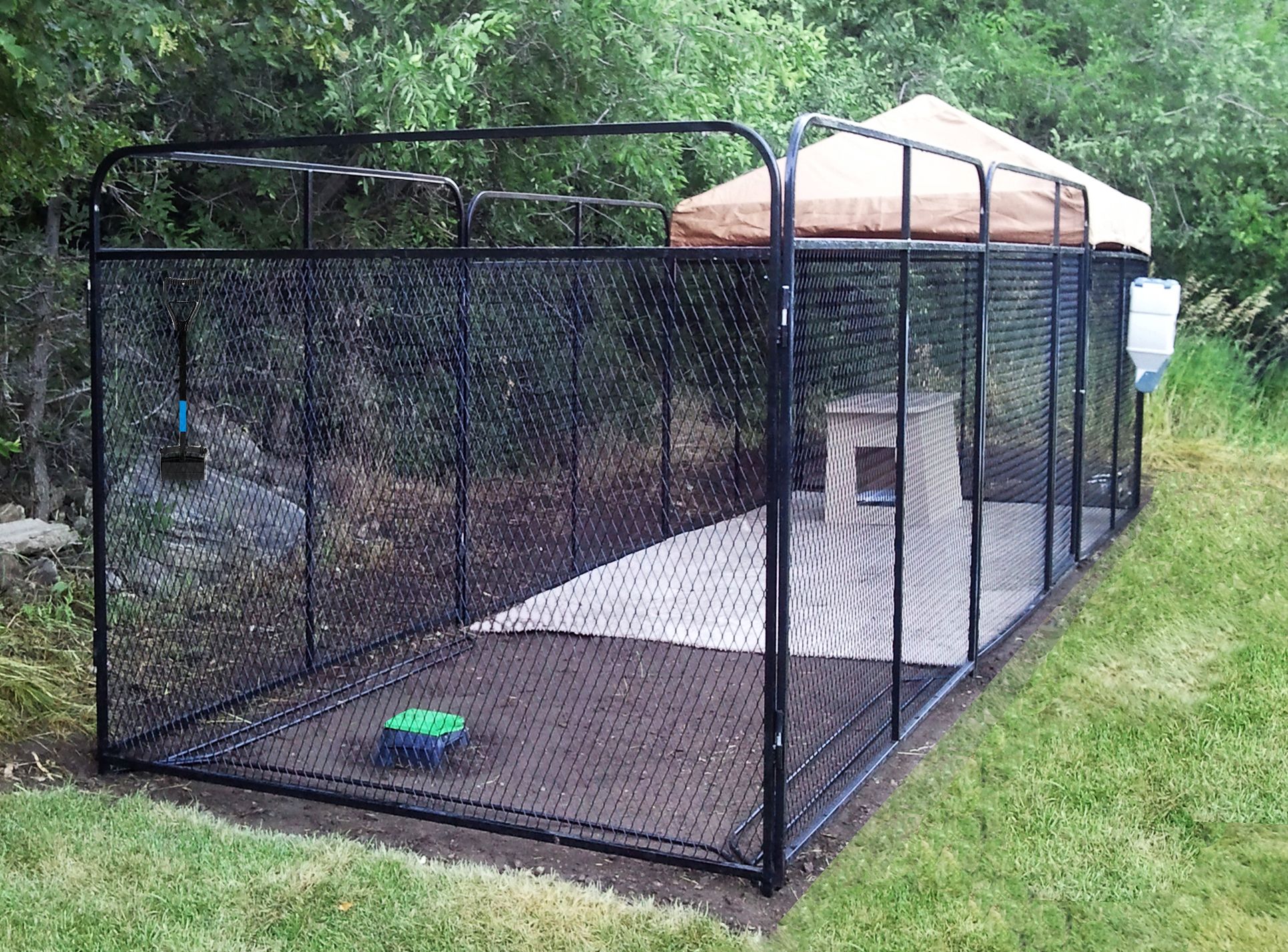 Dogs need a more safe and more secure place to play; if you are concerned that your dog might get lost or injured, then a simple fenced dog-run kennel is the solution. This is a minimalistic version and an ideal place for your dog to play.
Here's how you build a simple dog run.
Add wooden posts and a wire fence to form a play area.
Set up a small kennel with a small bed, water and food bowl, and toys to provide a more secure and safe space for your dog.
You can add a grass patch inside the fence or can even go for synthetic grass, available online.
11. Super Comfy Dog Kennel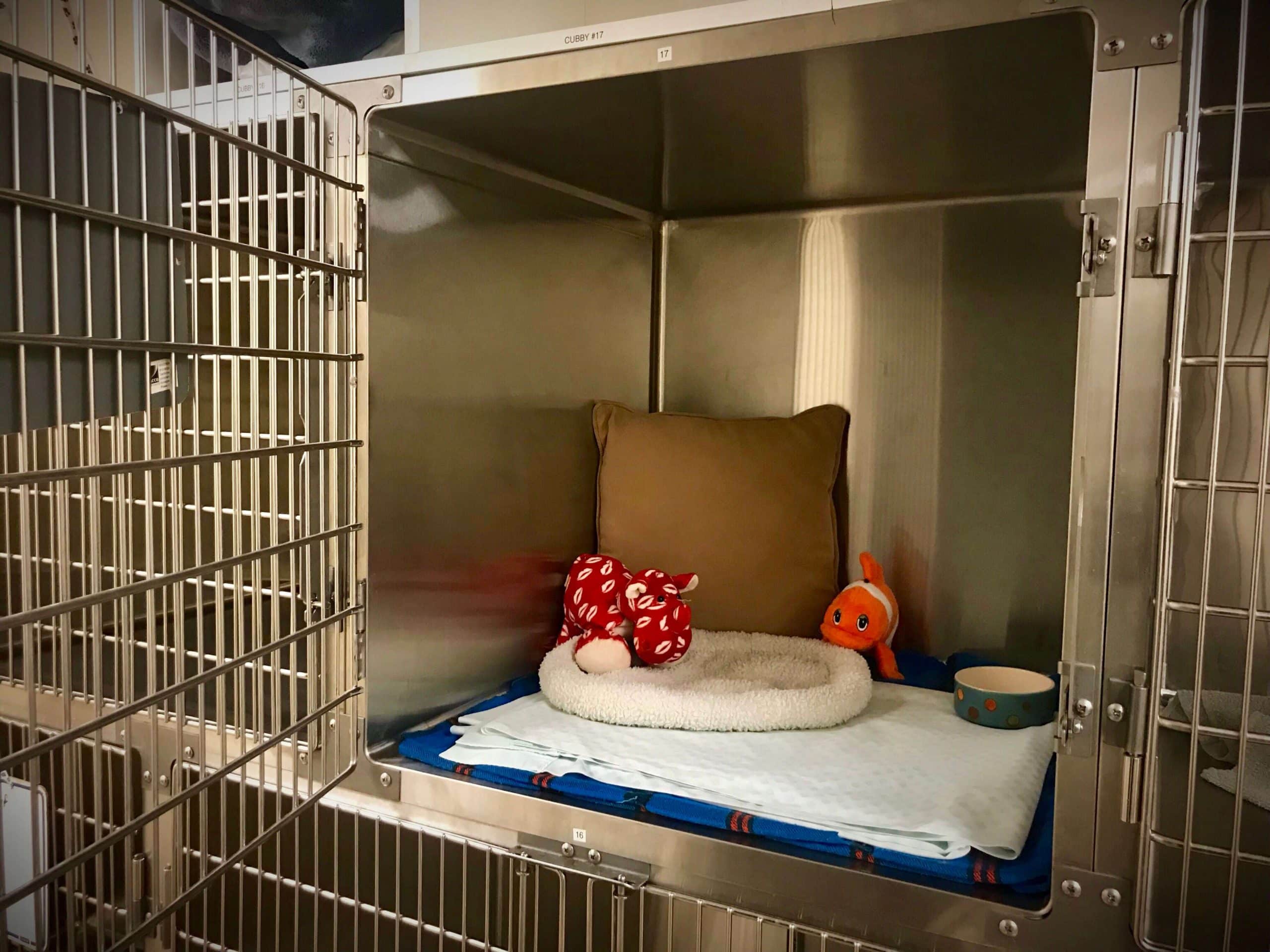 A super comfy dog kennel is the perfect place for your pooch to relax while enjoying the backyard.
Build a frame that is large enough for your dog to walk around comfortably.
Build the roof using materials like shingles, wood, metal, etc.
Add a plush soft bed and comfortable cushions, and favorite toys of your dog.
Also, wrap the roof with colorful fabric for a more interesting and adorable look.
Add a water bowl bench, and if possible, add some flower plants around the kennel.
Make sure the bed is stitched properly, as some dogs tend to be destructive while playing.
12. Chain Link Dog Kennel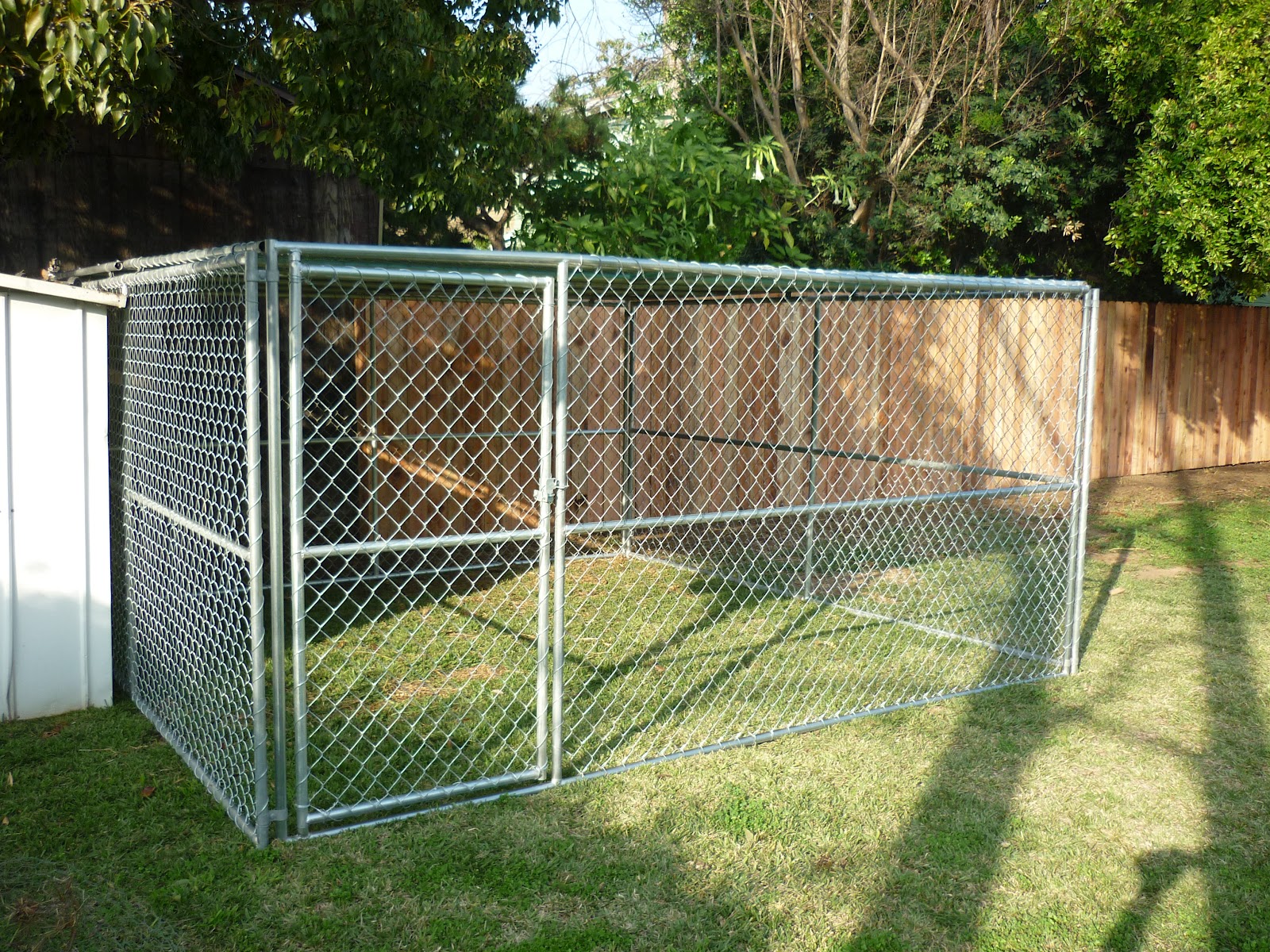 Measure the area and dig holes for metal posts.
Level the posts, pour concrete, and rest it for 24 hours.
Attach the chain link fence to the posts using a wire cutter; you can follow the same process for the roof and door or purchase a pre-ready door.
You can add amenities like hanging toys, water bowls, and a comfy bed.
If your dog is good at escaping, then this is the perfect option.
Sale
MTB Supply Galvanized After Welding Hardware Cloth 24 in x 50 ft - 1/4 x1/4 inch Mesh 23GA
PREMIUM LONG LASTING QUALITY Our heavy duty hardware cloth is made using high quality material and hot dip galvanized after welding to ensure long-term use. Ideal for making outdoor welded wire mesh roll fences, tree and plant garden raised bed guards supports, drains, gutters, window, chicken coop poultry cage and pen, safe fence and enclosure for pets and small livestock, lawn netting and more!
ECONOMY & STURDY: Durable and solid welded mesh provides heavy duty construction.
SIMPLE & CONVENIENT: Our hardware cloth is designed with different gauge sizes and different mesh sizes while staying flat and straight making it easy to install and trim to your desired size for various applications.
SIZE & LENGTH: 23 gauge steel wire with 1/4"x1/4" mesh opening. Measures 24-inch width by 50 feet length giving you enough to make a wire fence.
THE RIGHT PROTECTION: The galvanized smooth wires with 1/4 inch mesh size keeps safe protection to animals and plants.
13. Sliding Door Dog Kennel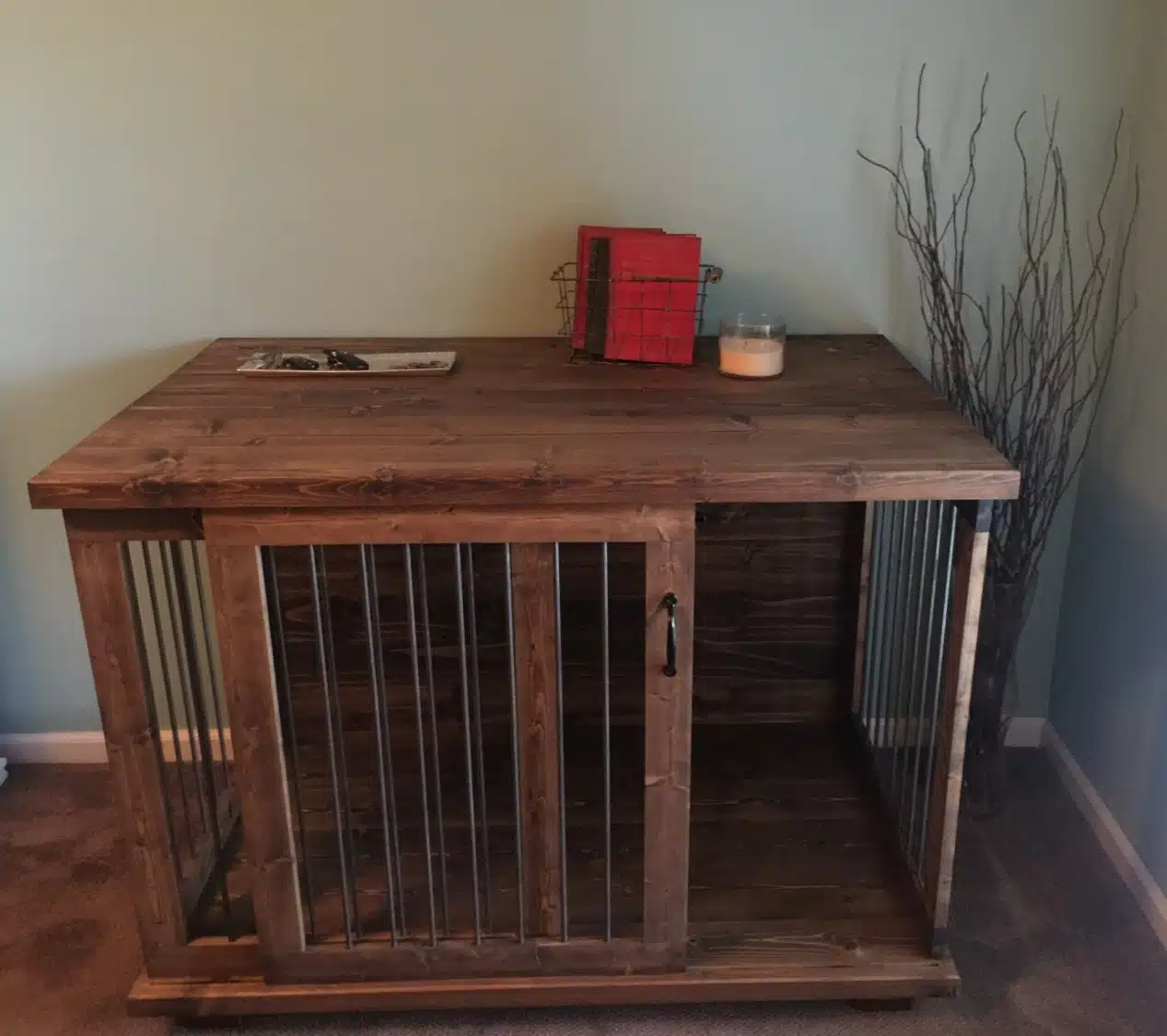 A modern dog kennel with a sliding door is not just a place for your dog, but it also adds an elegant look to the backyard.
Build a frame; use plywood and screws.
Attach the sliding track on top of the frame.
Cut the door in the desired shape, and make sure it is wide enough for your dog to enter and exit.
Using wood glue and screws, attach the door to the sliding track.
Attach a door handle to slide the door.
Add features like a bed, water bowls, toys, etc., to make it look more interesting paint with your favorite color or mural art.
14. Cottage View Dog Kennel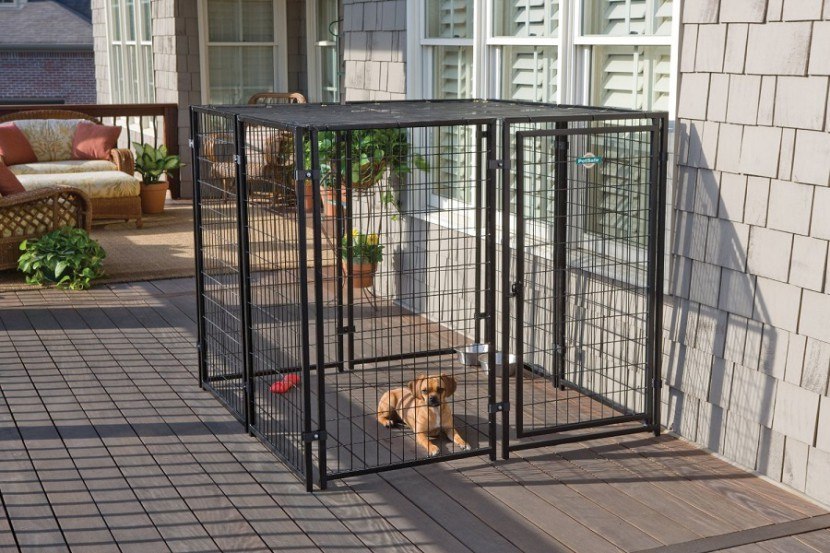 The cottage view dog kennel is a sturdy kennel made of welded wire and a polyester powder coat finish. This provides 360 degrees view and is very safe, durable, and weather resistant; it also has a sunblock cover to protect your pooch from the sun.
Create a frame with metal posts and attach the steel welded wire fence.
Coat the frame with black powder to make the kennel long-lasting, durable, and rust-resistant.
Measure and mark the location to install sunblock cover on the roof. Drill pilot holes and attach the sunblock using screws.
Add a pre-ready door for comfortable entry and exit.
winemana 90% Shade Cloth, Dog Kennel Shade Cover, 6.5 x 20 FT Sturdy Durable Sunblock Shade Mesh Tarp with Grommets for Patio Plants Greenhouse Chicken Coop Porch
90% Shade Rate: Our Shade Cloth can resist rays and most sunlight while air can still flow through so as to create a comfortable cool and shaded place for people or plants.It blocks 90% of the sunshine and bring 10% the shadow, 10% of the sunshine can through it.
High Quality Material: Our shade cloth is made from high density polyethylene which is lightweight but durable. The material provides maximum airflow and stretch-ability. Perfect for greenhouses, plant, flowers, fruits.
Excellent Design: Lock-stitch knitting technology can prevent unraveling and accumulating. Designed with taped edge and reinforced corner, our sun shade cloth ensures durability and extra strength.
Easy to Set up: There are grommets on each sides every 40 inches space. They are located along the entire reinforced edges. You can hang our sunblock shade cloth freely and easily without any worry about tearing up.
Breathable Fabric: Keep the air fresh and allow hot air to be pushed out of shade fabric, and water drops through. Easily clean with a garden hose. Notice: Since the cloth is made of stretchy fabric, the side length may vary due to the manual measurement, but the area of the cloth is constant.
Creating a homemade dog kennel is a very rewarding and fulfilling experience that not just provides a secure spot for your dog but also adds a touch of elegance and creativity to your outdoor space. Whether you choose a sturdy Houdini kennel or a Modern kennel, it is important to prioritize the safety and security of your dog.
We hope that this blog helps you build a kennel for your pooch, considering your dog's needs, size, comfort, and safety. Not just that, you can add a little character to the kennel by adding toys, customized bowls, and a cozy bed to sleep in.
Wait no longer to create a space for your dog to play, relax and enjoy the outdoors.