How to give your blanket ladder an easy refresh using spray paint. 
Happy 2019! I hope your new year will be a healthy and happy one. I am ringing in the new year with this gold dipped blanket ladder, that I want to show you today. We are still in Canada, it's our last day today, and tomorrow we will be heading home. The time we are spending here with family is wonderful, but I am ready to go home. 
Ready, to take down the Holiday decor and start fresh! And even though I gave this blanket ladder a little refresh before Christmas already, it is a great little project to start in the new year, giving your existing decor a new look. 
Gold Dipped Blanket Ladder
**Affiliate links are included in this post where I make a very small commission for each purchase (at no extra cost to you of course) when you use my links which just helps our blog stay up. Thank you for your support in advance! As always, all opinions are my own!**
What I have used:
bamboo blanket ladder previously painted with white chalk paint 
drop cloth for surface protection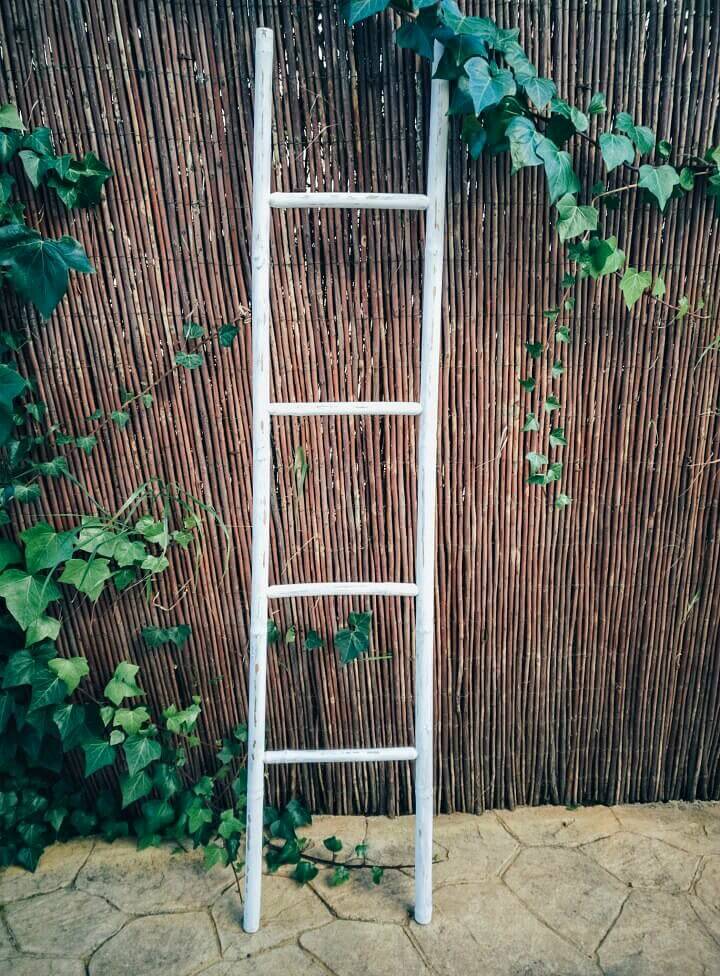 This blanket ladder has gone through some changes. It was a natural bamboo color when I got it. Then, after a few months, I painted it using white chalk paint and distressing it, to give it that rustic farmhouse look. 
Now I felt like giving it a touch of gold! I use this Montana Colors spray paint all the time and it is seriously the best one I can find here. It dries quickly and sprays evenly.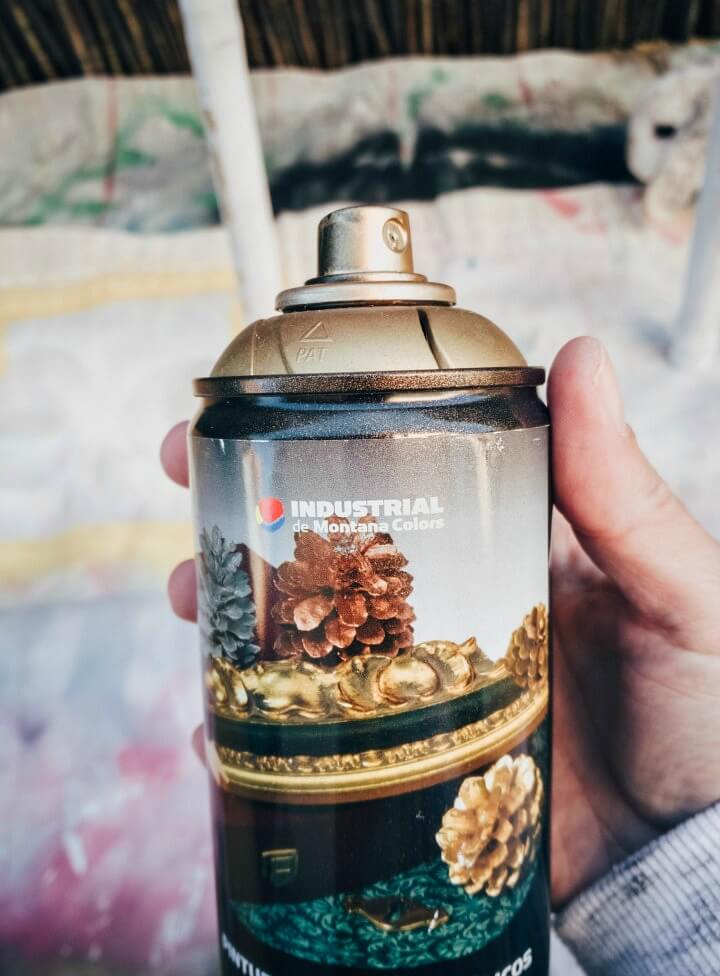 As you can see, I spray painted outside, and prepared my surface with drop cloth [ which has quite the color pattern on it already 😉 ]. I covered the middle part of the ladder with painters tape and then just spray painted the bottom on both sides.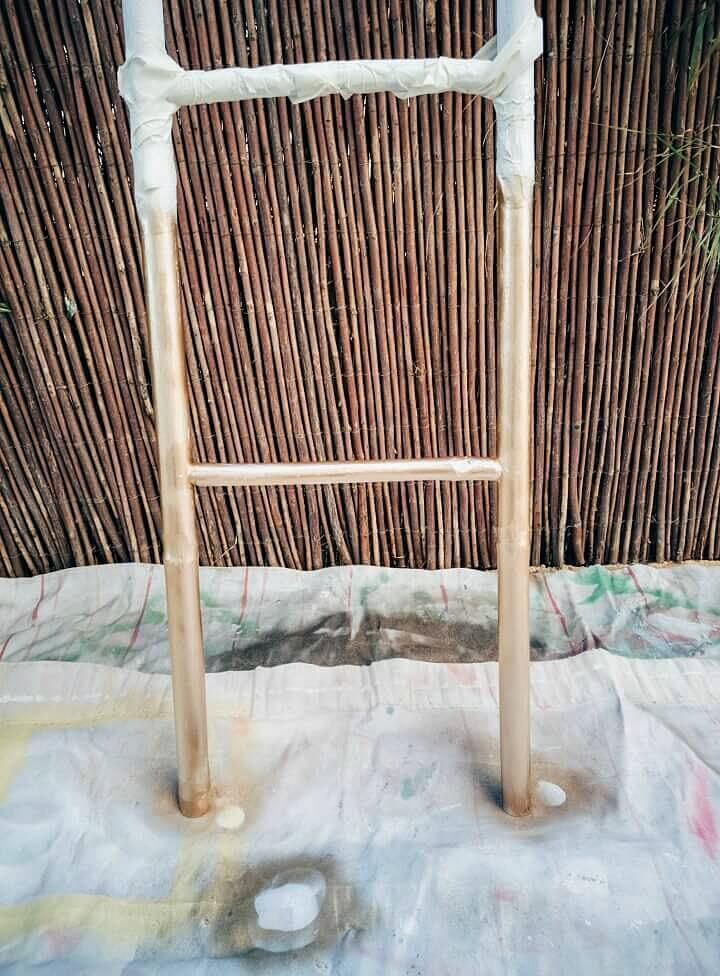 Now it has a chippy-rustic look on the top and is chic & glamorous on the bottom, haha! 
A weird combination? Yes, for sure! But I kinda like it like this!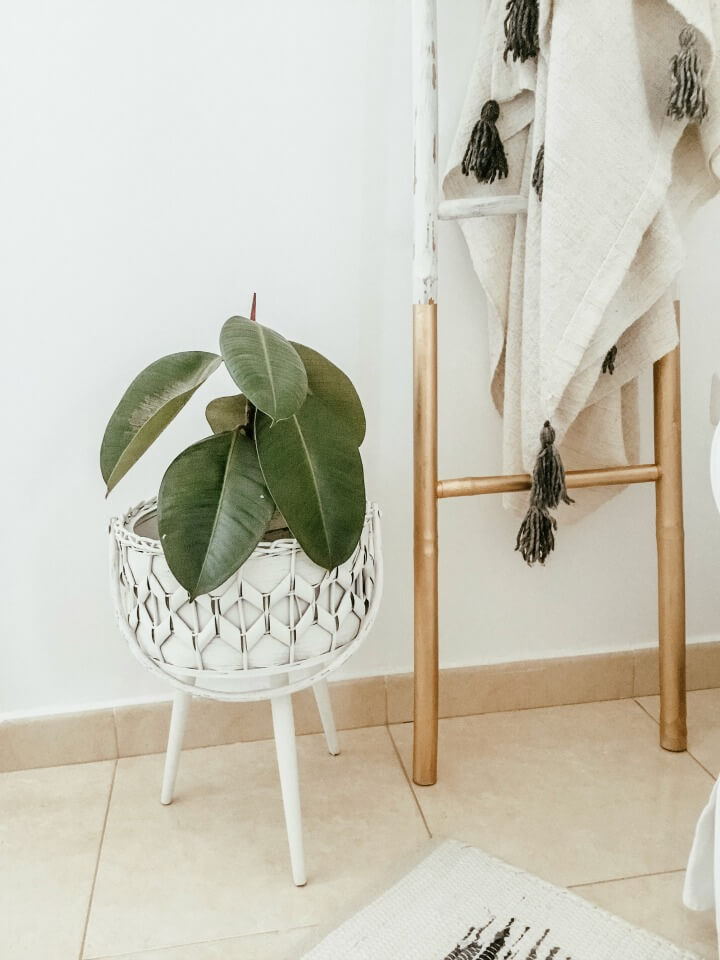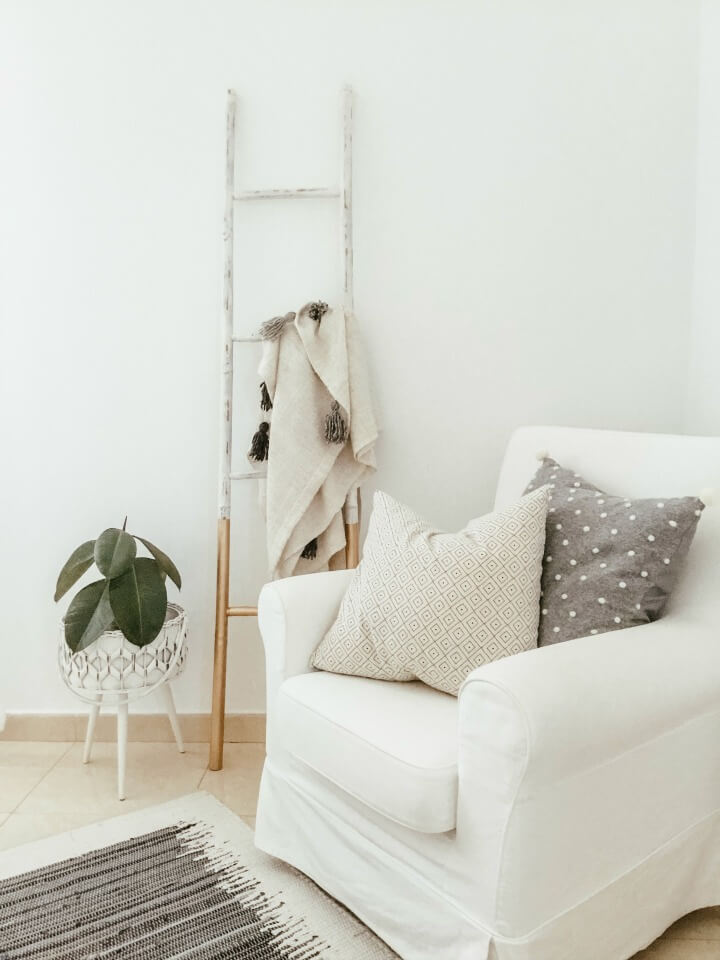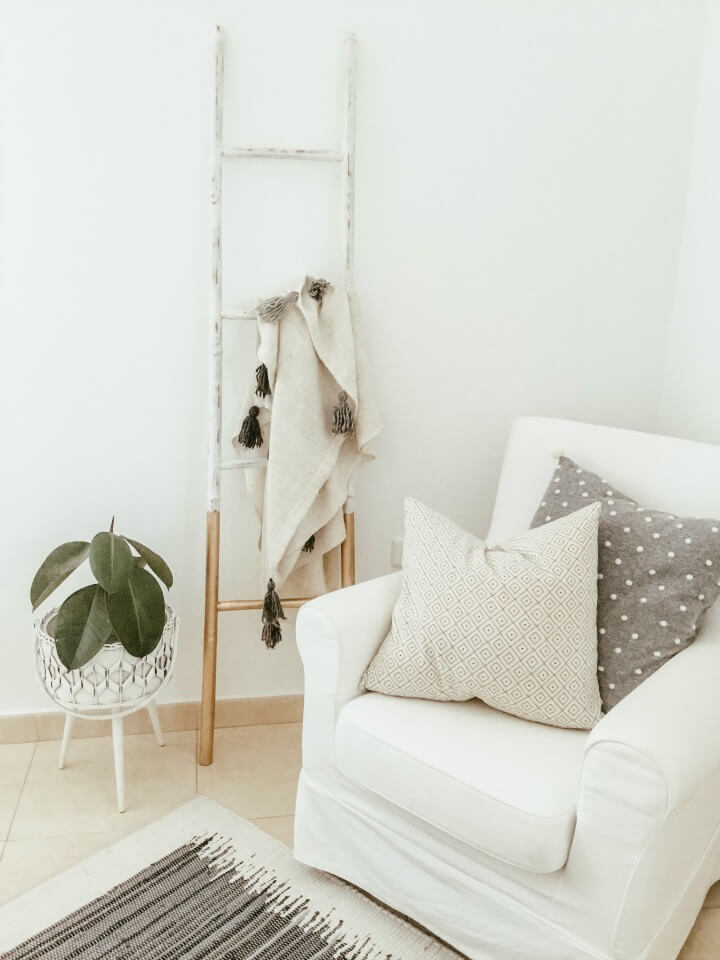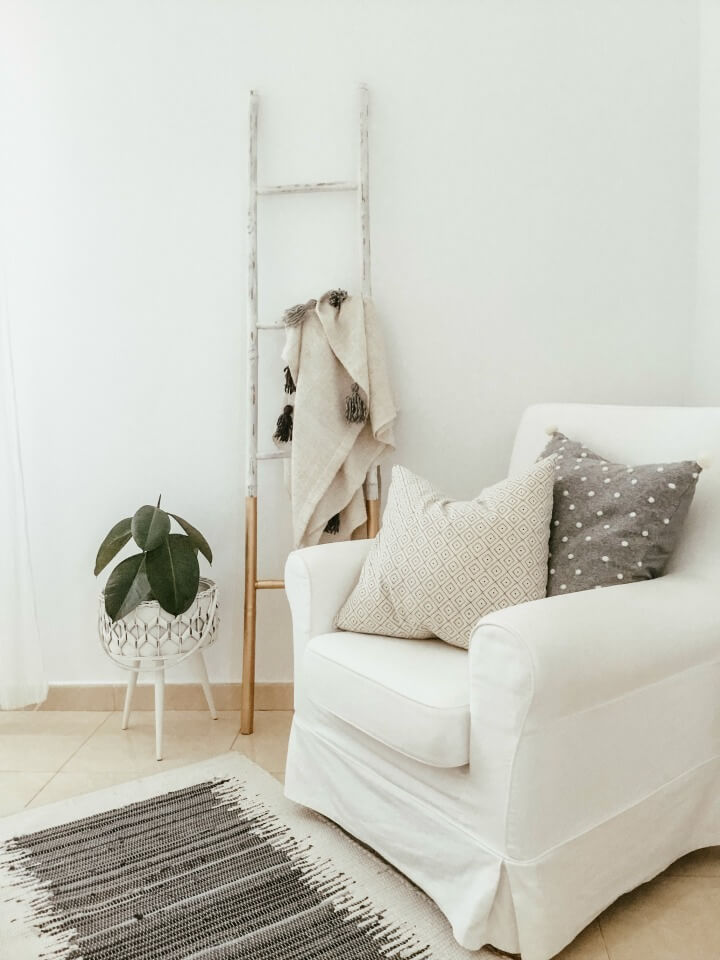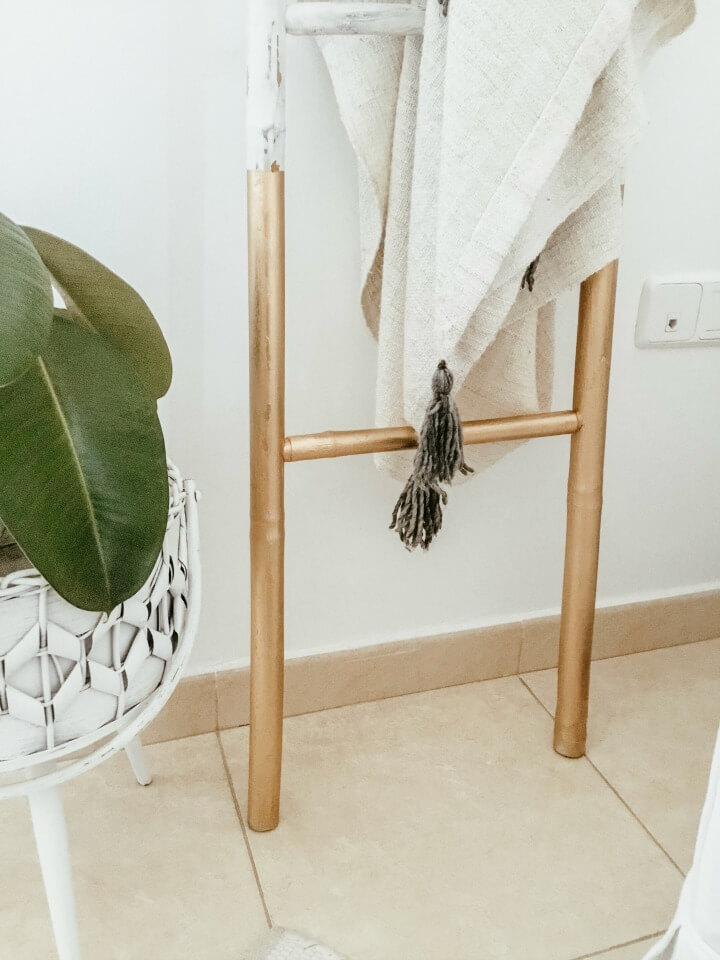 Well, I hope today's chippy gold dipped blanket ladder project got you inspired and you'll maybe even feel like giving a quick makeover to one of your decor pieces as well. I am thinking of dipping some other bottoms in paint!! 😉 
Happy New Year & Thank you for sticking around and visiting, I appreciate it so much!